The Kasar Heart Café: A gateway for stimulating experience with Special Himalayn Tea at Kasar Devi Almora. It is at 2.8 km distance from the Kasar Devi temple and the power of gravity has kasar devi is very special popularly known as Hippies hill .. The Kasar Heart Cafe is a beautiful and artistic settled cafe in the lab of nature. You get spiritual strength and peace once you get here and come to the beautiful Cafe of Kasar Devi.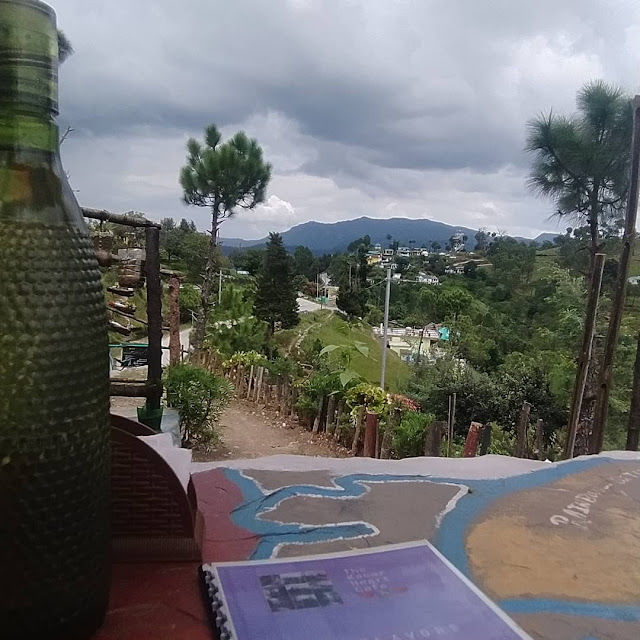 The café is managed by Rohit (AKA- Rocky Bhai) comes from a metaphysical background and managed this café to provide you experience which heal you whole. Serving thousands of customers and made hundreds of friends. Come enjoy the beauty of the hills with a coffee, a snack, a meal, or something fresh from...
The café also offer a special gateway to local artist, musicians performing art and gigs for visitors and tranquil experience all together.
His specialty is to stimulate you with Special Himalayn tea made up from herbs collected from mountains of greater Himalaya.
Near by you can visit Jageshwar 38 km, Binsar Bird Forest 28 km, Kasar Devi Mandir 2.8 km, Bageshwar 38 km, Kosi river and a local track to our farm from 2 km down of natural water fall (lagoon).
Welcome all to The Kasar Heart Café; Traveler, Family's, Riders, Backpackers, Solo, Hippies, Artists, Musicians.
A Shanti Shanti Place ..Serves Natural Everything.