Leh is a beautiful place filled with breathtaking scenes wherever your eyes wander. Peaceful monasteries, enthusiastic travelers and hospitable people are what welcome you to the land of Lamas.
This blog is about my trip to Leh in 2017 with my family.
Army Dog Unit, Leh
Much to my good fortune, the first place I got to visit was the Army Dog Unit. My uncle is a Colonel in the army and was posted in Leh, who arranged it for us.
It was the perfect welcome. 20 dogs, all labradors, calm and hyperactive at the same time. The level of training they demonstrated was unbelievable!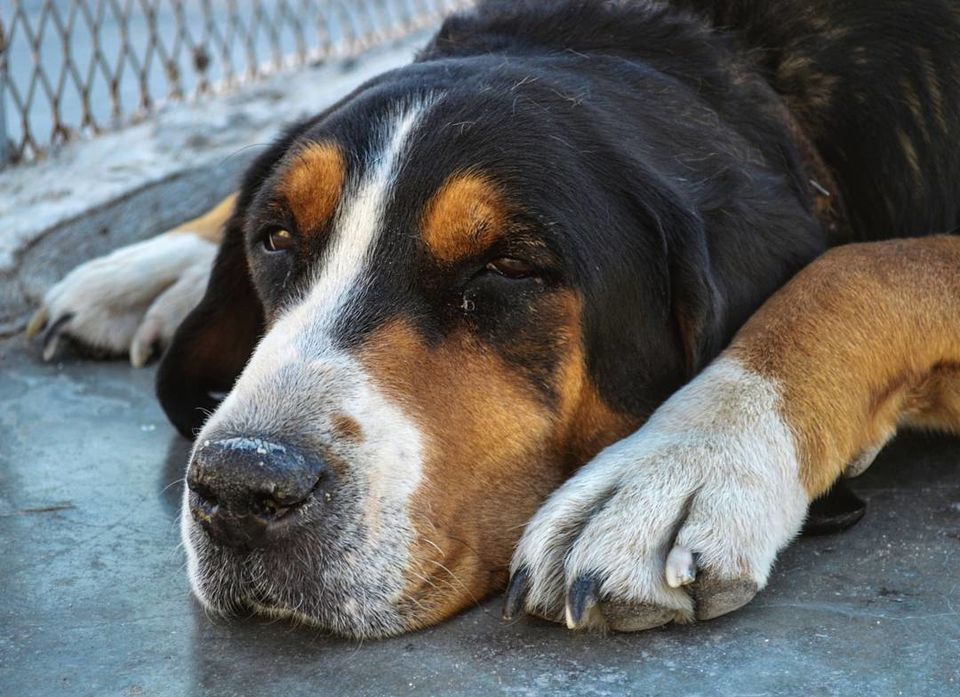 I could have visited them everyday and not do anything else, with almost no regrets.
Hall Of Fame, Leh
So, the next stop was the Hall Of Fame. It's a museum constructed and maintained by the Indian Army in memory of the martyrs of the Indo-Pak wars.
But not only that, it covers a great deal about the culture of Leh, and also has a gift shop to hoard on awesome Souvenirs.
It is an incredible experience, where one gets to actually see the weapons seized during the wars, letters intercepted, personal belongings and such.
Although I was unable to go around much because it was our first day and I hadn't exactly acclimatized till then, I got unwell.
But I did get to see the Flag-Down ceremony, which is held there every day at Sundown. This in itself is a great experience.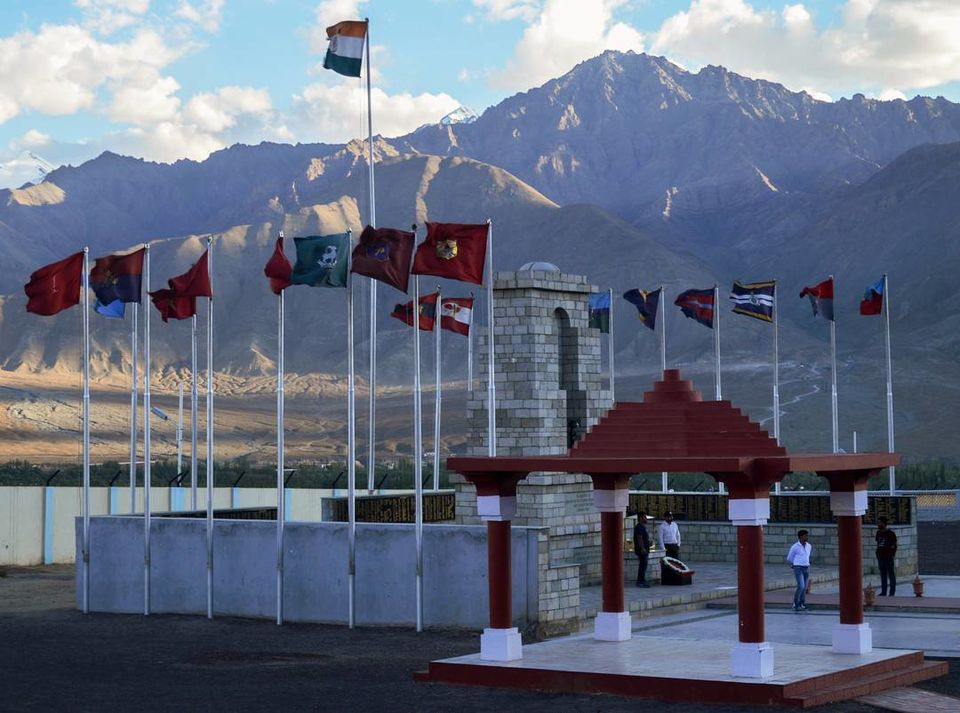 After that, there's a movie which shows how many odds our soldiers have to brave, which makes one realize, again, how fortunate one is to have them protecting us.
Day 2
Druk White Lotus School, Leh
Day 2 started with a visit to the 'Druk White Lotus School', the shoot location for the movie '3 Idiots'. It is also famous in the area and among tourists as 'The Rancho School'. Now, the whole school isn't open to visitors (for obvious reasons), but everyone's allowed to see 'The Idiotic Wall'. This is the same wall where the famous scene in which "Chatur" got electrocuted was shot.
The wall has been painted to commemorate the famous scene.
It's a beautiful school, and with mountains all around it, I myself wish I had been a student there.
Thiscksay Monastery, Leh
After 'Druk White Lotus School', our next stop was the 'Thicksay Monastery'. It is the largest monastery in central Ladakh, and is known for its resemblance to the 'Potala Palace' in Lhasa, Tibet.
It is a 12 storey complex, and from its roof, one can enjoy the view of the whole Indus valley!
Stakna, Leh
Imagine this, blue skies, cotton clouds, vast barren land, and nothing else.
And to top it, you're driving an ATV amidst this!
Amazing, right?
Well, that's what I did.
The perfect scenery for an ATV drive.
One thing I observed at a lot of places in Leh, is that the land or mountains could be as barren as they might seem, but even if there was a hint of a patch of grass or bushes, you could be sure to find a herd or a single animal grazing there.
P.S. : This was also the shooting site of Salman Khan's movie,' Tubelight'.
Hemis Monastery, Leh
Our next stop was Hemis Monastery, one of the largest monasteries in Leh.
Built in 1630, it's a beautiful and well maintained monastery.
Courtyard of Hemis Monastery.
This picture is of the courtyard to show how perfect the backdrop was.
Double Humped Camel Farm, Leh
And it was time to visit the Double Humped Camel farm!
Okay, so I anyhow have a thing for animals. And these camels are smaller, as compared to their single humped counterparts, and probably a teensy bit cuter too!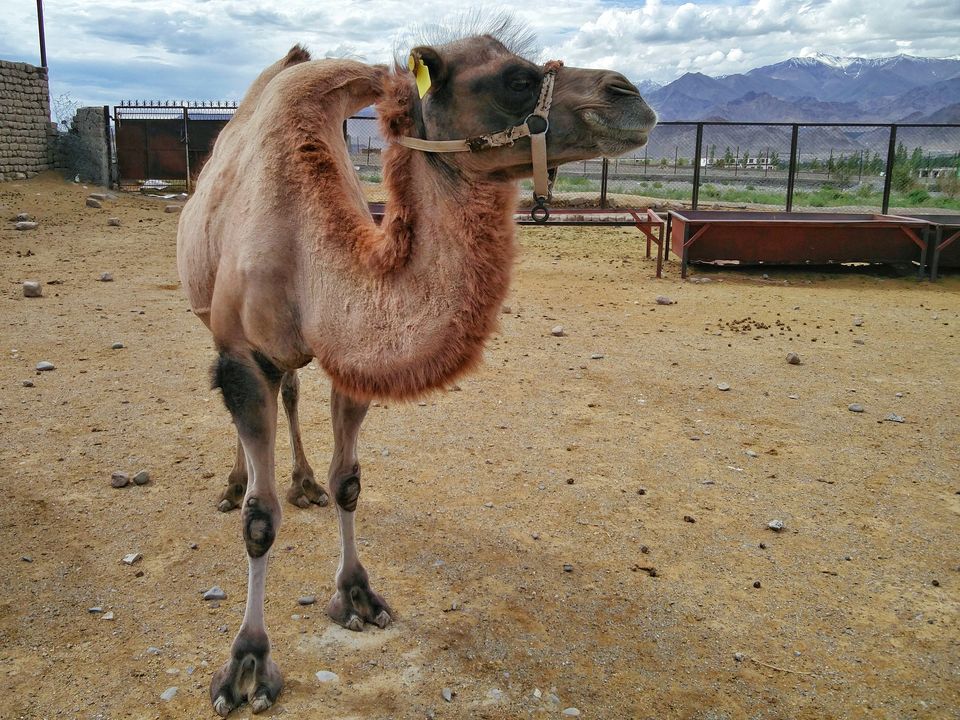 A double humped camel. What a cutie!
As you can see, this one's front hump is a little tilted, and guess what, it's so because it is a little healthier camel, and just like our belly tends to reflect our 'health', these humps to so for these camels too!
Stok Monastery, Leh
And the last stop for day 2, Stok Monastery.
The main attraction of this monastery is this 71 feet tall statue of Lord Buddha.
The detail on it is commendable, and it can be spotted from quite a long distance too.
71 Feet! Stok Monastery
It was kind of hard to capture it to this level, because the sun was almost directly above the statue, but modern tech, right?
Anyway, this marks the end of part 1 of the Leh Chronicles. Part 2 coming soon! :)
PS. I have a lot more pictures from the trip? Want me to share them here? Let me know in the comments!
Frequent Searches Leading To This Page:-
Best Tour Packages for Leh, Leh Tour Package for Couple, Best Travel Packages for Leh, Best Leh Trip Packages, Leh Holiday Tour Packages, Top Leh Tour Packages For Family, Leh Tour Package for Couple from Delhi