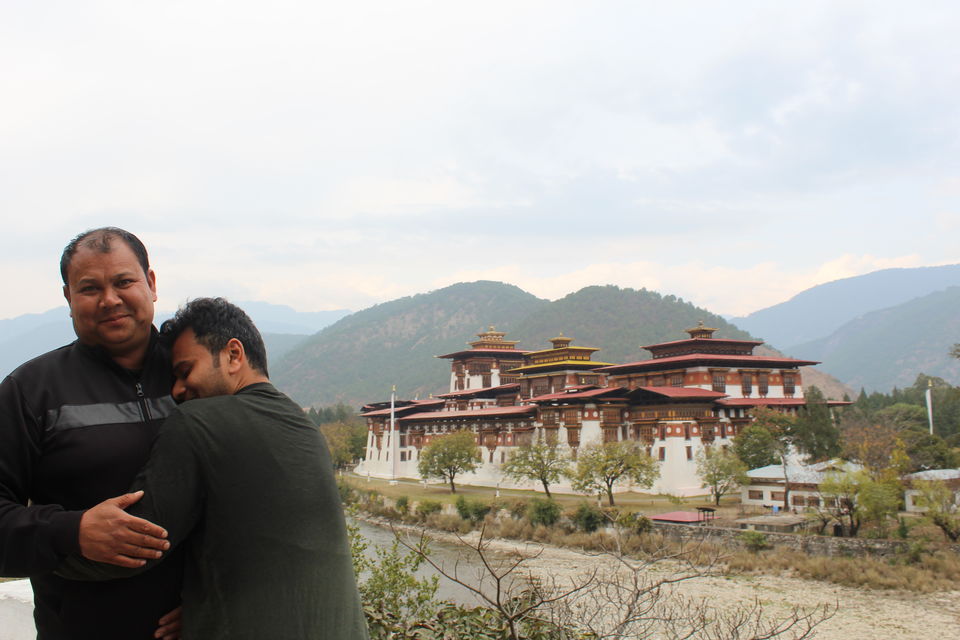 We have heard that Bhutan is a very happy country and has been in top in the world happiness index. Kisi ne socha aisa kyun hai, maine toh pata laga liya and the reason is their people who are satisfied with what they have and are ready to help you at any time.
Bhutan has continually been ranked as the happiest country in all of Asia, and the eighth Happiest Country in the world according to Business Week.
We will let you know our experience with the people of Bhutan.
1) Lambu, our taxi driver cum brother.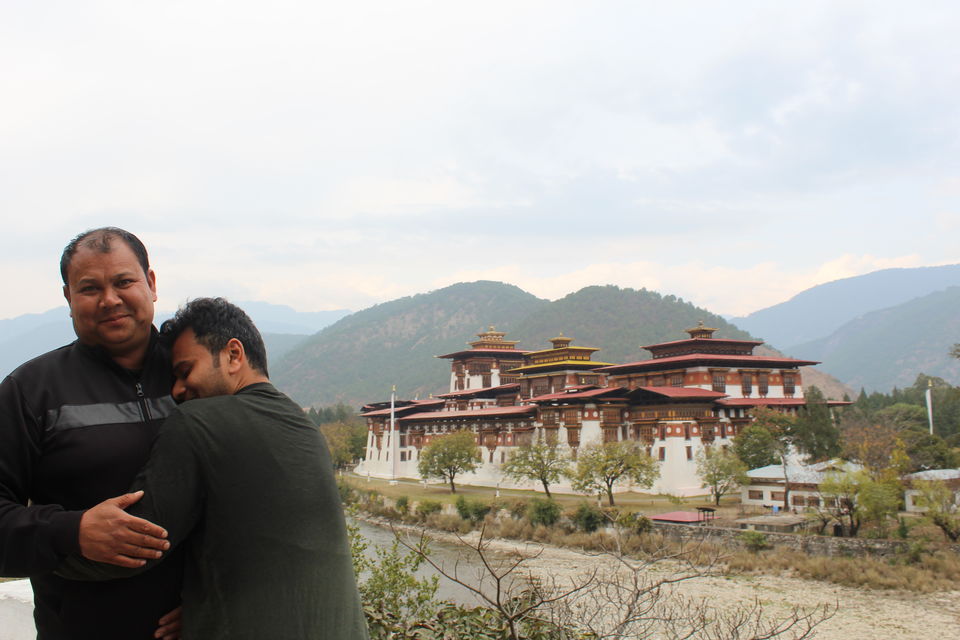 This person is a taxi driver and the most funny man we met in our tour. We met him when we reached airport and he was with us for the next 9 days. We didn't have cash as ATM's of India don't work in Bhutan, so he gave us enough amount of money we wanted for the tour. He made us visit to each and every destination with almost no charge. He made us a authentic Bhutanese dinner too. We were hit by the hospitality Lambu dada had.
2) The children were coming back from school, we said Kuzkuzampol (namaste) and Welcome to Bhutan was what they replied.
3) This old lady's smile and the hard work she does everyday will give you an inspiration. She sells yak cheese and travel 5 km daily to and fro to sell them and when you will see her face you will see happiness. We bought 10 yak cheese and distributed among the children.
4) Met with a family in Bhutan and shared emotions with them.
5) Ama is an owner to the lodge which has been the most popular homestay in Paro. She is a solution to every problem. I bet you will cherish each and every second you spend with her. She maintains a strong positive aura around her that you get happy when you see her.
6) The experience in Simply Bhutan was amazing because of our cute guide and people who taught us their dance form. They were really happy enjoying their work and we learned many new things from them
7) Monks studying in Tango Buddhist Institute, one of the monks showed us the complete institute without thinking of his time.
8) These kiddos were found when we were heading towards phobjikha from thimpu, so we stopped and spent some lovely time with them and they were like so happy that we could spend our whole day with them
9) We stayed in their house in Phobjikha, we had our own dinner but she made us eat the dinner she cooked. Unhone kaha "yahaan ka khaana khao ghar jaake khaana apna khaana". She didn't even charge us for that. She gave hot water bottles too to sleep cozy.
10) They included me in their lunch and were so happy sharing laughters, stories and food with them.
So this was our top ten experiences, we have plenty of it.
It's not just the place it's about the people you meet while you travel and the memories you make forever.