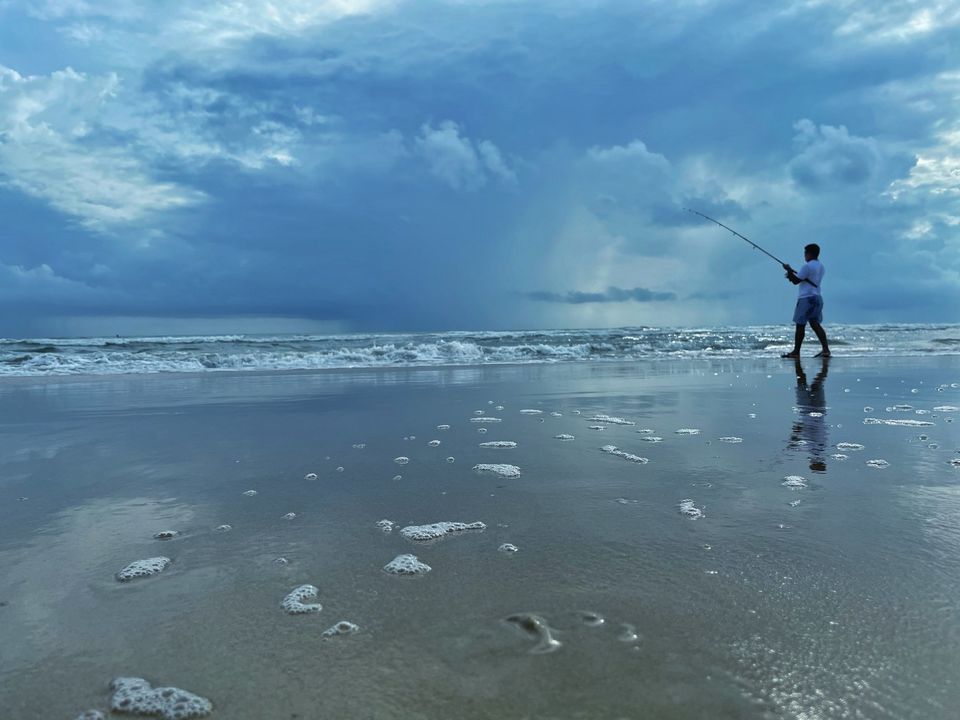 Nikhil clicked this picture 4 years back in March 2017, my first trip, trip to a land of peace, land of one of the panchkedar tungnath, Chopta ❤️. From this day I knew that I want to go on a trip which never ends, by never ends I mean when I don't have any return ticket to back home. I wanted to feel free, freedom of living anywhere I want, freedom of living a new life with new people every day. However, After 4 years, my plans take off and some personal reasons push me to pursue this venture. So, here I am on Day 7 at Goa writing this blog so I can relive these days whenever I want. I would like to thank my friends as always who always encourage me to write down my traveling memories and this is not going to be possible without their support, Baba, Rachit, Dubey's(yes I have two friends with the same name 😜, it's a long story) are the key motivators for me.Luckily my friend Dubey also joined me in this plan, let see till when he will stick with the plan but things get easier with him and I don't want him to go 🙁 Anyways this is my plan and it's his decision, so let's see.
For the last few months, I was planning for this trip and earlier I decided to go to Himachal but then you all saw the horrific videos of landslides in Himalaya. After seeing the Sirmour video, I definitely knew that my family never allow me to go to Himachal because I was in Sirmour just 3 days back before the incident. So new search for destination begins, Rajasthan is already planned for Dec-Jan, North East is still not very much open for tourism. So I planned to go to the South. There can't be another place to start a long journey in the south other than Goa, the party capital of India. People told me like this time is off-season 😒 in Goa and you will not see much crowd there, also it will be raining so much and I was like Bhai tu na jane ki salah de rha ya jane ke fayde bta rha. I mean no crowd, total nature, and Rain, what else do you want for a perfect trip. That's why I suggest people never take suggestions on trips with anyone. It's only you and your mindset can decide what you want from the place.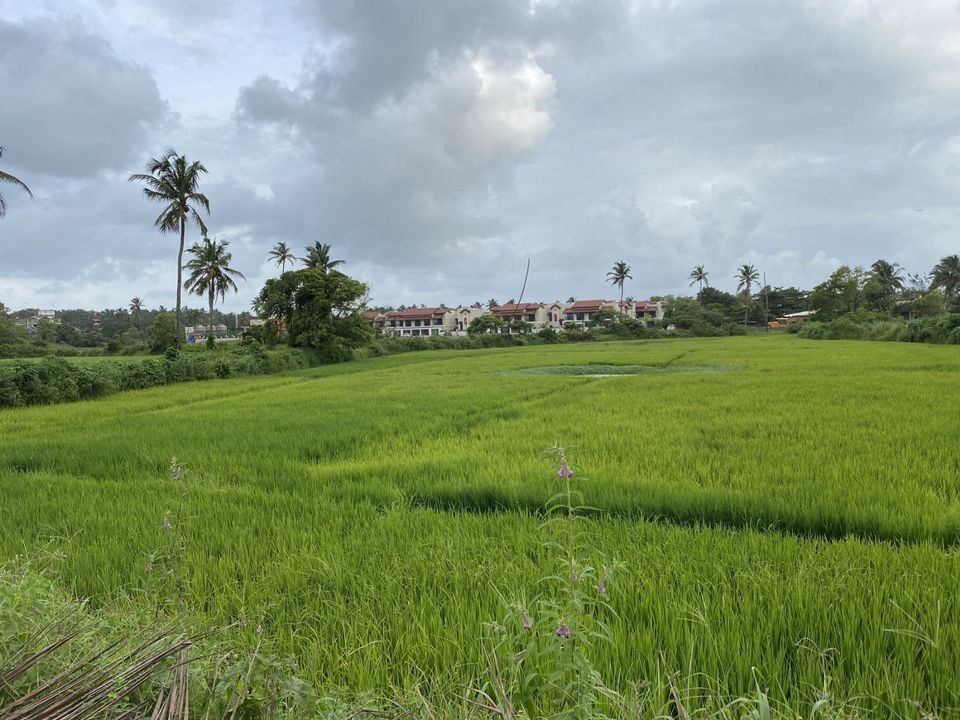 After changing our location multiple times, finally, we reached Goa on 11 Aug in the noon. We have some friends already staying in Goa for 6 months who offered us to stay in their home for few days so we can find good accommodation for our stay. I mean living in Goa for 6 months, seriously? Amrita & Qazi are a wonderful couple and the best people to whom we can take suggestions about Goa. Before coming to Goa we already had a lot of suggestions from two of my amazing friends Akanksha & Akshit. Akshit college was in Goa 😍 again wow! I always take suggestions from Akansha because our taste matches so much in traveling and wherever I go she already went there 😛. So, After reaching Goa airport we took a cab to Belalaum and reach there at 3. Amrita cooked delicious Sambar and Rice for us with some local Goan chutney which was totally owsmmm.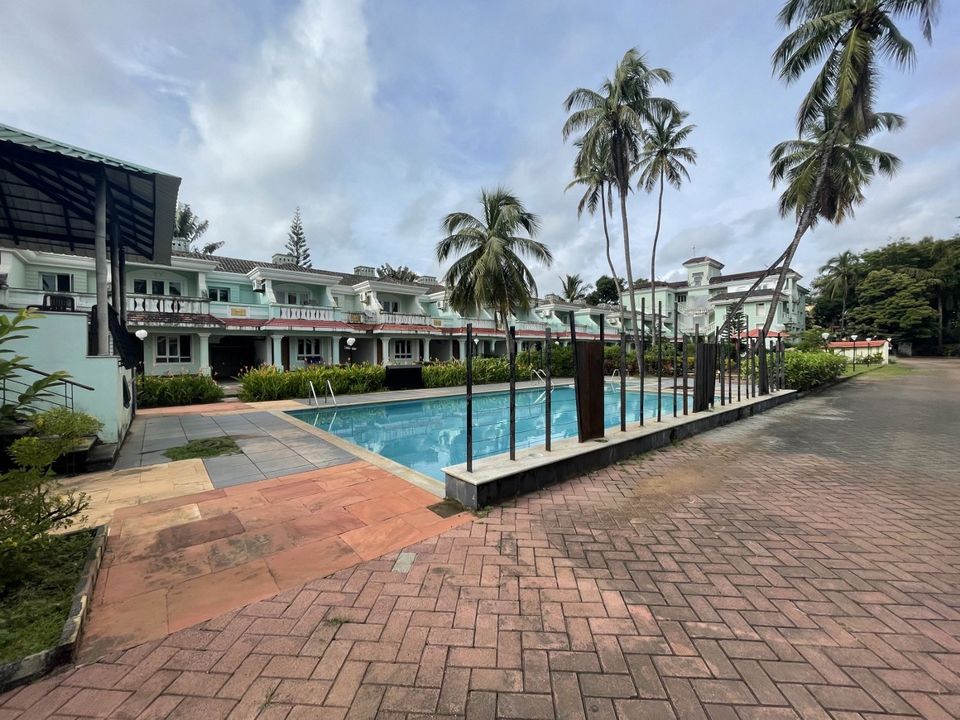 After eating lunch we settled down in our room and like always went outside to take a look at the beach. It was just a 10 min walk from the resort and the weather was very beautiful, everything green down your eyes and blue above you. The combination of these colors was showing the blessing nature gives to Goa in the monsoon. We sat on the beech for one hour and then came back to resort to unpack our things and to plan things to do next. The next major thing in Goa is renting scooty, if you don't have your ride here u can't enjoy the Goa at its best. So Dubey went with Qazi to rent scooty but unfortunately, it was late and the shop owner asks us to come in the morning.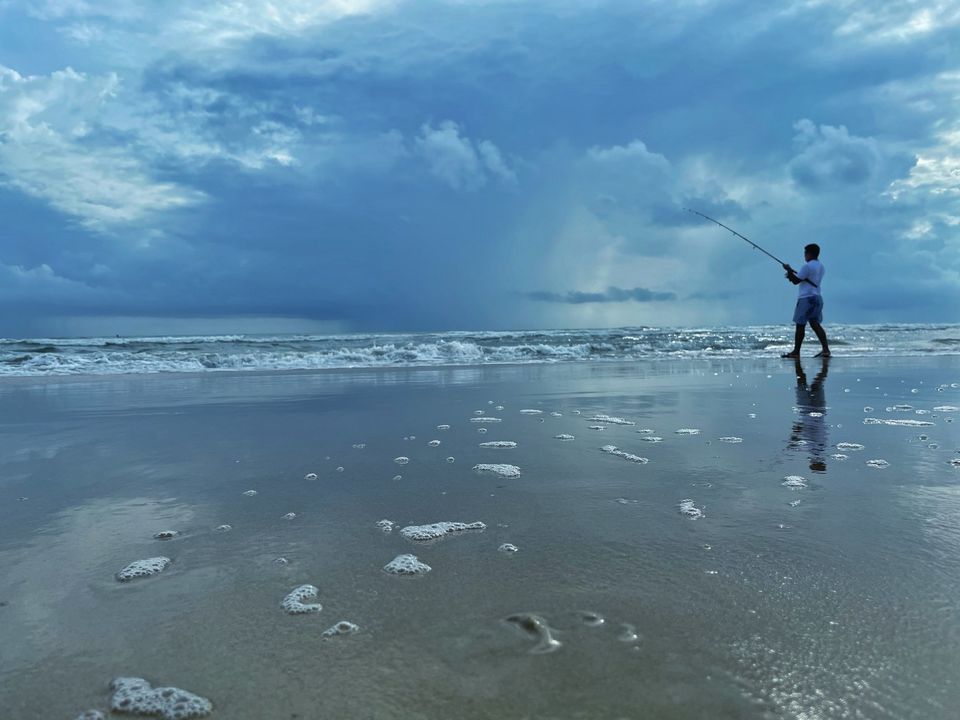 So now we have our whole evening with us, the first evening in Goa 😍 There is no better plan to have some bears on the beachside with the friends in Goa. We went to the same beach and choose a silent corner in front of the beautiful view of the Arabian sea. In monsoons, you can never predict when it starts raining in Goa, but rain makes this place more beautiful, the cold breeze from the sea, rain from the sky and human-made bear, what else is required in life 😎. After having some beers and dinner we talked a lot about things, traveling, life, work, etc etc. It looks likes no one wants to go back to the rooms and wants to sit here for the rest of the night. There is one more problem here, Rain. But Rain is not the problem, the problem was like I and Dubey didn't carry our raincoats, first silly common mistake as a nobby tourist in Goa monsoon. So we waited for the rain to stop which happened after 4 hours at 12. We came back to our resort and went to bed to relax.