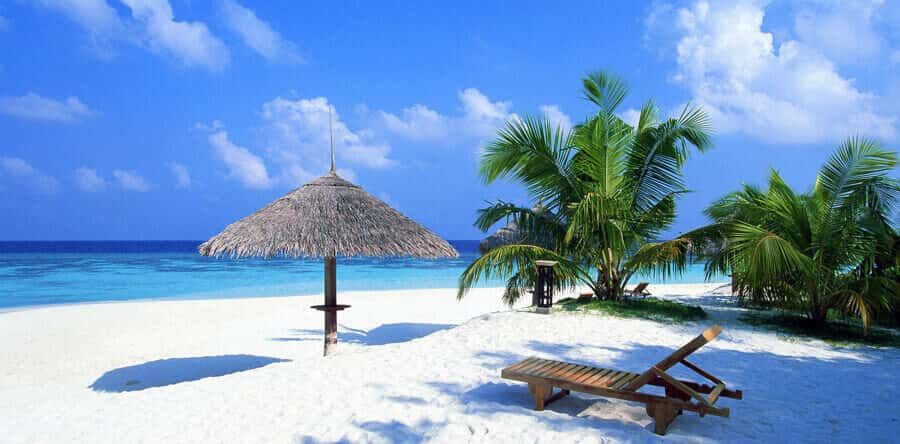 One fine evening, while hanging out with couple of friends, this spontaneous trip got triggered. It was just a matter of 2-3 drinks and the tickets were booked. The long awaited destination was finally on the cards and we barely took an hour to plan out the entire itinerary.
The gang left from Bangalore on Friday (16-Jun) evening and landed on the Goa Airport (also known as Dabolim Airport) just an hour later, around 10:10 pm.
Now even though Goa is one of the biggest tourist places of India and has become quite commercial in every aspect it still lacks the presence of cab aggregators like Ola/Uber and so the best option to reach the city is Prepaid taxi. It is roughly around 40 km from airport to the North Goa where our resort was booked. The one hour long ride was very refreshing, weather was quite chilled and windy as it had just rained. Reached the resort at 11:30 pm, we thought it would be difficult to get something for transport at that point in time but it's Gooaaa babaayy! Our resort caretaker had already kept 2 Activa ready for us to stroll in the night.
Baga beach being the first location! It was just 2-3 km from our place at Calangute, a smooth 10 min ride led us to this lovely location.
Time at Baga was mind blowing and unbelievable since it was already midnight when we reached and we didn't expect such a happening atmosphere. Few hours later, we went back to rest so we can begin the next day with undiminished activeness.
The second day started with some regular breakfast at a nearby cafe and as soon as we got ready for our day's excursion it started raining heavily.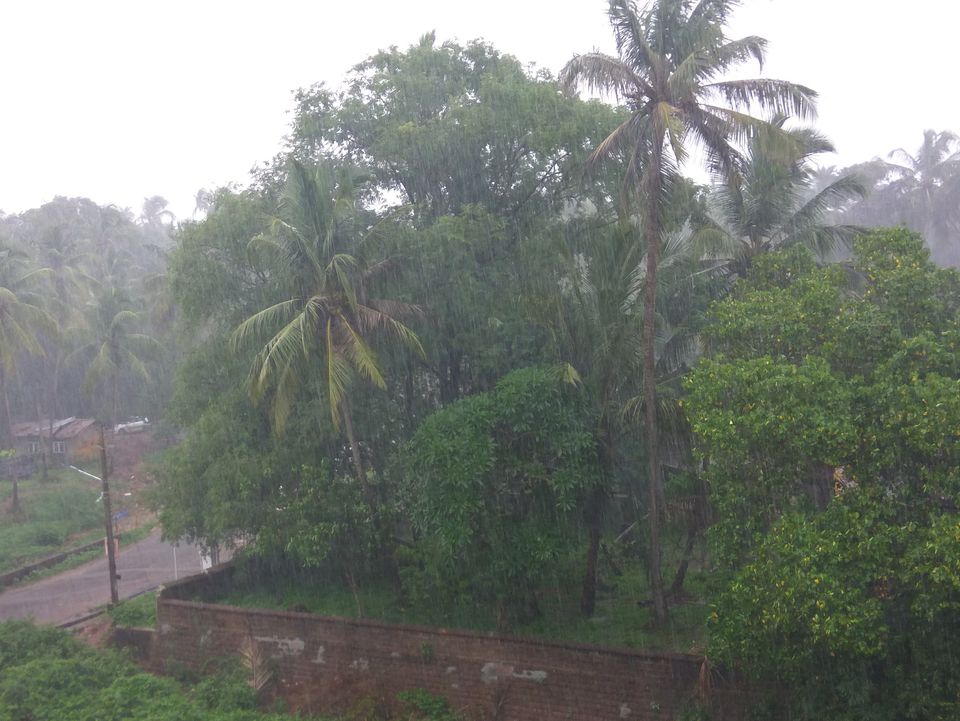 Rain never stopped so wasn't possible for us to ride on the Activa. It was time to hire a car and we did it immediately.
The feeling of driving in the rain, on the smooth roads with abundant greenery was unmatchable and refreshing. The long drive took us to this remotely located and a very calm beach called Querim beach, it was quite far from the city and hence is one of the very few non commercialized places in Goa.
It was worth spending an hour cherishing the calmness of sand, the roaring of waves, water crashing into the giant rocks and the everlasting rejuvenating breeze.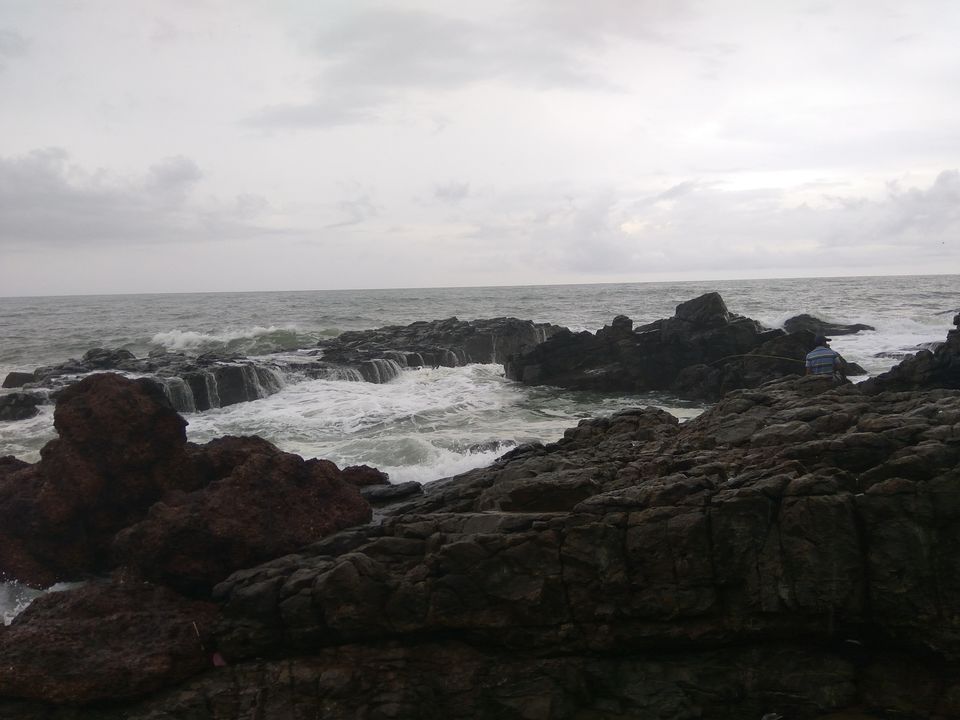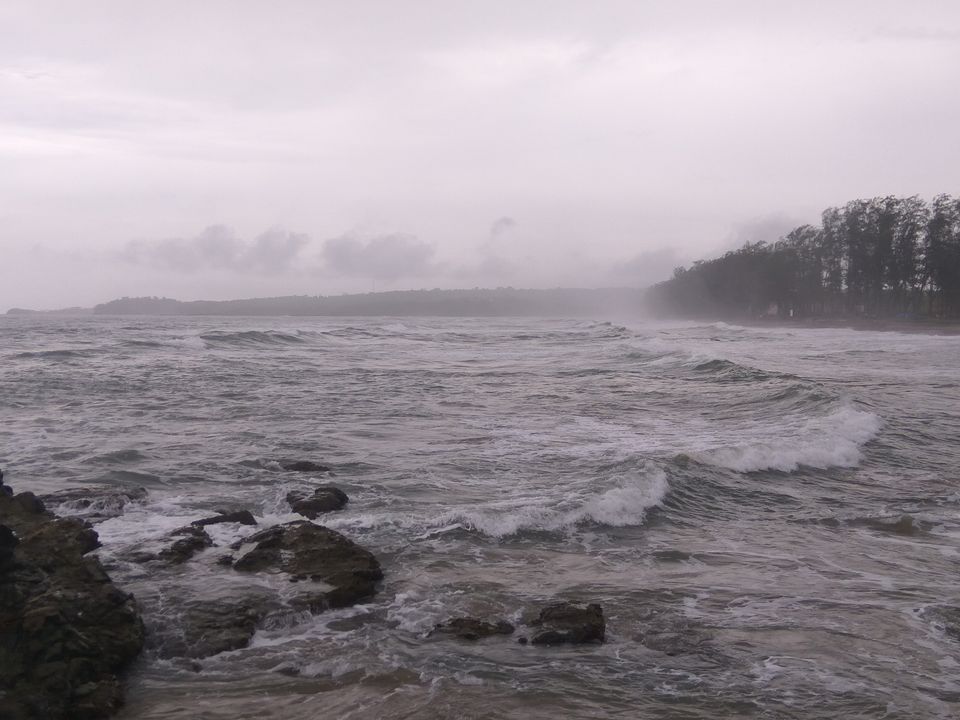 We drove back after the sunset. Came back to our resort for some evening snacks and tea. Relaxed for a while and soon after got ready for our night expedition, starting from Calangute beach where we had the must have seafood of Goa, "prawns and squid".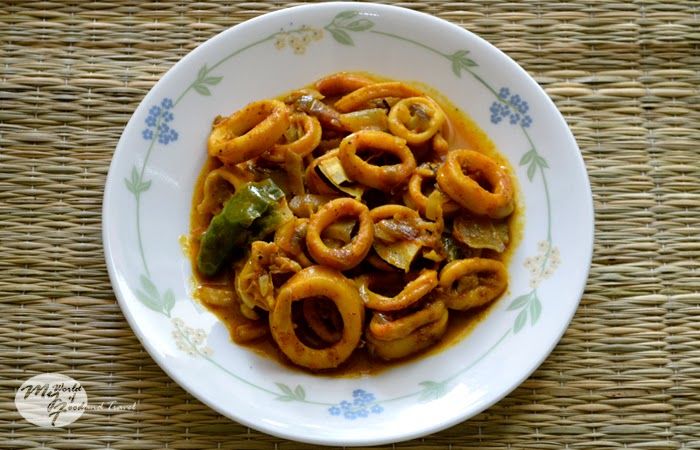 Next destination was the most awaited and The Must Visit Place in Goa - "Curlie's" beach shack at Anjuna beach.
We reached there late night and noticed a nice contrast, one side you have the beach where you hear the haunting sound of waves touching the shore under the moonlight and second is the inside of shack, an ideal place for you to both chill out and enjoy with EDM and trance music being played in the background.
It got quite late when we reached back from Anjuna and hence the next day started a bit late, left around noon for Calangute beach (once again) for brunch. It was a sunny day with scorching heat, luckily we could get some shelter in a shack where we relished and hogged food like anything, rested under the clear blue sky and enjoyed the happenings on the beach.
It was also the day of Champions Trophy final, India Vs Pakistan. After we reached back to our resort, laid down for sometime to re-energize for the evening. Meanwhile, we kept checking the scores as the TV was ON, Pakistan was consistently outplaying India. The feeling was not delightful but we had our trip to continue so we got ready and left for Candolim beach. Reaching there, we see a non operational beach with an isolated cafe serving very few guests. Before we could decide where to head next it started raining so we sat in the same cafe for supper, kept switching from eating to walking under the rain, this in itself was an enthralling feeling.
The big projector showing the Final match was a disappointment every time we took a glimpse, it was just a matter of couple of hours and the Indian batting line up shattered and we lost the game terribly. Anyway, we had to proceed and it was time to set the google maps ON and put the final destination of our trip "Vagator Beach".
Vagator Beach has dramatic red cliffs looking down on the shore and two fresh water springs within a stone's throw of the sea. We were the only embracers (probably because it was 11:30 in the night) witnessing the stillness being disrupted by the roaring of waves. And somehow, while immersed in our deep thoughts we realize that it's time for us to depart as we had an early morning flight to catch for Bangalore.
Came back to our resort, used the short period of time left for a brisk nap and then took the cab ride back to the Dabolim Airport. A soothing journey marked its end with gentle drizzling and made us feel nostalgic instantly.
I'll end this note by a very famous saying close to my heart, "All journeys have secret destinations of which the traveler is unaware".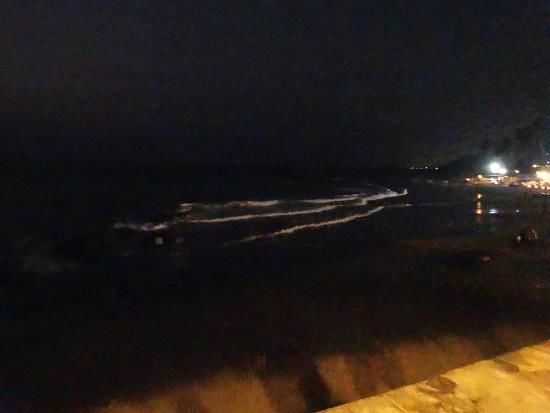 Frequent Searches Leading To This Page:-
Best Tour Packages for Goa, Goa Tour Package for Couple, Best Travel Packages for Goa, Best Goa Trip Packages, Goa Holiday Tour Packages, Top Goa Packages for Family, Goa Honeymoon Packages from Delhi