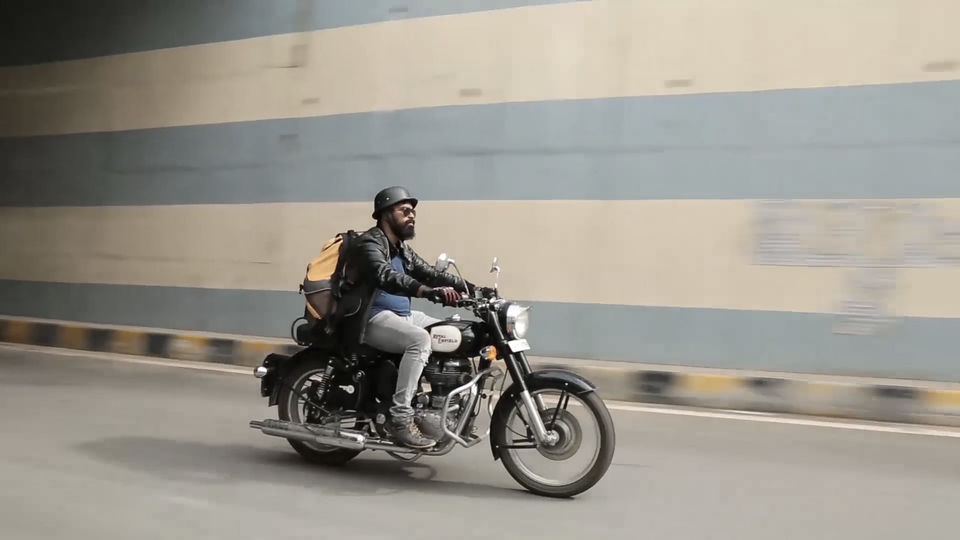 Phew!!
So done with the shoot-out.
It was definitely not just another day. There was no calm and poise, it was rather a pandemonium.Waking up to heavily illuminated room filled with unknown faces. Took me some time to figure out "A" known face. Aaaah!! There he was, behind the camera with his crew five people, my roomie/wannabe film-maker, whispering me to wake up and go the window and open the curtain. And why so? So that he can capture the most natural shell-shocked awakening of any person from their peaceful slumber.
Being a puppet the entire day, as in do this, do that , stand like that, run like that, eat this, not that and even RIDE LIKE THAT. Really U wanna teach me to ride now? The whole shoot was getting on my nerves. There were moments when I gave up all hope that we could all muster the courage to stick with one another throughout the day. But then i remembered the movie "3 Idiots" and the very famous line "all is well". I calmed myself and became a horse with the helm to the jockey(my roomie).
After finishing up with the indoor shoots, we headed out towards the picturesque Nandi hiils (approx. 40kms away from Bangalore city). Leaving behind the hustling city behind, we ventured into the wild. The magic then followed. The turns, the curves, the wind, the chill all became a part of me and I lost myself to them.We shot through the day talking to kids, going to their primary school, sharing food with complete strangers. Just lying around near the vine yards while the crew were preparing shots, talking to myself, crushing my own disbelief as to if I could finish what I had started, all the thoughts wandered in my head at that very moment. Yes!! I CAN. Was the only reply my thoughts got.
The sun was about to set. The crimson canvas was ready to be painted by the brilliant natural colours. And I stood still gazing into and basking in the joviality of the crimson sunlight. Now I was calm and poised. I had no clue whether all this was scripted or I wanted it all to happen. I even forgot that it was all being documented. I came back to my senses, by an unpleasant-abhorrent-annoying-obnoxious yell by my roomie.
Later we all camped together in our tents, had an awesome maggi which was for sure half-cooked.Shared our experiences of the day, meanwhile i understood how difficult I was to them. Definitely acting was not my cup of tea but RIDING is.
Guys please share your thoughts on the video. Also let me know if I can be an actor or not???
PEACE. LOVE. RIDE.