#SwipeRightToTravel
It all started one winter afternoon, when my roommate and I were having one of those girly gossip sessions on the PG's terrace.
'Chol kichu notun kori, ojanar khoj e jai' (Let's do something different! Let's try the unknown!), Moumita exclaimed
Moumita and I have been inseparable ever since I had occupied the second bed in our room. We had clicked almost instantly from day one. The bong connection had definitely helped us gel well. We bonded so well in a span of few months that together we had managed to strike off all the wishes from our list of 'Things to do in Bangalore'.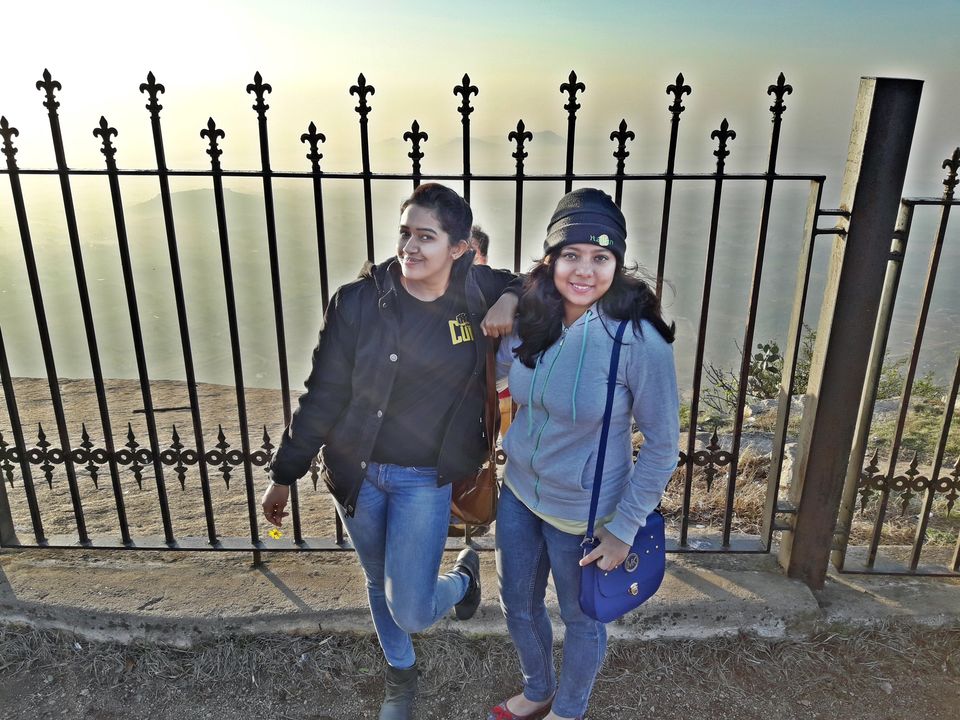 So now here she was, referring to that phase in our life where we desperately wanted to do something new and hence the exclamation.
Nodding my head in agreement to the statement, I continued fiddling with my phone. I didn't know how else to answer her that moment. Though I had a few ideas circulating in my head, I was not completely confident of any of them. Furthermore trying the unknown always came with its own share of consequences.
The lazy winter afternoon seemed lazier with the minutes of silence that followed next.
However after those mute minutes, I managed to kind of blurt out three words which made my roomie smile wickedly.
'Let's try Tinder', I said.
Tinder, popularized as an app 'that facilitates communication between mutually interested users, allowing matched users to chat' had been a long downloaded app on my phone. But I had never signed up on it. My friend had often suggested I register on the platform, however second thoughts always kept me from doing so. Hence I was at the receiving end of such a smile.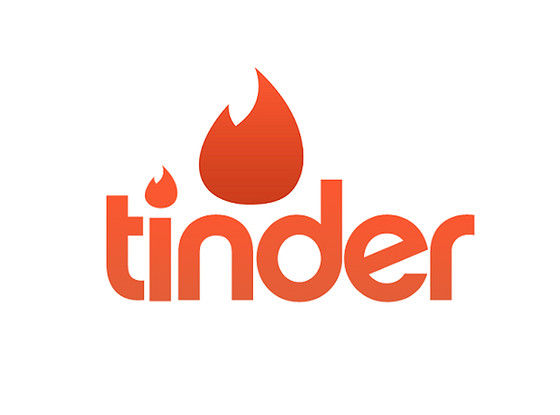 Quickly we did some internet research on how to use Tinder. While doing so we found out that we could use Tinder as a group. We quite liked the idea. In no time, we registered ourselves and created a group. Swipes began. A couple of swipes later suddenly a celebratory screen popped up saying 'It's a match'. Matching and un-matching had continued for days after this with random chats and likes. But we did not seem to find interest in any group until a week later when we received a text from Prathab. Prathab's group with his two other friends had appeared to us as 'the explorer' kind of guys from their profile photos. We had swiped a right for them earlier.
The matched group of five consisted of Vicky and Rajeev apart from Moumita, Prathab and I. Initially we were a bit reserved in the group, however once we five got going, group chats used to be like a party. We used to wait for the moment every night when the group would be online together and we would re-freshen ourselves after the hectic day at work.
Our chats would have no specific range. We would start with Ernest Hemingway, DSLRs, Phillipines and mountains and end with Chetan Bhagat, selfie sticks, Darjeeling and deserts respectively. In the midst of all this only two things remained common and that was our passion for travel and exploring the unknown. We hanged out together a number of times and it was during one such hangout we decided on going on a trip together. Two weekends before new year eve we decided on a short trip to Nandi Hills, the nearest popular getaway from Bangalore.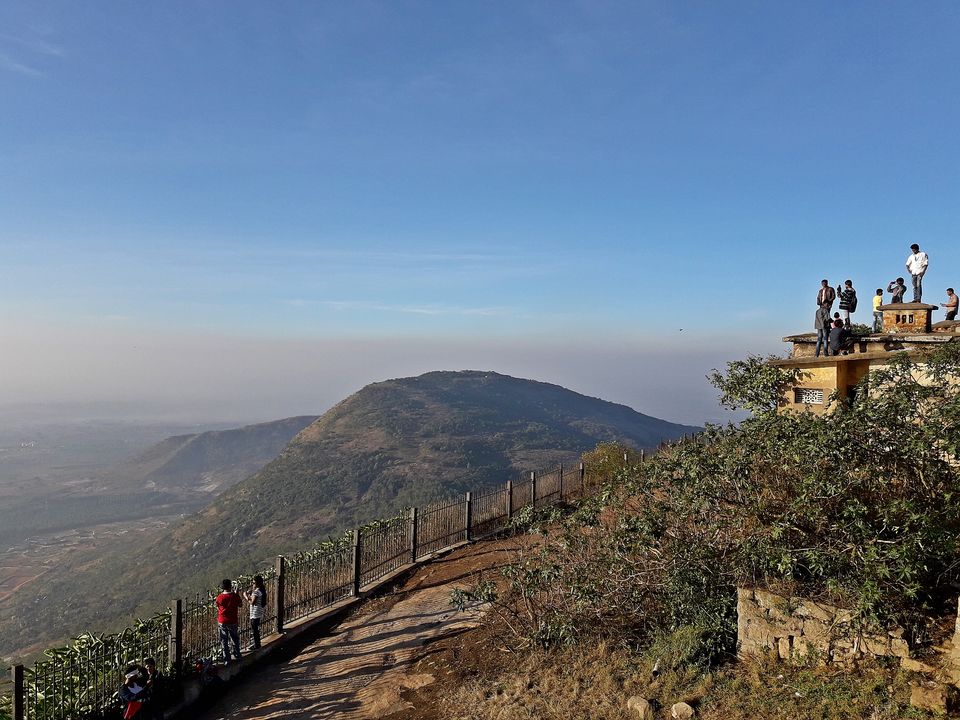 Early morning at three on a Sunday we started from Bangalore. Vicky took the seat behind the wheel. The roads were still lit up with the night lights. As the city slept we drove past the familiar landmarks that remain filled with traffic during the day. Music was our constant companion. With excitement in our heart we were all set on our mission to awaken the sun from sleep at the hills.
After about a drive of 50 kilometres the signboards guided us to take a left turn. As we drove about 2 kilometres ahead after the turn, we found more of people who were also on the way to watch the sun rise. We parked our car for a tea break. In a small shack in the roadside an elderly lady sold tea. There was something so beautiful about the tea that it had reminded me of home. Our next stop was Nandi hills. It was 5.30 am by the time we reached the exact destination. It being a weekend tourist and travellers had come there in big numbers. There was a chill in the air but the warmth in our hearts was more vibrant. We felt very happy within.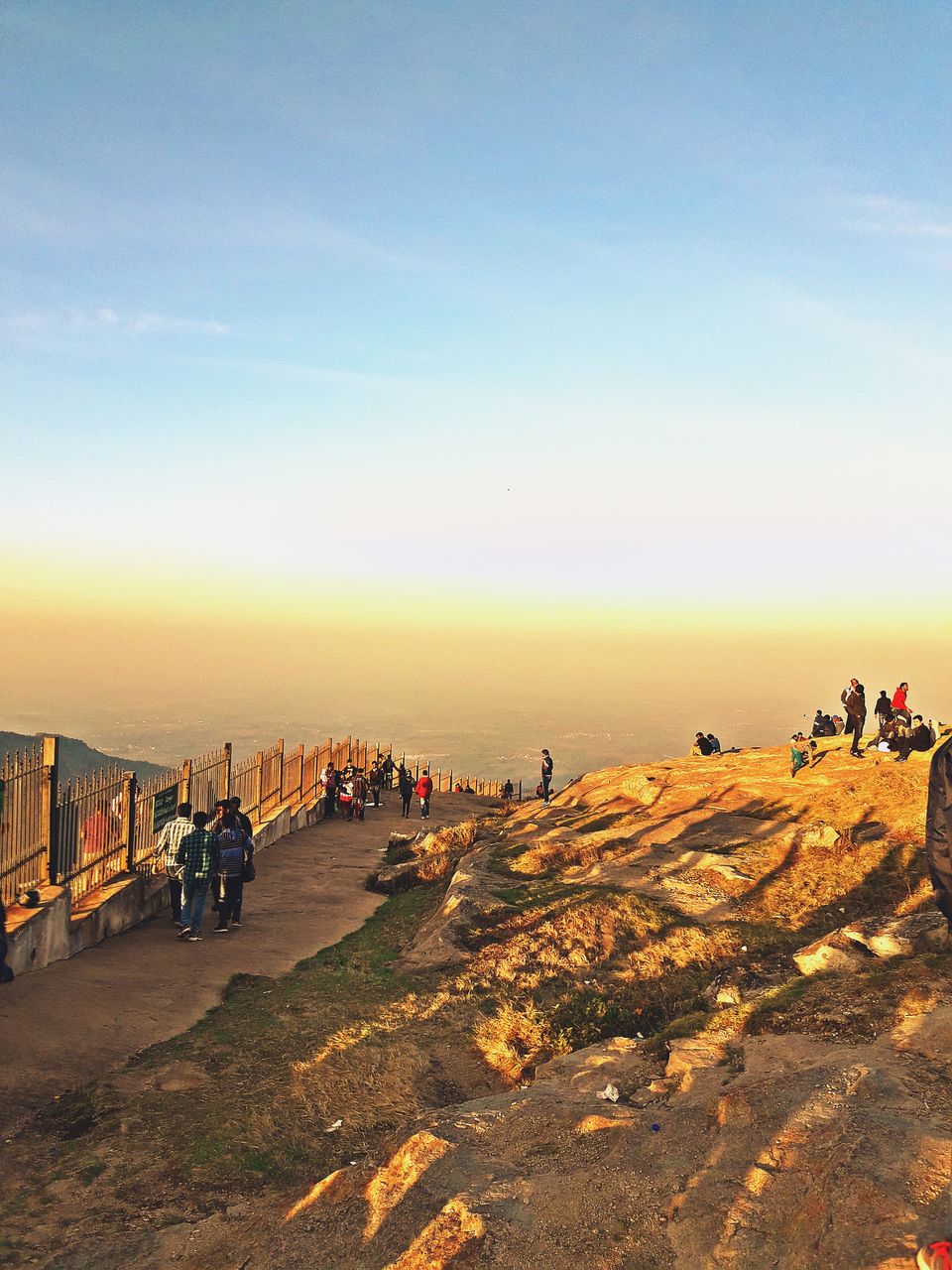 At around 6 am we could see faint rays of light making way through the dark. The first bright ray of light fell on the hills revealing the massiveness that was hidden until now. Next the clouds became visible. That moment was simply breathtaking. We found ourselves standing above the level of the clouds. The white layer of clouds looked no less than heaven's dance floor. Sun kissed and sun touched we witnessed the beauty of the moment in silence. Amidst couples holding hands, friends sharing shoulders and strangers becoming friends the sun woke up.
After sunrise, we had a quick breakfast in one of the numerous food shacks in the area. Most people generally head back from the hills after sunrise but we decided otherwise. There is much more to Nandi hills other than sunrise. We started exploring the area for more. We climbed more uphill and discovered a beautifully decorated garden with the most rarest variety of flowers and shrubs. There was an amazing fountain and scenic walkway too. It was like we had found garden of Eden on earth. There were tree-houses and benches with view of the scenery downhill.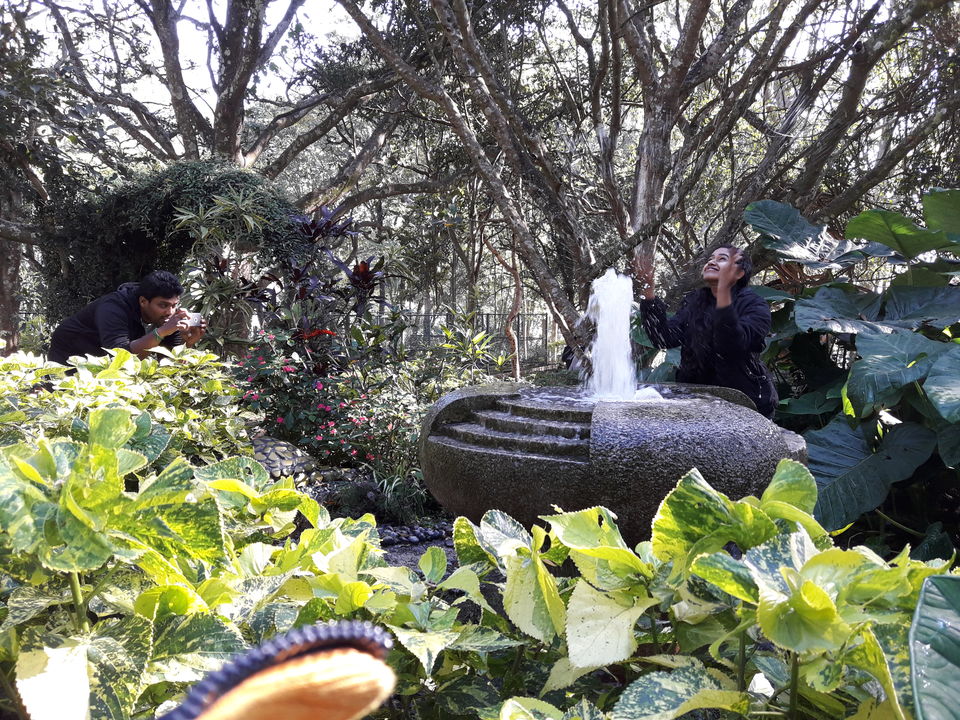 We chose one such place with a view and sat down together facing the view. We had explored the place for long. Now it was time we explored ourselves. Rajeev said ' Guys, thanks for making this trip happen. I badly needed this break'. 'Same here dude. I needed it too' exclaimed Vicky. It was surprising how I too had the same thing going on in my mind. Common thought at the same time expressed by two and felt by one. What if the remaining two had the same thing in mind but weren't expressing like me. I realised how sometimes we all engage our self so much into our daily chores that we forget to give time to our self. And this was exactly the reason our common thought had originated.
I became keen on making use of the situation.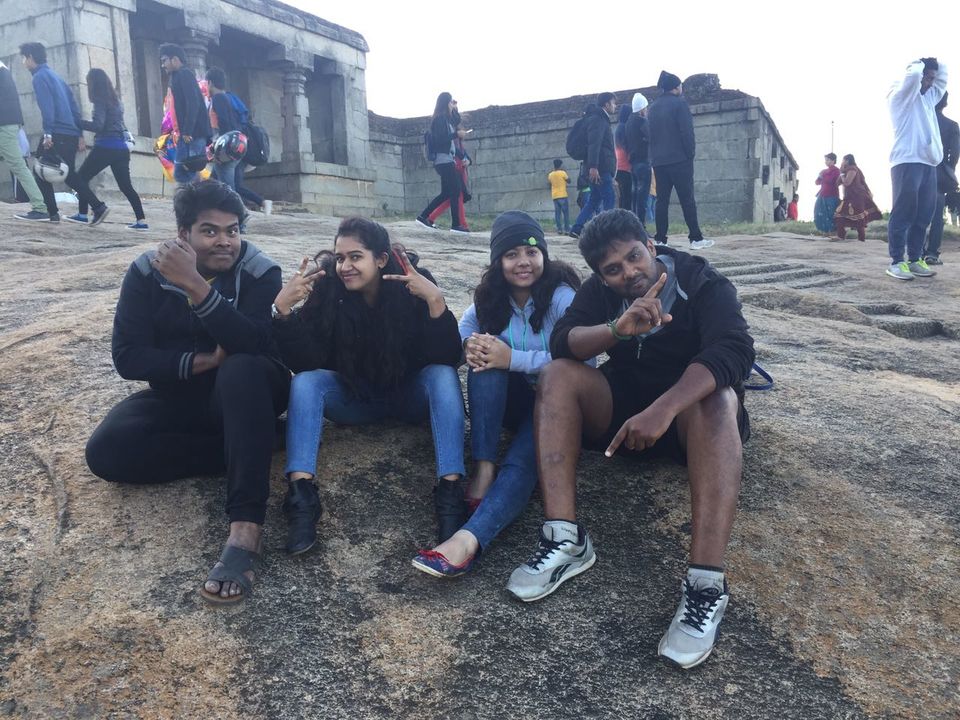 'Let's do an activity guys' I said. 'Each one of us shall express why we needed this break'.
It was evident by now that each one of us had their own set of problems from which they wanted to break free. So, here I was trying to make everyone speak their heart out and there wouldn't be a better opportunity to do so than in that environment and setting.
I took the first turn. Others, reluctant at first but gradually started opening up. The activity had become so interesting that we ended up expressing ourselves more than what we were supposed to. What unfolded that day in the lap of the hills will be a well kept secret among the five but what we concluded was something my generation will definitely relate to.
We do more of what we don't want to do and doubt ourselves more than necessary. We doubt even before trying. We want to break free but fear to do so. We live for others. We do not challenge our self enough. We do not follow our heart.
That morning, keeping each other as witness we promised ourselves to follow our heart and regret nothing in life. We promised to inspire and push each other to stick to our promise. And yes on our way back to Bangalore we also promised to do more of such trips.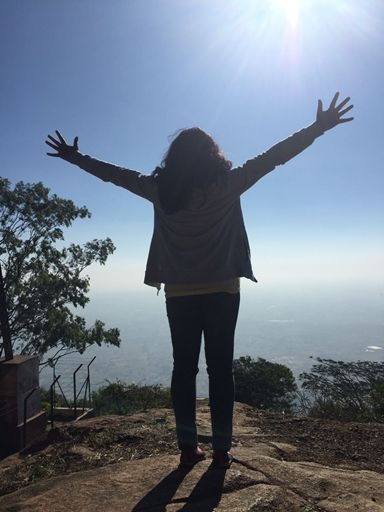 We were beaming with self confidence after days.
There was happiness in the air.
It's funny how a trip with new people you meet can have such a deep impact.
Meeting people matters.
Meeting like-minded people matters more.
But a trip with like-minded people matters most.
Because you get FRIENDS in return.