My friend and Me we were at Manali walking past the old Manali roads on our first day enjoying the fresh air and bright sun.
Exploring Manali being told this is the off season time - November till January. We gathered this as there were very less travellers around.Sitting at a cafe we were chatting out hearts out when suddenly my friend tell me let's do it ... I was wondering what ? And she smiles and looking at me and says Rohtang Pass. I said yes instantly .... being out of your comfort zone is the fun while you travel. So we started with our inquiries about how to reach Rohtang Pass. Well we got a good deal, a private cab and the extra clothes for staying warm at sight.
The drive to Rohtang Pass started. Passing through the city going towards Rohtang there is also Solang Valley. The driver was informing us that we have a choice of going there as well. But our hearts had set to the destination and the experience of being at Rohtang.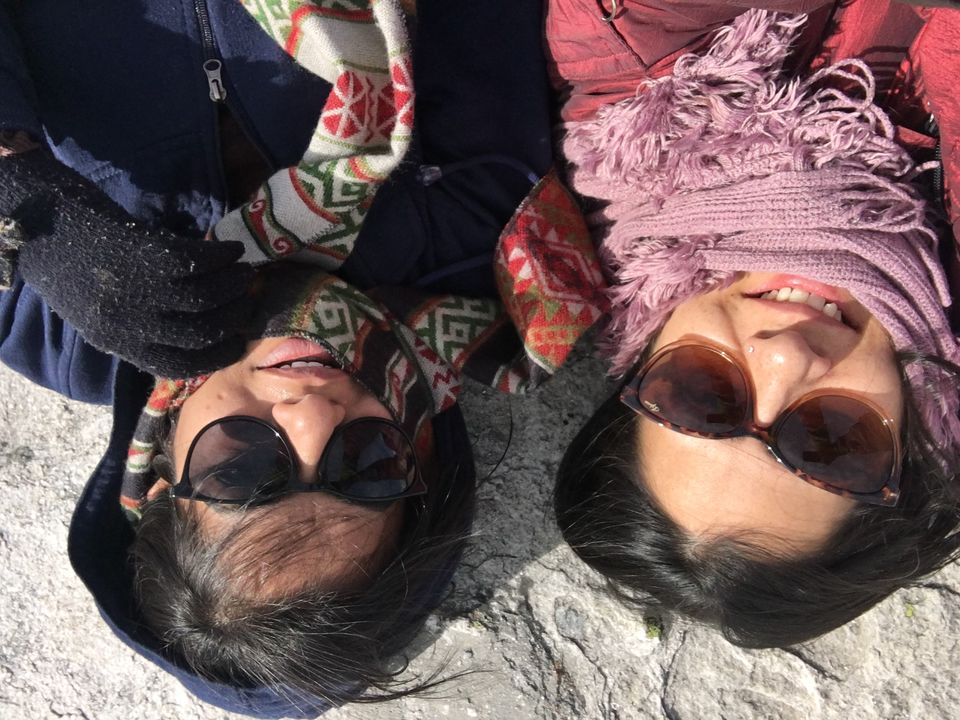 There came a point where we were now out of the city and going up the hill. The rounds around the hills are the driving thrills. The picturesque sight and the cold wind brushing was relaxing. The two of us sat in silence and we were enjoying the scenic drive.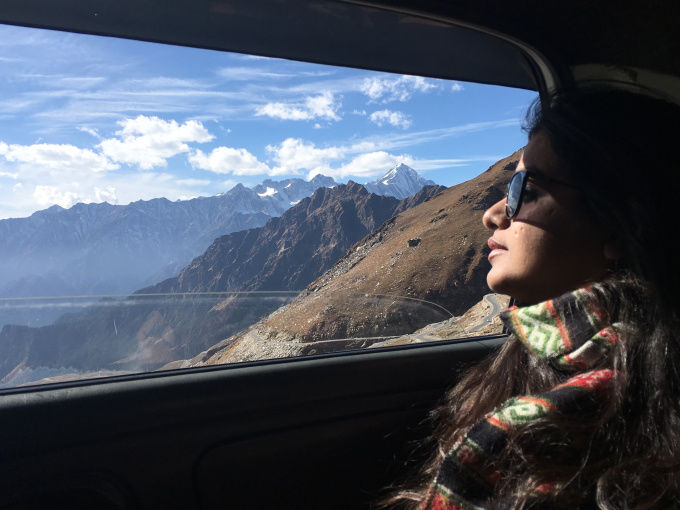 The place had a calming effect. For moments we would stare out of the car's window just looking at the blue sky as if painted, the ice capped peaks in between and we were excited to reach Rohtang.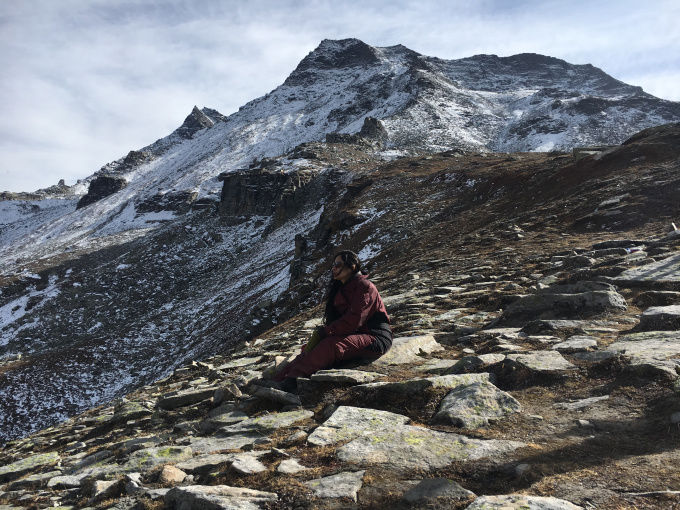 The driver mentioned about trekking to 'Brigghu Lake' and how adventurous it is. Listing to his narration's of the folklores of the place at times we would just get lost in the moment of serenity that came by.The driver announced the we have arrived at Rohtang Pass, the place is breathtaking. For two reasons it's windy, cold and a patch you have to walk up and second the place and the view is magnanimous
We started to walk into the valley, walking cutting through the chilling wind. The moment seemed just wonderful and amazing. A challenge to walk through till the ice covered peak, we were catching our breath. After a while the cold wind was our friend as of walking and pushing us to move on. The interesting part is you will not freeze as you get hot tea and coffee along with some snacks bread omelet and Maggie.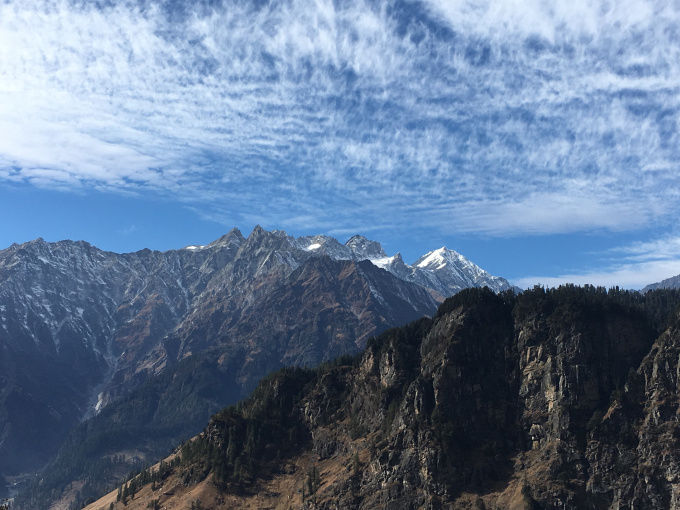 The experience was a thrill, adrenal rush, the beauty of nature at its best. We rested and created some memories for life time. Take the drive experience Rohtang Pass it's worth an experience to remember.
#Manali #Rohtangpass #india #incredibleindia #travel #mountains #himachalpradesh #solotravel #tripoto #ramblingpassport #snow #travelxp