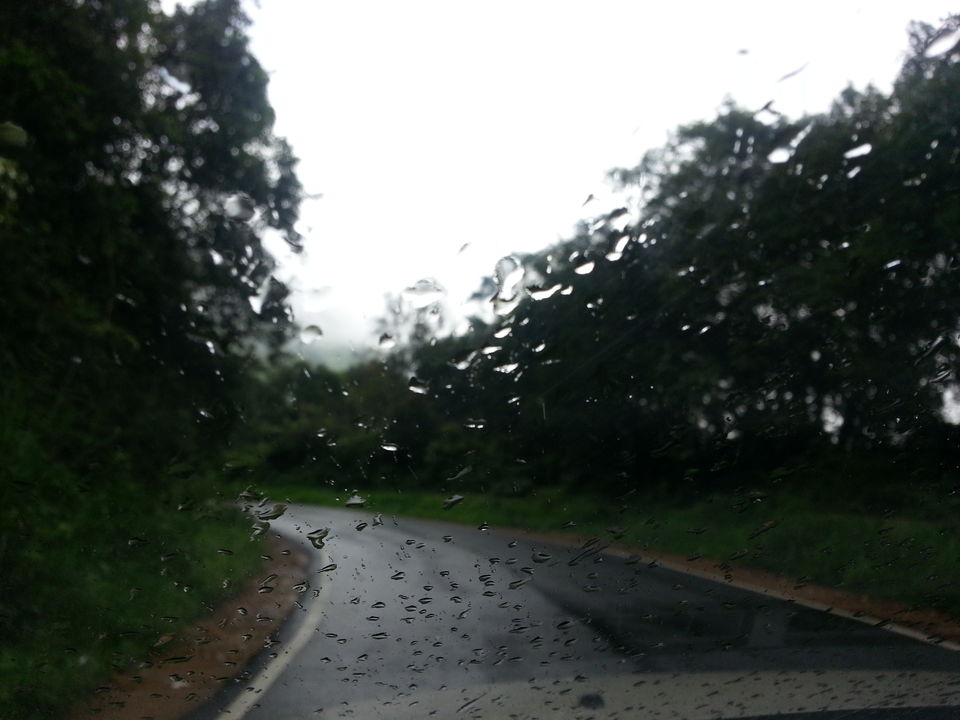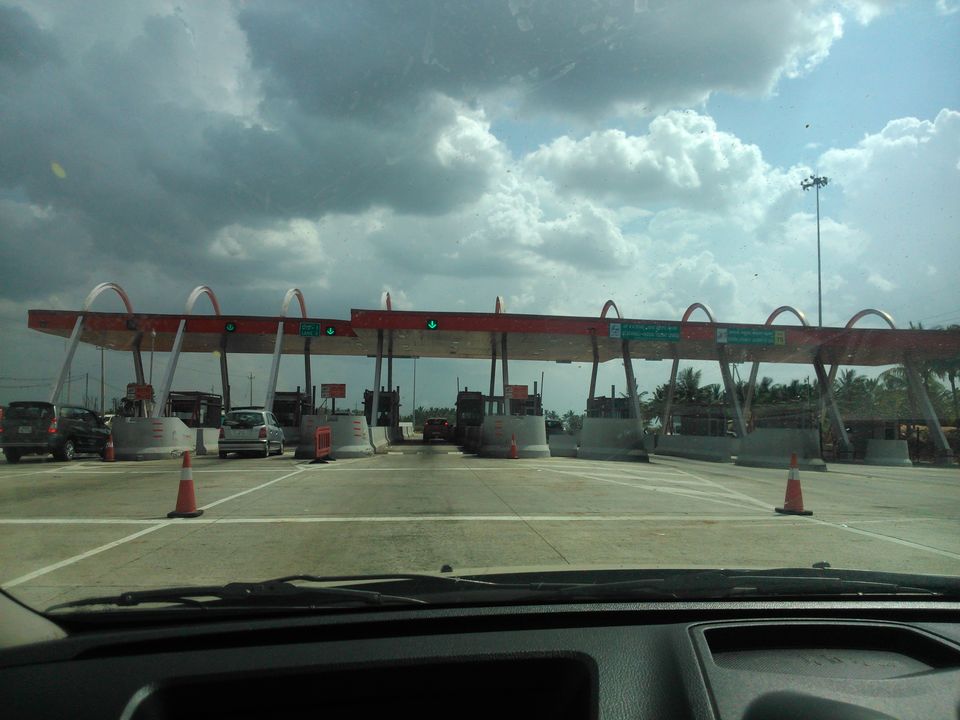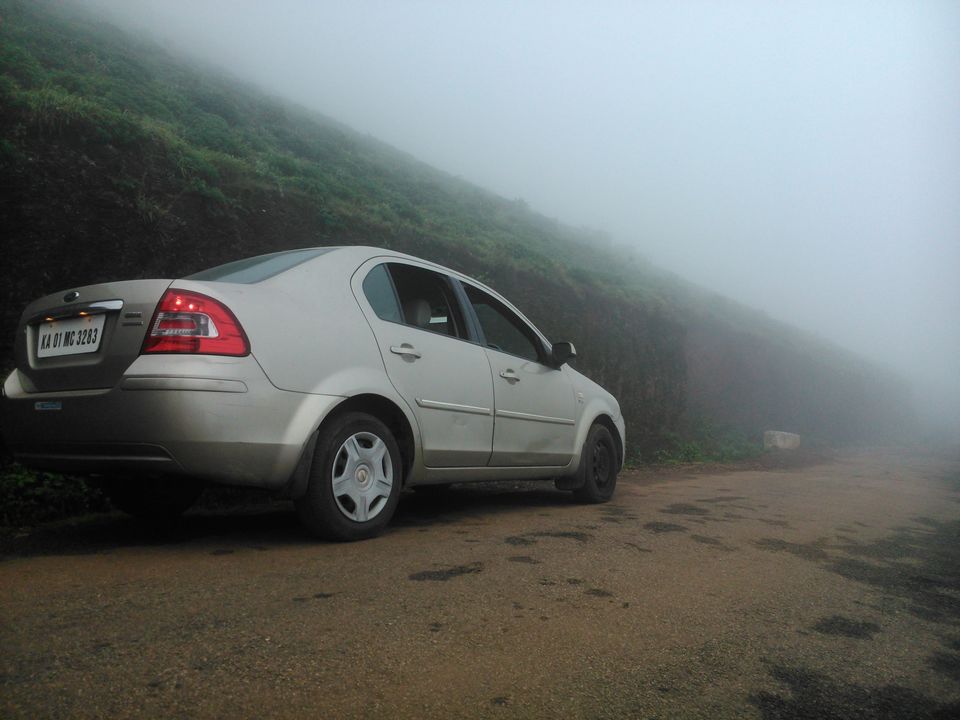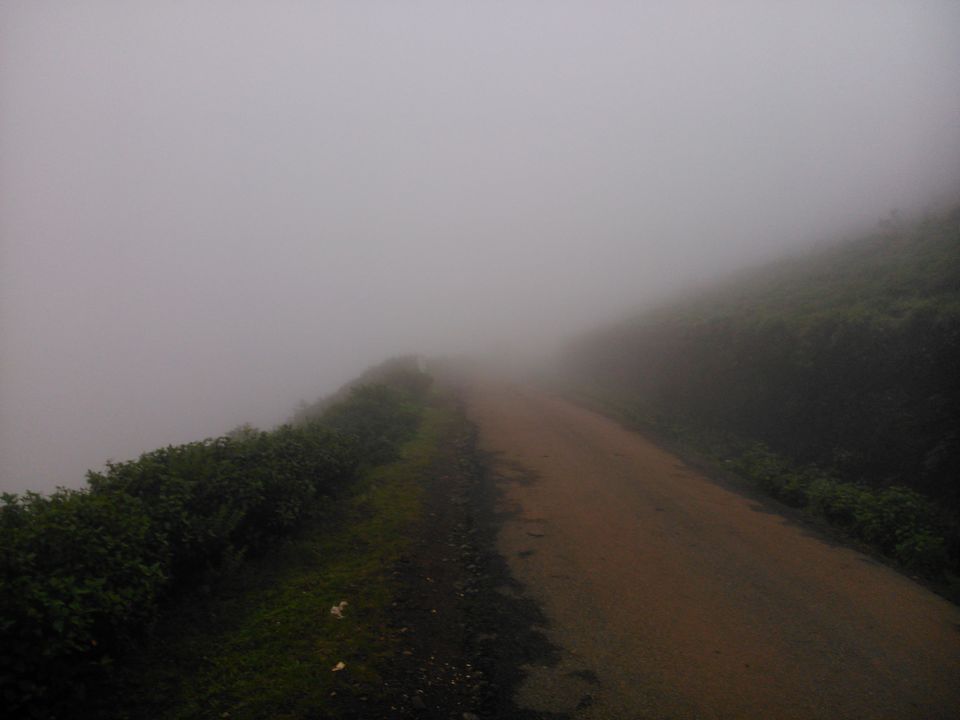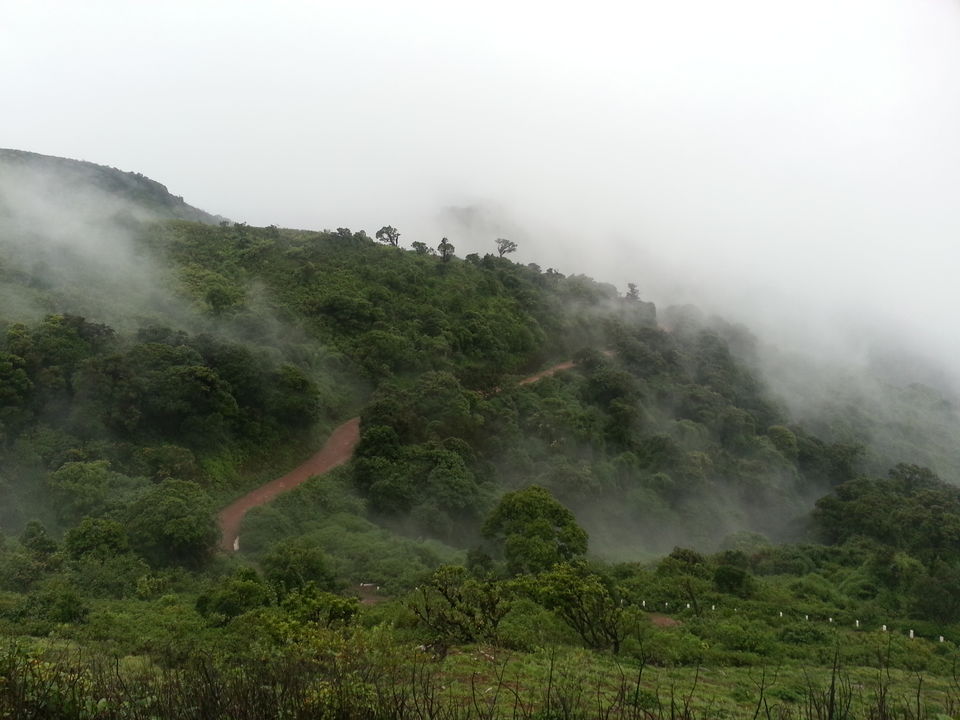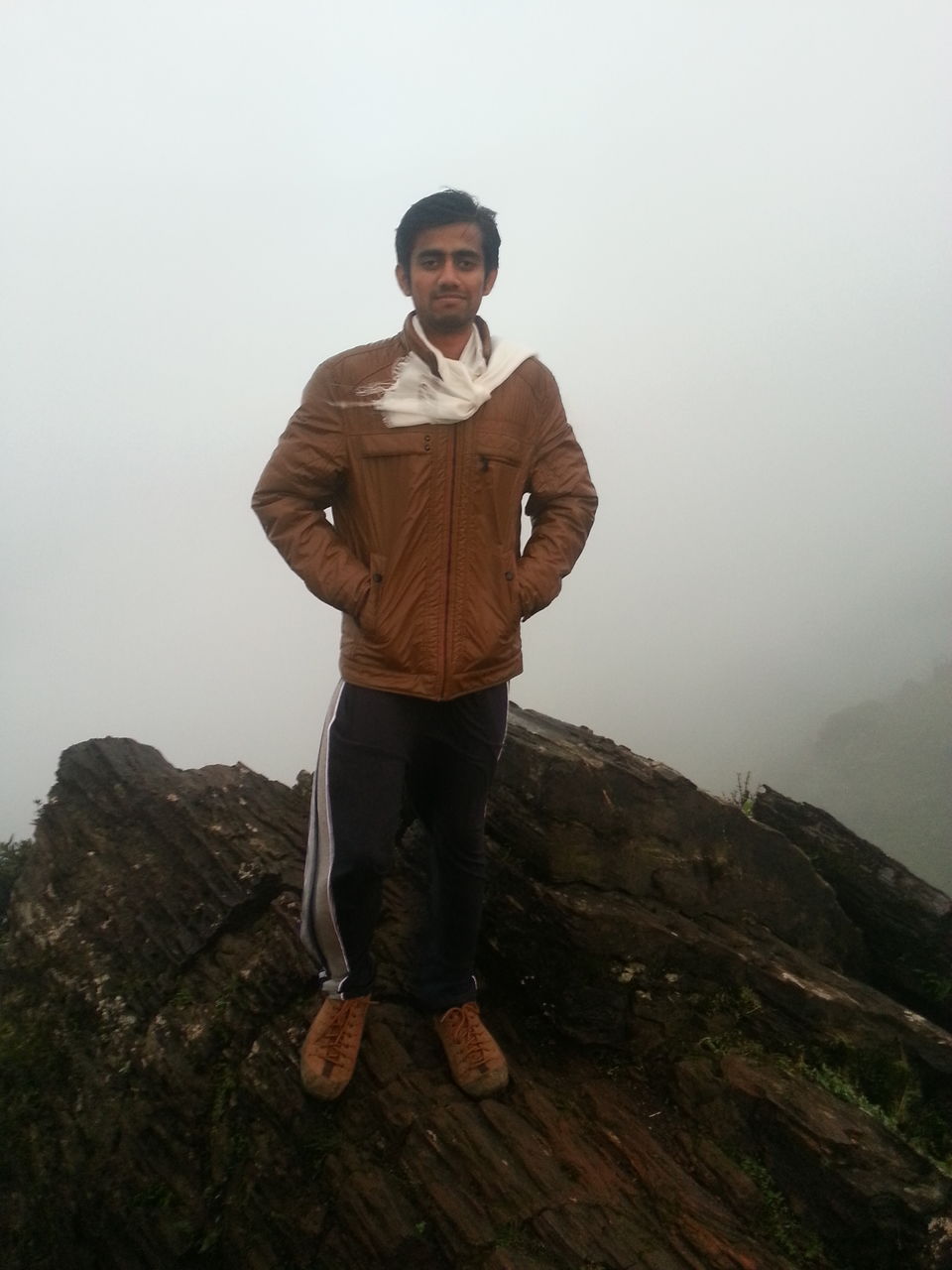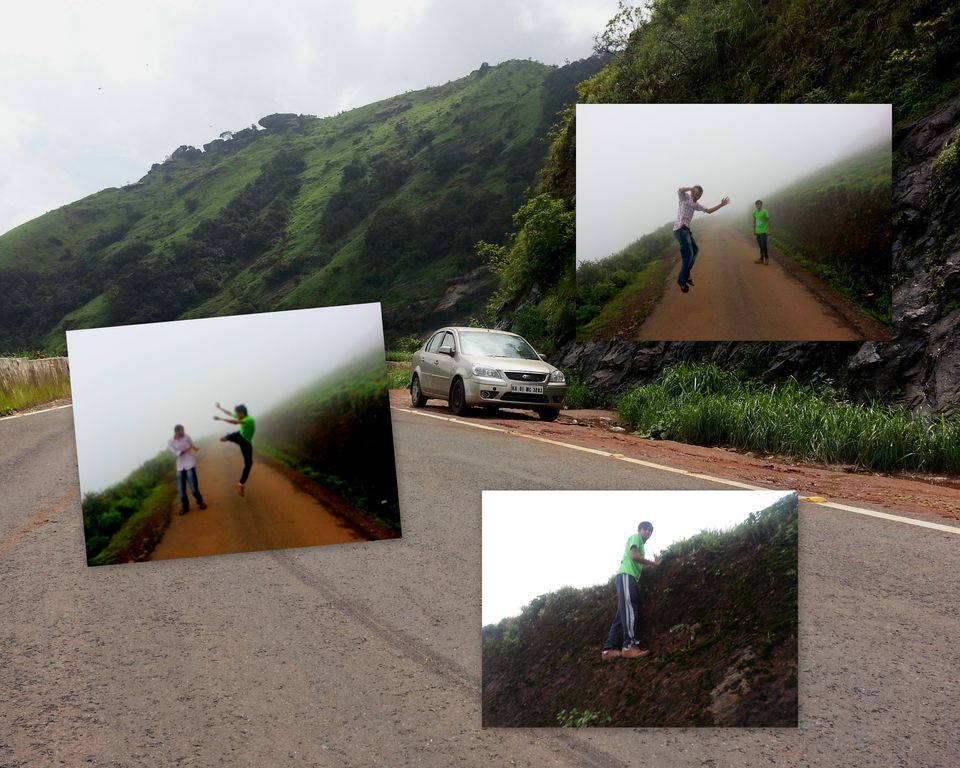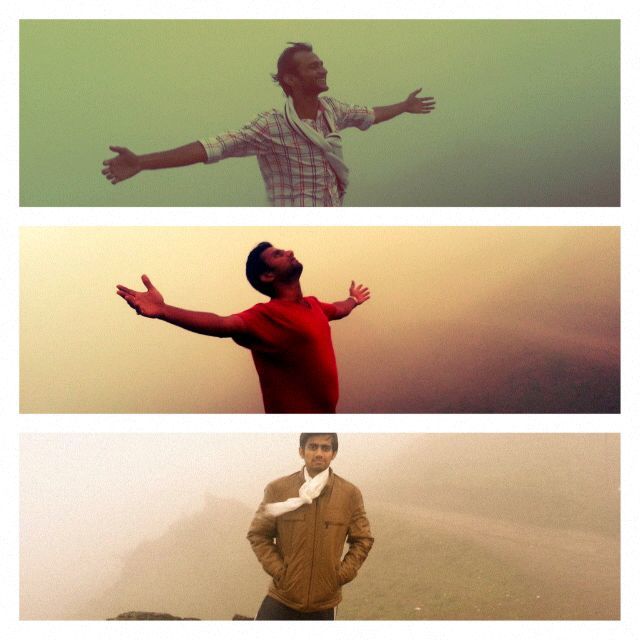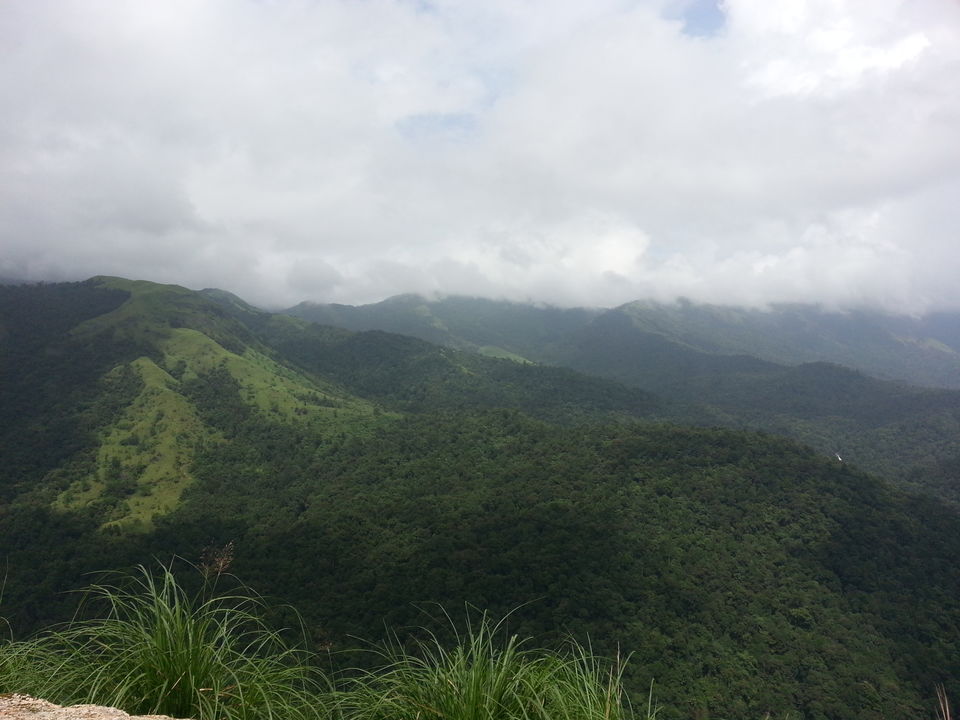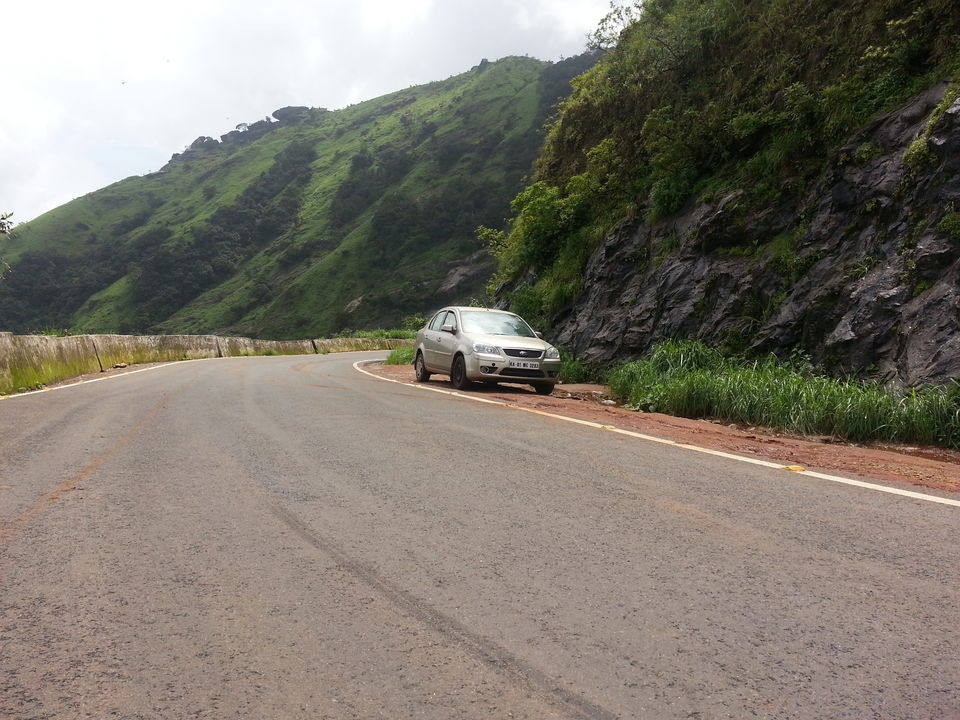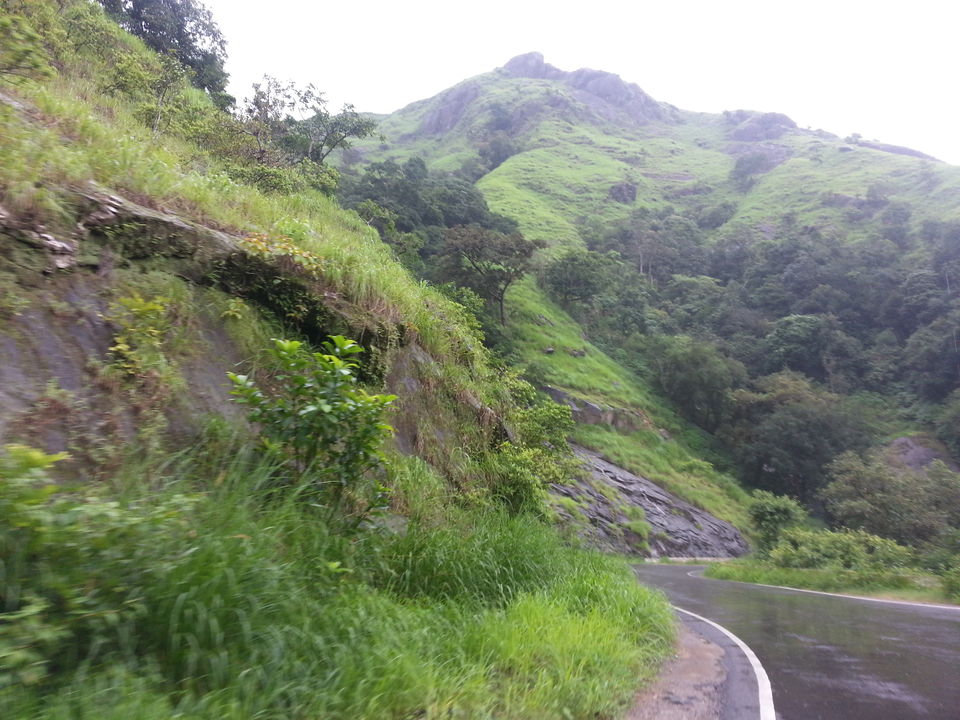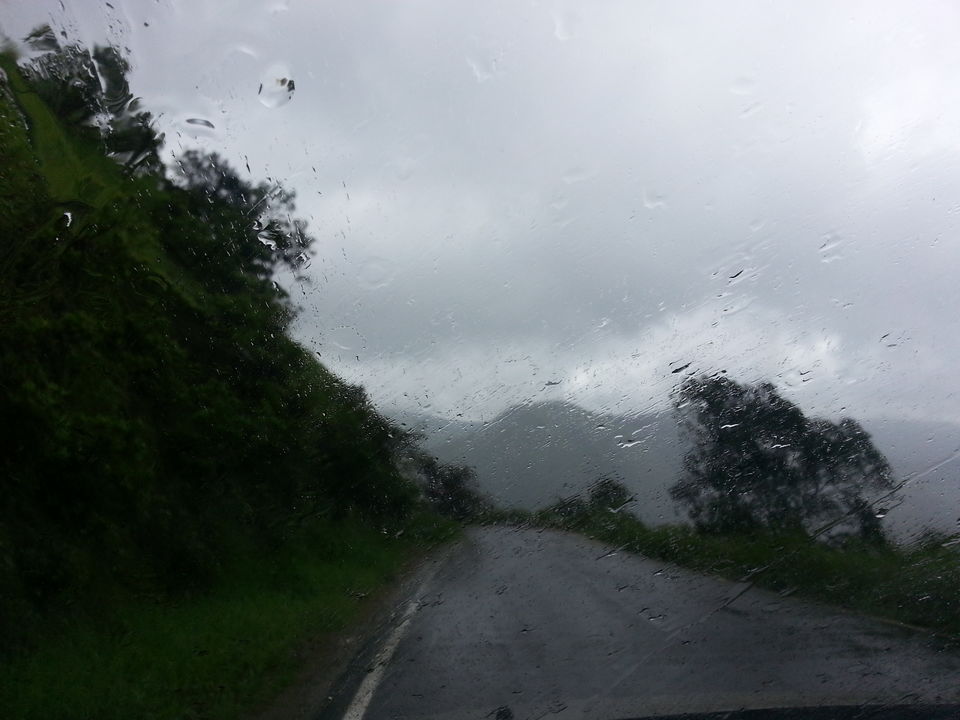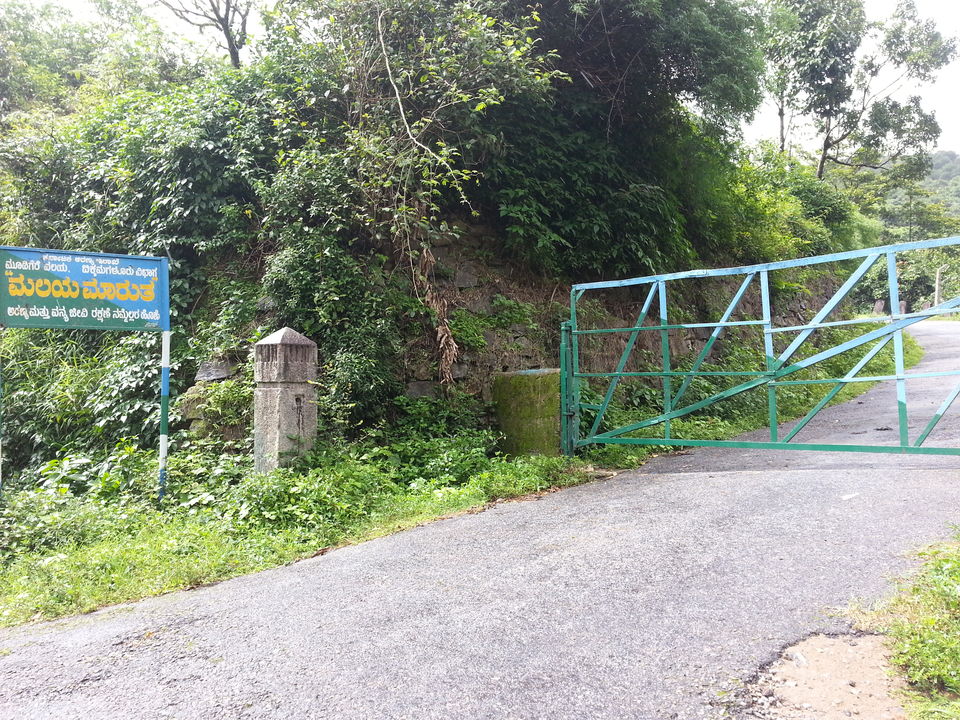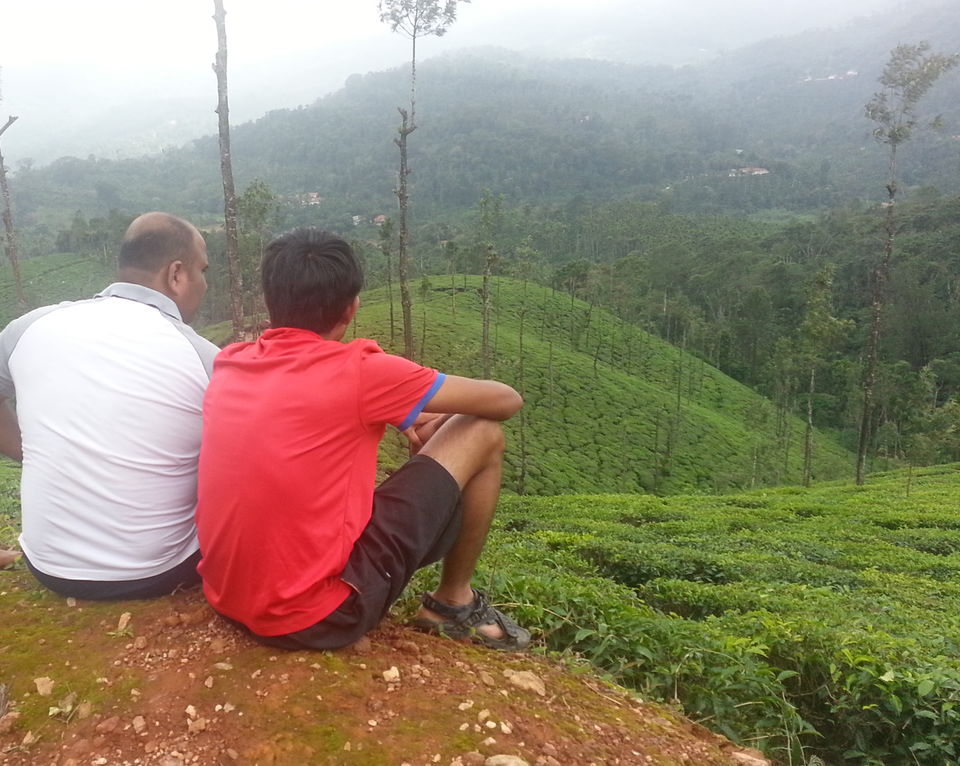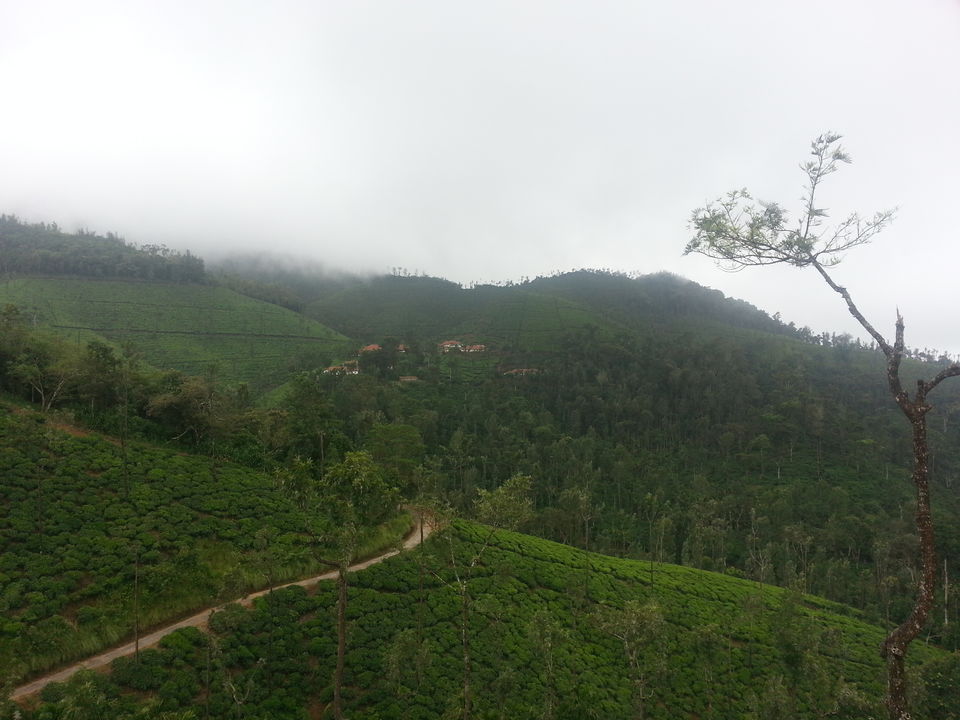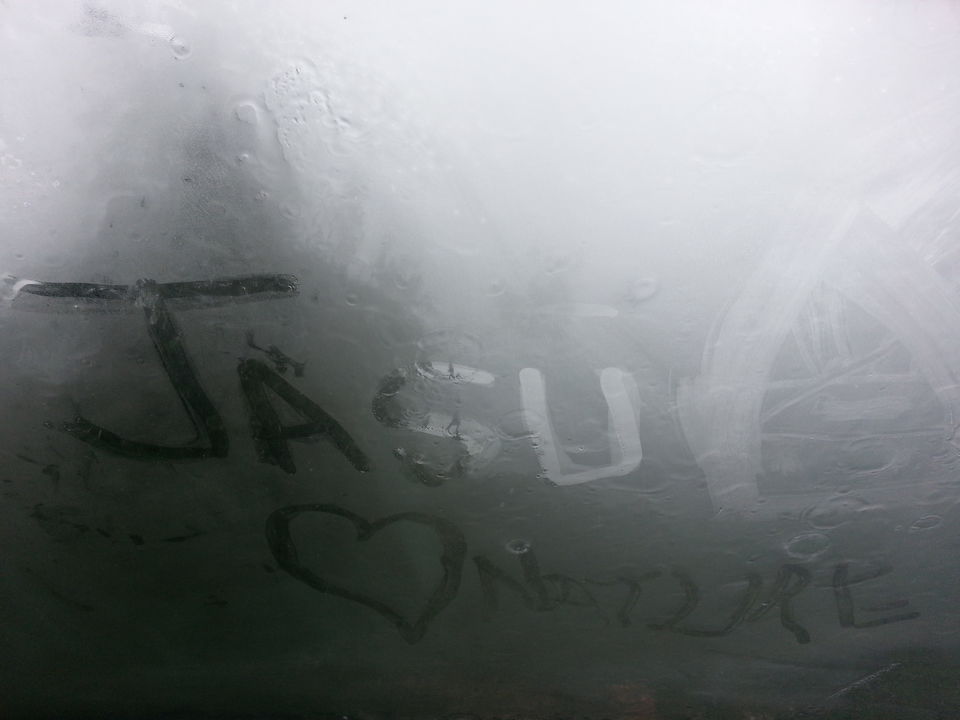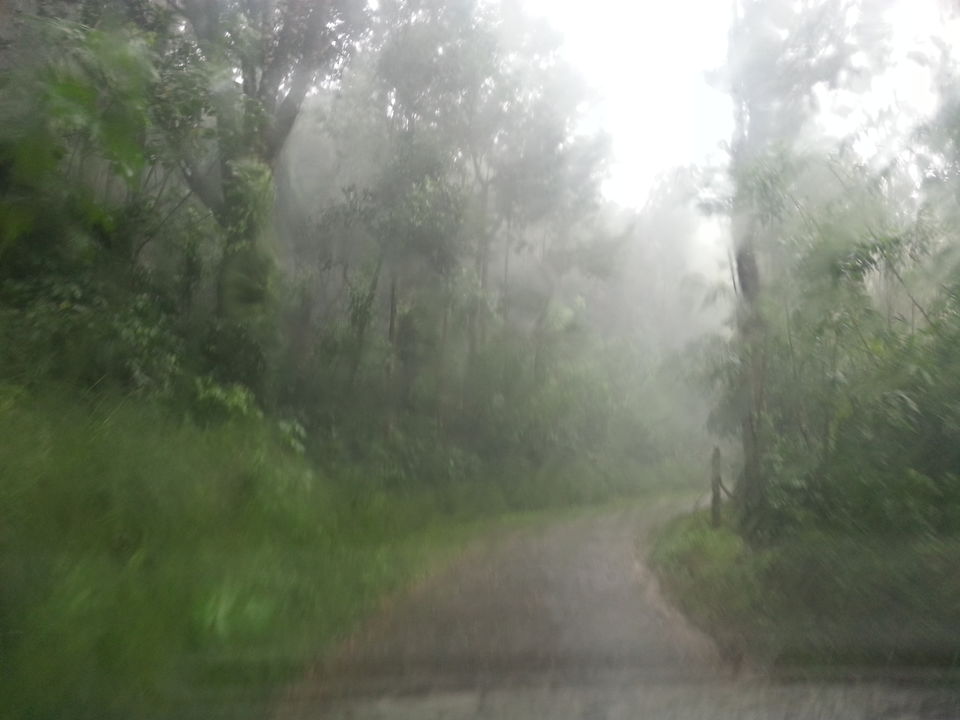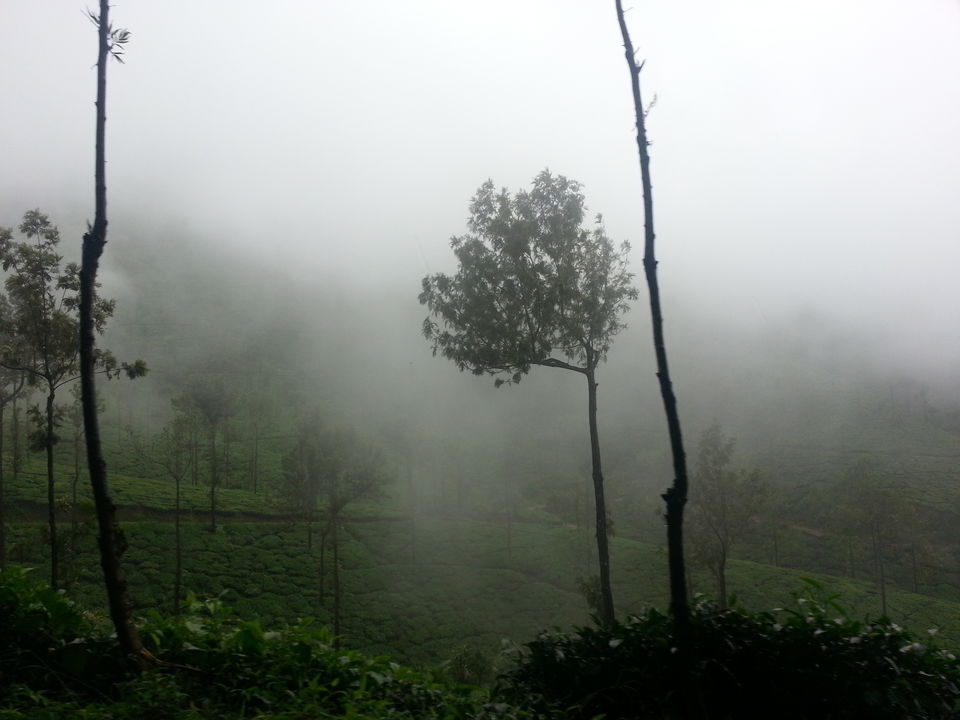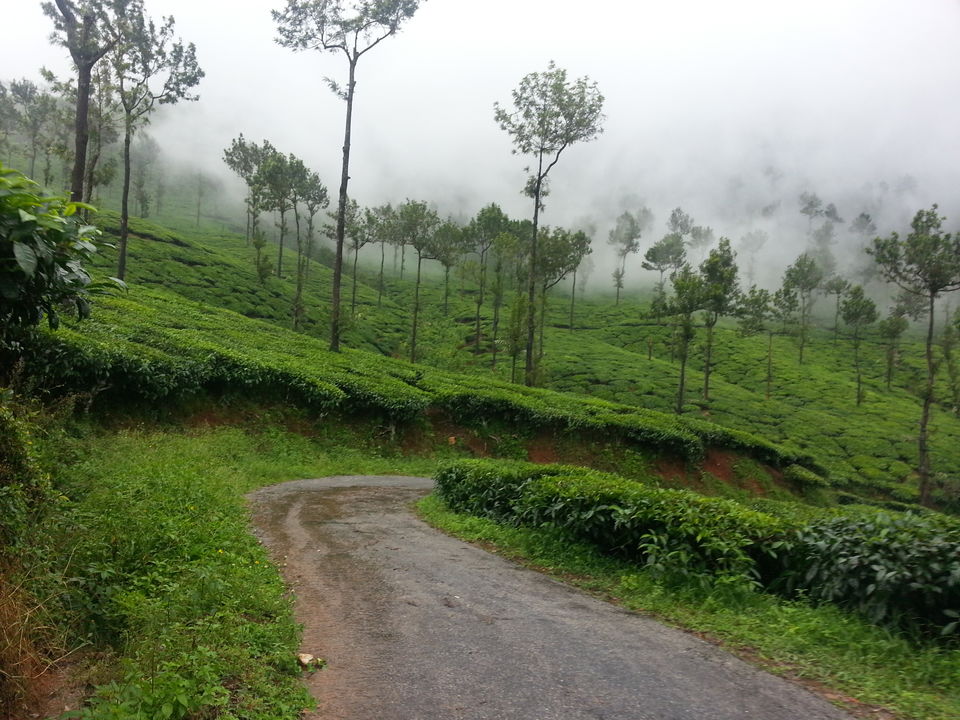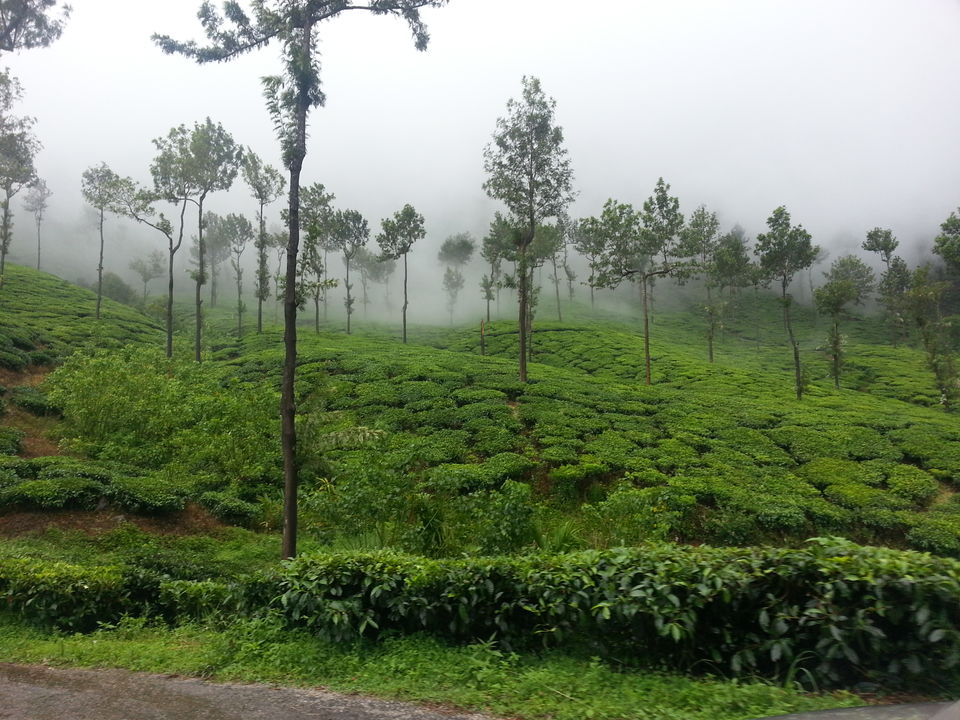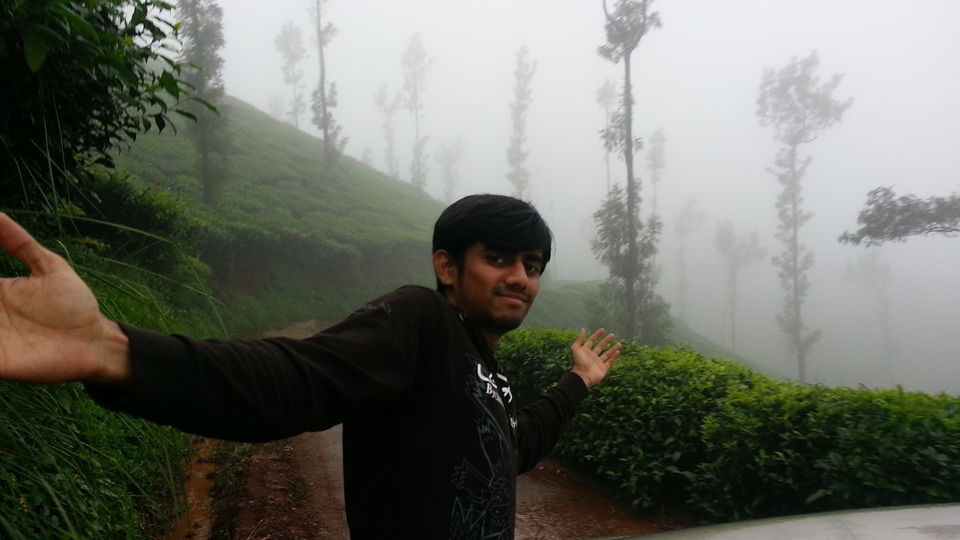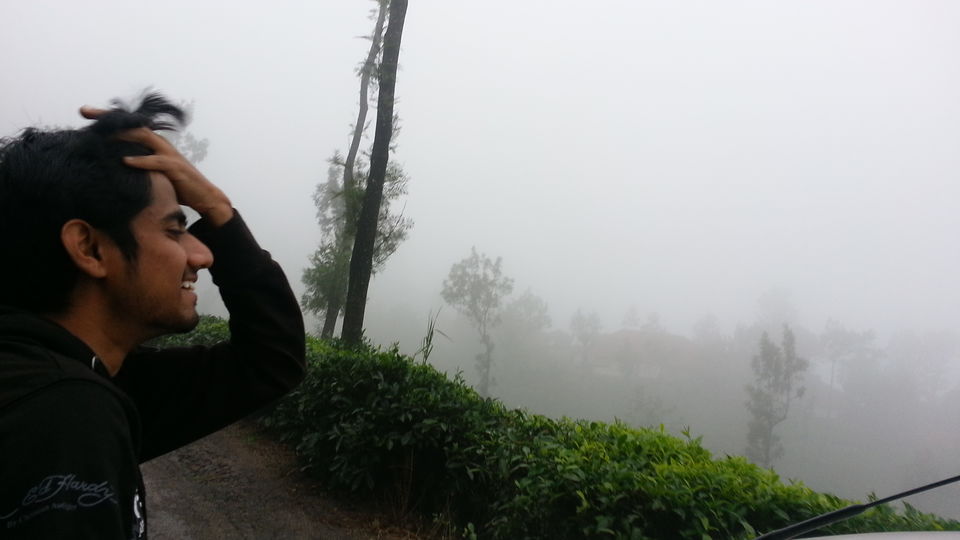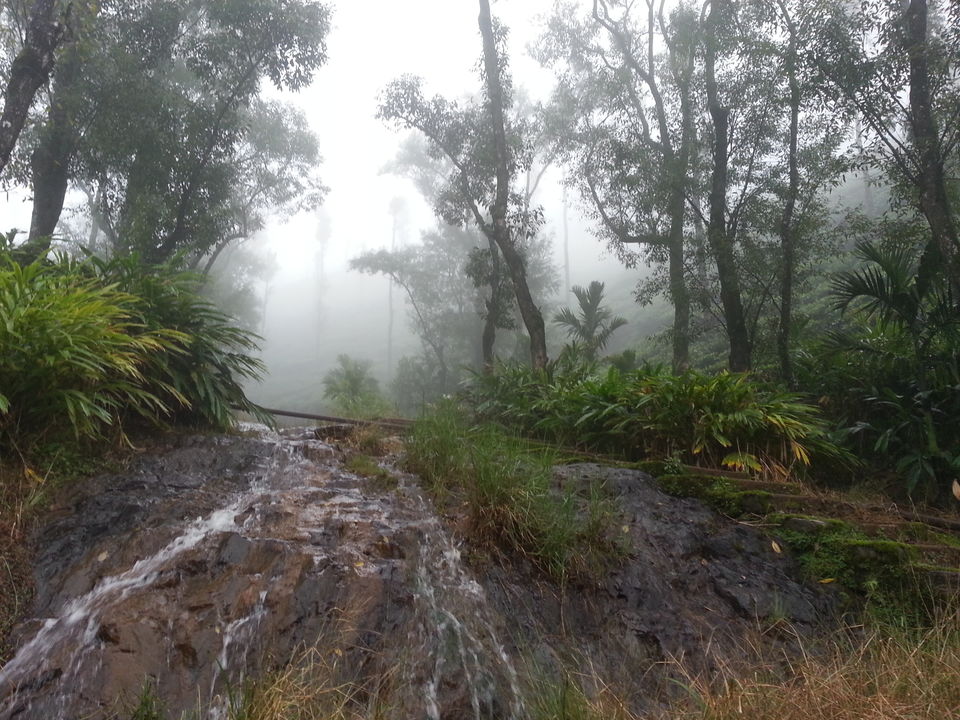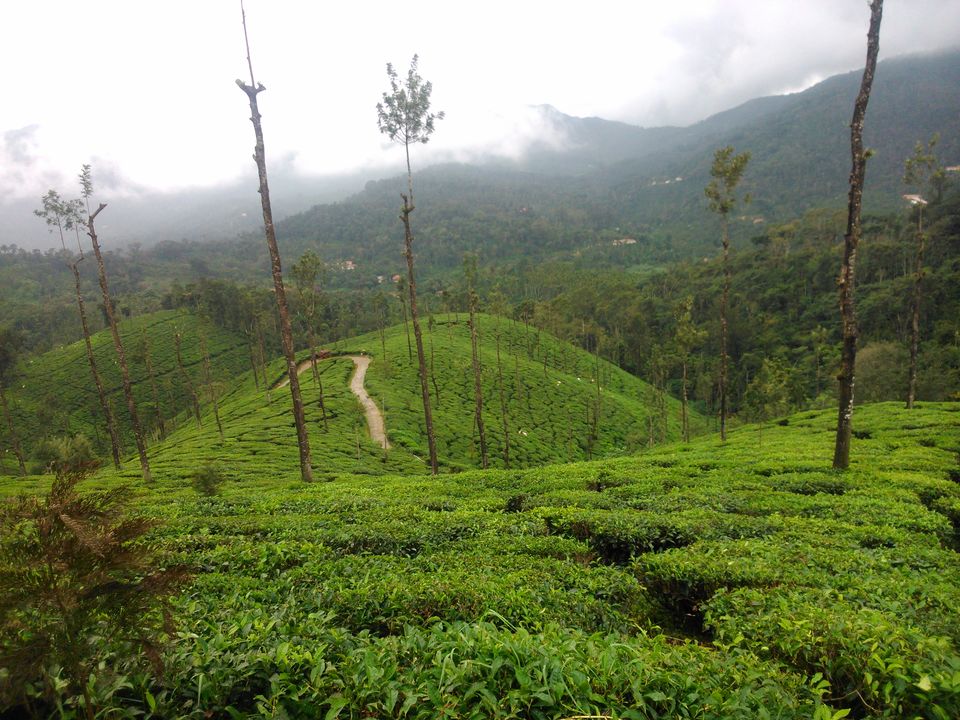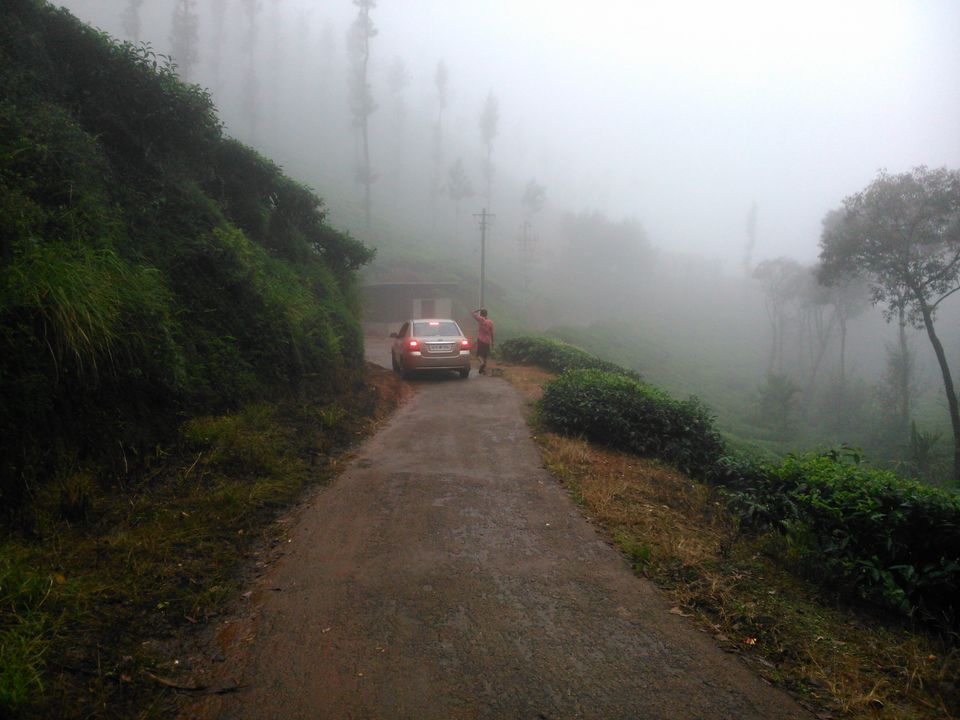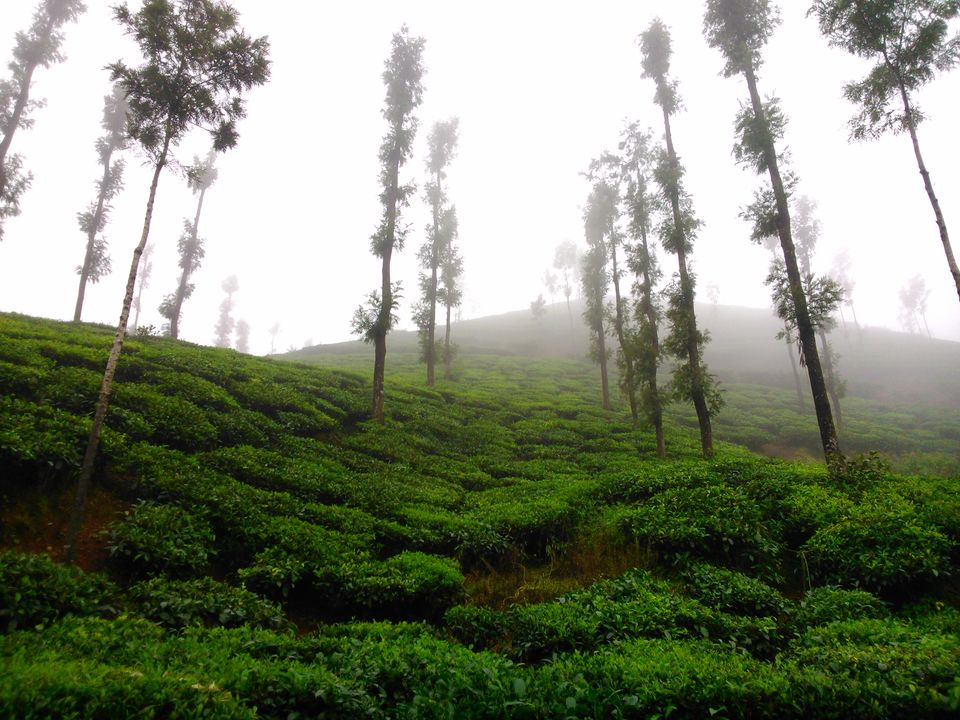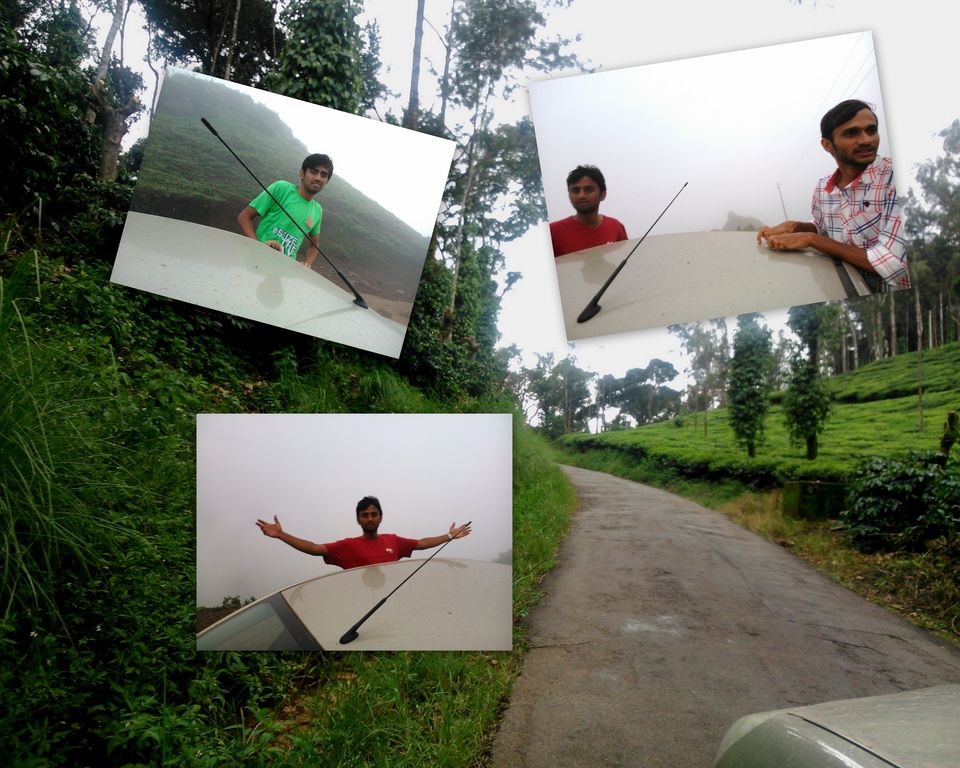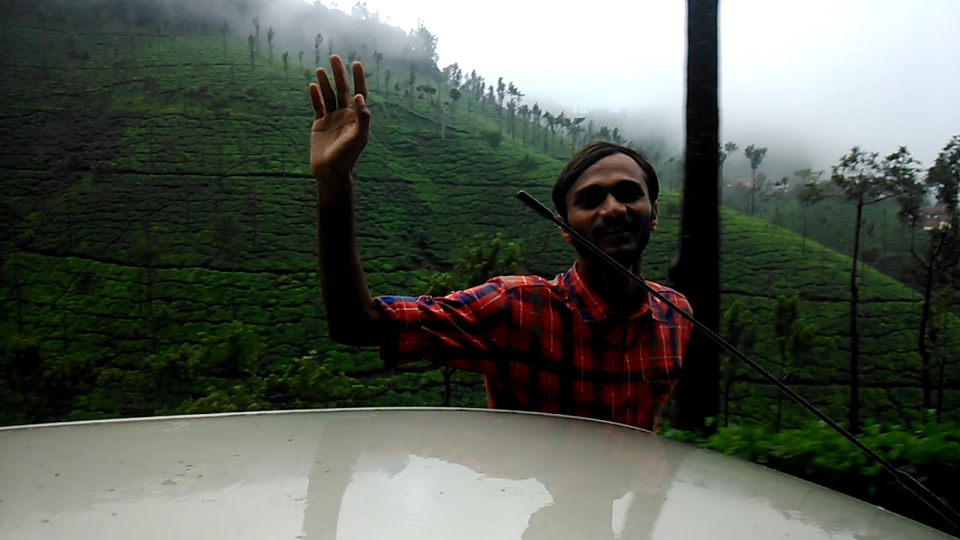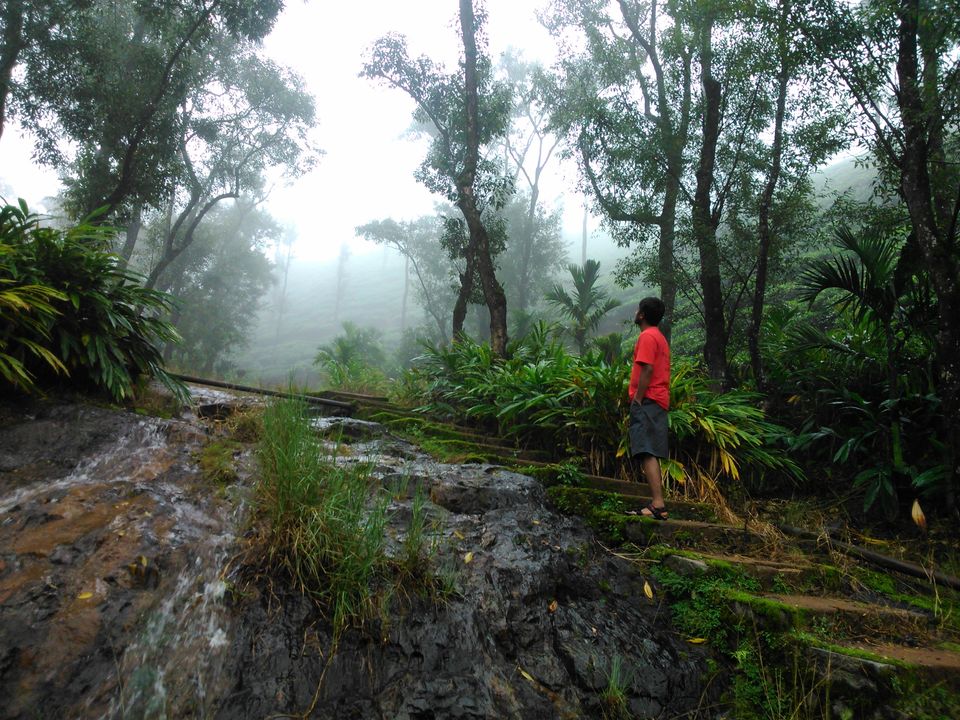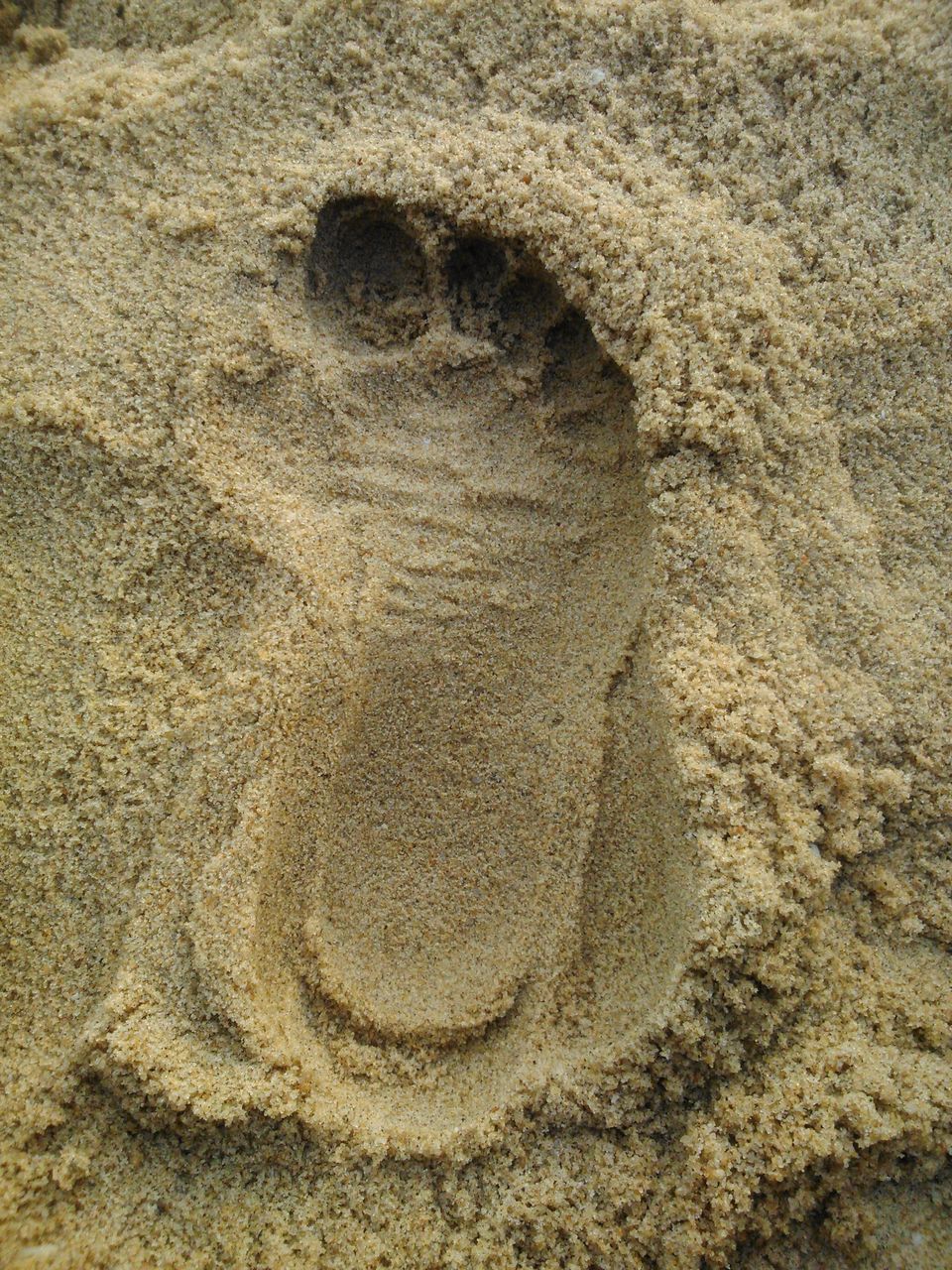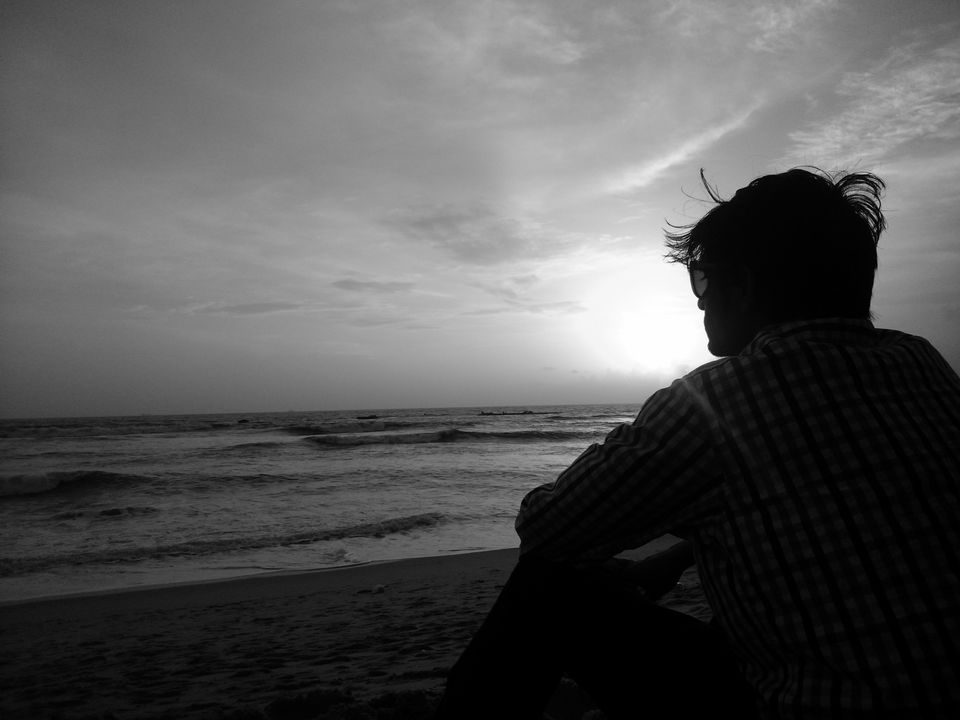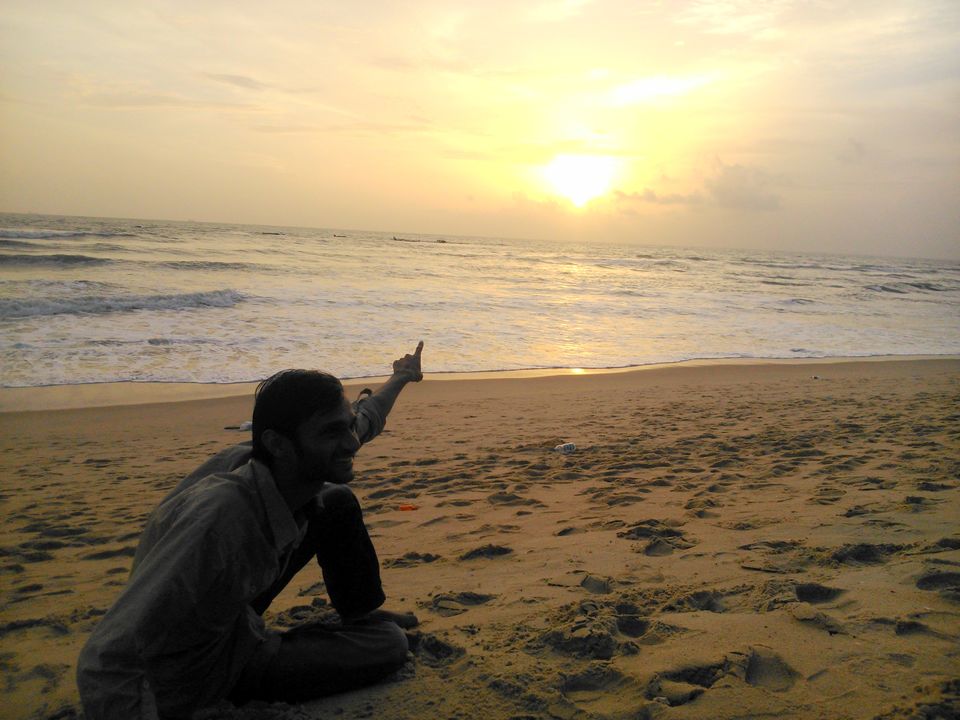 Sorry if this offends anyone, or if you think it's not appropriate. All what I write is honest and this has obviously impacted my point on adventure. An adventure I was intending to share with you guys from a long time, the good + the bad + the ugly. For it is through experiences we learn very valuable lessons and I just hope my experience helps someone think twice when going on a roadtrip.
An easy turning to take, but a turning well worth looking out for something new! The unbelievable just happened.
Here it is!!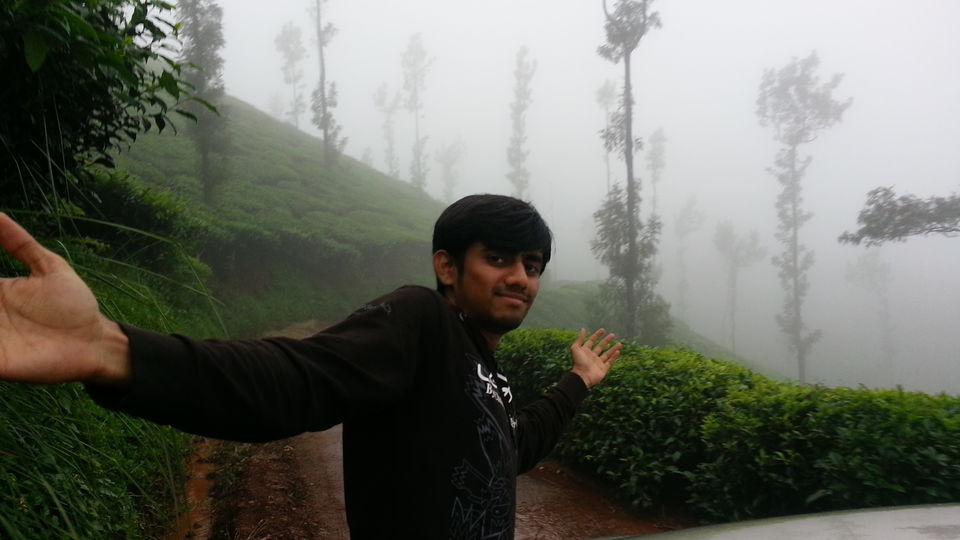 Those 12 hours, where not even a single moment did I close my eyes.
As usual, it was a normal weekend, cousin came home and instaplans come into play. Place was not decided but, to just set off from Bangalore was the plan. Headed towards Chikmagalur, as the monsoon had set, the place seemed to be exciting!
Mullayanagiri didn't disappoint us, energy was refilled just after a long drive with the stunning feel at the peak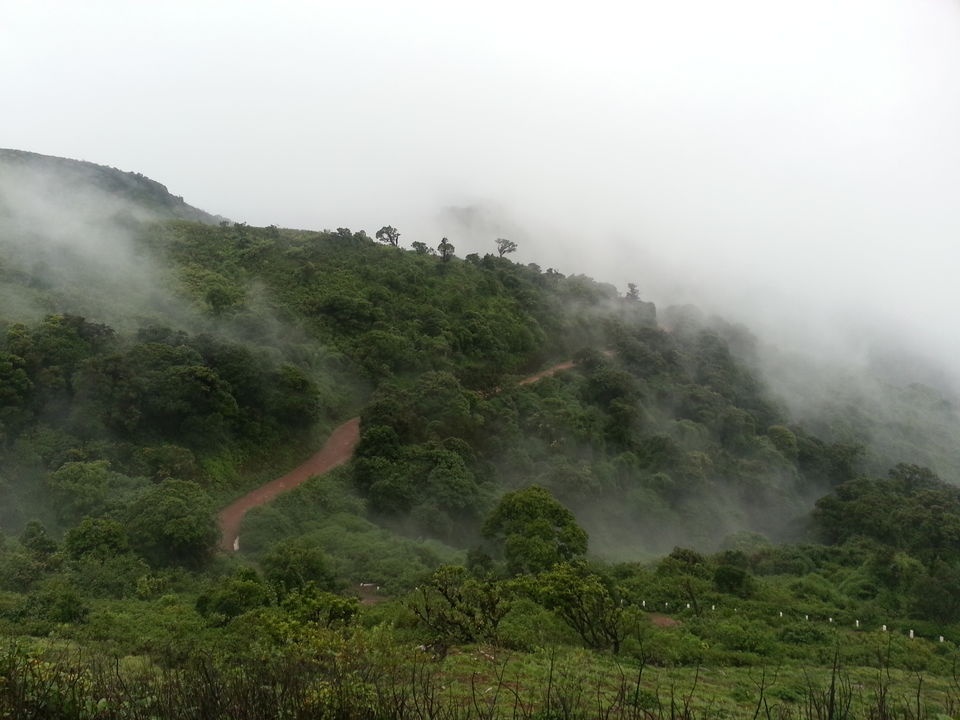 Love for Mist.... Misty scenes, with very less visibility!!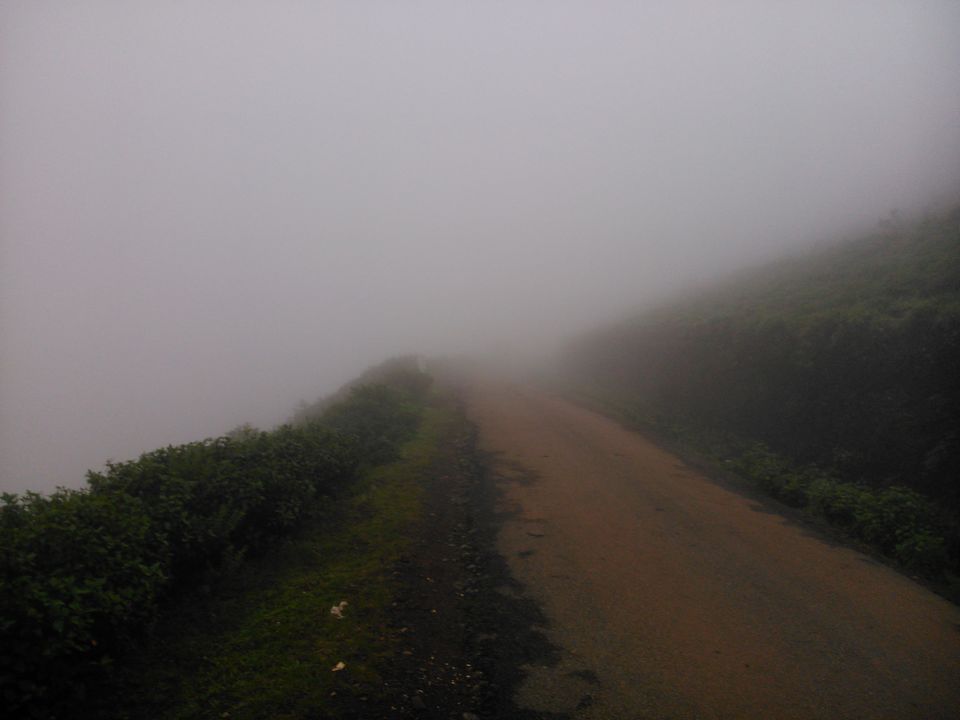 Lost!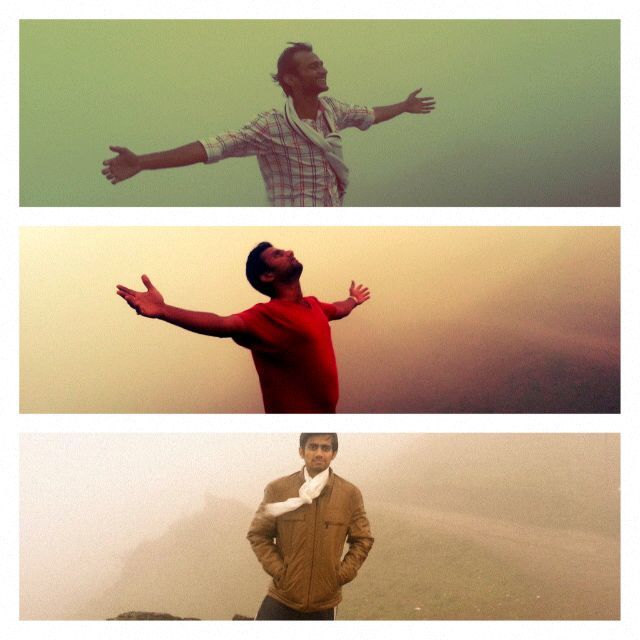 I'm a cool calm human when it comes to things in life. But when its travel time, I go crazy!!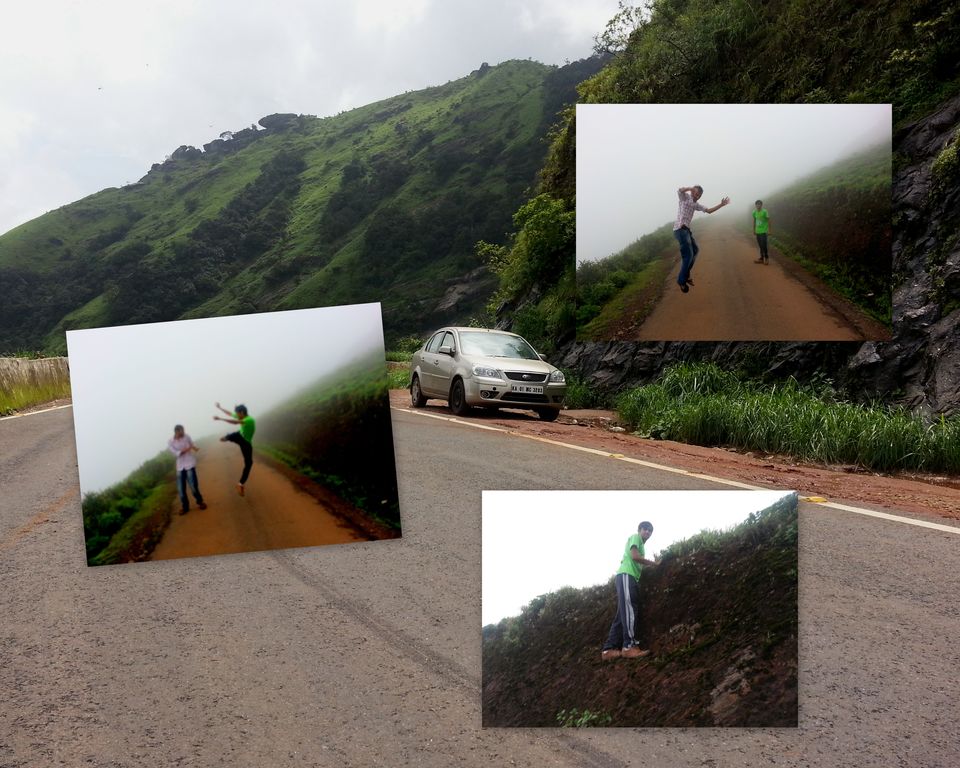 Hanging out, Literally! At 80kmph :P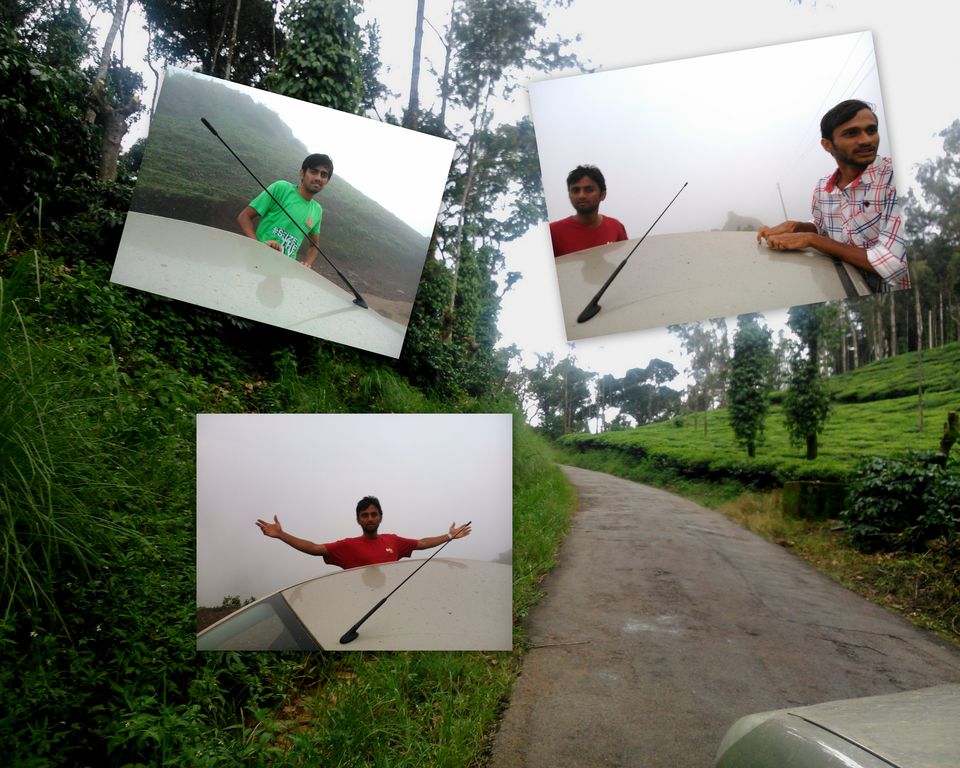 The clock timer begins from here - The 12 hours of insanity!
6:00 pm - After enjoying each n every moment of the evening, dusk approached, hence had to start our descent. As we started our journey back, we encountered a T-junction, wherein the decision had to be made regarding the place to stay. If we had taken a right turn, we would have gone towards the city, where the stay would be in some descent hotel in the busy streets. But, we thought since we've come so far and again staying in a city would mean nothing and to look for a homestay in a place far from busy life. This DUMB moment (I've used dumb you will come to know the reason by the end of the read) changed the entire journey and plans and take it from me, 4 of us who have experienced this, can never forget for a lifetime. So, all the excitement to stay in a place away from the city made us take the left turn, which headed towards Kemmangundi and eventually enter Bhadra Wildlife Reserve.
7:00 pm - We were more than sure, that it's not a big deal in getting any homestays/resorts enroute Kemmangundi, we found one by the appealing name, Kumble homestay! Yes the place was all good, somewhere in the forest, but a very ordinary stay with a namesake campfire, I mean to say not much feel in the place. Also, the tariff told by the owner was way too expensive. Hence, we decided to move ahead in search of better stays. It was pitch dark with only 4 known creatures, ourselves - My cousin driving my car, myself in the front seat as the navigator, my brother and other cousin in the backseat! We entered the forest reserve and the clock just ticked by. To our fortune, a cheetah cub just came running towards our car, then ran along with the headlight beam and then jumped away into the bushes. This pumped us all and we were overwhelmed about our decision to have taken the left turn, into the forest trail.
8:00 pm: The actual forest route itself was a narrow kaccha road with a couple of information boards here and there, regarding resorts/homestays. We saw a board named Ozone valley homestay showing take right diversion 2km for the homestay with the contact details written just below it. The homestays in this route were like, the route itself is pretty narrow, so we had to take another diversion from the actual forest road into a deeper jungle scene for around 2 kilometers in a namesake road with only rocks that were made of. As we were getting late and to find a stay for halt was very much necessary, we diverted from the actual route. I had noted down the phone number of the stay, but didn't have network, just moving around half a kilometer into the diverted stay route, couple of sticks on the network bar popped up, so we immediately stopped our car there, turning off the ignition. Once we called up to inquire regarding the availability, it was unavailable, hence I put the phone down. Since car was off, you can just imagine the perfect forest cricketing sounds, that too in a reserve forest area. Just after 15-20 seconds, it was pin drop silence in the car and then all of a sudden from somewhere behind the car, a harsh female ghost like scream was heard by all four of us and we were in a state of complete shock!! For the first time ever (I hope the last time as well) in my life to experience such a terrible voice from nowhere. There was no chance of human intervention at least for 2km, and that too in a jungle 2km stretch is something huge with such terrible trail and cricketing sounds, if anyone can say that, it can be someone from the homestay who could've screamed just to scare us can't be a possibility. Also, one more point to note is the voice was heard from behind, I mean from the actual jungle trail, and for just one person to experience it and all four to experience it, there's a lot a difference. With the greatest of difficulty, we took a reverse with the tires rolling on some rocks. With a sense of something unbelievable happening around us, we returned to the actual forest trail moving ahead anxiously in search of stays.
8:45 pm - After experiencing such a ghoulish incident, it was high time for us to get a stay. Proceeding further for around half an hour, we found a government guest house just before Tarikere, we checked for availability and to our fortune, the rooms were available. Once we went to the person in-charge to request the stay, he wasn't ready to allow us there, as he insisted that without prior booking, no rooms can be given as it as order from the higher officers. We were totally pissed off by this, as there were 2 rooms available out of the 4. With great despair we moved ahead reaching Lakkavalli, a small village with just one hotel and a couple of lodges. It was 15 past 9, all of us were damn hungry. We checked whether food of our choice was available and yes it was. After doing a brief discussion on who wants to eat what, we then decided lets have food in a much better place as it didn't please us at all. There were rooms available at the lodge and were quoted less than reasonable price for the stay, but we turned down the offer with great arrogance as staying in a lodge was never in our consideration, also would never be in case of traveling elsewhere.
9:30 pm - We hit the Shimoga highway route thinking that there would be good Dhabas in the by-pass. But to our incredulity, not even a single one we came across.
11:00 pm - Looking here and there, left and right of the highway we finally reached Shimoga. Oh My God, What the hell is going on!! Just at the entry of the city, we saw a resort n hotel and were happy to see that. As we inquired, we were told that only food is available and they're reconstructing the resort. Hearing this, we told him that since we were getting late, we'll just check for stays in the city and get back to have food. But to be frank, we were looking to have food at a better place. Yes, I agree that's too much to ask for, at odd times and after so many chances of availability, but that's the way we are. Look for the best, value for money, no compromise on quality as well.
11:15 pm - We reached the heart of the city and were disappointed to see all hotels closed, by the time we googled and looked for the best hotels in Shimoga. We checked for availability at Royal Orchid, but that sounded out of budget. Then we were told by one of my friend who is a native of this place that Jewel Rock is good to go.
11:40 pm - By the time we reached the hotel using navigation as we were not familiar with the route. midnight approached. We were out of the world reaching the hotel and jumped off the car and rushed into the restaurant area. We called the waiter to give our order and were bewildered to hear "I am extremely sorry sir, the kitchen closes at 11.30pm". We pleaded like hell, eventually had to return with nothing. No food, no stay as well. Searching almost every road in the city we returned to the hotel that we came across at the entry point of the city all our heads down.
12:00 am - We were greeted by a sarcastic smile from the owner who told "I told you right sir, no food will be available at this time in the city. Please come and have some food and then look for a stay". We looked at each others faces and they told the story. Without any more hesitation, we ordered food which actually met our expectations as well.
1:00 am - After having a sumptuous meal, we had a small meeting of the next route to take as we were still not having a stay. No one had the courage to take the route back towards Chikmagalur as that devilish scream was still repeating in our minds. There were two main diversions, one headed towards Honnavar, NH-206 and the other towards Thirthahalli. We decided to take the second option as it sounded much better as there would be greater chances of getting a homestay.
1:10 am - It was a 60km stretch with a good road and lot of sharp curves. Just at the start of the journey, a Mahindra poultry jeep over took us and stopped in the city outskirts. My cousin had driven all day and was feeling sleepy, so I took over. Since, there were a lot a curves and it was odd hours, and yes I had navigated along the whole day, I too was pretty tired, so was driving at 50-60kmph. After around 10km, my cousin took over again, as he told it would get even late if we are slow, lets move a bit faster.
1:30 am - After a 15km drive in the stretch, a left curve came, to the right side of the road, both of us seated at the front saw a weird male and female idols. We actually stopped the car there thinking what they were, observing keenly we came across all stuffs around that is used for black magic around those idols. We didn't even step out of the car, as I realized that anything could happen, its better to move ahead the quickest. At this point of time, my mind was bombarded by all these out of the blue moments. So, fear kept getting the better of me, as I was seeing the road lit by the high beam of the car and nothing else.
Around 2 am - Again after another 15km, I heard my cousin saying "If I see this again, I will die". Somewhere in the past I was once told by my friend that Thirthahalli-Agumbe stretch is a naxal prone area. So this fear was creeping in as well. So, when I heard those words from him, in great shock I looked towards the tree which was swaying, I thought we have been attacked by naxals who jumped off from the tree, I just thought it was the end of us. *******************
But, it was just because of the wind, which I realized when I controlled my mind after a few seconds. But then, those same 2 idols with some not so good to see things around, all what is necessary for black magic was there. They were actually around 5 feet tall. My cousin was like, lets see what the hell is this, I think this is bothering us too much. I sensed that this seemed to be a stratagem to subterfuge us and didn't allow anyone to get off the car.
No sleep, nothing at this point of time, everything gone with all these interventions. We drove as fast as possible and finally reached Thirthahalli. To add to the misery, not even a single vehicle passed to or fro in the entire Shimoga-Thirthahalli route, this was a shocker fact that we came to know later that people do not prefer to do a night journey in this route. Oh My God, we thought we guys got another life, over joyed.
2:15 am - We then decided to descent the Agumbe ghat as that was the next nearest place, and we didn't even search for stays near Thirthahalli. Yes, it wasn't a hard thing to drive down the ghats and we reached Agumbe around 3am.
3:00 am - The Agumbe stretch was known to us as we had visited the place a couple of years back, falling to enter a naxal prone area just by a whisker. We were well aware of this fact and proceeded with great caution. 
Just beside the main road about a 50 meters, there was a government Inspection Bungalow(IB). We stopped there for 10 minutes(in the middle of the road) and discussed whether we should check for availability as light was on. Soon we diverted into the IB and stopped our car in front of the main entrance door. The tube-light which was all okay started flickering all of a sudden. This looked strange for us, the surrounding was dense forest kinda scene. We blew the car horn for 5 minutes and no one came. To check if someone is there as it was odd hours, as they would be in deep sleep, we just drove the car round the IB. The scene was furious and to add to the misery at the point of exit, I was the navigator and I saw 3 ridden huts and a fresh garland hung on of the broken windows. I was dumbstruck, once we again hit the main road and stopped there, the tube-light became alright with continuous light. What the hell is going on!!!! :( With all such peculiar unanticipated horror incidents, we proceeded in deep thought of whats actually going on.
3:30 am - We found a homestay after about 10km, when we inquired he was so arrogant that per head it will cost 3000/- along with morning breakfast. The beds are all on top, you guys must yourselves to arrange them. I'll go to sleep. We were pissed off hearing this and hit the road again. With an empty road, tiring eyes, countless thoughts to be frank only negative ones, we continued our journey towards the next big city was Udupi.
4:15 am - By the time we reached Udupi, cat ran across the road just in front of the car at least 10 times, definitely more than that as we could not keep the count. We had nothing more to think. Once reaching Udupi, we saw a temple there and decided to get down and go there as to feel a bit positive with our vibes because of such horrific incidents in the last few hours. The dogs came running from nowhere, around 8-10 of them barking like hell not allowing us to get down the car. With the fear of getting attacked by them, we started again and gave another stop after a while.
4:30 am - My cousin told me that he knew a beach front stay in Mangalore, that's the only option left, I'll try my hardest to drive, and you try your hardest to stay awake and navigate.
5:00 am - Believe it or not the Udupi-Mangalore stretch is somewhere less than 60km and we stopped nearly 10-12 times as we were that much strained and tired. My other cousin and my brother were in deep sleep after Udupi.
5:30 am - Trying to google the place name and the directions to it along with the phone number details, we did not get the details to make a call.
5:55 am - We reached the stay, Red Rock Resort near NITK Suratkal and checked for availability. Oh yes!! :) There was something to cheer about finally, stay was available.
6:00 am - Finally at 6 in the morning we found a wonderful stay and checked in.
Well, plan was for Chikmagalur, pass through Kemmangundi, then Shimoga, then Thirthahalli, then Agumbe, then Udupi, finally we end up staying in Mangalore
This was the journey, headed to stay in Chikmagalur, landing finally in Manglur - The Chik(Manglur) thriller for you! (Chik means small in regional langauge, Kannada. Manglur is the name of the place. So a small Manglur thriller for the caption. The cascading set of strangest events possible made it a thriller night)
The Mangalore experience was awesome. To beat the heat, we went to Bangalore Days Malayalam movie ( I know this is everyone's favorite movie! ) and how can one miss Pabba's Ice-creams when he is in Mangalore.
As time passed, we visited Tannirbavi beach in evening watching the sun go down.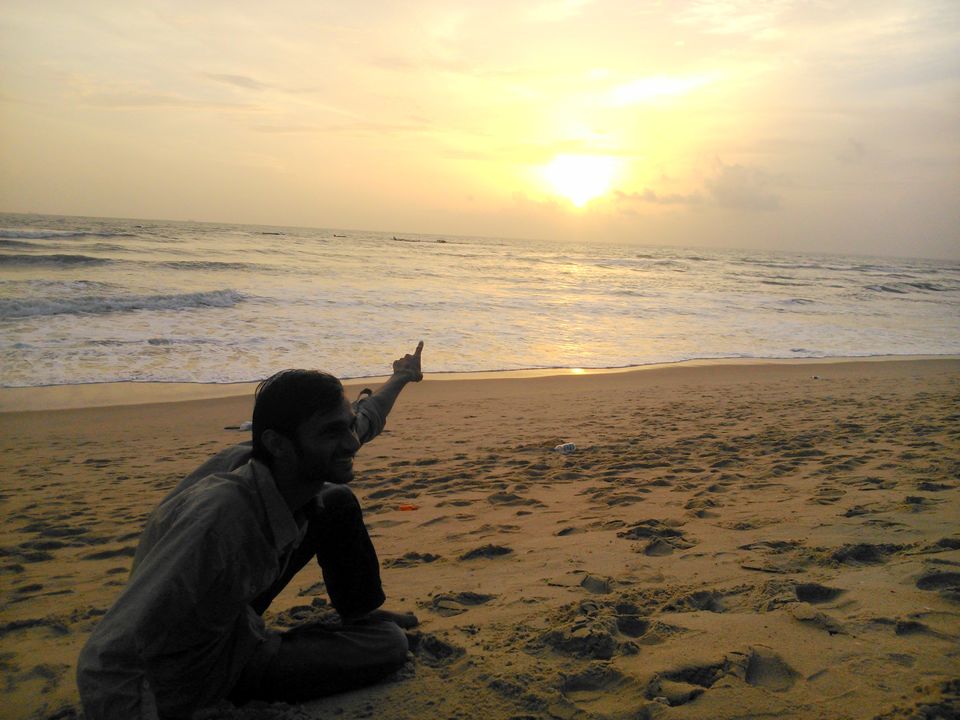 Lazing around the city, we planned to have some very good dinner and headed to Ocean Pearl where the Buffet start time itself is 10.30 pm. After having a great multi-cuisine meal, we got back to the stay.
My Footprint at Tannirbavi Beach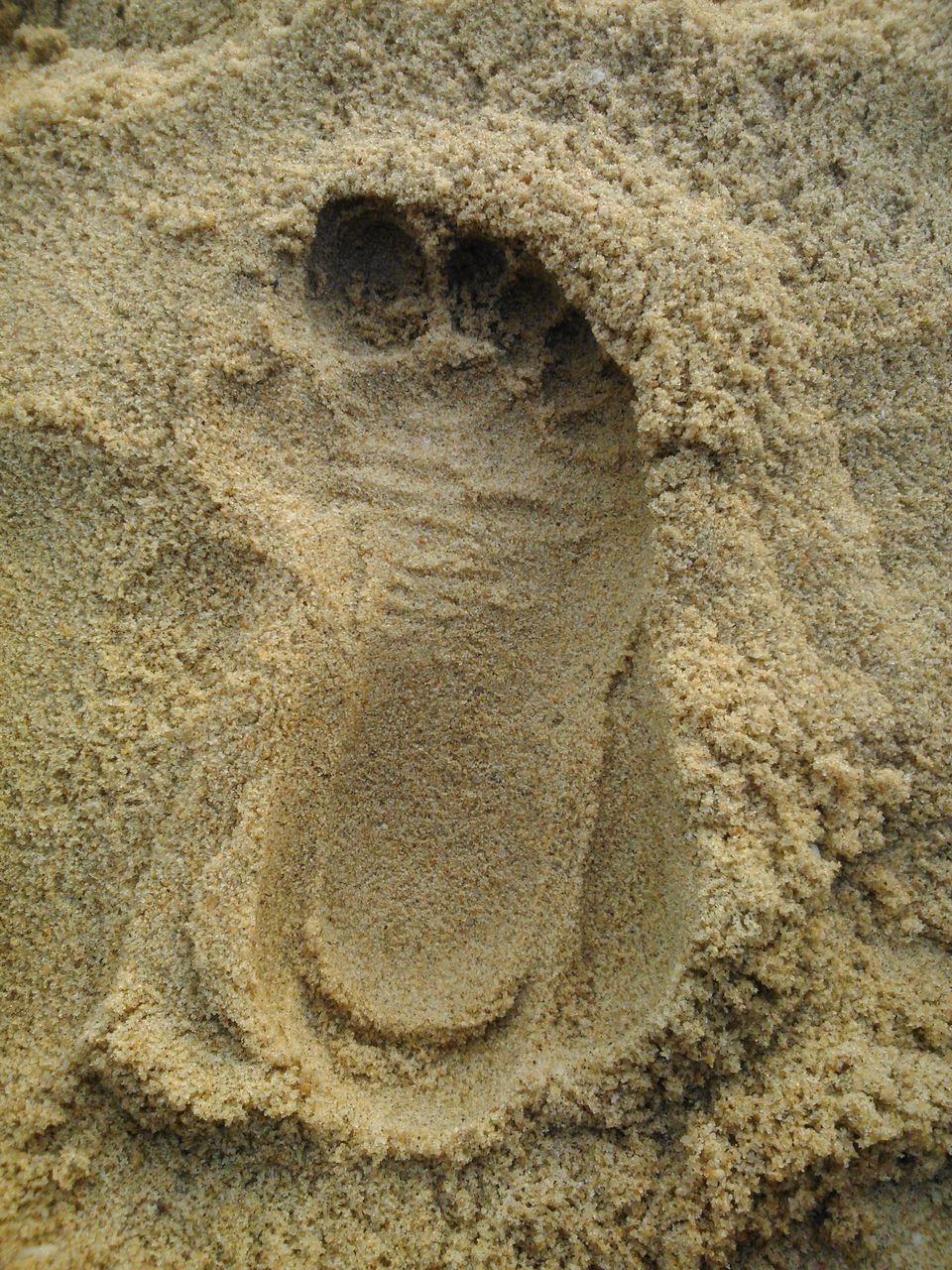 Some serious thinking going on! Lots of thoughts as well!!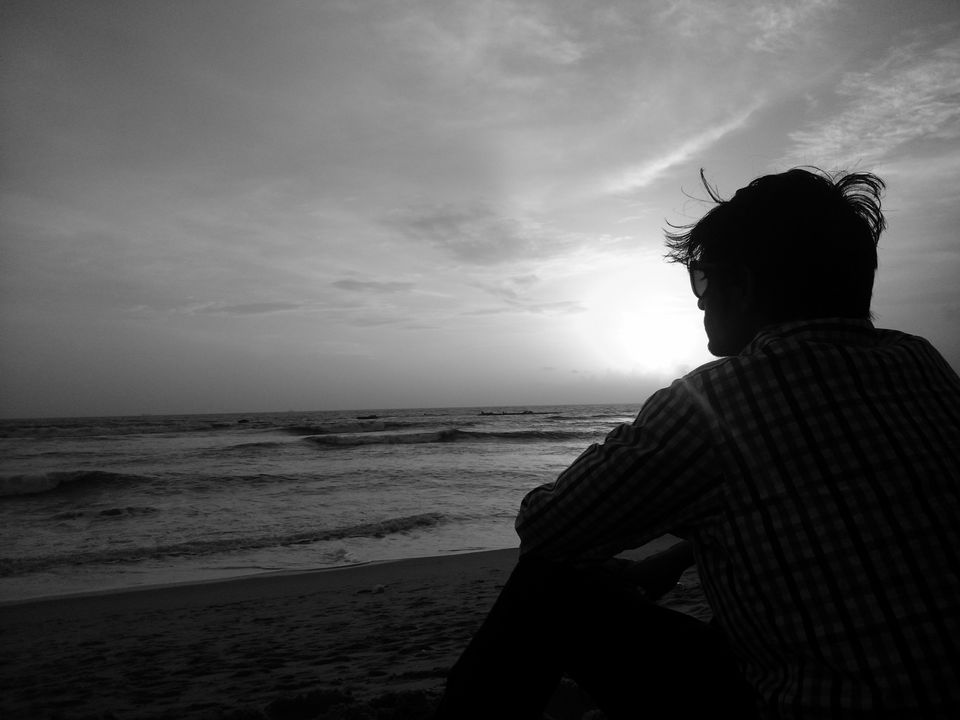 Next day morning it was raining heavily and was a Monday. I had to inform home that I wont be attending office today and do the same to my lead as well, saying that I'm on a sick leave :P
We planned to return to Bangalore via Charmadi ghat covering Kelagoor Tea estates as well.
Panorama Charmadi Ghat!

Stop and Go @ Charmadi Ghat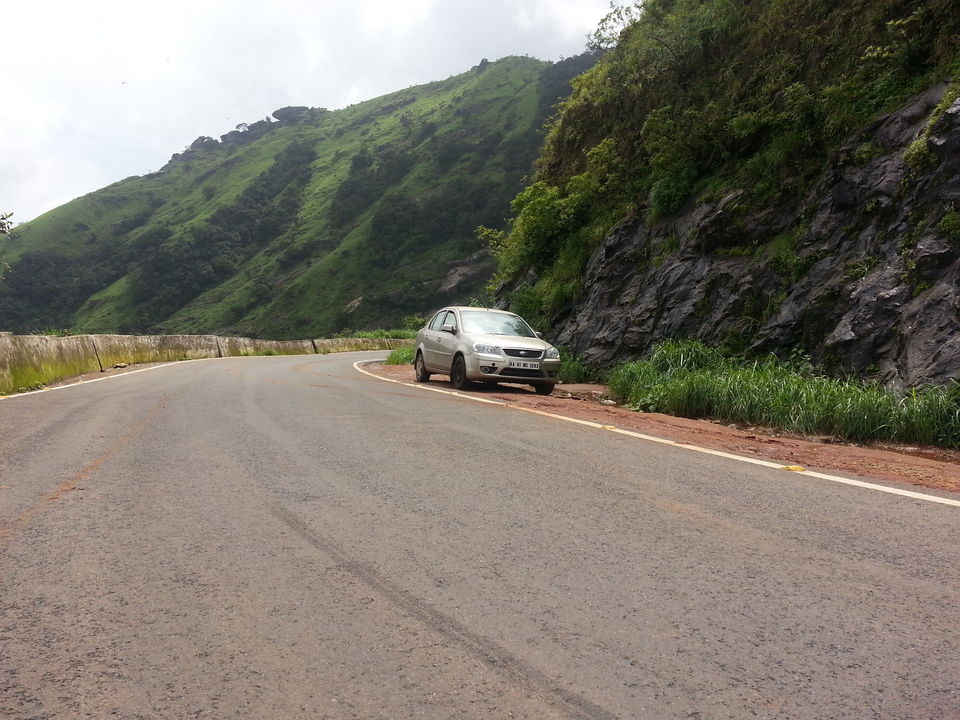 Trying to take photos from different angles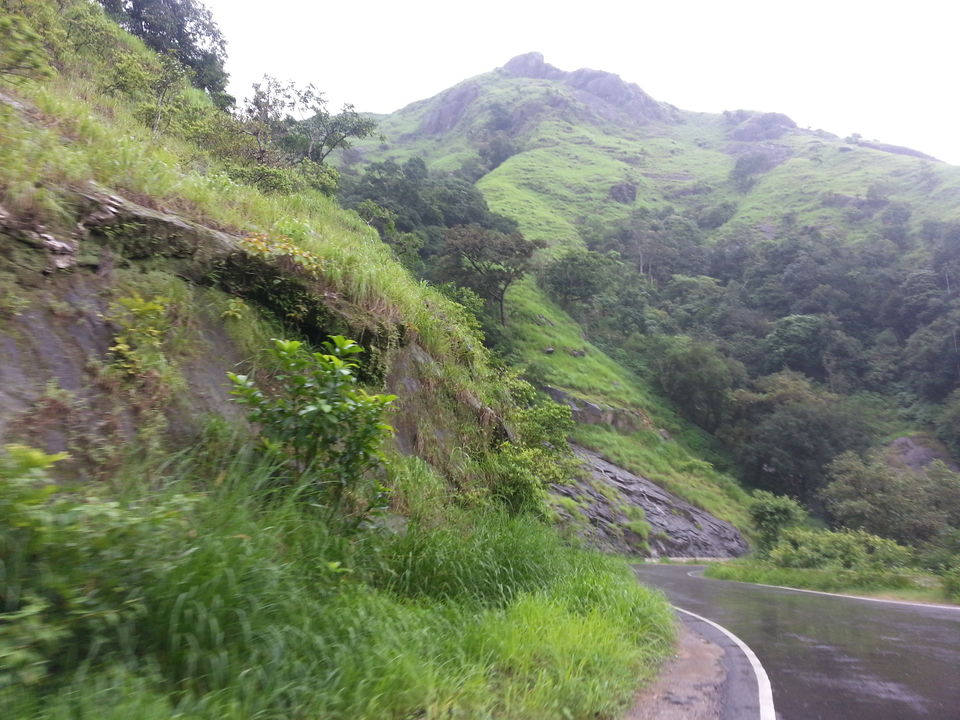 No thunder, No Lightning! Rain and only rain I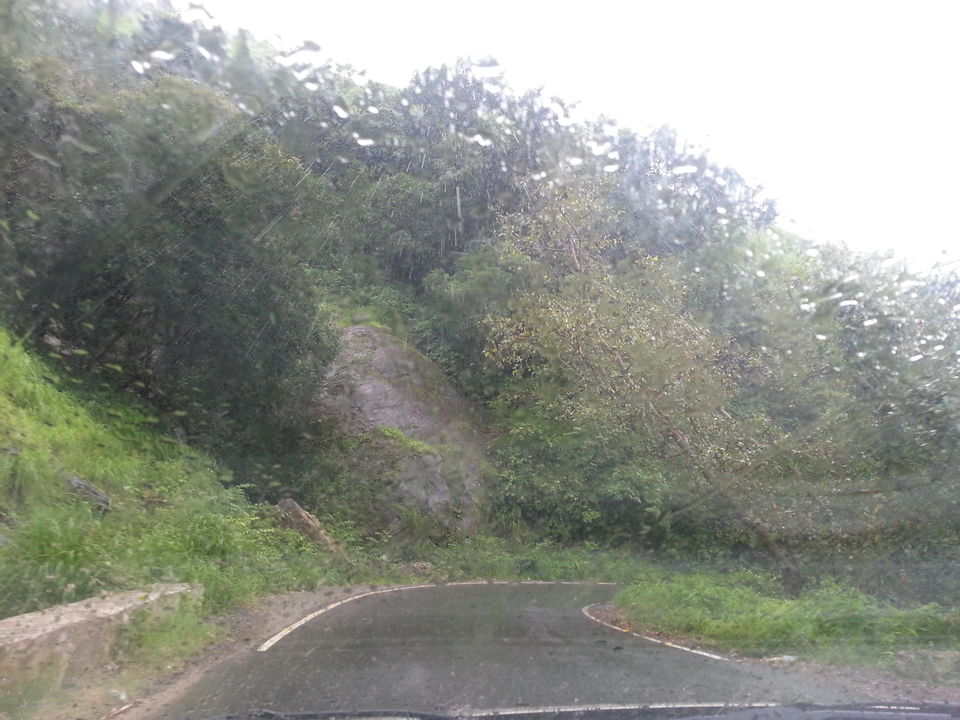 No thunder, No Lightning! Rain and only rain II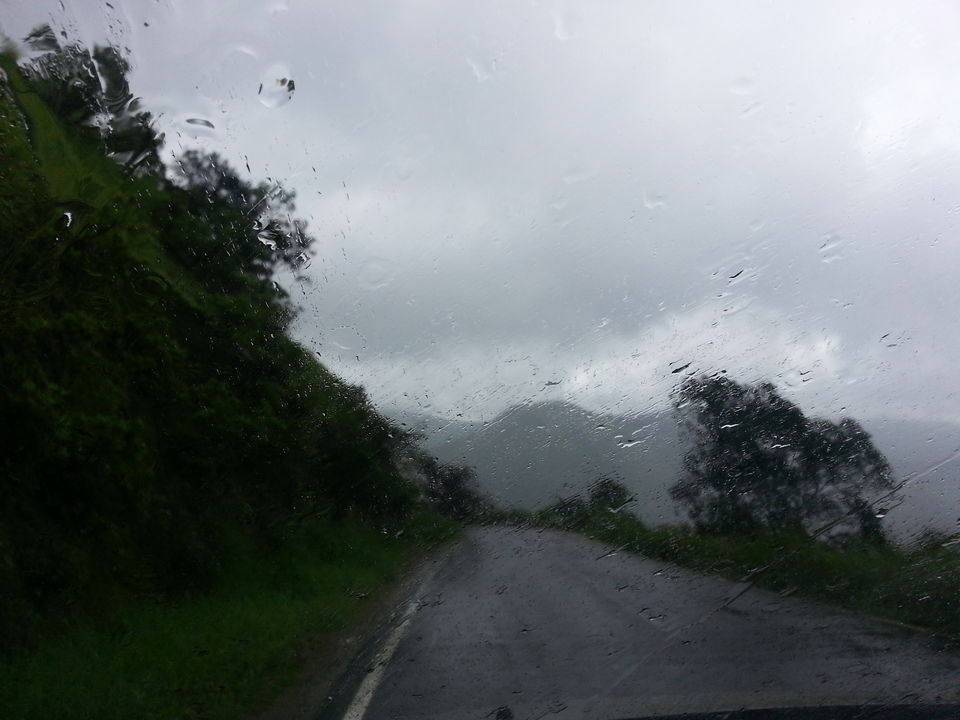 No thunder, No Lightning! Rain and only rain III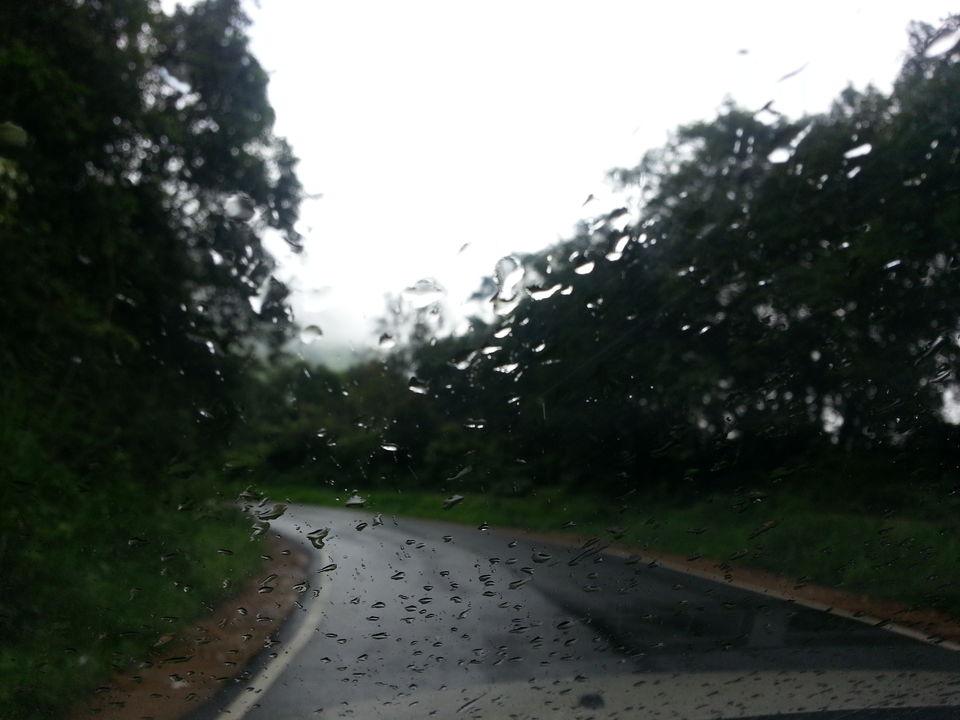 First sight of Kelagoor!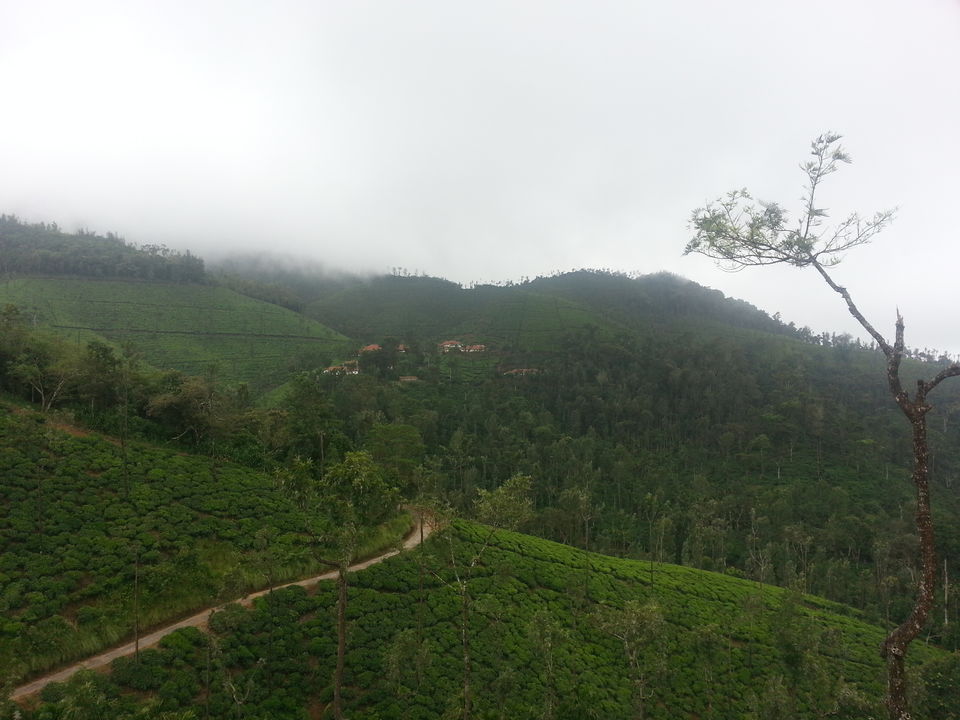 My love for Nature <3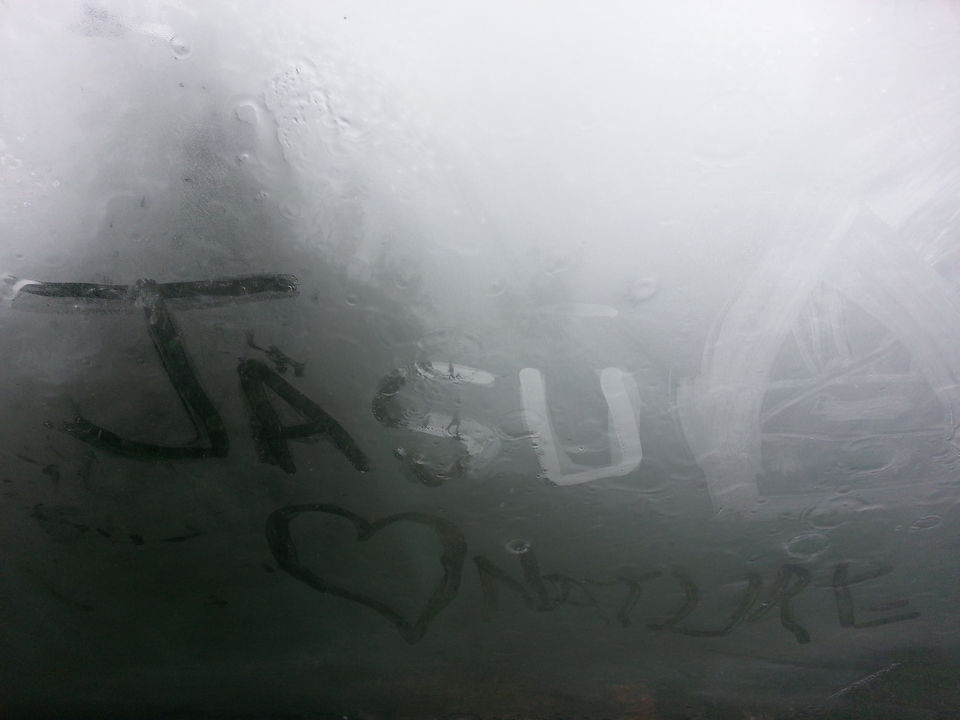 No thunder, No Lightning! Rain and only rain IV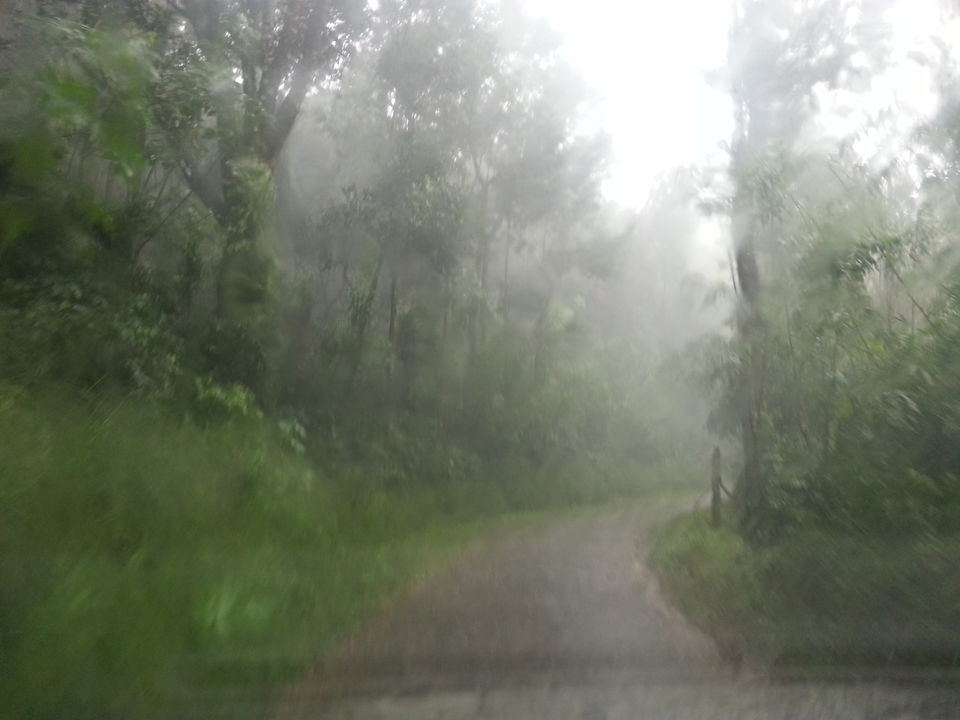 Mist spreading zone I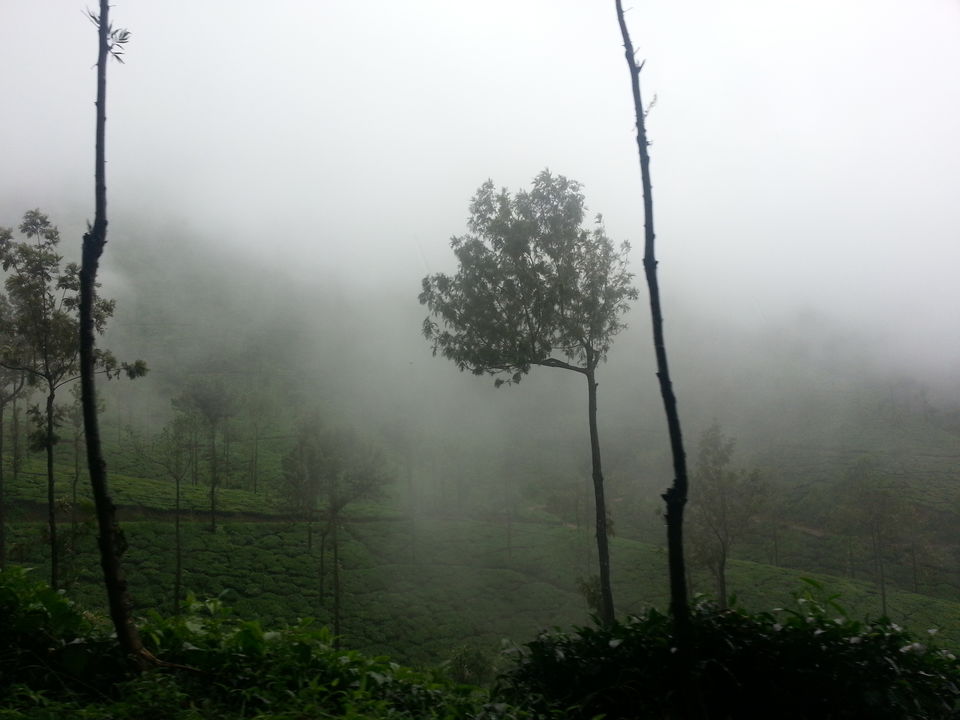 Pit stop at this point is a must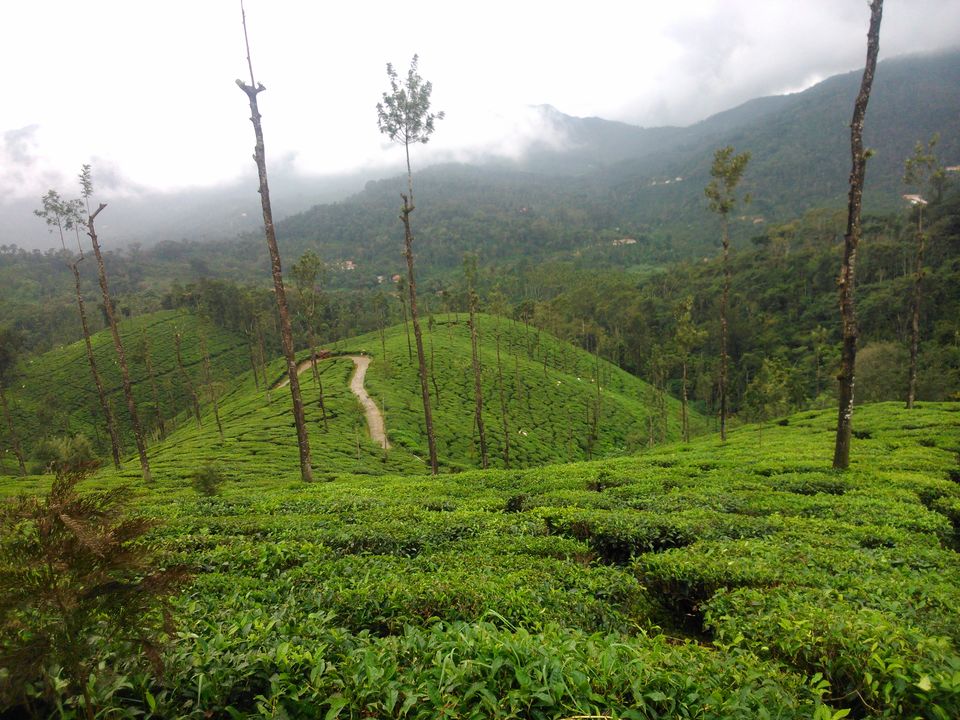 I told you, different angles, the silver oak trees shining!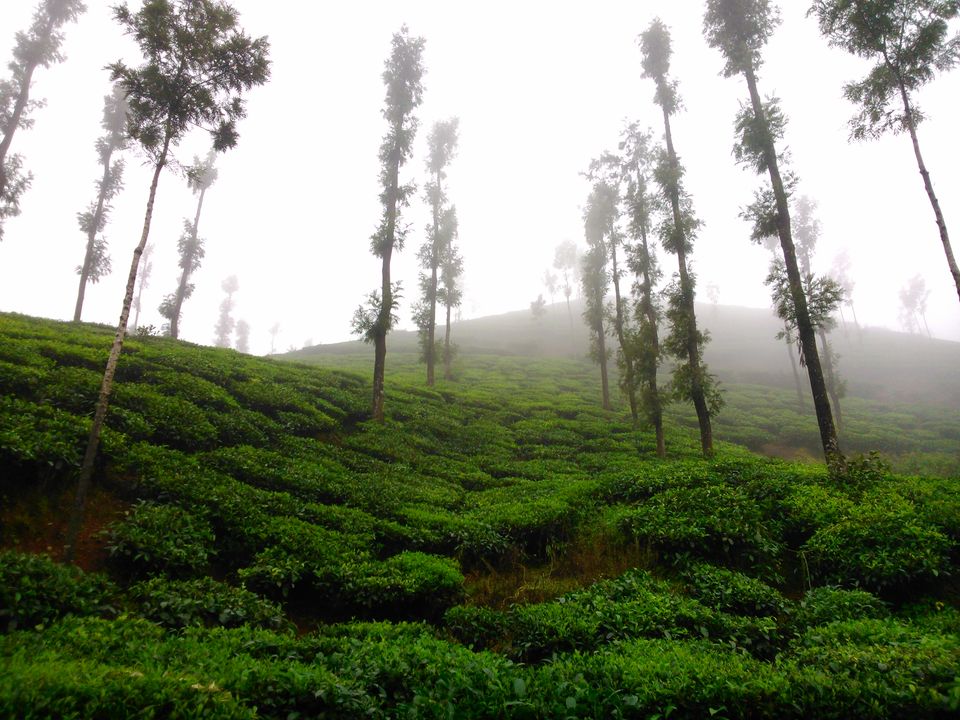 Trail to heaven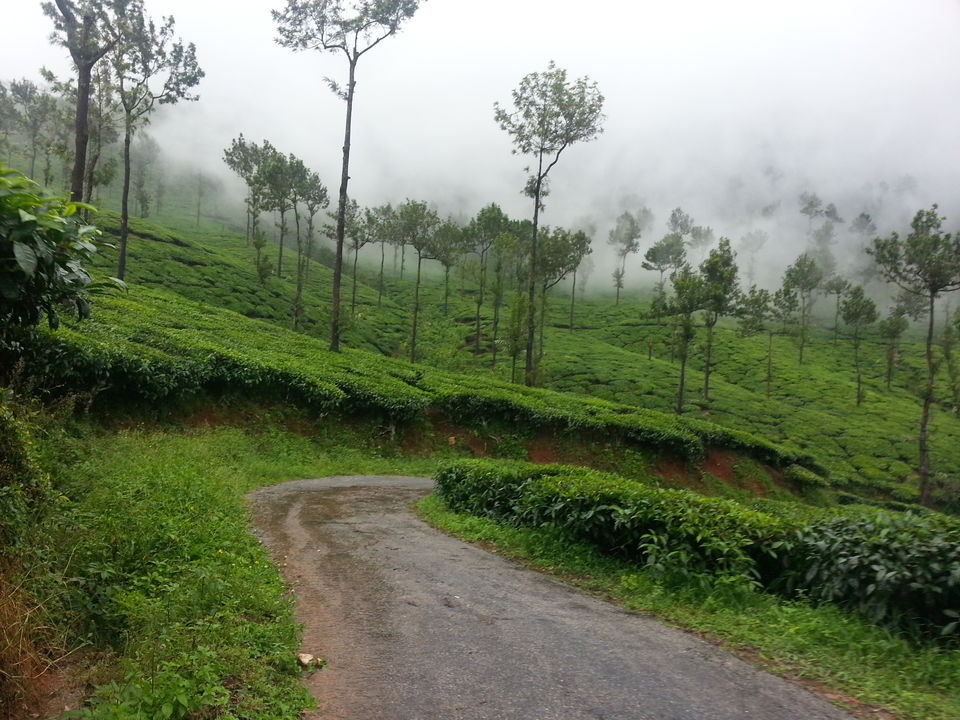 Mist spreading zone II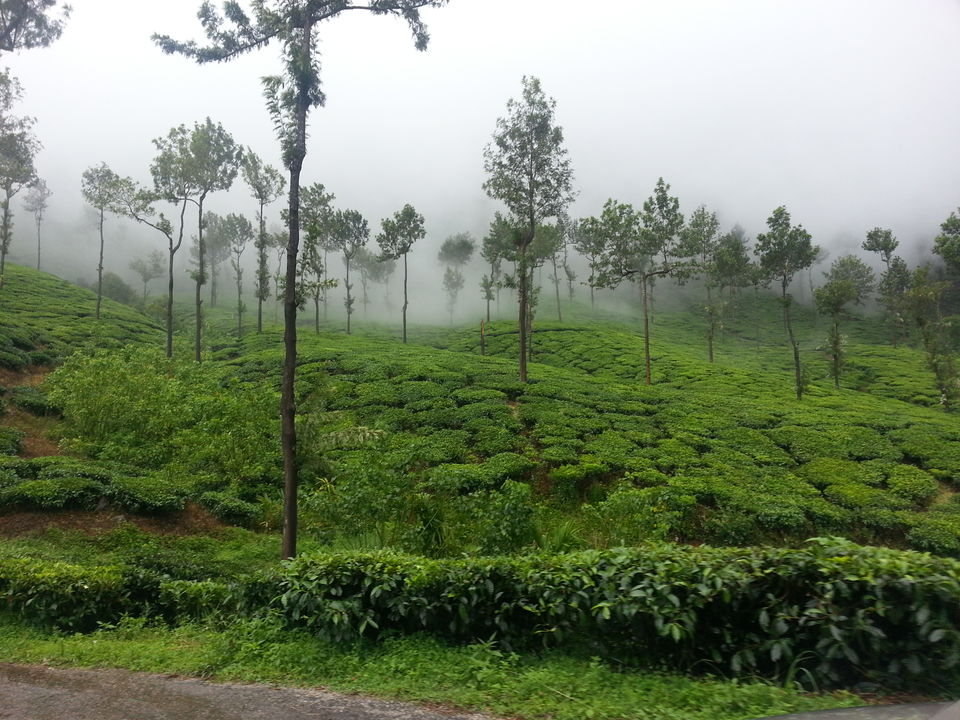 Lost in thoughts! That feeling everyone craves for, is the ultimate happiness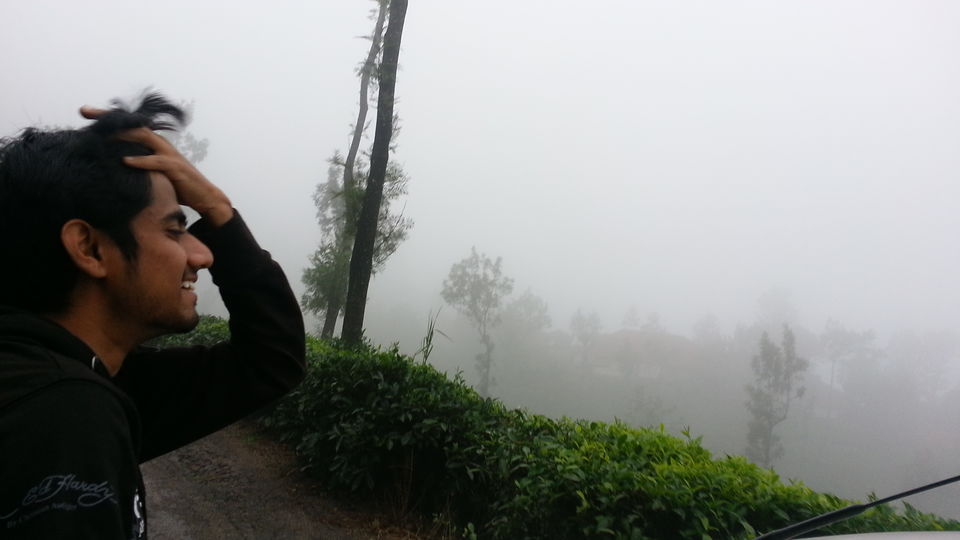 Crazy wings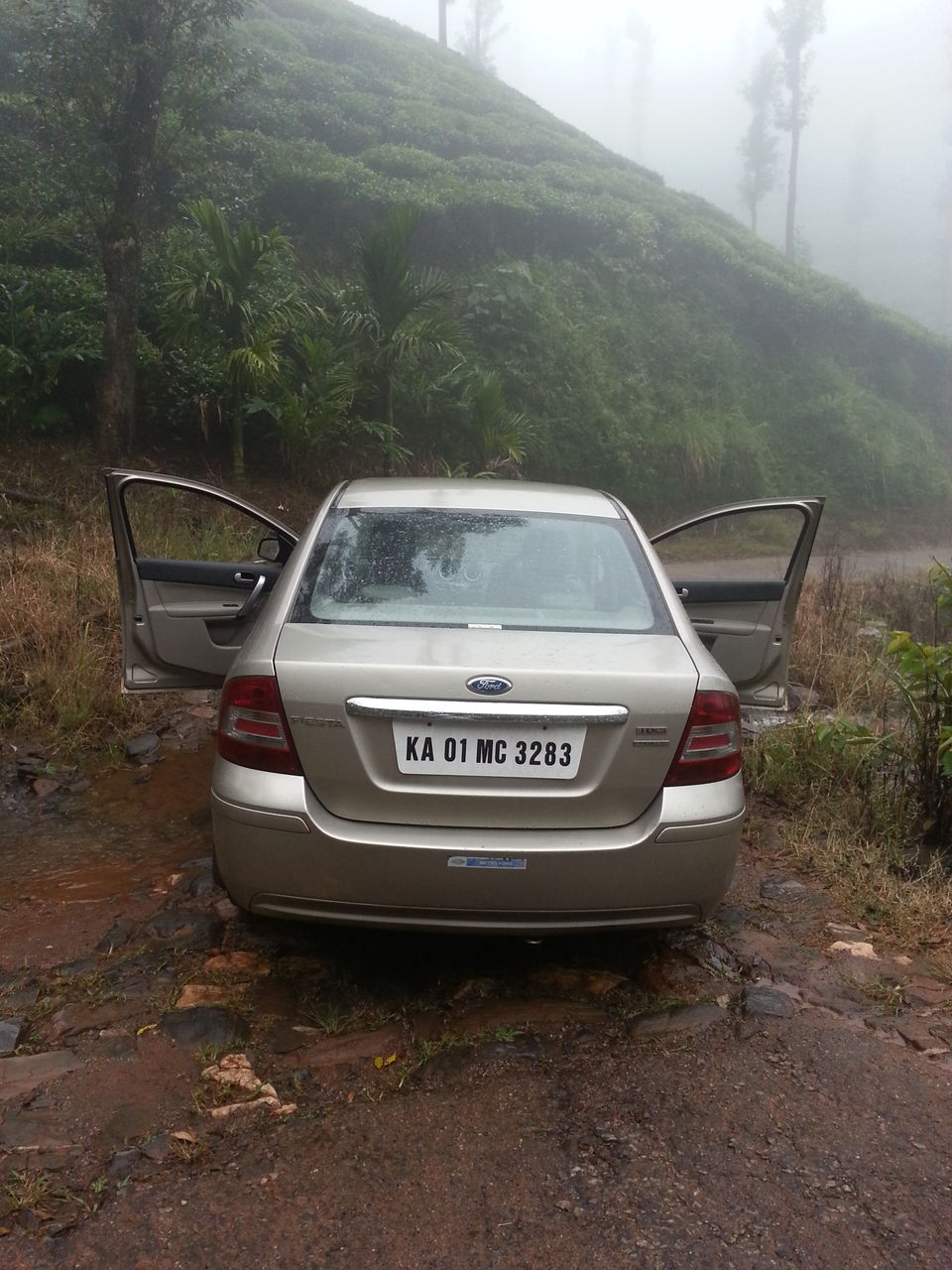 Its better to walk rather than being inside the car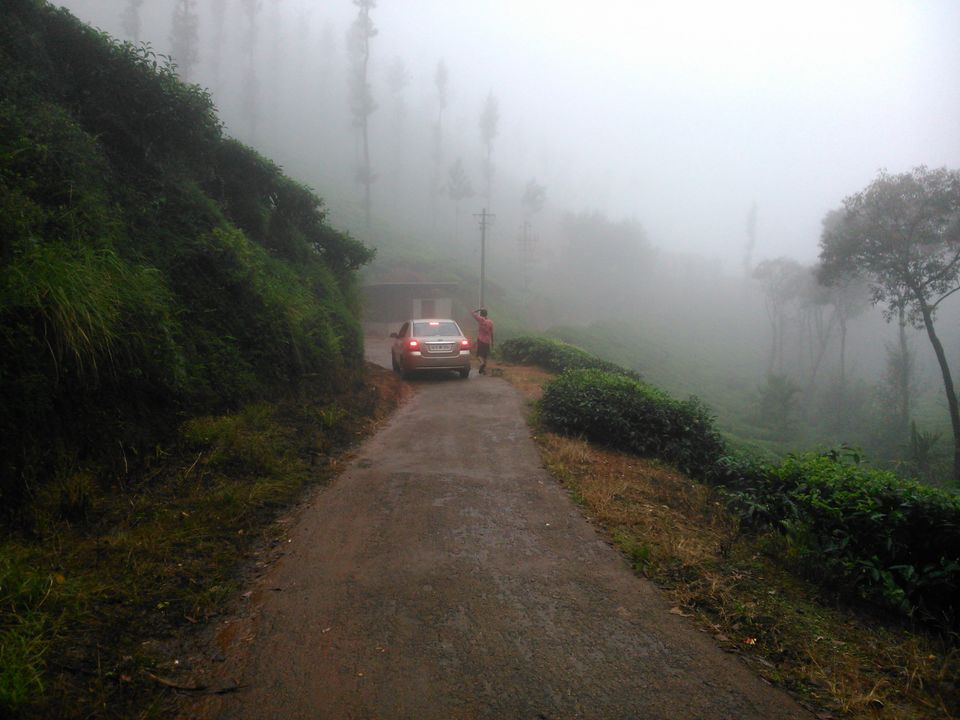 The Admirer!
Well guys! Bye for now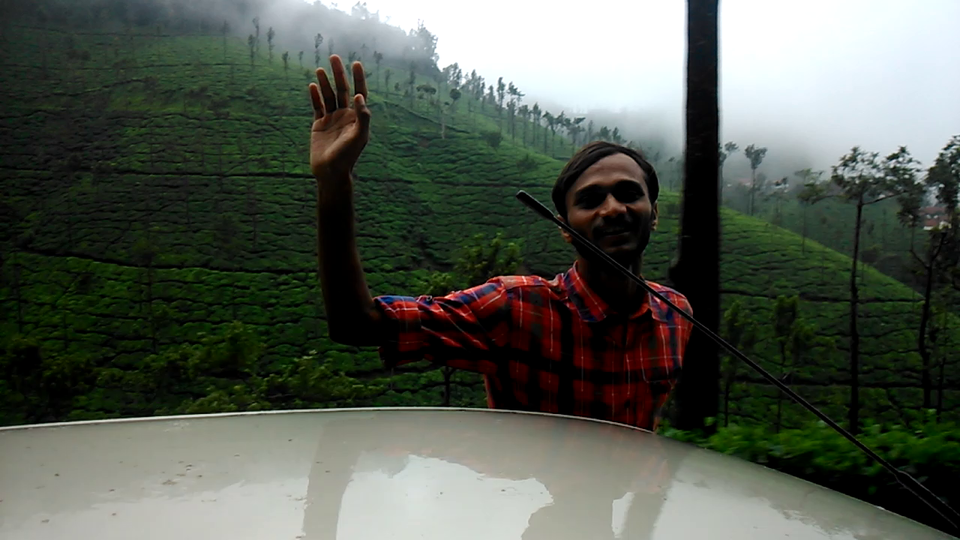 I have narrated the whole journey and certify that the entire incident was truthful and was experienced by all four travelers. The reason why I'm saying this is because people laughed, made fun of me and did not believe when I actually narrated them my whole experience.