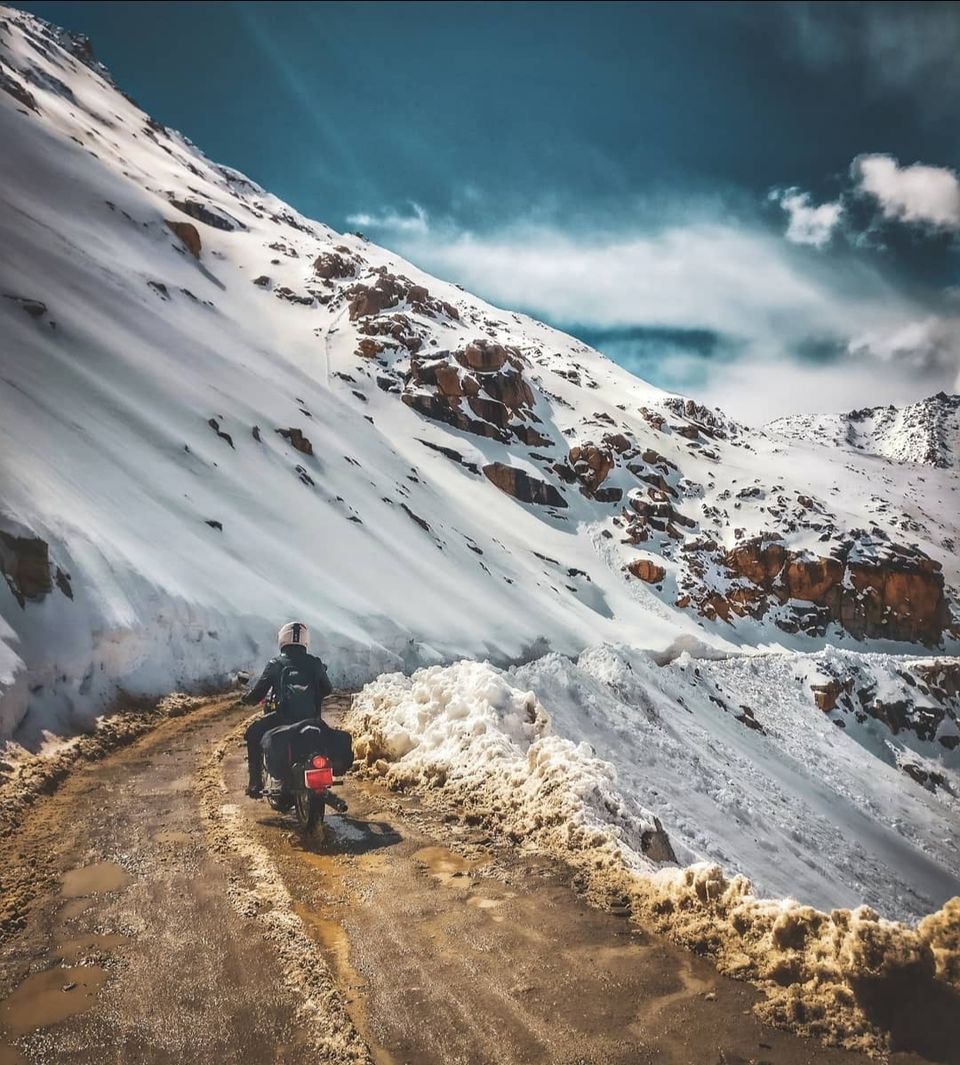 Finally reached Khardungla pass, one of the highest motorable road in the world. At 5359 meters above sea level, This was my Mt Everest...every bikers Mt Everest. #ladakhdiaries
This story is from my first trip to Ladakh, back in 2018. I'M DYING TO SHARE MY EXPERIENCE. It was insane.
-----------------
I would not say this was the hardest pass to come upto but the feeling when reaching here, I think is the best of all the roads we crossed. THE FUCKIN BEST! Going up from leh side was easy, the only problem was that the road was closed, because it had been snowing like crazy for the past few days. We thought it was no big deal and by-passed the roadblock to reach Khardungla. Shortly after we passed Khardungla and started our journey towards Nubra Valley the road turned from bad to worse. We were surrounded by snow and ice, which means we were falling and slipping down every 5 meters! Every single meter was just as hard as the last one. Not only that, the air at that altitude was so thin that at one point we dropped down to our knees and started gasping for air. All of us were so cold and tired that it took us 2 hours to ride the next 3 kilometers of the pass. All this time at -10°C...There are very few riders who encounted this weather right here and made it to other side, which we did somehow and frankly, on this day it was only 3 of us.
Yes, it was dangerous. Yes, it was cold. Yes, it was exhausting. It was suicide. I felt terrible at that moment but I knew that a year from now, 5 years from now, 10 years from now, literally all of my life when I look back to this day I'll think it was a hell of a trip & this is exactly why these huge downsides are worth it.
I will always remember this day with a smile on my face. What an awesome day!