Experiencing Mysore
Mysore - The place with most beautiful palaces.Small yet very well organized , a city which has it's own story to tell .Mysore has always been in my bucket list but somehow I could not make it during my last trip to Coorg. However, if some plans don't work out they way you are expecting then assume that there must be a better plan waiting for you. This time I had an invitation to attend a colleague wedding .
So I booked my tickets through VRL travels which drop you directly at Mysore suburbs bus stand from Pune. The Bus journey was comfortable since the coaches were clean and bus was fully AC with sleeper arrangements.
Once we reached Mysore ,we checked into the hotel Southern Star arranged by the bride's family for their guest.The hotel was decent , it has in house restaurant and bar & also a swimming pool .
We had a very tight schedule for Mysore trip, so the next thing was to hop into the cab and go around the city .
We got freshened up and now like always we were hungry , before coming to Mysore I heard a lot about the special mutton preparation so went with a recommendation of Hanumanthu from a friend .
And I must say -"I never ever have tasted so excellent biryani in my life".The mutton is well cooked in ghee and then when you start eating the juices of mutton gets you submerged in the flavors of the spices and masala used in the process of making it.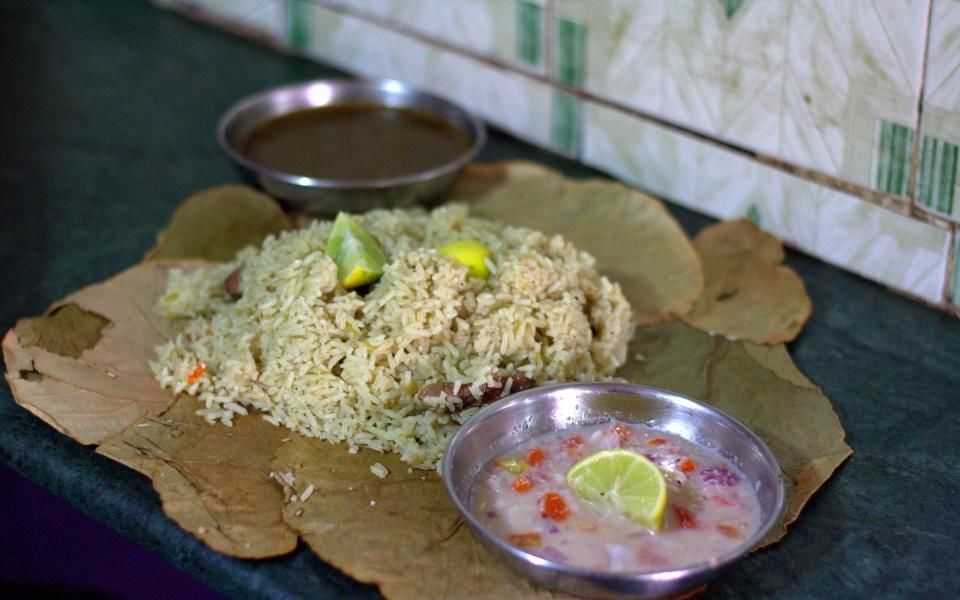 After that we went to visit Tipu Sultan's Summer palace , the unique wooden architecture will make you realise why it was called a summer palace since it helped the palace keeping cooler than other buildling at that time, the paintings on the wooden wall of the palace still tell you the story of that time.You can spend hours and hours looking and reading about the summer palace.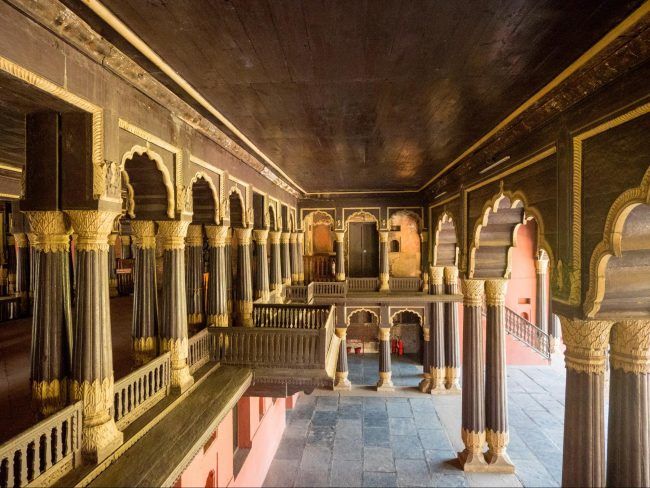 Next was Mysore palace , but on the way, we stopped and brought some sandal wood incense stick and powder since it's mandatory.
We also visited one of the famous church St. Philomena's Cathedral on the way .
After speaking to few localites there we came to know that it was constructed in 1936 in neo gothic style. St Philomena was saint who was martyrdom and her remains are still buried in that church. It is also once of the Asia's tallest church. Well after a good peaceful moments at church , we headed to Mysore palace.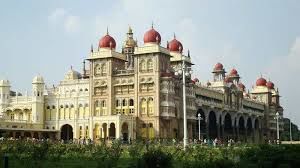 Mysore palace, Ohh what a grand view was it to look at it!!The palace is not only grand externally but internally . The chandeliers, the wooden doors , the ceiling work , the floor work it is just magnificent.
The Mysore palace an official residence of Wadiyar dynasty and the seat of kingdom of Mysore is center of attraction of tourist to Mysore.
So a trip to Mysore was short , sweet and fantastic.
Three things you should never miss when in Mysore
.Mysore Pak
.Hanumanthu Biryani
. Mysore Palace.
Stay tune like my page @safarnamawithJC and forInsta it is Safarnama_with_Jc
Pic credit :Google , since I lost most of pictures with my mobile