Mysuru is a favored weekend destination among many Southies. Mostly known for its palaces, sweets and cleanliness, Mysuru also offers some delightful taste-buds none of the other Indian cities will offer.
Let's take a walk through 3 of Mysuru's (relatively) lesser known food destinations I have explored in my last trip to the city of warm happy people.
Mylari is a dosa variety you won't find anywhere but, only at this small six table shop in the lesser know Nazarbad area of Mysore. The dosa is thicker than our normal masala-dosa (thick like 'oothappam') with green chilli and coriander paste filling and minced onions. The dosa is crisp (dark brown) outside, but soft and fluffy from the inside and needless to say, it melts in your mouth. It is served with unsalted butter and very fresh non-spicy coconut chutney. Rate is Rs. 35 (as on June 2016).
The shop will be open at 7 AM to 10.30 AM and from 4 PM to 8.30 PM and closed on Wednesdays. You can get on Bus No. 161 or 162 from CBS and get down at Nazarbad. The hotel close to Nazarbad Police Station or anyone there can easily guide you.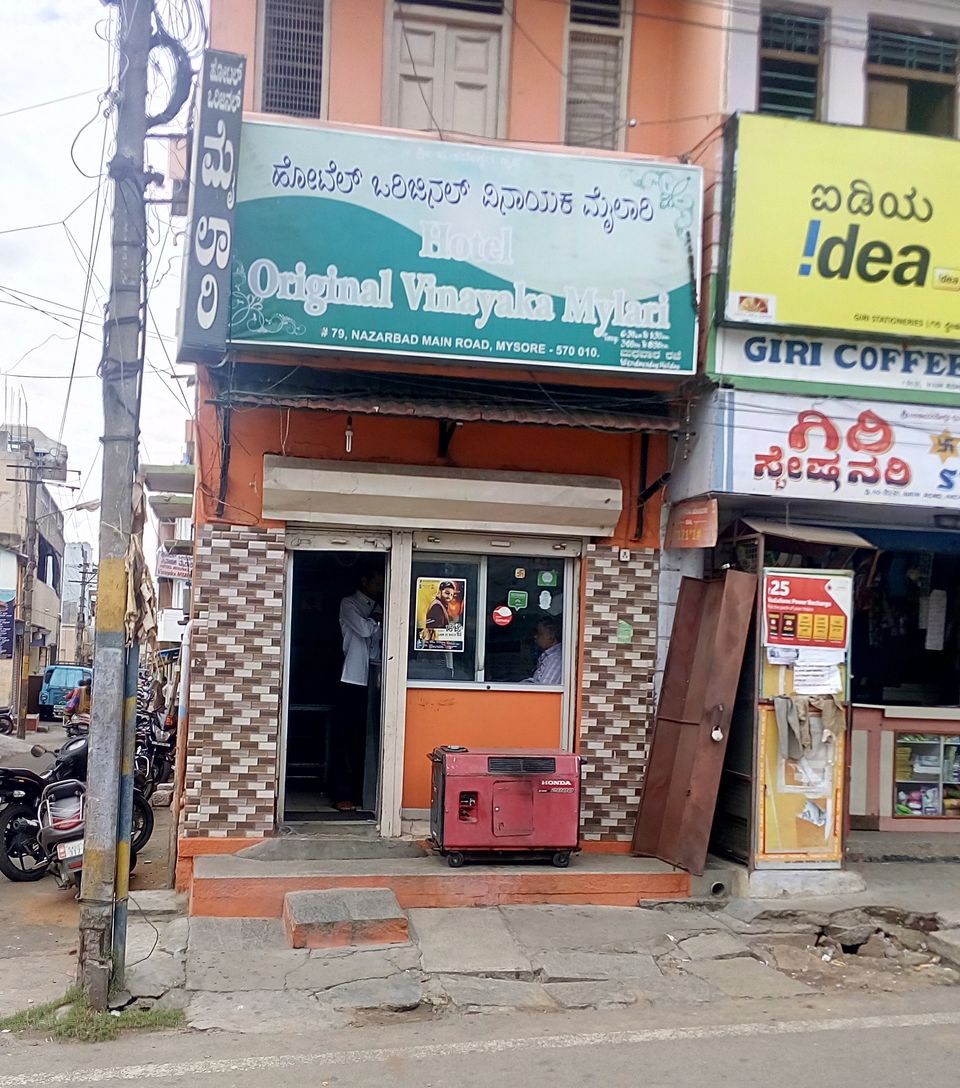 Mutton Pulav at Hotel Hanumanthu
Taking inspiration from Rocky & Mayur (NDTV's Highway On My Plate) I set out around 9 in the morning to find the Hotel Hanumanthu in Mandi Mohalla of Mysore. Getting here is a tiresome task. Hence, it is better to get an auto from Mysore Government Ayurveda Medical College in Sayyaji Rao Road. The hotel is a cramped-up space (can't even call it a hotel) with marble slab attached to its inner wall acting as a desks. Hardly 12 people can sit there at a time. But once you taste their Mutton Pulav, which is served in a plate made of leaves, you forget everything as every bit of your taste buds will wake up in ecstasy. A special gravy is also provided to go with the pulav.
The place is open from 7.30 in the morning (Yes! The Pulav too) till 9 in the evening. A full-plate costs Rs 160 and half-plate costs Rs 130.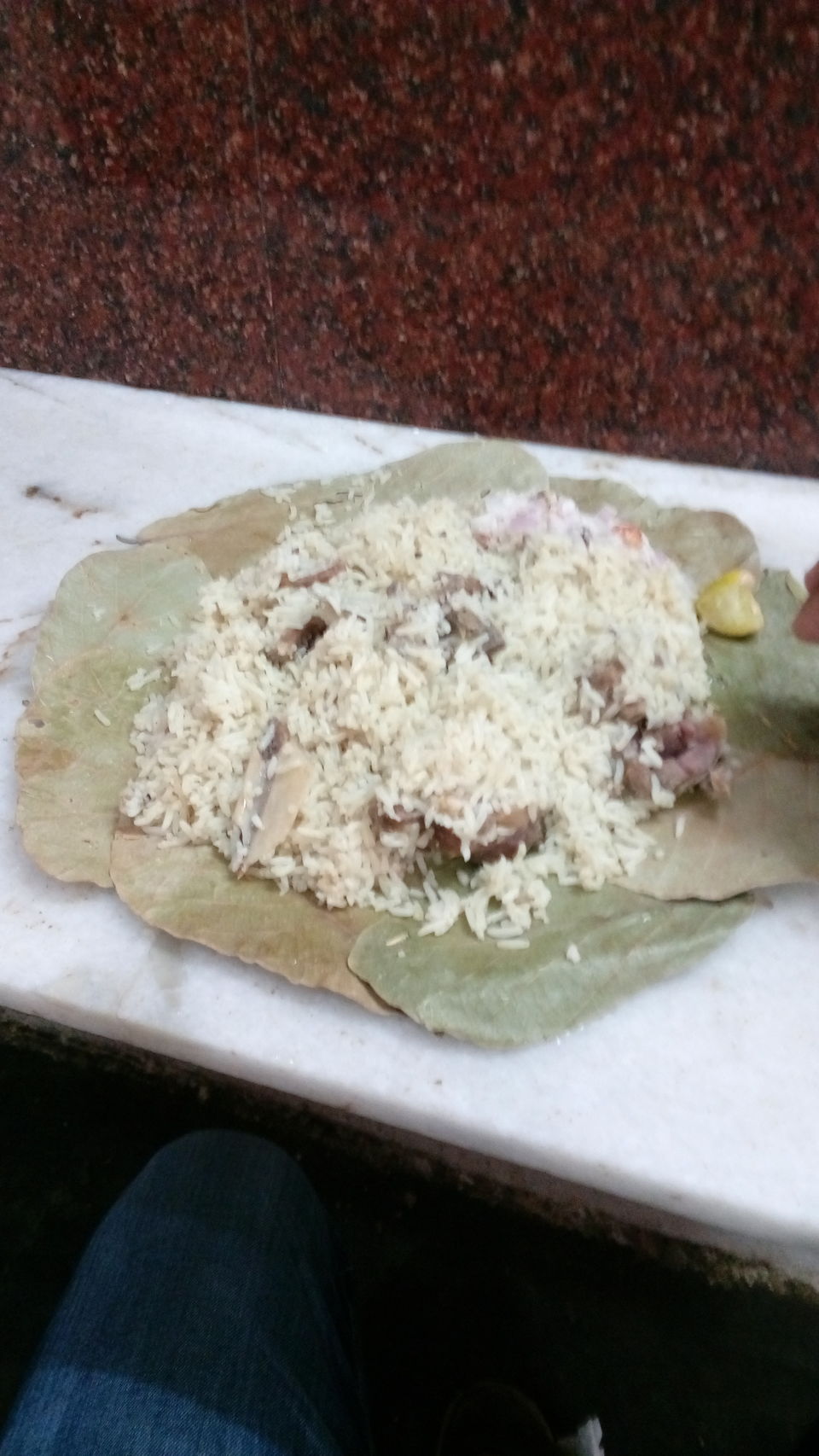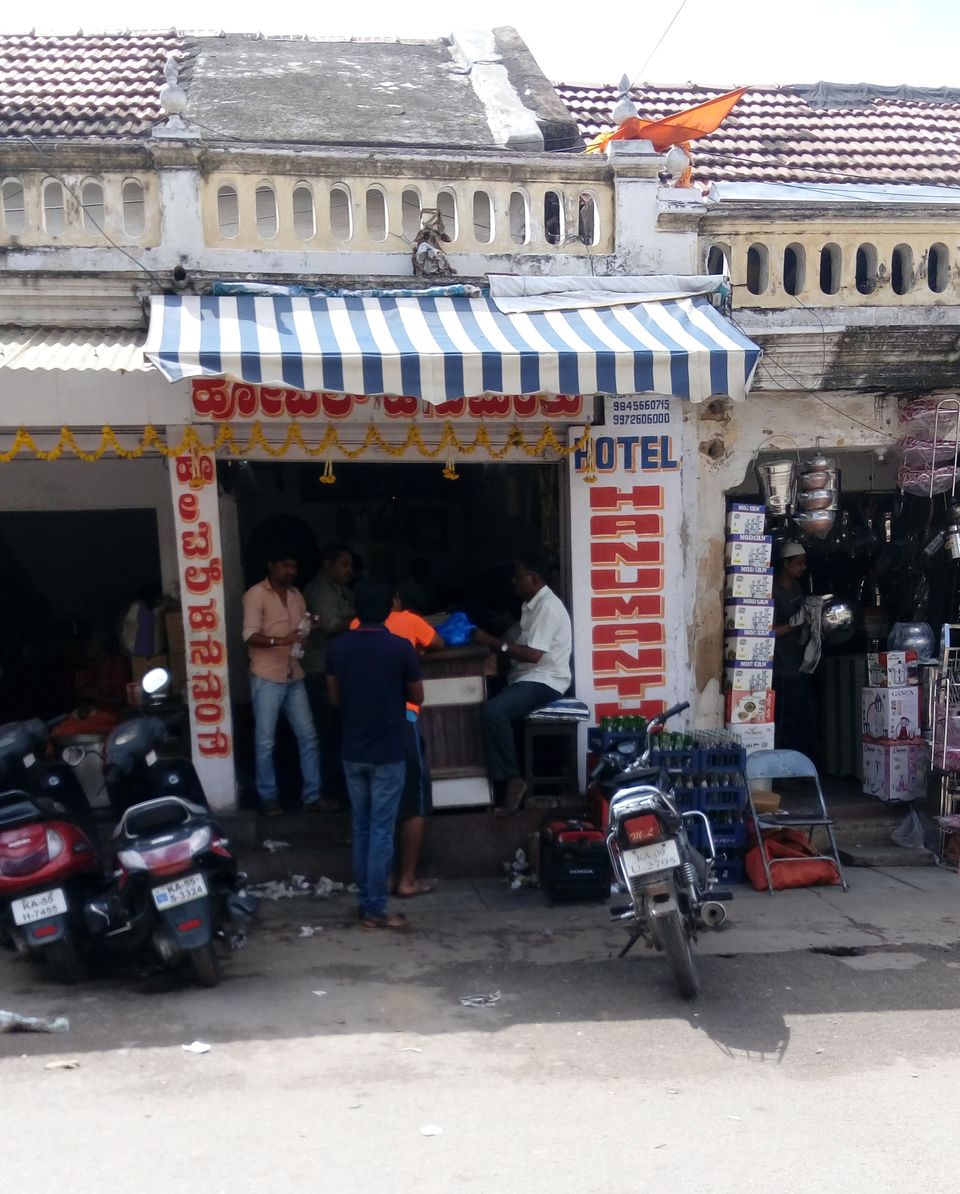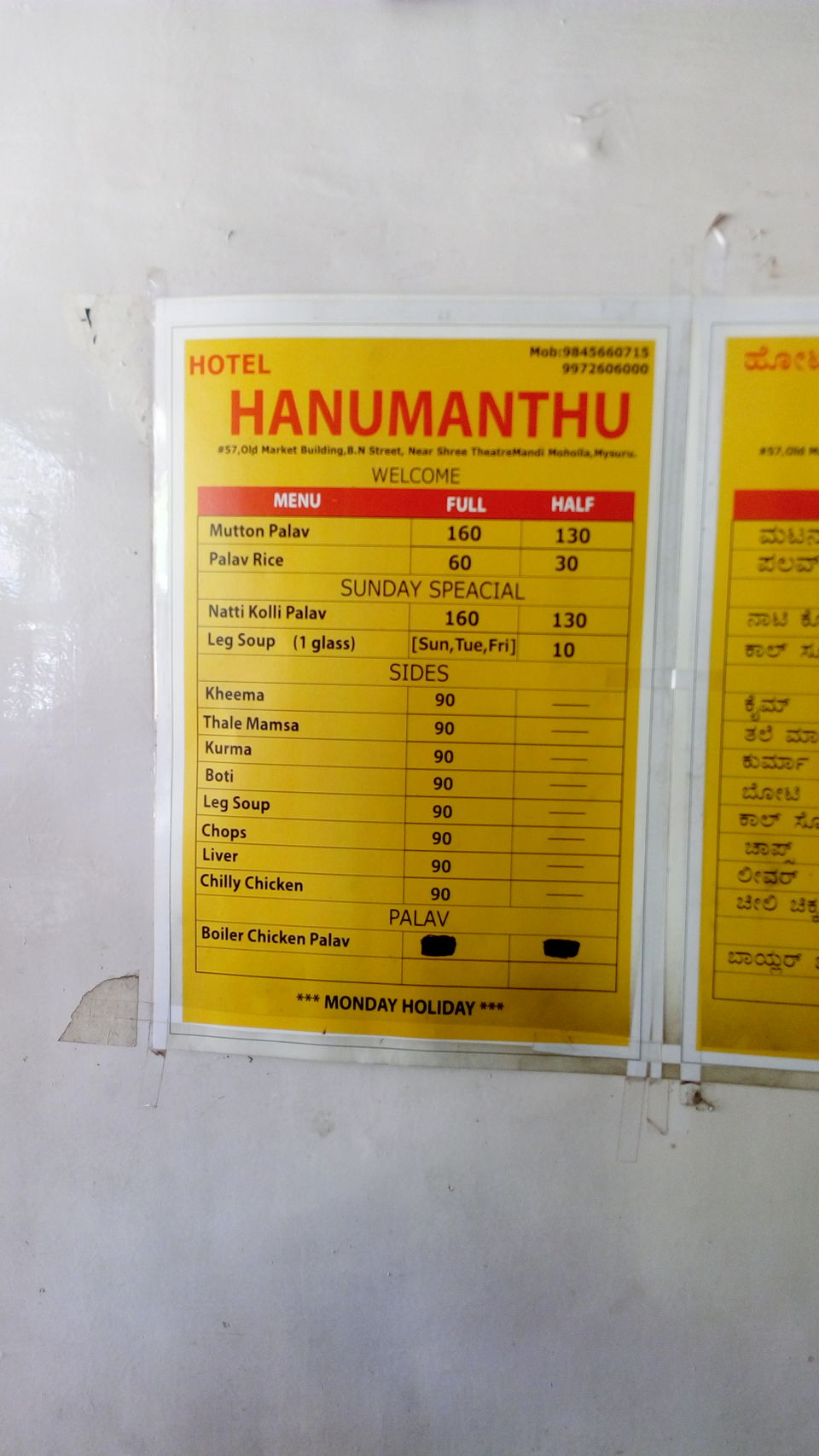 Malgudi Cafe, The Green Hotel
Good cafes always helps you to rekindle your romance, scuffle with an old memory or enjoy a really good book (City of Djinns, for instance). Well, I wanted to surprise my friend, who is living in Mysore for past five years (Fcoz, she is an Infy girl) and had literally paid for all my expenses in Mysore. So, after some serious researching on traveller blogs, I came across this place called the Malgudi Cafe in The Green Hotel. I also learned that the staff, mostly women, come from underprivileged backgrounds and the cafe's profits assist disadvantaged communities.
Anyways, to embarrass my friend further, this was hardly 5 minutes walk from where she is staying for 60 months and had no clue about this place. We walked in around 4.30 in the evening, and it vaguely resembled cafes from the French movies. Seated around an open courtyard, the cafe offers wide range of Himalayan Teas, Coffees, Pastries, Cakes and many more at very affordable rates. We also learned that all the cakes and breads are baked there itself and the quality was sublime. We ordered cappuccino, masala chai, carrot cake and apple pie and stayed there till 7PM (Untill the staff politely told us that they are closing). You can find this hotel near to Vinoba Road, Jayalakshmipuram and yes, it has a lot of greenery.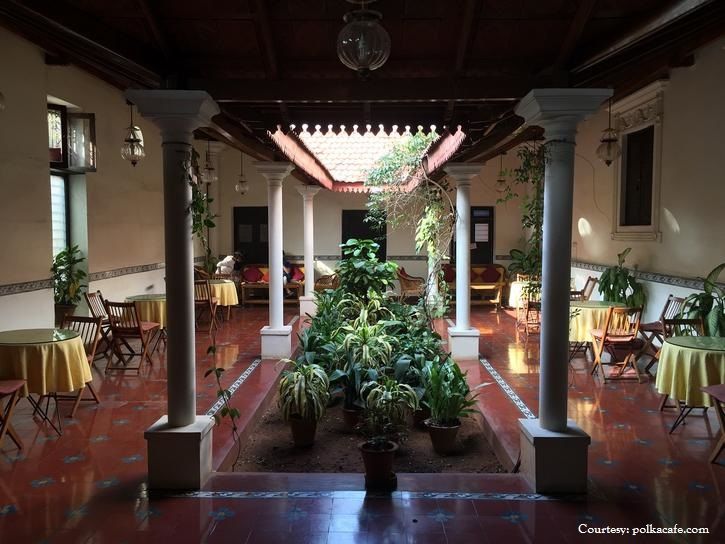 Hope these will help you enjoy Mysuru with a twist next time.
- Arun :)
Frequent searches leading to this page:-
mysore sightseeing places, mysore sightseeing places packages, mysore sightseeing places package, best restaurants in mysore for couples, candle light dinner resorts in mysore