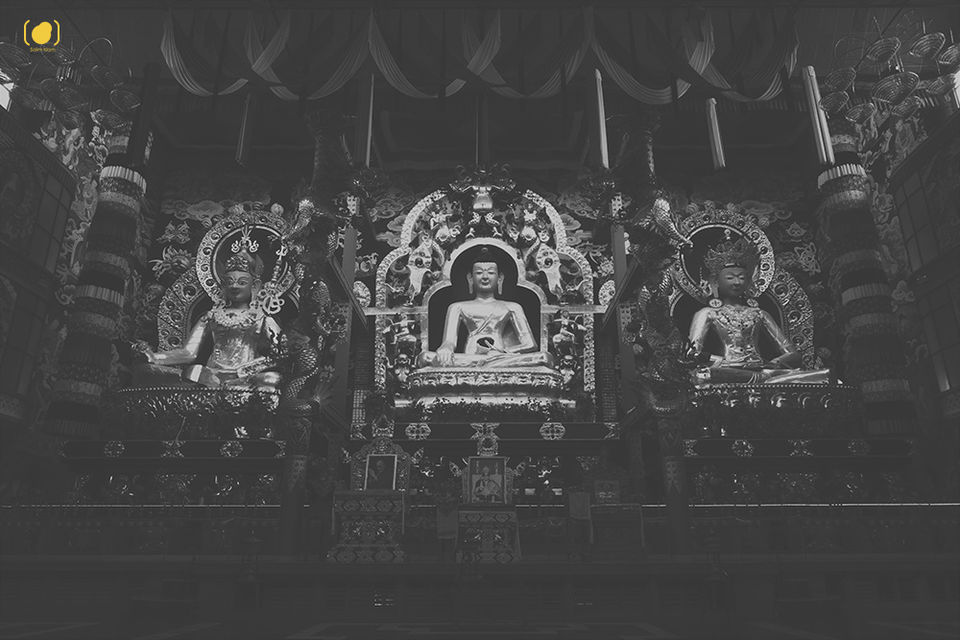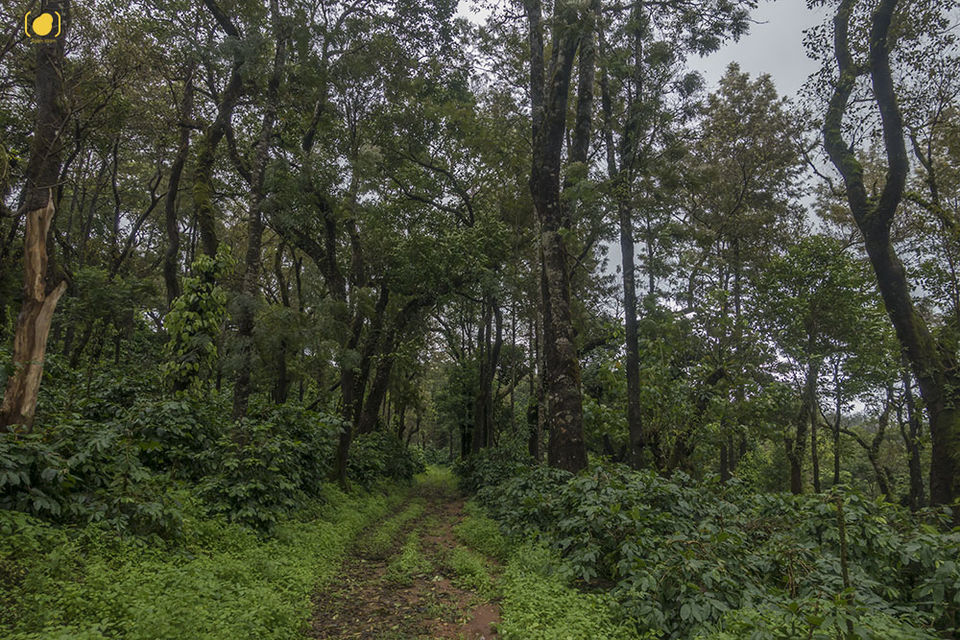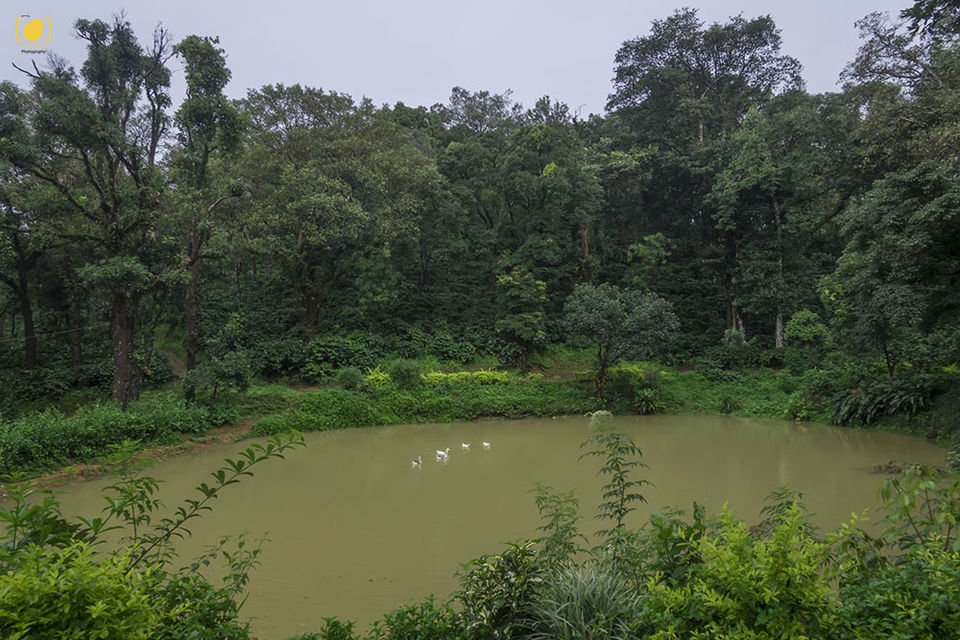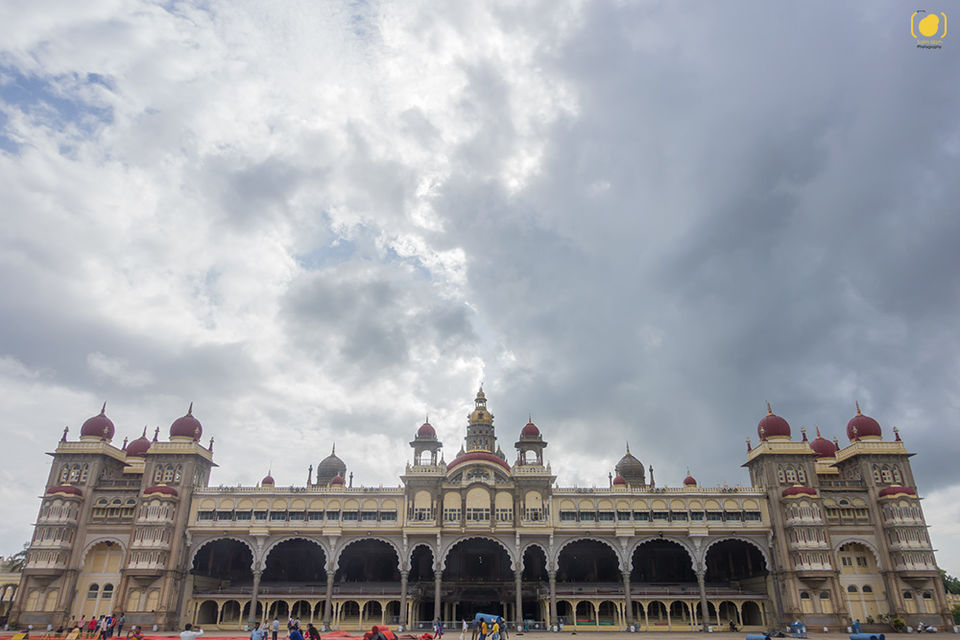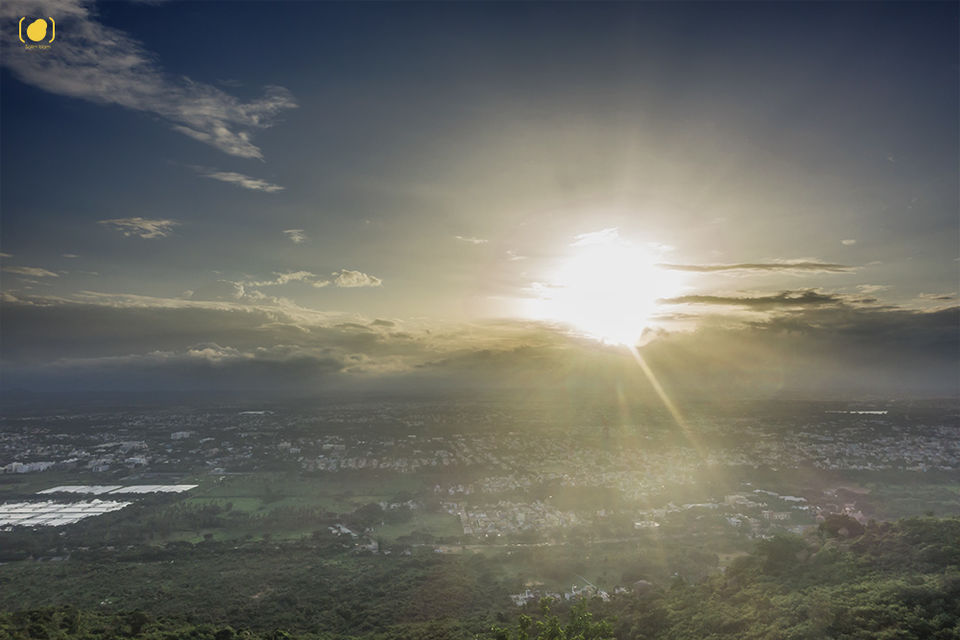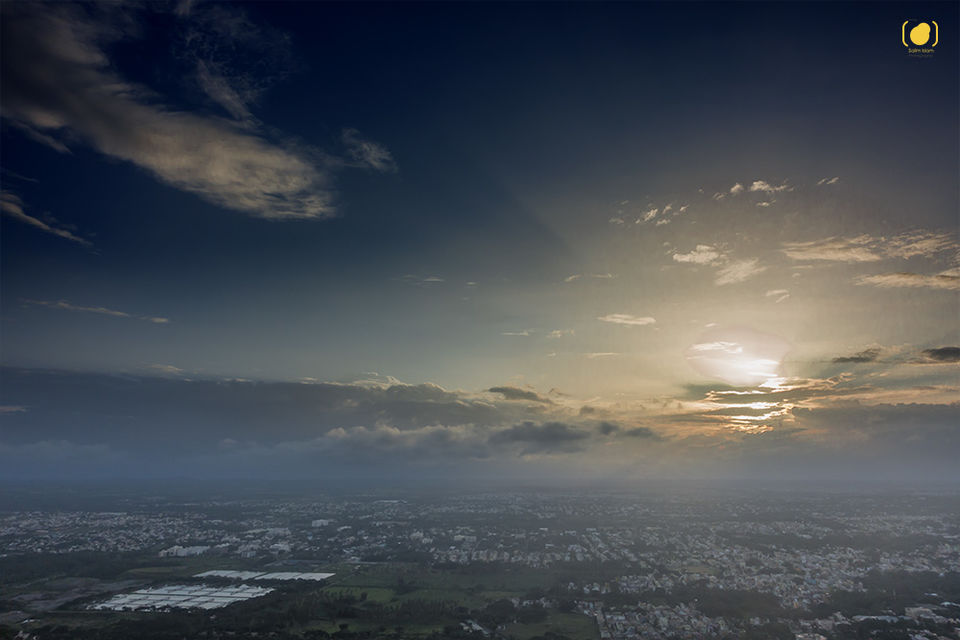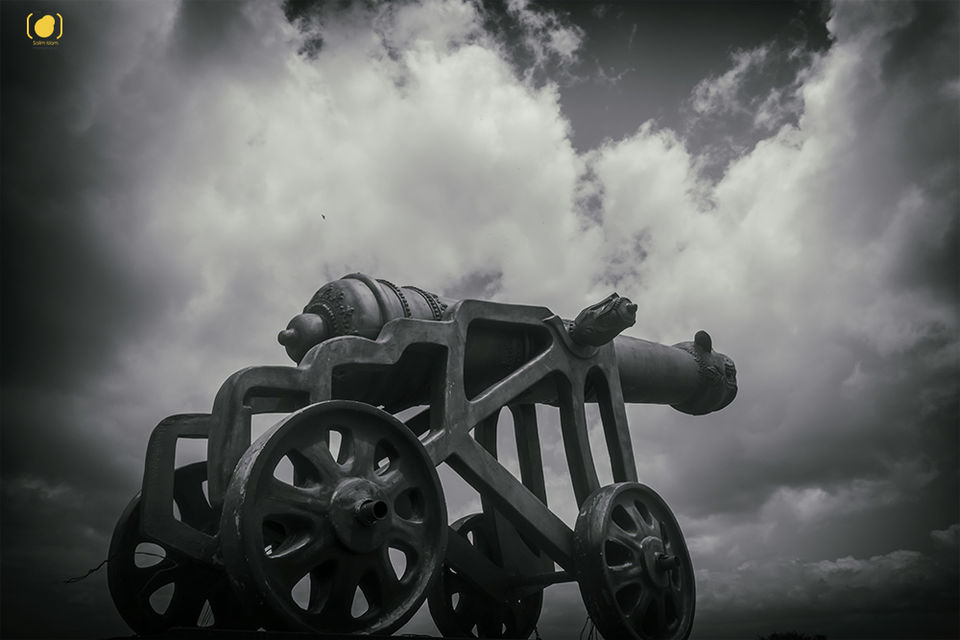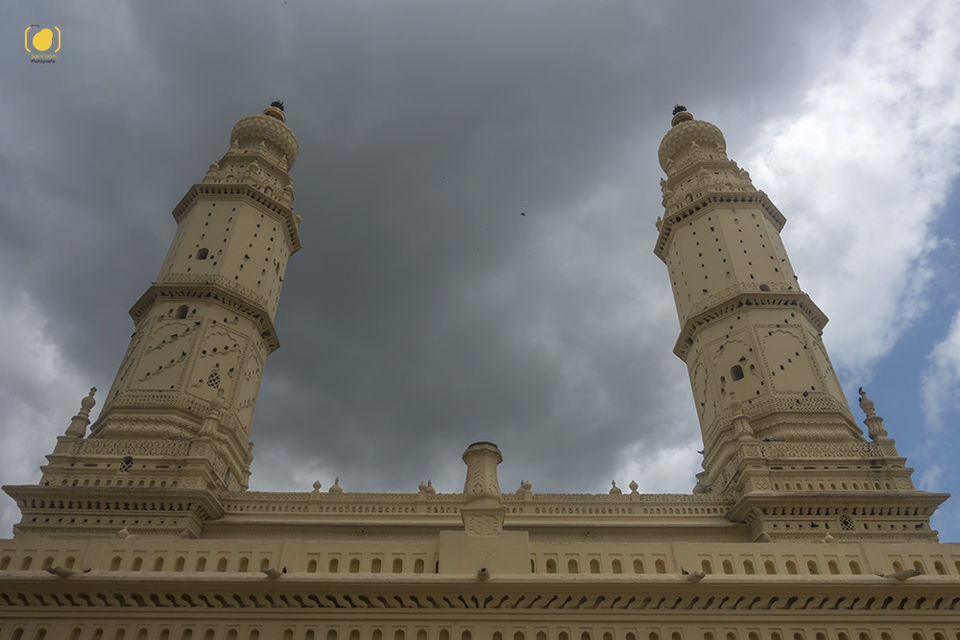 I had crossed over to Karnataka from Kerala on KSRTCs (identity issues of the road transport systems of adjoining states with the same initials) when Shikha and Abhijit had left for Delhi. I still had around 10 days to go before I returned to Delhi. I realised that I won't be able to make it to Jog Falls if I wanted to explore both Coorg and Hampi. I had to catch a train to Hampi, so Mysore was a necessary stopover.
The roads in Karnataka were wider but your heart does try to pop out every time the bus driver overtakes a vehicles. I shifted to the rear end of the bus as I was concentrating too much on the road ahead and the obvious sense of mortality kicked in. At the rear, I could let my mind drift and watch things as they approached and fiddle with my thoughts as they passed by. Every character, every object and every view played some insignificant part in the plot-less movie in my head. As our bus approached the Coorg Mountains, the clouds decided to take a bus ride to the higher reaches. I opened the windows and let a few of them in. The monsoon was relentless and it didn't stop for the entire 3 days I was at Coorg.
I landed at Madikeri, amidst all the chaos of a major town in the district. Blazing horns, tempo travellers, shanty hotels and the feeling of voluntarily stepping up to a scaffold. Stop at that! Like I said earlier, Madikeri is not meant to please us, it is meant to be a town where people find hotels, trade and stuff for daily needs. I found my love too; a small snack shop which served great filter coffee and masala (chickpea chaat). I visited there during two days of my stay at Madikeri and it helped me to settle my wayward thoughts in a very congruous environment.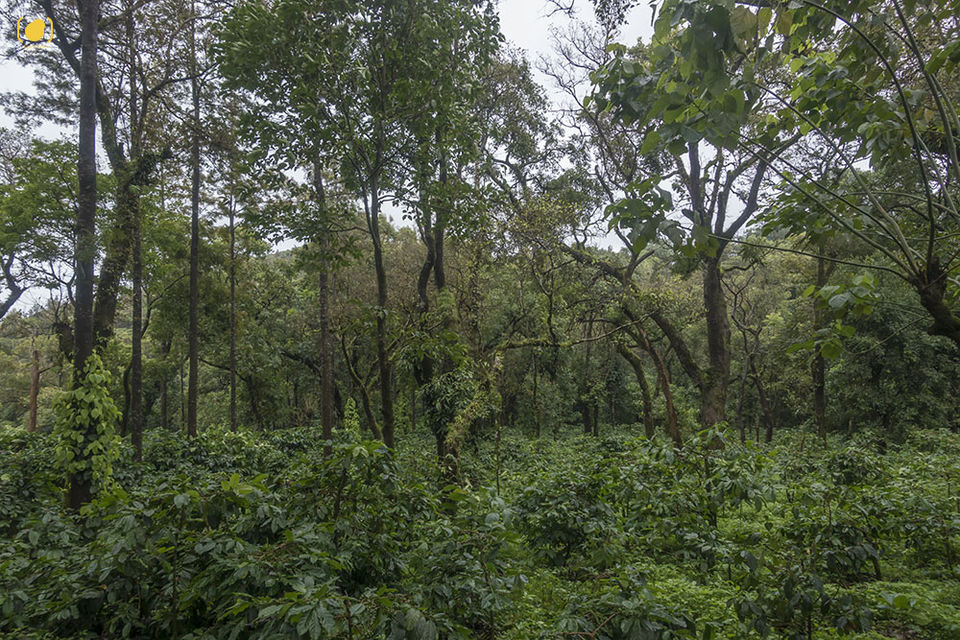 There was no point hiring a bike since it rained incessantly. Everything that was wet started to stink since there wasn't even a hint of sunshine or dry air to soak out the humidity. I spent most of my time in the chaat stall reading and drinking coffee. After lunch, I decided to move out and enquired about buses to Kushalnagar and thereon to Dubare. I hired an autorickshaw to reach the Elephant Camp at Dubare (still raining). I will stop at this since I am not a huge fan of rehabilitation centres in India and this was no different but a bit better then what I had witnessed in Kerala. I took the same auto to the Tibetan monastery at Kushal Nagar.
It wasn't so much for my love for Buddhism that made me fight (and lose) the rains to reach the Kushalnagar monastery. A full plate of mutton momos and a bowl of peppery chicken thukpa was on my mind. While the rain fell outside, I sat in an empty Tibetan restaurant and relished the offerings on my plate till it began to grow dark.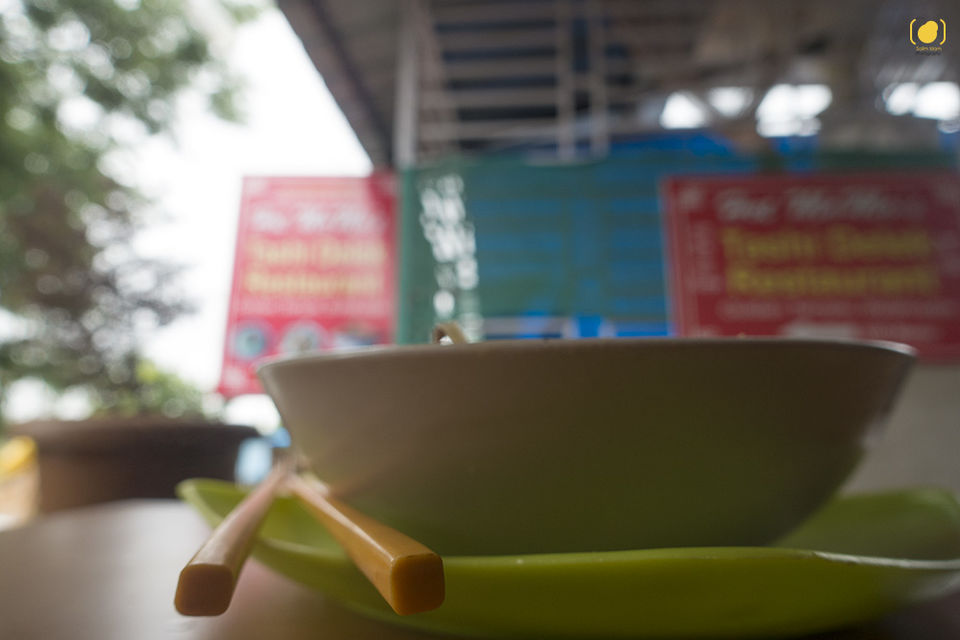 I stayed one more night in Madikeri and the next day I decided to try out my luck experimenting with an idea that the manager of the chaat stall, Arjun, had given me. I headed out to a coffee plantation at the outskirts of the town. I introduced myself to the caretaker and gave him the reference of Arjun. A simple, fragile man with greyed out hair and bent with years of toiling on the fields for his masters, Mohan, spoke softly and had a smile for every question he could not comprehend. He took me around to see the plantation and explained me the whole process of how a coffee bean gets to the market and why we don't even get a hint of the smell of coffee from the fruits of the plant before they are dried and processed. The coffee plantations are not a thing of beauty as the tea gardens are, but, they have their own sense of wilderness. The rains made sure that after every 10 minutes during my stroll in the plantation, I had to pluck out atleast 3-4 leeches, hell-bent on sucking out some B+ blood.
Arjun had suggested that I ask him to let me stay in the plantation at his quarter. But before I could lead our conversation there, Mohan asked me if I have booked any hotel nearby. When I said no, he offered me to stay in his humble quarters. The room had faded yellow walls that adorned the photos of various goddesses, two small windows with oil stains and a wooden plank door which served more as a fence. Delicious meals, oil lamps, wide smiles, two dogs and a comfortable mattress for the night- my best day in Coorg.
Coorg is known for its coffee plantations (I lived amidst one), the waterfalls (which I never visited), the dark green overlay of its mountains, the Tala Cauvery (known to be the source of Cauvery river) and in my case, Rains. I don't know if I would have loved Coorg so much if it wasn't for its rain and drizzle all around the clock. I cherish my long walks in the rain through the outskirts of Madikeri town and the coffee plantations.
Coorg ended with a bus ride to Mysore. Since I was a small kid, I had heard that Mysore is a beautiful city, full of gardens, well maintained ancient palaces and buildings and an amazing weather. I thought of spending one day in the city and what better way to witness a city with some inputs from a local. So I decided to couchsurf again and Pandu (Pun-doo) accepted my request. A big guy with bigger bikes and an even bigger heart. Pandu suggested that since I had very little time I should first visit the Mysore Palace and then he'd pick me up from the spot. I got down and found my way to the famous Hanumanthu Biryani to quench my hunger. I was lucky to get a seat immediately since people that arrived 2 minutes later had to wait for tables. The biryani resembled the ones I had in Kerala (more of a pulao) and portion is huge. I ate it all and I realised my appetite had drastically improved during my stay in Kerala.
Mysore Palace is grand and one of the best kempt palaces in India (which hasn't been turned into a heritage hotel). As you walk through the giant halls, the museum, the stairs, history follows you. The architecture is grand and the carvings sophisticated. While I was quickening my pace now, I wondered if I should even go to Hampi considering the fact that it is in fact the ruins of an ancient kingdom and while I appreciated structures, I do not make my travel plans just to see the structures.
Pandu arrived on a Triumph Tiger Explorer XC and you must really Google it to see what this beast is like. I didn't have to look for him, a small crowd had already gathered to witness the bike. The obvious and the obnoxious questions; Engine Capacity and Mileage. "100cc", he said and we drove away. Mysore was all about gardens, clean roads, old exquisite buildings and trees lined up on the side of the roads. It was exactly as I had imagined it to be.
Dhanyatha, Pandu's girlfriend and a sweetheart, was at his home when we arrived. Bikers, both were; Pandu was quite experienced and Dhanyatha was on the rise. I freshened up and we drove to the Chamundi Hills to have a wide view of Mysore. The wind is a little cooler, the roads turn narrow and the views get better.
A brand new Ducati Diavel had to arrive that evening. Matte black with an Italian flair, it stepped down with the air of a glamorous Hollywood actress. We celebrated with some whisky and our talks led us to the topic of "how to be happy?" (something to think about everyday of your life). Short term, long term, content versus happy, materialistic, inner peace; everything crossed our path of discussion. "Take a step back and observe", Pandu's closing lines and I nodded thinking about what Abhijit and I had discussed earlier in Kerala.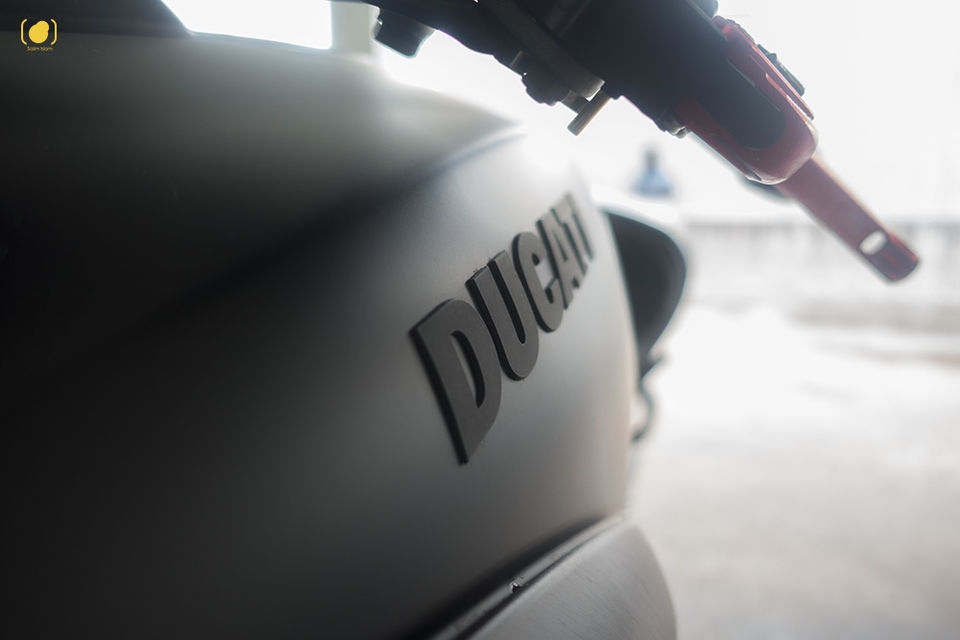 The next morning Pandu had called one of his previous employees who now drives an auto (with help from Pandu) to take me to Srirangapatna; the de facto capital of the Tipu Sultan Empire. Here are some photos below.
Pandu dropped me to the Mysore station from where I was to board a train to Hampi. He bade farewell and left. Mysore and Pandu were a great mix and they made my travel a bit more sweeter.
Until Hampi.....
Frequent Searches Leading To This Page:-
Coorg, ooty and mysore holiday package, mysore holiday trip with coorg, places to visit in south India, Mysore Coorg Holiday Tour Packages with Price, Itinerary of mysore holiday trip