As I sit down to write this blog listening to Sanam Puri,(hoping I discovered his music earlier) I pat myself on my back for all the self doubting, self loathing, negativity and frustration I conquered. Some things in life are meant to be spontaneous. That's what this trip was about. Doing things which made ME happy and got me back to the usual self I am. If you ever told me my first solo trip in India would be to Mysore, chances are I would have called you crazy because I wanted it to be Mcleodganj or Hampi but I believe in "we gotta do what we gotta do". Being depressed sucks. I wanted a change. An impulse decision of buying a ticket to Mysore and spending the weekend in another city while living in a mansion hostel gave me sparks which I was missing.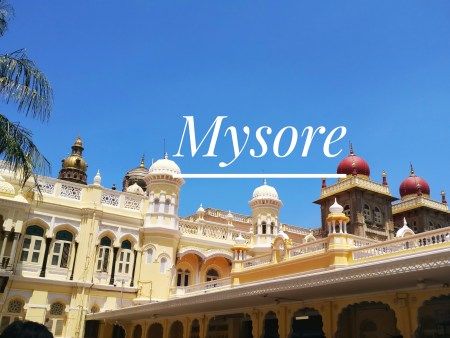 This was a no itinerary trip, which means I had no plans. I was just going to do what I felt would make me happy and content. Now, lets see how my weekend getaway was.
Day 1
Taking a bus from Bangalore to Mysore at 7 AM and reaching at 10 AM is quite convenient unless your bus is late. I decided to stay in a hostel because I was really comfortable with the idea of hostels and the one which I selected had some really great reviews, The Mansion 1907.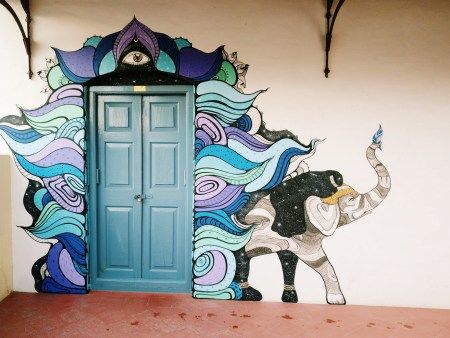 Checked into my hostel, in a 6 bed female dorm. A huge ancient mansion turned into a hostel is 'the' place everyone travelling to Mysore should stay in. I couldn't get enough of this hostel. My hostel was in the city center and going anywhere was possible if you just walk. And I love walking only if it's not scorching hot.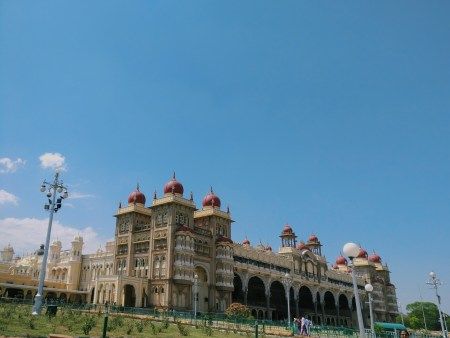 Even if it was a no itinerary trip, I knew I wanted to go to Mysore Palace because the last time I saw it I was very immature to understand the beauty. Also because I love palaces, they're so majestic!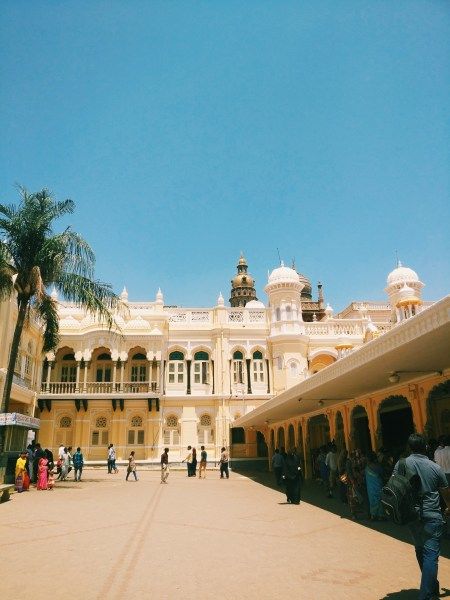 Making my way to Mysore Palace which was a 5 minute walk from my hostel, I started my day with a smile and confidence I seemed to have lost somewhere. Rs.40 for entry and there I was standing in front of one of the most beautiful palace I have ever seen. I stroll around before going inside, eat two slices of pineapple sitting in the shade, then walk towards the footwear stand to give my shoes and enter the palace. I didn't take a guide because
1) Expensive
2) I just wanted to soak in the vibes and teach myself what I could. But you can always go for one if you wish.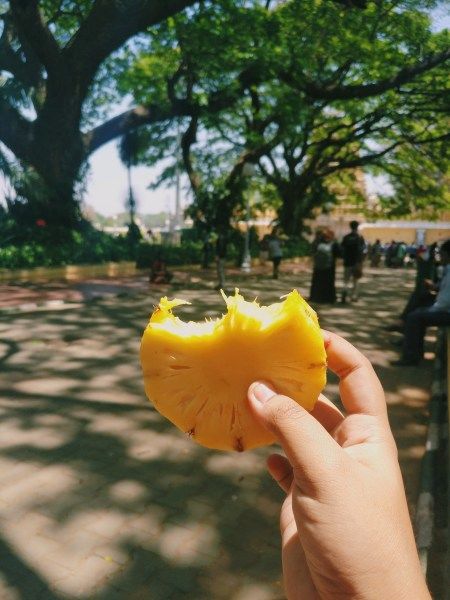 Photography is strictly prohibited inside the palace, severe checking goes around. On another note, I didn't wanna capture anything because I was too busy looking around and imagining myself as the queen. I took my time and did everything I could to enjoy the moment. Stayed at the same spot for 15-20 minutes just admiring, sometimes skipped some portions, sometimes trying hard to understand a painting while making up a story(solo travelling bonus).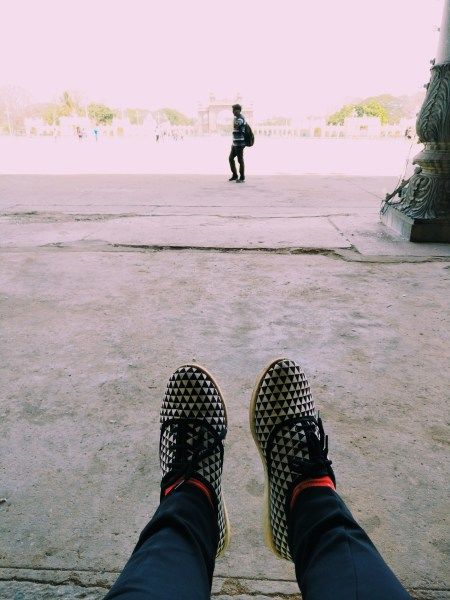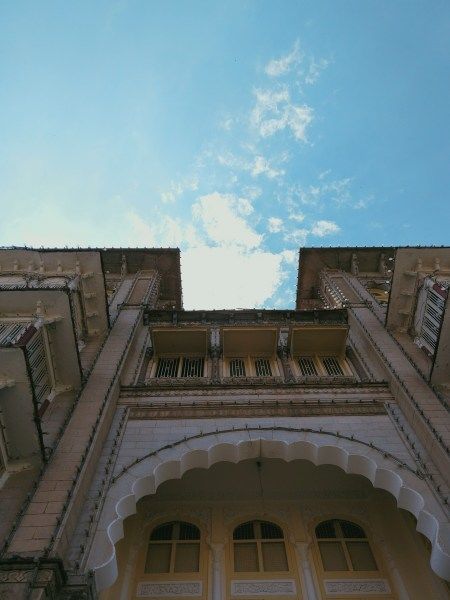 After completing the palace with its golden darbar, silver doors, glass ceilings, beautiful paintings, chakras in wood, I got out and make my way to the Residence area.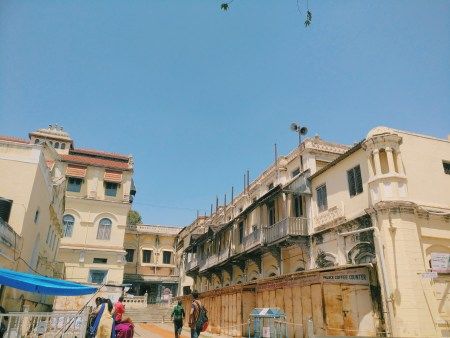 Another Rs.40 for entry. I was suddenly taken aback. From the magnificent palace I was there at a palace which wasn't grand but was antique and unique in its own way. Pictures of the Rajas, vehicles, utensils, war items, furniture owned by them, everything could be seen inside. Photography wasn't allowed here as well, and I wanted to respect that rather than being chased away for photography.
With completion of this part, my Mysore palace was covered but I still wasn't content. I went and sat under the shade where I could see tourists taking camel rides(the last time I came they had elephant) and some going inside the temple.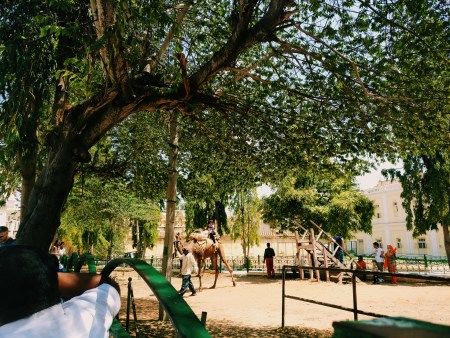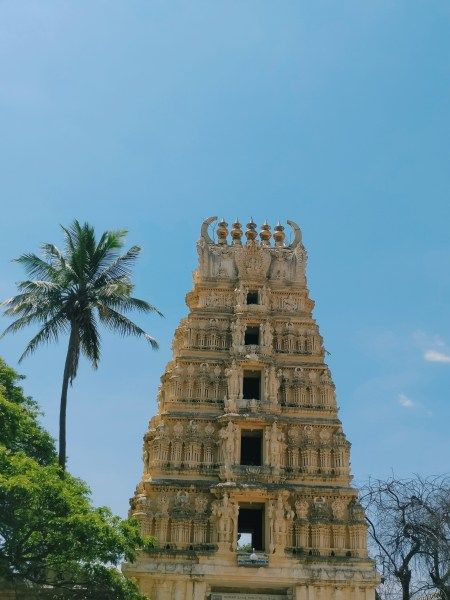 I walked for some more time to see more of the palace and found a corner where people usually chill around after the palace trip. I saw people having their lunch and afternoon nap, I just sat there thinking what to do next. And I thought what better way to celebrate first solo trip with some beer?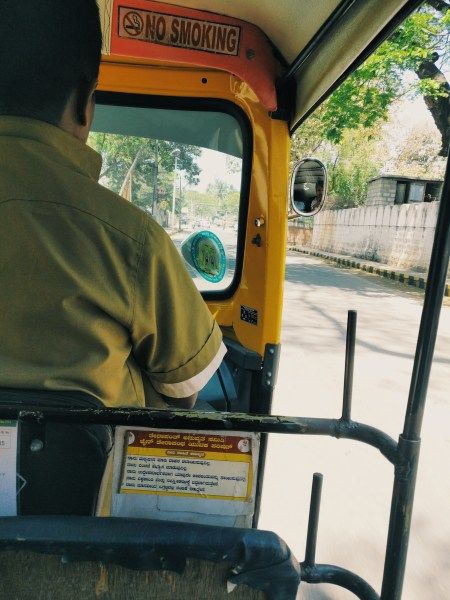 I googled for some places, the one which impressed me was Hotel Roopa, a roof top restaurant. I called for an Ola auto( hail the Rs.30 for 4 km policy) and was on my way to celebrate. I settled down for a Budweiser and a plate of french fries. Borrowed a pen from the waiter and started writing while having a view of the distinguished Chamundi Hills.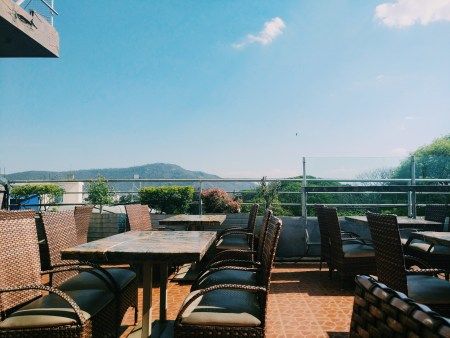 The time spent there with myself was a much needed time. After a long time I felt comfortable being there,all by myself, enjoying my freedom and not giving any heed to the couple of people staring at me and wondering,"why she is sitting alone and drinking?" Gathering my paraphernalia I settled my bill and walked till my hostel listening to Jack Johnson.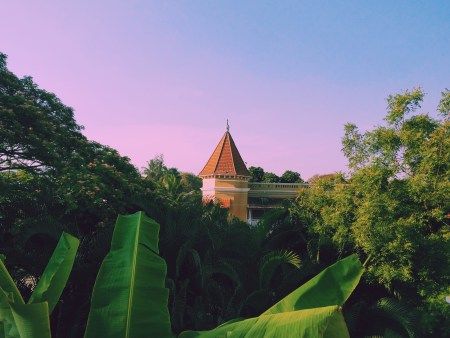 Experienced a marvelous view with a fairy tale like house standing right in front of me. As the sun set I was ready to go out again! I took some suggestions from my dorm mates and headed towards Chaat street and Devaraja Market.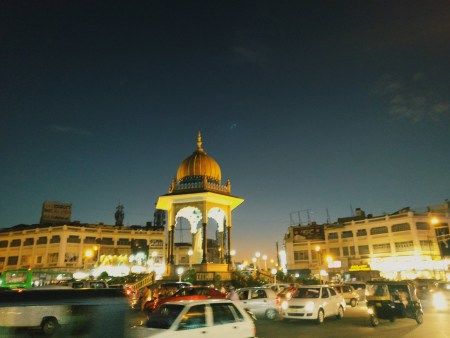 Bustling streets with vendors is what I would describe it as. Well, to be honest, Devaraja Market had some nice places to eat. But what stole my heart was the Chaat street, where I could see dry gobi( dry cauliflower fried and served in a sauce), lassi, chaat, pani puri and all other street food you can think of, truly a foodie's paradise. I finished my meal with a watermelon juice and strolled around some more in one of the cleanest cities I have seen.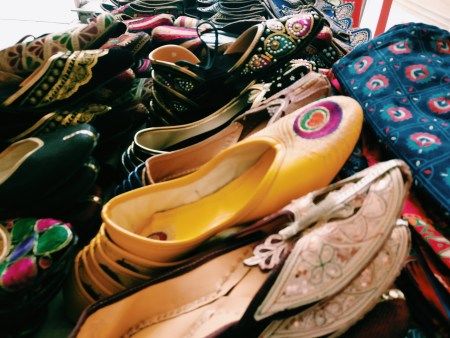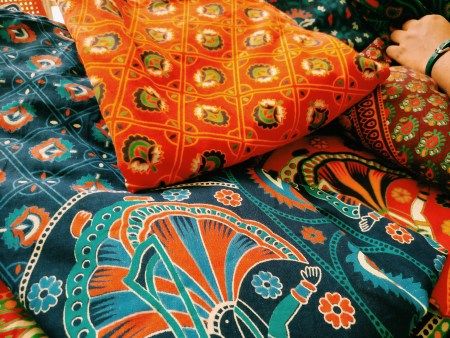 After which I had some bonda soup for dinner in Hotel Siddhartha and called it a night while discussing how cheap clothes were in Devraja market with my dorm mates.
Day2
Started the day with a cup of coffee and gazing at the beautiful fairytale house, after which I packed my bags and was ready to check out. I spent some time reading a book in my hostel's common area.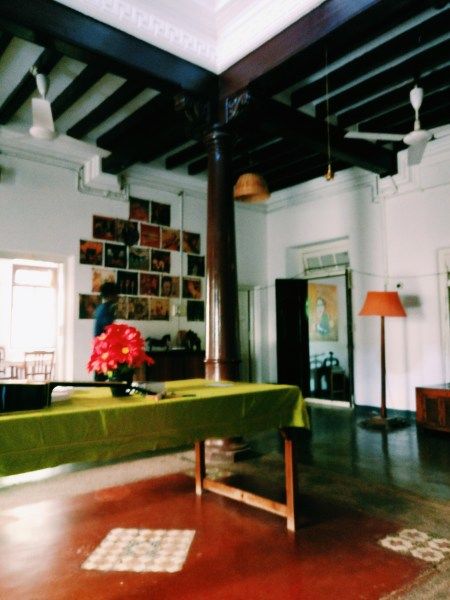 Suddenly, I heard a noise. It was obviously my empty stomach calling out for some food. I took little time to start walking for food. And it had to be Mylari Dosa place, this place has been there since forever and have the best Dosas ever. The time I went was a rush hour and hence I couldn't take a picture of my delicious Dosa.
Demolishing my Dosa, I walked some more and ended up in front of Mysore Mall, which had a royal facade. Spent some time listening to music and settled down for a Bollywood movie(I wouldn't usually do this but I wanted some spice in my life at that point and also because I LOVE doing things alone).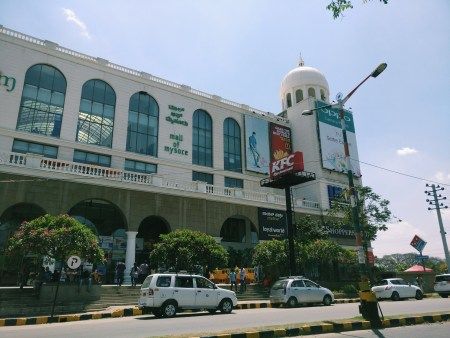 After finishing the movie, I had my lunch and headed towards hostel so that I could take my bag and go to the last stop of the day as well as my trip. Took an auto from my hostel to St. Philomena's Church for Rs.30( Ola auto again! Normal autos asked for Rs.60).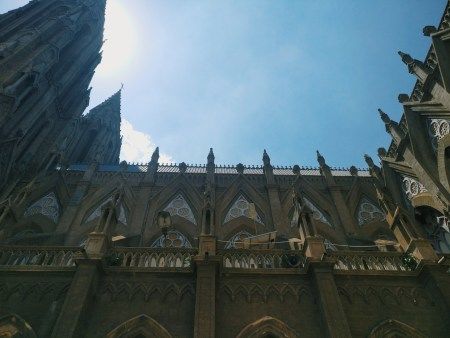 St.Philomena's church is one of the main landmarks in the ever busy Ashoka road. The church was constructed decades ago in Gothic structure and made me feel as if I was back in Europe. Honestly, this is one of the largest church I have seen in India till now. The altar of the church is an elaborately crafted marble structure that contains the beautiful statue of St. Philomena.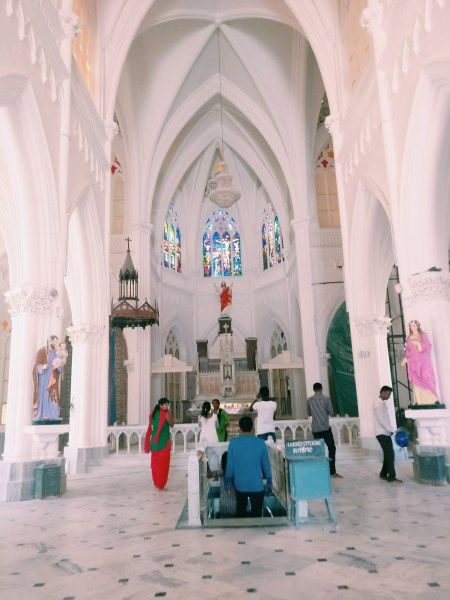 Beneath the altar lies the underground tomb that contains the relic of St. Philomena and her representation in a reclining position. The entrance to the underground tomb exists at the end of the congregation hall and near the choir. I spent about an hour in the church going round and round until I was exhausted.
With this, I was at the end of my trip. While waiting for my bus which was two hours late(AGAIN!) I met this guy from Bangalore and heard his part of the trip. He apparently went to some backwater kind of area and had a good 'trip'(IYKWIM) the entire night rolling and smoking. This made me think how we are equipped with our own perspective and it differs from person to person. I would have never thought of Mysore having people come over for 'trips'. You see, even if you're not 'into' things a place offer it doesn't mean you shouldn't explore.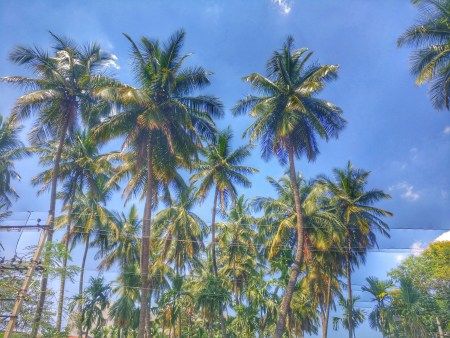 Oh and btw, if you ever find yourself trapped, suffocated, doubting your capabilities, dealing with bitchy friends, or just sad, do yourself a favor, and go for a trip. That's exactly what I did and I bet if you don't feel better after that, write back to me and I'll owe you one then!
If you like my writing and want more travel updates, check out my blog, www.everythingonmylist.wordpress.com