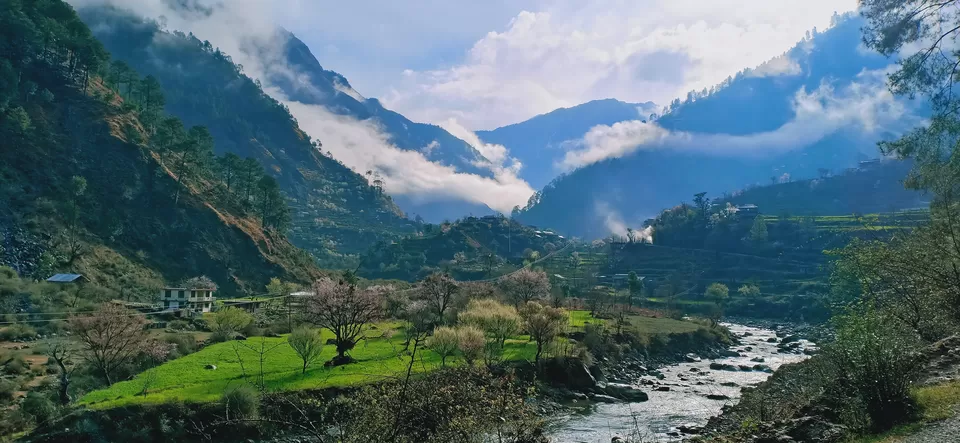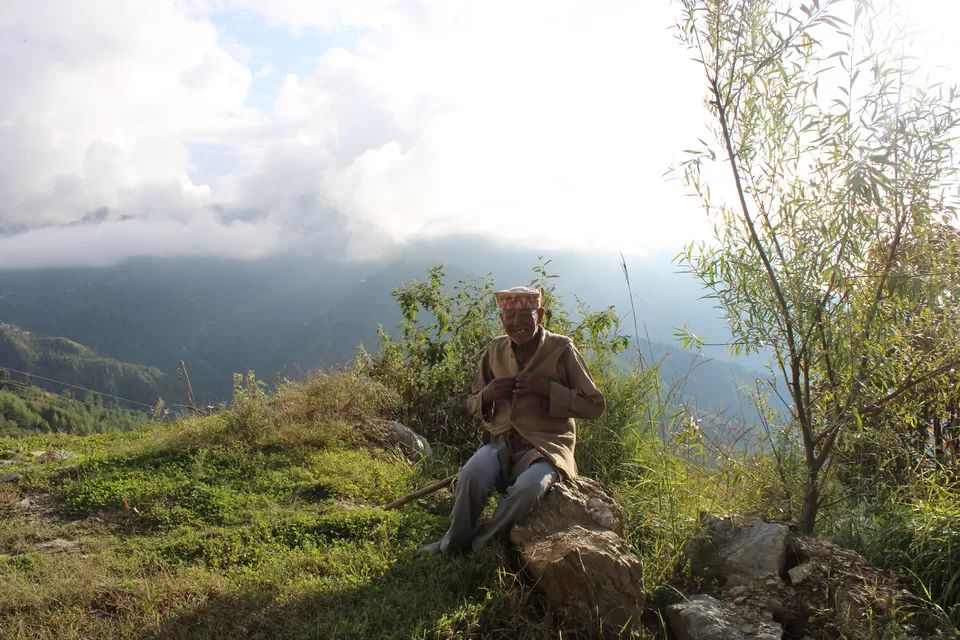 Located in an untapped place in Himachal, Tirthan Valley is your next travel destination if you're seeking an escape "still relatively off the radar". A place away from the hustle-bustle of popular touristy spots, this valley is astoundingly well connected yet still a terra incognita. A paradise for adventurers and naturalists alike; Tirthan Valley offers a wholesome experience all nestled in nature's lap.
Location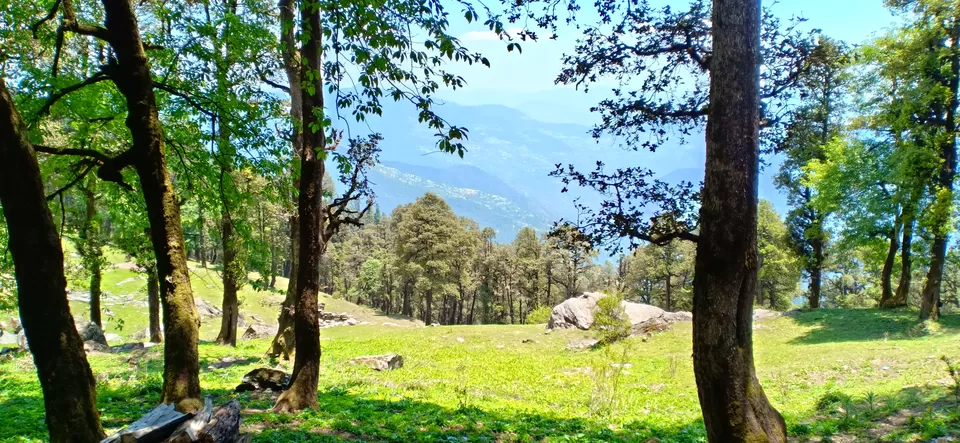 Tirthan valley is a part of Banjar, a town in Kullu district in the state of Himachal Pradesh. Deriving its name from the Tirthan River, the valley is perched at an altitude of over 1600 meters above sea level. This valley acts as the entrance for the thriving Great Himalayan National Park (GHNP) where travelers can enjoy the wildlife thanks to its wide altitude range and relatively undisturbed habitats.
Why you should visit Tirthan Valley?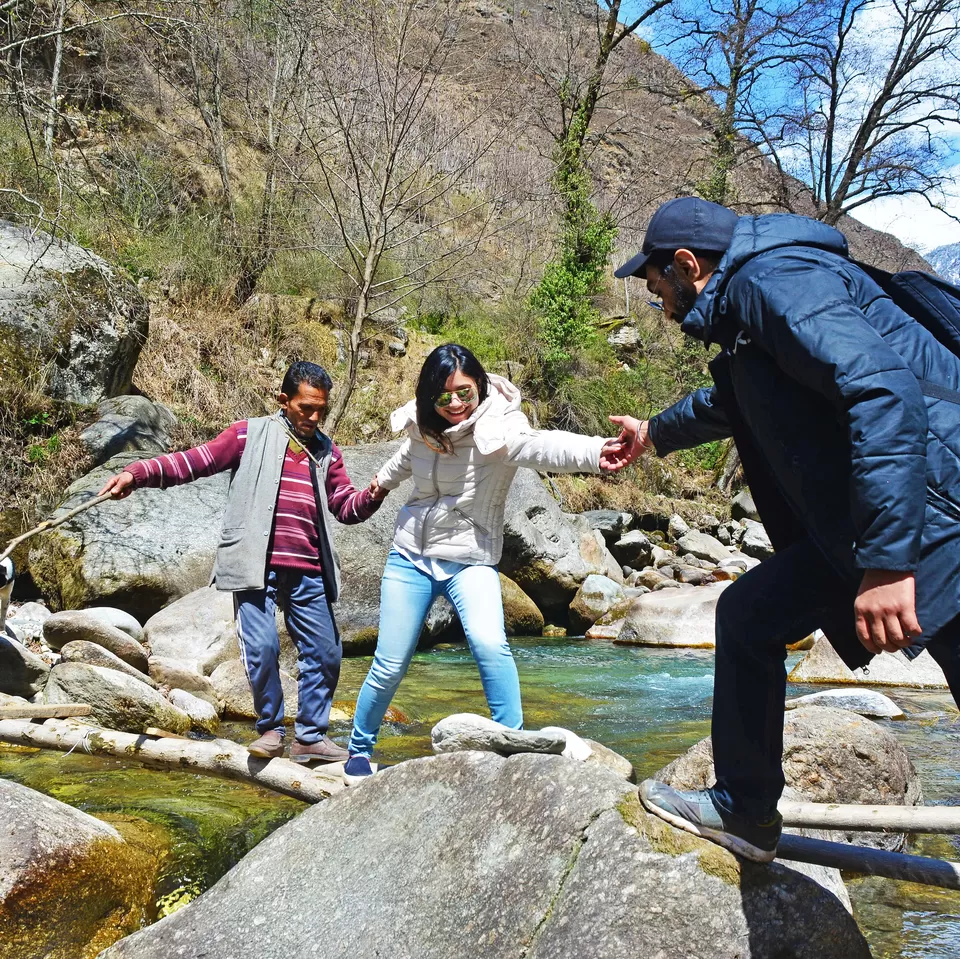 Being an offbeat destination, you might think this place is in the sticks far off from humankind, but Tirthan Valley is very well linked and has an optimal population with rich culture and friendly residents. Unlike Manali and Shimla, this valley is still earning its major income from its agriculture and is still in its budding phase in the tourism industry. Catering pleasant weather almost throughout the year and being secluded from the tourist crowd's bustle, it is the ultimate escapist's dream.
How to reach?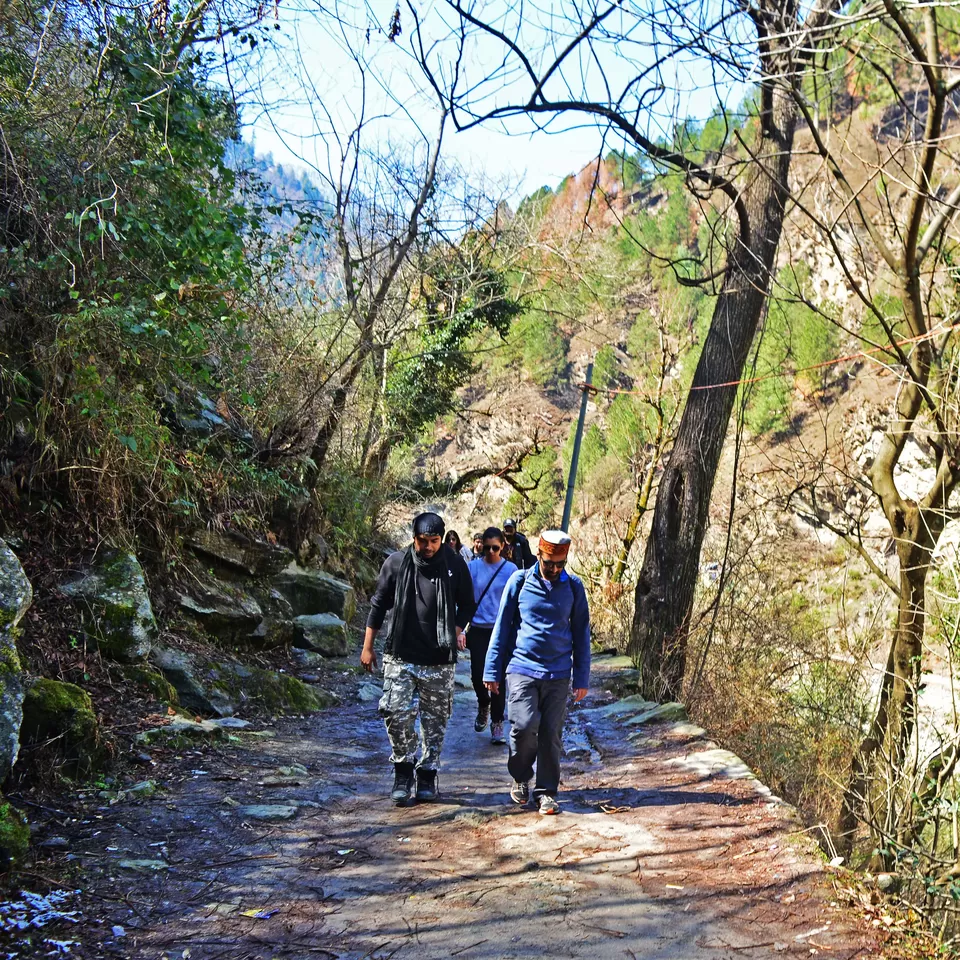 To reach the valley, you can either drive on your own (from Chandigarh:7 hours and Delhi:12 hours) or catch a mode of public transport. The road that connects the valley is well-built and will bring you to the valley safely. Simultaneously, the other modes of transport are
By Bus:
You can take a Volvo bus from Delhi/Chandigarh on route to Manali and get down at Aut which is just 26 km away. Taxis are easily available from there on to the town.
By train:
The nearest railway stations to the location are Ambala and Kiratpur, both well connected with various other cities through the means of rail network. You can take a bus or cab from these stations to reach the valley.
By Flight:
Located at a distance of around 48 km, the nearest airport to Tirthan Valley is Bhuntar and second to that is Chandigarh which is 134 kms from Tirthan Valley. Indian Airlines is the commonly operated flight to this region. If you prefer air travel , advance bookings are recommended.
What to do in Tirthan Valley?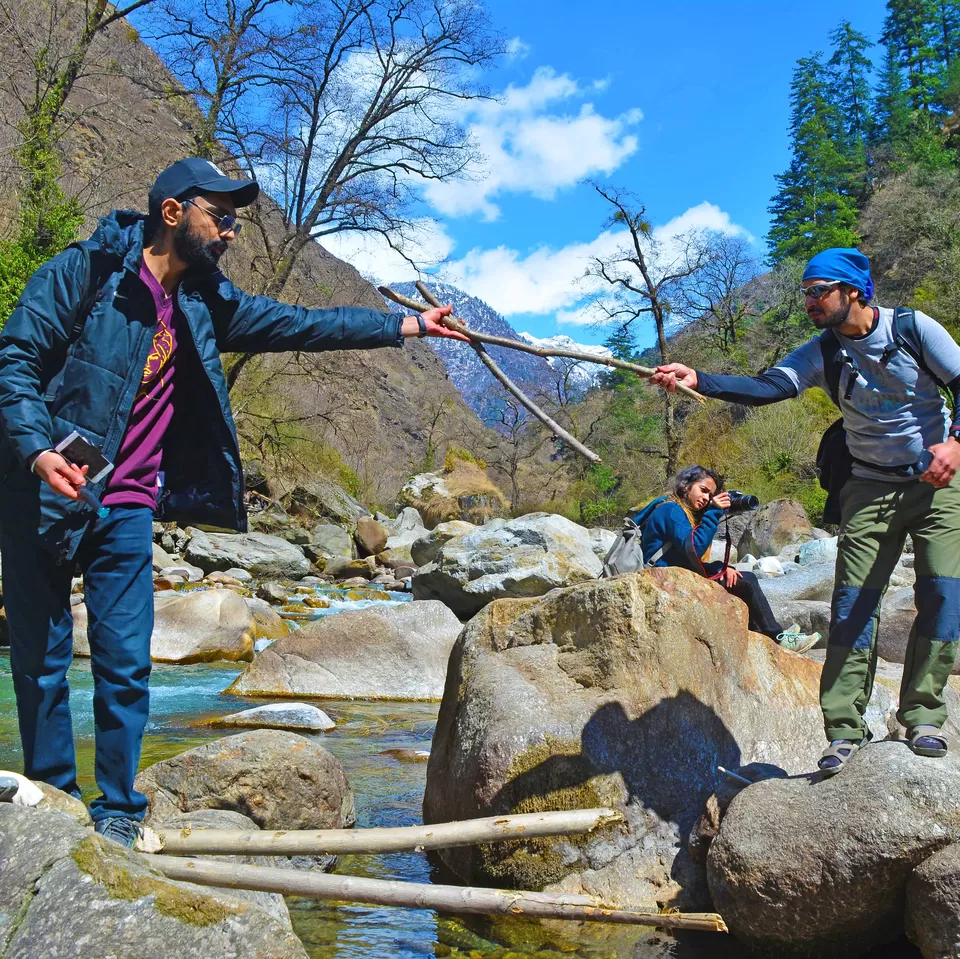 As said, there is something for all in this exotic destination. Ideal for trekking, fishing, wildlife watching, unlimited star-gazing it is also perfect to just sit and unwind and be one with nature.
You can scout for a 6 km trek from Jalori Pass, to view the serene waters of Serolsar Lake surrounded dense pine forests or you can uphill hike to the soothing whispers of the unexplored waterfalls gushing over the rocks to fully attune all your senses.
Another charm of Tirthan valley is the Chehni Kothi. Standing tall as if conjured from a child's storybook with stone slabs and wooden beams, legends say that this castle is 1,500 years old with 10 storeys and was formerly the fortified home of Rana Dhadhia, the erstwhile king of Kullu.
Maintaining their traditional customs and rituals, there are also a number of holy places and local temples. The beautiful statue in the Shringha Rishi Temple has gorgeous wooden carvings that represent the 24 different births of God.
Embark on a fishing escapade to the babbling and burbling waters of the gem-blue Tirthan River feeling like you're being let in on a local secret. It is the only river in the western Himalayas untouched by the hydro-project dwellers. Also have a chance to fish the Brown and the Rainbow Trout, the two of the tastiest freshwater fishes on the planet.
You don't necessarily need a trek or a hike to indulge in the beauty of this place, all you need is a small walk in the locale gazing at the rustic riverside homes and you'll definitely return with pockets full of visual souvenirs. You can stay at luxury hotels like the Rocky Mountain Lodge in Jibhi or you can also experience living the himachal life by opting to accommodate at homestays like The Dalton's Village - which is crafted such that you get a combined experience of homestay, campsites and nature trails.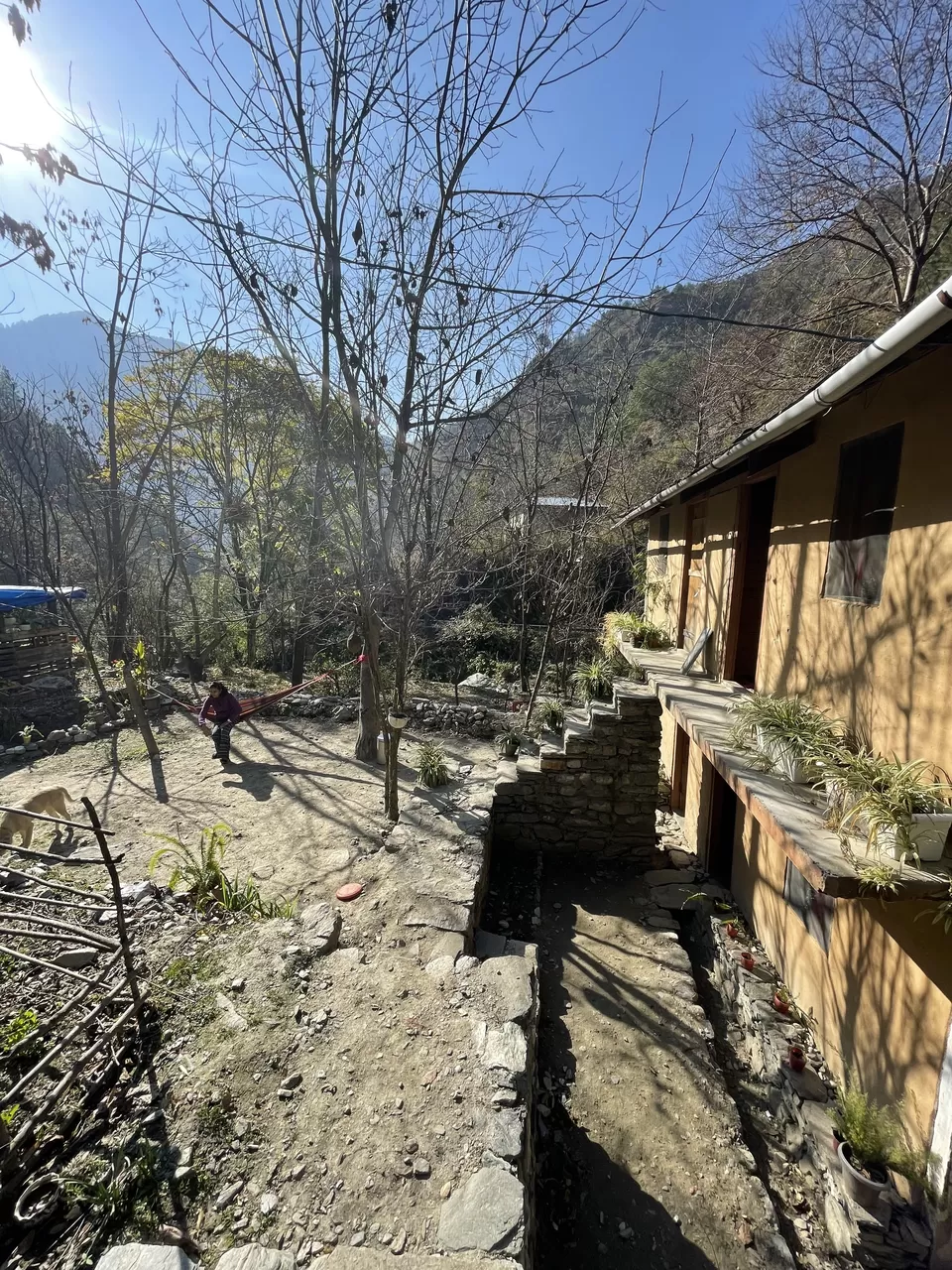 To know more about The Daltons Village, visit their Instagram page @thedaltonsvillage