The valleys in Himachal take name from the rivers that run through that region. One such region is Tirthan Valley located in the tributary of Tirthan River.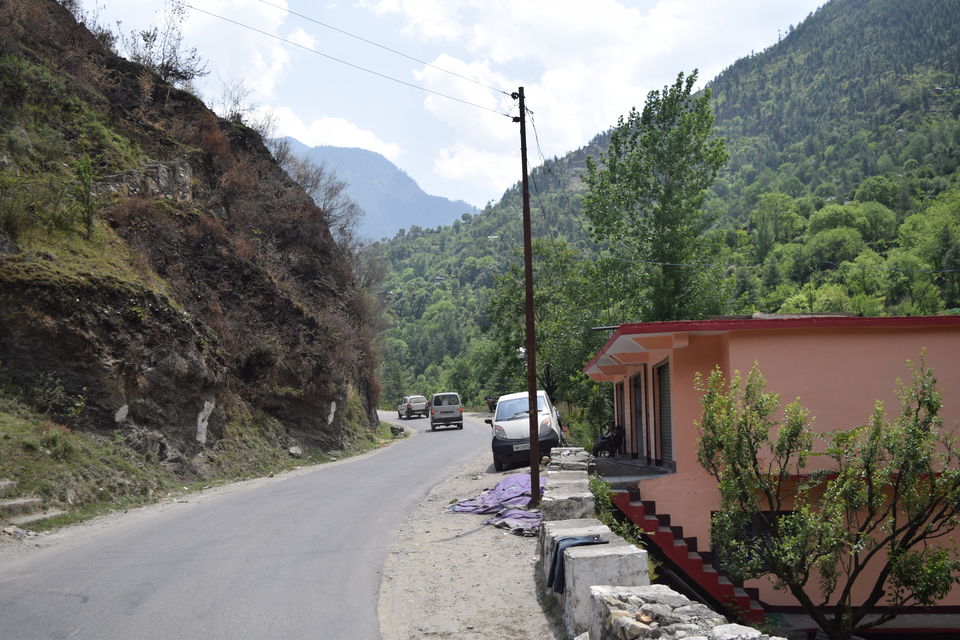 "When the British settled in the hills, they brought parts of their culture in the form of architecture to this land. The buildings of Shimla still remind of the British heritage through the architecture style. Even after imitating the reminders of their home they missed their food, especially the lovely, beautiful, juicy, Trout Fish. To solve this one missing link, they transported dozens of Trout to Himachal Pradesh and left them in the rivers. This is how the Trout Fish reached Himachal and slowly they made Tirthan River their home."
Unlike most of the rivers in Himachal, Tirthan River is a shallow stream with knee deep water making it an ideal place to chill and go fishing. Tirthan River flows from the glacial streams of Hanskund peak, a beautiful trek destination inside The Great Himalayan National Park. Tirthan Valley stretches from Banjar to Bathad with a number of small and beautiful villages en route.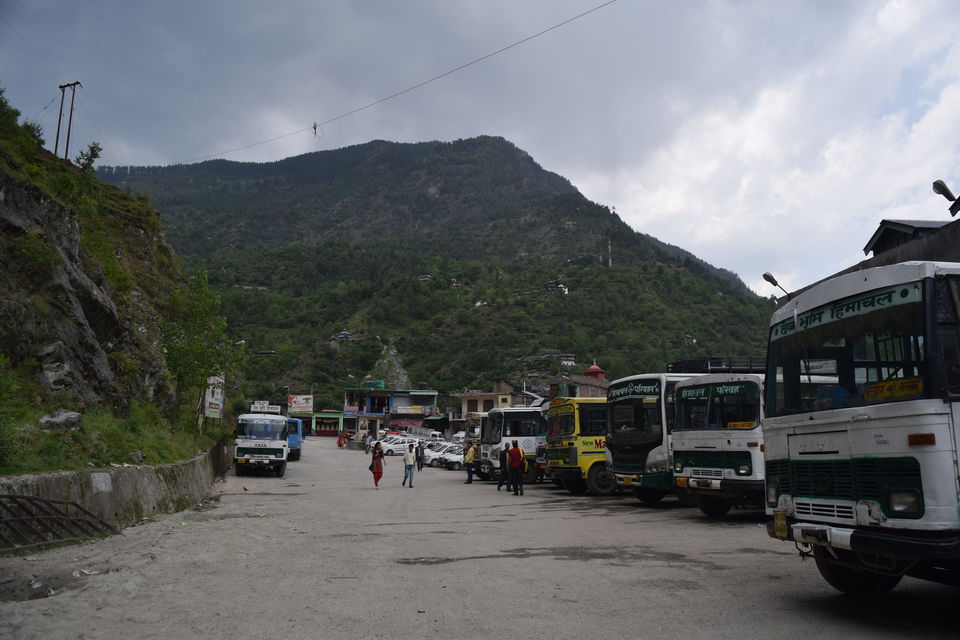 How to reach Tirthan Valley
Assuming that you are traveling from Delhi or Chandigarh, you need to take a bus going to Manali and get down at Aut. From Aut, regular buses are available between, Gushaini, Banjar and Jibhi. Banjar is the biggest bus stand of Tirthan region and from here you can get the regular buses for Gushaini, Jalori and Jibhi.
Escape to Tirthan with WanderOn
If you don't want to get into the hassle of booking buses, or looking for a great place to stay in Tirthan Valley, let WanderOn do it for you. At just ₹6,000 to ₹6,700 (depending on whether you opt for quad-sharing or double-sharing accommodation) for three days, this adventure company will show you the best of Tirthan Valley. You will be picked up from Delhi, put up in a lovely resort in Jibhi, taken on a trek to Jalori Pass and driven around to experience the wonders of Tirthan Valley.
Interested? Find all the details here.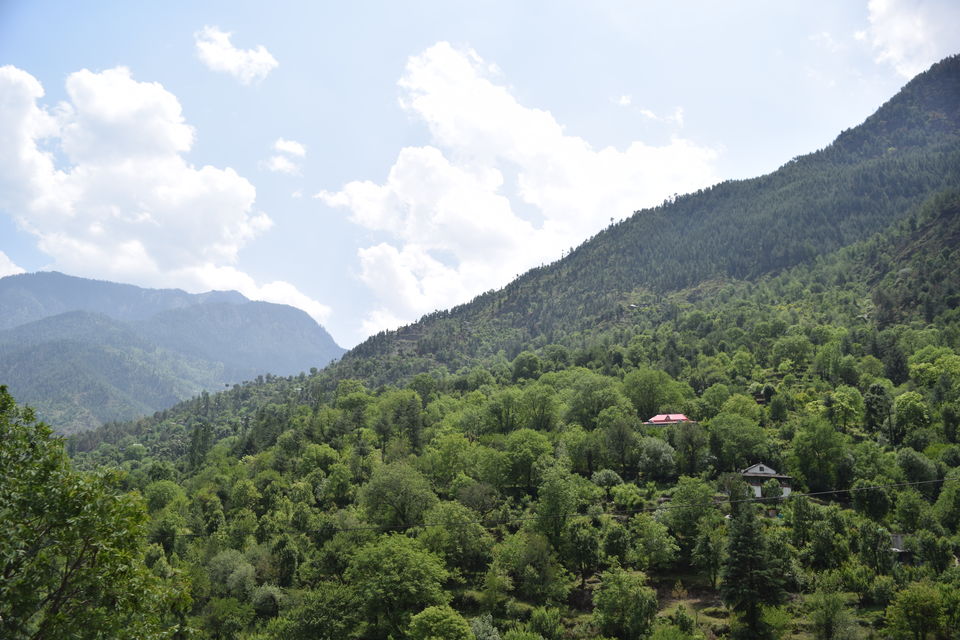 How to explore Tirthan Region
Tirthan Valley is filled with beautiful apple orchards and lush green forests leading up to The Great Himalayan National Park. The UNESCO certified national park leads up to a number of treks and is very popular between wildlife enthusiasts, researchers and trek lovers. The park is open for tourists during the summer season when the trek route up to the source of the Tirthan River is open.
Gushaini is the most preferred location for anyone who wants to take a first-hand experience of this region. You can go village hopping, fishing, trekking and river-side camping. Bandal is another serene village where you can hike from Gushaini. For those who are looking for treks in GNHP can get their permits from the forest office at SaiRopa.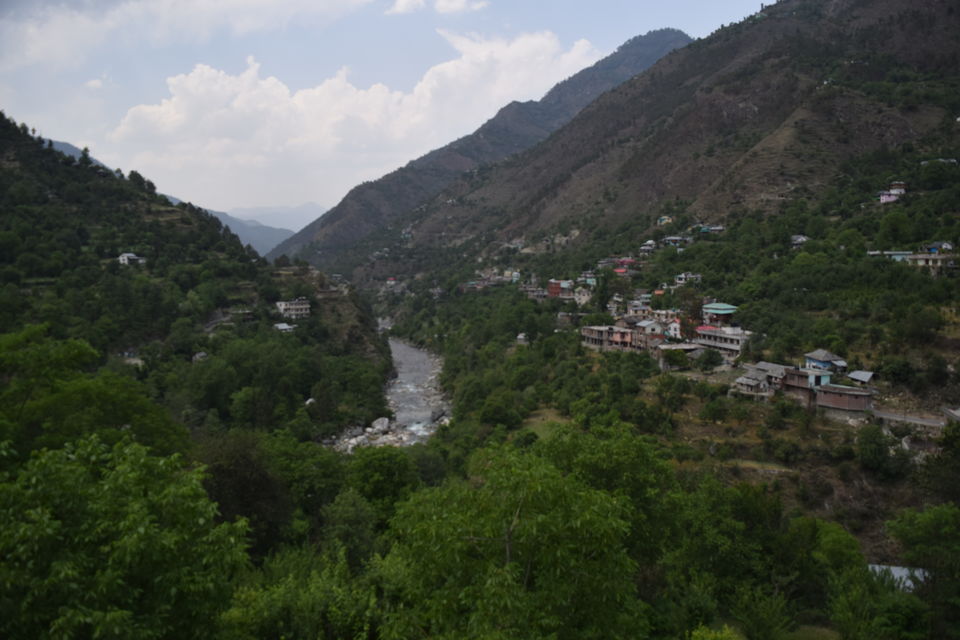 Important Note
Most of the homestays in Gushaini range above INR 1000 with meals included. For anyone who is traveling on a budget can always opt to stay in Banjar or Jibhi and then travel to other villages via bus. There are buses that ply to different villages including Jalori at different times and you can make the full use of the Himachali local transport for your travels.
When to Visit
The best time to visit Tirthan Valley is between March and September, avoiding the monsoon season. The months of January and February are also ideal for anyone who wishes to experience the bone chilling cold of the Himalayan region and if lucky you would see snowfall as well.
Trekking and Cycling Trails of Tirthan
Tirthan, as I told above, is a paradise for adrenaline enthusiasts. There are a number of trails that you can explore and experience the magic of this region.
Gushaini to Rolla Village Trek
This is one of the shortest treks in GNHP that requires only one night stay in the camps. For someone who is traveling for a long weekend and is looking for an adventurous day, then this trek is the best way to unwind. Gushaini – Rolla Trek goes through a number of beautiful location, river and waterbodies. Two lovely villages, Ropa and Kauncha also arrive on the way. If you have more days in your hand then you can spend a day each in these villages enjoying the hospitality of the locals.
Once you arrive Rolla, there are number of other trails that you can follow. There is a birdwatching point 4 kilometers ahead of the village, while another trail leads to a hidden waterfall.
Rolla Village Hidden Waterfall Trail
This tiny waterfall is a paradise for those who just want to chill and spend some time in the lap of the nature. I took this trail during my earlier visits to Tirthan Valley. There was nothing but birds and butterflies.
Banajr – Jalori Cycle Trail
The main road leading from Banjar to Jalori is also a popular trail between the cyclists. While cycling, you pass through a number of small villages and come across mesmerizing view points. The forest trail is the most beautiful part of this cycling trip.
Jalori – Serolsar Lake Trek
Once you are at Jalori, you can trek further to Serolsar Lake. This trek starts with a stunning 360 degree view point followed by a beautiful trek that is 5 km away from Jalori. There is a camping ground where you can take your tents or rent one for overnight stay.
Note: Those who are not interested in cycling upto Jalori can also take a bus from Banjar, there are two buses that leave for Jalori in the morning.
Nagini to Choi Waterfall Trek
Another of my favorites, this 30 minutes hike from Nagini Village. There is a well defined trail leading upto the waterfall where you can spend your evening and return the same day.
The sad part
Tirthan Valley has become a victim of irresponsible tourist activities. In last two years, the number of plastic waste, empty beer bottles and leftover food has simply gone up the peak. Despite a UNESCO protected region, there is no one to make sure that the mountains stay the way they are supposed to be. There are cleanup drives in the valley that offer trekking activities in return of volunteers bringing plastic waste. This is also a great way to explore the beautiful Tirthan and generate some good Karma.
Intrigued by Tirthan Valley? Let WanderOn take you on a trip to this incredible destination that you'll never forget at just ₹6,000. Find all details here.