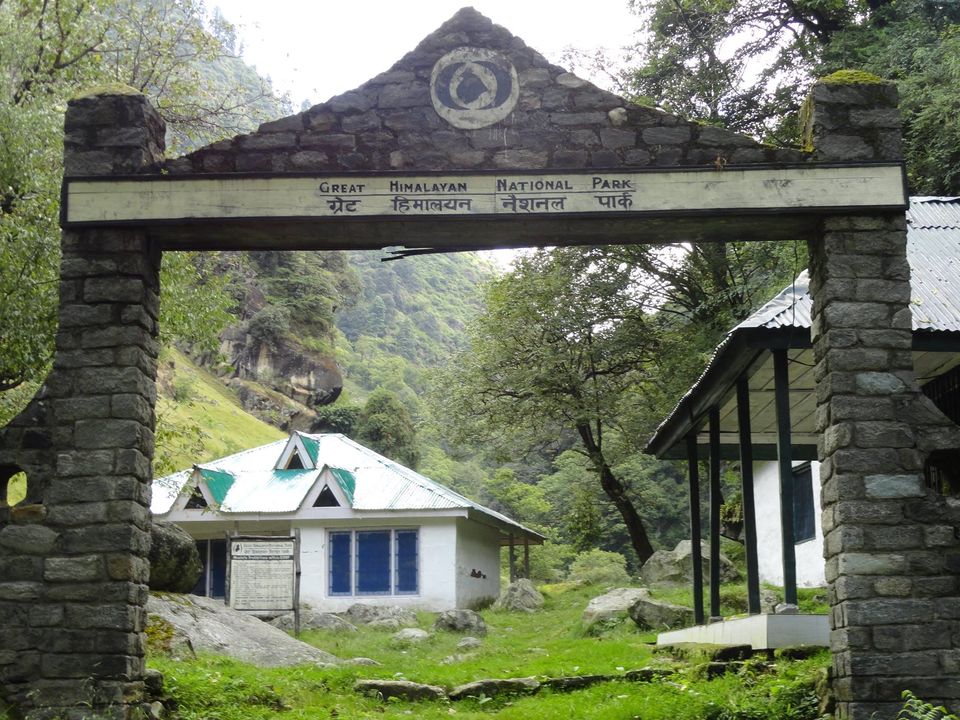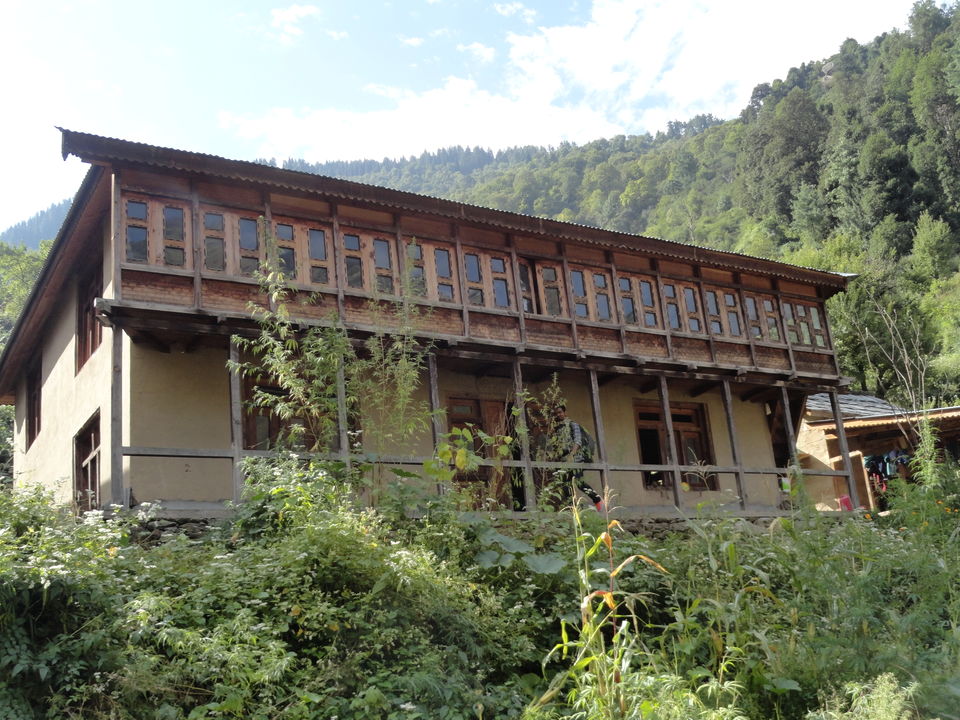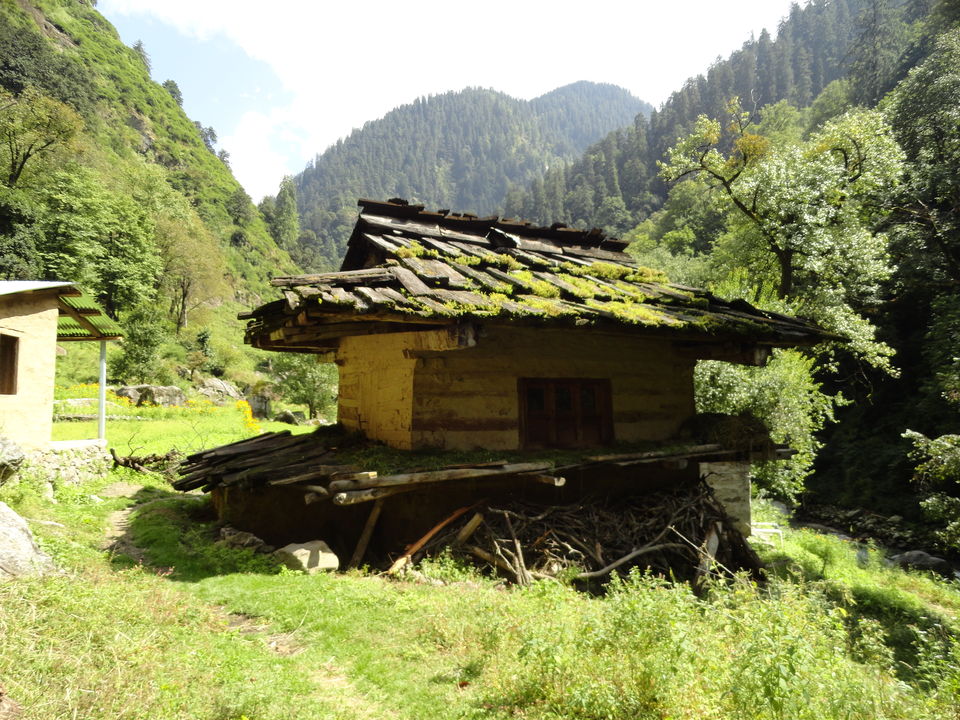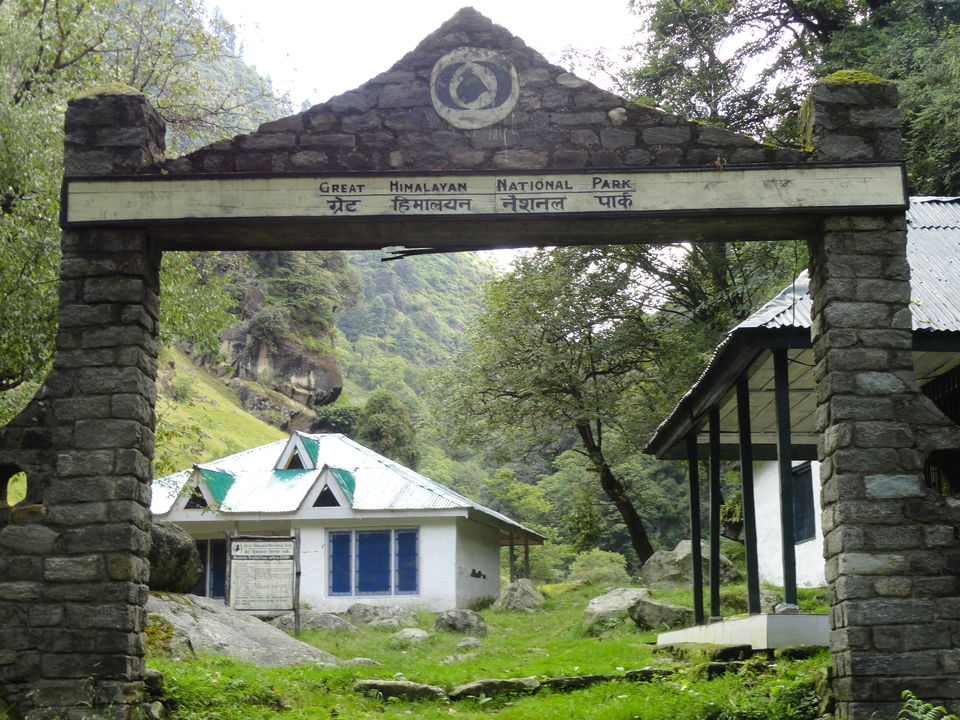 Sometimes the best things in life are unplanned. It was a last moment decision for us, a decision that would take me and four of my cohorts on this exotic journey to the virgin banks of Tirthan River at an altitude of 1600 meters known as Tirthan valley. A novice at exploration it was an absolute delight exploring the place during a long weekend with 3 days to spare. This was my first trip to the internal hills of Himachal. Sadly Tirthan valley is a not a very well-known tourist place but it holds exceptional natural beauty with the pristine Tirthan River flowing through lush green valleys and hills covered with Deodars [Pine Trees].
Our trip started from Delhi, where we boarded a bus going to Kullu from ISBT Kashmiri gate. After an overnight bus journey, we get off at Aut; a small town 28 km from Kullu City. From Aut, we went to Banjar via a local bus, then took another bus from Banjar to Gushaini. Direct buses from Aut to Gushaini are also available. There is a long 3 km long tunneled road near Aut, which is one of the longest traffic bearing tunnel in the country. As this was a completely new place for us and we were not aware of the facilities available at the national park or in the vicinity, we consulted some local residents at Gushaini village. While having food at one of the local shops we met Pritam Singh ji, meeting Pritam ji was one of the best thing that happened to us on this trip. Pritam ji's residence is deep inside the valley hills and he is a regular trekker of the Great Himalayan National Park (GHNP). After a quick discussion we decided to stay at Pritam ji's place which is around 6Km higher into the hills from Gushaini village called Kharongcha. Of diminutive proportions, this village with around 5-6 houses and total population of less than 30 people is a sight to behold. Pritam Singh ji with commendable perspicacity introduced us to real living. The sheer pleasure of plucking an apple straight from its womb to experiencing living in a house made from local timber by Pritam ji himself opened our eyes to the wonders we are sacrificing to urban living. It took us about 3 hours of trekking to reach Kharongcha after which we stayed at Pritam ji's guest house for the night; he prepared delicious local food for us using vegetables grown on his own hill farms.
The next phase of our journey took us to GNHP. GHNP gate is around 1 km from Kharongcha village, Kharongcha is the nearest village to GHNP and staying at Pritam ji's guest house is very convenient for trekkers as it is very close to GHNP gate where one can stay overnight before entering into GHNP trek. Camping inside GHNP needs a permit from local authorities at Gushaini. We explored inside GHNP for a full day, the picturesque landscape held us speechless. Alluring brooks of crystal water flowed sparkling between the rock-strewn banks, a sight that cannot be captured by the costliest of cameras. With food packed by Pritam ji assuring us of culinary delight and the clear waters of the pure and chilled river to quench our thirst we trekked for the entire day. GHNP is around 1100 Square kilometer in area and it takes about 12-14 days trek to cross the park but as we had limited amount of time we decided to call it a day and save the complete trek for some other time.
The credit for this wonderful trip goes to Pritam ji's, whose hospitality was not only refreshing but so dedicated that we were able to experience so much in so little time. We ended the trip in high spirits waiting for the day we will return and hope this blog also compels you to explore and experience this little piece of heaven.
If you visit Tirthan Valley, do stay at Preetam Singh Ji's place, His contact number is provided at the end of this post.
Pritam Ji's Contact - Phone – 09459831926 Village - Kharoomgcha, District Kullu, Himachal Pradesh, India