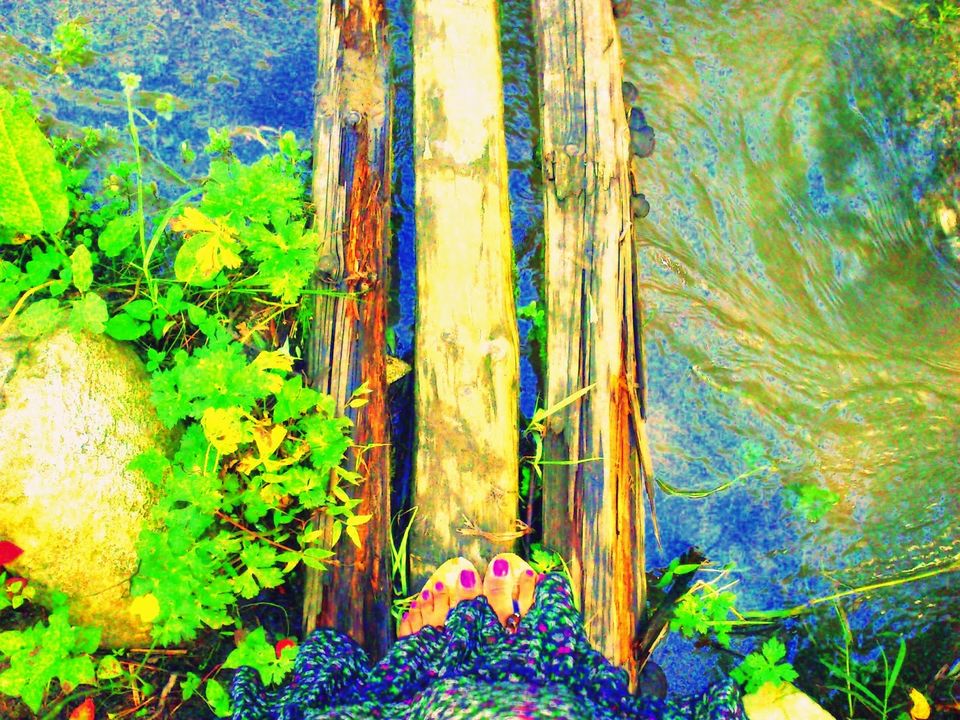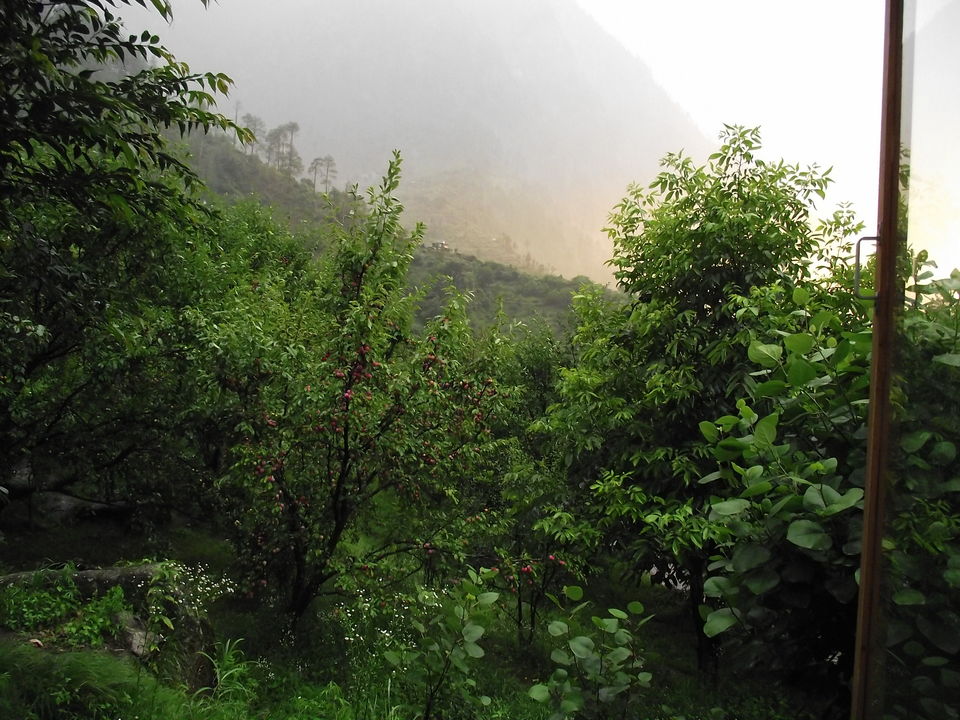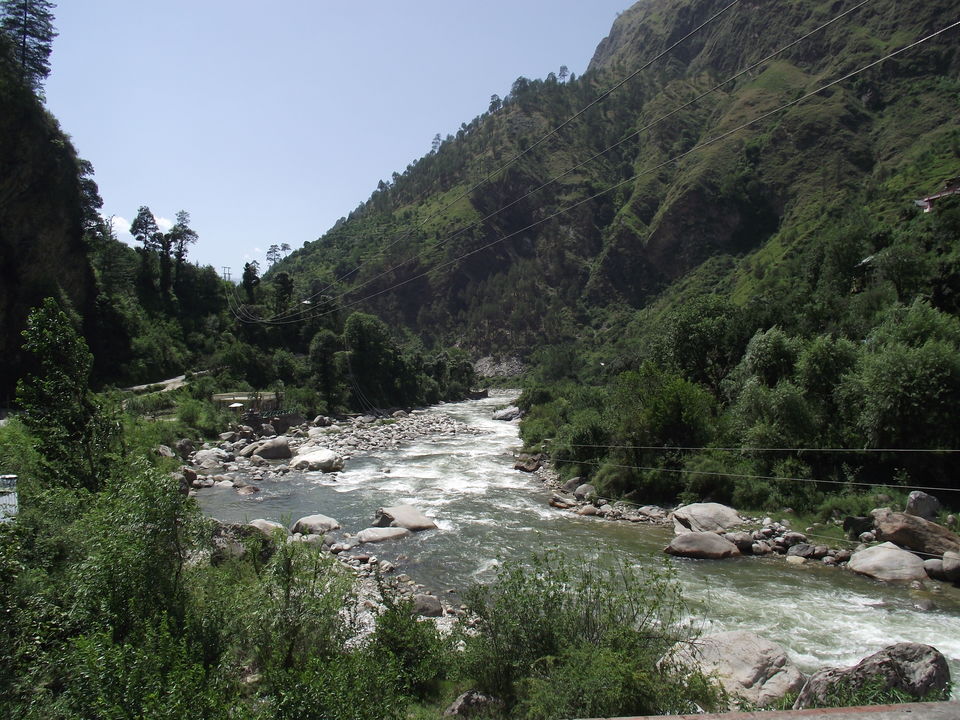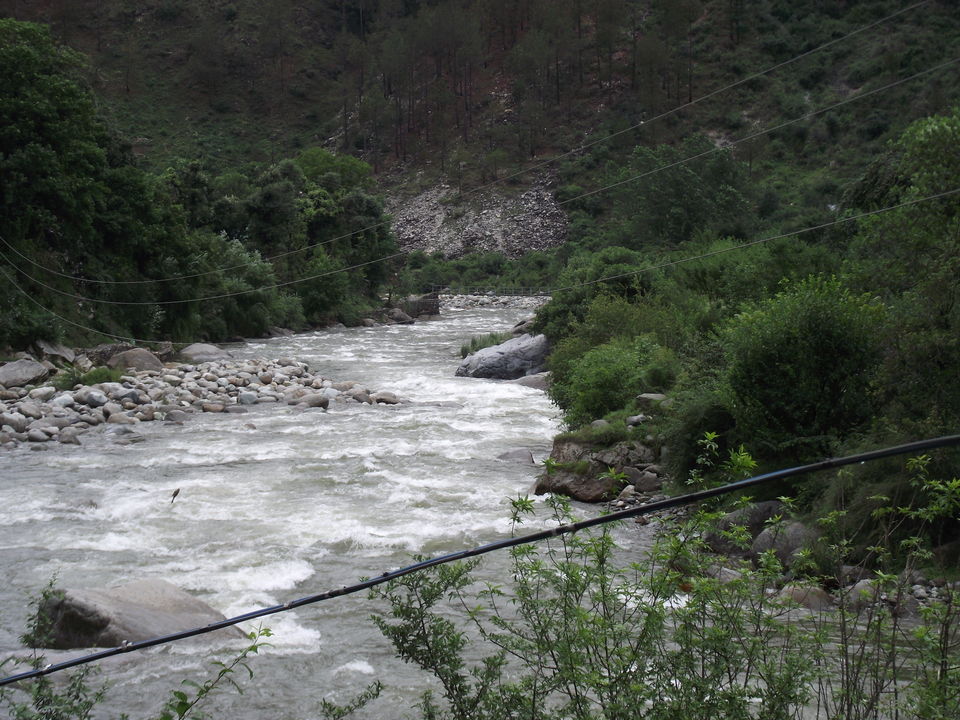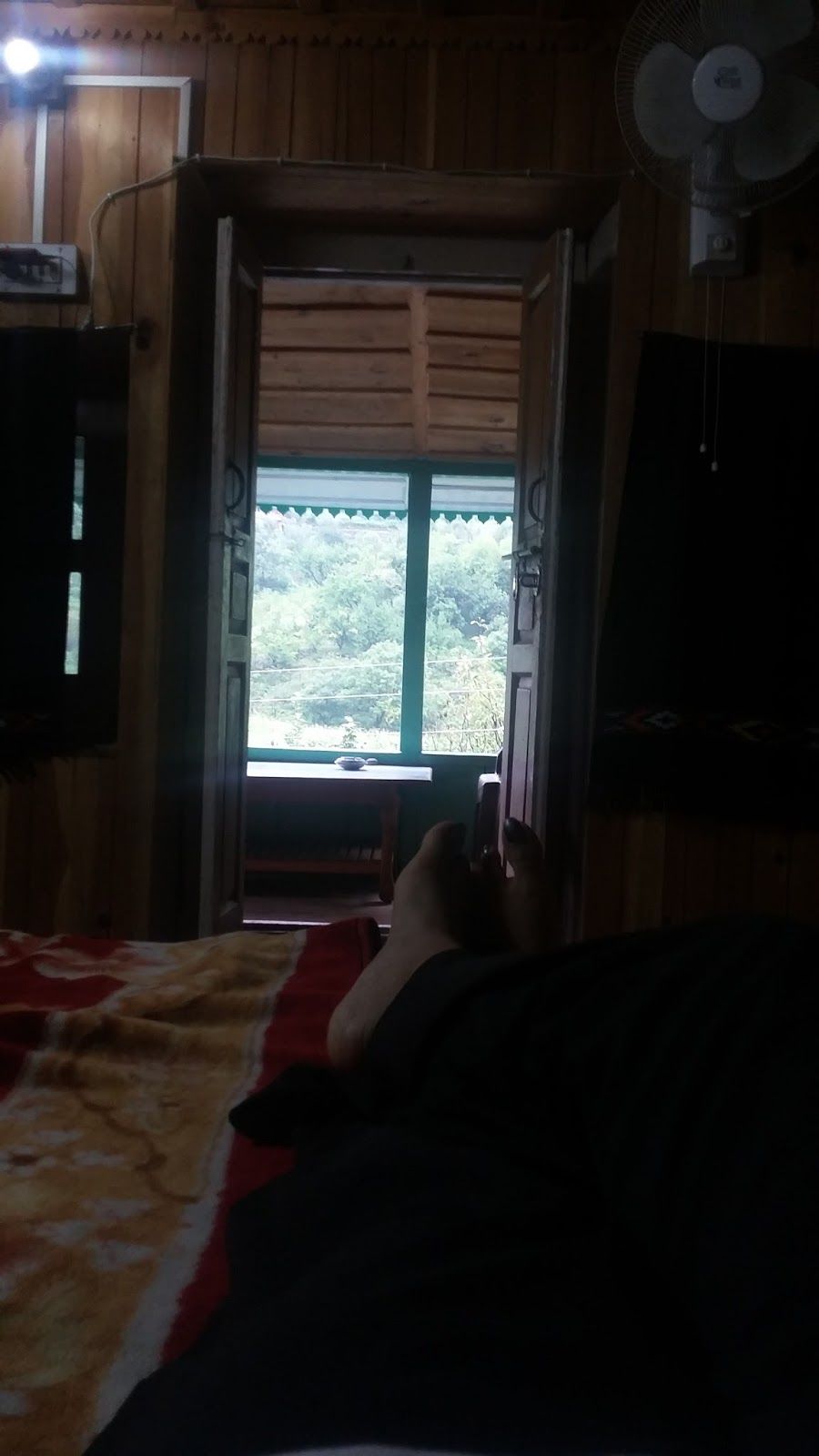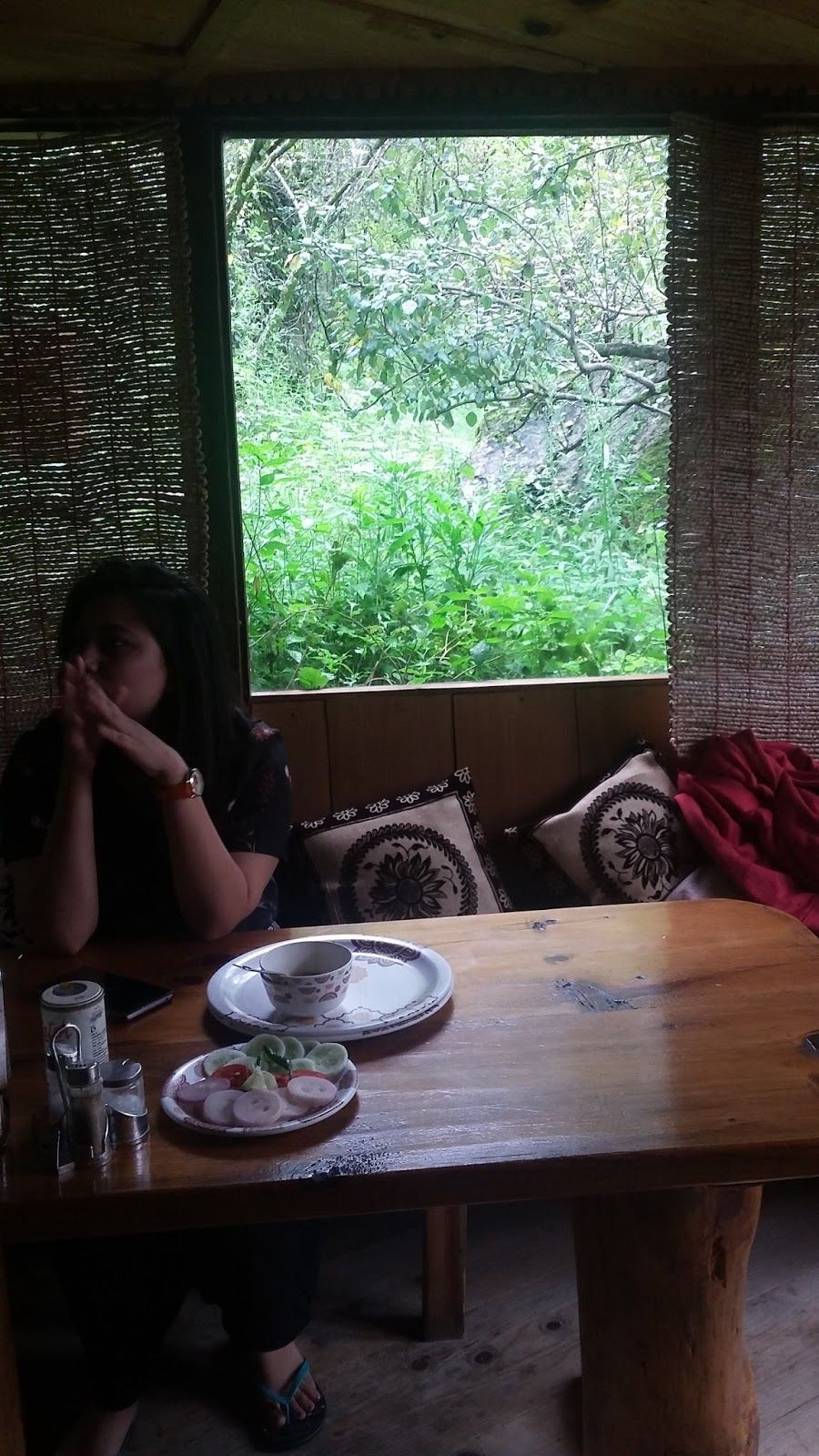 Mr. Ruskin Bond, the master story teller, affirms, "Once you have lived with mountains, there is no escape. You belong to them." And my affair with the Himalayas tends to agree with every single word of his.

Himalayas, the ivory crown of India, owns numerous hamlets that are unexplored and are embellished with mystic weather, untouched roads, pristine rivers and occasional rainbows.
Brimming with lush green forests and cuddled in the lap of the majestic mountains in Himachal Pradesh, Tirthan Valley is an off-beat place situated in Kullu district.
With an altitude of approximately 1600 mts. this beauty is safely tucked away from the commercialized towns of Himachal.
Being a lover of nature myself, I'm always in search of exploring off-beat places, and the moment I witnessed the silent beauty of this valley, I knew I had fallen in love with Himalayas all over again.
So if you're one of those people who'd rather look at the stars all night long while listening to the glorious music of a pristine river flowing beside the valley, this is one place that'll make you forget about the rest of the world.
So, here's all that you need to know about the valley.
How to Reach-
If you're travelling from Delhi, you can board a bus or travel by car. Since the place is little known, boarding a bus would be a better(and cheaper) option.
You can book your ticket from the HPTDC office at Janpath and board the bus from the place itself.
It takes about 12 hours to reach Aut by the bus which is around 20 km away from Tirthan Valley.
The bus will drop you at Aut(just before Pandoh tunnel) and from there you can hire a local taxi to your homestay/hotel at Tirthan or the local bus will take you to there.
It can be a little hectic to travel by bus since you'll have to get off at Banjar and hop on another bus to Tirthan. Moreover, buses from Aut to Banjar are way too crowded.
As you enter the valley, you will witness the musical Tirthan river shimmering like a diamond and gushing alongside your car or the bus. Soon, you will forget about the world you've left behind, a world that usually makes sense and enter a portal that will replenish your freedom.
Nothing can disturb you in that lowly populated village where everybody knows everybody and visitors are welcomed with open heart. The weather here at Tirthan is whimsical too.
At one moment you are smeared by the sun light but in a jiffy, you might get sprinkled with the grey chorus of rain and the clouds. Anyhow, rain in the mountains is an utter euphoria.
Tirthan is a perfect getaway for those who are sick of the fast paced life of the cities. A 2-3 days stay at this magical place is enough to lighten your mood and take on the world again.
Where to stay-
Stay at Tirthan is also affordable. There are various homestays like Khem Bharti's Guest House, Raju Bharti's Guest House, Himalayan Trout House etc. It is advised to book your rooms before visiting the place just to be on the safe side.
During my trip to the valley, I chose to stay at Khem Bharti's homestay. The rooms were very comfortable with beautiful view of the valley from the balcony. It cost around rs. 3000 for 2 day stay which also included two-timed meals. It was a lovely place to stay in and the people who took care of the home stay were really warm and welcoming. I'd highly recommend this home stay to anyone who is planning to visit this beautiful place.
What to do-
There is nothing much to do there apart from appreciating the picturesque scenery and having a relaxed time with yourself and your people.
However, if you are a trekker, you can behold something totally out of this world here in the valley; a hidden waterfall-the kind that should and most probably will make it to the list of India's most amazing waterfalls.
The trek to the fall isn't very long and is quite easy and totally worth it! As soon as you hear the sound of water cascading down the mountains, like a child, you would want to trace its sound and reach the waterfall.
As and when you see it, you would second me when I reckon that the Himalayas is full of natural treasures like this that nobody has heard of as yet.
A waterfall in the middle of nowhere-the best thing about the whole valley is this. Or so I think. You may visit the place and find out yourself.
Apart from this, a visit to the Great Himalaya National Park and Trout Fishing can be a part of your itinerary. A drive to Jalori Pass and Manikaran can also be included since they are near by areas. Don't forget to visit Serloskar lake near Jalori Pass.It is known for its clear water and breathtaking view.
For feeding your adrenaline, you can go for river crossing that's exactly how it sounds.
Nights at Tirthan Valley are alluring.
One can witness the beauty of pearly white moon and a handful of twinkling stars. The stars that can be gazed at all through the night.
Cool breeze along with clear sound of gushing water fills you with a sheer sense of freedom in the wilderness.
Tirthan, in a nutshell, is pure bliss.