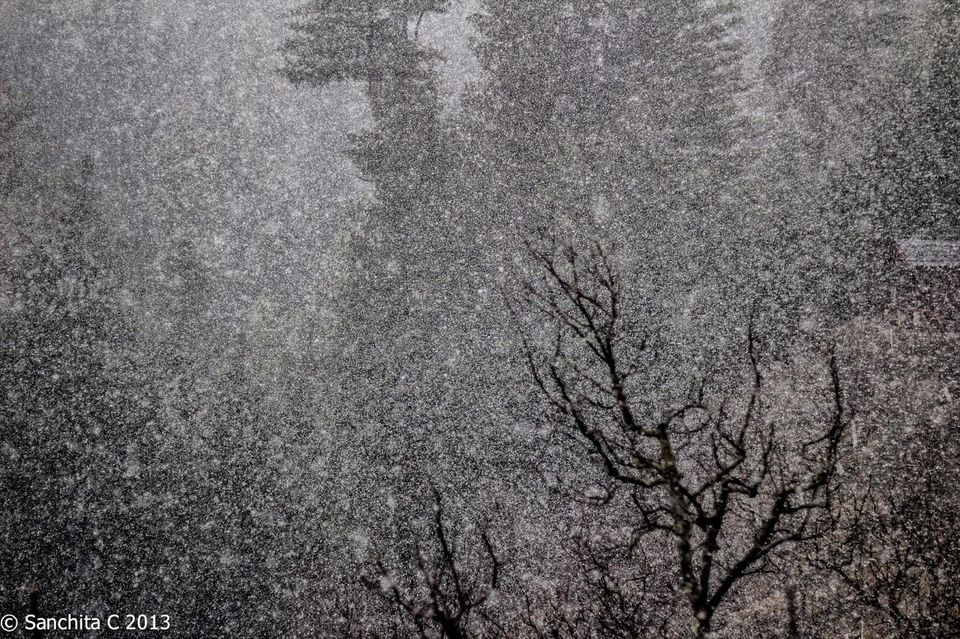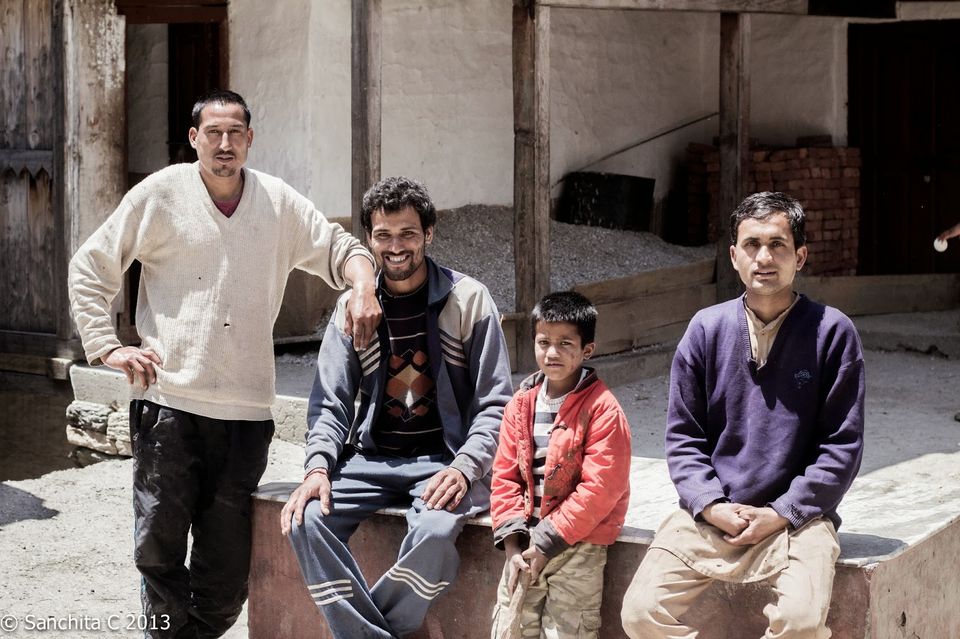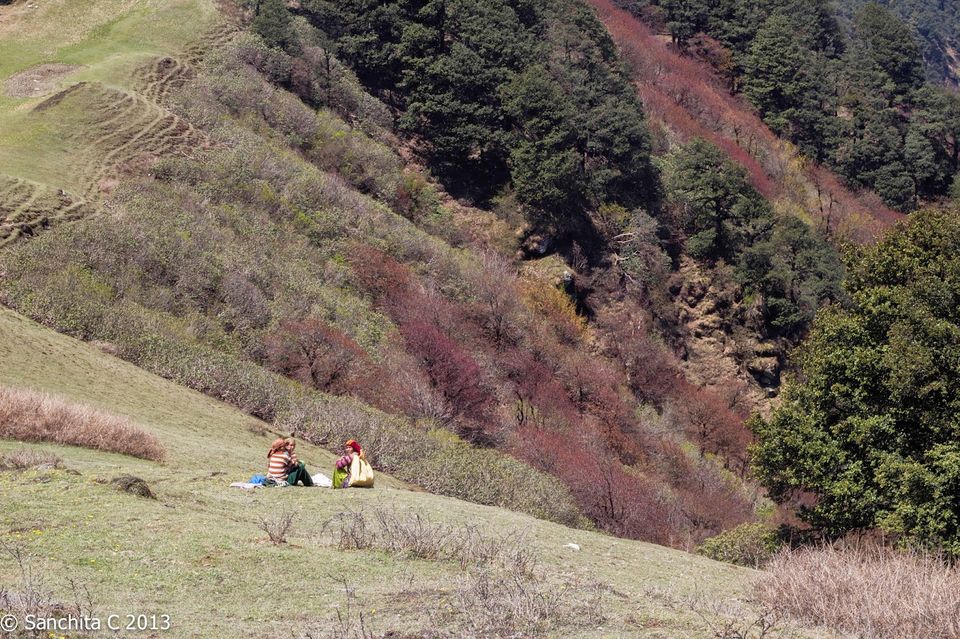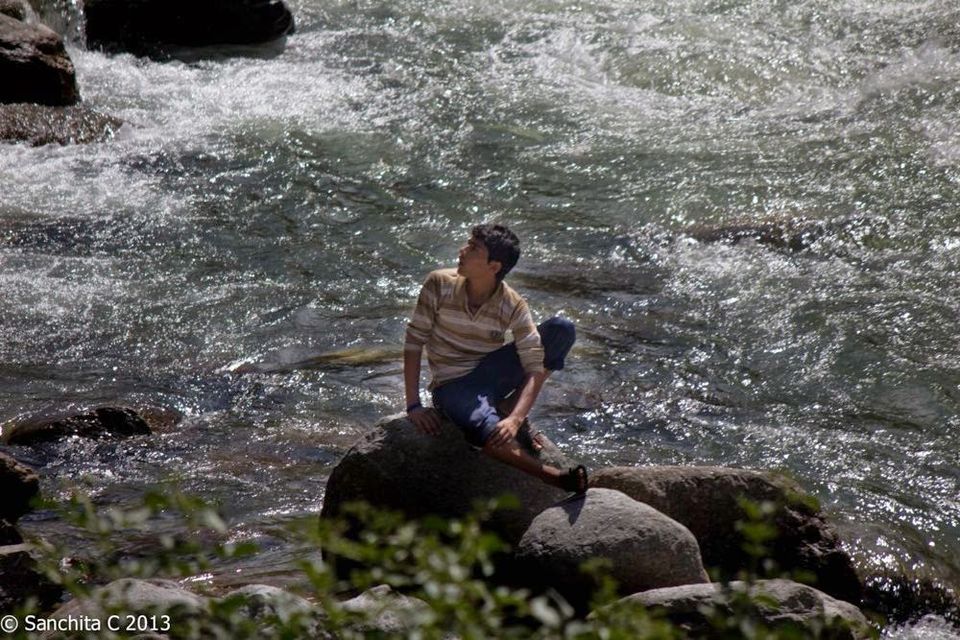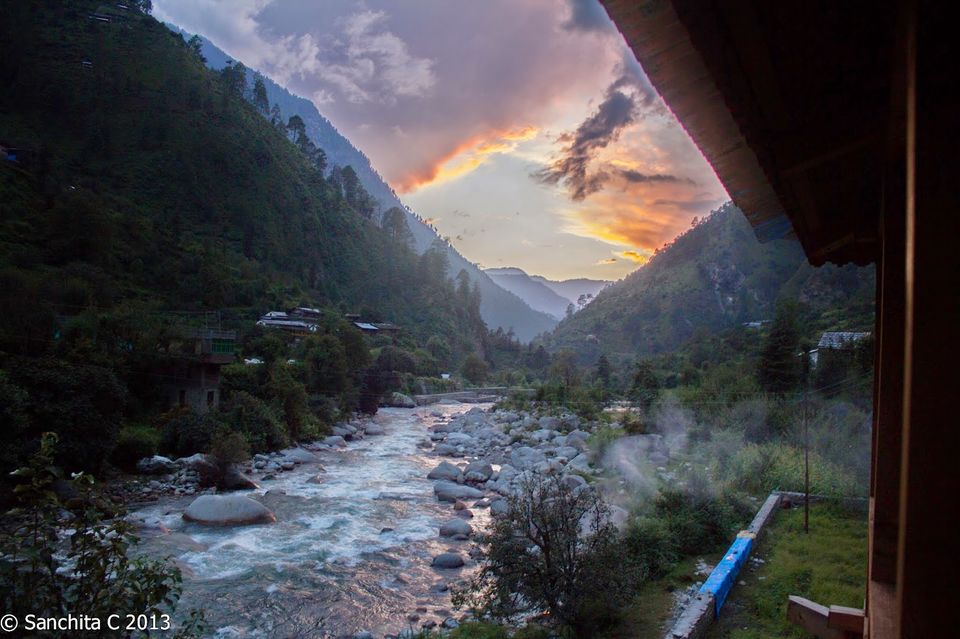 'My small piece of the sky and the sound of silence' - the words were resonating within me while visiting Tirthan Valley for the third time in a year. The valley is at least a 12-hour journey from
Delhi
but each time the journey had felt smooth (went in a car twice and a bus once). Could be because of the company (of friends) or charming views on the way or simply my state of mind to enjoy no matter what or a combination of all these.
Tirthan Valley is in Kullu District of Himachal Pradesh - about 544 km from Delhi and 267 km from Chandigarh. Every time I stayed in areas around Banjar – about 58 km from the Kullu town. To reach Tirthan Valley one can drive up or hire a car (from Delhi via Chandigarh-Bilaspur-Mandi). One could also take a Himachal Government or a private bus and get down near Aut. There is a choice of flying till Bhuntar airport of Kullu as well. Cottages and homestays of Tirthan valley usually arrange for pick up from the bus stop or the airport.
So far Tirthan Valley has managed to escape big herds of tourists, weekend travellers from nearby towns or big cities and backpacker crowds. The valley does attract a decent number of tourists – some of them in search of a peaceful gateway or for Himalayan adventure travel. The valley is in the vicinity of the Great Himalayan National Park and not too far from Jalori Pass (3120 meters high, connects
Shimla
to Kullu).
The main attraction of the place is its yet-untouched, pristine and bottle-green-and-electric-blue natural beauty. River Tirthan originates in the Great Himalayan National Park and meets with River Parvati at Larji near Banjar (also a popular angling spot). Parvati meets with River Beas at Bhuntar. There are other such rivers in the area with splendid rapids and small waterfalls.
In the first two trips, I stayed in a camp in Village Bhiyar­­ where I thought I could just touch snow-capped mountains by stretching my not-too-long arms. On my very first visit – in March 2012, on the day of Holi – we saw dream-and-fairy-tale like, Himalayan cotton ball-ish snowfall.
The first time was spent relaxing and doing a bit of tour. In the second trip - in May 2012 - a friend and I walked around, up and down a few hills and through pine forests, crossed small waterfalls, talked to villagers and saw the places in and around the camp.
My last stay - for four days - was slightly different. It felt like I was perched on nature's lap with nothing to protect me from cold, wind or rain. And yet I never felt unprotected. As if the spectacular and serene ambience was also acting as a cushion around me. May be it was what they call a divine experience. Or may be because I was so comfortable by then that I had moved to a place in my mind where I perceived things differently.
That time – in September 2012 - I stayed in a cottage next to River Tirthan, near Gosaini – about 16 km from Banjar. To wake up in the morning to the sound of the river splashing on boulders and stones, while it negotiates its way to its confluence through twists and turns of mountain ranges on its either side, is kind of other-worldly. Blending with the sound of water were bird songs and rustling of leaves when mountain breeze passed through Alpine jungles. Missing from all this was mechanical noise of automobiles and factories or even loud human voices. However, it did not escape my thoughts that the dearth of industries in the area is not so positive as it indicated general economic backwardness of the people.
While on my way back from Tirthan Valley that time, as layers of hilly ranges, alpine forests and Himalayan villages were giving way to bigger villages and towns of the plains, I was wondering whether I would have difficulties adjusting to 'normal civilisation'. As if a special bondage to the life I had in the valley had formed. As Delhi was approaching, though, I was gradually filled with a sense of peace. I had a strong feeling I would be back in a few months to 'drink the tonic' of the valley life again.
I have moved to
Mumbai
since then and I am longing again for another touch of the green-and-blue silence and the 'tonic'.