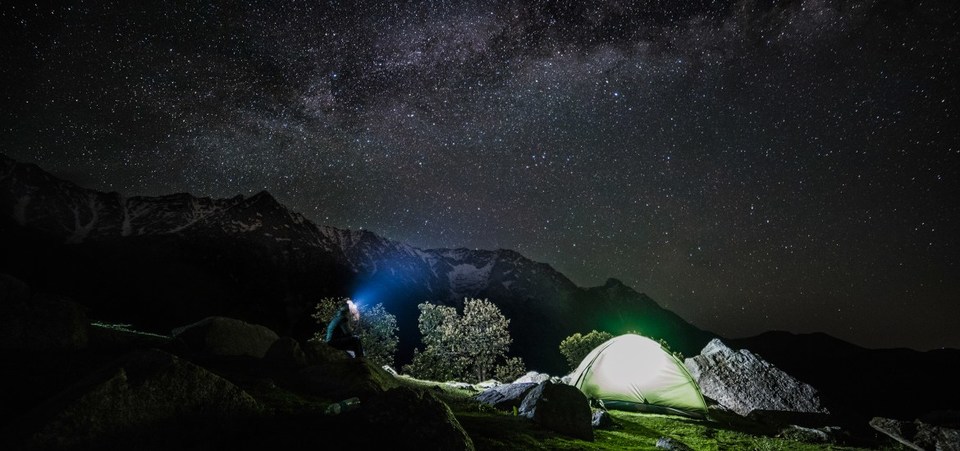 Its important to have a hobby to unwind yourself. But when it becomes your passion, then be sure, that great results are in store. We all have a dream or want to have a dream to fulfill, but very few of us can make it a reality. That is because, we feel pressurized with the worldly expectations and aspirations. And somewhere with time we get so busy with our routine life that our dream becomes a far reality which can be seen, but cannot be achieved. But I am proud to say that I know a person who has made his dream a reality and that too with his own efforts and hard work.
Today his work is paying him lots of encouragement and appreciation. It takes lots of courage and compassion to make your life accomplished by your work. And indeed his work speaks for him. At present he have lots of awards, accolades and praise to his credit for his work. His photography skills are marvelous and I am a great fan of his photos. He is my photographer friend from ' Mcleodganj trip', Mr Abhinav Pratap Singh.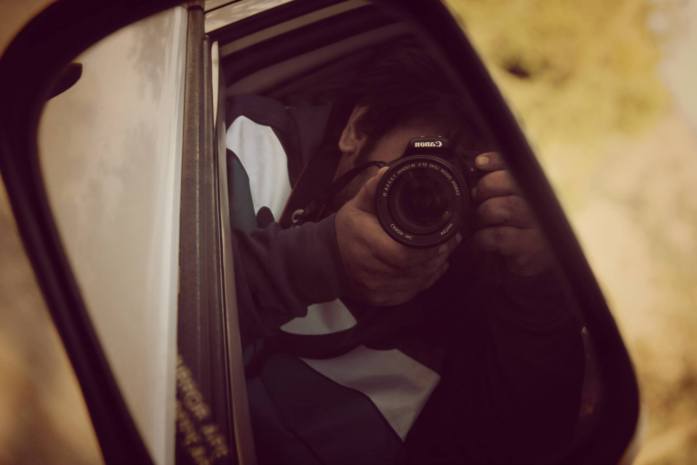 He is...
He is my friend since our engineering days. (Yes, we are engineers). He, his banker wife and my soul sister, Mr Husband and I were in the same college and in the same class. And today his accolades are a part of our achievements as well. The best part about his work is that he makes it so effortless and achievable. He plans everything so well and etches the whole sequence of events in his mind that the outcome, in the form of his stills, is tranquilizing. He likes Landscape and Astro photography but he also trifles between portraits, street photography and pre-wedding shots. Some of the many trips he did has fetched him several awards and praises. The listing goes as :
Published images
A photographer's work is recognized in the form of publishes and recognization also, apart from the physical awards. His images are a talked about topic in several global magazines and websites.
Camarena Academy: He won first prize for his image of "The Kirkjufell mountain". Won the first prize for the same click for Klik also, under the theme "Nature Landscape".
Der Atem Der Berge- Its a German magazine and it means "Spirit of mountains". His photo "Lightening the Milky Way" was published in the category , 'Top 100 Mountains'.
National Geographic Traveller India- His one shot from Landscape photography was disseminated in the 'Color and Light theme'.
Kolor Panbook 2016 edition: His image Milkyway Panorama was selected by the jury and will be published in the renowned book.
Other recognition
National Geographic Your shot- 7 photos are favourited by the editors and are most popular photos on Your shot.
Kareri
Located high between the ranges of Dhauladhar is the perfect elliptical glacial lake - Kareri Dal.
While majority of the backpackers are seen flocking to Triund or Indrahar Pass circuit, this short trek to Kareri Lake makes for a richer and quieter experience.
So today I will elaborate and collaborate one such trip of his , out of many, Trek to Kareri lake. This trip is purely his hard work and here, I am taking privilege in posting excerpts from his detailed patient work of 4 days, which he did in the month of June, this year.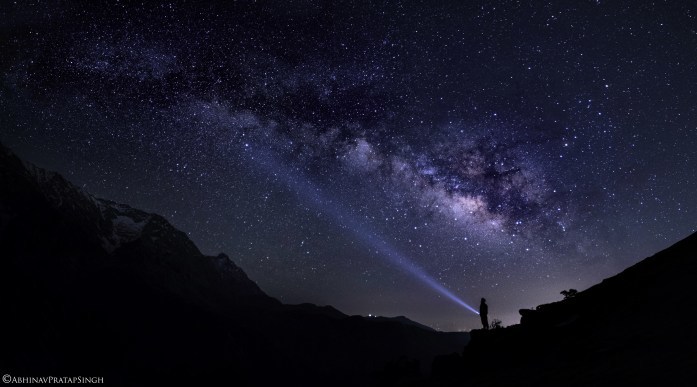 Mydecorspace: From where have you started your journey and how do you reach there?
Abhinav: I started my journey from Delhi, boarded the Volvo from Bedi travels at 7 pm and reached Mcleodganj bus stop at around 7 am next day. I have previously done a trek to Triund also, so for all those who are planning a trek to Triund,
I booked a home stay in upper Dharamkot, which is less crowded in comparison to Mcleodganj. I started my trek to Triund in the morning at around 10 am and reached there at around 1:30 pm. Its an easy trek of around 8-9 km.
I took the normal route which is
Dharamshala to ghera village by bus or by taxi.
Ghera village to Kareri village on foot, stayed there overnight, in tent or in a home stay in village.
Kareri village to Kareri lake which is approximately 10 kms from there.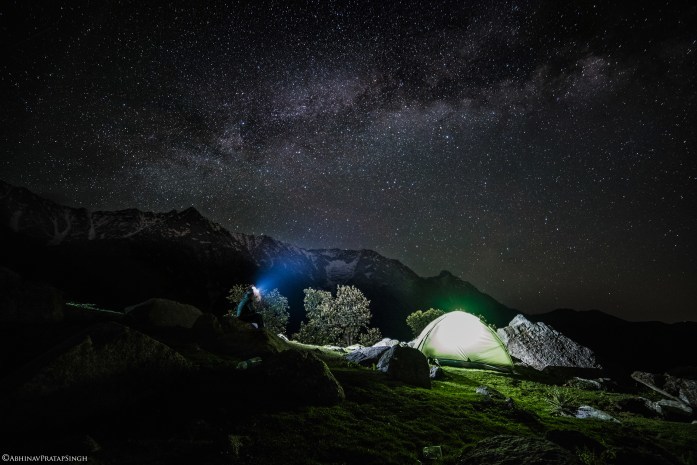 Mydecorspace: What all do you need there?
Small Day pack 20 Ltrs (you can use this on the trail to carry your trail food, camera, water and trail layers.)
Hiking pants / trousers and shirts
Good walking /hiking shoes
Flash light with extra batteries
Suntan lotion and toiletries
Water bottle
Warm jacket / pullover
Warm gloves
Triund: Apart from the above mentioned things, you are not required to carry anything else, as everything is available at Triund such as Tent, food, water bottle etc.
for Kareri lake Trek: In my opinion, I would strongly recommend to hire a guide for this trek, who can look after the food, tent and other needs, at least for the first time, so that you can enjoy the view and click pictures without any worry.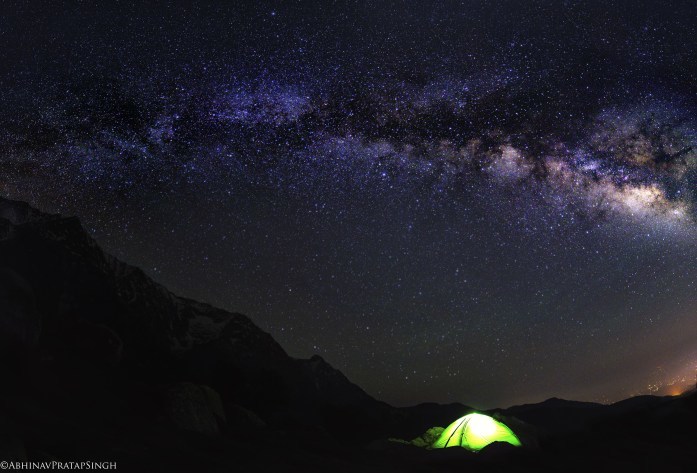 You should carry literally eveything, right from food,utensils, tent etc. No need to carry water bottles, just carry 1-2 bottles and fill it up from the flowing stream, drinking water is in abundance.
Mydecorspace: Why did you chose this trek?
Abhinav: I being a nature lover and a passionate photographer, wanted to capture the night sky of Himalayas with a lake as my foreground, so after checking weather and moon phase, I planned my journey to Kareri lake, which covered everything that I wanted.
Mydecorspace: What shortcomings did you face there?
Abhinav: Nothing but photographers can face some issue if the weather is not accommodating. One cannot capture the shot of milkyway with winds or clouds as the water won't be still and one will not get a clear sky. So check the weather forecast beforehand before bookings.
Mydecorspace: Talking about weather, when is the best time to travel there?
Abhinav: Best time to trek there is from late April till early November, except monsoon months.
Mydecorspace: Good cafes or joints, if any or near by?
Abhinav: There are numerous cafes in Dharamkot, where you can get the authentic Isrealy food . I would like to specially mention, the wood oven pizza at Family Pizzaria .
Mydecorspace: Any other different or particular thing that caught your attention?
Abhinav: There is a Shiva temple there, near Kareri lake, which is also used as a place to spent the night or to keep the tents, by the travelers or trekkers. And no doubt the scenic and picturesque view from there.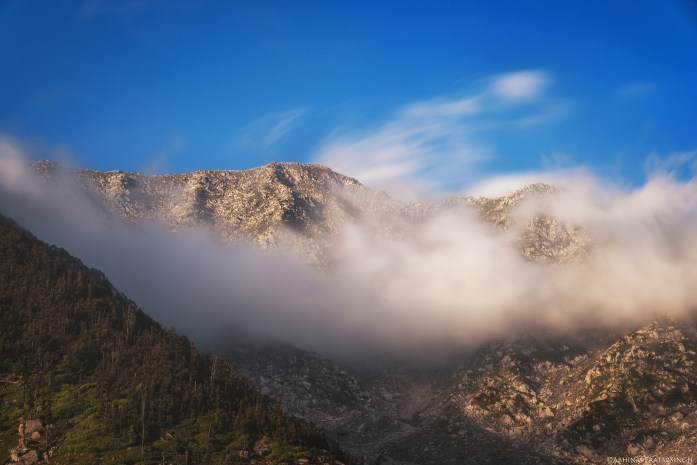 Mydecorspace: So what was your personal experience or that special moment of the complete trip?
Abhinav: As I am a nature lover and this trip was to fulfill my dream of capturing the night sky of Himalayas in the lake, I was truly mesmerized and spell bound by its beauty. To see the reflection of the clear sky in the water of the lake was one special memory of the complete trip and without doubt the sense of accomplishment of capturing the thing I wanted, was my unforgettable memory of a lifetime.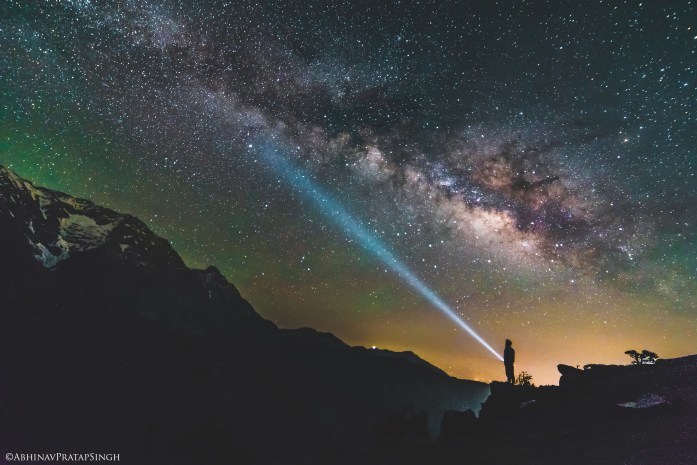 Mydecorspace: Thank you so much Abhinav for sharing these valuable tips and experiences with us. It was really a pleasure to see the beautiful Kareri lake trek through your clicks and visit it through your narrations.
Mydecorspace: Tell us about the weather at the time of your travel i.e. this time of the year?
Abhinav: Nights are colder because of high altitude around 10000 ft, so do carry woolens .
So these are some tips and advice to carry while doing a trek to Triund or Kareri. I hope this first hand information and wonderful clicks are enough motivation for you to travel to this beautiful Kareri lake. This is a very peaceful and less explored place which will give you some unsung moments for a lifetime. Make sure to add this place in your trekking bucket list. All the people out there, who want adventure and an experience while travelling, this is the place for it. And I am sure you will not regret the plan.
If you have any queries regarding the travel or stay, feel free to ask him or to me.
You all can also visit his work on Instagram with Imabhi16. Do visit and check his awesome work on this instagram account
This blog was originally published by 'MyDecorSpace'