Triund is the jewel of the Dhauladhar region nestled in the foothills of the Lower Himalayas. A trekker's paradise. Dhauladhar means a ridge covered in a beautiful blanket of snow. But in recent times due to aggressive tourism and unethical practices such a beautiful land is at peril. But this is not just about Triund, it is about conserving nature, retaining the splendor of the true spirit of adventure and mountaineering in the Dhauladhar range.
Here are a few things a mango man (aam aadmi) like me can request of you (and justify why) to save Triund.
1. Don't go trekking without a registered and certified Guide
This might look like a lame fabricated advice so that travel agencies will make money on a lovely location that is supposed to be free for everyone to explore.
Okay let's chill! First off, Triund is an ancient grazing land and route used by the Gaddi shepherds to herd their flocks and travel towards Chamba. It's name comes from it being a T-junction where three routes from Indrunag, Gallu Devi and Chamba over the Indrahar Pass meet. Local shepherds from all three directions used to congregate with their flock here and have tea, many years ago.
This was all before the camping phenomenon started and the green pastures disappeared. Triund arguably belongs to no one but if anybody has an inkling of a right over it, it is the Gaddis.
But getting back to why you need a certified and registered guide? Trekking at even the Himalayan foothills, the Dhauladhars is a risky business because 'how easy?' and 'how hard?' are really perspectives while 'anything can happen in the mountains' is a fact. Only a seasoned, trained and knowledgeable guide can perform quick and precise disaster management. The terrain is extremely wet, is a mix of alpine and rocky terrain.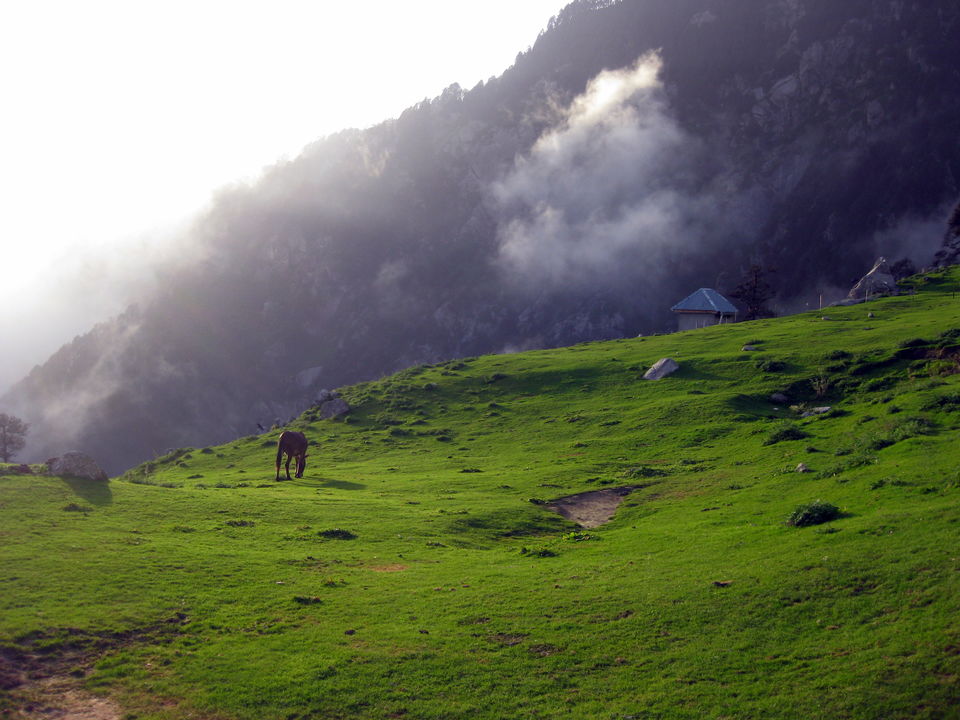 Trekking as a tourist endeavor in this region started in 1988 and since then, 40+ (the actual figure is 3 digits) people have died and have gone missing. In the last decade with regards to Triund, there have been a couple of deaths, several missing, stranded in rain/cold and injured cases, be it winters or summers.
Note: There is a standardized rate going on in the market to stabilize pricing and unethical competition so one is bound to get a fair price. So book your Triund trek in style, sumptuousness and safety.
Definition of a Guide: No it's not just someone who leads the way or takes you somewhere, but it is someone who knows what it means to be out there doing their thing. Just like any of us in our professional occupations.
2. Don't choose a cheap travel agency because, cheap is more than a number!
You read that right up there. The cheaper an agency quotes or you happen to strike a magical bargain deal (alongside assurances of no compromise on quality and shizz), you'll gift yourself a bad experience.
For example: Low quality/quantity food, cold sleeping bags without fleece and poorly pitched tents with no consideration whatsoever about wind direction and rain protection.
Oh! I forgot to mention the guide (if he is accompanying you) will usually answer your questions like 'I don't know', 'just Google it' or give you those silent vibes screaming 'leave me alone, I don't care'.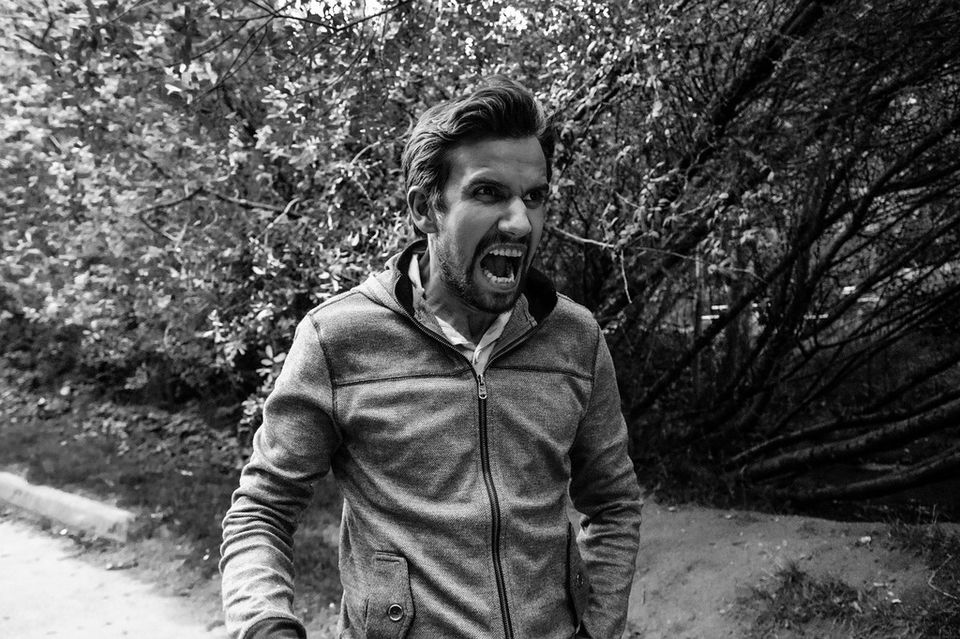 The mantra here is simple and I'll try to make it as transparent as possible so everybody understands the cost justification and value promised for the same with regards to camping, food and trekking to Triund.
Expenses a Travel Operator has:
-About 2000 INR and more sometimes for 3 mules to transport water, sleeping bags and other essential paraphernalia.
-About 1000 to 2000 INR for a new-seasoned guide. (FYI most of the 2000 dudes stopped working because all their summits and certifications have no value if they work for low prices.)
-About 50,000 INR as fixed salaries for a cook, helper and camp manager.
-Apart from these expenses all travel agencies are duty bound to pay, The Forest Department and Tourism Department fees for permissions, licenses, security and taxes. Some of these expenses are annual and per tent or guest(s) hosted on Triund. Also one should not forget misc. expenses of stocking inventory, transport and so on.
I'll leave the rest upon you to decide on, 'How any agency can give you the best possible guide, food, sleeping equipment and experience for 3 digit INR figures?' concerning the Triund trek.
3. A classic childhood 'don't'; Don't litter
First off avoid plastic, that solves a significant portion of the waste problem. It is usually a trend to buy endless amount of packaged drinking water bottles, throw them wherever and buy another one just because one can. Don't. Just have one bottle which you can keep refilling. There is no water on Triund but your Travel Agent will ensure you get potable water. So chill, don't buy plastic bottles with water sourced at 12 INR and sold atop Triund at 50 INR.
The water in the Himalayas has been tested and it was found that there are more than 90 minerals in the water!
Carry back down, whatever you carry up, as part of your luggage and stuff. In fact if you can pick some litter dropped by some insensitive uncouth 'whatevers' and bring it back, nothing like it!
Triund as an ancient grazing and meeting point is lost for the local shepherds due to tourism, do not let NGT do it for the rest of the world; by making it a waste bin in the foothills of the Dhauladhars.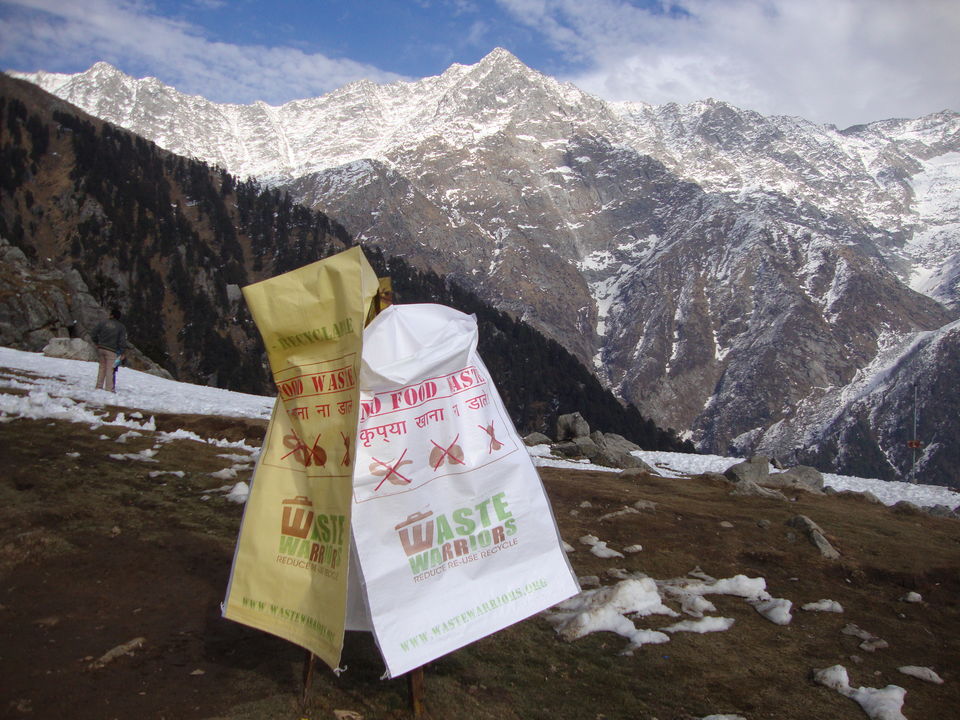 Note: Waste Warriors Dharamshala works extensively in the region voluntarily organizing meticulous clean-up drives.
4. Don't be Gama in the Land of Lama
This looks and probably is a controversial statement to be made, but I use it for all purposes of fun. But let's look at this closely. It is an age old saying in the mountaineering tradition and in other shizz as well.
The Great Gama was an undefeated world wrestling champion from the Amritsar District, British Raj. The 'land of lamas' refers to high altitude peaks and passes (not directly Tibet or Tibetan settlements in the mountaineering context) which means one has to be humble and meek in front of the almighty mountains for that is the only way to summit them successfully.
In this context again, it is prudent to listen to what the guide has to say, respect the guide and receive it likewise. Muscles and might have never won peaks, the way humility and technique have.
Note: There are incidences of over-intelligence and display of muscle from tourists/guests time to time while trekking to Triund. Sometimes this is justified if the travel agency is really rotten but most other times it is stupid and meaningless. Your guide or instructor is not a condescending prick, they only mean to help and guide you so you have a smooth ascent and descent, while enjoying Triund for whatever it is.
5. Don't turn Triund (or your trekking route) into a club or discotheque
I know a part time musician and DJ, who listens and mixes jazz, deep house, psytrance and sometimes faster BPM songs but he leaves that shizz behind when he is trekking somewhere. Because he wants to leave behind the urban din, sounds of humanity or if we need more melodrama to explain this, 'sounds of an uncivil civilization'.
Music, shouting or any form of amplified echo disrupts the communication of animals in the region, seeing that mountains have very different acoustics and even faint sounds are amplified. Do mind, loose rocks and snow can fall due to these noises and create a disaster for everyone!
Plus it also disturbs people of human species too, seeing that they want to be far from the sounds of civilization and these people do not want a hybrid 'adventure meets luxury' or 'trek to Triund, feeling at home' nonsense. Think about it, don't you want to listen to the sounds of nature? Hear the rustling of leaves or the wind; might be a bit boring I understand. One can keep it to themselves by using earphones if one feels it is worth missing the nature shizz and have a need for pumping up their jam.
It is worth remembering that noise pollution is also pollution (so let's not indulge in selective activism, let's keep calm and trek).
6. Don't eat packaged food (like maggi for example)
The local cuisine is heavily criticized for being bland and simple but if made from the right hands, bland and simple my hat- it is amazing! Try the local food and chuck the maggi phenomenon aside. You will help help the local economy to prosper alongside minimizing trash. A research somewhere made somehow suggests nestle, maggi and other companies', 'packed food' packaging contributes lavishly to waste and dump sites.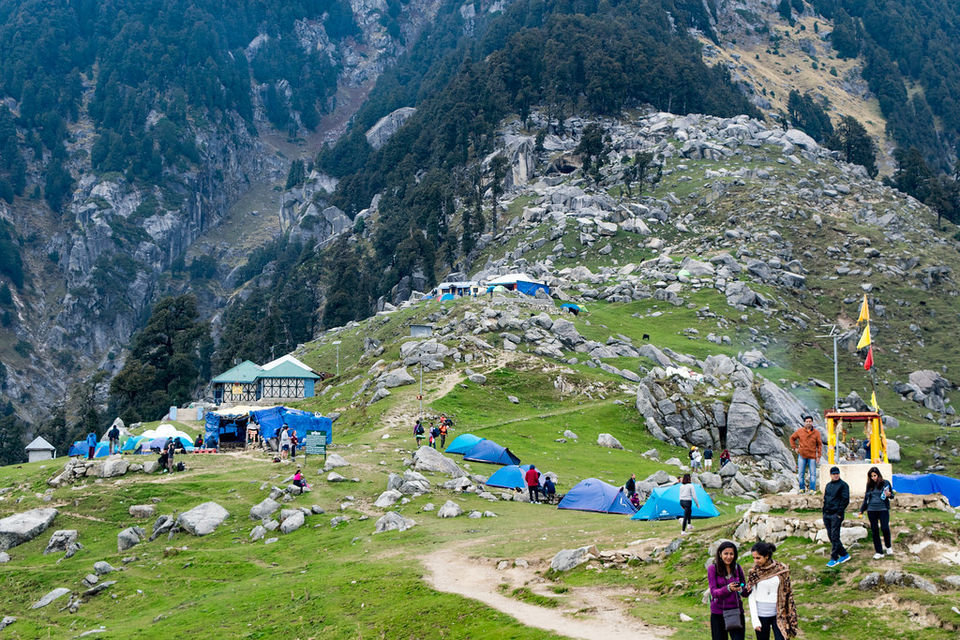 This might be boring but please consider it, local food made whatever way it is, is optimal and appropriate as diet in these altitudes.
7. Don't consume alcohol
Movies and TV Shows have painted this picture of a campfire, people drinking, socializing, having a chill time and music (cliche is a guitarist) in our brains.
Alas, like all things reel and real, high altitude drinking can give you cardiac arrest. Alright that's not the only reason or the most immediate one that can happen read up:
There is a popular ginormous misconception that alcohol drinking in the mountains will keep you warm. That's 100% authentic, rubbish. You might temporarily feel that way as blood rushes to the extremities of your body with high BP but actually the opposite happens and you will invite hypothermia to chill with you.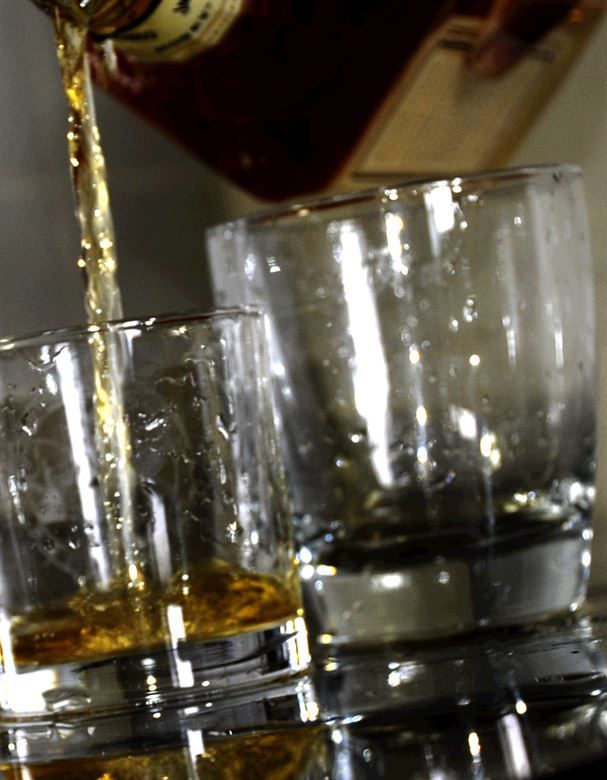 Alcohol consumption will also dull your senses and causes shallow breathing which can lead to depletion of oxygen levels and AMS. That in a nutshell means, getting frustrated easily, baseless irritation and unexplained melancholy, resulting in a really bad Triund trip at the end of the day.
Lastly, alcohol as a bonus (sarcasm) dehydrates your body. Routine trekkers have to consume 5-6 liters of water to keep themselves hydrated. All this is undone with a peg or swig of alcohol.
Trust me guys I never thought I'll be writing this as I am an avid drinker myself but these are true and unexciting realities one faces amidst the company of mountains.
8. Don't support bonfires
Thousands of guests throng to Triund every year and enjoy exclusive bonfires at the proximity of their campsite, this implies wood has to be procured which further implies hundreds and thousands of trees have to be felled for this.
Forest cover is a slow phenomenon in high altitudes and needs to be conserved, chucking the luxury of a warm crackling fire for a tourist. Reforestation is a decade long and sometimes an even longer process. Bonfires also contribute in the permanent annihilation of grass cover and growth. The whole getting warm from a bonfire is another unfortunate myth. One cannot heat oneself in a wholesome manner in an open space (you need a closed room or cave) even if there is fire- a relentless battle of face your face to the fire and then face your cold bum to the fire!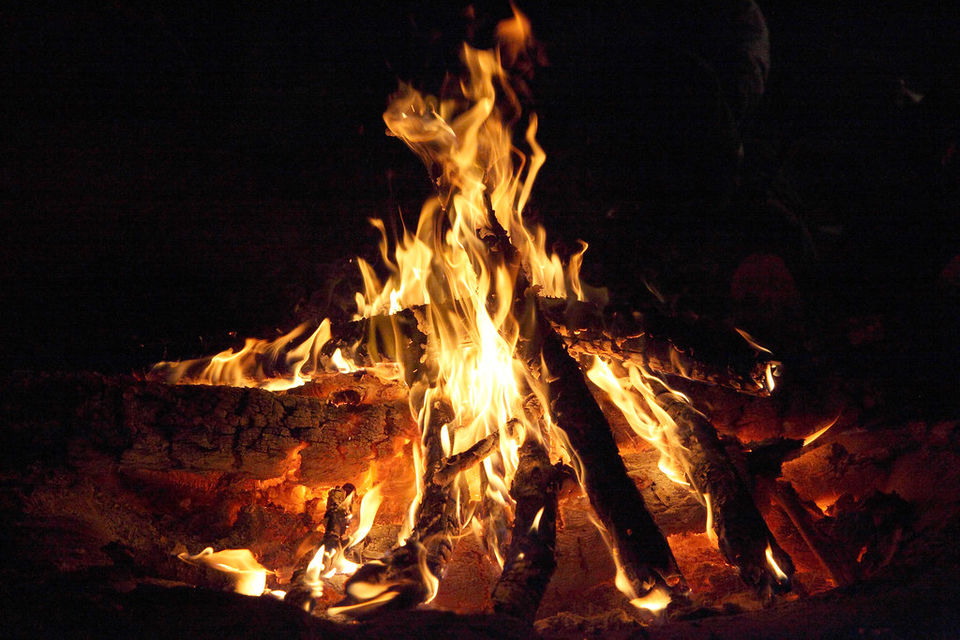 Guys, there is a whole ecosystem of living organism and a logical dependency of fertility for trees within one wooden branch that drops from the tree to the ground.
By the way the government has banned Bonfires with a fine of 10,000 INR or 6 months jail or both.
9. Don't give bad vibes
Yes, we have arrived at the place that's a famous station where several trains, passengers and love happens and doesn't. Treating everyone as an equal beyond the fact of beauty, physicality, names, religions, countries and philosophical bias, is essential. Otherwise there is no meaning and everything is just intellectual masturbation. (I am sorry)
It is not worth picking fights with people after making it all the way to Triund, not worth chasing girls/boys or making them uncomfortable (anywhere), not worth showing off before your friends and partners about anything in particular. Triund is the show guys!
I hope this article did not sound too patronizing but I have lived in this region and have been part of the struggle for Triund. That is why it matters so much, even though I am outsider to this region and my participation is heavily ostracized at places.