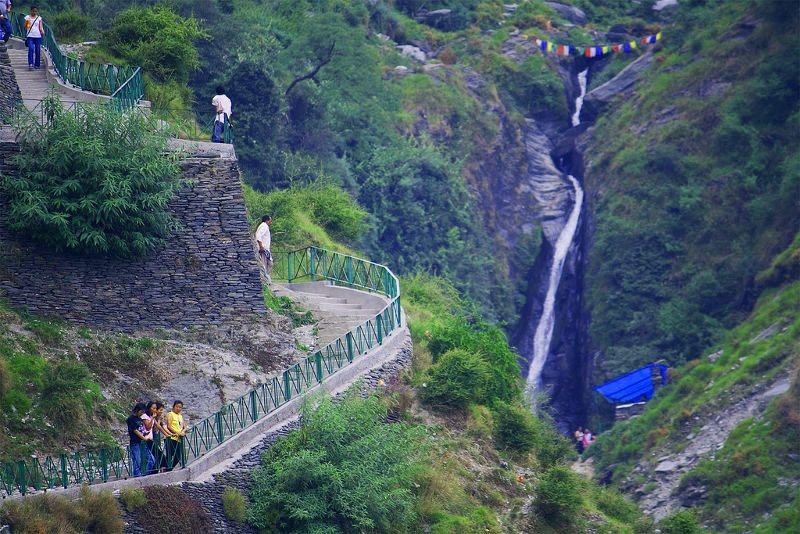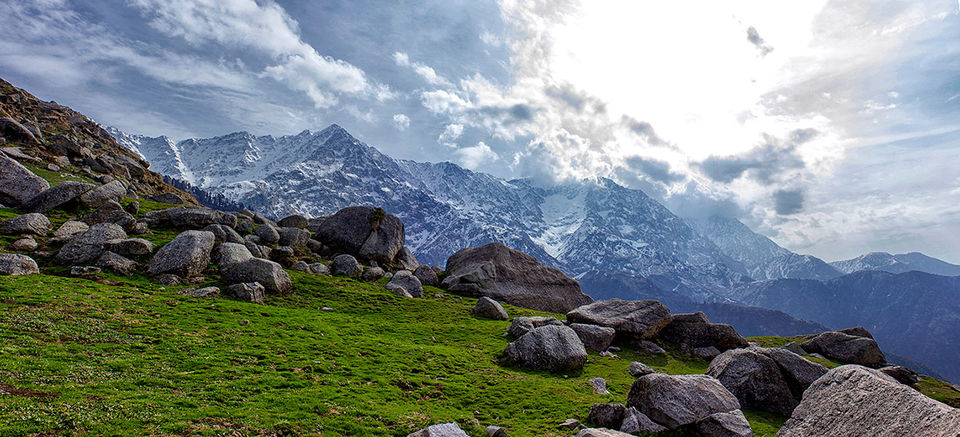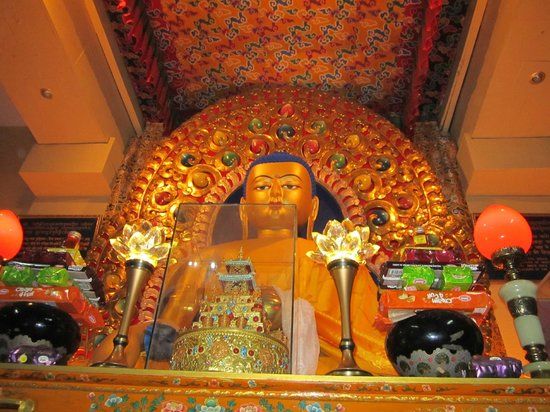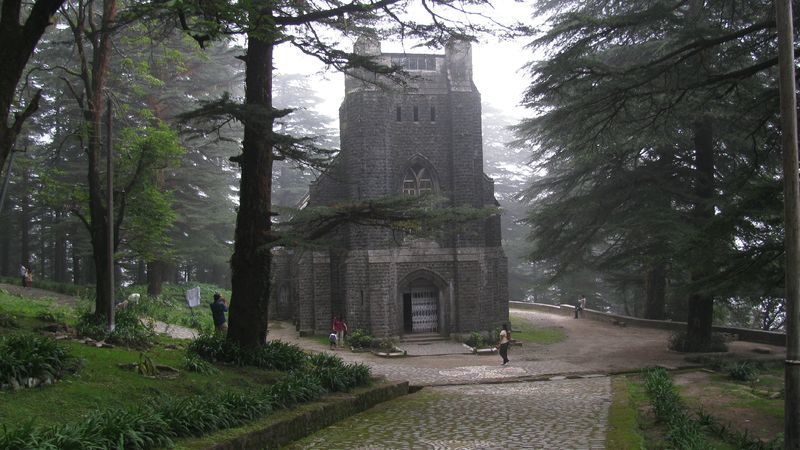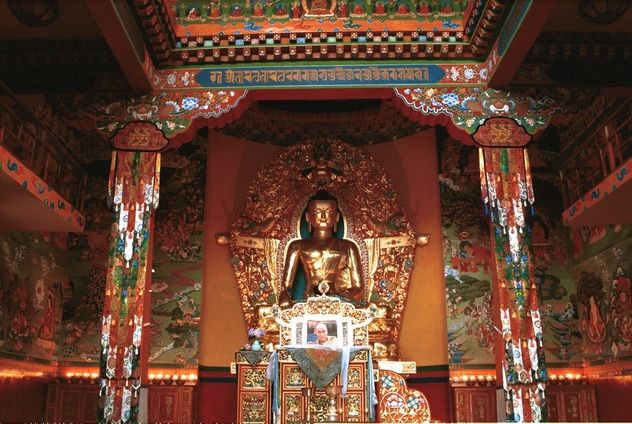 An affair with the Hills of Mcleodganj
It was the month of May and the day was unusually hot. I had returned from office and was looking to relax myself by reading a book in the favorite 'corner' of my room. Almost an hour later, my phone started ringing and my cousin's name was flashing on the screen. She, along with four others, had decided to visit Mcleodganj and asked if I would like to join them. My mind was still reeling from the maddening evening traffic I had negotiated and thought "At least it won't be this hot there."

So we began our journey next morning in a hired cab and reached late at night at Mcleodganj. The journey from Delhi took close to ten hours and we crashed in our beds as soon as we reached there. But the next morning cheered us instantly. From the balcony on our floor we had an idyllic view of the Dhauladhar mountain range. Sipping tea under the warmth of morning sun gave a much needed head start to our plans for the day (Well, truth be told, nothing was planned). Not being accompanied by any censorious adult gave us a chance to take our own sweet time and explore the local market,cafes and eateries at leisure!
The first place we visited was Bhagsu Falls, a ten minutes walk from our hotel, was a sight to behold as the white, milky torrent of water plunged into the recesses of rocky terrain downstream.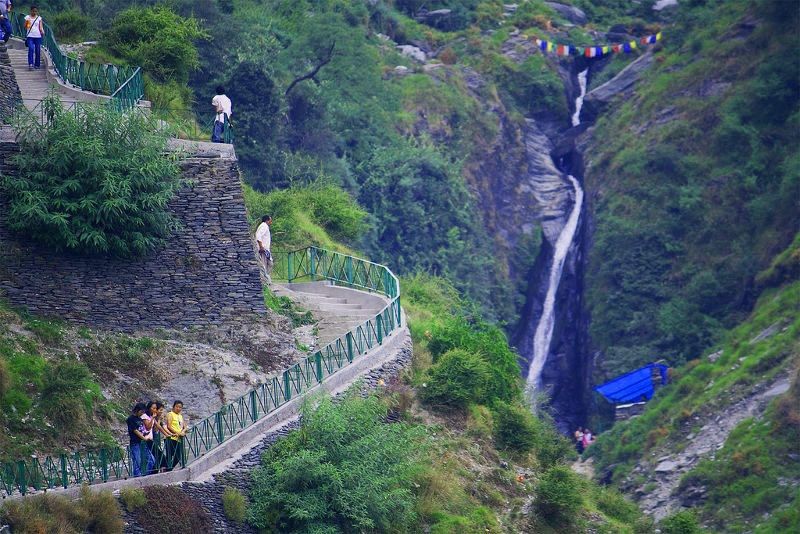 You can walk up to the top of the falls which takes fifteen minutes or can climb down (as we did) and surround yourselves with calm and peace while cooling your heels in the freezing water. Though you may come across few people consuming alcohol there, which was such a put off for all of us.
Later, we headed towards the Dalai Lama Temple, a major attraction of Mcleodganj, which was just a fifteen minutes walk from the Bhagsu Falls.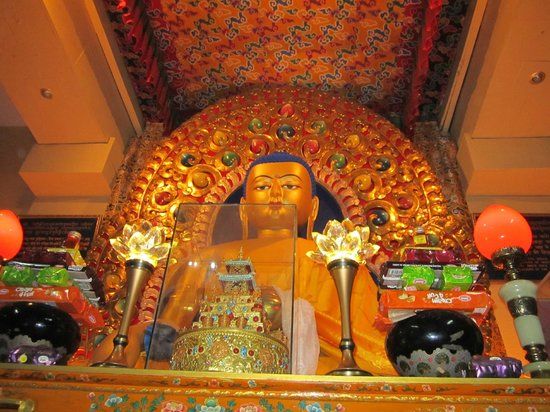 It reminds you of the Tibetan culture with its prayer wheels, maroon-robed monks and you become a part of the whole scheme of things. You can sense the modern day commercialism mingling with the nostalgia of the days gone by. The nearby market with its tattoo studios, handicrafts sellers, eateries, stalls selling artificial jewellery offers something for everyone. My two cousins (yeah..Girls) brought hand bags for themselves and I, not very adept at buying things, except for myself, stuck with silver jewellery for my mother.
Finishing up here, Dharamshala Cricket Stadium was the next destination for us. Standing in the stadium, you are awed by the beauty of the surrounding hills and just wish to lie on the grass and soak up the sun. Out came our sunglasses and thus began a photo session which lasted half an hour!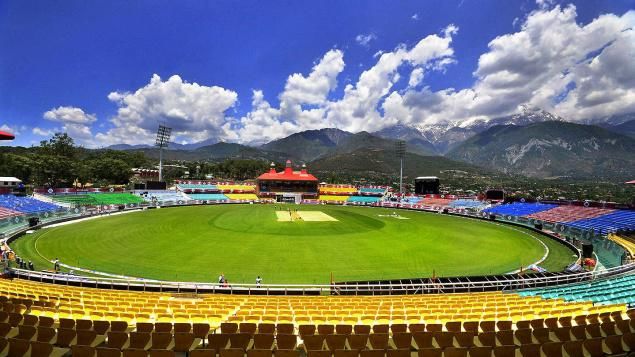 Norbulingka Institute, at a distance of eight kilometers, was next on our random itinerary and I must say, it is one of the most beautiful and interesting places I have been to. As soon as you step in, you wish you had spent your college years in an institute like this. It feels like a quaint little place with little streams, greenery and exquisite structures.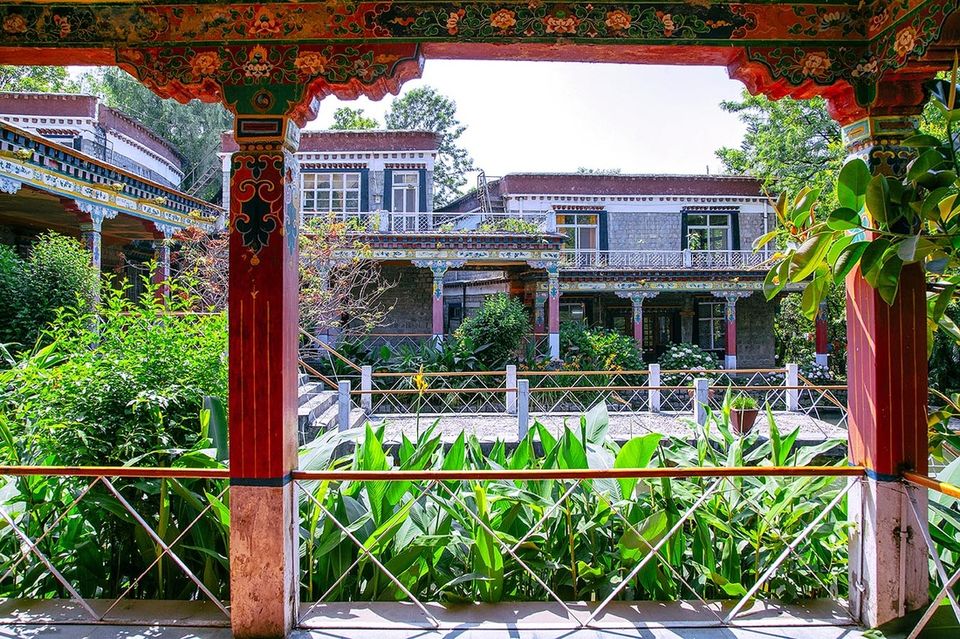 There are several workshops of artisans that produce various art objects, clothing and home furnishings which are sold at the Norbulingka Shop but prices are on the higher side.
The two-storeyed 'Seat of Happiness Temple' deserves a special mention.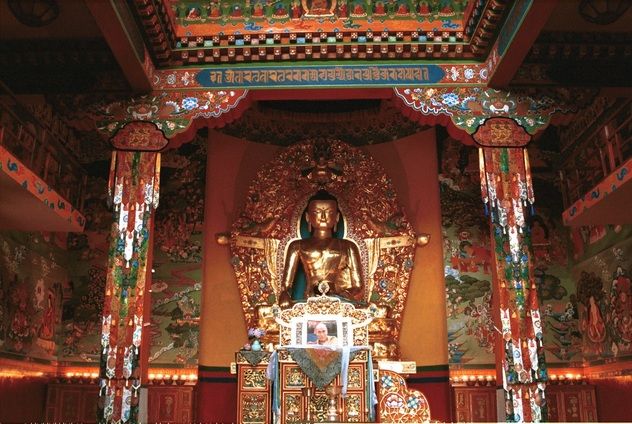 As we entered the temple there were two ladies immersed in their prayers.The sweet fragrance of incense sticks and complete silence inside brought a palpable calm. The artistic value of everything within our sight was remarkable and I sat there, breathing in the aroma of this wonderful place.
Dal lake can easily be skipped which we only realized once we reached there. But our famished bodies were demanding something so we relished on corn, smeared with lemon and masala. By evening, we were back at our hotel and rested our tired bodies because next day was going to be a testing day for us.
Next morning at around 11,we started our trek up to the Triund Hill. We could have begun walking right from our hotel, but later decided to cover the first four kilometers to Dharamkot by taxi which cost us Rs 1000 for two taxis. Make sure to carry enough food, water and warm clothes as everything costs much higher up the hill and there are only limited culinary options available. So with a chant of "Jai Mata Di" we began our trek of around seven kilometers. Accompanied by a seasoned guide, we were given strict instructions at the beginning about the perils of being careless at a place like this, which had resulted in few fatal accidents in the past . A cousin had to go back to hotel just after 100 meters of trekking as he started sweating heavily and could not walk anymore, because of his more than normal body weight(I am trying to be diplomatic here).With in half an hour the energy levels of each one of us dipped and we started asking our guide how long is it going to take to get to the top!
The serenity of the hills, fresh air and chirping of the birds gave me what I had exactly come for.Peace of mind, and that's what I got.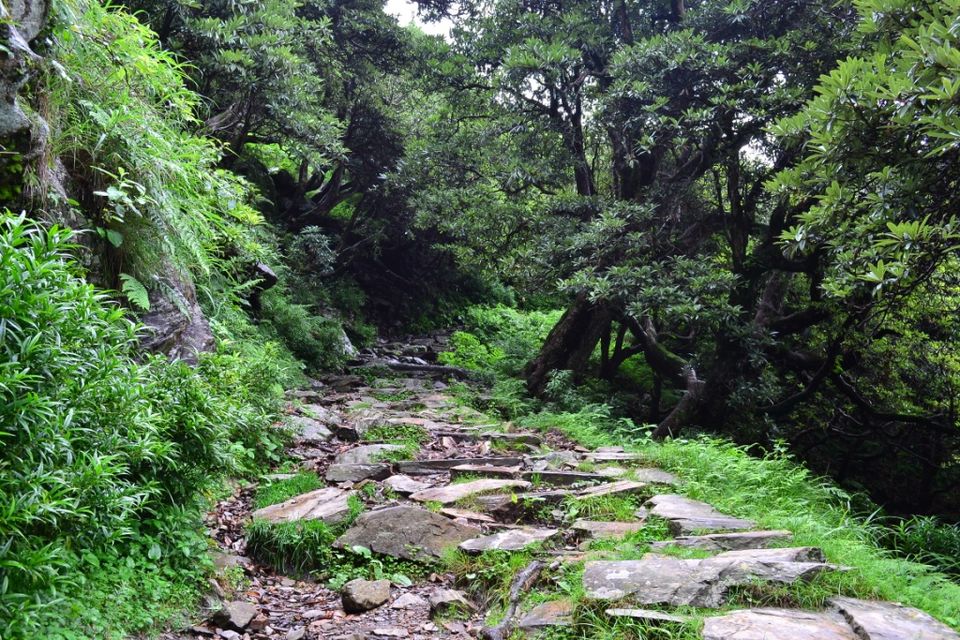 As you go along, you can strike up conversations with complete strangers and this way you can also take your mind off the remaining distance! Once your body warms up, it is better to keep a constant pace and not to hurry about reaching the top.
The later part of the trek got tricky due to steep terrain and sharp turns. It is advisable to not ignore any health complications you may have because it gets really strenuous during the trek and you don't want to endanger your own life where you don't have anything remotely close to medical help. It took us more three hours to complete the trek of seven kilometers but we had every reason to pat ourselves on the back. And once you reach the top you forget everything. Literally.
Because what you see takes your breath away(Not because air is thinner at higher altitudes and you feel short of breath!).The clear sky, magnificent hills and the beneficent sun, will make you wonder "If this is not the heaven on earth, what else could be?"
You don't have to give much thought to how you are going to spend the day because you can just keep observing how the hills change colors as the sun plays hide and seek.There were two tents erected for five of us. We were treated with hot bowls of Maggi and tea by our guide once we reached there.Lunch, dinner and breakfast for the next morning, were included in the whole package of Rs 2500 per head.
We lay there, having long, winding discussions, trivial arguments and the best part was, none of us was looking at our mobile phones because there was no mobile network! You connect better with people when you talk with them,face to face. Trust me on this. Give Facebook and WhatsApp some rest for a while and you will understand.
It is OK to consume a little alcohol since it gets really cold at night. Light up a bonfire, start antakshari and you have a perfect setting for an unforgettable night. Lying down, I looked up at the sky and believe me,it looked magical. I had never seen so many stars, so clearly and could only marvel at their heavenly beauty.
Next morning, after having breakfast, we started descending at around eight and took just over an hour to reach the base.This time we walked our way to the hotel through narrow lanes and came across several guest houses which were offering free wi-fi. I don't know why free wi-fi was so important but every guest house claimed having the facility.We made it a point to stay at one of these the next time we came here because they were not only cheaper but were located right in the lap of nature.No vehicles, no concrete mess.
We got back to our hotel, picked up our bags to leave for Delhi. On the way back,we decided to make a brief stop at the market to wind up the last minute shopping. We picked up some fried potato dumplings which were different from the regular momos, and I must have downed at least ten of them within ten minutes.
Just as our car began to descend, we decided to have a quick look at the "St. John in the Wilderness" church which stood isolated from the rest of the Mcleodganj.It's Gothic architecture combined with its location makes it stand out from the rest of the temples or shrines in Mcleodganj.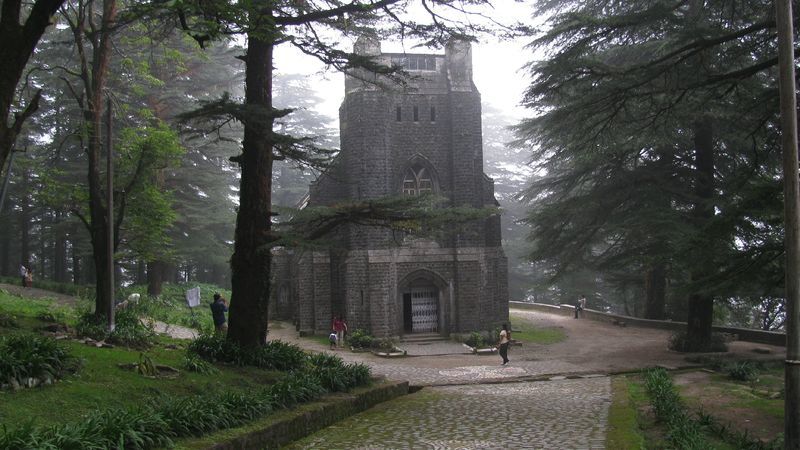 Now began our long journey back to Delhi. With flavours, sights and sounds of this charming hill station deep into the recesses of my mind I promised myself to return. To be with the hills again.