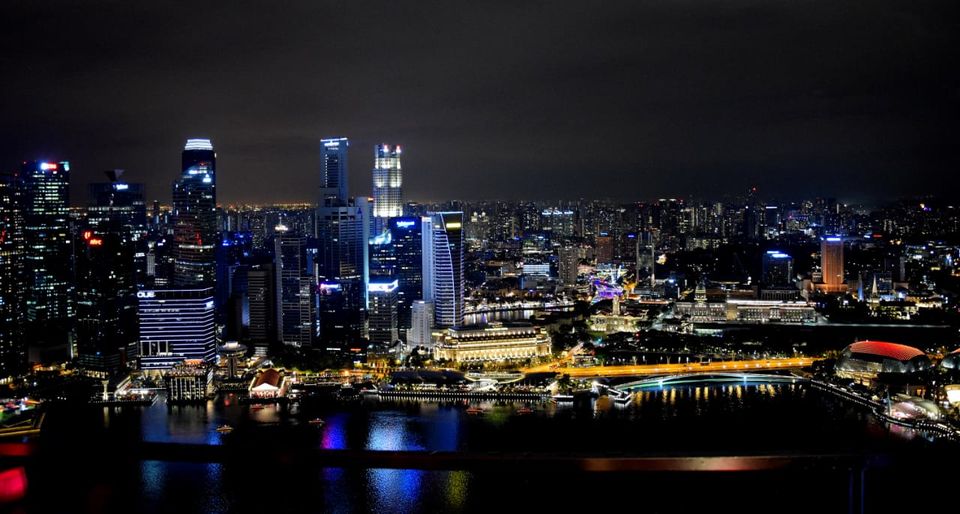 We reached iconic hotel of Singapore "Marina Bay Sands Singapore " in the evening around 5:00 PM. Bought tickets to visit "Sky Park Observation Deck" located at its Top floor (57th floor) . Boarded a High speed elevator to reach top floor . Reached at Top in blink of eye , I could feel rapid change in air pressure in my ears.
As soon as we get on to the deck , we were stunned by the view of Singapore sky line. What a mesmerizing view it was . Endless Bay in one direction having hundreds of boats , ships in its lap . From the distance these ships and boats were looking like toys of a toddler. View of Twin Domes 'Flower Dome' and 'Cloud Forest Dome' situated at the shore of bay was amazing. These two fine world class structures are case studies for students of modern architecture. Just behind these domes Super tree Grove of 'Garden By The Bay' were clearly visible. These artificial trees with artificial lights have different swag in dark. At night these Super Trees seems very beautiful from the ground.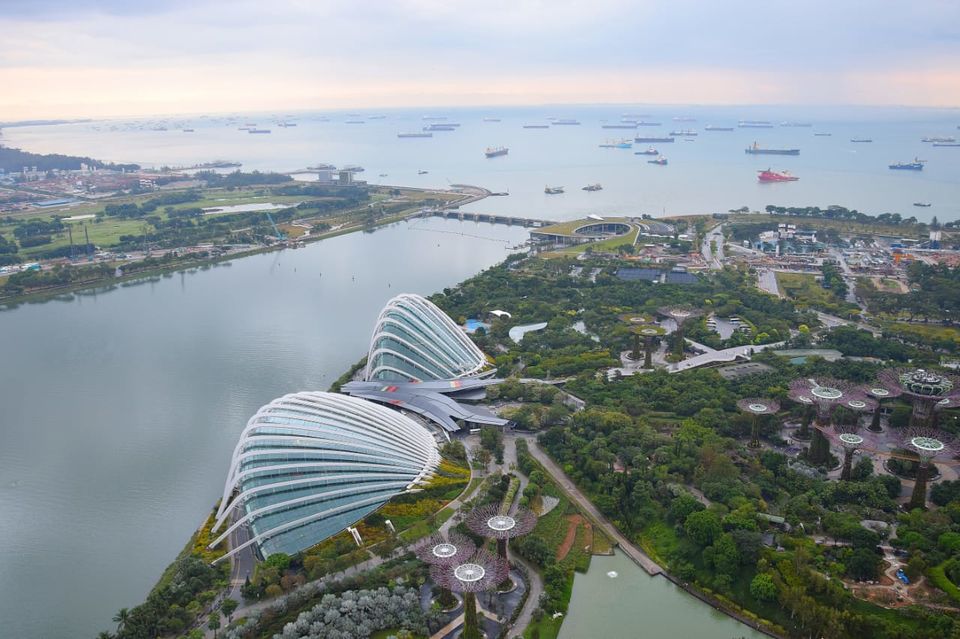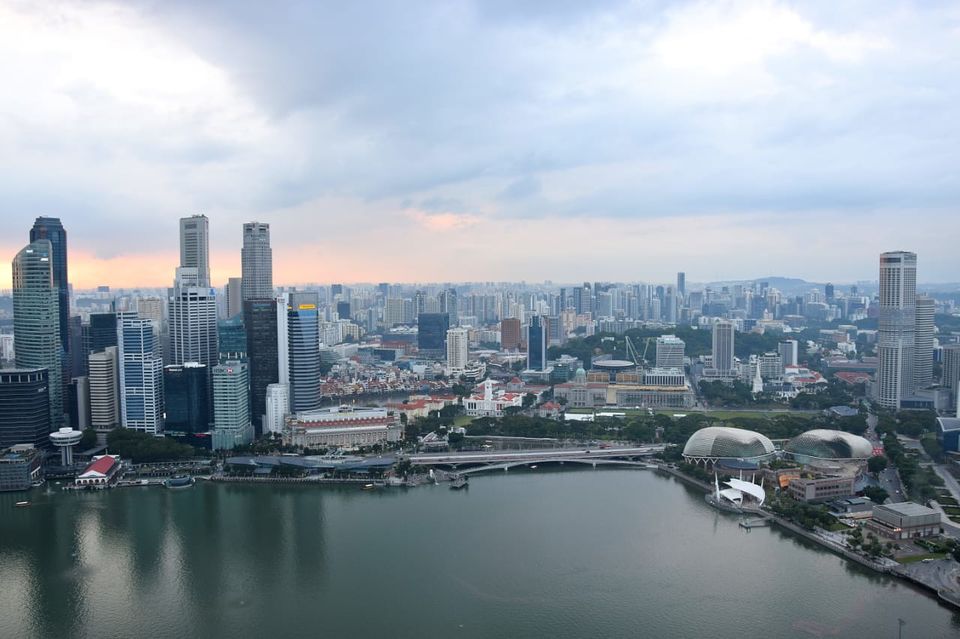 In just slightly different direction view of another Singapore icon "Singapore Flyer" also known as Singapore Eye is adding another charm to this man made haven. This giant observation wheel with glass tube cabins is very popular profile pic background.Elevated road structure just behind the Flyer significantly tells the story of evolution of Civilization.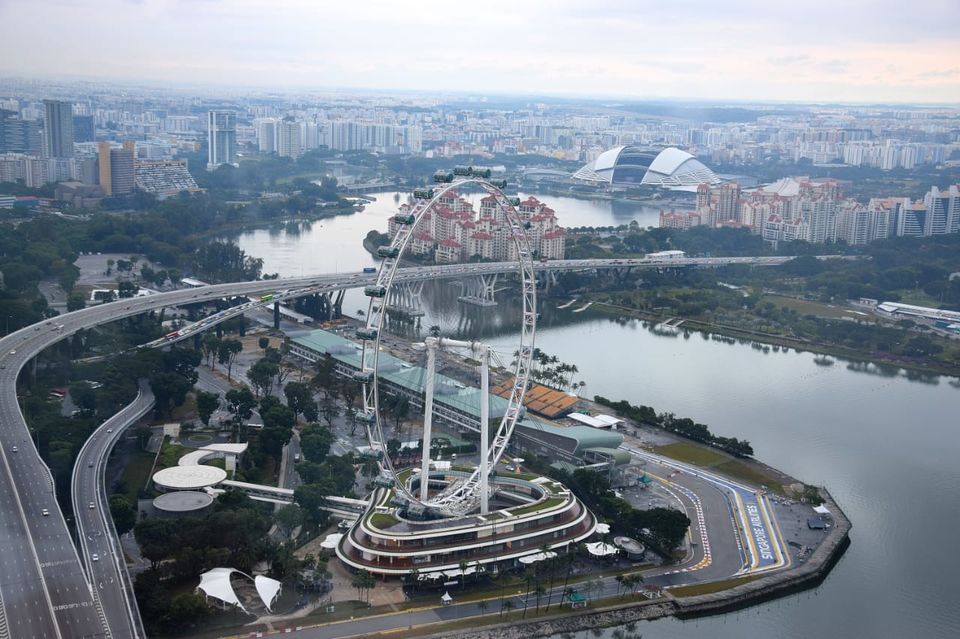 Group of tall commercial building structures situated at another shore of bay in other direction were specifying well planned city infrastructure.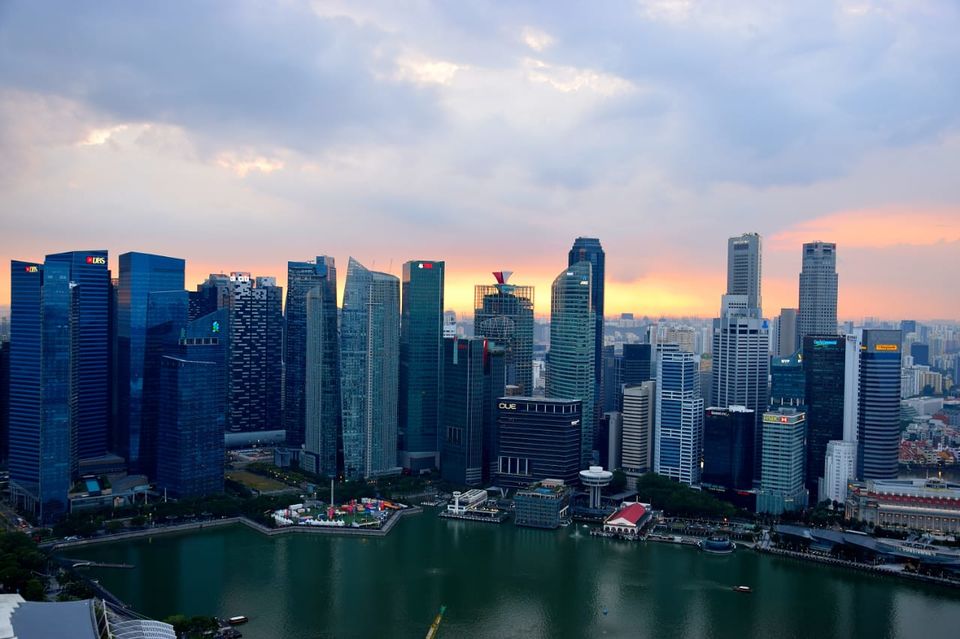 Just a story up on deck an open air restaurant was delight .Normally this restaurant have different entry from ground floor , but on request we got entry as well as a table with great views from the deck itself. We ordered Pasta and Burger with some beverages . With sunset Singapore skyline was entering a new era.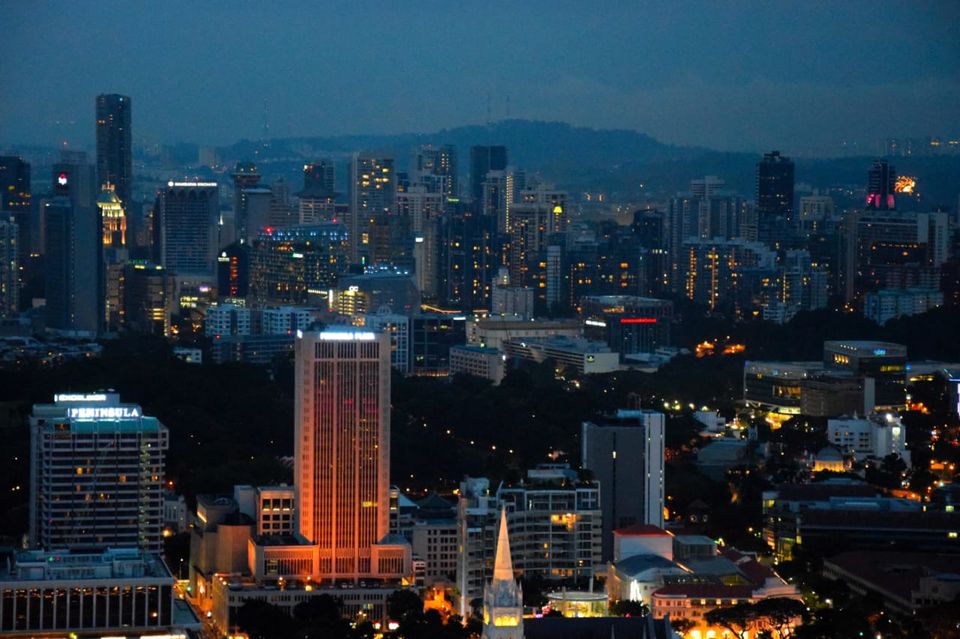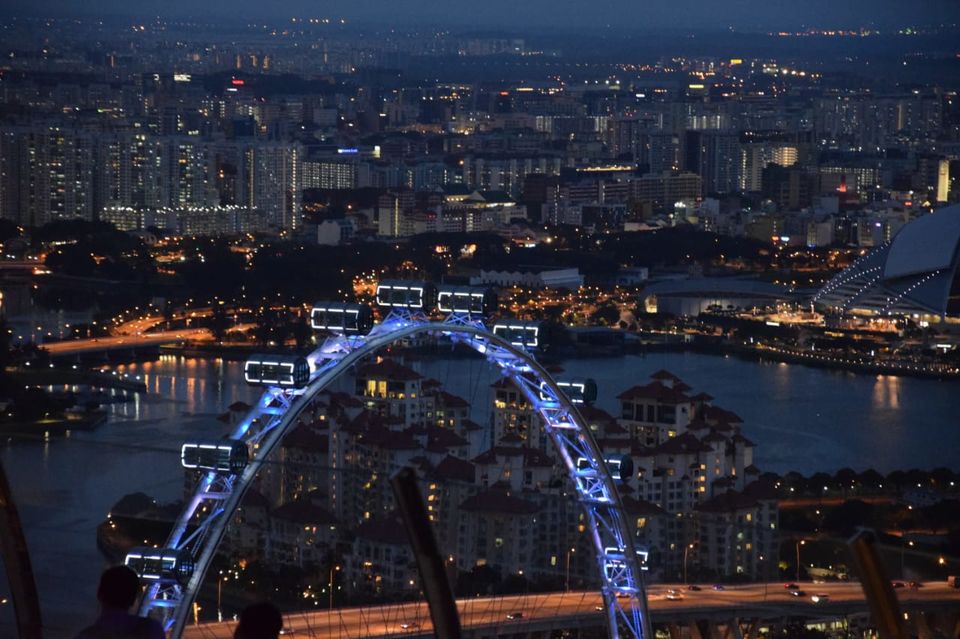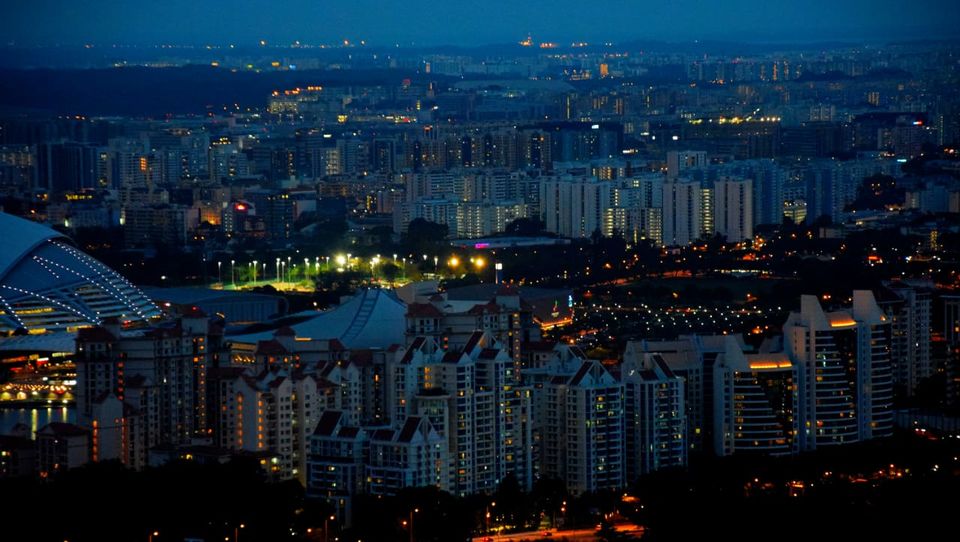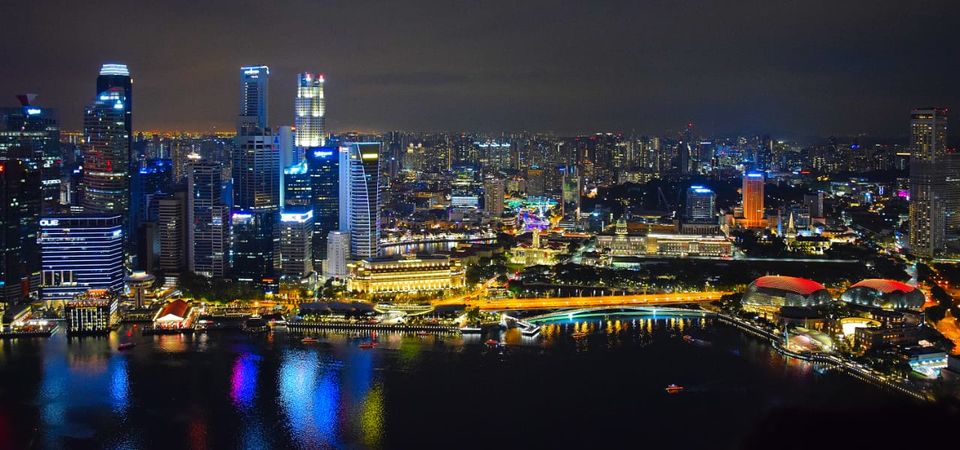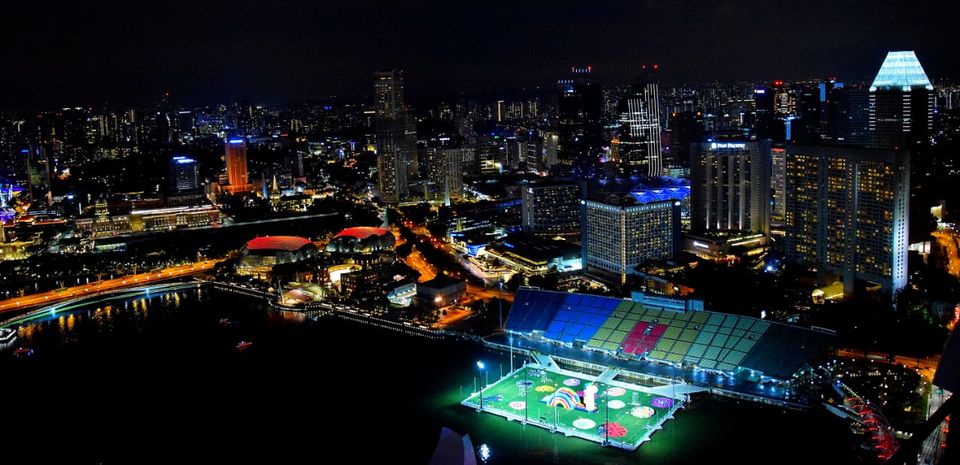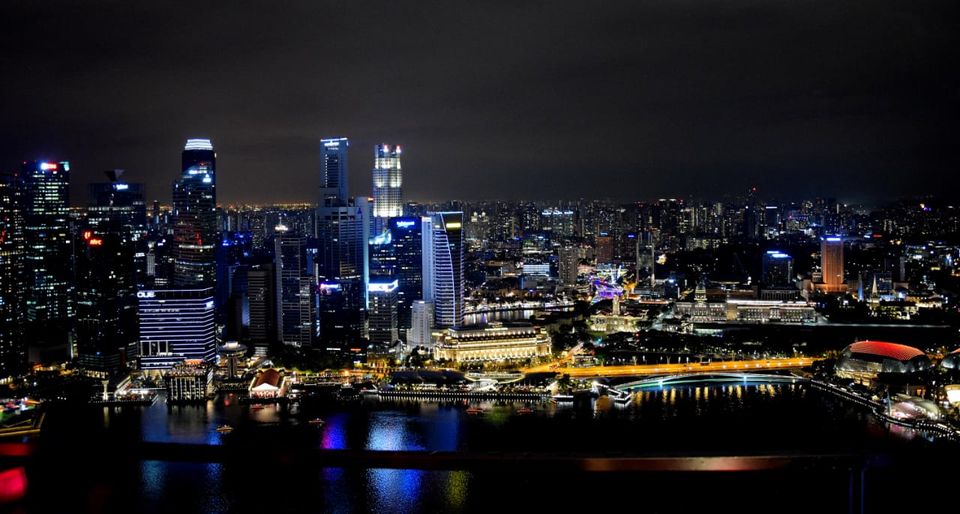 Meanwhile our meal was in plates, everything was so delicious, we enjoyed our food and witnessed Transformation of Singapore from day light to night vision. As darkness crawled the view of city was Incredible , Stunning , Mesmerizing , Fantastic, Awesome ……I am short of words here. Beauty at its best ….. can't explain in words therefore pictures. We beholded that stunning view for at least an hour and finally left the place capturing this beauty in eyes which is still fresh in my mind.
Vikas Loya
Travelers : Me , my wife Monika and my daughter Sia.