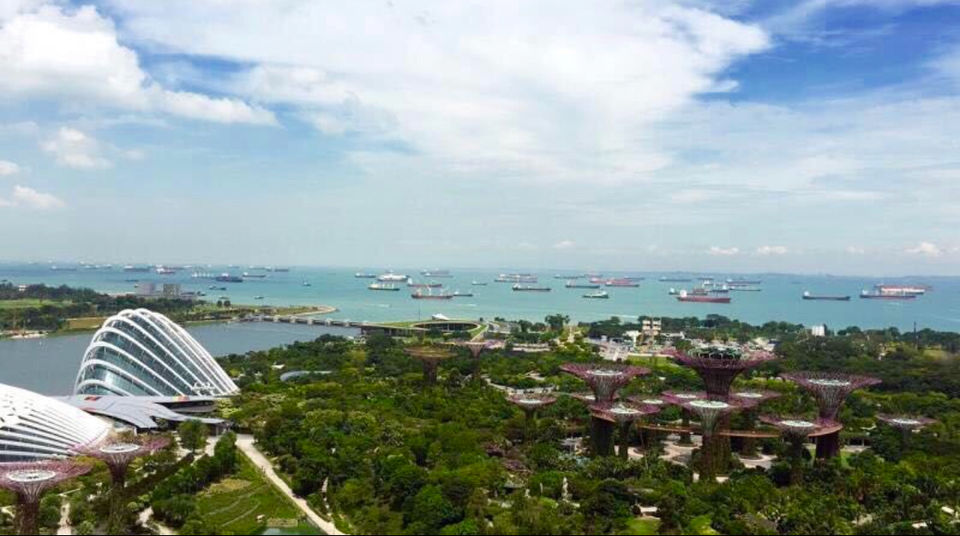 What comes to your mind when you think about Singapore?
Every sight you see tempts you to halt and admire these towering buildings that touch the heart of the sky. Roll your eyes around and you see an organized chaos of people from all corners of the world.
So explore the land where people speak many languages but converse in one tongue.
5.Get into the Green SceneIf you are a nature lover and enjoy trekking I would definitely recommend you to visit the MacRitchie Reservoir. The highlight of this 11km trail is the aerial free suspension bridge between two highest tree tops in the reservoir. Oh, did I mention about the monkeys which accompany you uphill!? Protect your snacks well.
4.Walk by the Merlion Park Merlion is the national symbol of Singapore and hence makes it a major tourist spot. From the viewing deck of the park you can get a spectacular view of the Merlion against the city skyline and the magnificent Marina Bay Sands.
3.The ride is worth the fall here in Universal Studios! The place speaks for itself! This is one of the only two theme parks in Asia and offers a thrilling experience for all age groups. I would highly recommend THE TRANSFORMERS RIDE. It is the best roller coaster in Universal Studios, trust me!! There's lot more to do in Sentosa apart from the universal studios like Adventure Cove Waterpark, Madame Tussauds, Skyline Luge, S.E.A Aquarium and my favourite, The Siloso Beach!
2.Make your way to the magical Gardens by the Bay This artificial garden is the most photographed spot of Singapore and consists of Supertree Grooves, Botanic Gardens, Cloud Forest and Flower Dome. What's more? The Supertree Groove offers an impressive skywalk over the gardens from where you can also get a breathtaking view of the Marina Bay Sands. The garden is right at the heart of new downtown Singapore and is definitely a must visit. The light and music show held every evening will leave you in awe.
1.Sky-high Marvel:The Marina Bay Sands This is the most luxurious hotel in Singapore with a shopping mall , high-end bars/restaurants and the world's highest and longest infinity pool. The pool offers a panoramic view of Singapore skyscrapers but is accessible exclusively by guests of the hotel. So if you're not a tight budget don't miss this once in a lifetime experience! You can also visit the Observation deck 57 floors above and enjoy a drink while admiring the stunning view. This is open to all regardless of their stay in the hotel.
Don't stop at finding out what you can do when you visit because this is more than just a destination.