Hang around the internet long enough, and you may have come across a few blogs that involve a traveler lifestyle. A lot of people on the internet are actually starting to make money off travelling the world and documenting them. Kudos to you if you're one of those people. Watching others travel the world and making money off the ordeal, may tempt to us to do the same. After all, you're making money just through exploration of the world's novelties! It's a pleasure many of us would like to have.
Regardless, one question does pop up when considering a traveller career. Is it worth for the sake of an income? Will you be willing to travel and sightsee the world simply to make bank? Is it really worth travelling around the world exclusively for the money? And, is money all there to travel blogging?
Well, I've decided to answer that question myself through my own travels!
A Brief Overview
In recent times we have seen travelling has increased a lot across the globe. People have started to quit their jobs just to Travel. Well, my story and experience is different. I have travelled to many cities along on my personal and official tours both. It's not easy doing so, as travelling for money is kind of a business. There's always some time involved before you start making an income. And, add to that the costs of travelling, you're going to be spending a lot before you actually make money. So, basically you need to keep a balance between your travel plans and your work profile. This is assuming that you are lucky enough to travel along with your job.
If you're not, then you're going to need some clutch planning for your travels. Again, it's going to be a while before you travel fulltime, and you're going to need some variety. Yet, this doesn't mean that you should be travelling exclusively for the money. Let's take my travels as an example. You'll see throughout this post. In fact, a lot of the travelling that I did was therapeutic!
How it all began
It started with a New Year resolution, and a horrible breakup. Indeed, breakups are difficult to forget, unless you stun yourself enough to let go of the pain. And what better way is there to stun yourself, other than through travelling?
My breakup always ruined my internal sense of harmony to the point of complete despair. Well… at least that's how it felt before my therapeutic exploration began. Traumas as a general rule, are at their highest intensity at the start!
I had to promise myself to get over the trauma, and I fulfilled that promise well. Travelling of course requires planning, and planning is what I did. The start of the journey happened to Thar @ Jaislamer, Rajasthan, where I woke up to a mesmerising Sunrise on the very first day of new year 2016!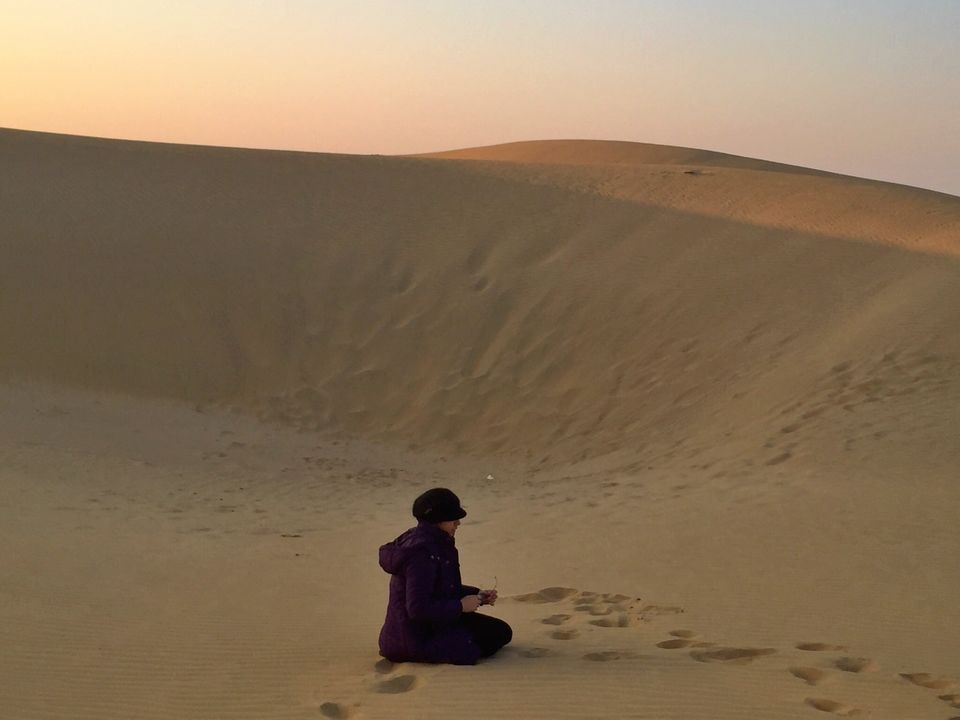 This was the start of my travelling journey. It's definitely something I am grateful for, since it was a perfect beginning which surefires way to encourage me towards more travel journeys. Yet, what should be taken into consideration is that a lot of my future opportunities came as a result of my planned trips and rest all official tours.
Most of my time in January's first week was spent in exploring Rajasthan. I decided to change things up in February, where I went over to Goa. A change of scenery it was, since it is a good beach environment to be in. "Toes in sand, drinks in Hand" and catching a magical sunset down on the beach! A lovely week spent there is a perfect way to describe it!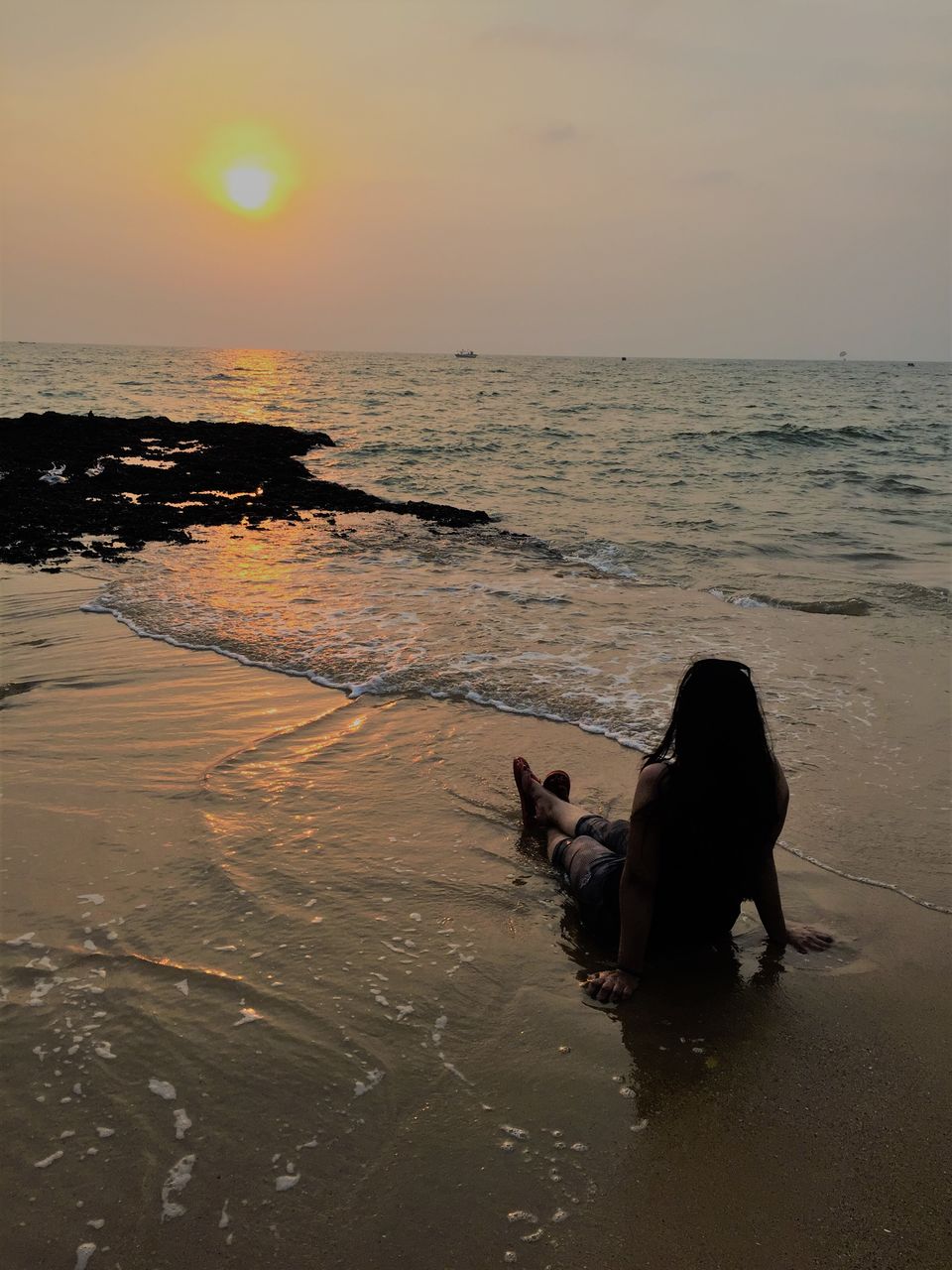 By the way, we're still in India. One of the advantages of being in India is its diverse scenery. Thus, travelling isn't going to involve much of a hassle to get a good view of many different environments. Also, it's an easy way to stun yourself with diversity! Remember what we said about that earlier?
Friends and music enrich your life
Another part of therapeutic trips is noise. A change from the calm beach environment to a "party hard environment" is what I needed. This is when I left Goa for Bangalore, for a short assignment, where I worked during the week and partied hard over a weekend with couple of friends.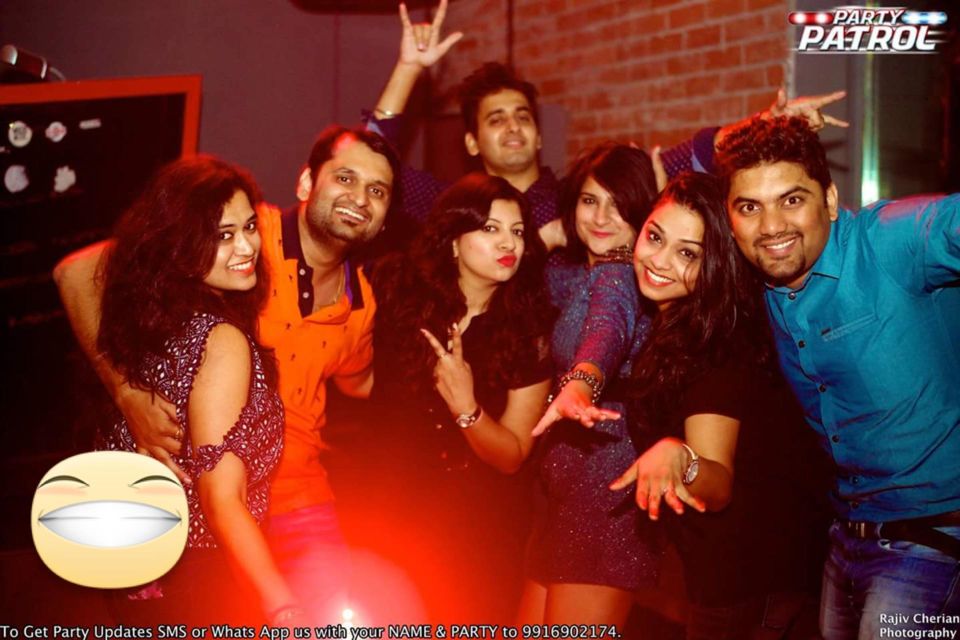 Beautiful scenery is augmented by…
Childhood dreams. Those locations that you have always admired as a young soul should be visited. Nothing feels better than heading to a place that is beautiful, and that reminds you of your past serenity. Next destination was something I always wanted in my life since my young days. That would that's gorgeous, adventurous thrilling Leh Ladakh. The trip unfolded so many amazing landscapes. I got to see sand dunes, rivers, forest, and high mountains at the same place. It was glorious and heavenly. We rode to the top of the world, having the highest motorable Road, Khardungla Pass and getting there isn't easy. However, #Travloncards made it possible for all of us, many thanks to the team!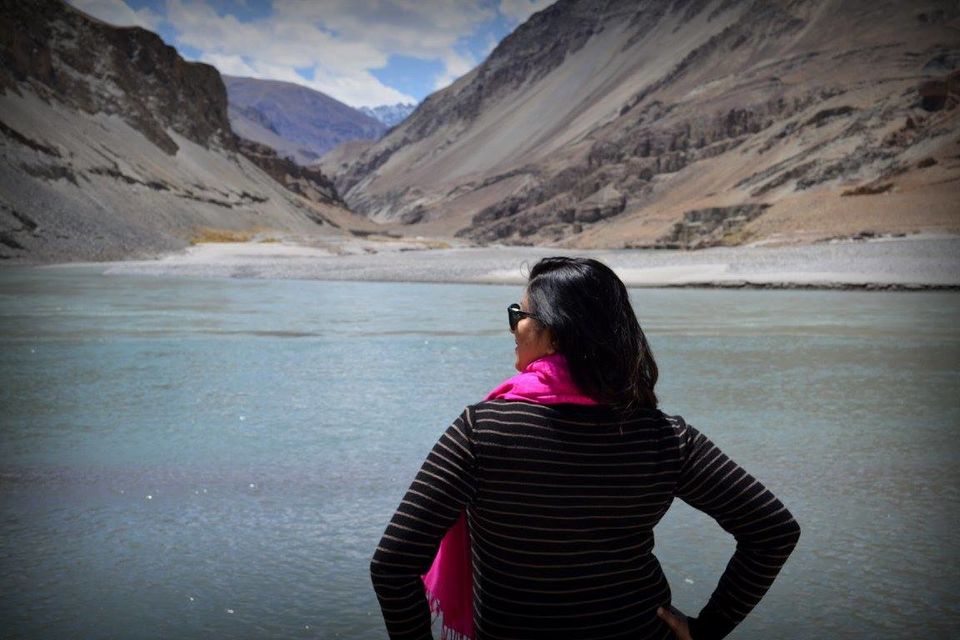 Time to update watch!
After exploring world's most remote and glorious sights in decadent luxury in India, it was time to cross the timezone boundaries and resetting the watch. I headed to Malaysia and landed at Kaula lampur, for an official outbound which welcomed me so nicely. Explored the city and caught a glimpse of Twin Towers at night, played casino and enjoyed Gandola ride at Genting Highlands. Spent some good time watching birds at KL bird park which was a delight to my eyes. You would be surprised to know, over 720 species of birds have been recorded in Peninsular and Bornean Malaysia.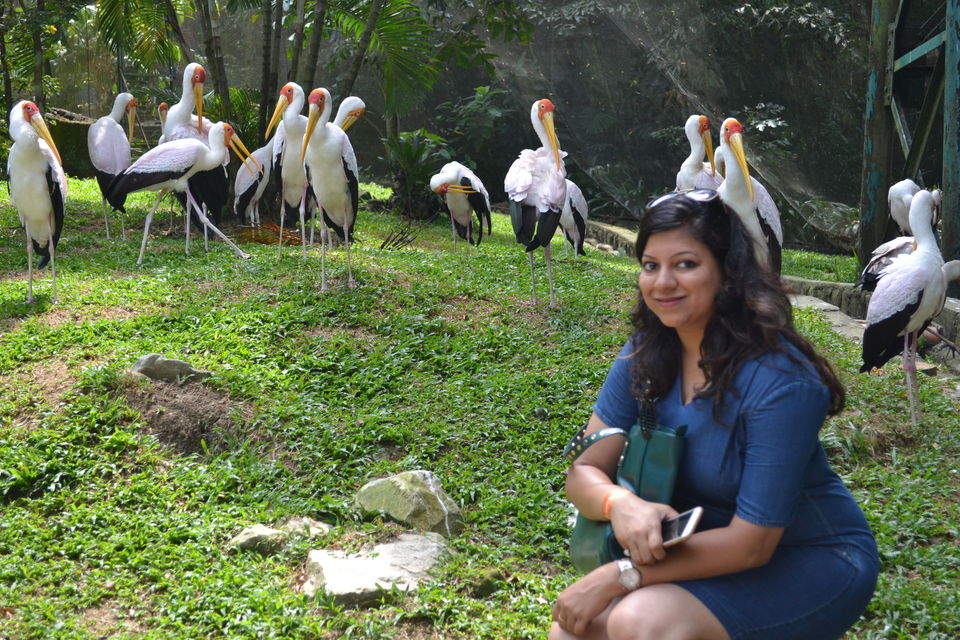 Variance goes a long way...
My next trip was to serene Ireland. It was time to get a chill place for visits. Though it was an official trip, yet I managed to add in a personal touch during my weekend spare time. I explored Galway and Dublin, tasting local cuisines and of course, not to miss, Irish Coffee and Guiness! Visited one of the world's popular and wonderful Cliffs, where my childhood memories of Harry Potter got revived, the Cliffs of Moher.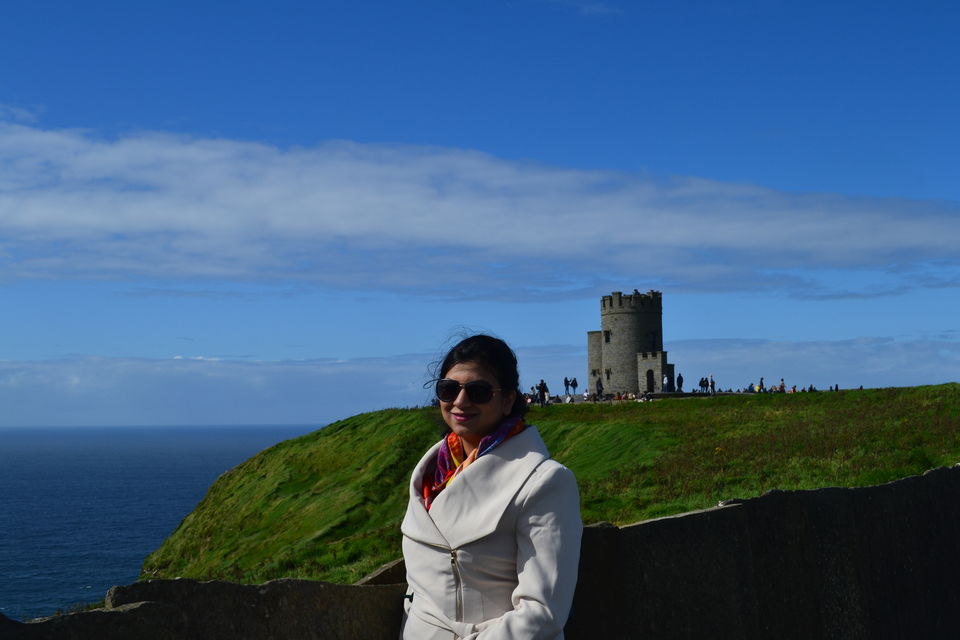 Feel the grandeur of Himalayan Trekking, Beaskund, Manali
After exploring a foreign land, time to be home but my travel journey didn't stop there. I still had lots more to explore in my own country having vast geography and culture. The next I planned a rare trekking trip to Pious Beas Kund. Walked down on Himalayas finding peace and content. I accompanied a group of trained trekkers and started journey from Solang Valley to Beas kund, a three days trek summit. By bringing myself over the edge and back, I discovered a passion to live my days fully, a conviction that will sustain me like sweet water on the periodically barren plain of our short lives.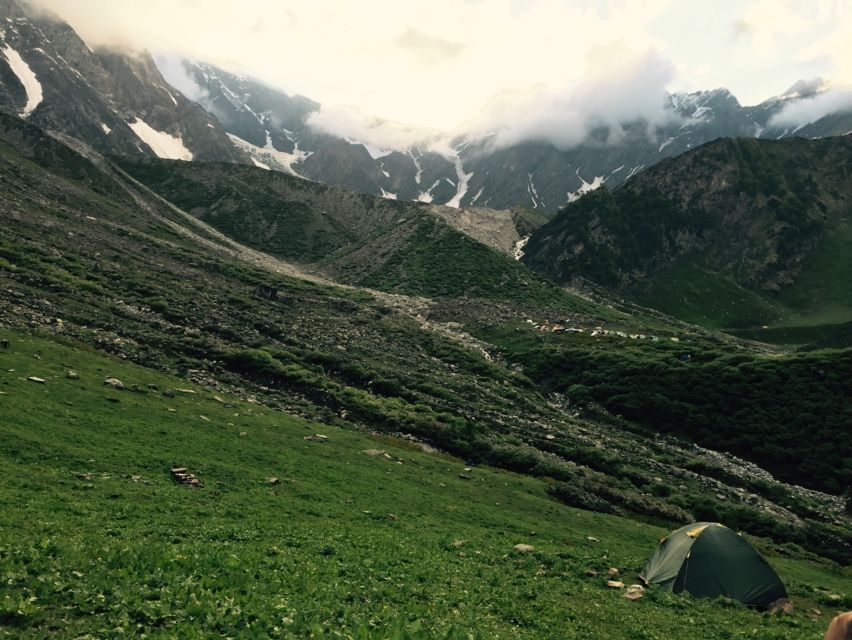 After this unforgettable trip, I had to come back to the city life again. However, I made sure to visit some nearby places for rejuvenation. Over the weekend, an early morning ride to Nandi hills which is famous for catching up a beautiful sunrise scene, was all I needed. Past few weeks, I also explored Coorg, which is called mini Scotland of India. It's characterized by lush green hills, a dense forest, and a pleasant weather. It's a perfect location for tourism if you ask me. You get to see Coffee plantation, Dubare elephant camps, Rajaji Seat and Tibetian Monastery. My recommendation for you is to take a Homestay instead of a Hotel.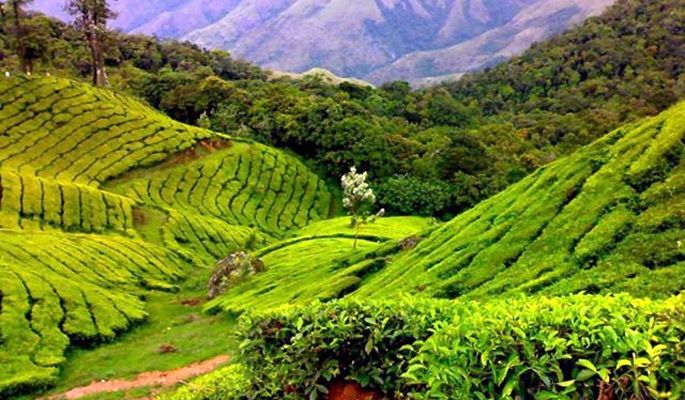 Never forget the spiritual aspects of travelling
Next short road trip was to a Holy place, a 14Km trek to the Temple of Vaishnodevi in Jammu. This was the final destination for my recovery journey, and I made sure that the higher power was involved in my ordeal for a healthier life. It seemed like a fitting "rite of passage". There, I worshipped and thanked God for giving me a new life. I was grateful for a new reason to live in happiness, after being through some hardships.
But one last visit will do!
The road journey was super exciting. But I just wanted a little more scenery to enjoy! Thus next, we headed to the Himalayas again to uniquely end 2016! It was a perfect place to get away from the city for a while. So I decided to celebrate New Year's eve at Kinnaur, famous for sacred Kinner Kailash high range mountains which is home of the Lord Shiva.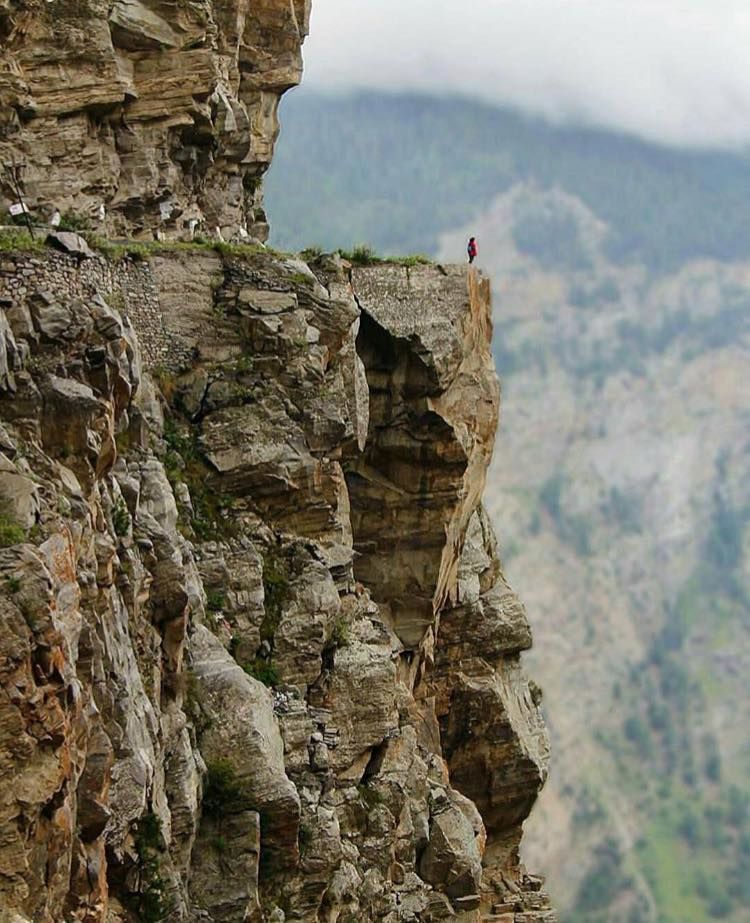 The road journey to Reckon peo, Kinnaur and way back passing was scenery , adventurous and thrilling. While returning back through Narkanda, I got stuck at a snowfall prone area for more than 5 hours at late evening which gave me an Adrenaline rush on the first day of new year 2017 which is impossible to forget. Thankfully the powers from above, saved me, so I could write down my whole experience here today.
It's an educational experience.
My journey was one of healing. It was aimed at restoring my sense of self after so many hardships. You see, it was kind of a coping mechanism (an effective one), in my process of finding a reason to smile. The same should be a goal for you. You need to figure out what makes you happy and look for reasons to smile.
If making money through travelling is how you smile, then be my guest. But just as a recommendation, I don't think you should quit jobs if you want to travel. You're going to need to get that travel cash someway! Also, consider that you need years to build a fan base, if you're going to travel for money. You definitely want to keep your job until travelling can help you make ends meet.
You see, it's all about balance. Try to live your dreams, but just make sure you do it one step at a time!
And, more importantly, Smile and laugh even without a reason, love yourself enough so you don't feel an urge to be loved by someone else! It's your life, make it worth living. Stay strong and keep loving your Parents.