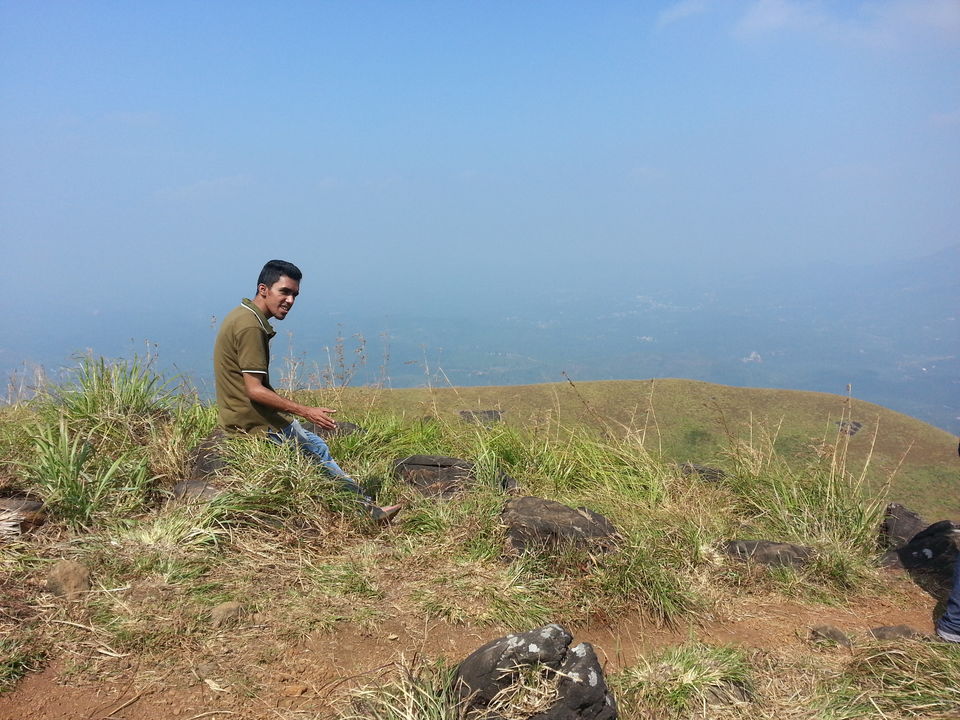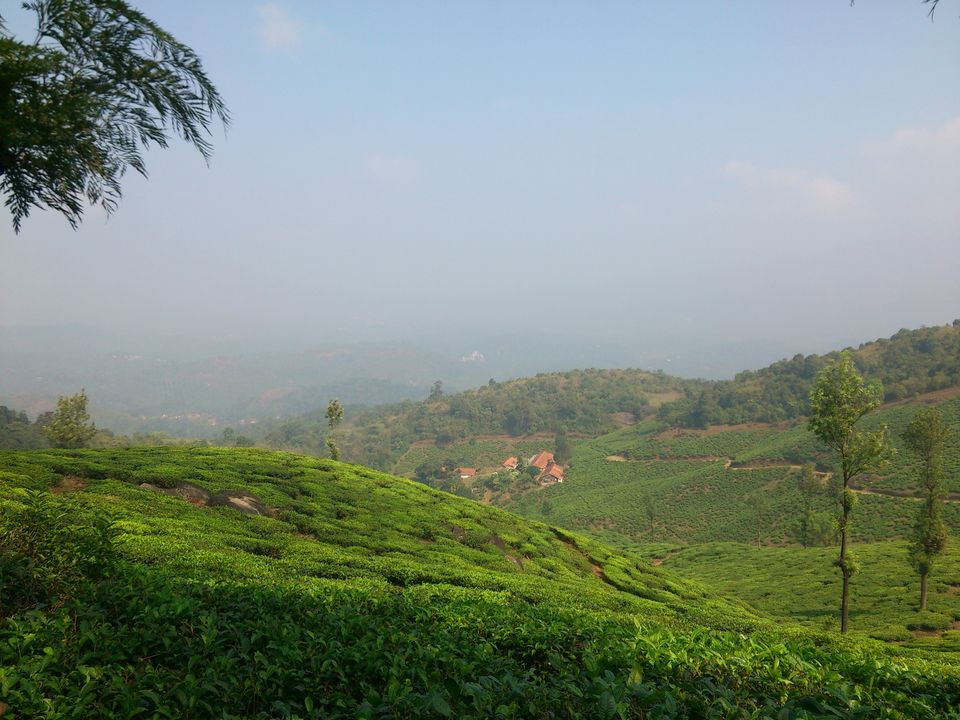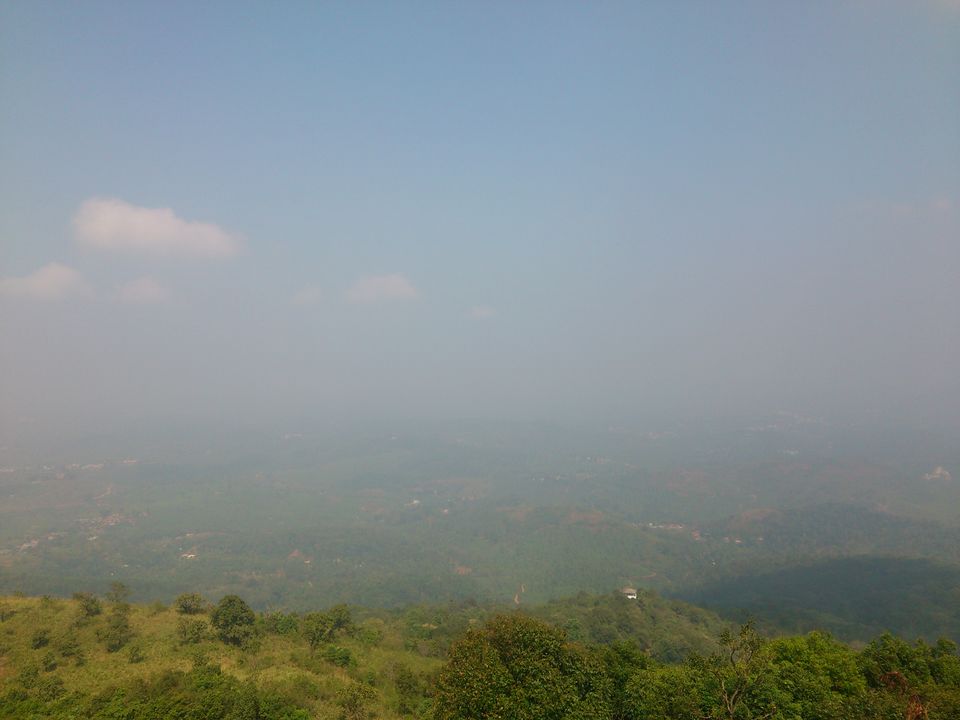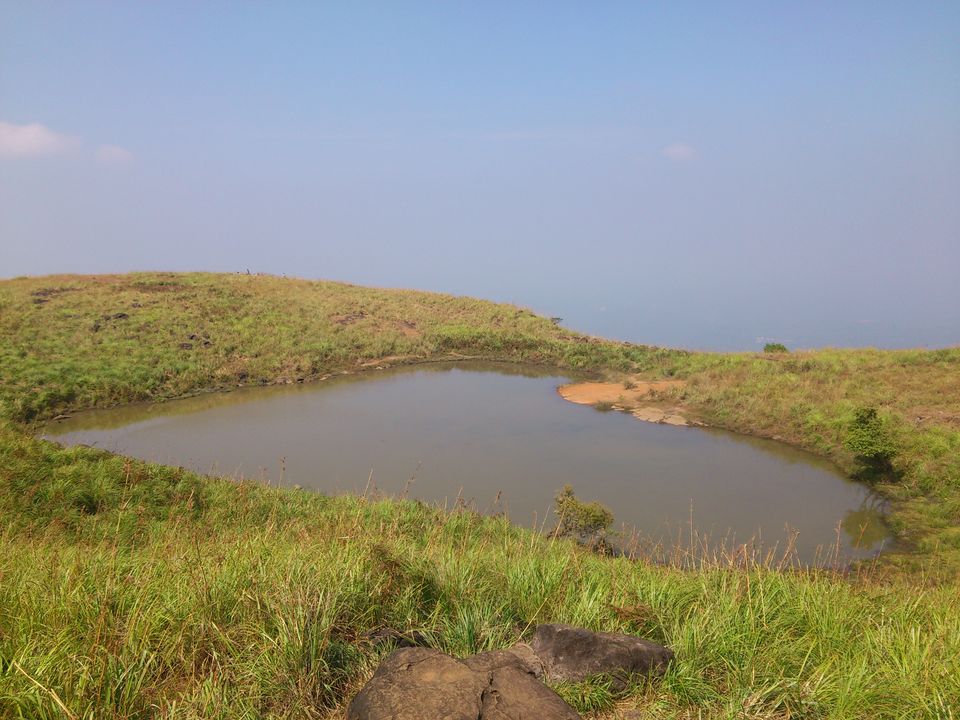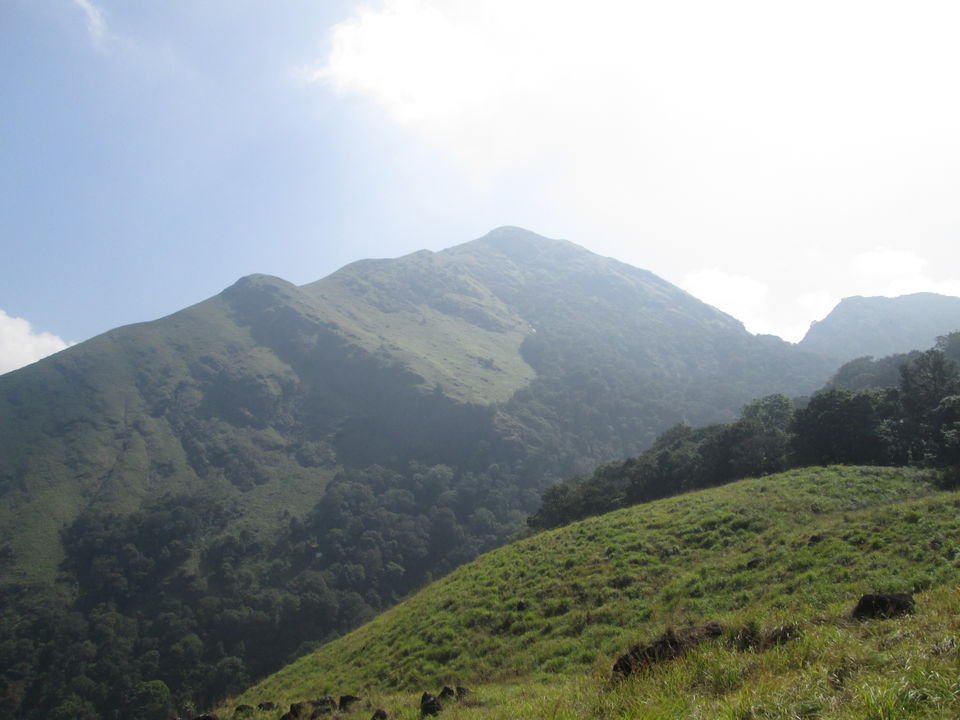 During the long x'mas vocation ,we friends planned to go for a trip with small budget including trekking.The first thing comes in mind was to find the nearby destination.Just searched through the google maps and travell community groups and finally ended up our destiny as the land of paddy fields named WAYANAD. It is a picturesque plateau situated at a height between 700m and 2100m above sea level nested among starting the mountains of western ghats on the eastern portion of north kerala and on the sides of Tamilnadu and Kartaka states.However the best place for trekking in wayanad is none other than 'Chembra Peak' ,which is situated near town of meppadi and south of kalpetta.The main highlight is the 'Heart shaped Lake' on the top of the peak which is the end of trekking.
We began our journey with 6 people on 23 Dec morning 7am from calicut by car.Before reaching wayanad 9 hairpin curve roads had our breakfast and tea time from a restaurant at adivaram just few kilometre before hairpin road starts.On the 7th hair pin curve there was a viewpoint spot from which we can experience amazing view of lower bottom places and surroundings.Then we move our drives to the local tourist place Pookode lake.The chembra peak trekking starts after 10am.So spent sometime in the pookode lake and surroundings.At sharp 10.30 am we reported at the ticket counter of trekking spot.At that time saw the mountain we had to climb ,it was more than we expected and felt some doubt of climbing all over to the top!!!
But we decide to move our footstep forward by taking it as challenge...!!!
There was a guide with us for finding clear pathways and route.The humour part is he is younger than all of us and experienced guy in mountain hiking.That bring some confidence among us to accomplish of reaching top to see the beautiful Heart shaped lake.Then started to walk some distance of 1km to reach the starting point of peak from ticket counter with the guide.We never forget to keep 3 bottle of water inorder to refresh in the midway of peak.
There are some other people coming far away from lowerside behind us feeling tired and they staring us by wondering how we climbed these much distance .After 10 minute rest and refreshment, continued climbing the peak and reaching some point there was begin of another undulating mountain and guide told that we have to climb this mountain too to reach our destination.That was a moment we realise that the distance to reach the mountain top was not assumed distance when we saw the mountain view from the bottom or some place faraway from the surrounding place.But after an hour we reached at the top what we called destiny.we felt like something achieved and we experienced that we are something big than ever before.!Moreover, we can see the breathtaking view with beautiful 'Heart shaped Lake' at the top.It cant be expressed by words,we have to feel the scenic beauty and experience it from the top..Its something enchanting and we should forget the effort and distance covered after seeing the view from the top of the peak.The lake is never believed to have dried up yet.And its all bnring some memorable moments in my traveldiaries..
Points to be remembered:-
1.Keep some bottle of water inorder to refresh and drinking during trekking.
2.The entrance fee to enter peak is 600 + for 7 people and may vary according to seasons.
3.Try to reach early at the spot so that spent more time at the top of peak.
4.I recommend winter is best time to visit so that foggy environment can be experienced .