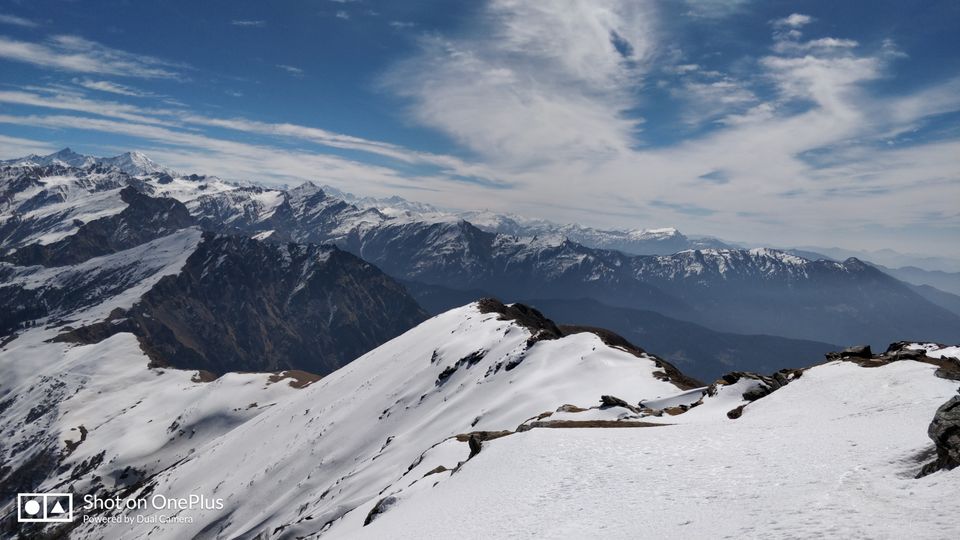 This awesome journey of mine start from Delhi. I took the train from New Delhi to Dehradun, Nanda Devi Express which left New Delhi station at 23:50 and reached Dehradun at around 6:00 am in the morning.
There at Dehradun station I met with my other trekking mates. All were mostly young and were very excited for this journey.
Then from there we started heading towards Sankri village which is roughly around 200 kms and it took us 8 hrs to reach that village.
Sankri is an isolated village but you will find all basic amenities there. There are few good eating joints where you can take your meal and there are few rental shops as well from where you can rent your trekking equipments.
After having tea and dinner, I went to sleep as we had to wake up early in the morning next day.
I woke up at roughly 6:00 am. Because of excitement it doesn't took long for me to get out of my bed. After getting ready we had our breakfast and tea and then left for trekking by sharp 8:00 am.
The actual journey begins from there! With the rucksack on my shoulder I started initial journey quite good and for first 2kms I was all fine. Moving forward with the clear sky and sun on our top, I started sweating really bad. With the limited availability of water it was really hard for me to keep myself hydrated. At that moment I realized why ORS are always recommend for such trekking journeys.
We reached Juda ka Talab at around 2:00pm. We had our tea and lunch there. Then we all pinched our tents and relaxed for a while. Juda Ka Talab is very small and Serene lake located at 9000 ft above the sea level. There one can easily acclimate himself to the pressure difference.
At night, this place turns to heaven. Above the Mountains, below the stars and surrounded by the snow, this makes your soul feel so light and calm.
PS : There is only one eating point from Sankri to Juda ka Talab from where you can have your snacks and buy water bottles.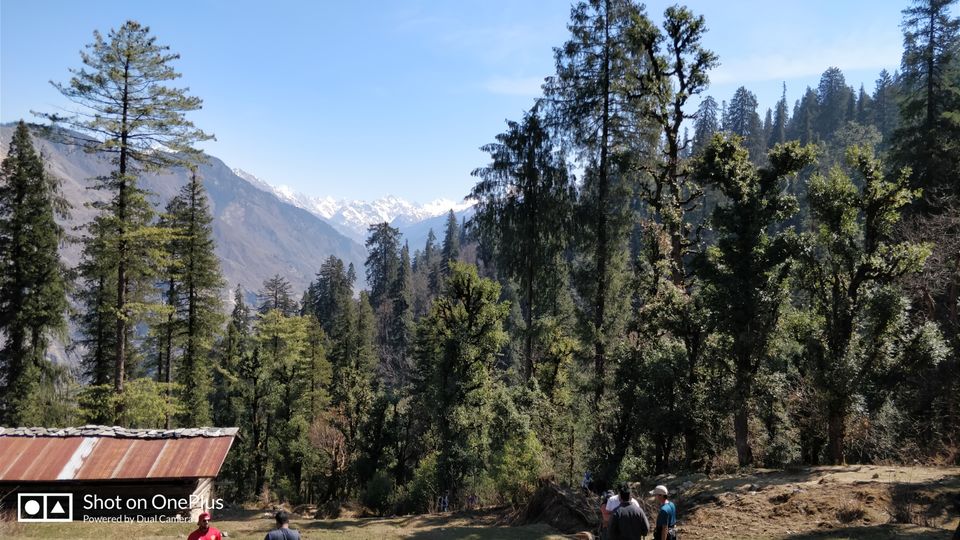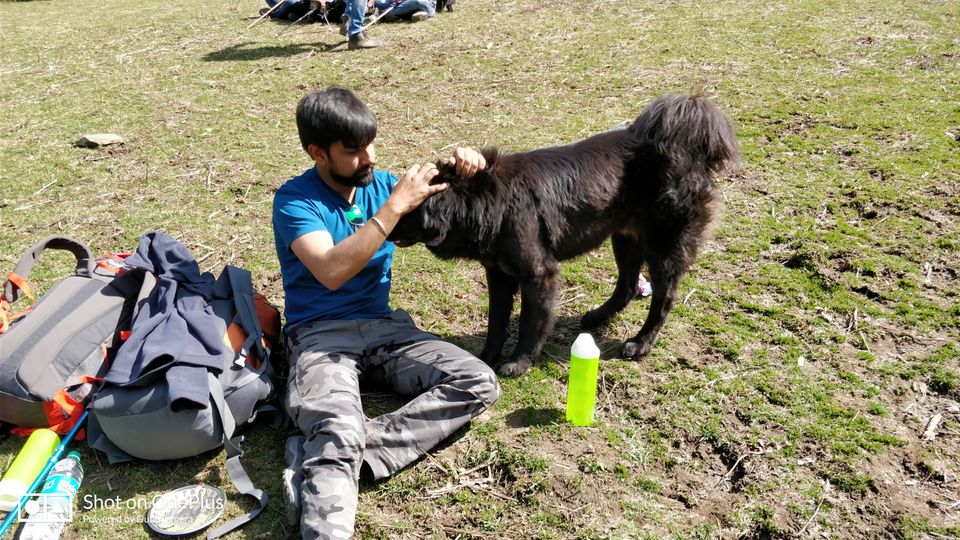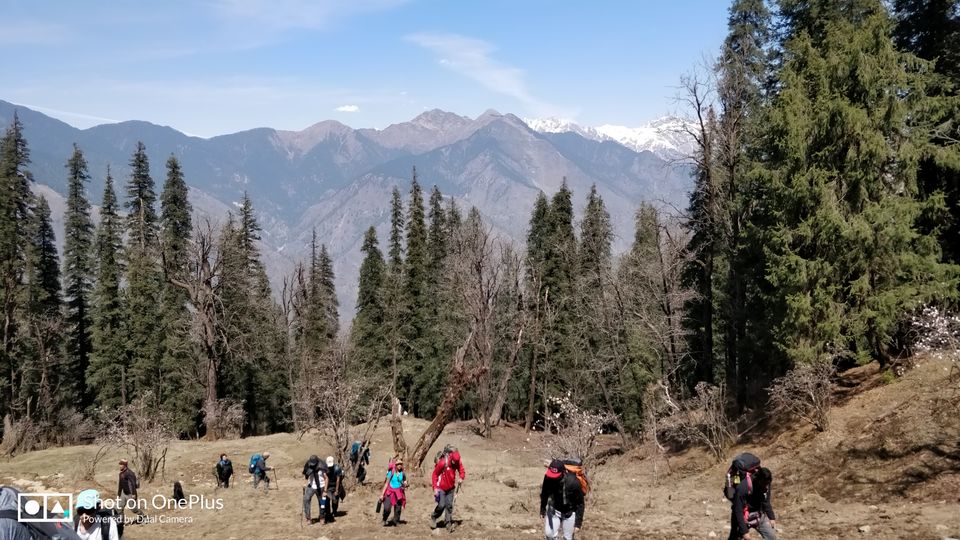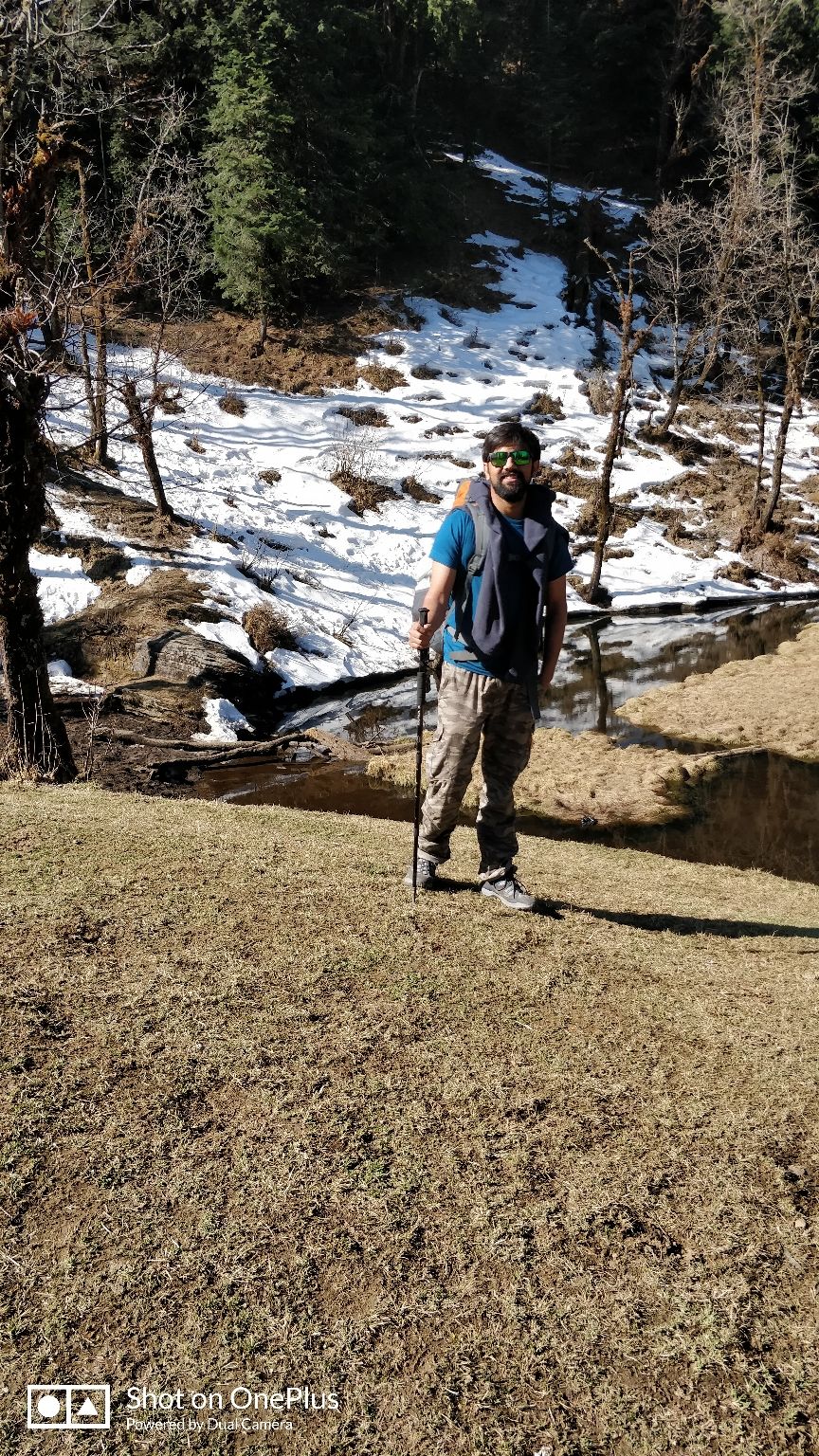 We all woke up at around 7:00 am and had our morning lemon tea. We all then packed our bags and wrapped our tents.
After having breakfast and collecting our snacks we started our 3rd day of journey. Between the green thick forest initial hike was an easy task. In between there were certain patches which had very narrow pass and due to melting of ice it makes passages slippery as well. So one should be very careful on those passages.
It took us roughly 4 hours to reach Kedarkantha base camp. We reached there by 12:30pm, little early then expected.
Base Camp is located at Meadow which was partially covered with snow during that time. From there you can also see the view of Kedarkantha peak covered under thick blanket of Snow.
Till that time we all had very good bond and became very good friends. We all shared our life experiences with each other and gathered beautiful memories which will stay with me through rest of my life.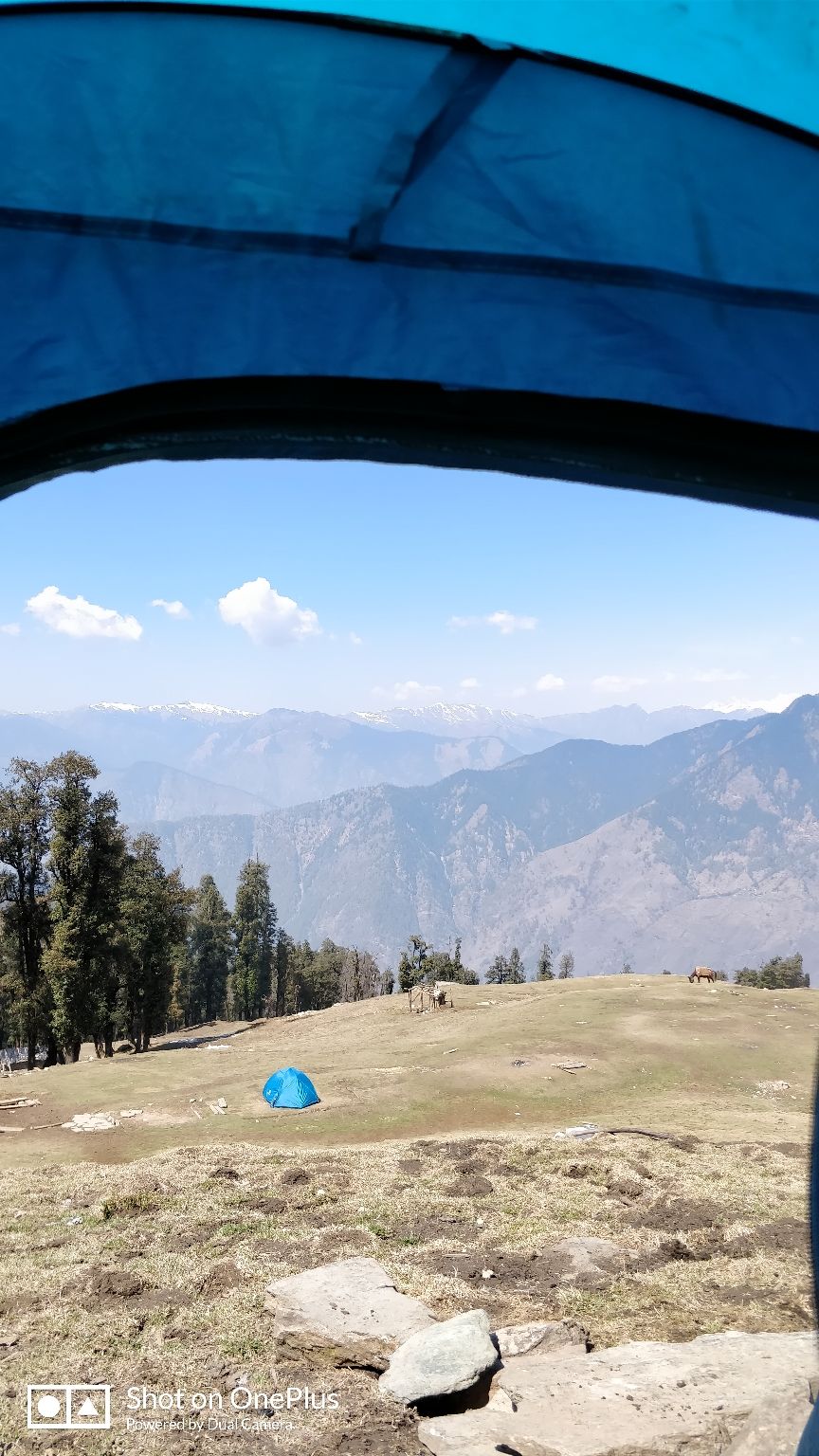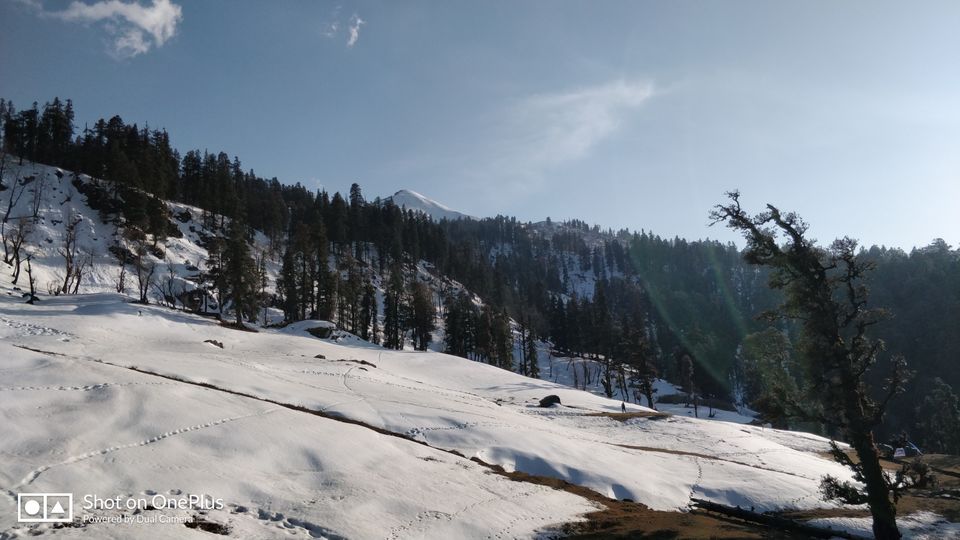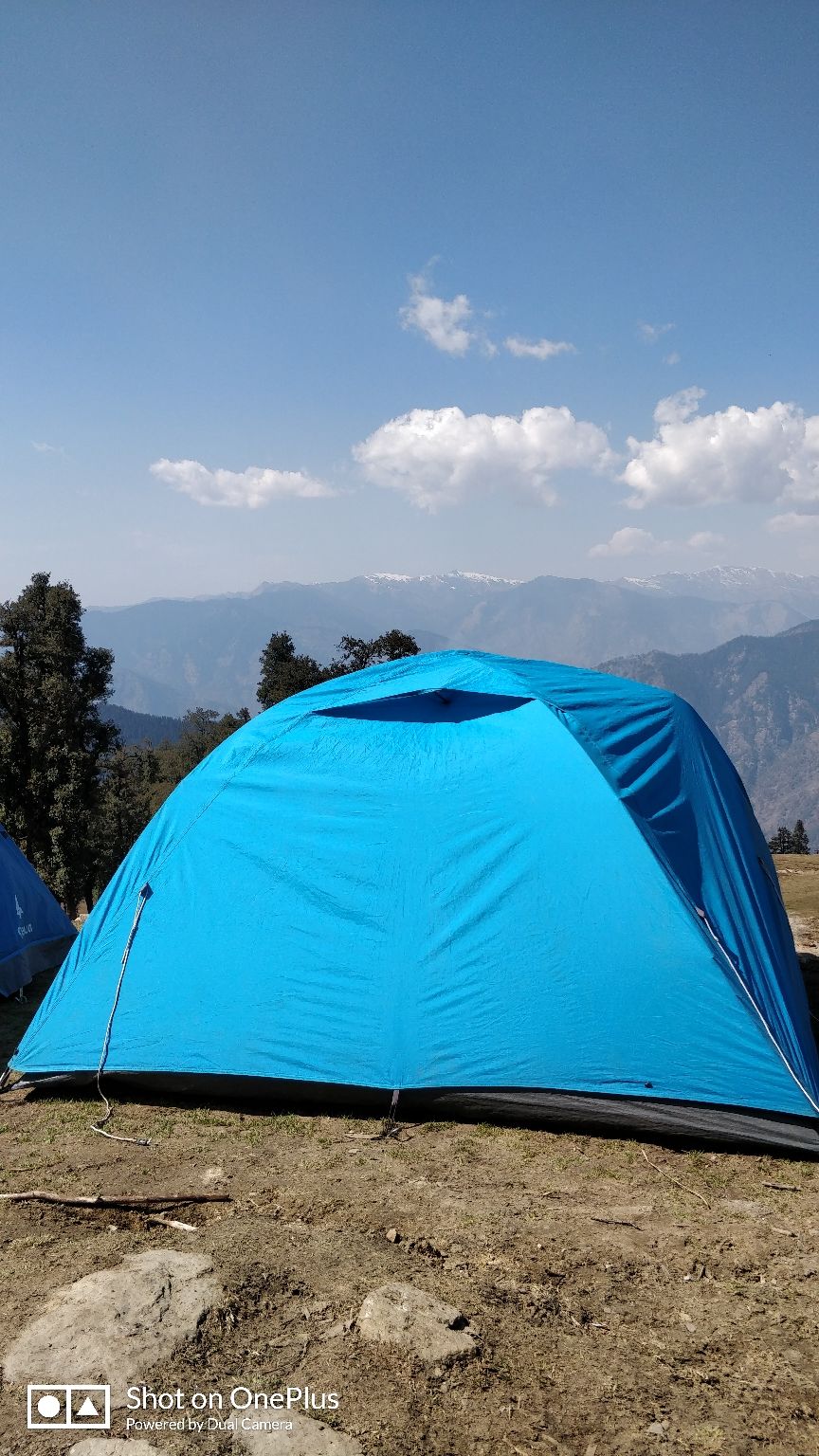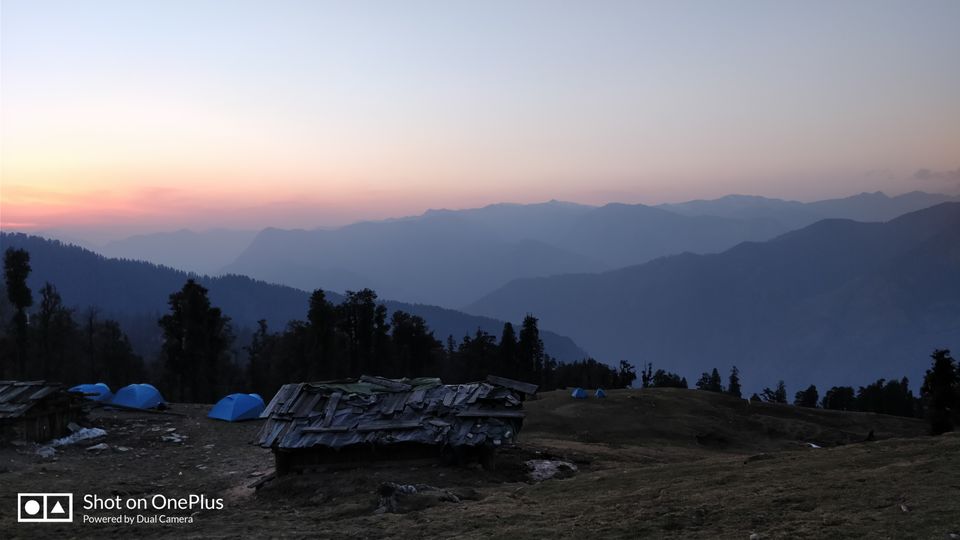 We were instructed to wake up early but nobody woke up on time on 4th day of our journey. Instead of 5:00am we started our journey by 7:00 am. This day we don't have to wrap our tents as we were supposed to come to the same base camp which did saved our time.
Snow starts from very beginning so they provided spikes to all trekkers. Initially it took few steps to adjust the walk through the spikes but on later stage it came out to be saviour for all of us. The whole journey of this day is really awestruck. Beautiful sceneries, Snow capped mountains, morning blues came out to be perfect combination all together.
In Midway there is a Maggie point where we had our tea. After this, there is only snow all way around which shines bright under the clear sky. So shades are must under such conditions.
Last few climbs were really scary. Every next step we take, makes it more difficult for another coming step we were ought to take. It really takes all of our courage to reach at the top. But once you reach there, you can't resist yourself to say out loud, WOWW!!.
We all congratulated each other, clicked many pictures with different poses and relaxed there for three hours.
Now coming down hill from the top was another upcoming challenge for us. Because snow started melting, your spikes also won't support you much. But somehow we all managed by sliding down rather than walking. Sliding down was but risky but the real fun is in these adventures only.
We reached our base camp by 3:00 pm, I took a short nap. In evening we all again sat together, had fun, shared our thoughts and experiences of this journey till late night despite of temperature in minus.
PS : Nights at base camps are very chilly so prepare your backpack accordingly.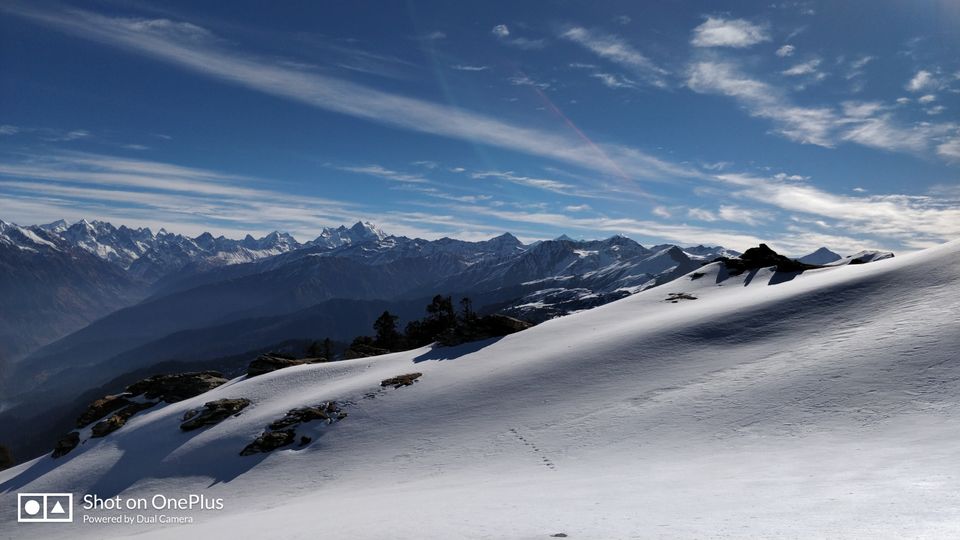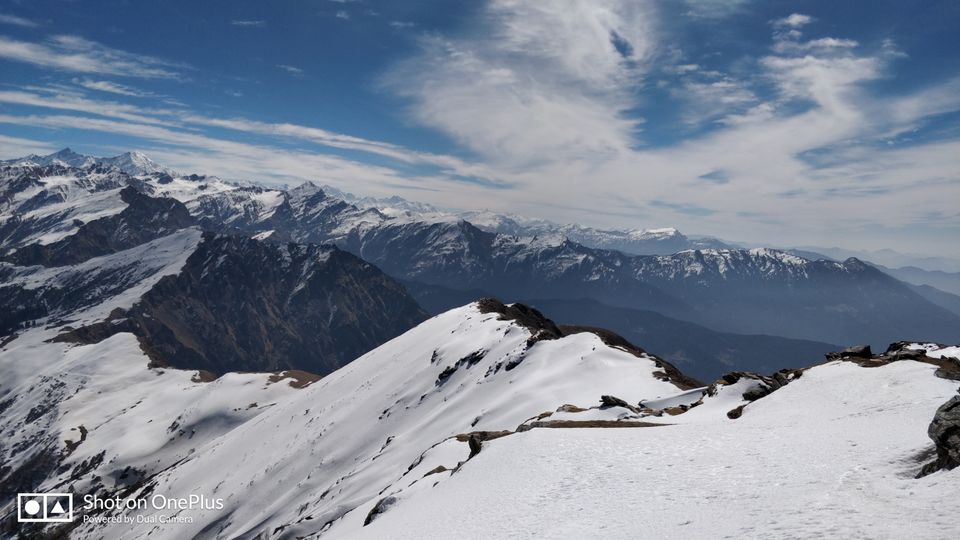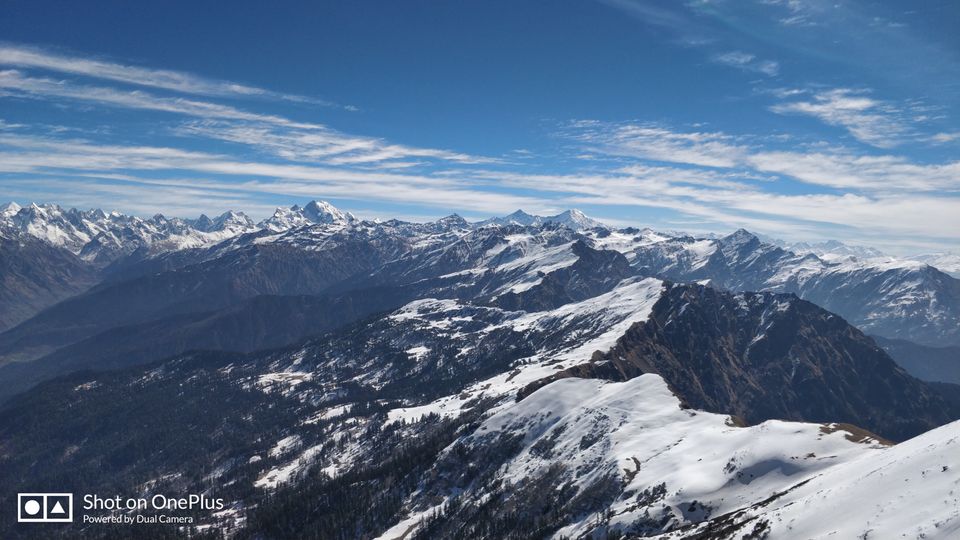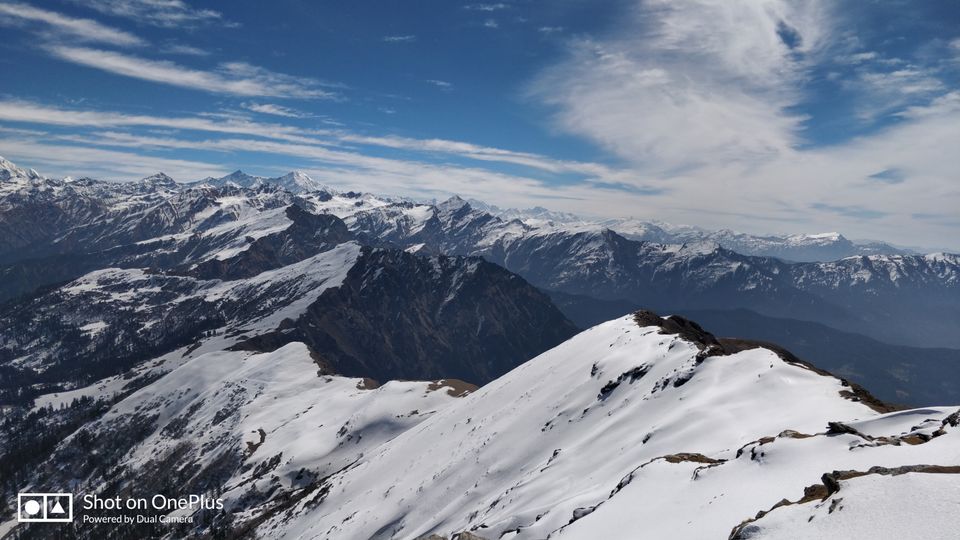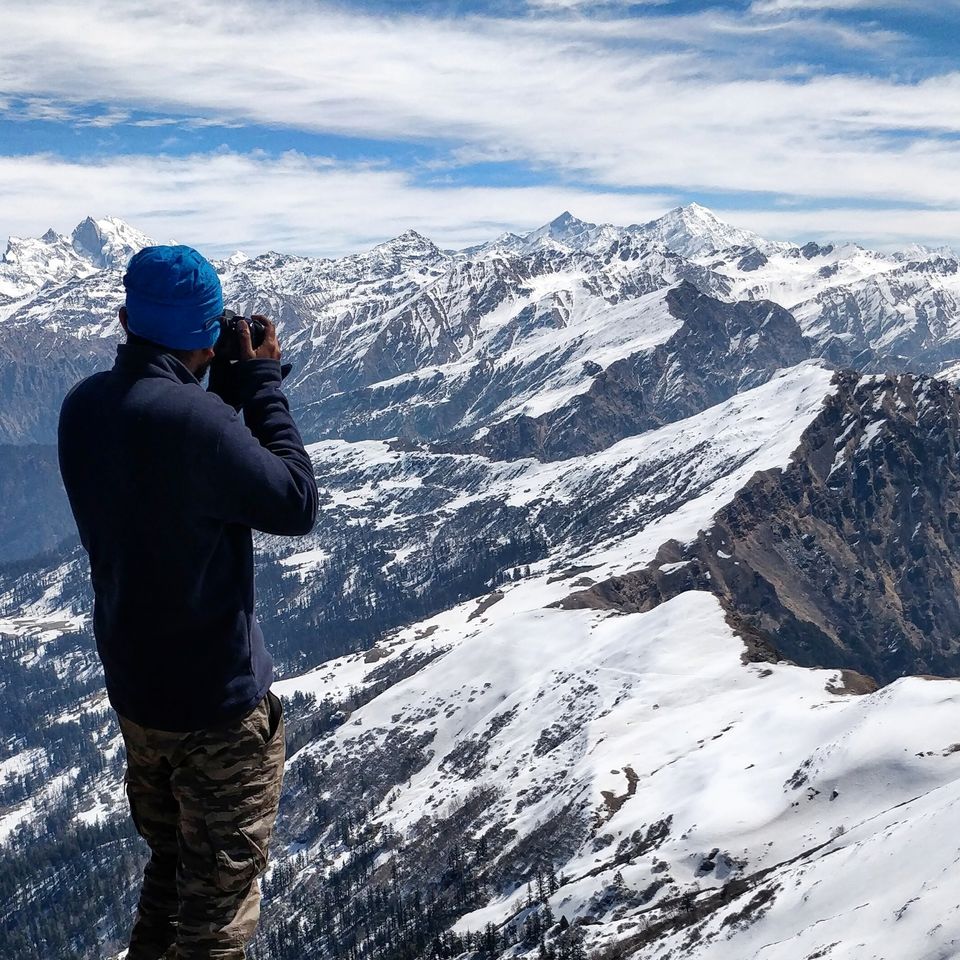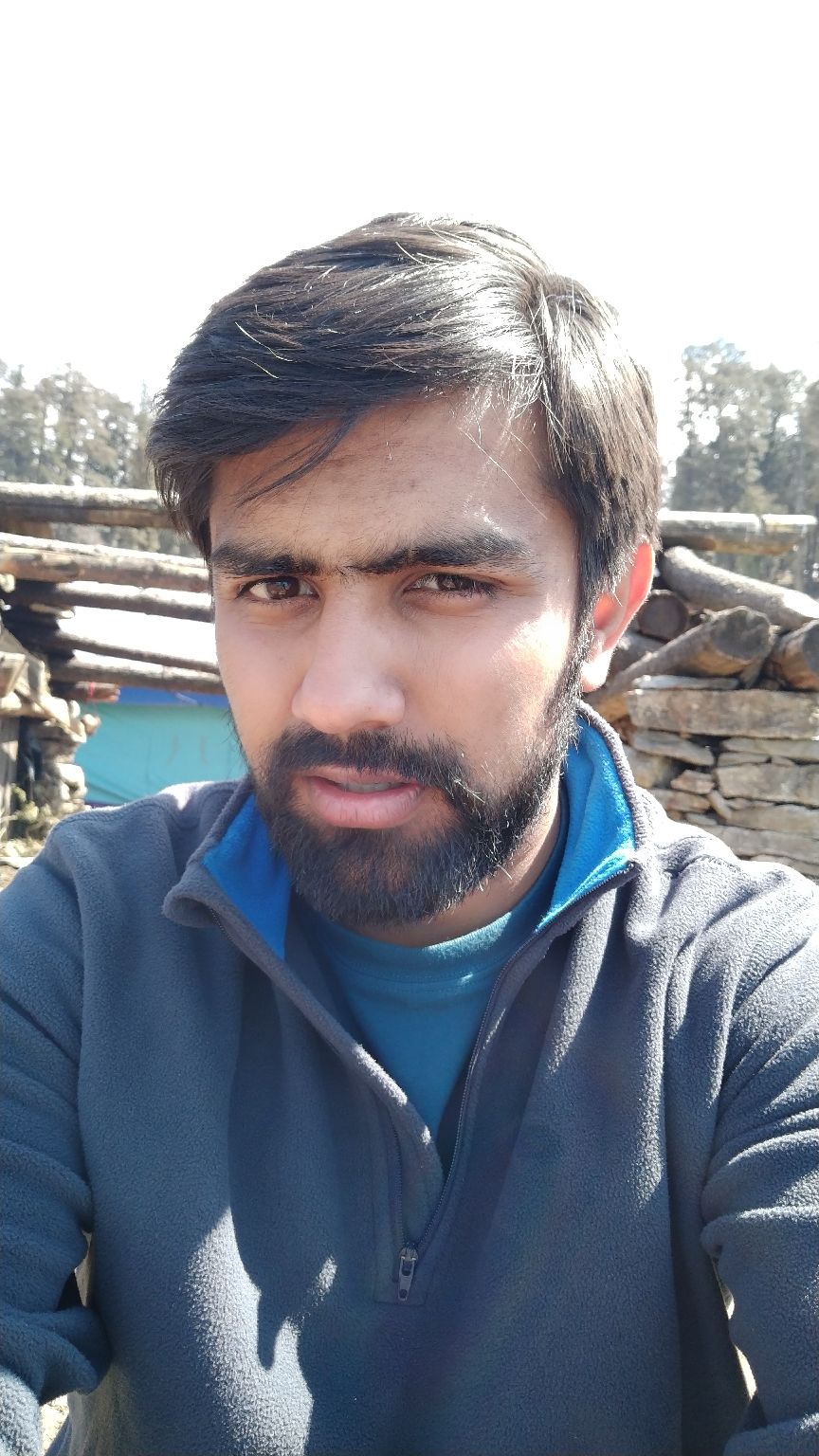 Next morning we all started our journey back to sankri . We were informed that it would be long journey so we had to maintain the speed. Our expected time was to reach by 3:00 pm and have our lunch at homestay in sankri.
We all reached 1:30 hrs early then the expected time, although it was tough but we all maintained our speed through out the journey.
In evening, we all were facilitated with the certificates of completing our journey with some complimentary snack.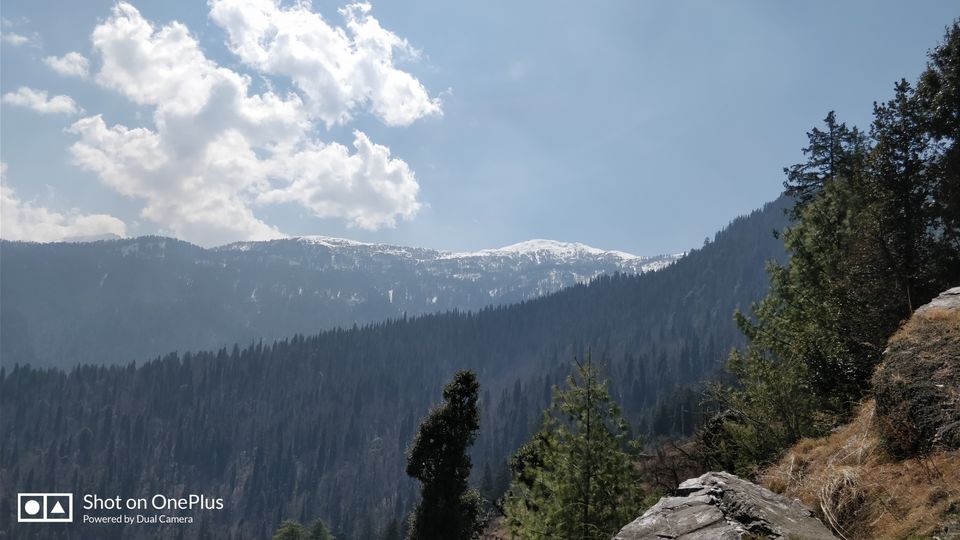 On day 6, we all left at around 9:00 am in our Tempo Travellers to Dehradun and reached there by 4:oo pm. And then headed back to Delhi by the same train Nanda Devi Express.
#lifechangingtrip