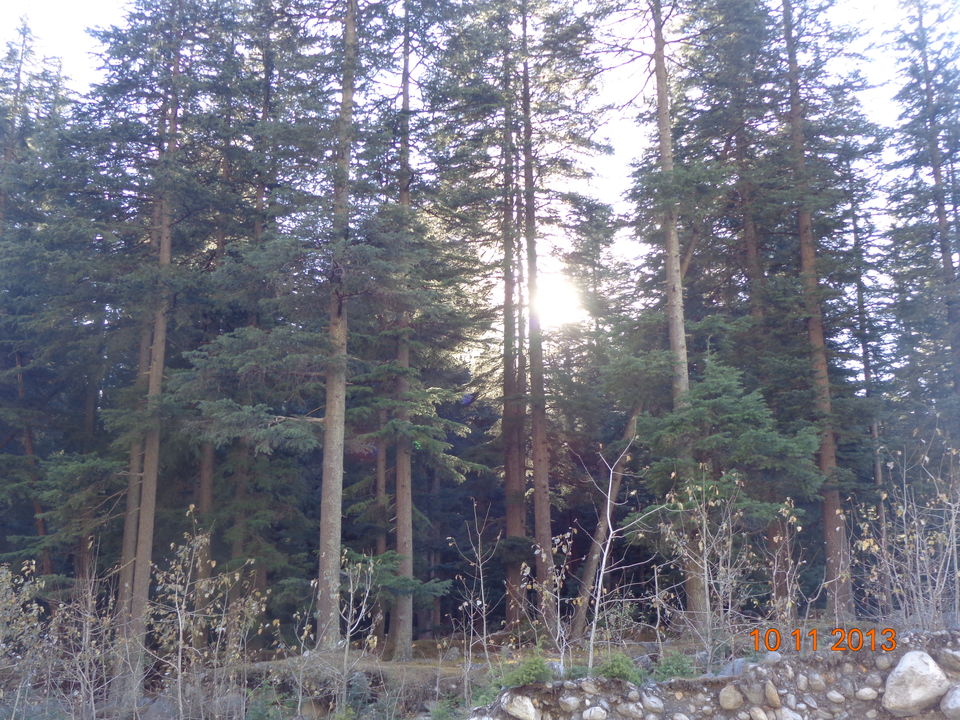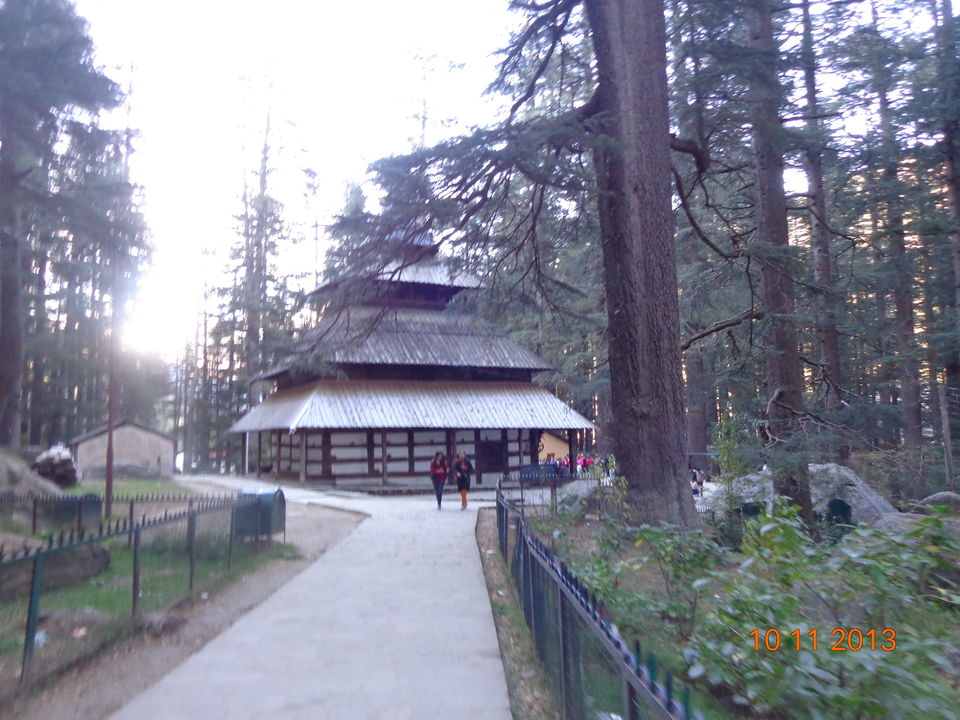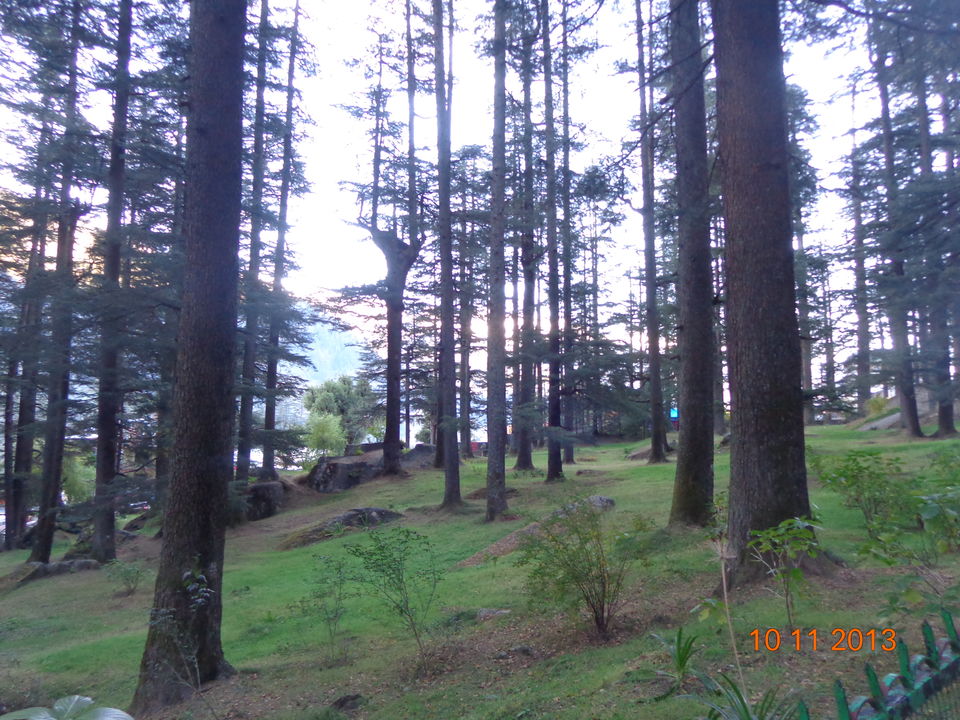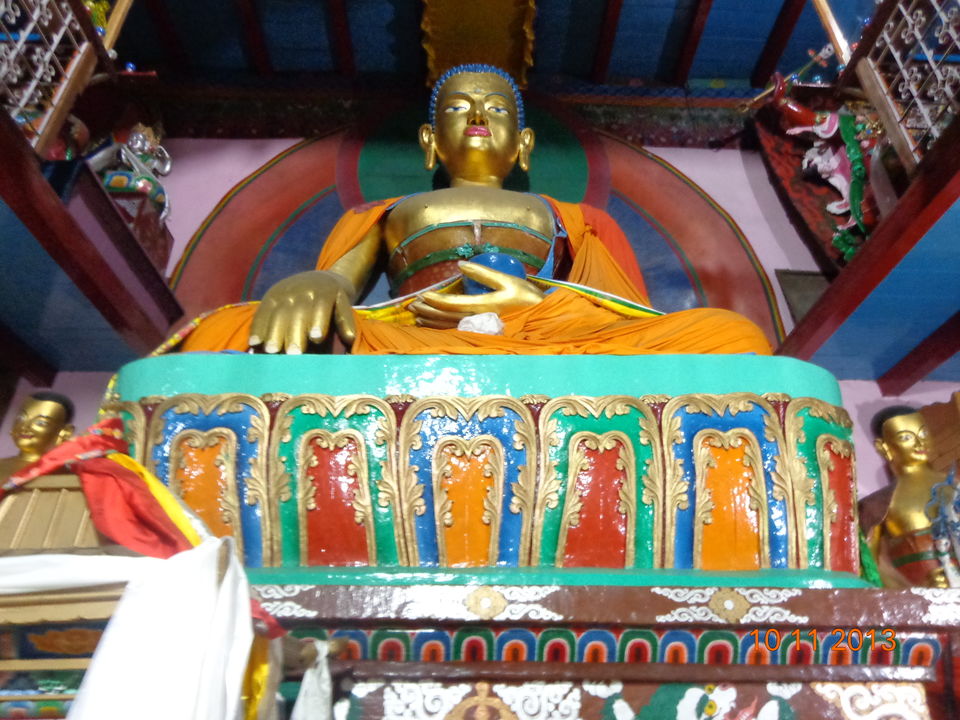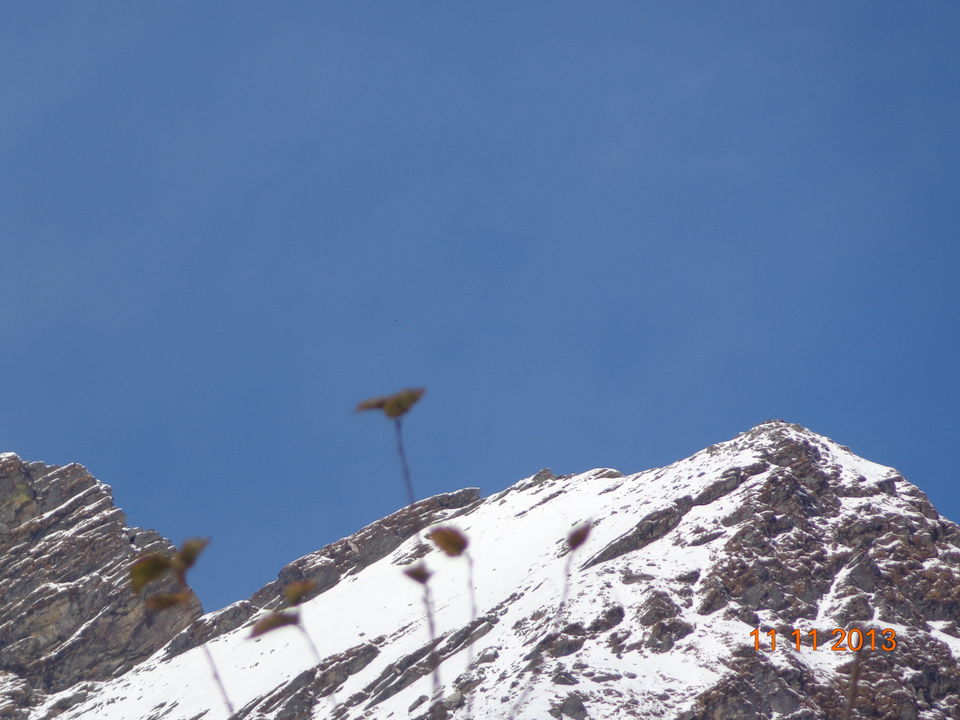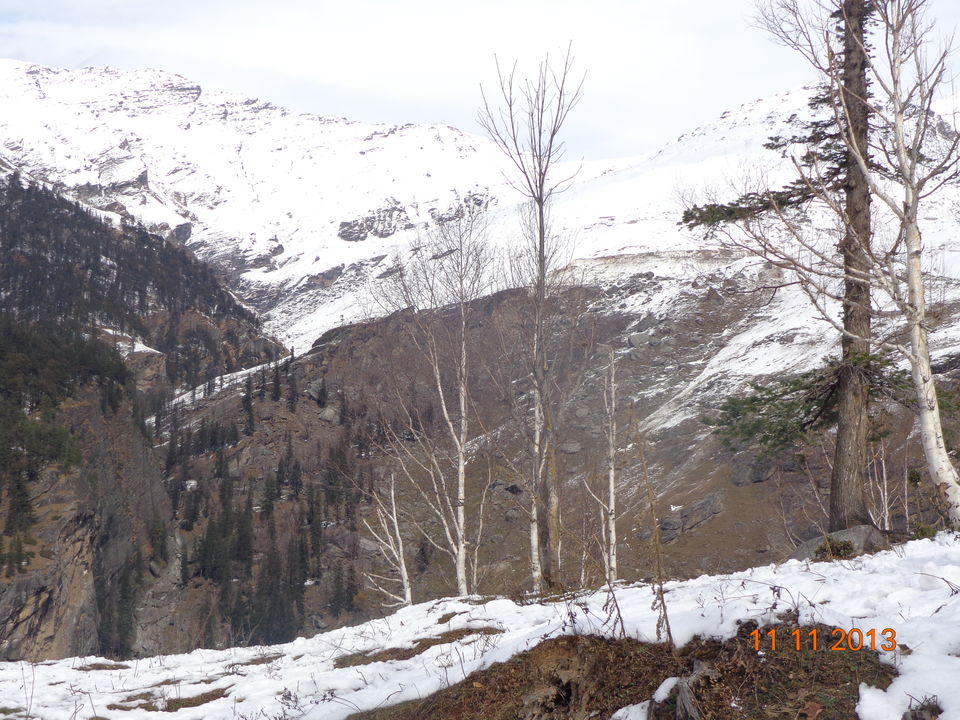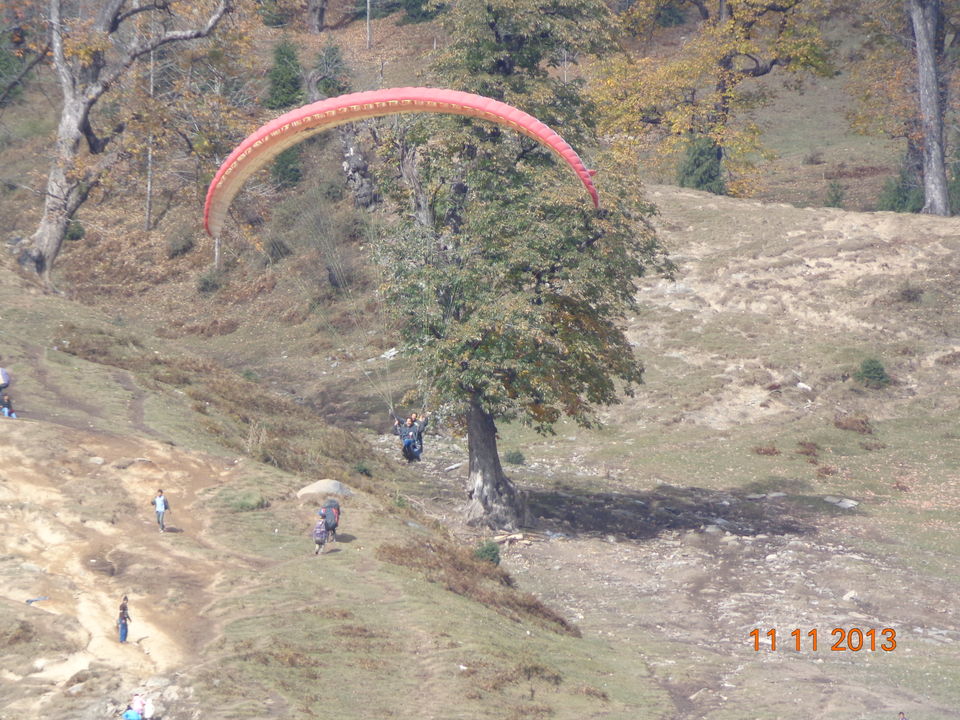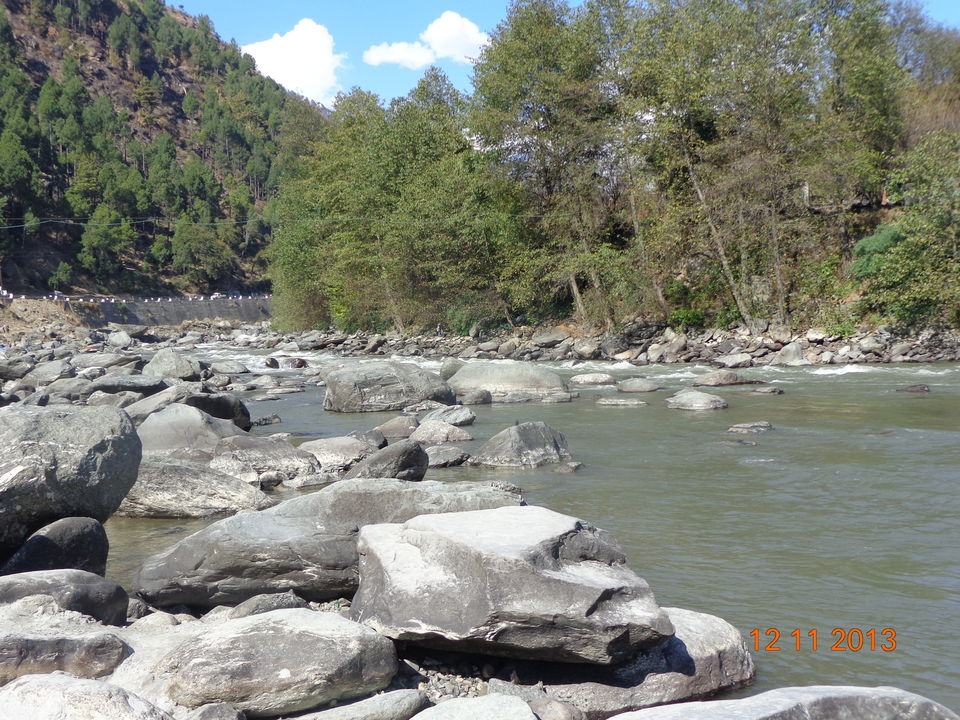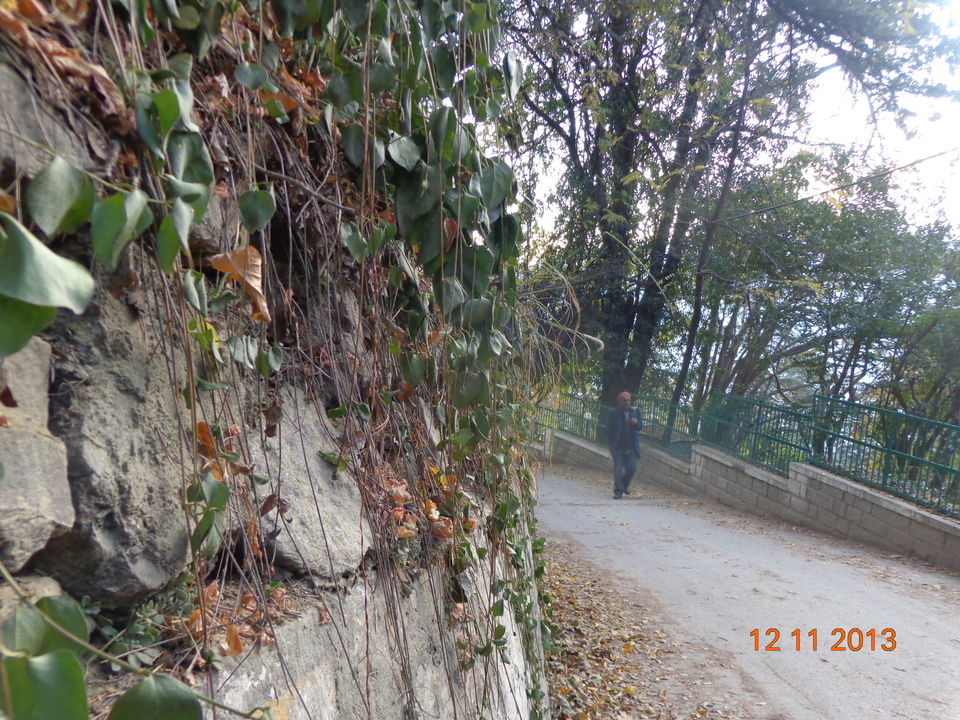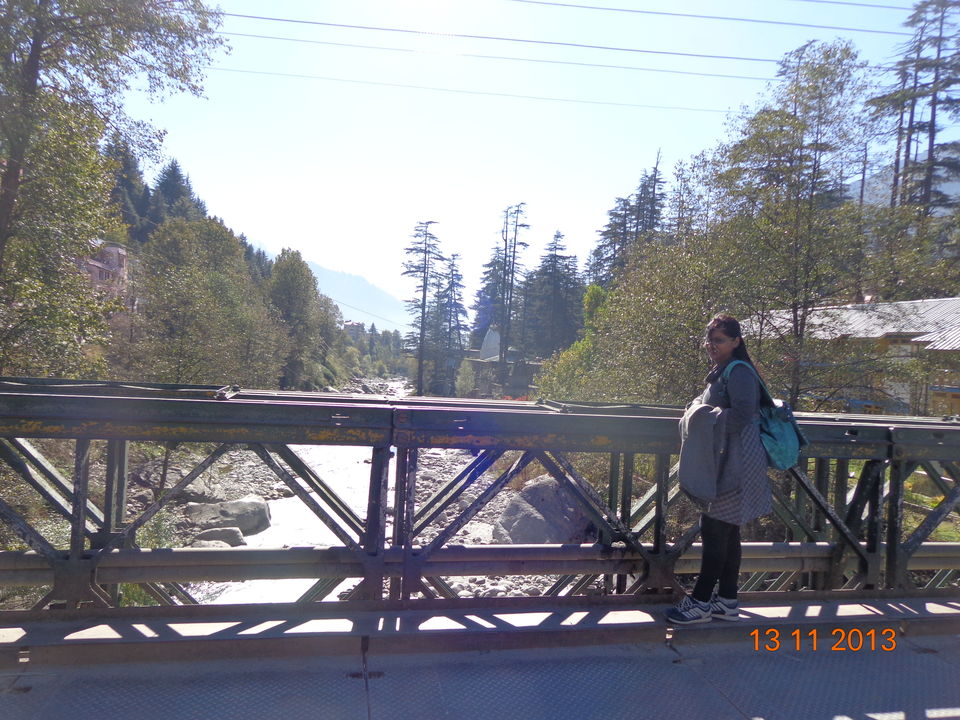 Student life can get very tedious and thus I with my two friends (both girls) wanted to take a short trip to someplace 'which has ice'. That's all our requirement was 'ice'. Since the closest and affordable place was Manali. Therefore we booked a package and went to explore our first trip alone without parents.
We took a bus route from Delhi to Manali, which was an overnight journey. Upon reaching Manali, we checked in to a nice and simple hotel freshened up went to explore the places nearby. The first place was the Beas river, the whole scene was mesmerizing we sat on the side of the river with our feet in the chilling water, the whole valley was surrounded by high snow covered mountain tops and lush greenery. We clicked a gazillion pictures and still couldn't get enough.

Our next stop of the day was Hadimba Devi Temple, it is surrounded by a cedar forest at the foot of the Himalayas. The temple is built over a huge rock jutting out of the ground, which is worshiped as an image of the deity. The whole environment was very pious and calming. A lot Bollywood movies have been shot in this place. We roamed idly around those tall cedar trees thinking ourselves as some Bollywood heroine. Outside this sanctuary, there is this little shack which gives amazing momos with green chutney, these momos are a must to experience for all the foodies.
Later in the evening we went to a monastery and roamed around on the streets of mall road. After a calm and peaceful day we went back to the hotel for the night.
Next day was very eventful as this was the day when we were about to see our snow. First we went to Solang valley for an experience of paragliding. Here to reach the top of the mountain horses were used and this was my first time horse riding. The soil was wet and the horses were slipping their way upwards it was very scary and equally fun because in that moment I was pretty sure that I will go tumbling down like Humpty Dumpty. Though that didn't happen and I got safely to the top, the whole paragliding experience was awesome. I could feel the cold Manali air in my hair and I was sure that I am flying.
After this we went to a hill top for skiing, this was the first time we saw snow and went completely crazy. We fell over and over in the attempt to ski though it was all unsuccessful but supremely funny. We spent the entire day there to play in the snow and shout and yell and laugh. It was amazing and exhausting. We came back all happy and tanned and with a lot of memories.
Next day we went down to Kullu to do river rafting. It was another exhilarating experience. It wasn't very scary and the waves were also few but the cold water was enough to freeze your blood. It was fun as all the way we were yelling songs from the top of our lungs to maintain some warmth in our bodies.
After this we went to the crafts market of Kullu and bought warm clothes for family though those sweaters didn't turn out very well as promised by the salesman. We also roamed idly on the mall road of manali, eating momos and collecting souvenirs.
That was the end of our memorable Delhi to Manali trip and we took the bus back to Delhi. The trip was extremely successful as it re-energized us for the next term of studies and gave us a lot of laughs to remember.