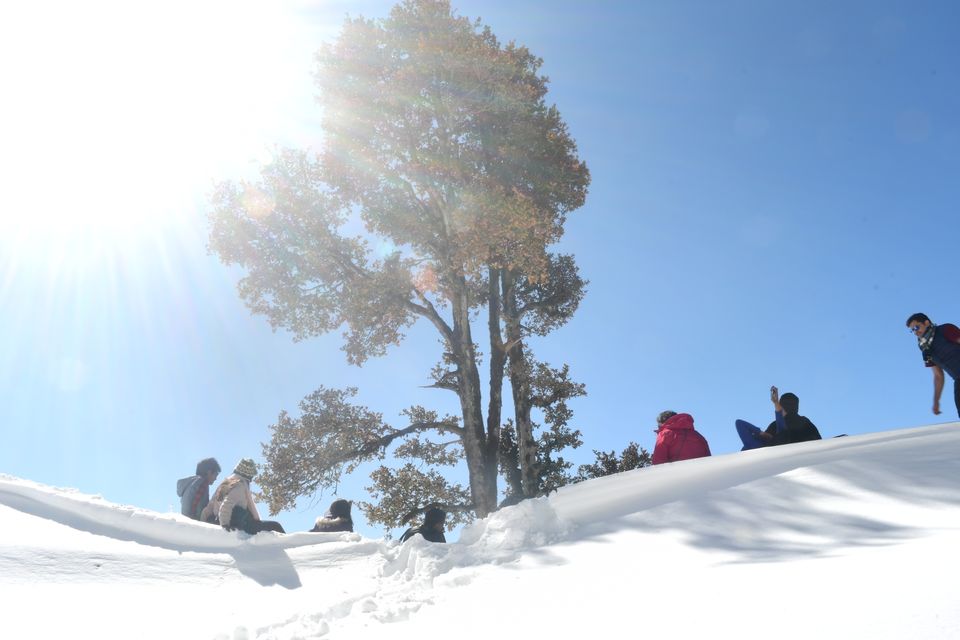 After an extremely cold night of board games, good music, a bottle of rum and delicious food, we were ready and pumped up for the next day trek to Jalori Pass. The problem of travelling during winters is that the trek becomes inaccessible to an extent but we loved what we saw. We started walking from our homestay to the starting point of the trek and the uphill trek was really tough. Thankfully, we got a 4×4 car in the middle and hitchhiked to the starting point. The trek was really beautiful, covered completely with snow and that was the moment I fell in love with mountains! After completing the trek, we waited at the top, chilling and enjoying the silence and the beauty of nature. I could feel the calmness of the mountains and the rush of the wind at the same time, and I think that was the moment I will keep cherishing my entire life. Before beginning the downhill, we had Kadi Chawal and chai at a price of less than 100 bucks each. The most fun part about the trek was yet to come- hitchhiking in a JCB, with Himachali songs playing! Our feet was drenched in water, as we did not had proper snow hiking shoes, but the beautiful view was worth everything, be it the nail biting cold or the ache that followed the trek.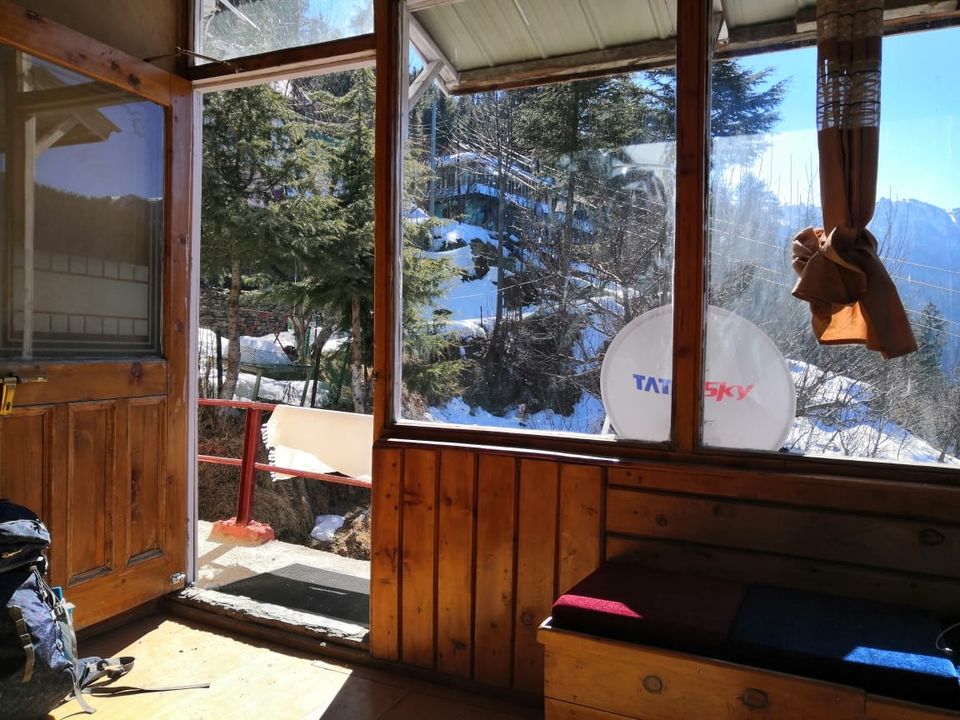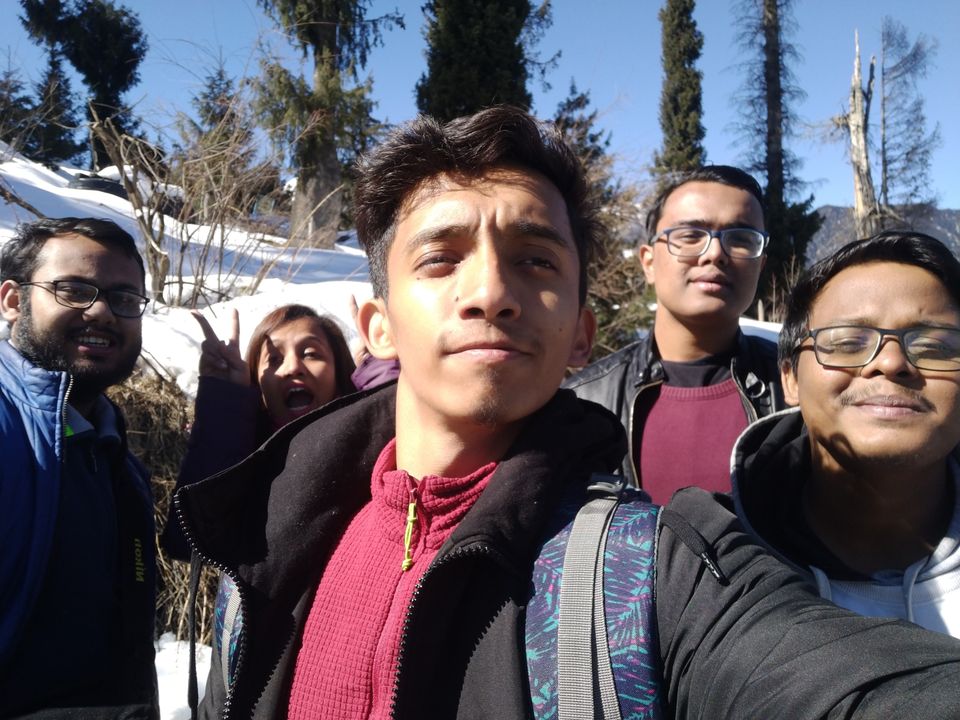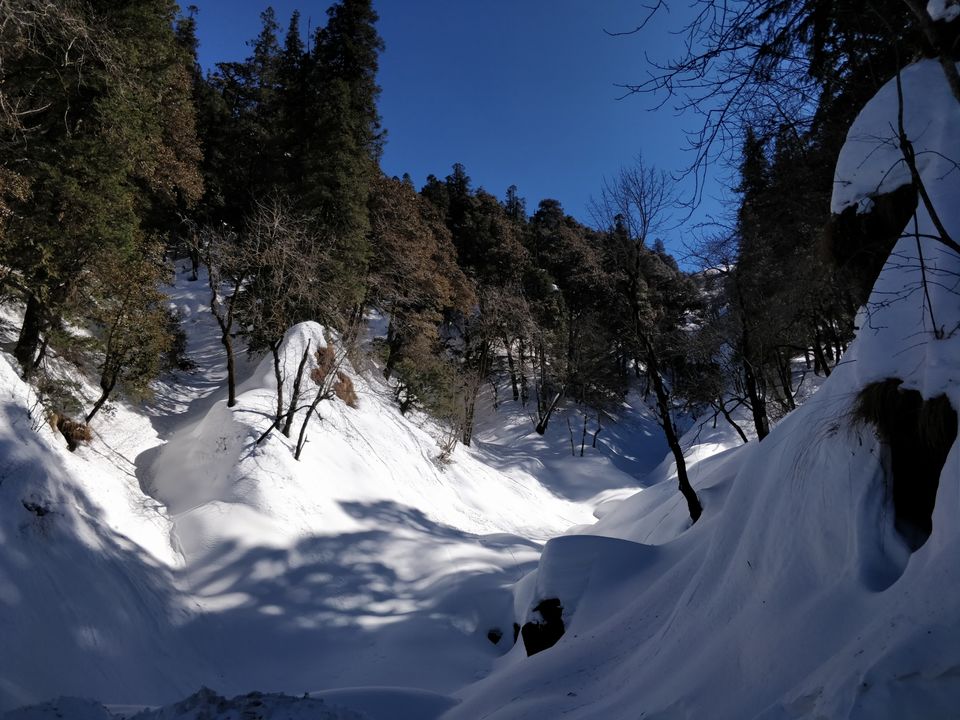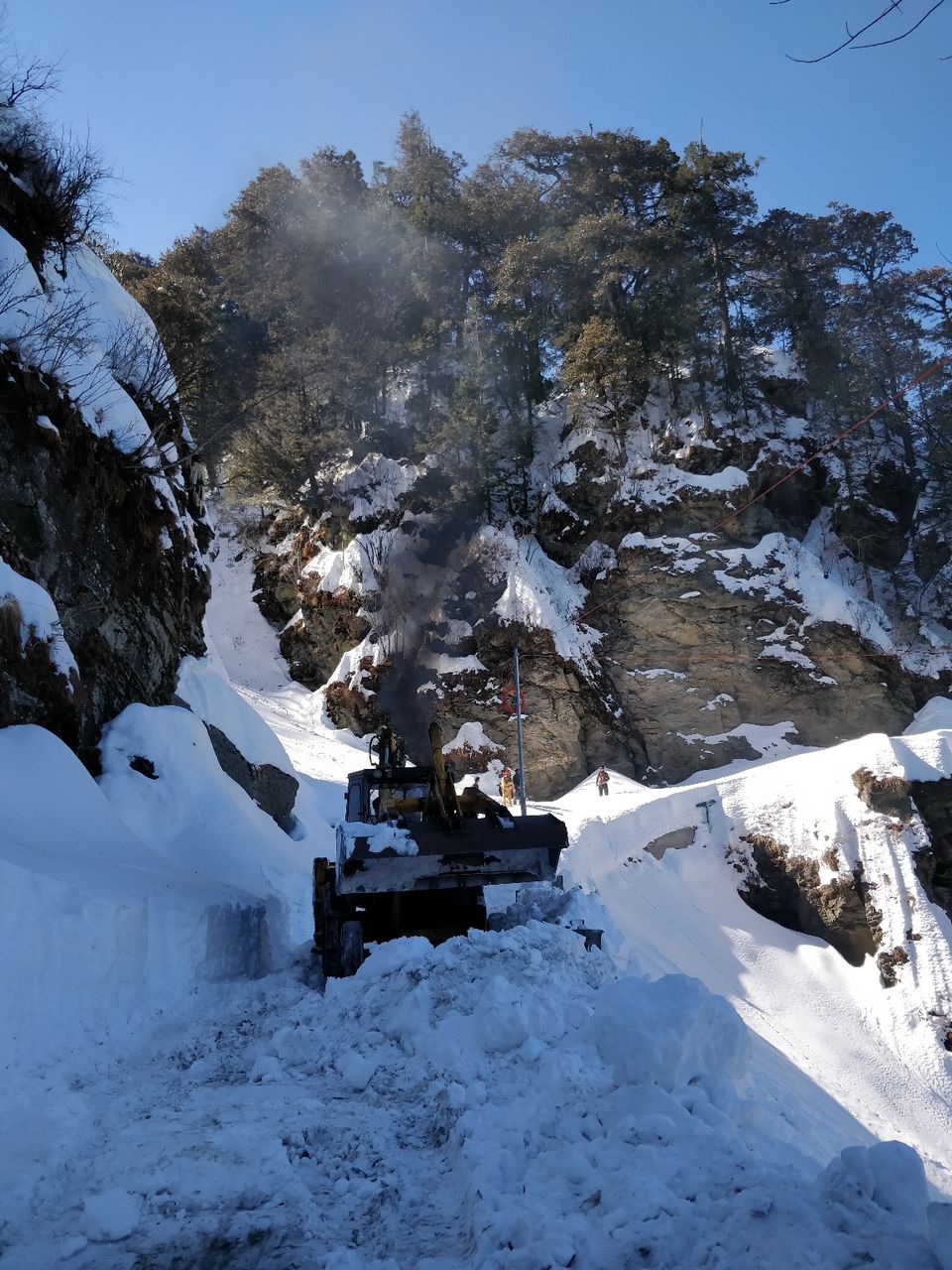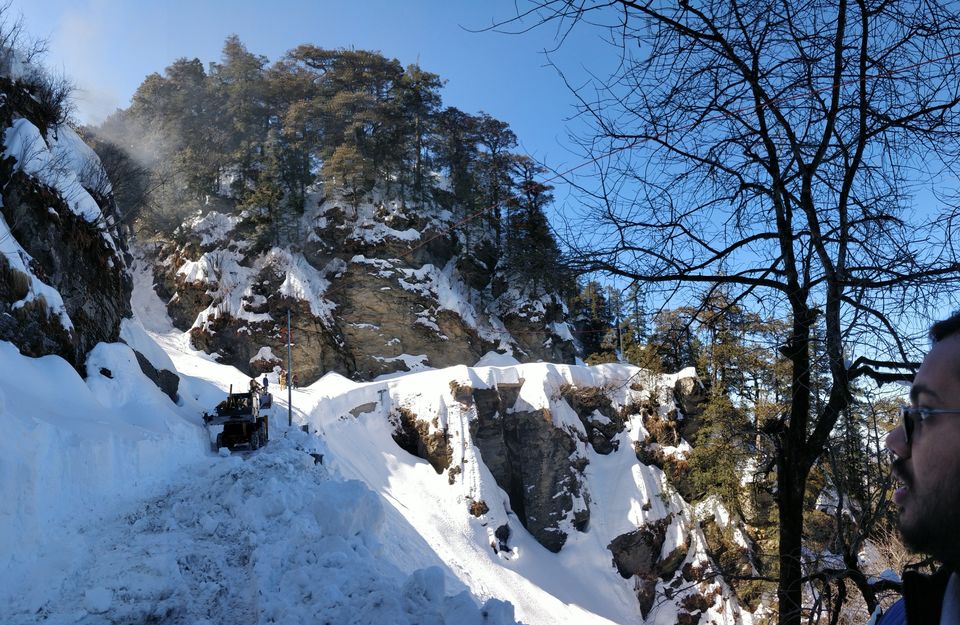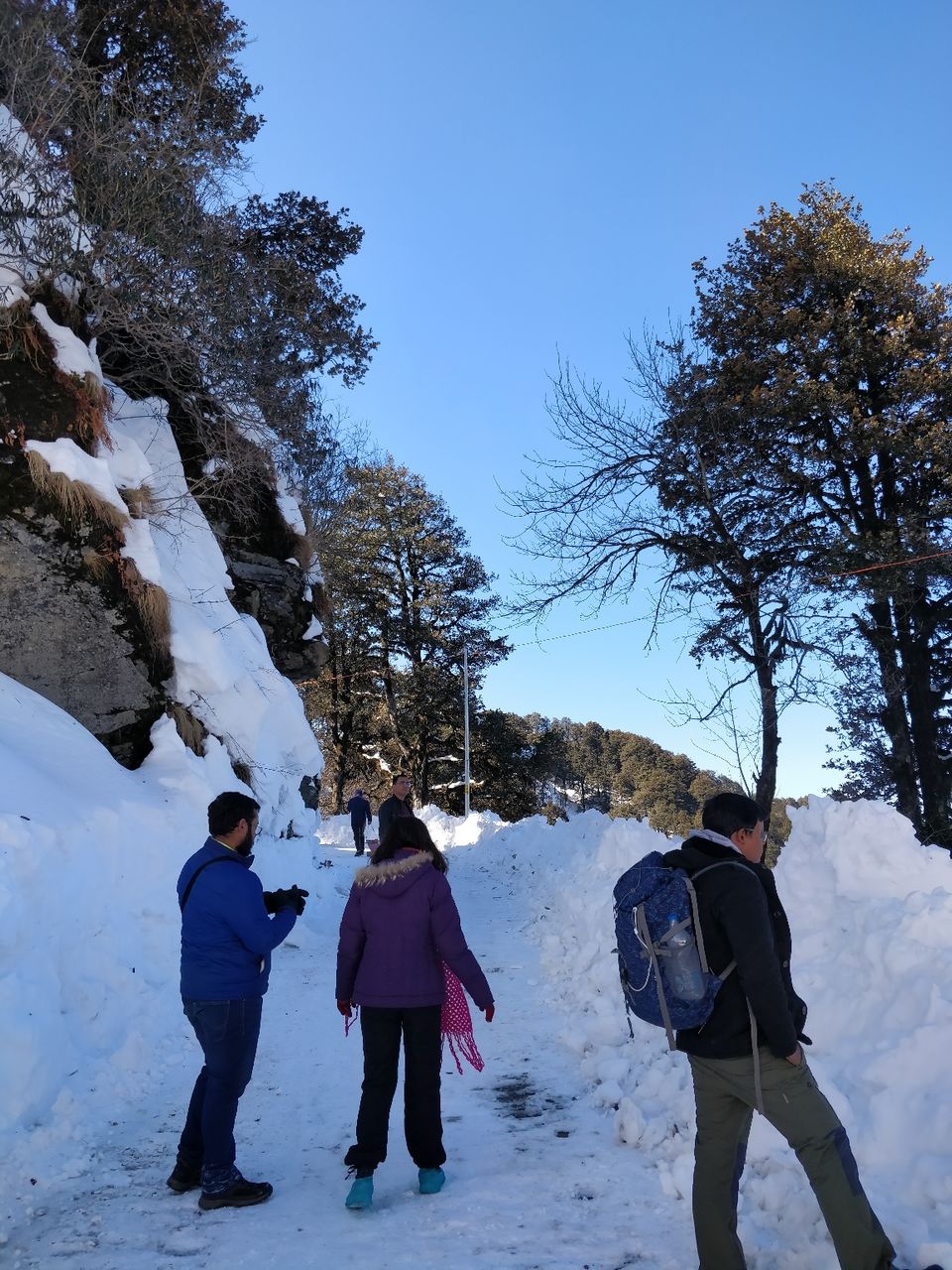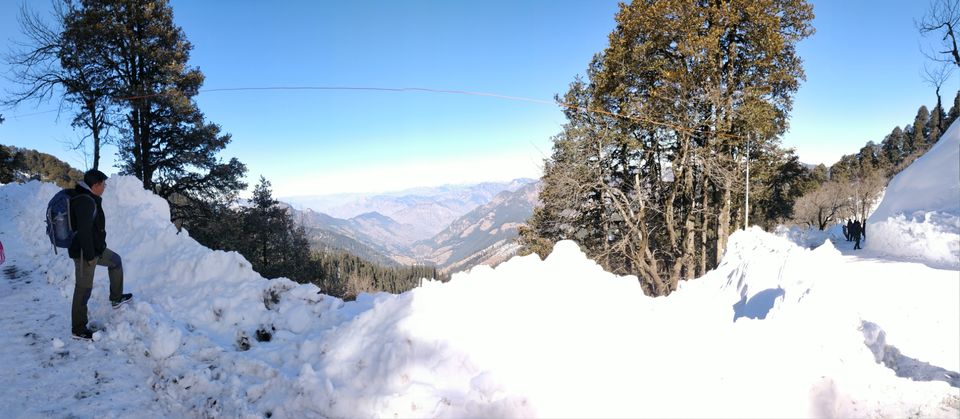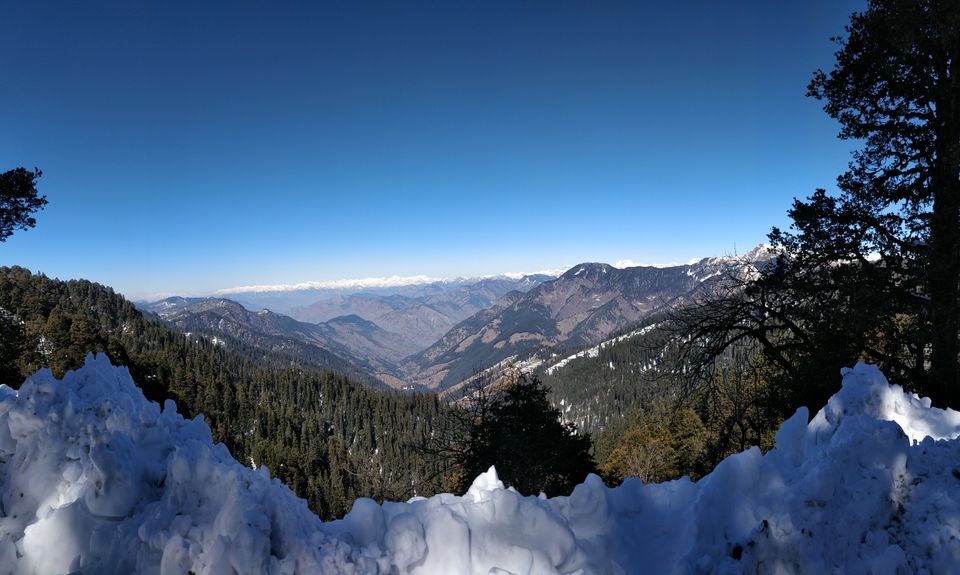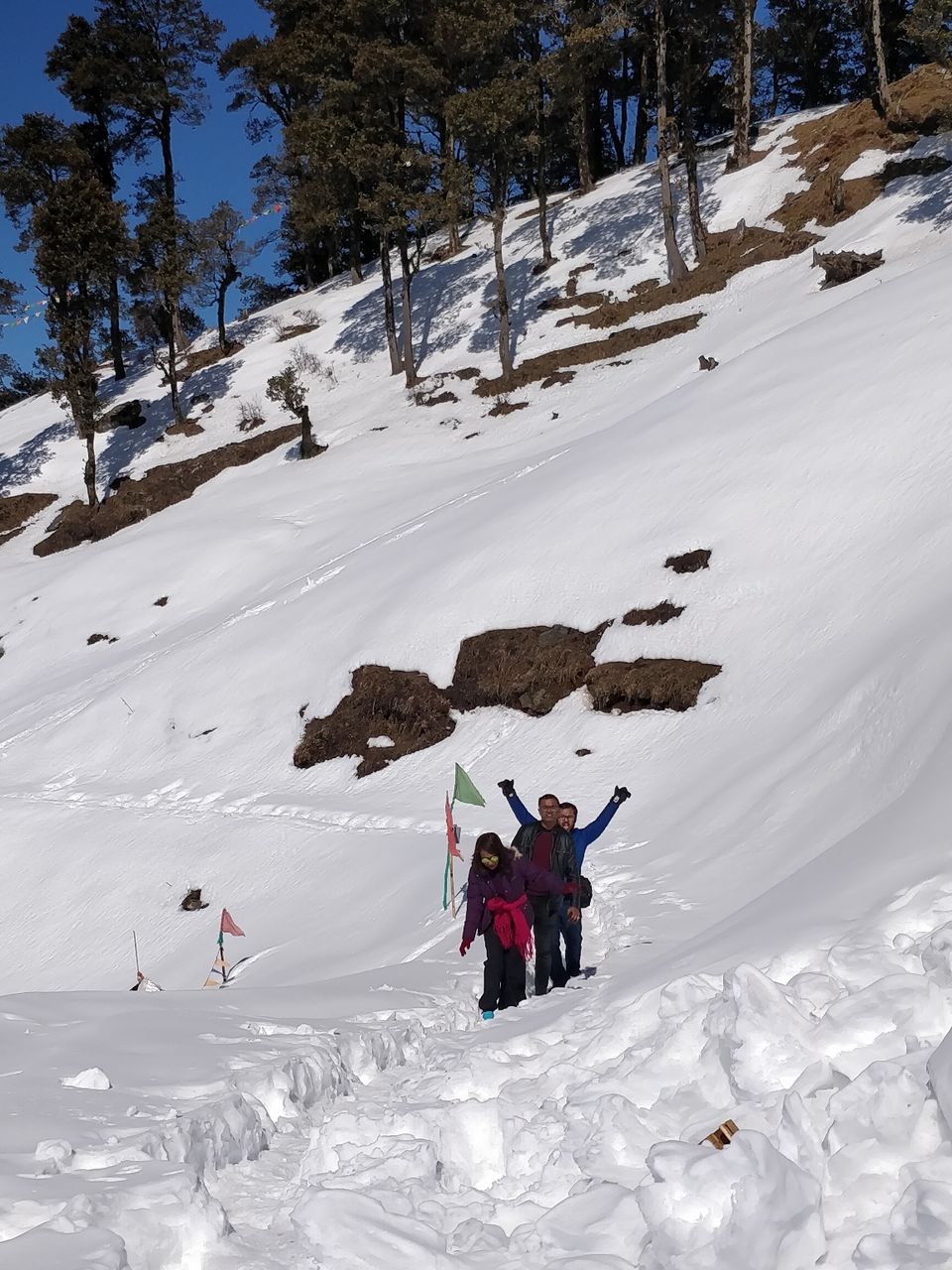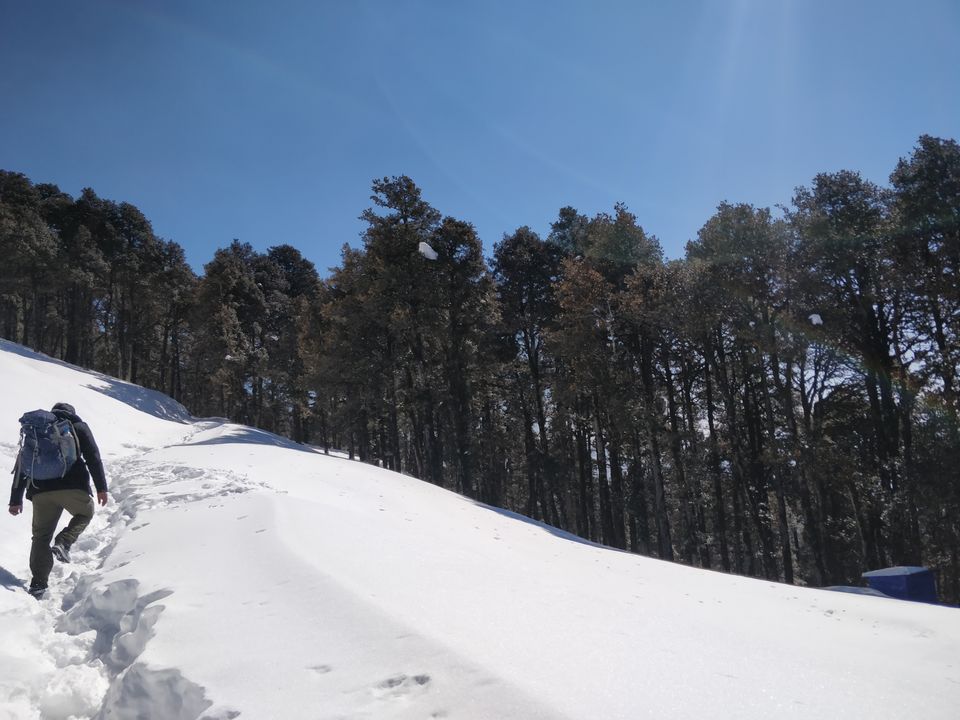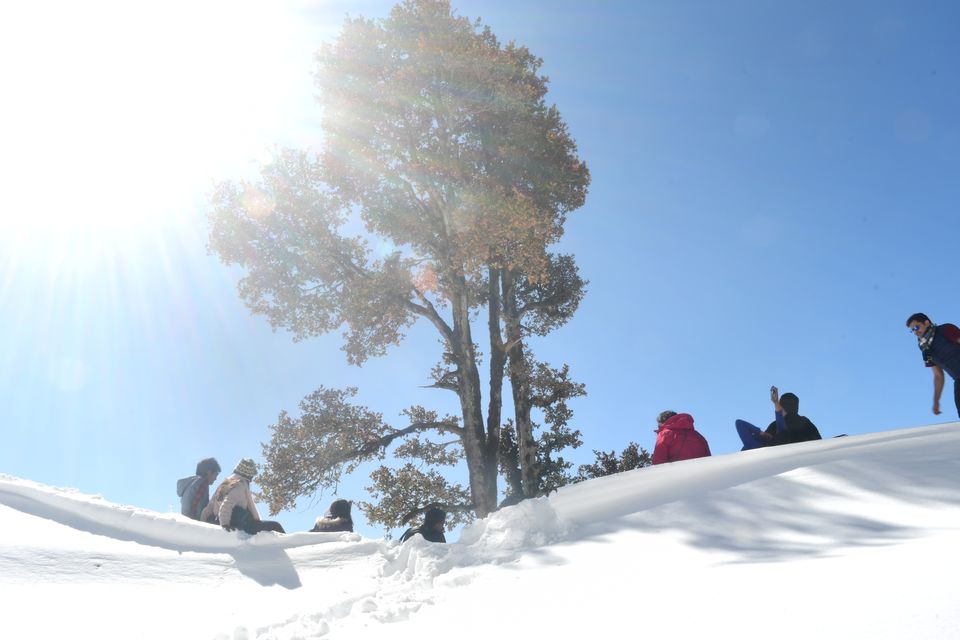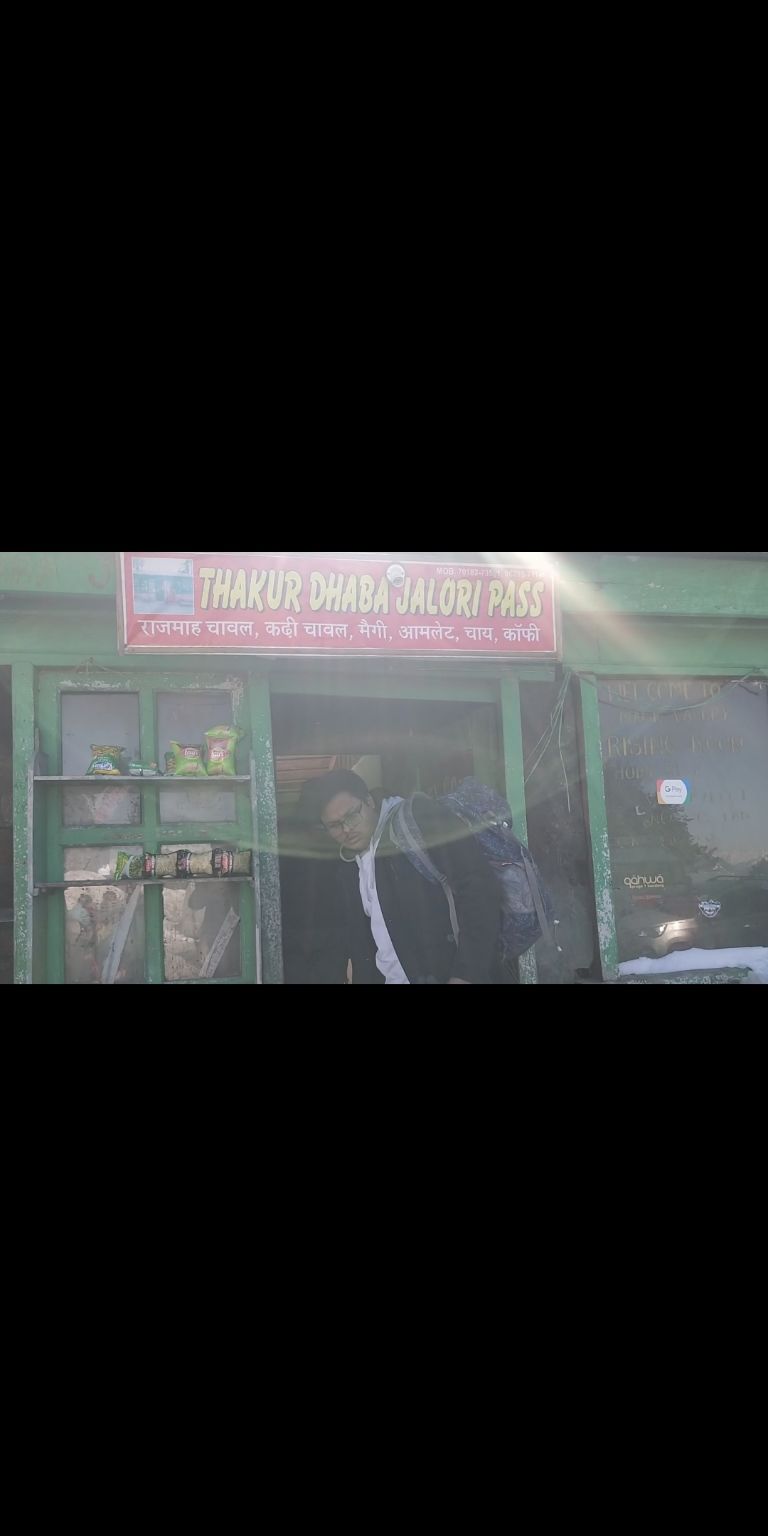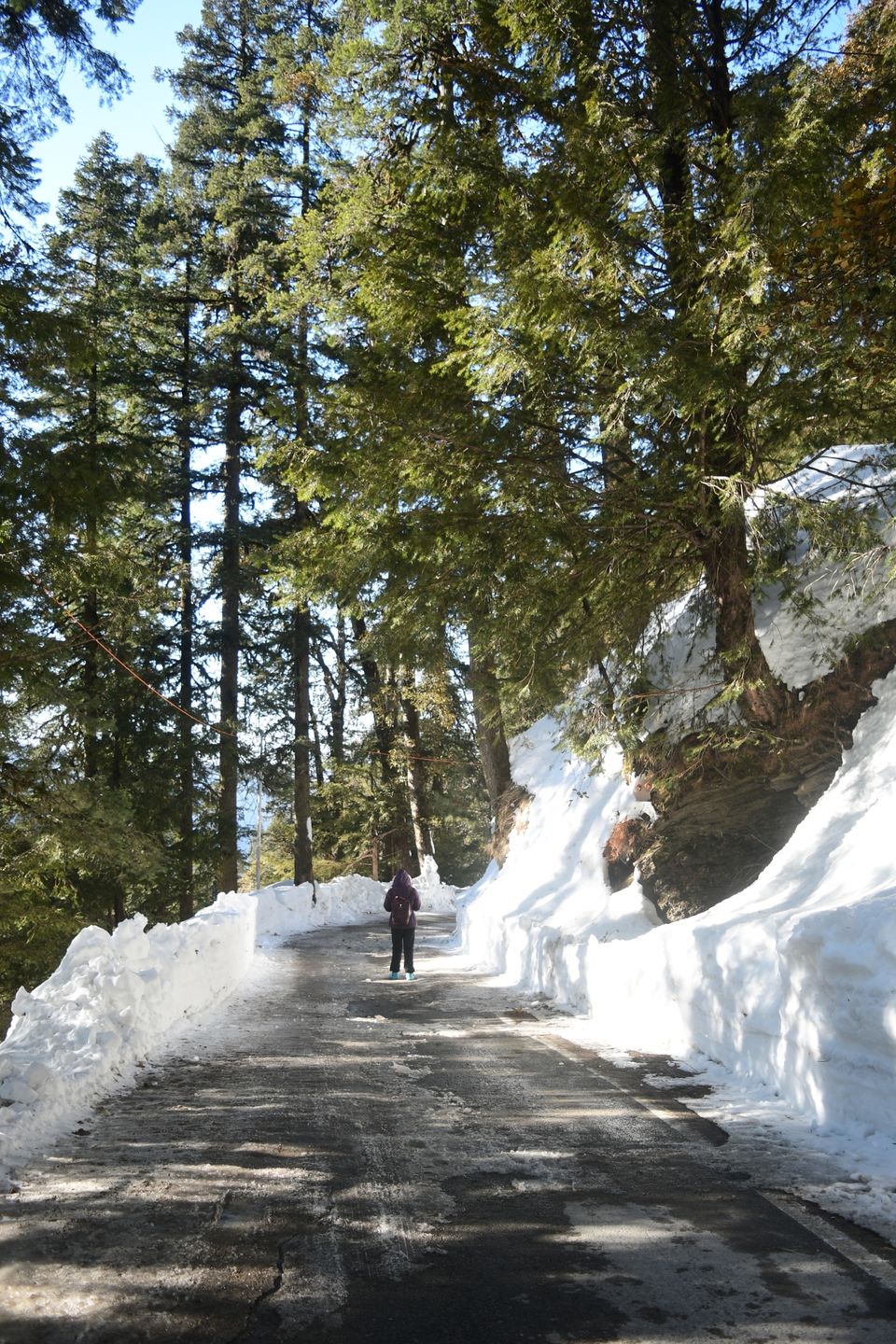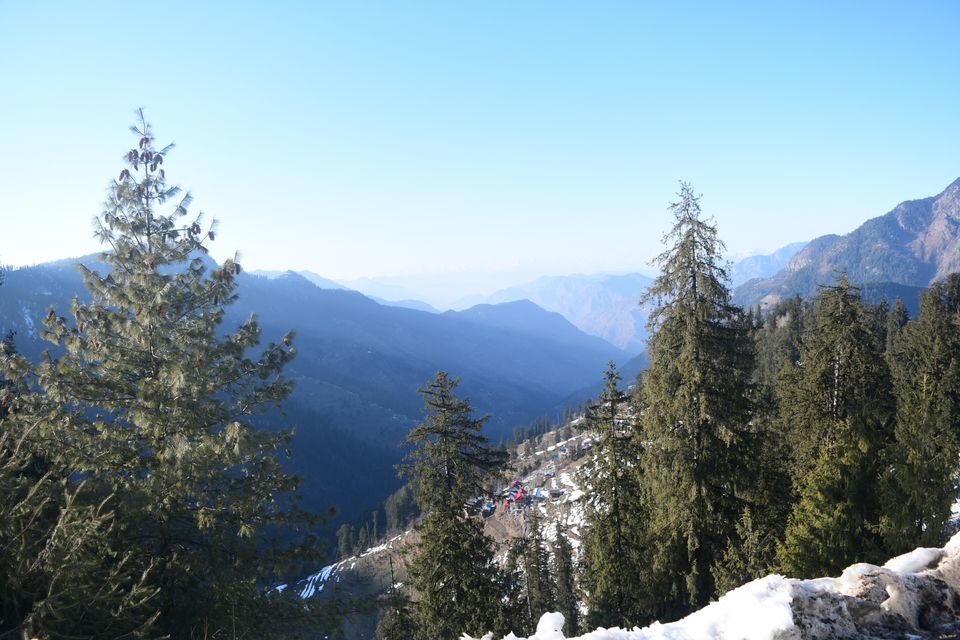 We were slowly reaching the ending of the trip and it was finally time to say goodbye to Sojha and go down to Jibhi. Then someone suggested that it is a very beautiful trek down to Sojha and we literally walked 12kms down to Jibhi, and it was worth every bit. We started at around 12 and it took us around 2 hrs to reach Jibhi. We had lunch at a cafe on the riverside, and we were set to say goodbye to Jibhi and Jalori. We took a bus back to Banjar from Jibhi. After reaching Banjar we took another local bus to Aut, from where we had our Volvo booked to Delhi.
It was hands down the best experience ever in the Tirthan Valley. I was a person who always loved beaches over mountains, but this trip was a changing point to my perspective. I still love beaches but my love for mountains has grown immensely. There is this peace and solace which you experience, especially in places which are less populated. I literally found solace and direction in my life after this. The best thing about this place is that they practice eco-tourism, which is of utmost importance at this time of environmental crisis.
Also, if you can travel like I did, with local buses and hitchhiking, you won't need more than 5000 bucks (Delhi-Delhi) which makes it extremely affordable.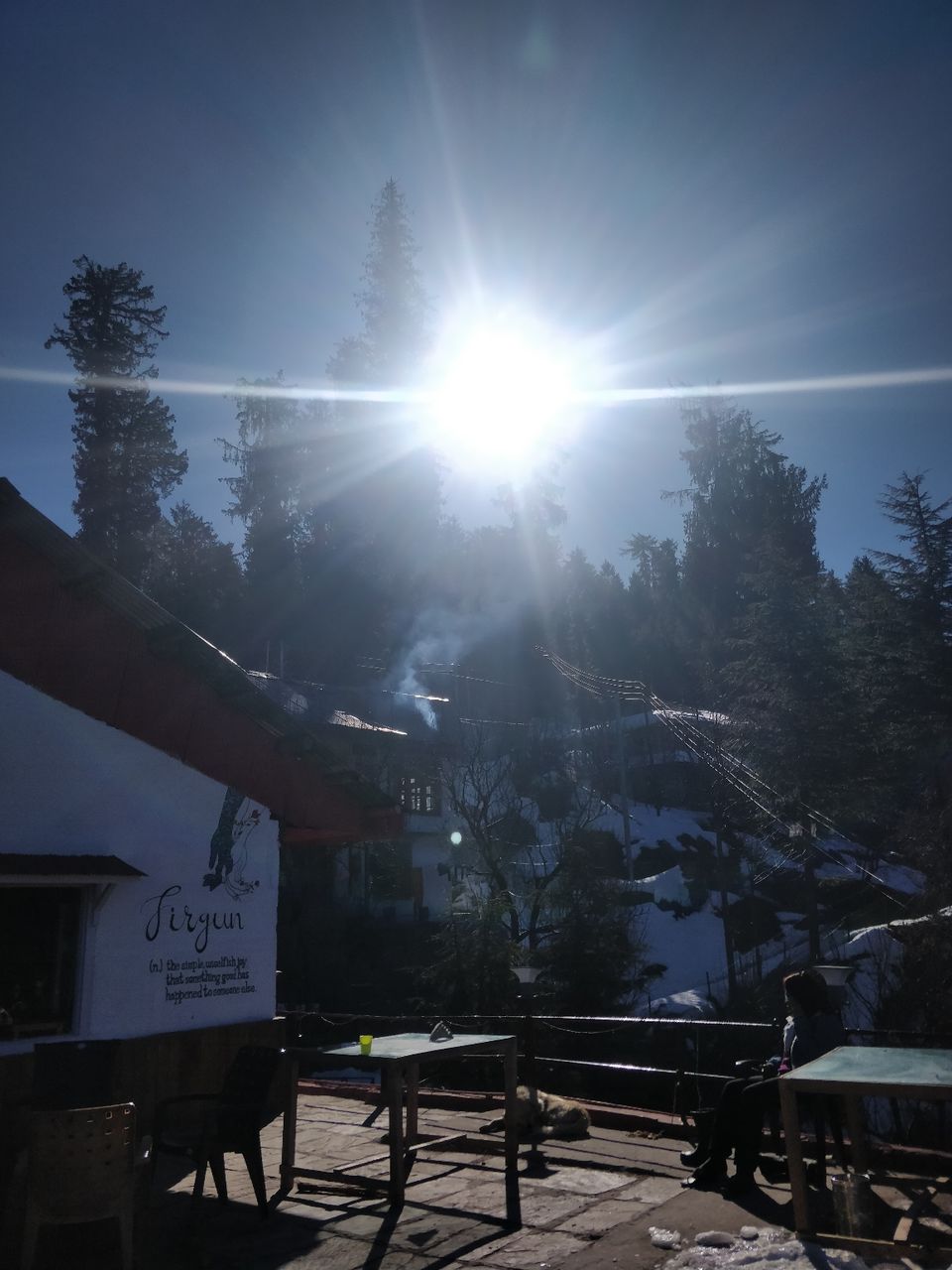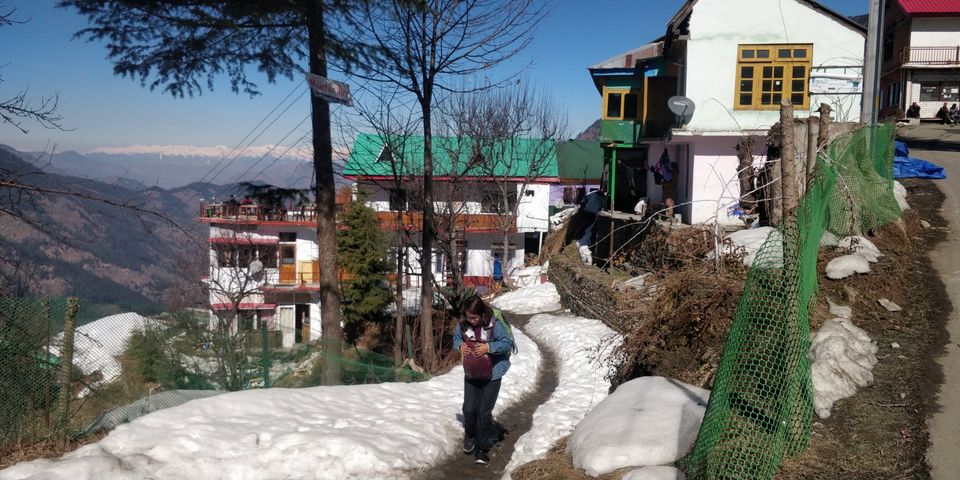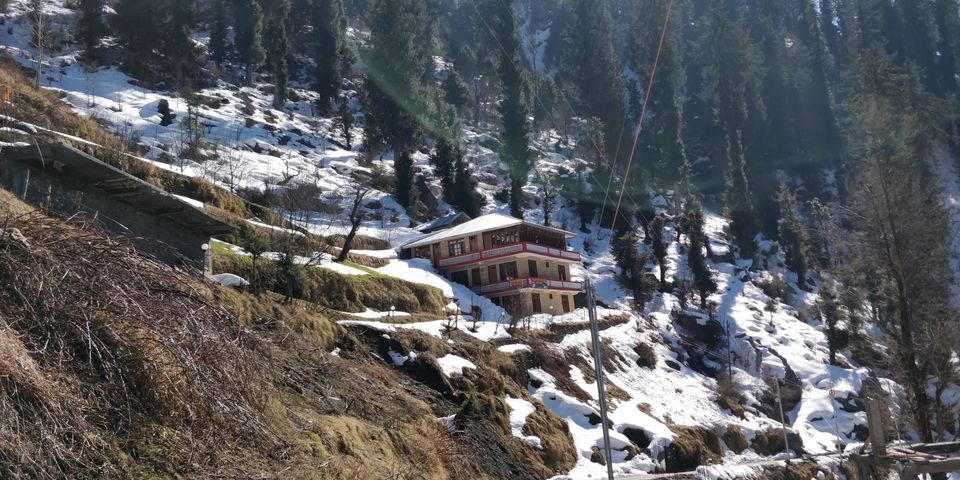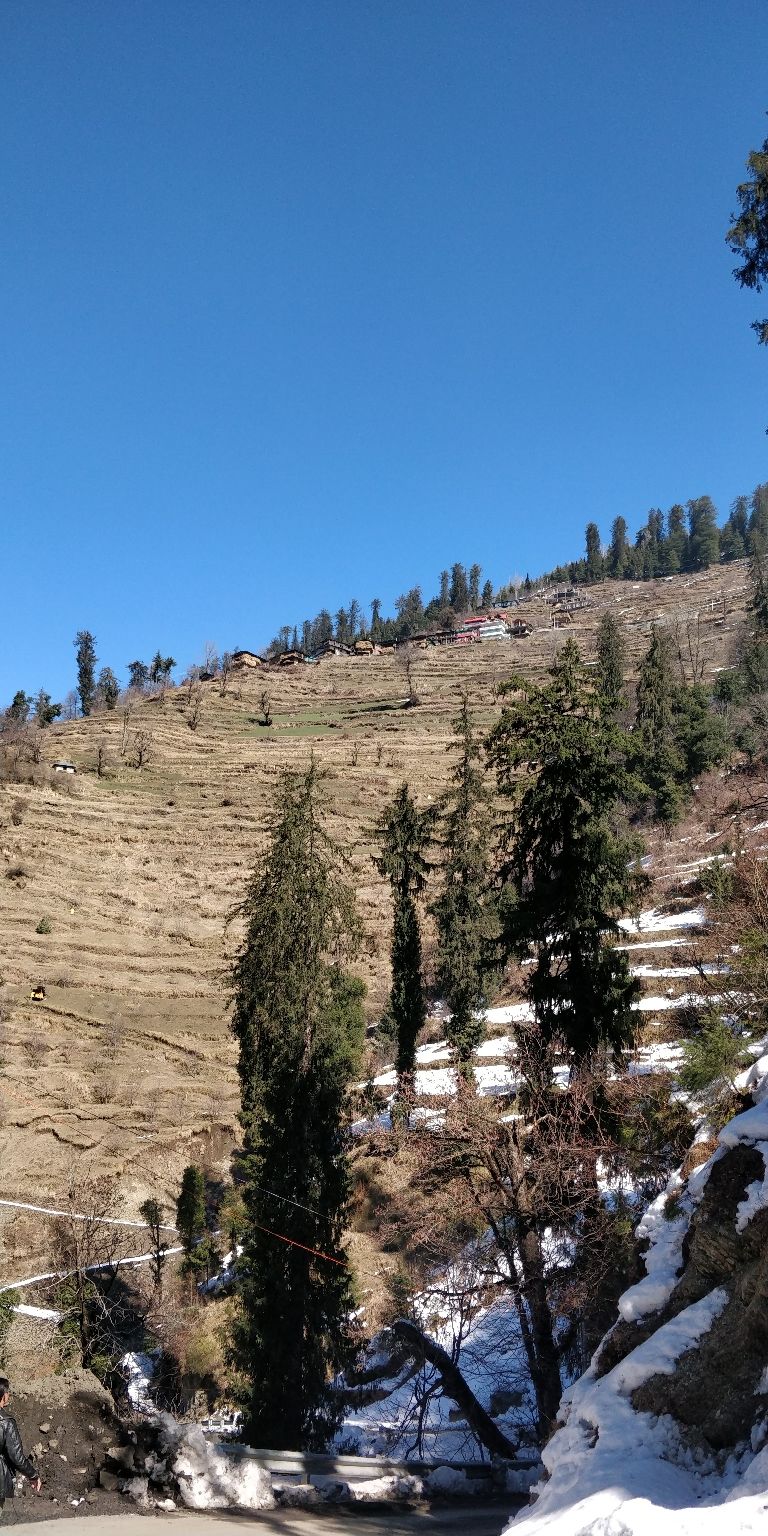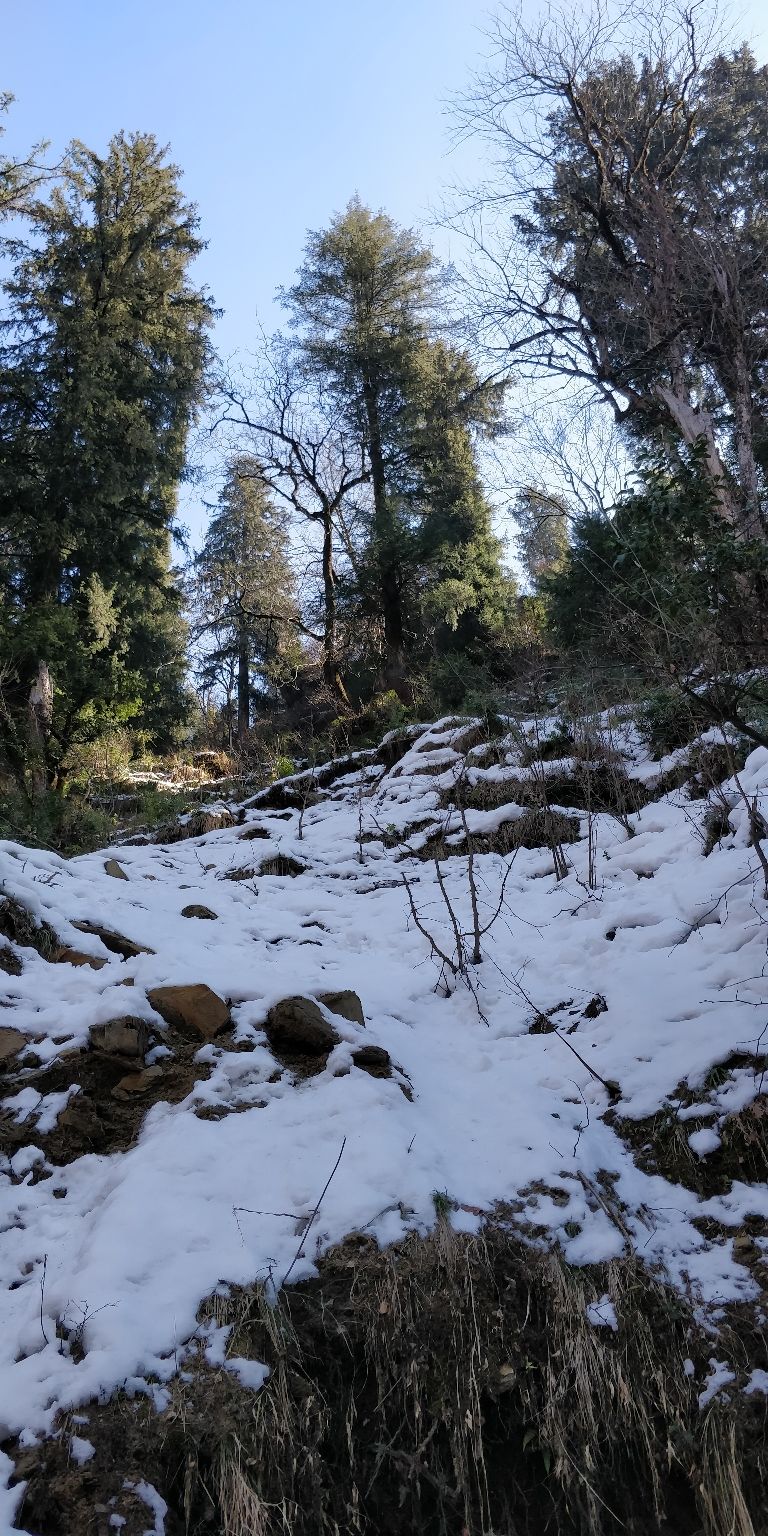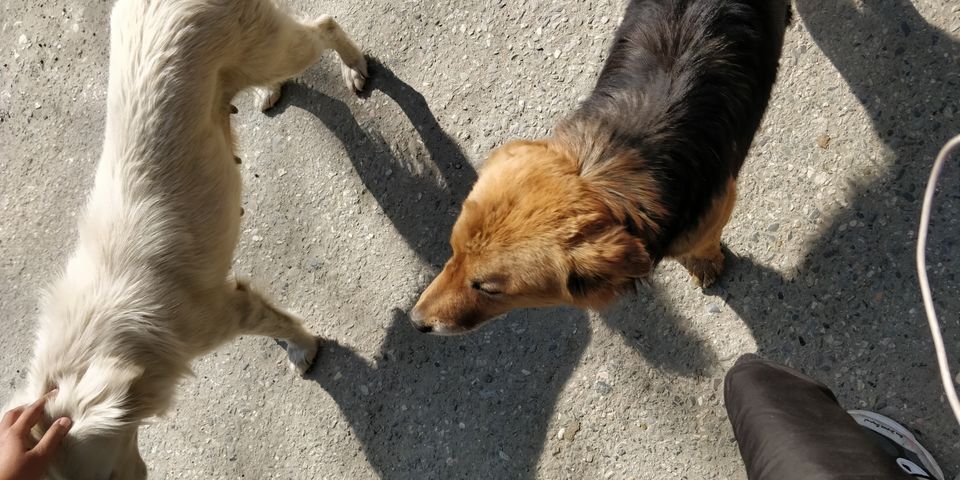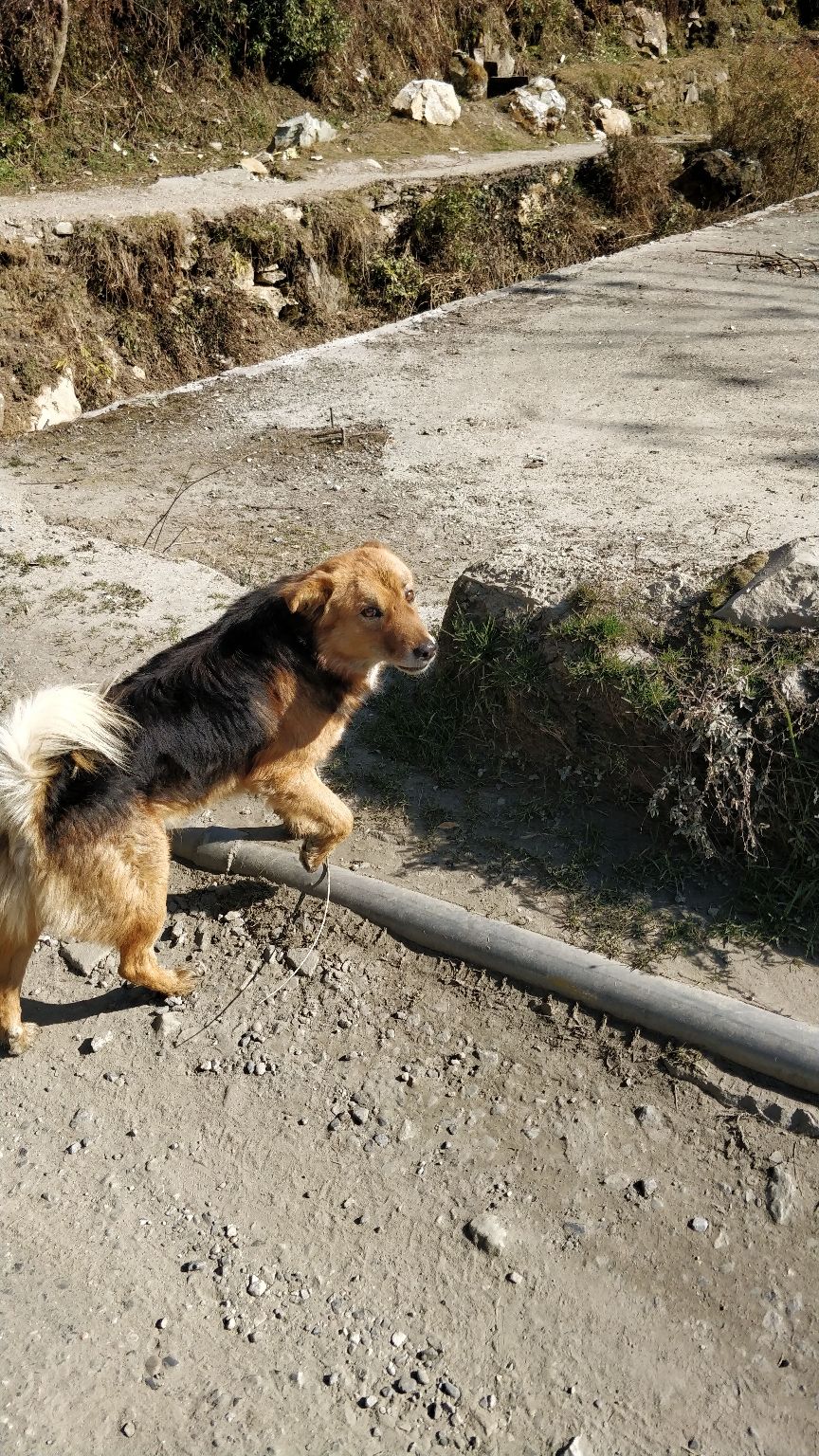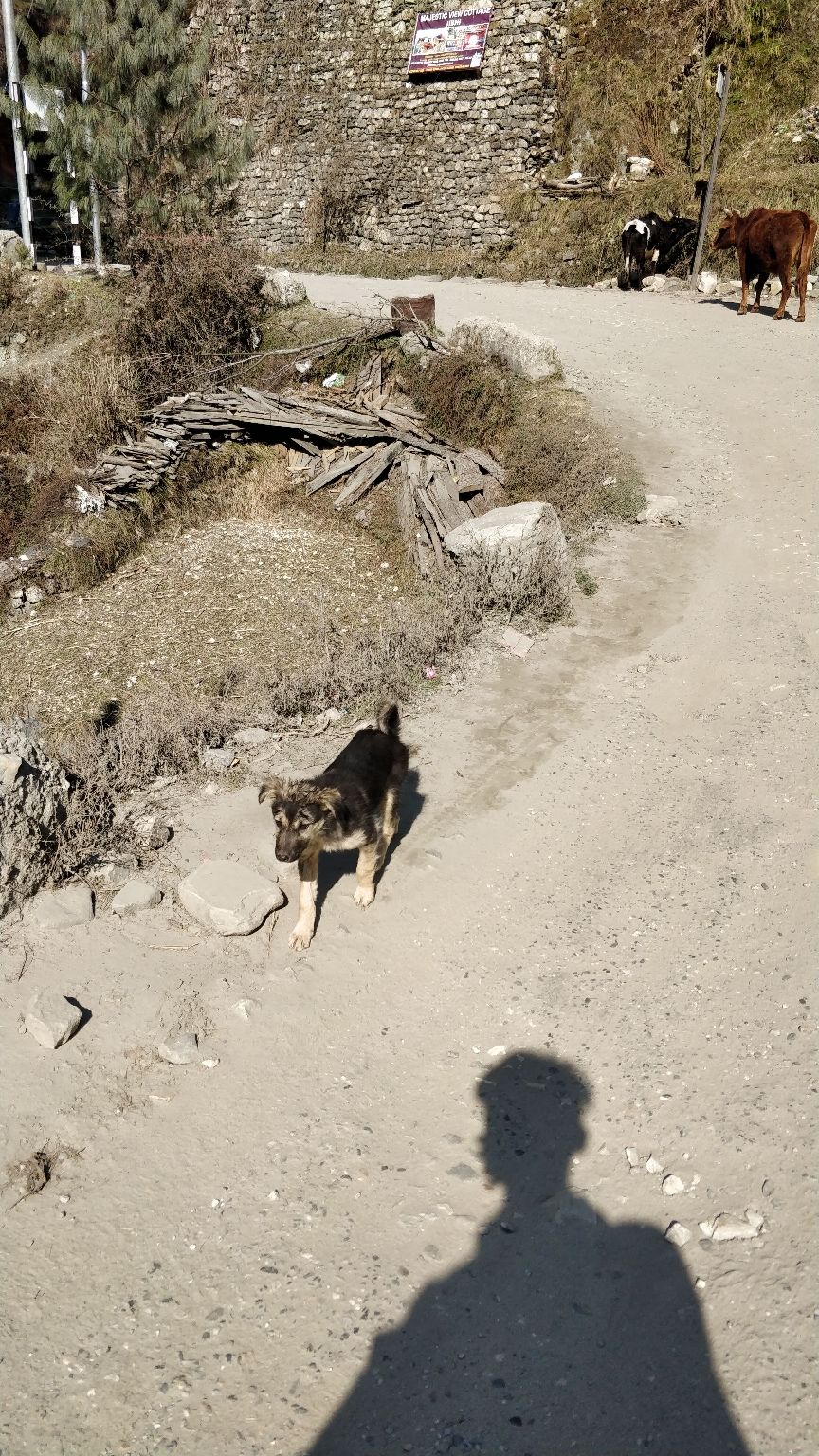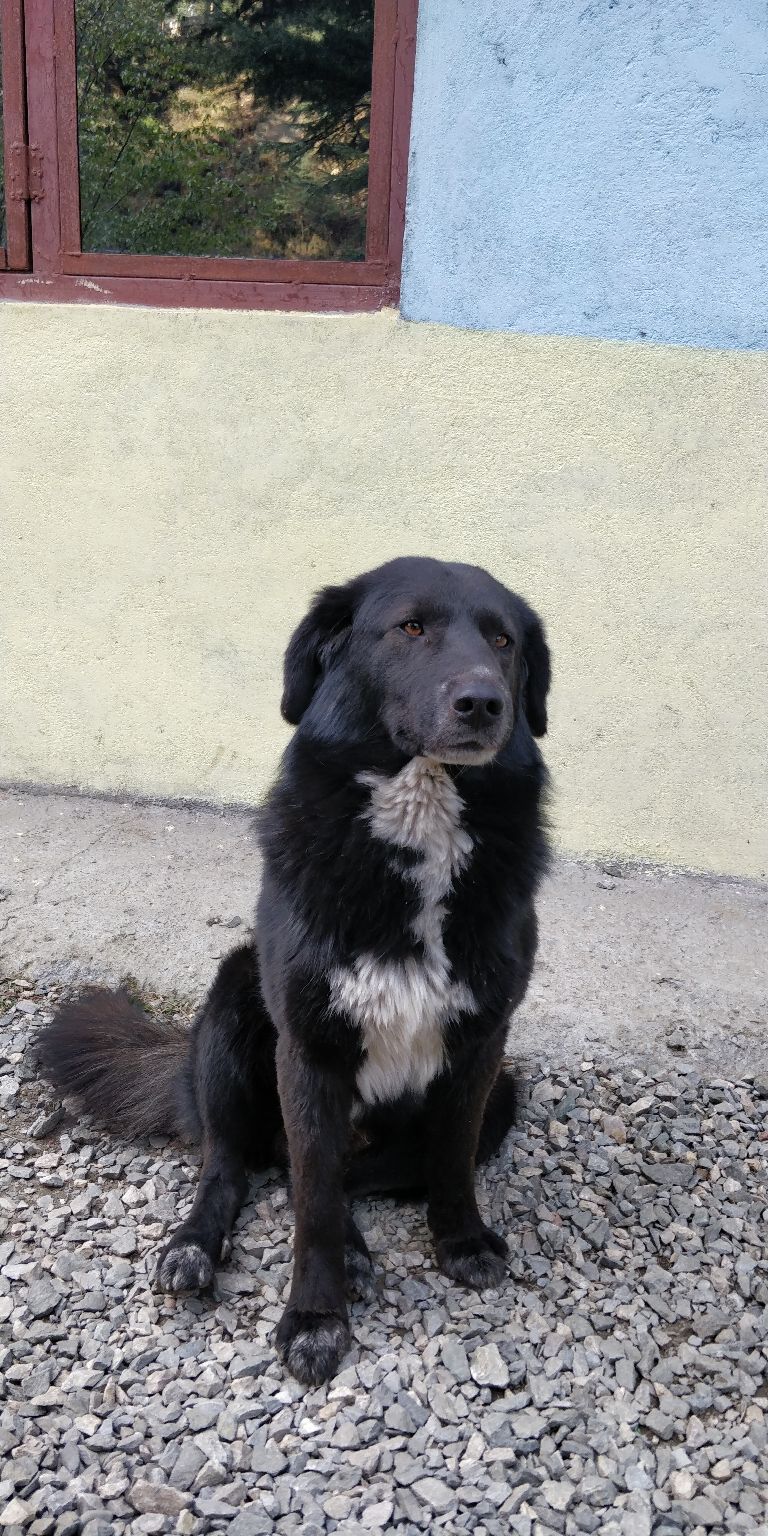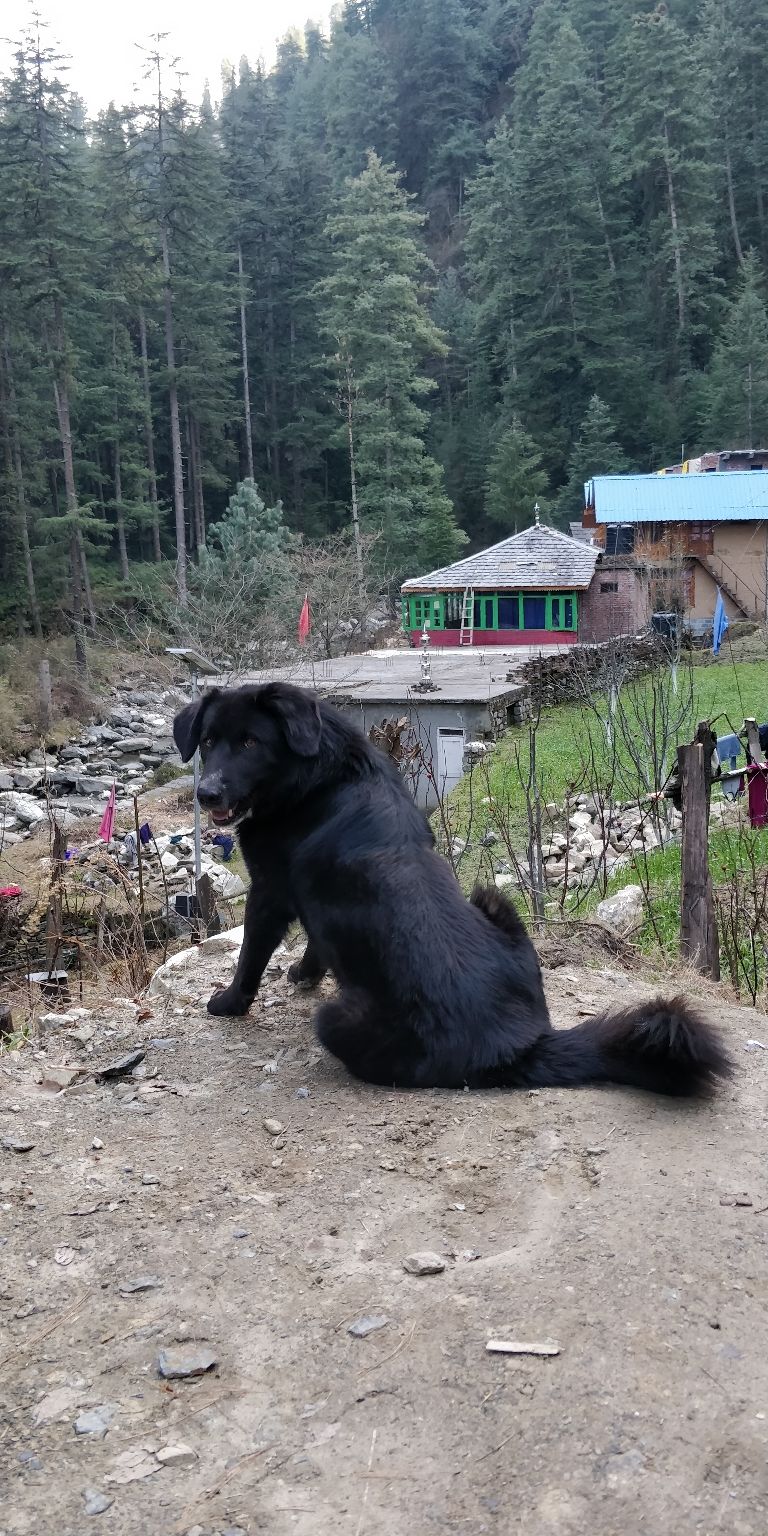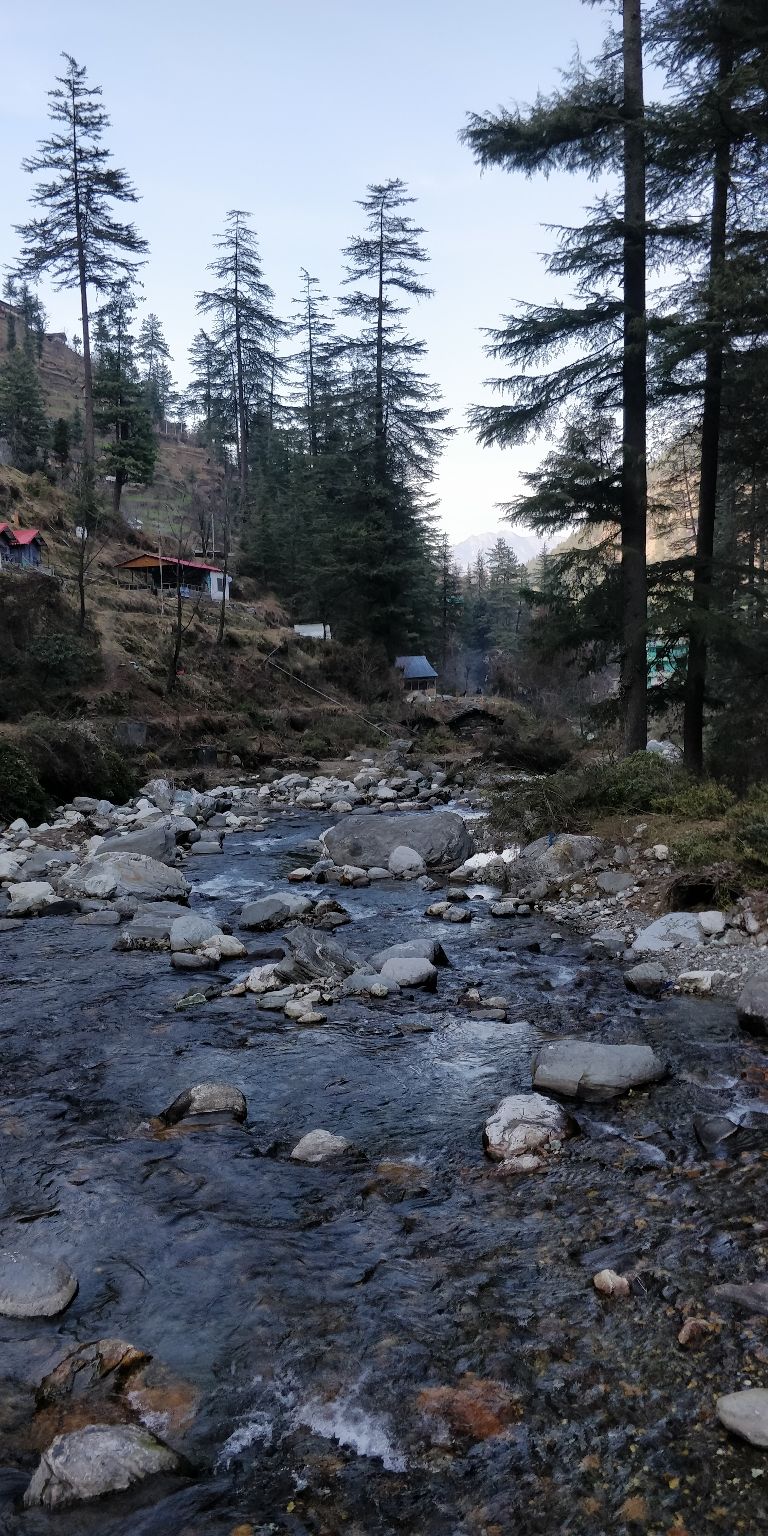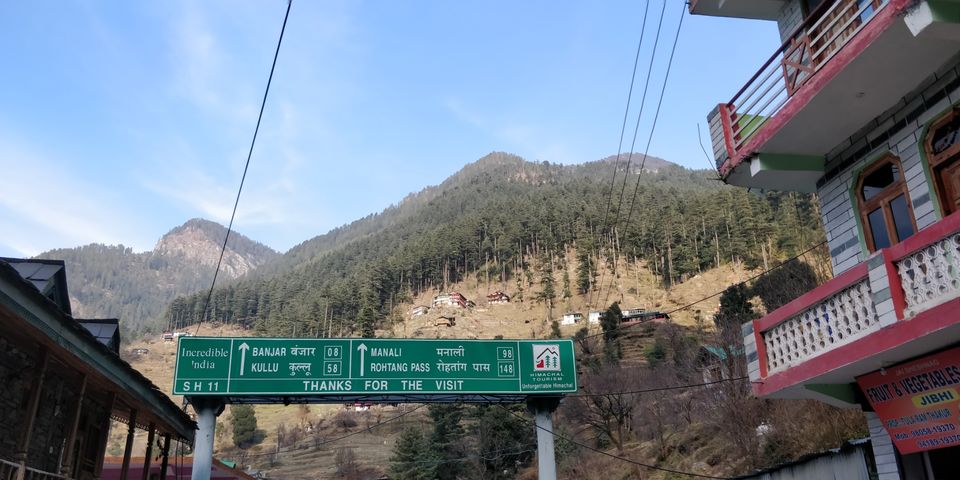 My trip started by boarding a Volvo from Vidhan Sabha Metro Station, Delhi to Aut, Himachal Pradesh. It was a Holiday Appeal Bus which cost us around 1200 bucks. The bus was more or less good, with clean blankets, seat covers. The only problem was leg space, but I guess no leg space is enough leg space anyday. The bus departed from Delhi at around 9 pm and reached Aut by 7.30 am, where few of my friends were waiting to join in.
After having paratha and chai near Aut bus stop, we boarded another bus (local bus) to Banjaar. Tickets are as cheap as 40 bucks, and we could not be happier. Thereafter, we reached Banjaar and took a shared taxi from Banjaar to Sojha, our final destination where we will be staying for the next two days. The cab took 100 bucks each, carrying 10 people in a tata sumo. And the best thing about this journey was, you get to see snow from here. And since it was my first time, I was super excited and amazed with the jaw dropping views all around.
Finally, we reached our homestay at Sojha- Firgun, a place located at the top of a mountain cliff. Here you can chill with some breathtaking views during the morning hours. In the evenings, once it gets too cold, you can sit inside the cafe and play board games or if you love reading, they have a wonderful collection of books as well. It's warm and cosy inside the cafe with good music and really delicious food! Aayush (owner of the homestay) and his team has been doing a wonderful job.