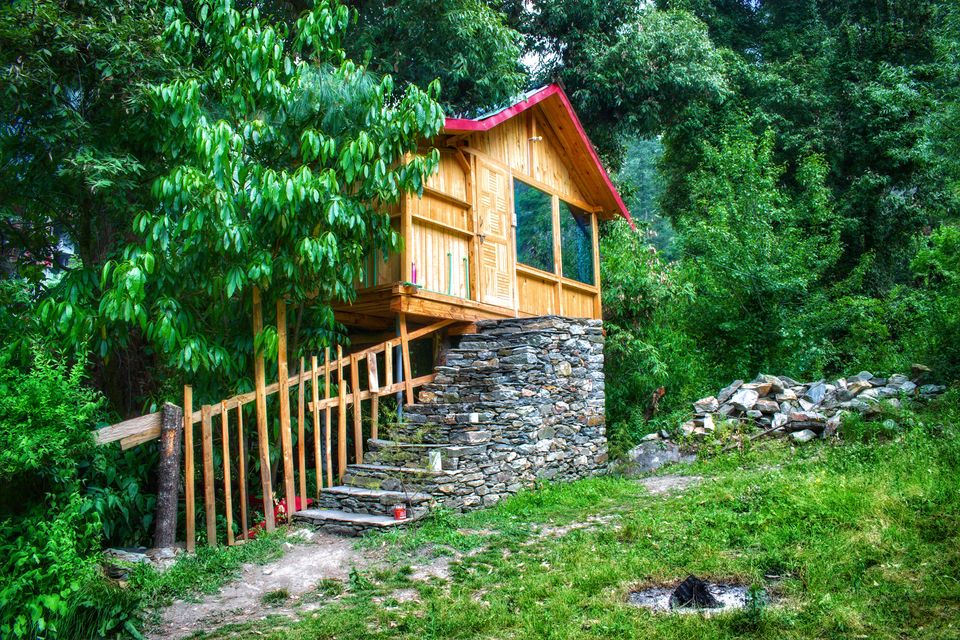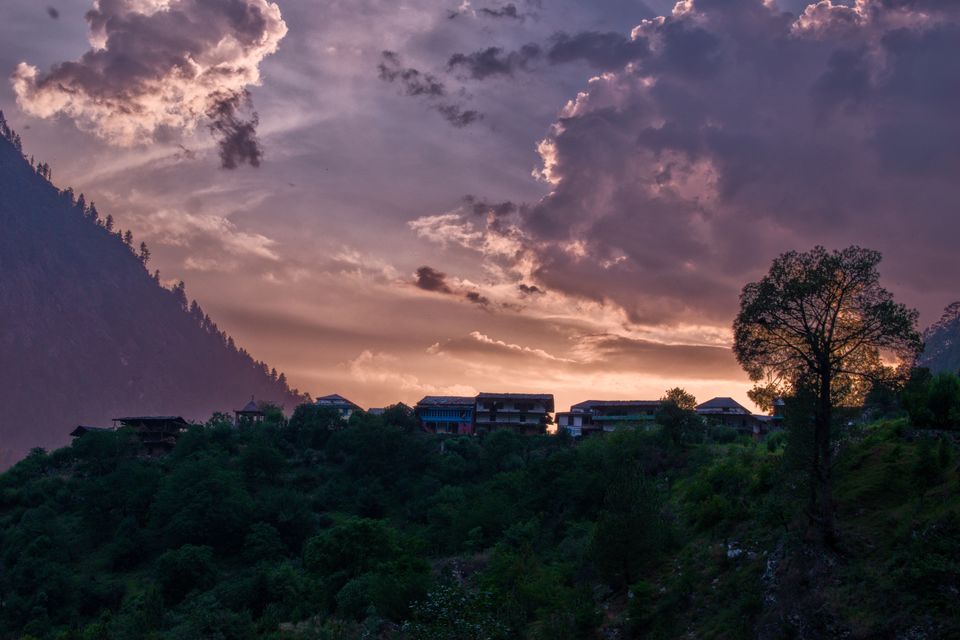 This is going to be my first write up about any place so naturally i am nervous but nevertheless i am here writing about something i love Travelling :)
Though i have travelled to many destinations but i chose to write about this village because it literally took my heart away. JIBHI an offbeat is a little hamlet residing in the tirthan valley of Himachal Pradesh.
factual informations about this place can be obtained from a lot of sites but I want to focus on how I travelled in a budgeted way to this place and stayed in a treehouse for 2 nights at a nominal price.
during our 4 days of journey we visited the tirthan valley gushaini and jibhi. to reach gushaini one needs to reach Aut when coming from Delhi so we boarded our bus from Majnu ka tila at around 10.30 pm which costed us around 1200 per person. It was scheduled to reach Aut by 10.30 am but it got late and reached at around 12.30 pm. From Aut one can take an HRTC bus to gushaini or can hire a private taxi. we opted for the latter as we were already late for our destination. it costed us around rs 1200 for the 30km journey which took around 50 minutes to reach. gushaini is a beautiful village on sides of river tirthan, there are many homestay as well as hotels out there which are much cheaper than there online rates so I would suggest people to not book anything online when coming to gushaini. we opted for a beautiful homestay at 1200 bucks for a night which literally was on the banks of river tirthan.
there are many options that one can try in gushaini the major being being The Great Himalayan National Park which can be explored when one has 3-4 days in hand if you are there for 1 day like we were then trying out trout fishing would be advisable here since the river tirthan is quite shallow and catching the beautiful fishes is easier as compared to other places. the cost of trout fishing is around 500-700 bucks. apart from this one can trek till chhoie waterfall which is an hours trek from village Nagini.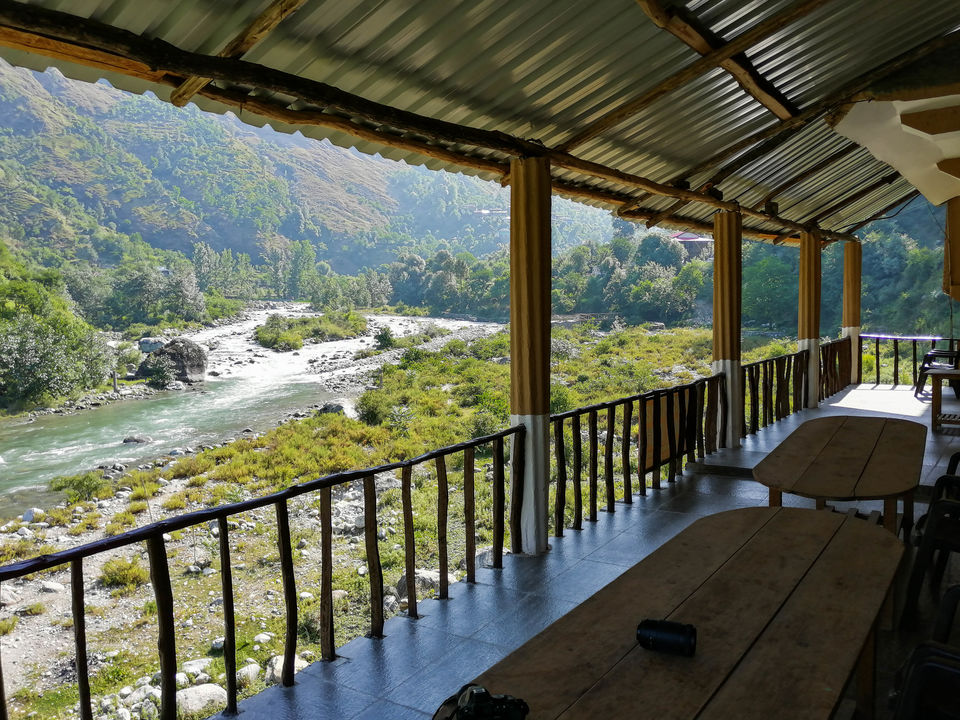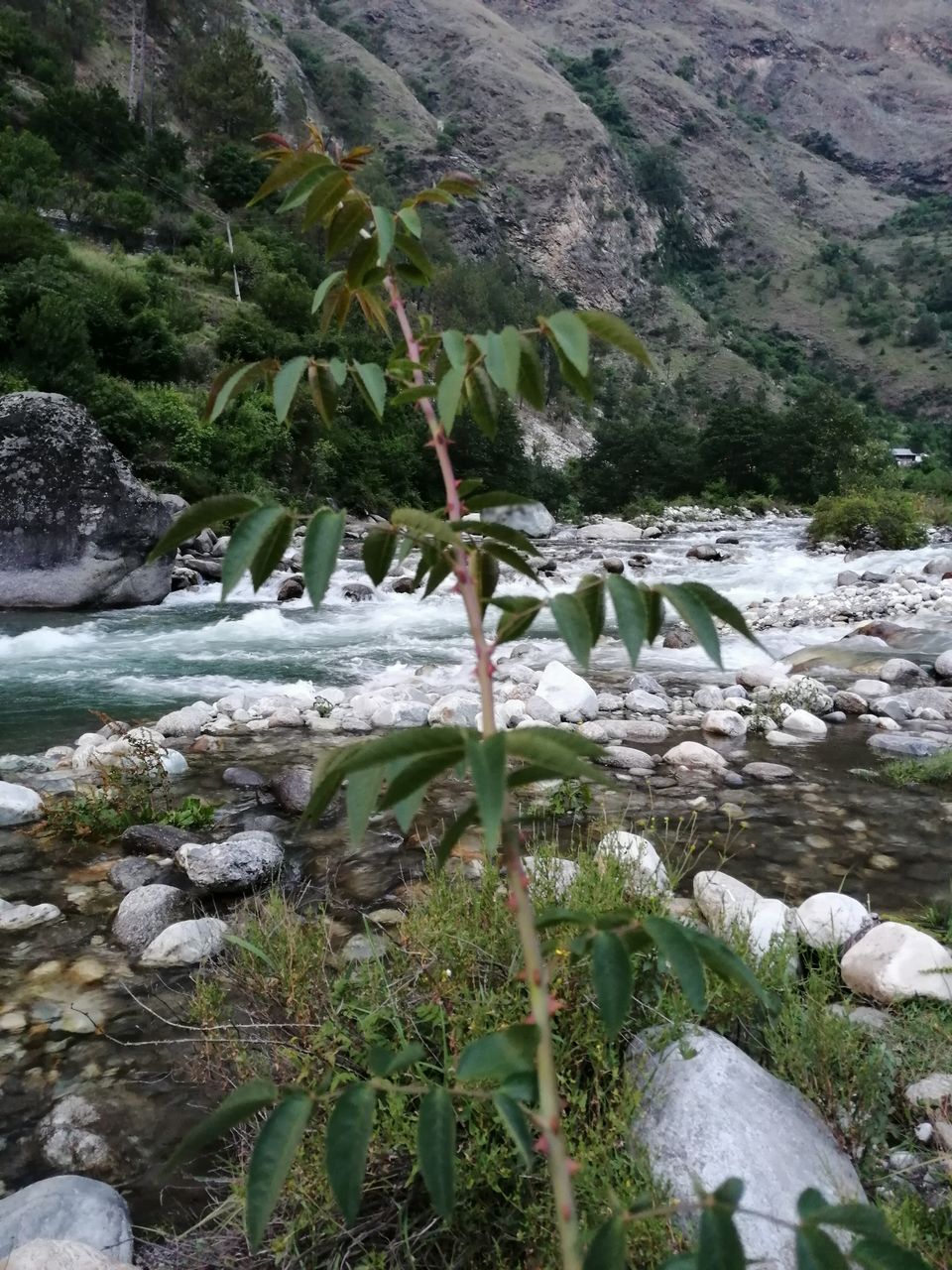 next day we bid goodbye to this beautiful village and hitchiked till banjaar as we were headed to jibhi. banjaar is kind of an intersection point between gushaini and jibhi since they are both in opposite direction to each other. so from banjaar we took a taxi since our bus has just missed. it costed us 300 bucks for a 7km journey.
after we reached jibhi we were spellbound by its beauty which is very much untouched (Thank God)!! though one can go there without any bookings and still find plenty of options to stay ,we had a booking which we did through Airbnb (first experience with Airbnb)
boy o boy!!!!! what a beautiful treat the property was to the eyes. it was a treehouse surrounded by lot of trees built just above the Jalori river literally. I have never seen such a cute location. the photos on the Airbnb site do not do justice to what our eyes were seeing.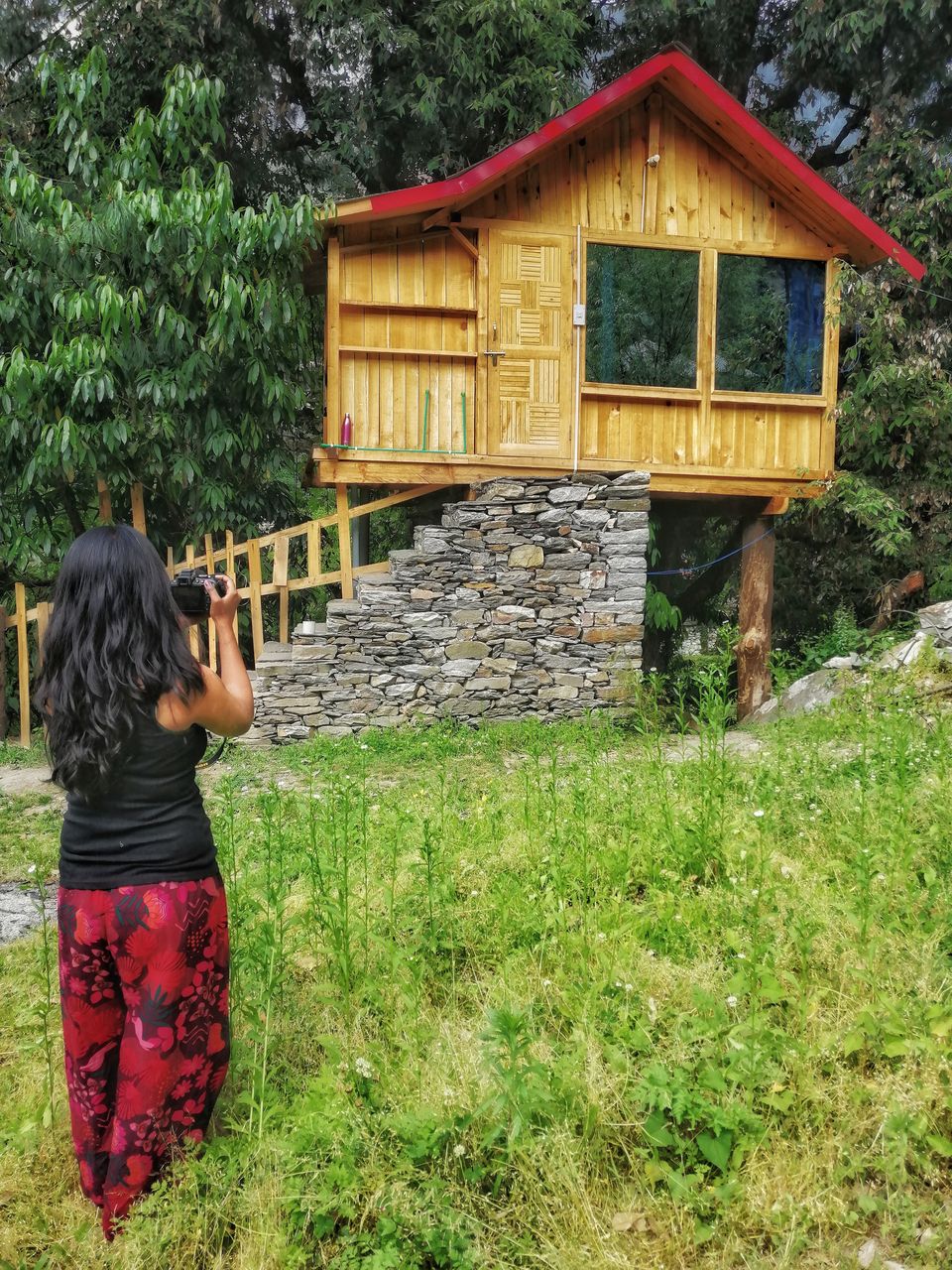 The room was sparkly clean and looked insanely cute. It has a balcony as well which overlooks the jalori river. The jibhi waterfall is just walking distance from here.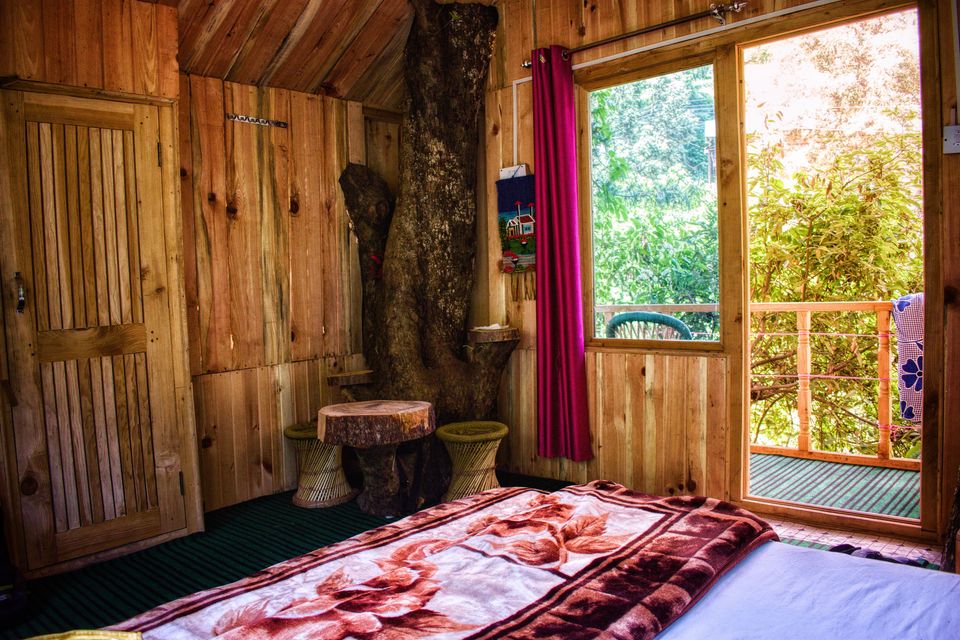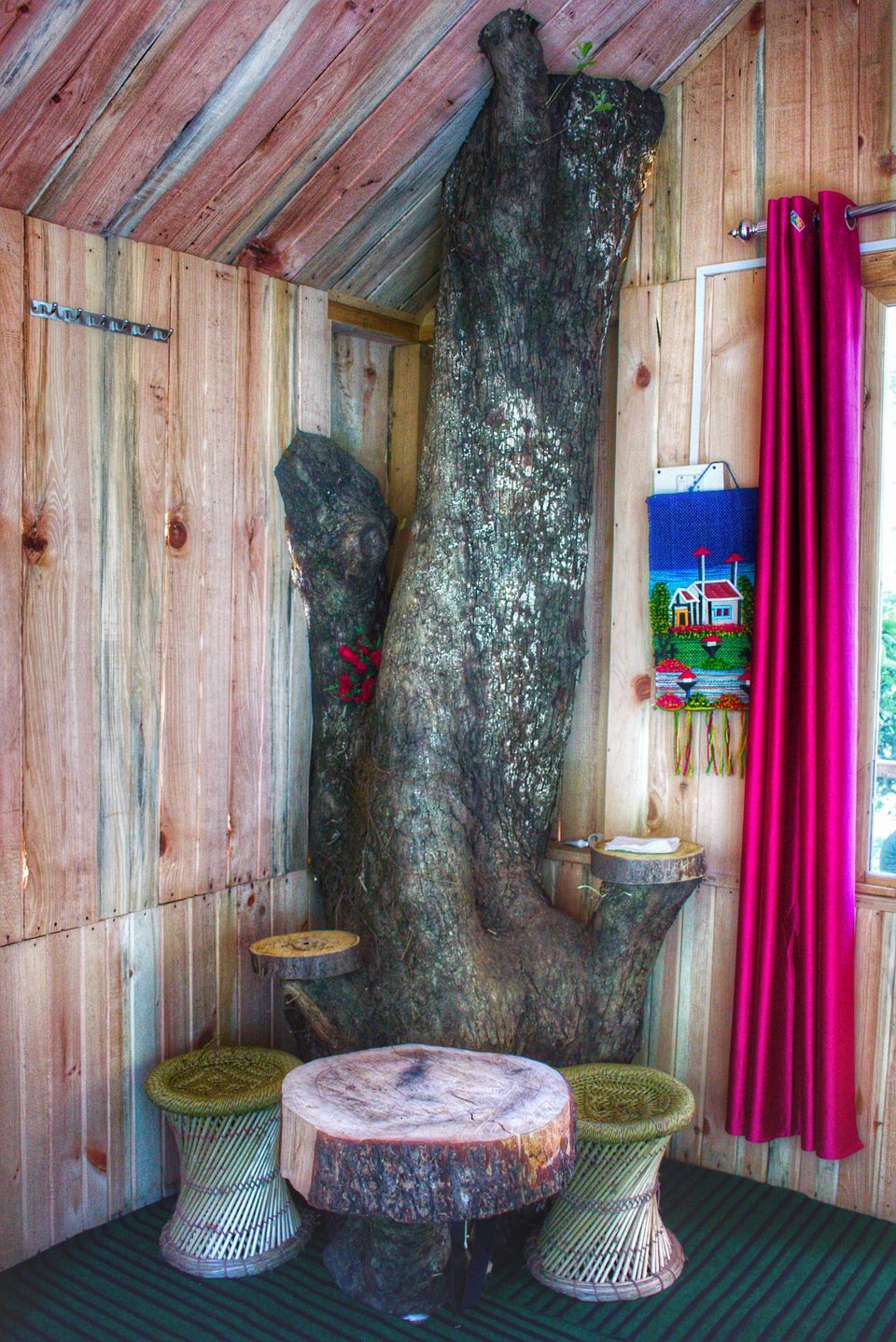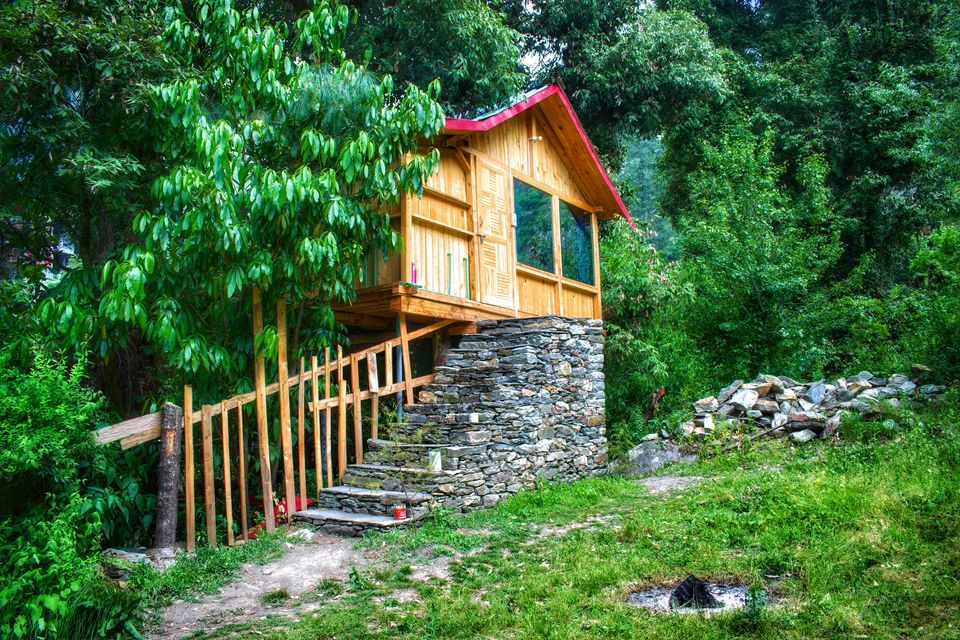 Well what should i say about the host Jaswant bhaiya and Beena didi one of the warmest people i have ever met. They were right on their toes every time we needed some help, arranged a bike for us in a very short span of time which further enhanced our trip because of riding the scenic villages on a bike. Special mention to their amazing cooking skills..what a delicious authentic rajma chawal they served and also cooked trout fish curry on our special request which was super delicious. we stayed here for 2nights and three days and it costed us around 2500 per night including breakfast (though one can get a cheaper price if one books directly ;).. I will share the contact number of Jaswant bhaiya ).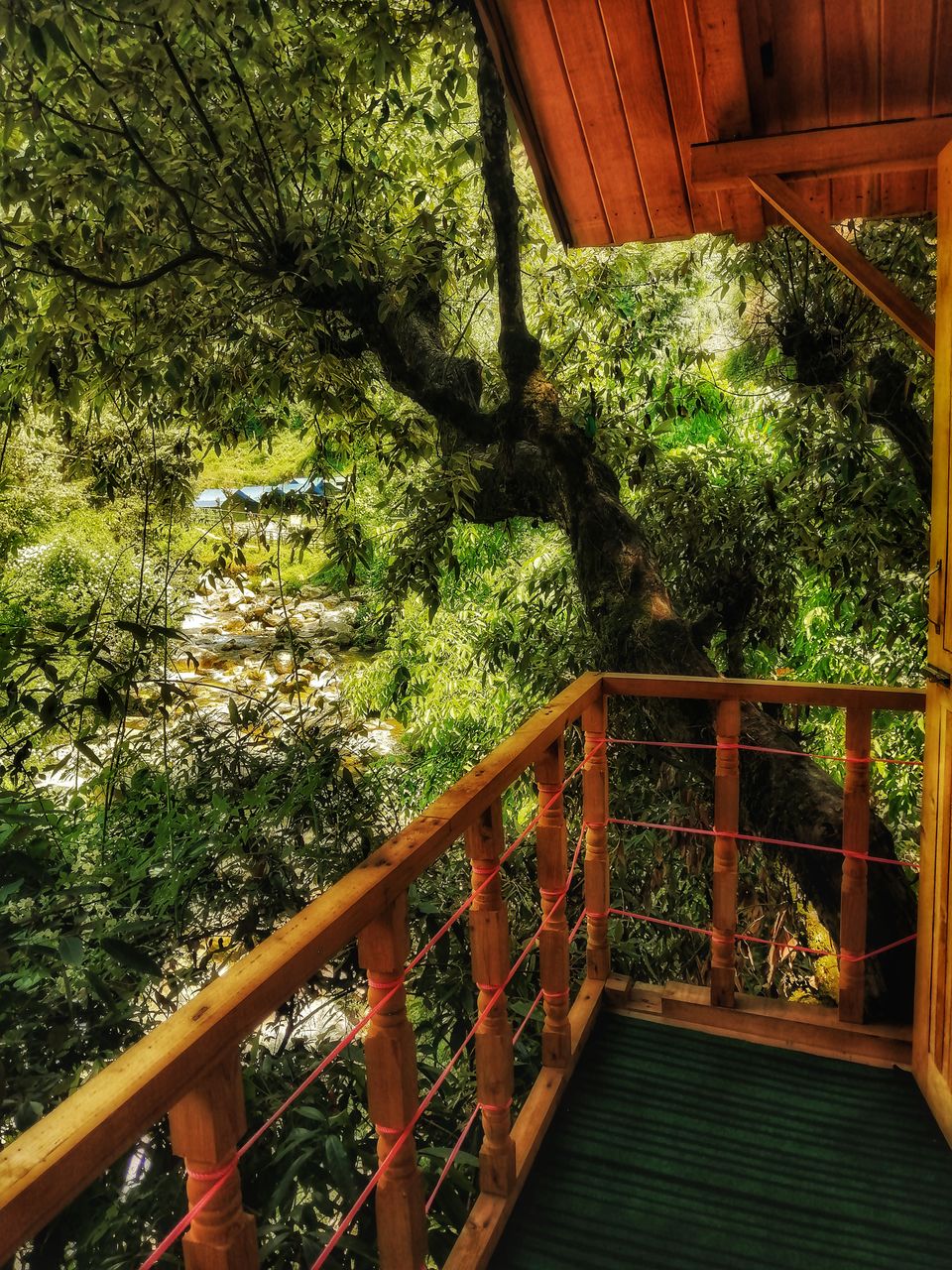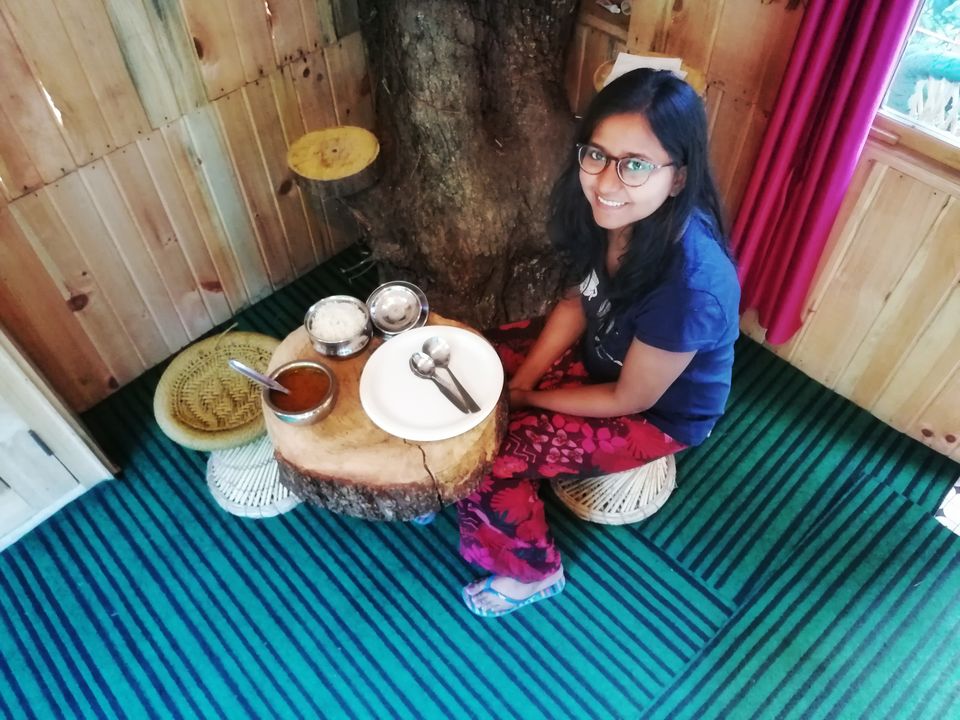 one can just sit back and relax and rejuvenate and just do nothing in this treehouse.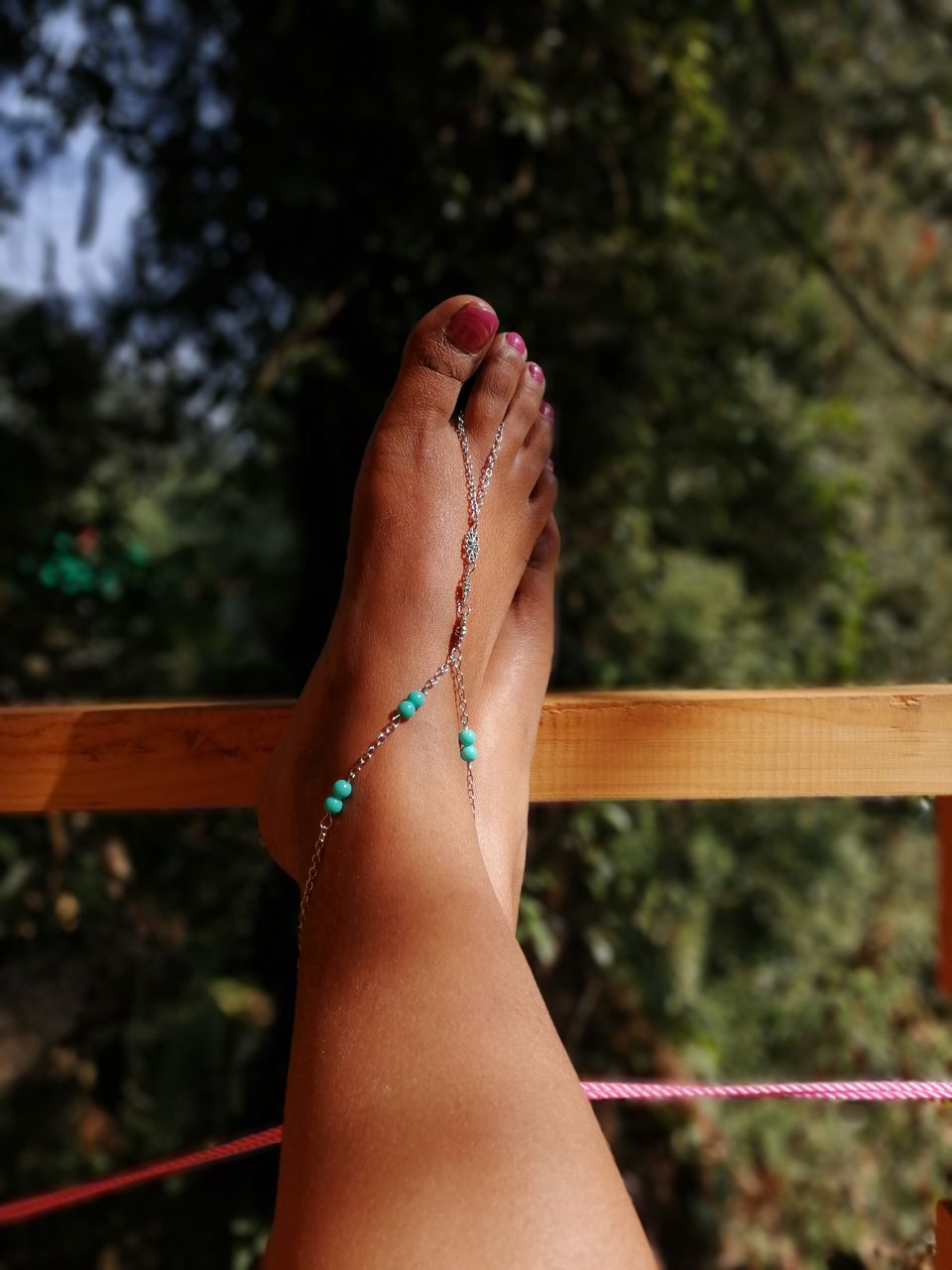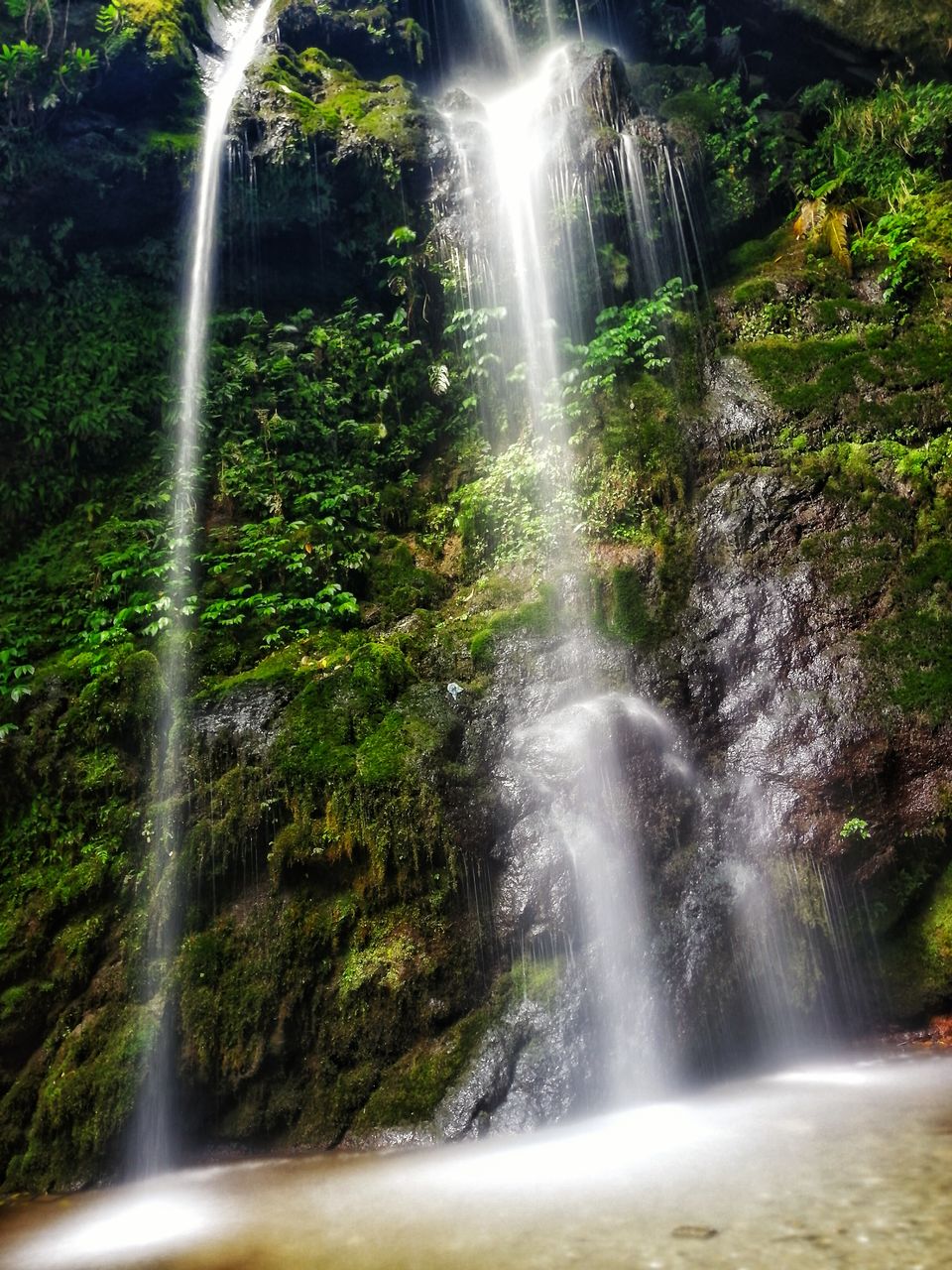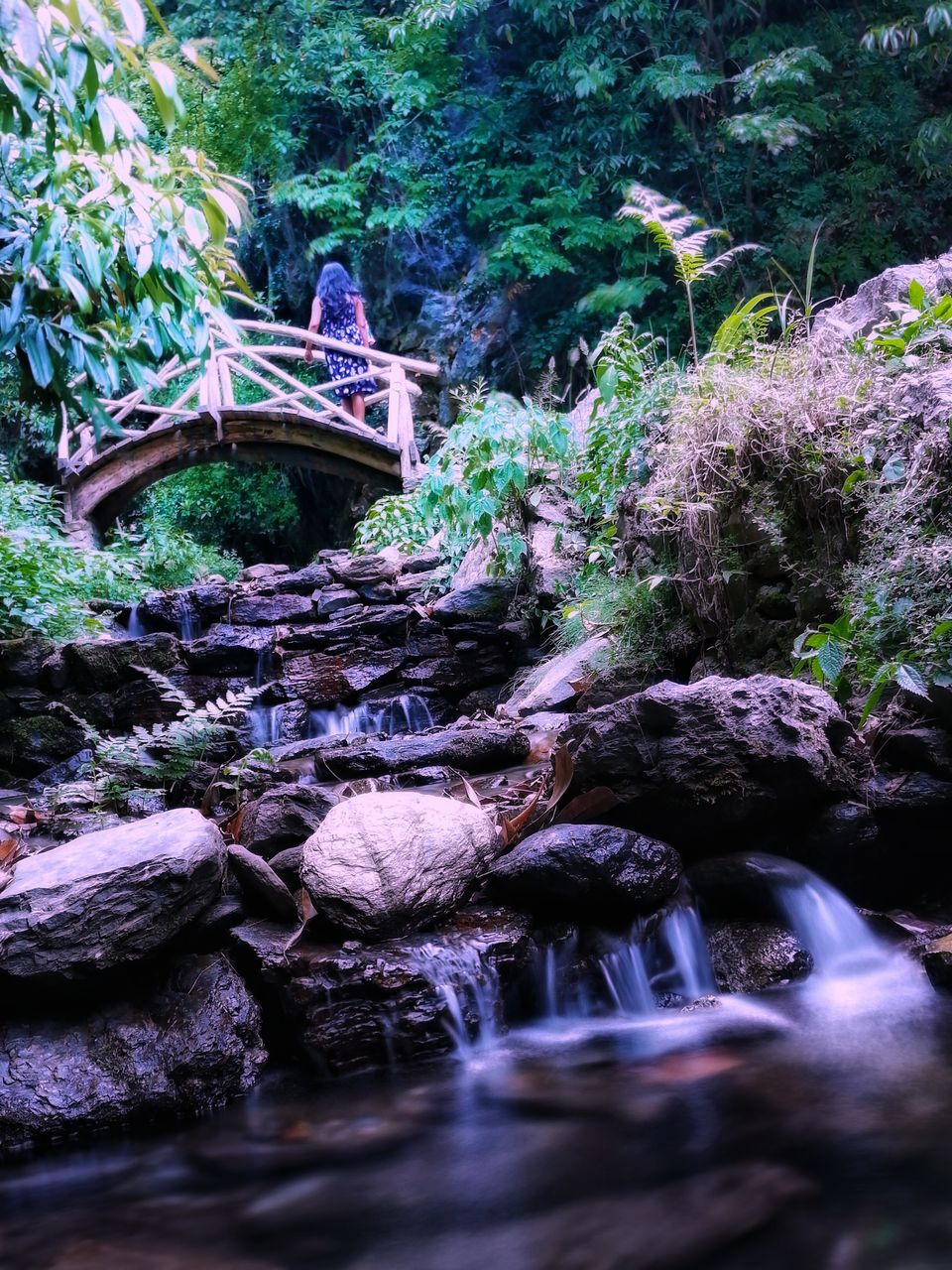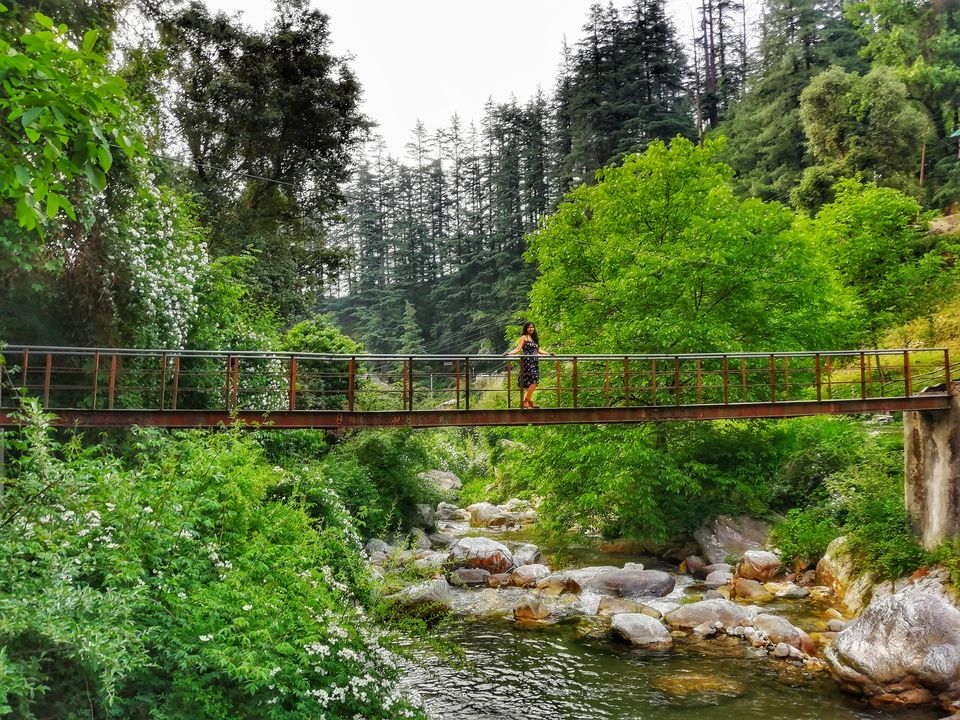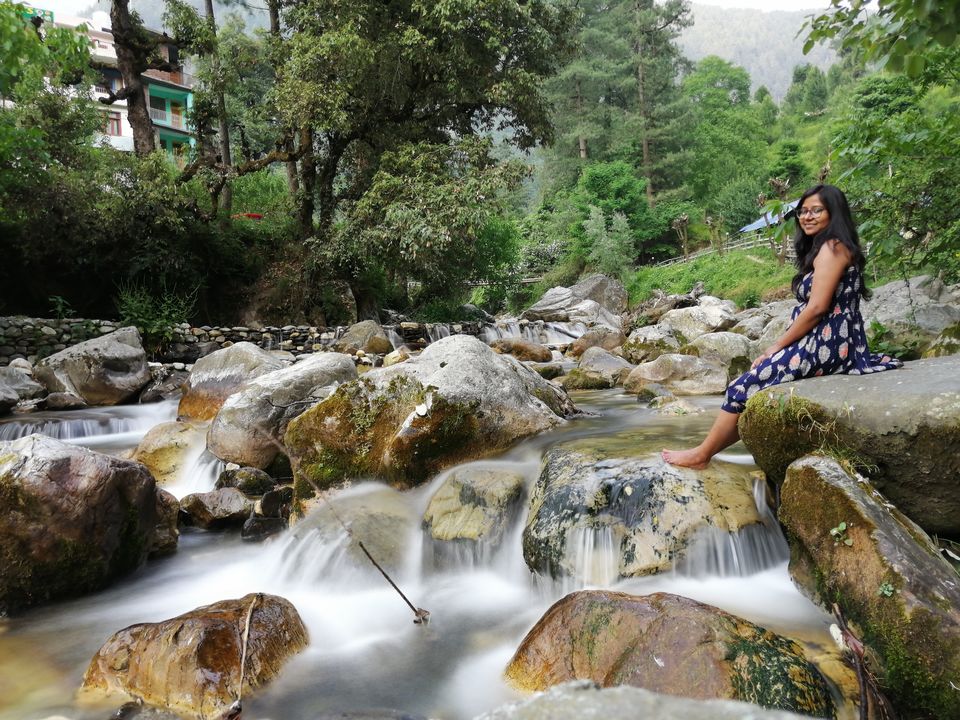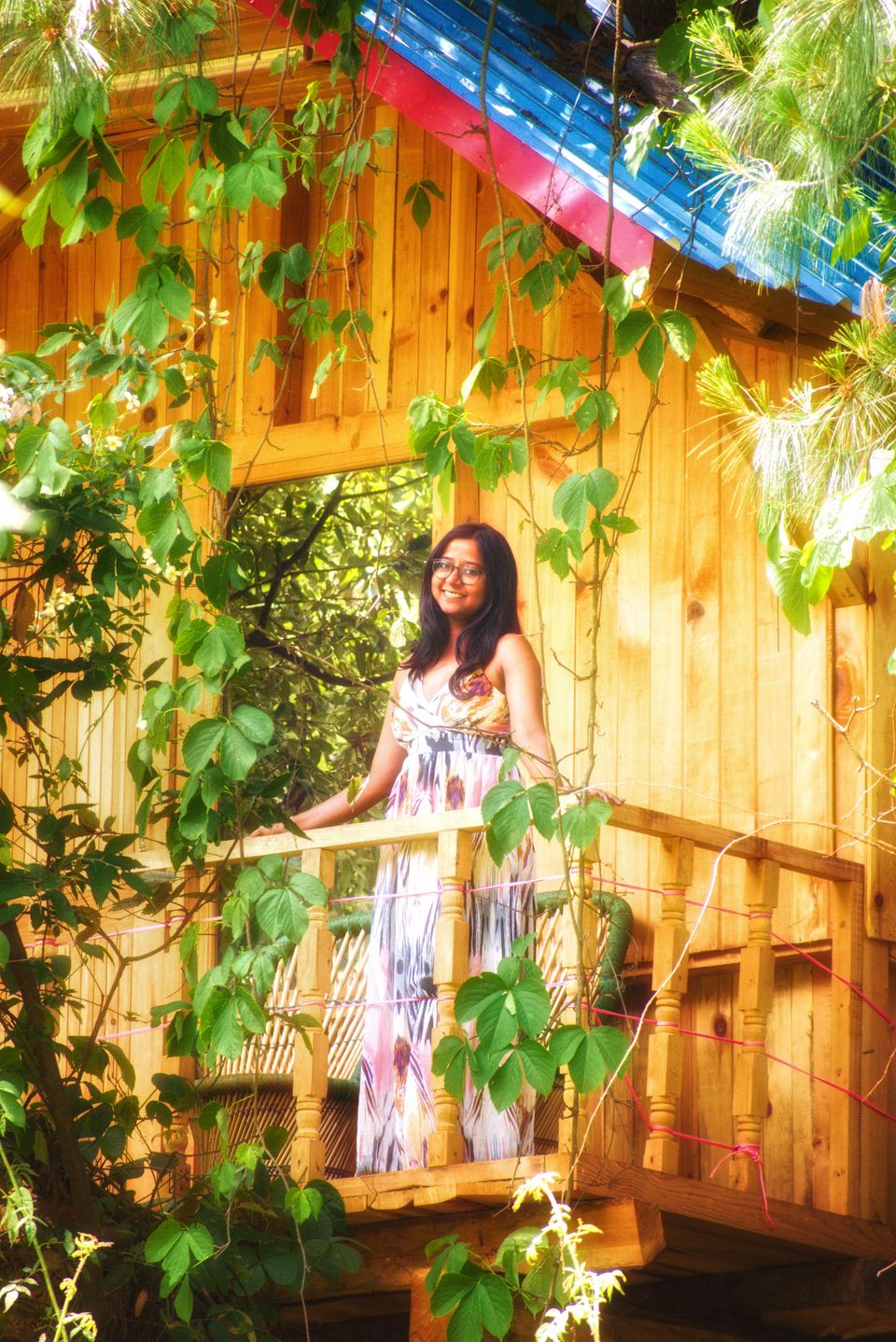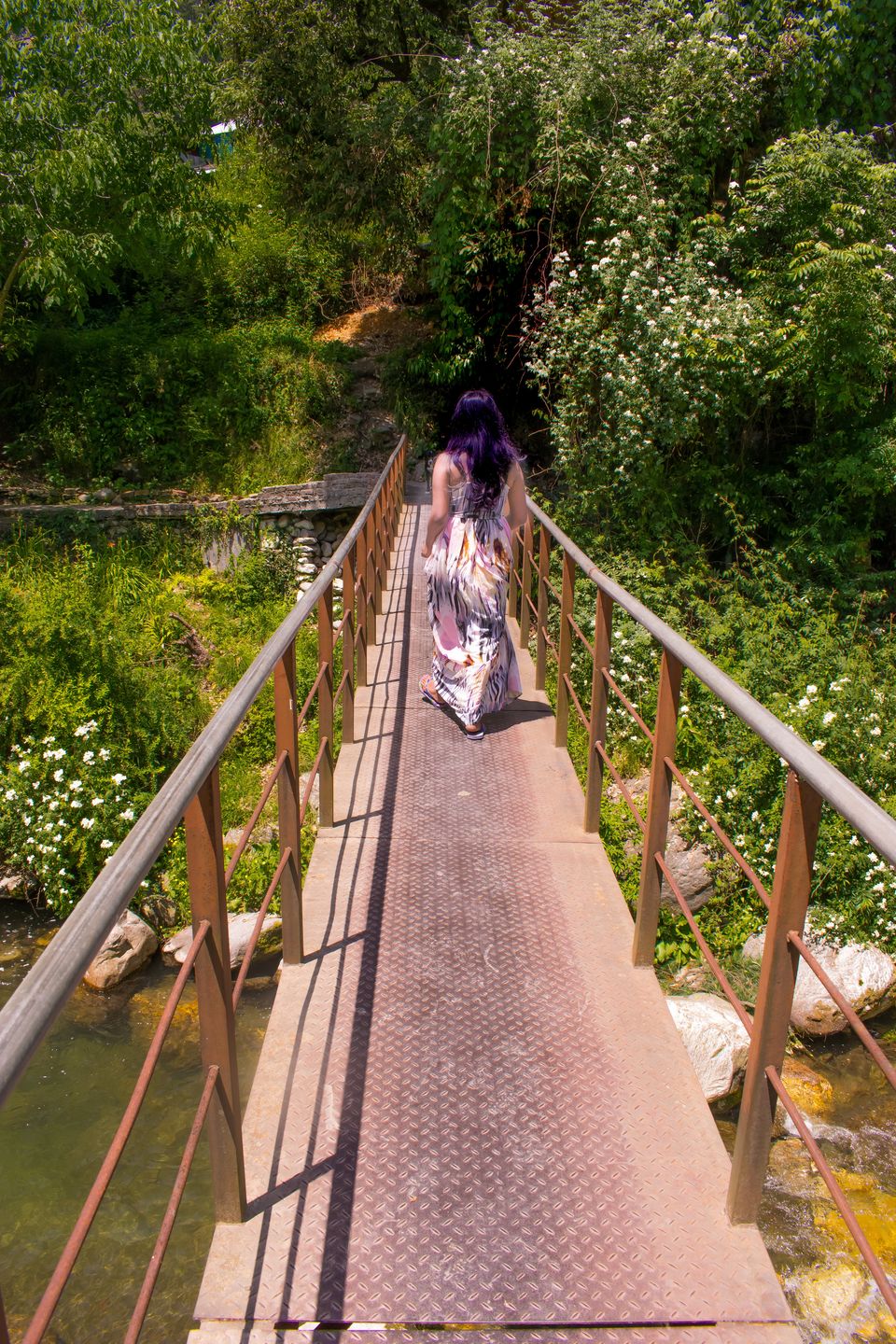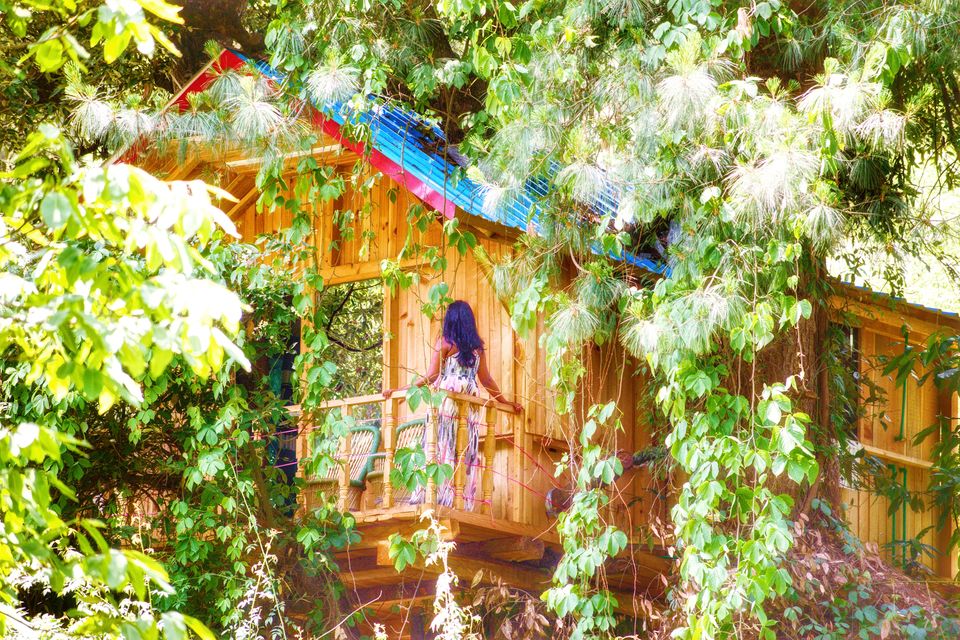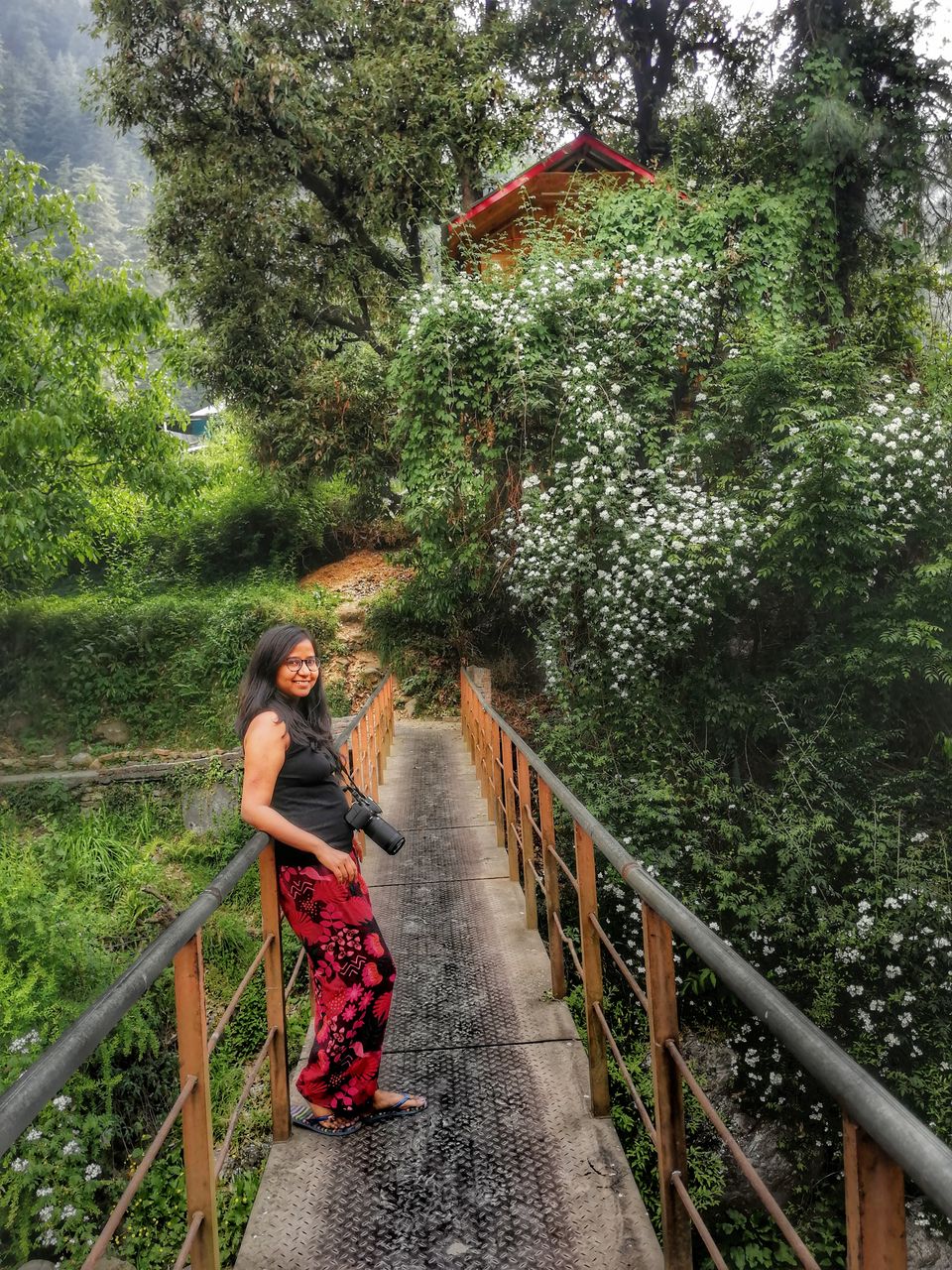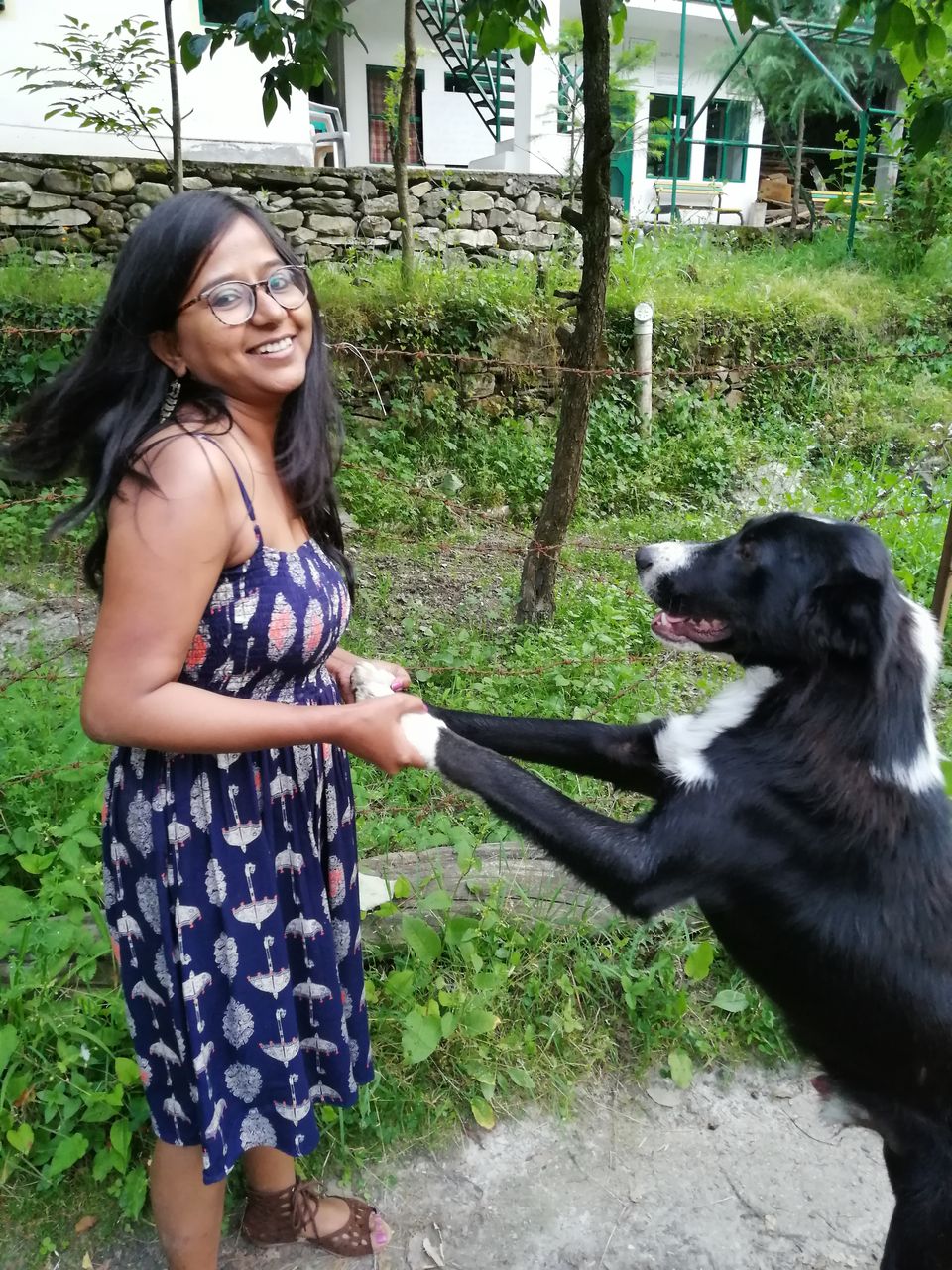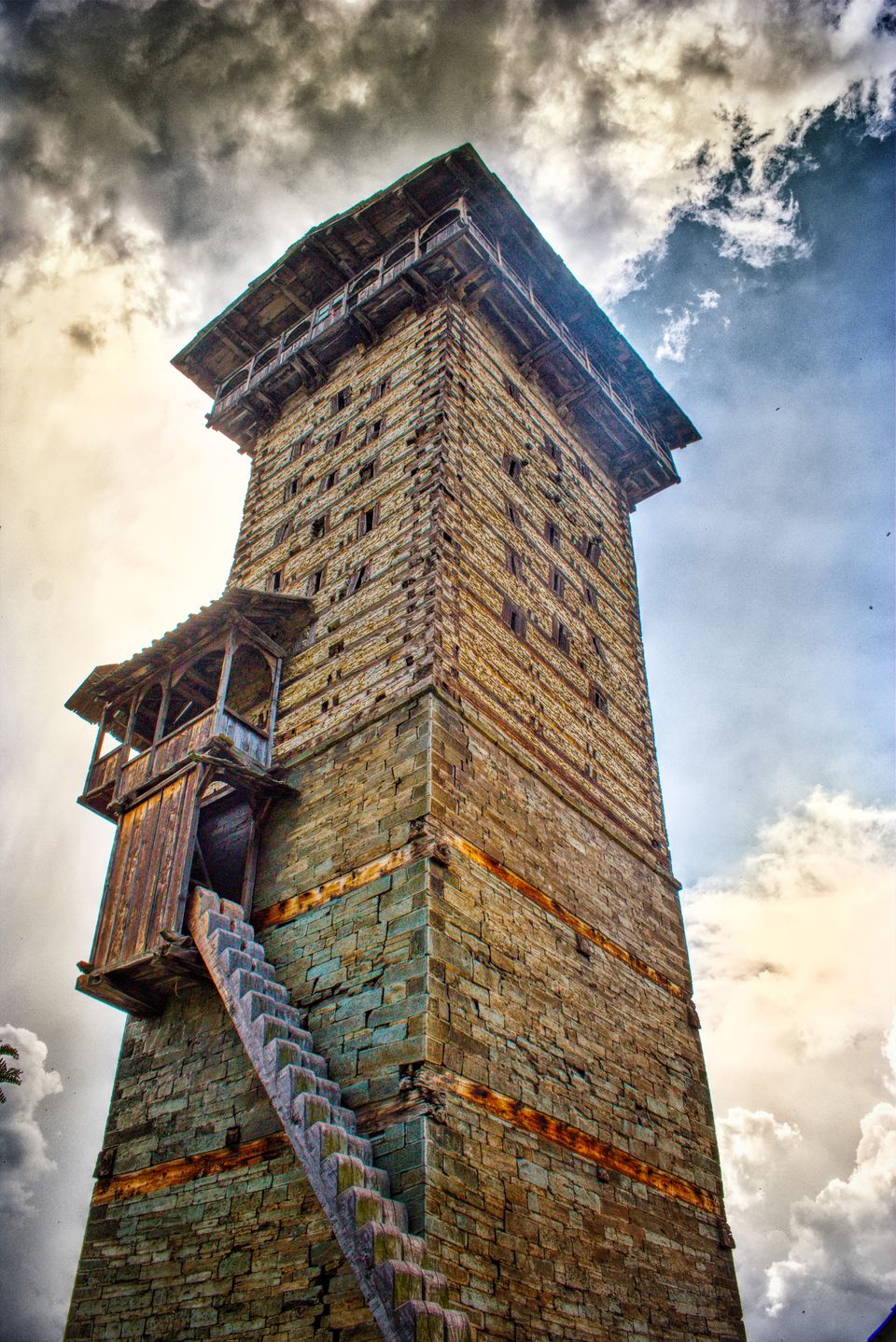 but if you really wanna explore it then visit the jibhi waterfall which is just 1km from this property, apart from this visiting Chenni kothi is highly recommended. since its hidden amidst the jungle on a hill which is not visible easily one has to hike for half a kilometre to reach the tower. the tower has withstood the major earthquake that has taken the life of 10 thousand people in Himachal Pradesh in 1905.
though the tower is not well maintained but I would still recommend to visit it because of its sheer architecture. apart from this one can visit the Jalori pass and serolsar lake. according to me Jalori pass is highly overrated but the route from jibhi to Jalori pass is quite scenic so one can hire a bike and head towards it. the trek to serolsar lake starts from Jalori pass and is an easy trek.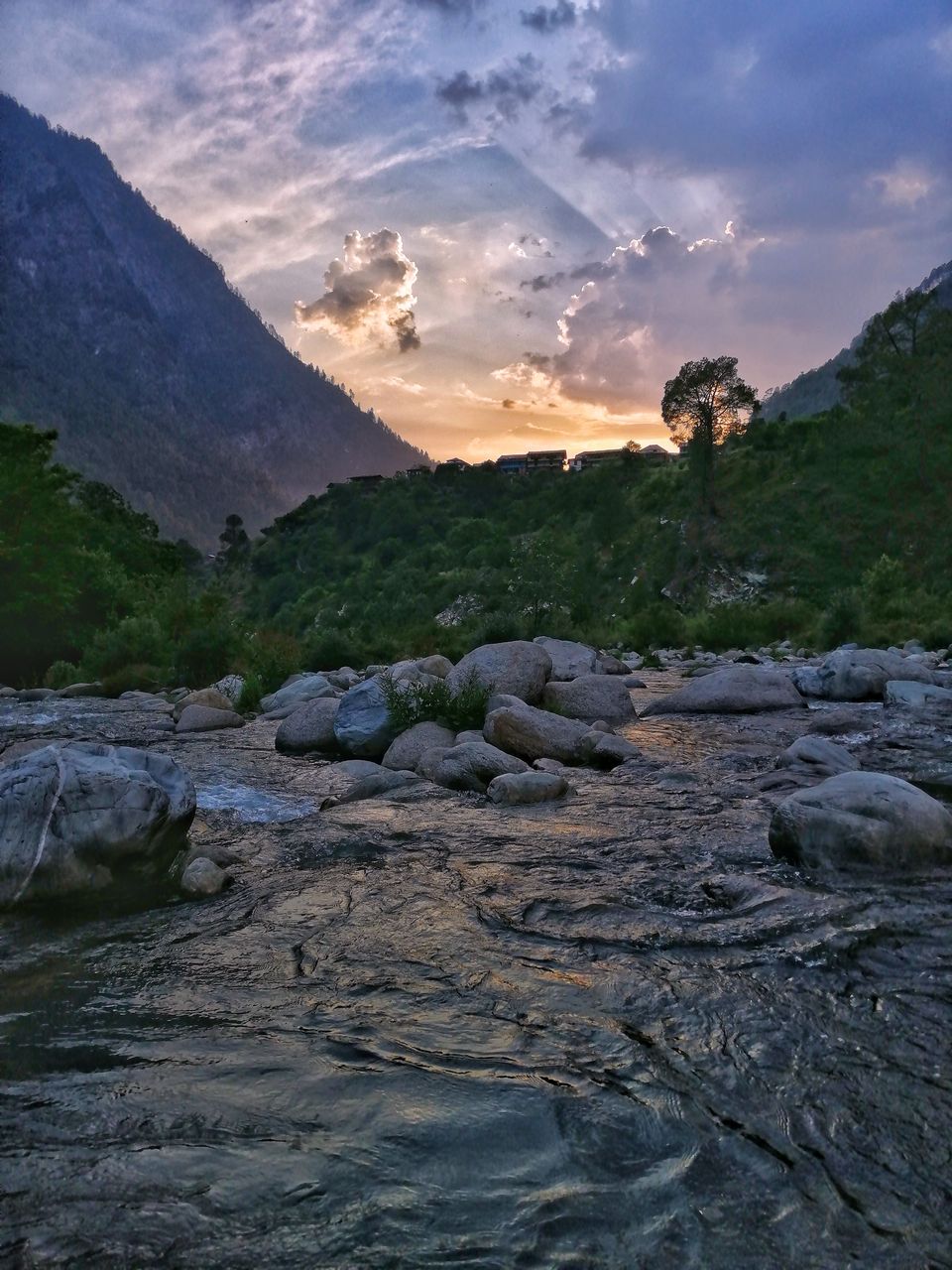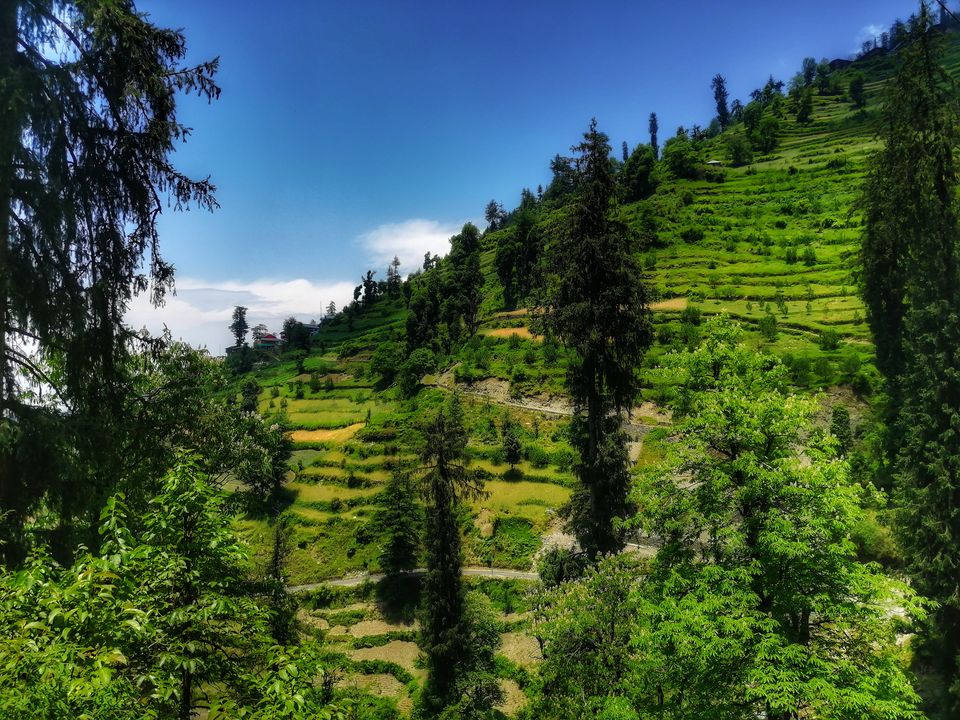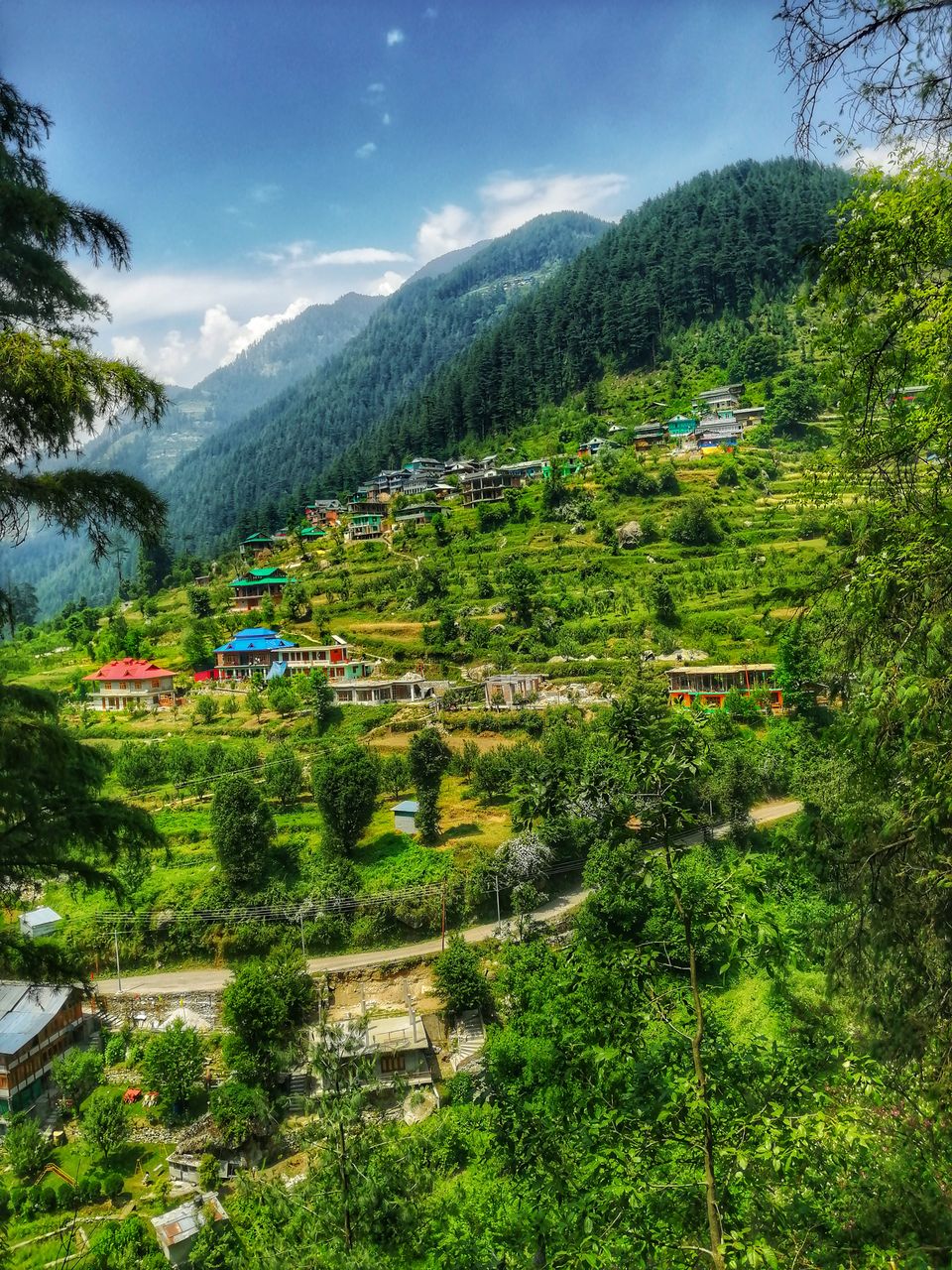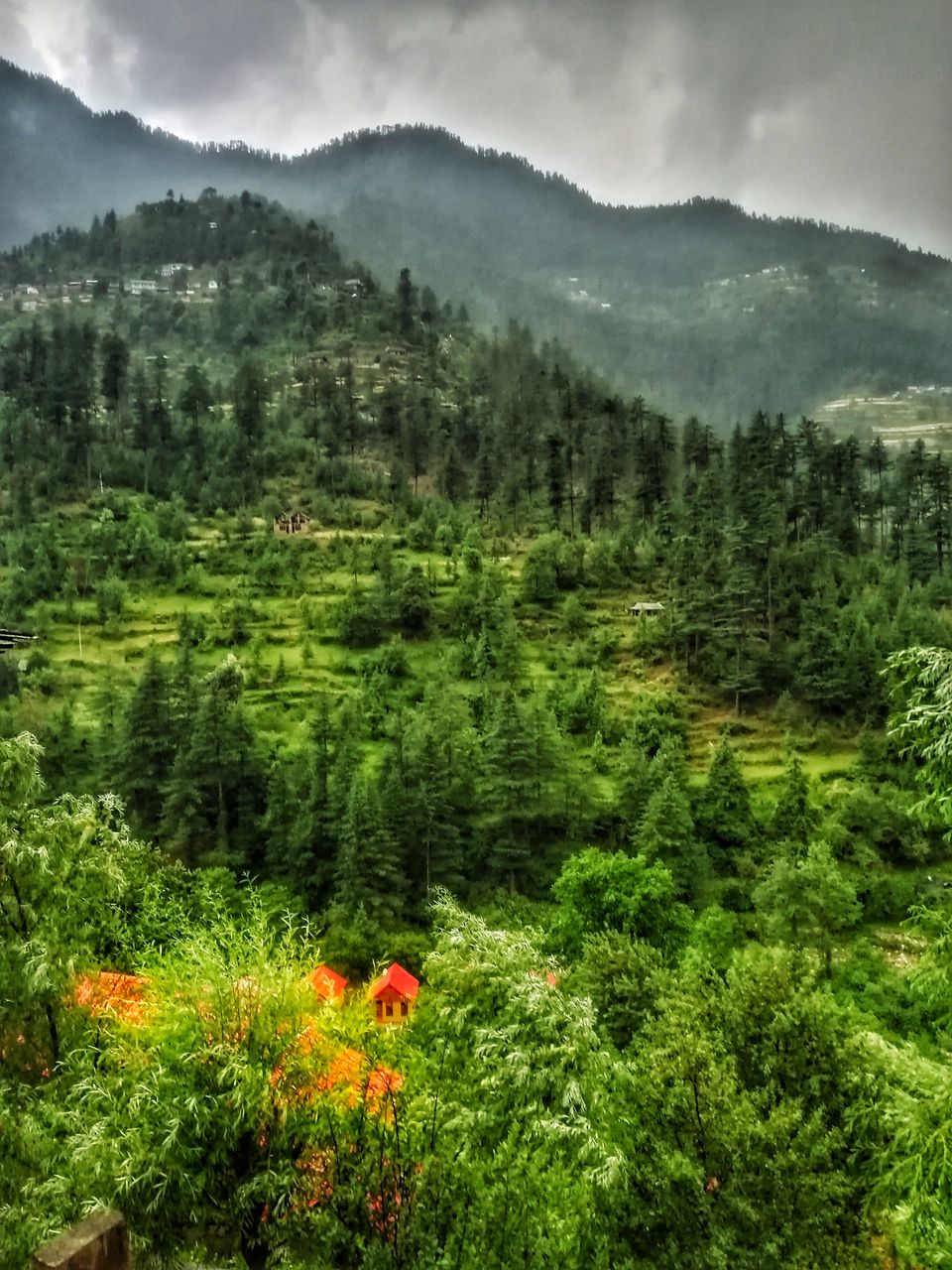 some very important points to consider related monetary expenses
1.the cost of bus from Delhi to Aut is 1200 per person one side
2. from Aut till gushaini one can take an hrtc bus which will cost you only 50-60 but a private taxi will charge upto 1200 bucks
3. in gushaini one can find a lot of homestays in the range of 1100-1800 for 2 people.
4.from gushaini till banjar one can take an hrtc bus which will cost you around 20 bucks or take a private taxi that will cost you around 300-400 bucks or one can hitch hike and travel free;).
5. from banjar one can take an hrtc bus till jibhi which will cost you around 20-30 bucks and a private taxi will charge you upon 300-400 bucks.
6. in jibhi there are plenty of homestays and beautiful cottages but if one wants to stay in a truly magical property then please click the link ;)) it costed us around 2500 per night including breakfast.
7. in jibhi one can rent a bike at 1200 per day since there are not much options available for renting a bike there so it is highly recommended that one comes in their personal vehicle that will reduce the overall expense to a larger extent.
overall the expenses per person was roughly around 7500 including everything....
I hope everyone likes this article :)
keep travelling be safe:)