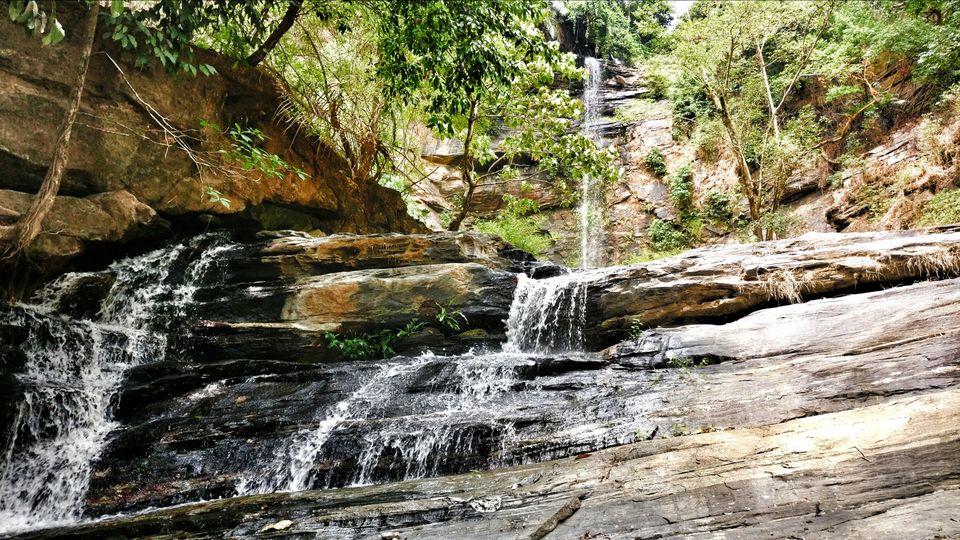 Amazing Waterfall at 300 kms from Bangalore: Hidden Gems of Karnataka
Watch the video to see the trek route and the waterfall.
The waterfall is locally known as Kemmanagundi waterfalls. 'Kemmanagundi' means a place where deer comes.
It's a 15-20 mins trek from Didupe.
My stay in Didupe was with a farmer.
Dinesh Anna was my host.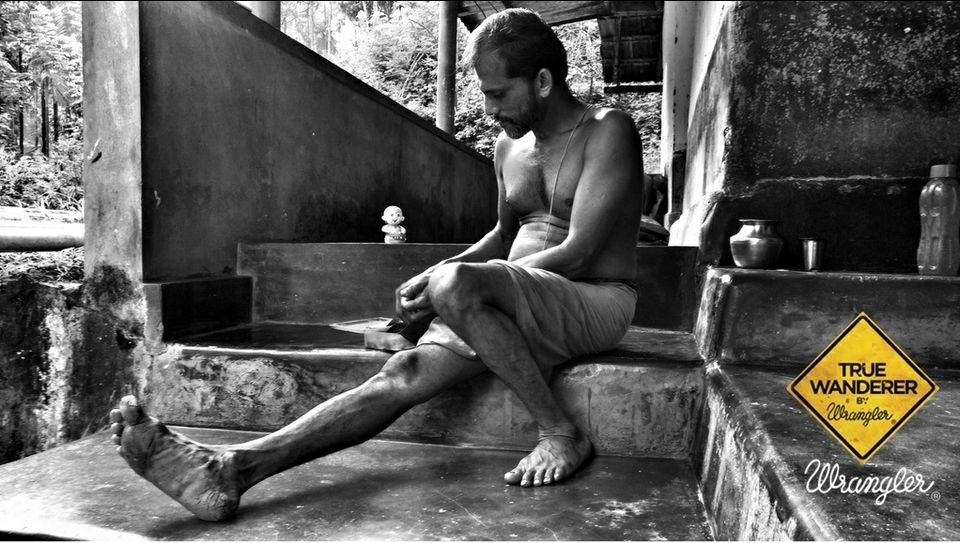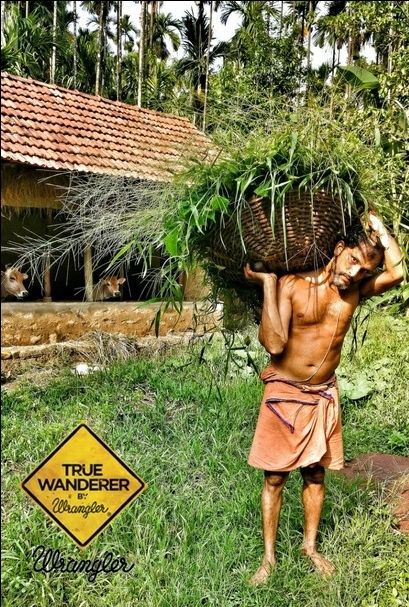 Didupe falls in the western ghats.
A peaceful village,at a distance of approx. 300 kms from Bangalore.
I started from Bangalore in the afternoon and reached Didupe around 9 pm.
This was my stay for 2 days. This place is the base camp for lot of treks in and around Didupe.
The waterfall was at a 20 mins trek from my place of stay.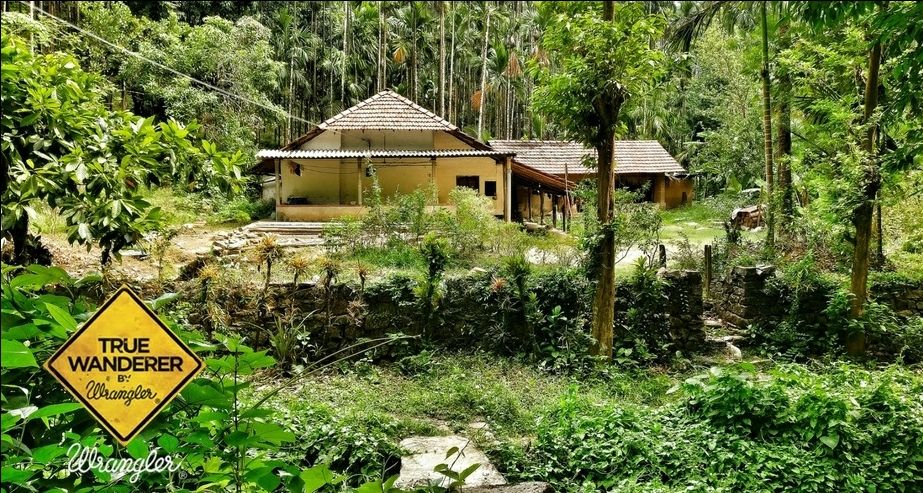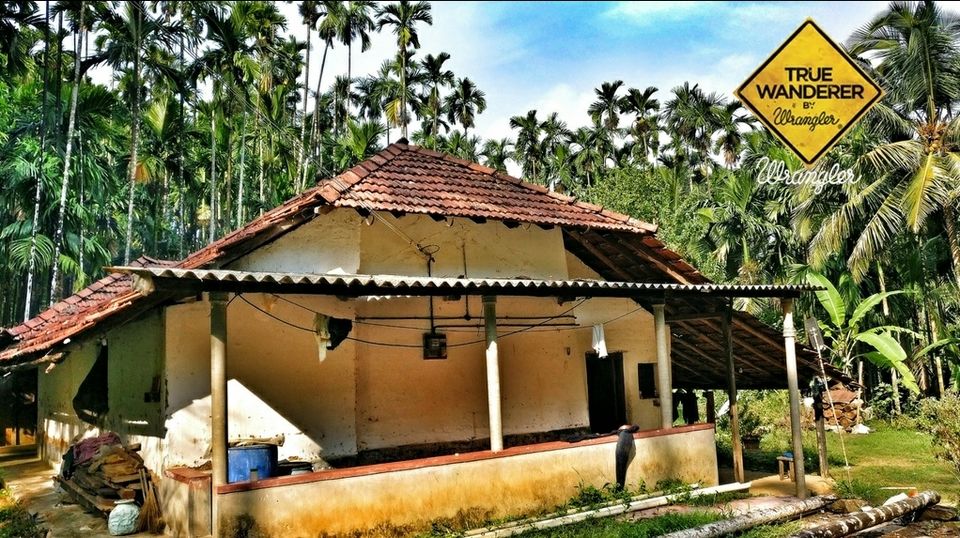 Laksmi and Panchami two cows of Dinesh Anna are integral part of his livelihood.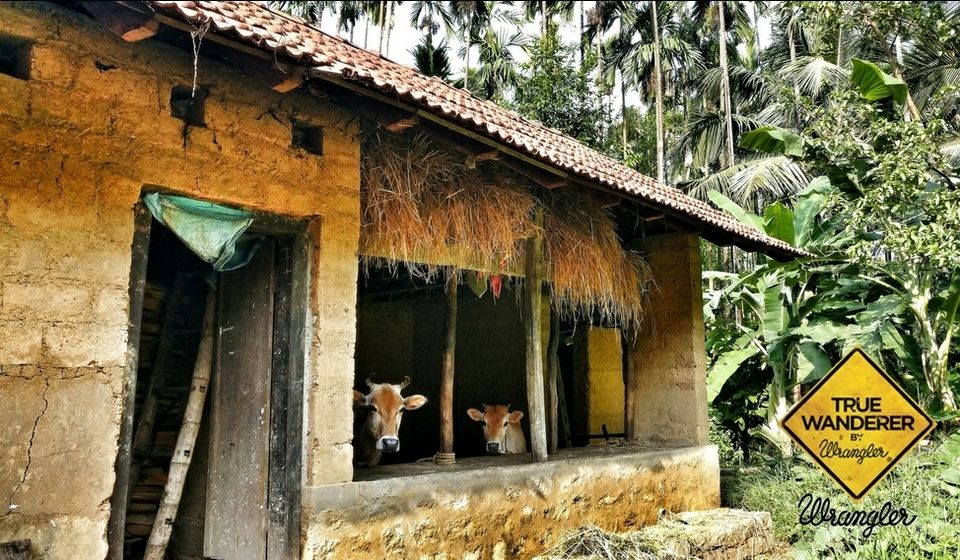 Farming, need not to mention, is his main occupation.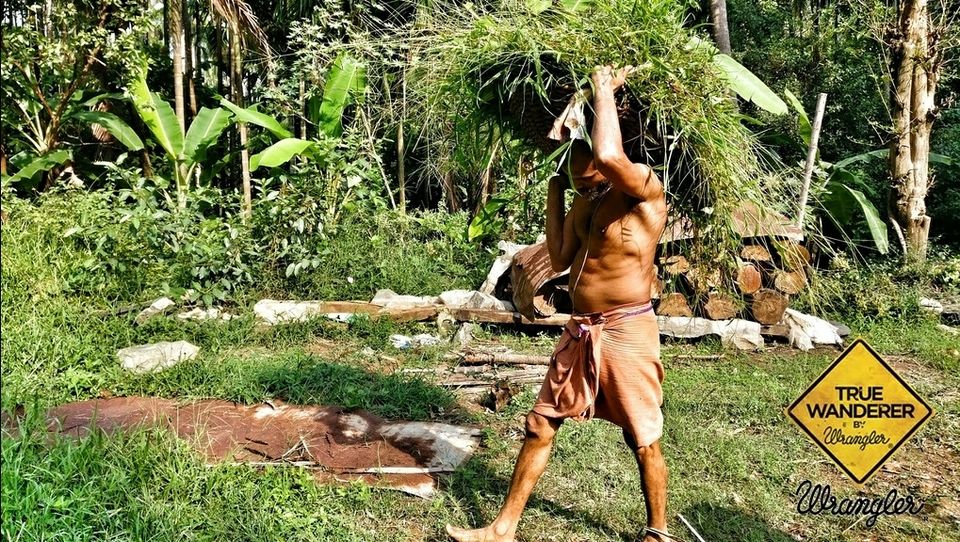 Day 1 was a tiring day as I got stuck in rains and rode for around 50 kms of Charmadi ghat region in heavy rains.
And after riding for 300 kms I wanted to just get into my tent and sleep off.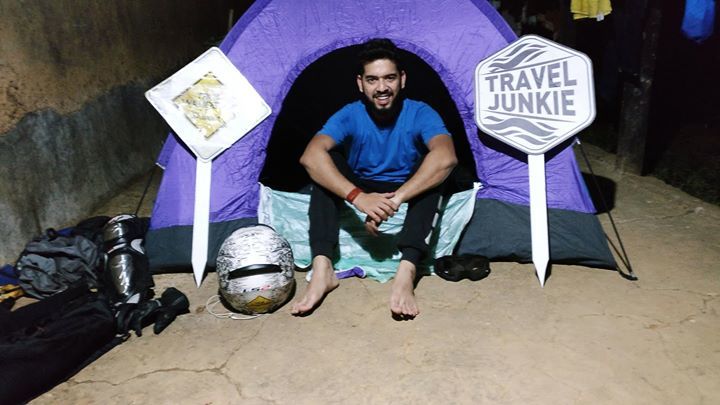 Day 2 started with a beautiful sunrise from sunrise valley at a distance of 30 kms from Didupe.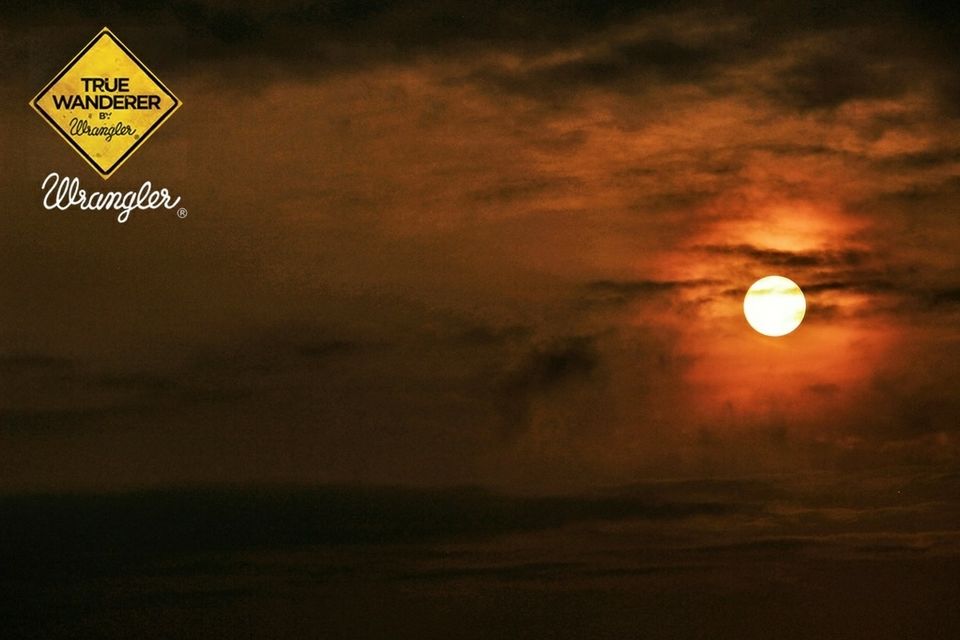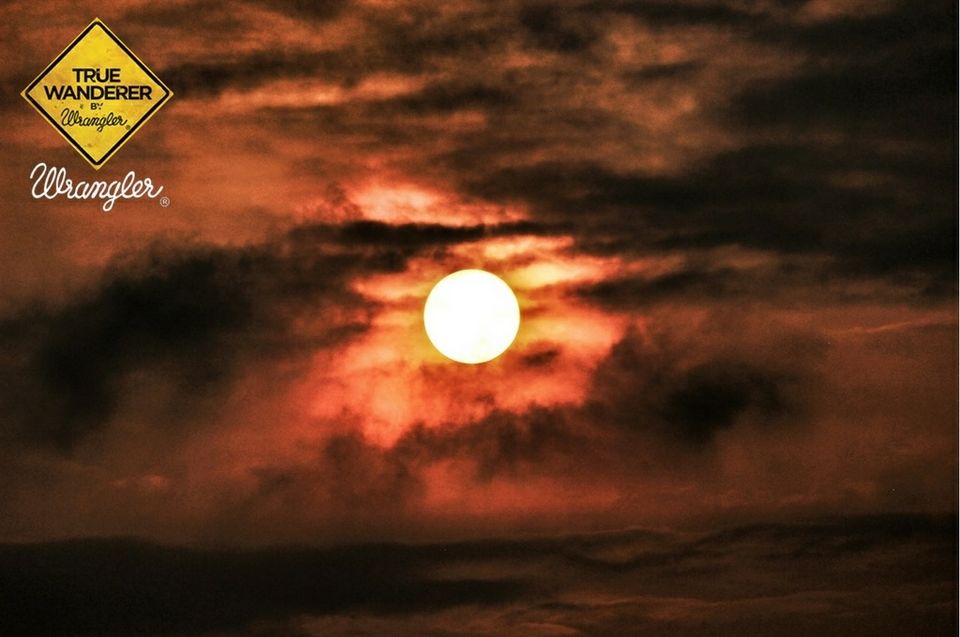 Came back from the sunrise and it was time for some hospitality by Dinesh Anna.
Had amazing local breakfast with some coconut milk.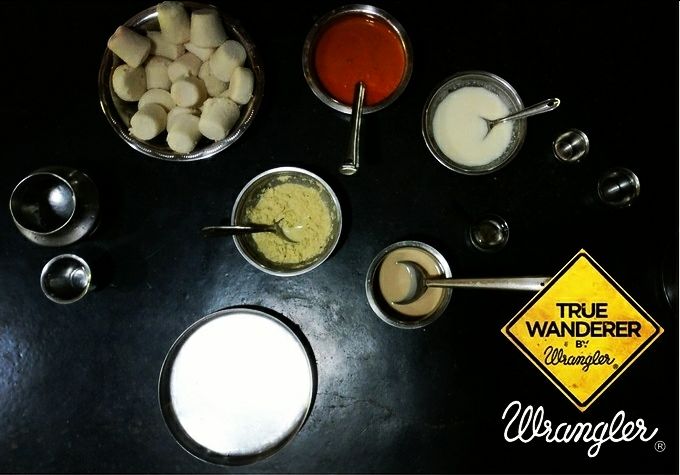 After the breakfast it was time to trek to the Kemmanagundi waterfalls and a walk through lush green jungles.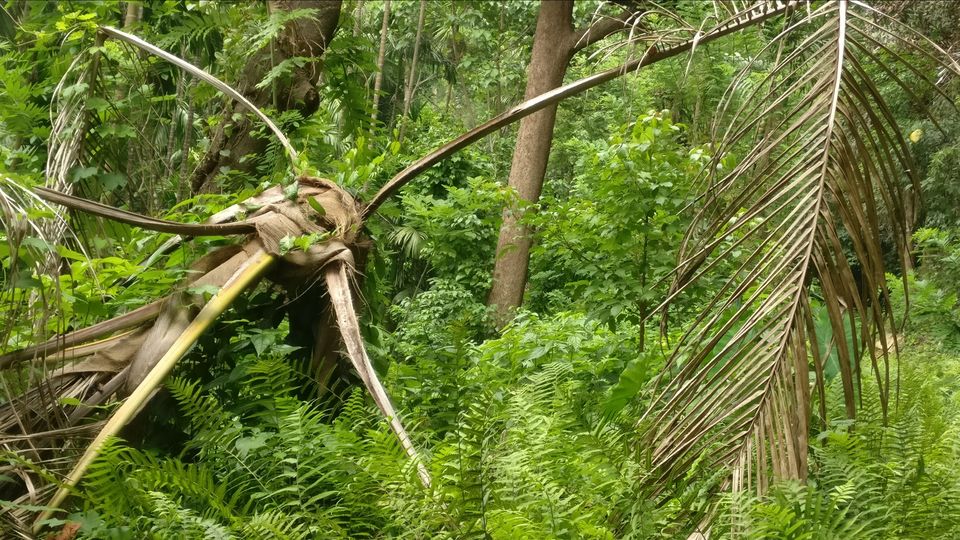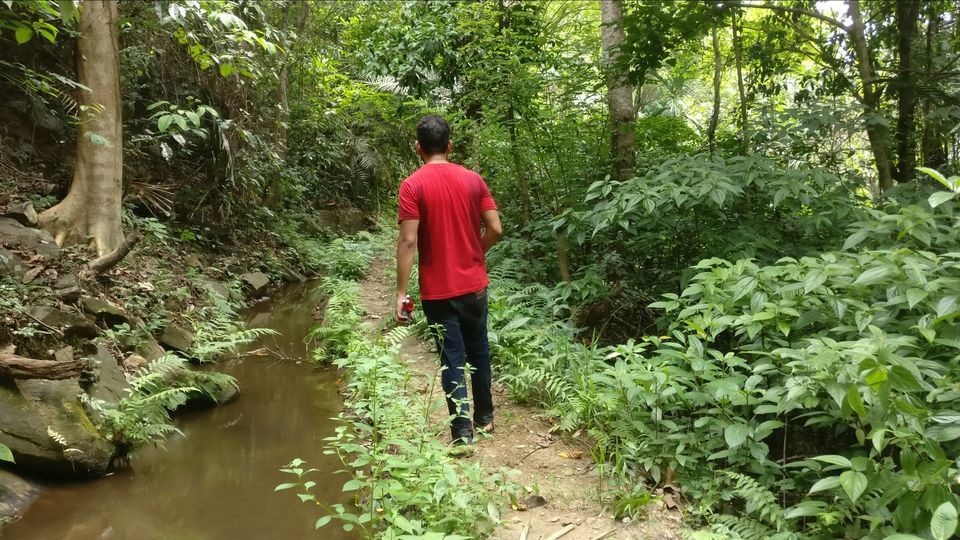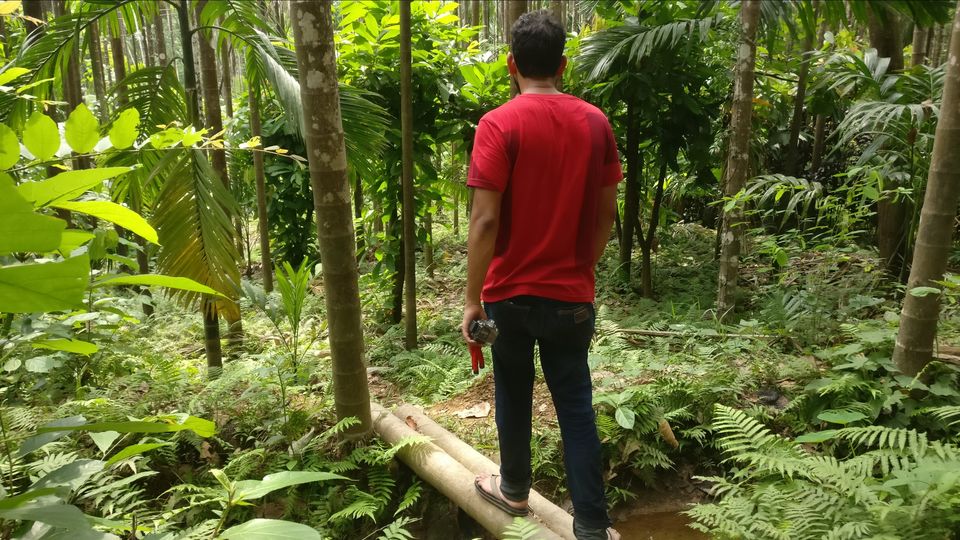 This was a walk through Dinesh Anna's farms on the way to the waterfall.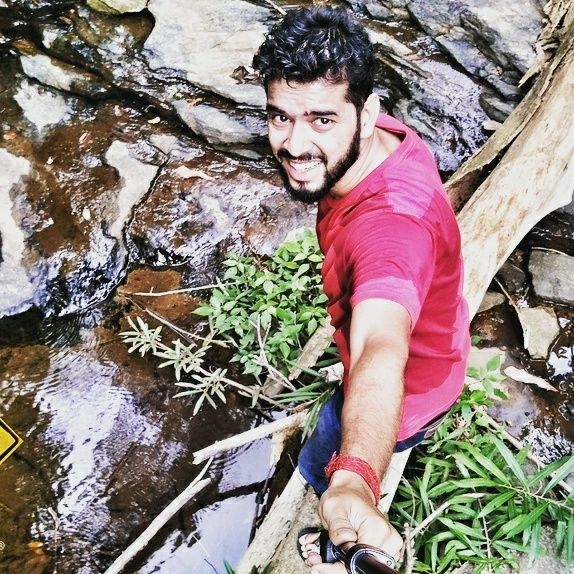 The main waterfall is after 3 small waterfalls.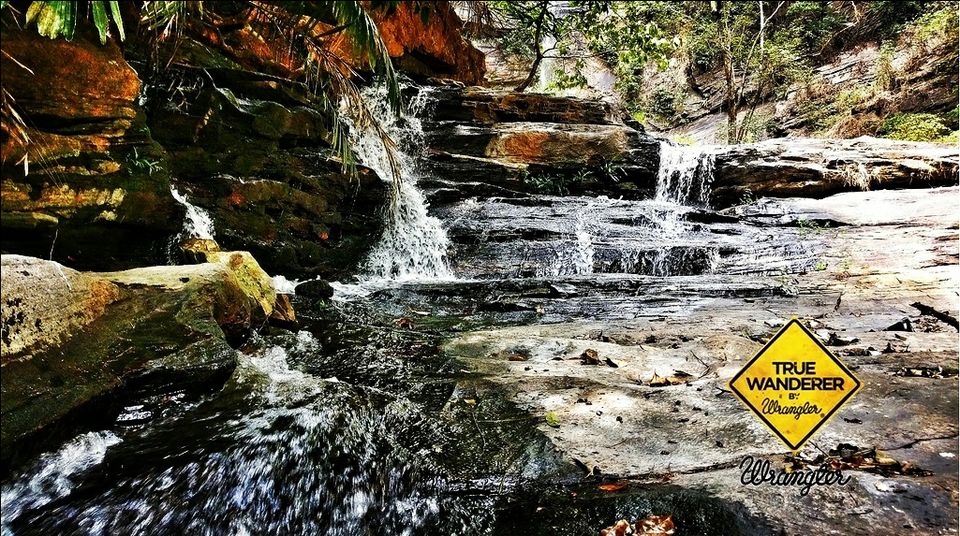 Two can be seen in the pic below.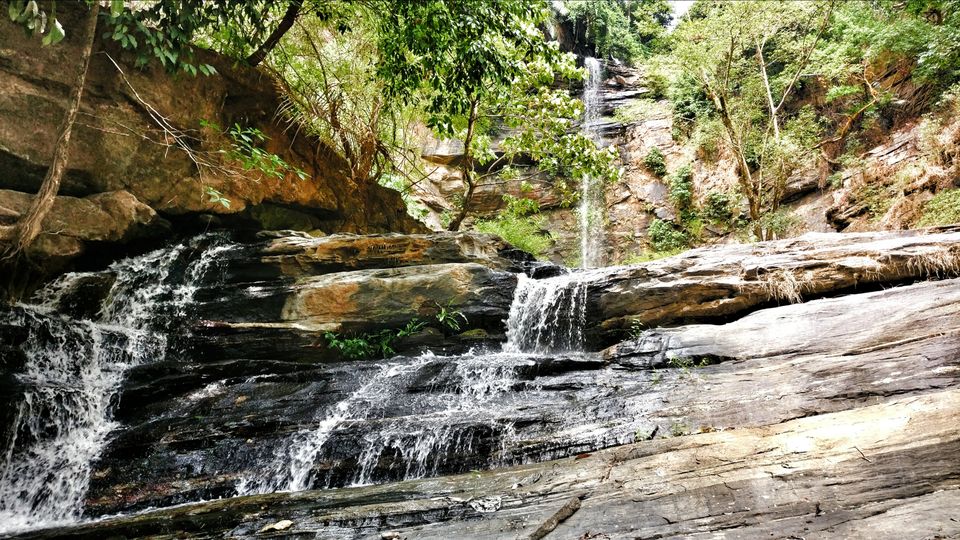 Then came the final waterfall.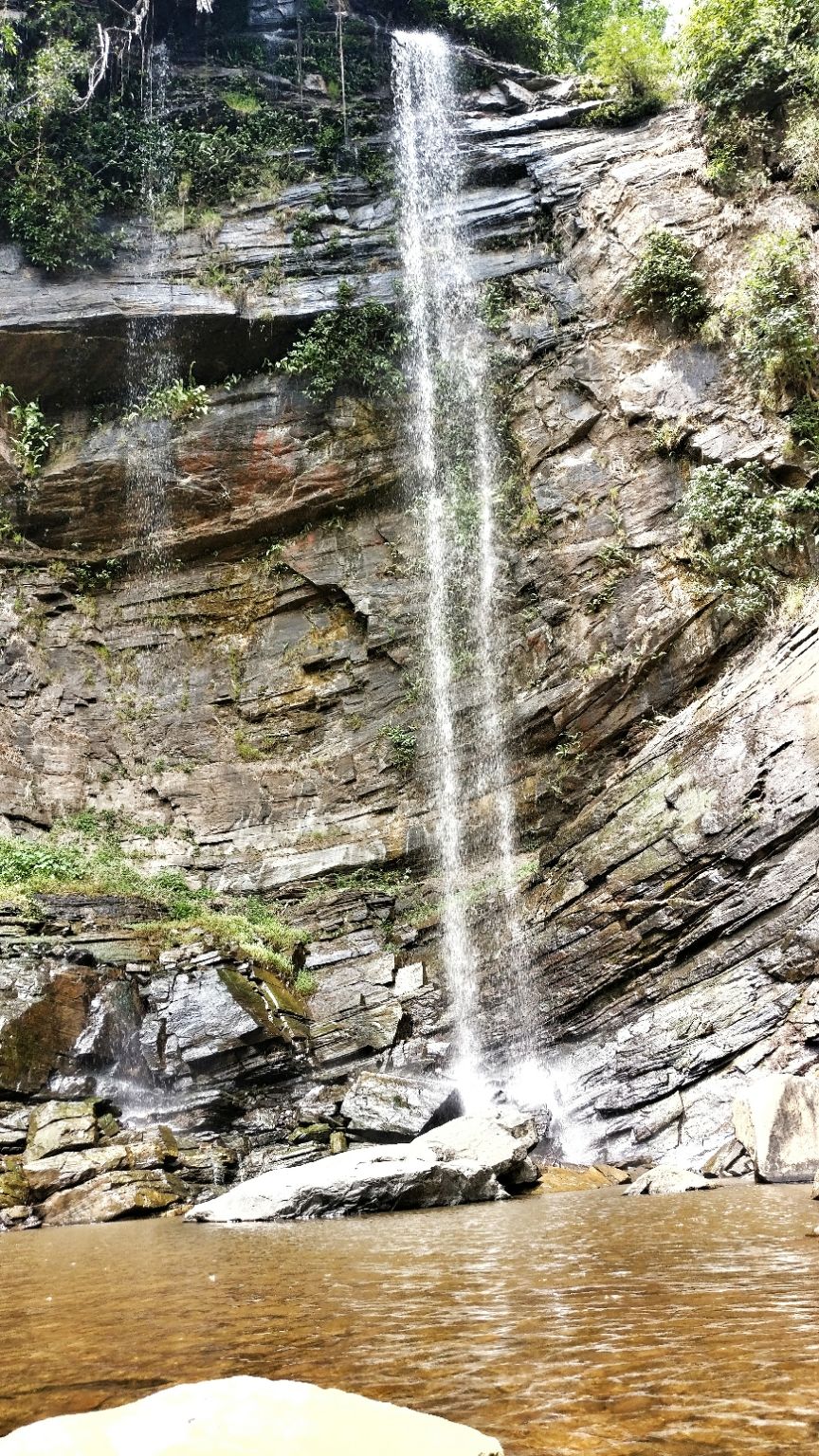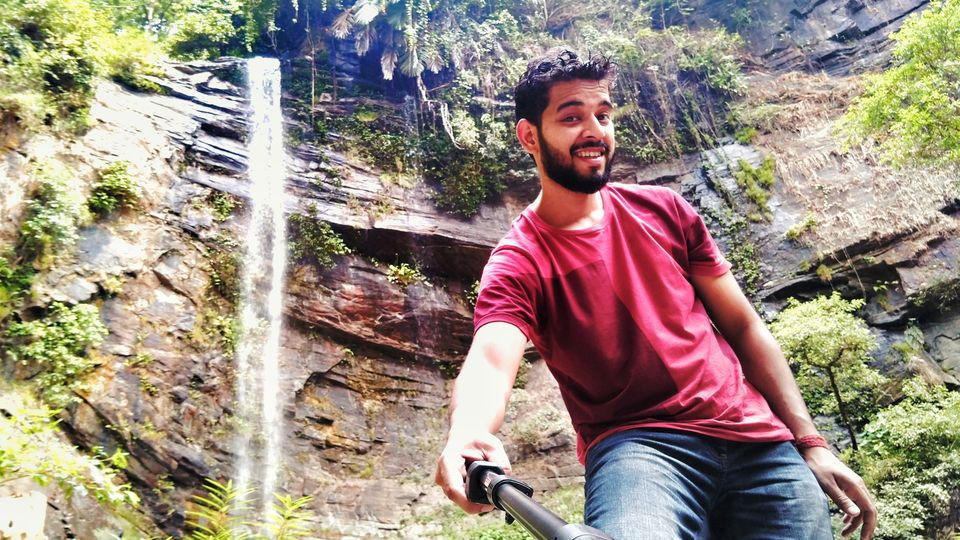 This was a mandatory pic.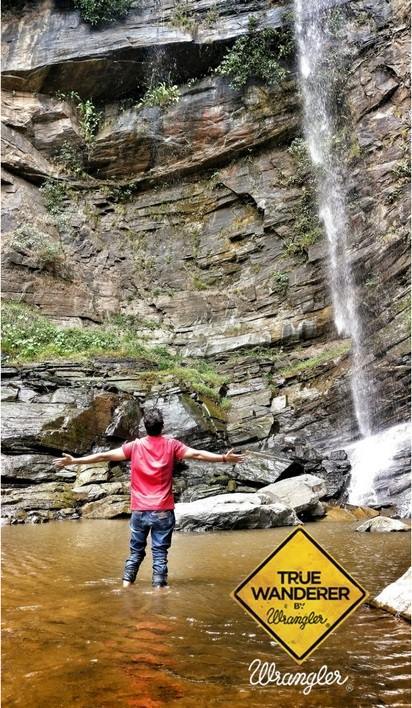 Watch the video shared at the beginning to see the trek and the waterfall.
How to Reach:
On way to Mangalore, Once you cross Charmadi ghat, there is a small village called Mundaje. From Mundaje take right towards Didupe which is at a distance of 15 kms from Mundaje. This waterfall called Didupe waterfall is 15-20 mins trek from Didupe.