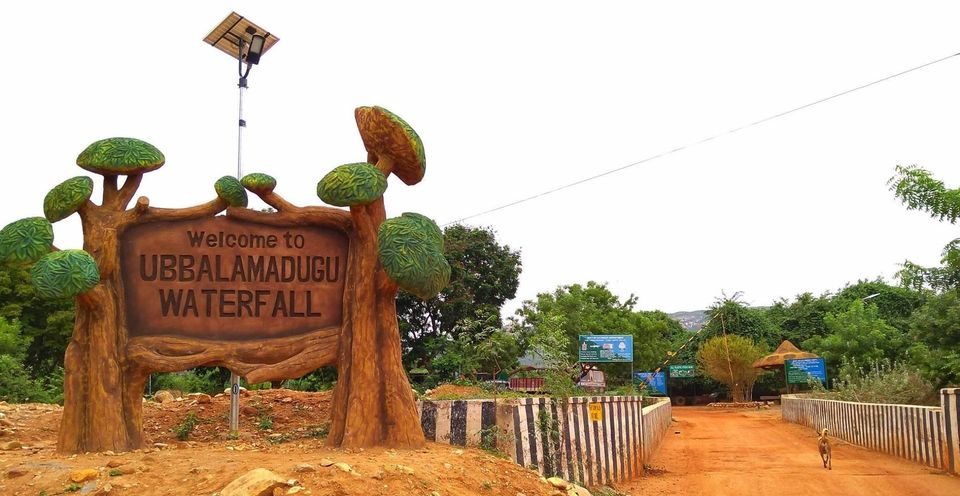 If you have been reading my previous travel-blogs and have read my bio, you would know that I am an adventurous rocket scientist who loves to run and explore. 
The following trip was a one day excursion (on a Sunday) which I undertook with a close friend of mine when I had gone to the Space Port of India for work. 
This concealed place is accessible from Chennai via road. I traveled here on a bike (45 km approx) from Sullurpeta, which is the nearest railway station to SDSC-SHAR. 
The funny name waterfalls
Ubbalamadugu Falls (also known as Tada falls) are located at a 90 minutes drive from SDSC-SHAR in the forests of Siddulaiah Kona.
Riding through the expansive fields of Mambattu and Varadaiahpalem towards the Velikonda hills visible from Guntur-Chennai highway is an experience which can surely not be explained by my futile attempts to capture it in video.
We covered the 6 km hike in two hours, climbing up through slippery rocks and dry forest terrain. Not sure if we reached the highest point but the dense foliage was truly intimidating and had us retrace our steps back to the parking.
The solitude of traversing through these untouched forests is a remarkable feeling. You have to cross the river twice during the hike and I recommend you carry a change of clothes. The trail is not all that tough in the beginning. However, to reach the final point, about 500 meters of extensive rock climbing is required.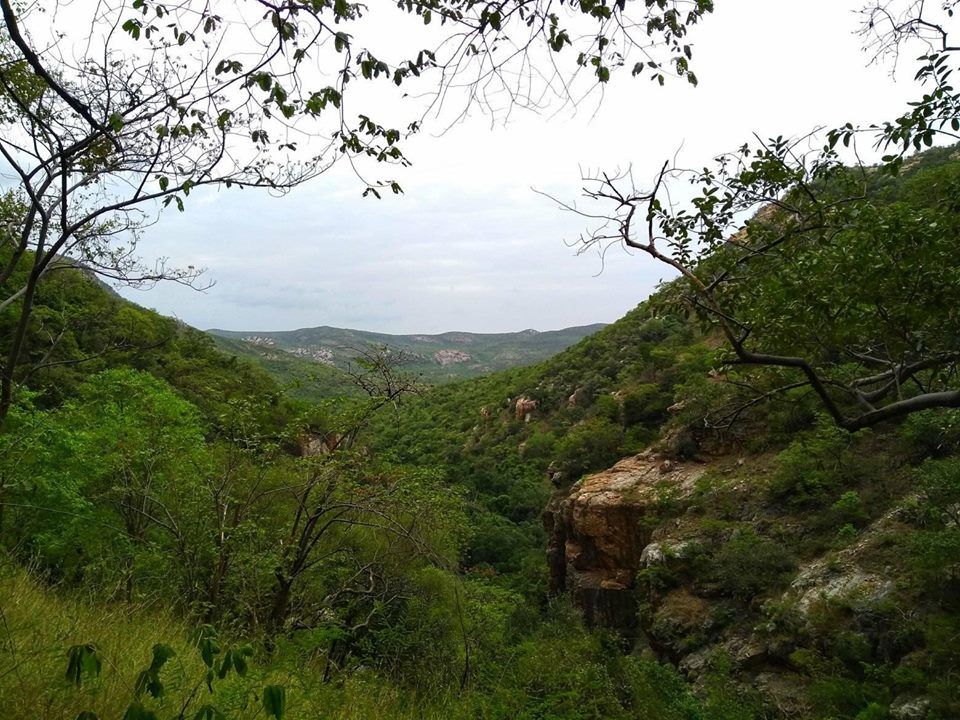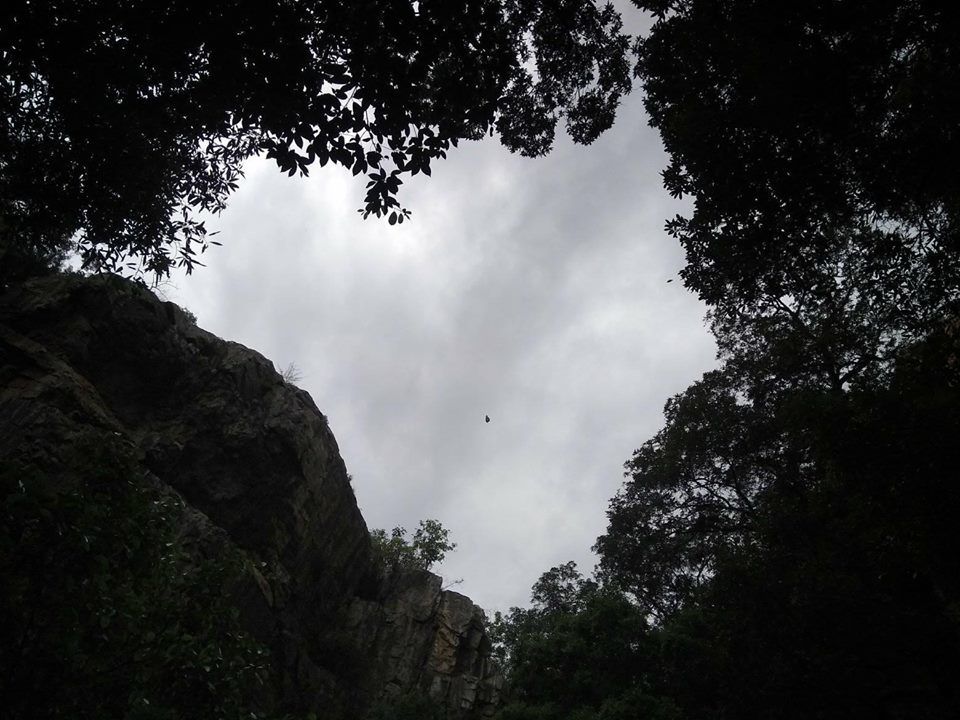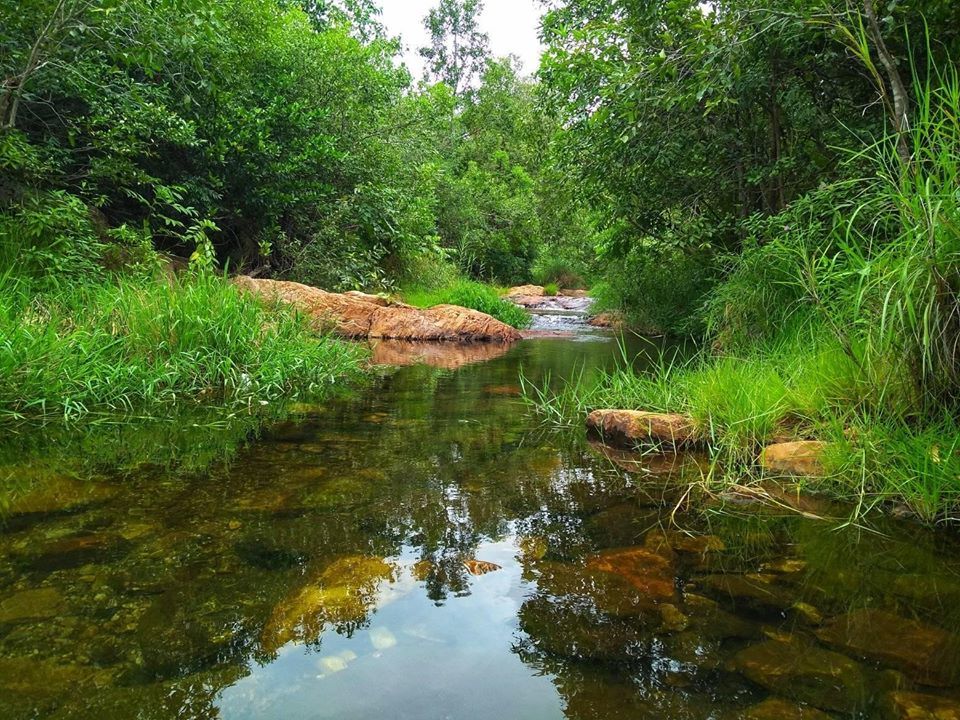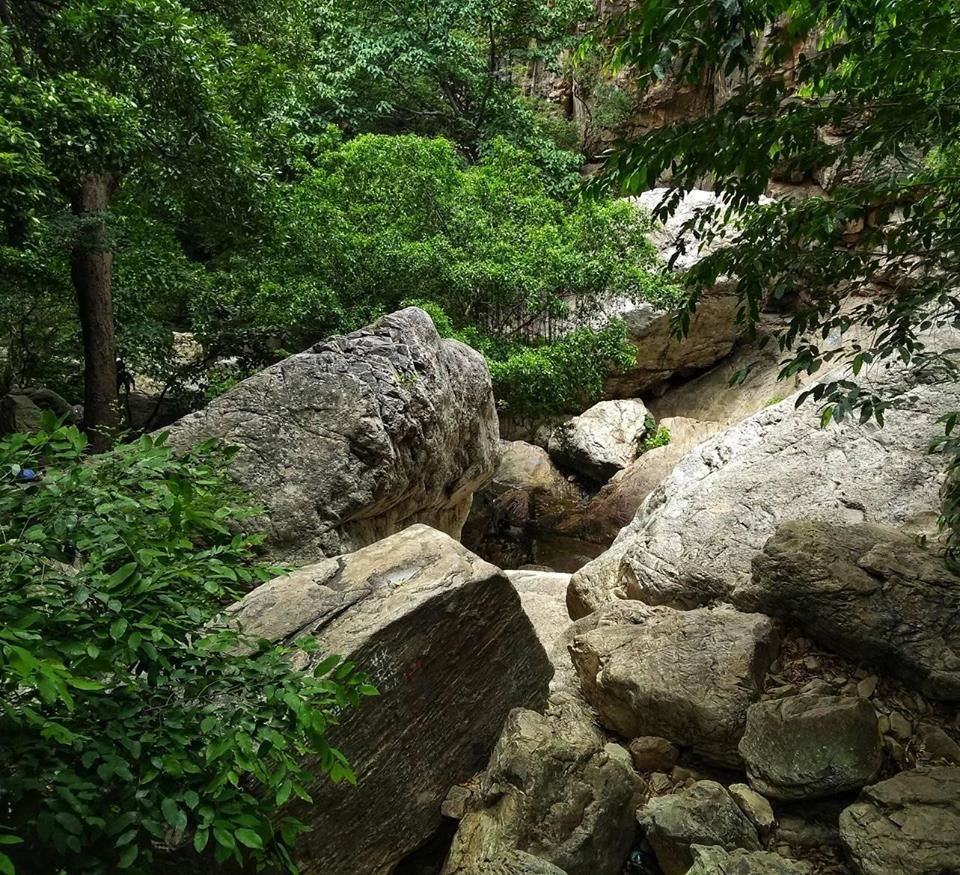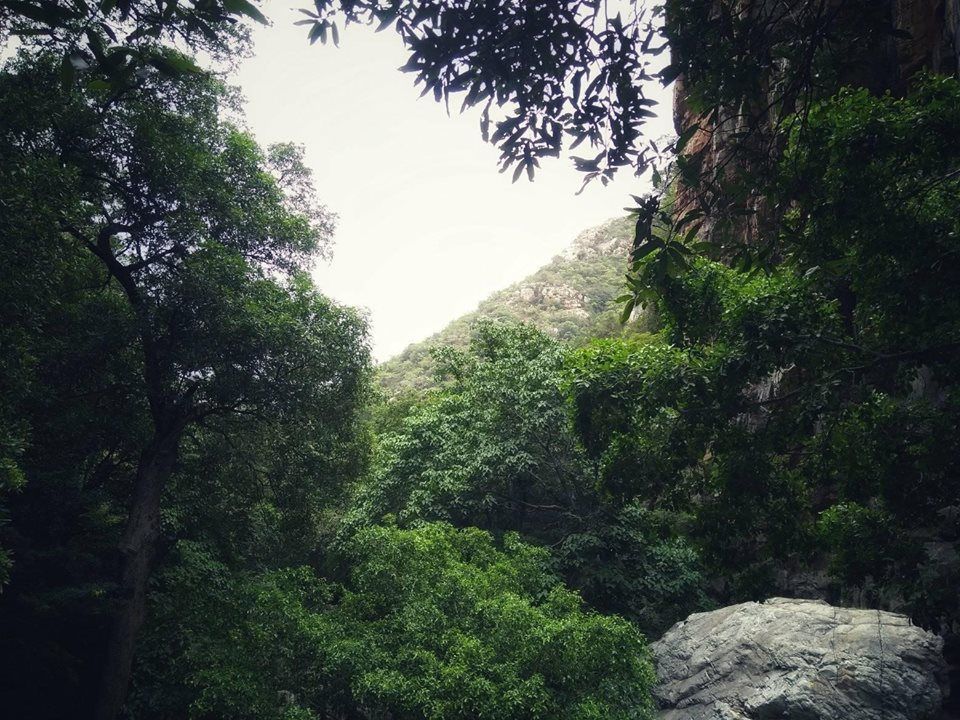 This trip was a blissful experience, a break from the hectic work schedule I was going through. If you are somewhere near Chennai and have a day to yourself, do attempt this hike and enjoy the nature in its most naked state.
Until next time.