Trip : Chennai - Madurai - Kodaikanal - Madurai - Chennai
Trip Dates : August 15,16 and 17, 2013
The trip was planned in August to avoid crowds and enjoy the chilly climate. However, since it was Independence Day weekend, I was little worried, that there may be some crowd. It turned out to be excellent time everywhere with less crowds and excellent climate for 3 days. We had booked train tickets to-from Madurai-Chennai segment and booked cab from Madurai-Kodaikanal for 3 days. Rooms were booked well in advance around 2 months earlier at Hotel Hilltop Towers through online booking. Hotel Hilltop Towers was preferred because we had elders in the trip, who could not walk a lot and comfortable to go for relaxed walk in morning and evenings around the boat club as per the need of anybody. Hotel Hilltop Towers gets booked fast and mostly 100% full around the year. The facilities are really good and we had rooms in the second floor - there is no lift here. The room booking also includes complimentary breakfast buffet - South Indian food - Idli, Vada, Pongal, Dosas, Aapam and bread/butter/jam. We left Madurai around 07:30 and stopped at Hotel Meenakshi Bhavan at Batlagundu for breakfast. Food is average. Reached Kodaikanal by 10:45 after couple of stoppages inbetween for photographs and checked-in. Hotel Hilltop Towers offers 24 hour check-in-out. We then started the day tour -> Started with the traditional trip - Coaker's walk. The place was quiet and clear skies. We had a good view of the valleys. Next stop was at the Green Valley View.This place was little crowded and the view point is erected with fences. The clouds were passing by and we had a very good view of the Green Valley too. We had some hot Bhajjis and moved ahead in the trip.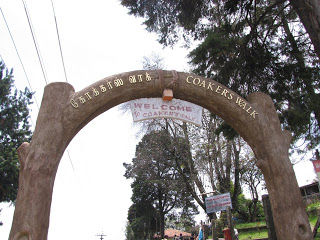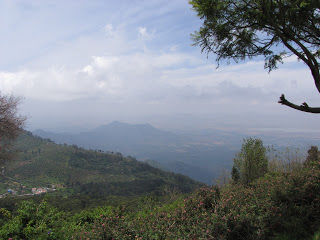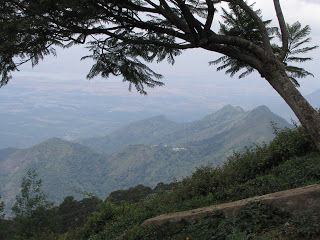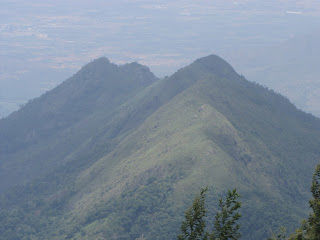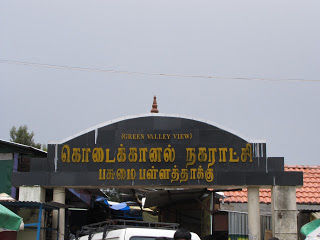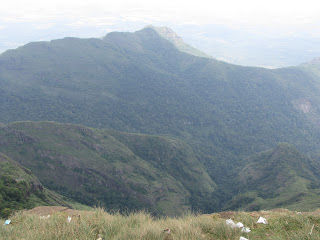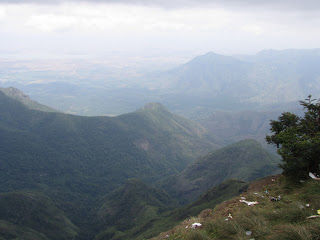 The Pillar Rocks was the next destination. The place was also little crowded and spent some good time taking photographs. We could have a clear view of the pillar rocks. Pine Forests is a special place for photography provided the place is so serene and the light that comes in. It was almost 2 PM, and the place was empty. We were almost alone in the pine forests and probably 2-3 families only around. Spent quality time in the Pine forests. Break for lunch.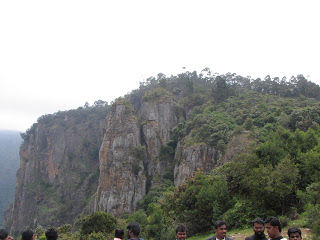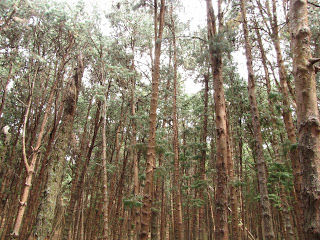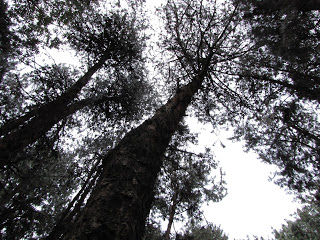 Hotel Astoria is the only vegetarian restaurant that offers pure vegetarian food apart from Hilltop Woodlands. Our lunches on two days were at Hotel Astoria. The food is okay with respect to meals and tiffen items are better. One had to wait to get a table in either of these 2 restaurants as there is a demand of good vegetarian food in Kodaikanal. So, plan accordingly.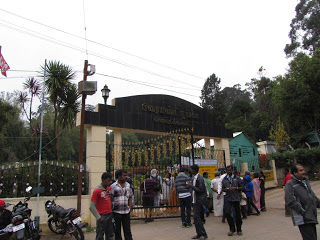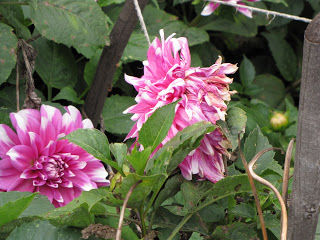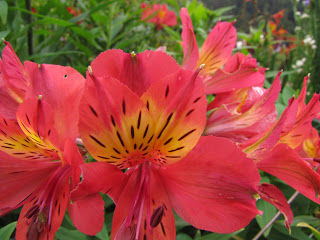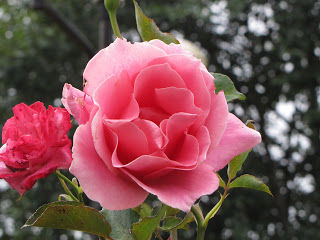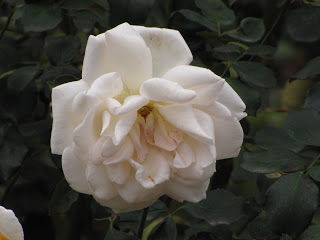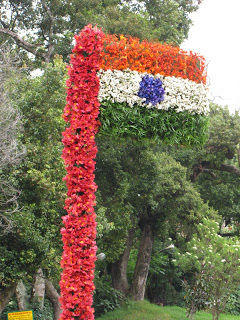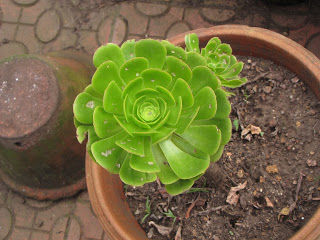 Rest of the evening was spent at Bryant Park. The entrance tickets for the Bryant park is not very high compared to what was there earlier. Its Rs.30 for adults ! and Rs.15 for children and Camera tickets are Rs.50! The park is maintained really well nowadays. The month of August, with the kinda climate we were experiencing, it was a no surprise to see the park full of varieties of Roses and Dahlias. A very picturesque scene at the park and we strolled slowly around and spent the evening there. Little later, after having a masala tea around the boat club, me and my dear took bicycles and went around the boat club for around 30 minutes and came back to the hotel to have pleasant sleep. We had our quick dinner also at Hotel Hilltop Woodlands. We planned to visit Berijam lake next morning. Berijam lake requires permission to be obtained from the forest department. The office opens around 8:30 in the morning and one has to go to this office; fill an application and produce an photo identity to obtain the permission slip. Charges are Rs.150 for car and Rs.200 for van. Looks like there is a limit of 150 vehicles per day. Not sure of this though !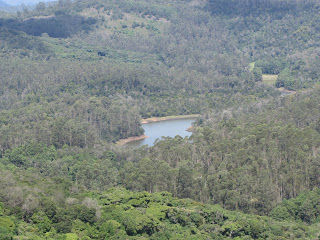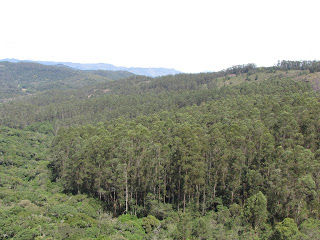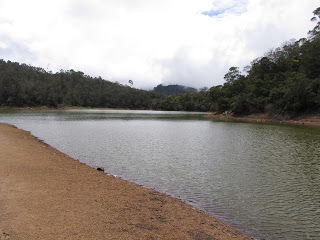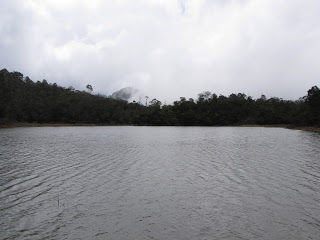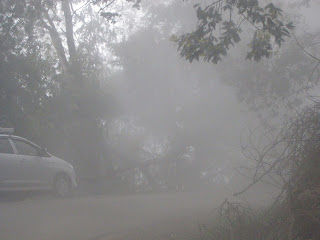 The road leading to this place is 13 kms from Moir point. This route is simply superb with excellent view points. When we traveled the road was very misty and made our travel very delighted. One should not miss to stop on the way for several view points including the Berijam View point. There are no shops to buy anything once we cross the Moir point. So, get some snacks/food and plenty of water, when you plan this place. Once we reach the parking slot, we have to walk for half km to reach the lake banks. We can walk around and experience several different views by the lake side. The place is so calm and excellent for one to stay there for few hours. The climate changes frequently - sunny, cloudy, foggy rapidly and gives very good scenic photography. We spent close to an hour around the banks and returned through the thick white milky screens of fog all along. One more lunch at Hotel Astoria and we went back to the rooms for some rest. Evenings -> Boat clubs and around. My daughter decided to have some fun - We again had a cycle ride around the boat club; did a quick dashing cars ride and had hot snacks and tea until it became dark.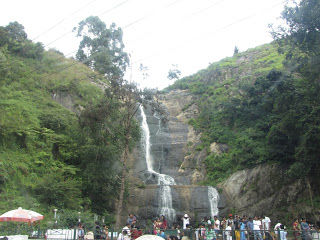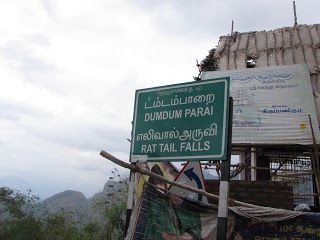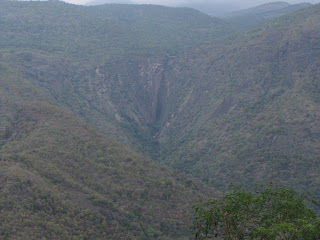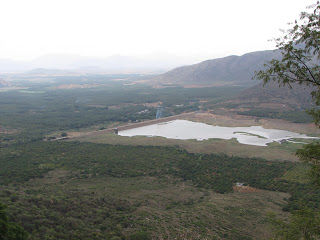 Next day morning, my daughter wanted to goto Bryant park again; and we obliged to her wish. After spending around 2 hours there, we bid adieu to Kodaikanal. On the way down, we purchased some fruits, pears, supporta and jack fruit. Also, we viewed Silver Cascade and Dum-Dum rock on the way. Enroute to Madurai, we stopped near Vadiapatti on the highway for excellent lunch at Hotel Sai Ariyas. Other interesting places in Kodaikanal are Moir's point, Dolphin Nose, Vattakanal and Neptune Water Falls, Bear Shola water falls. Looks like there was very little rains in July, none of the water falls had water. So, we did not go. Moir's point requires steep climb down and up for excellent view points, which we could not do because we had elders in the trip. Dolphin nose requires a trek of around 1 hour; again we skipped. We had visited these places earlier and more information is available in my previous post : http://karthikwander.blogspot.in/2010/04/trip-to-kodai.html