As a custom I have always bought myself tiny luxuries for my birthdays. Three years back I realized I was out of options and then I got this idea of gifting myself memories! From the last three years I have followed this as a ritual, and this year I asked my sister also to travel along with me. Finally after a lot of research, we the sisters agreed on Rajasthan and settled on Udaipur.
After an overnight journey from Delhi to Udaipur by train what I had in mind about Udaipur was a semi-dry region with sandy terrains, but we were in for a pleasant surprise. There was this city surrounded with green hills, black clouds and so many lakes. Udaipur is surely best visited in monsoons and stays the same till winter season. Udaipur has a rich history and is also full of tales and folklore. In 1559 Maharana Udai Singh moved to Udaipur as the new capital for Mewar region. Chittorgarh, the previous capital, was deemed too vulnerable due to repeated attacks by the Mughals.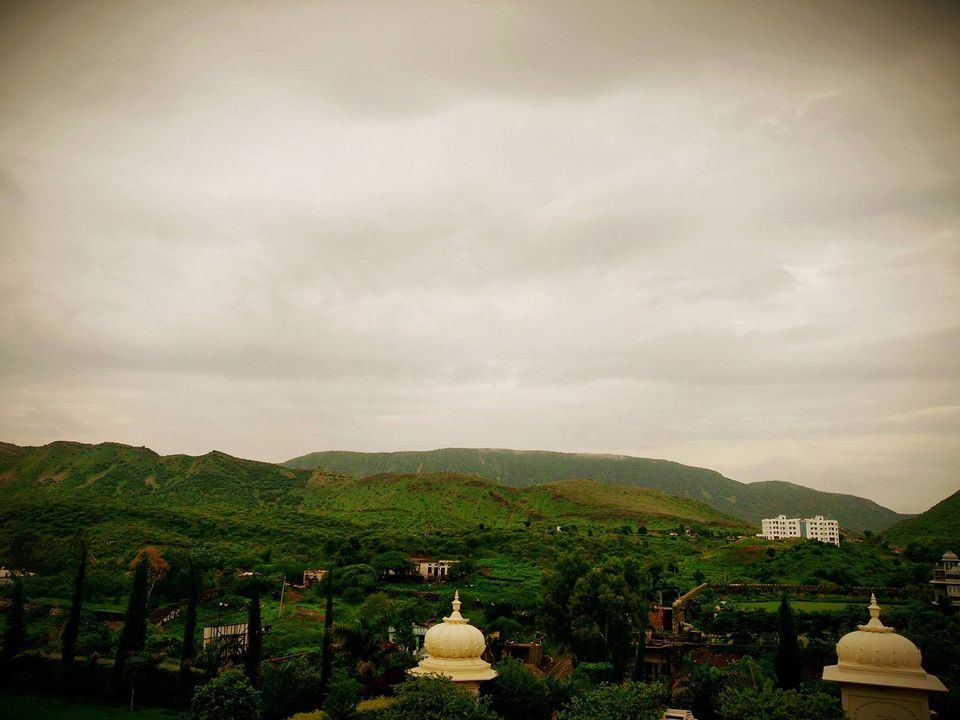 Standing tall and grand amidst all of them is the City Palace which is a star attraction. I will suggest instead of hiring a guide, rent an audio guide and enter into the palace for your lesson with history. The City palace is built on the bank of Lake Pichola. It took nearly 400 years for the palace to be completed. You will be astounded to see the splendor of Sheesh Mahal, Mor Chowk, Badi mahal. Their beauty is something to be seen and felt, words alone will not be able to do justice to it. City Palace also houses a museum in Zenana Mahal . Some of the palaces inside the complex have been turned into heritage hotels like Fateh Prakash Palace and Shiv Niwas Palace.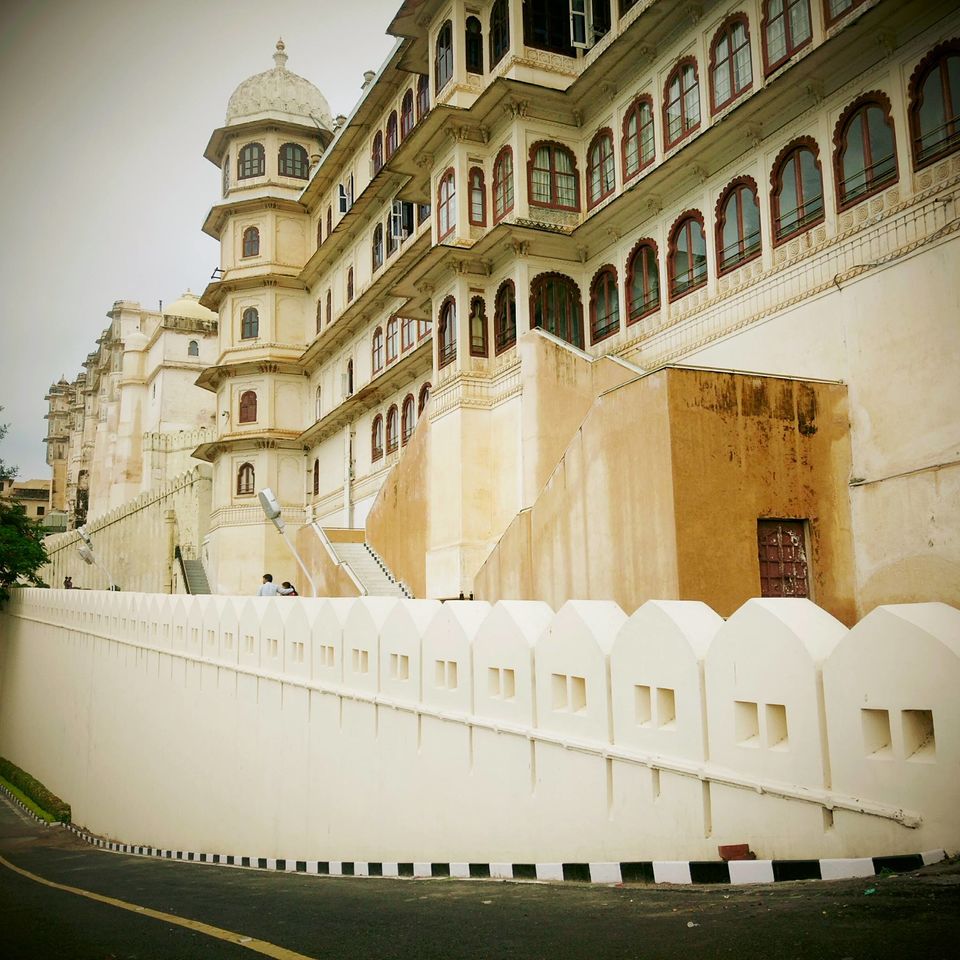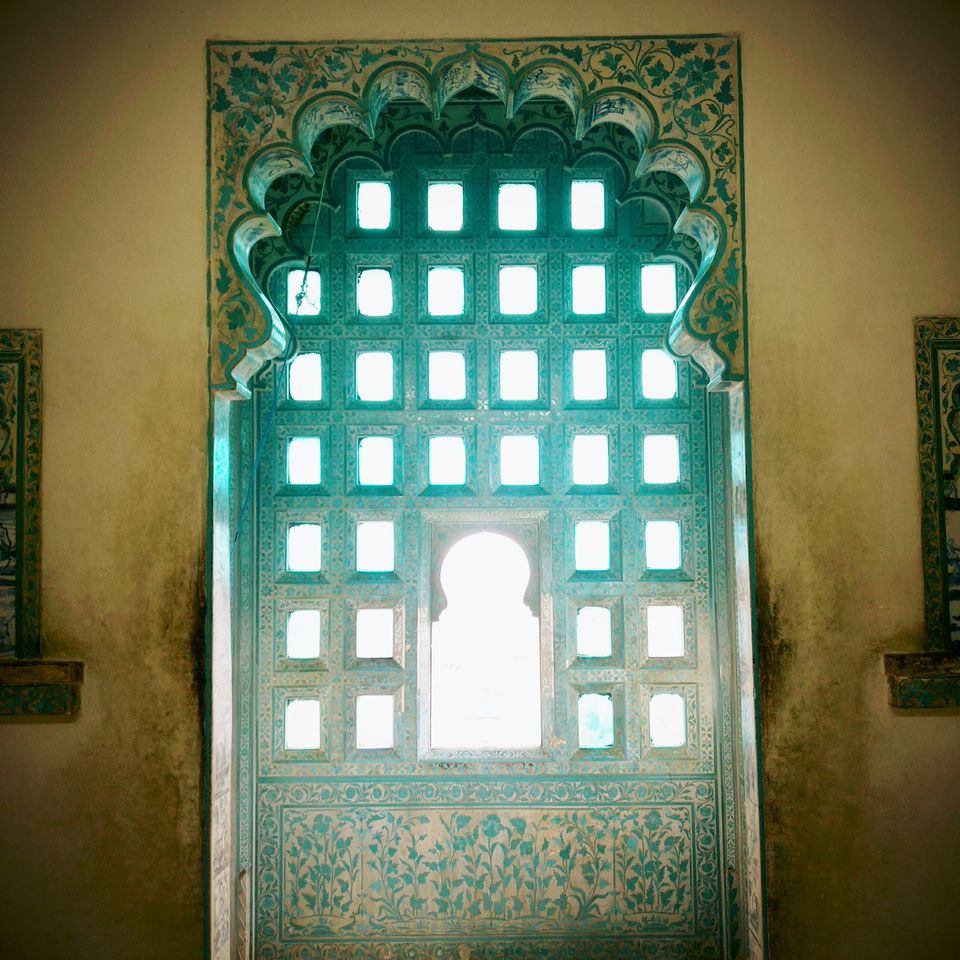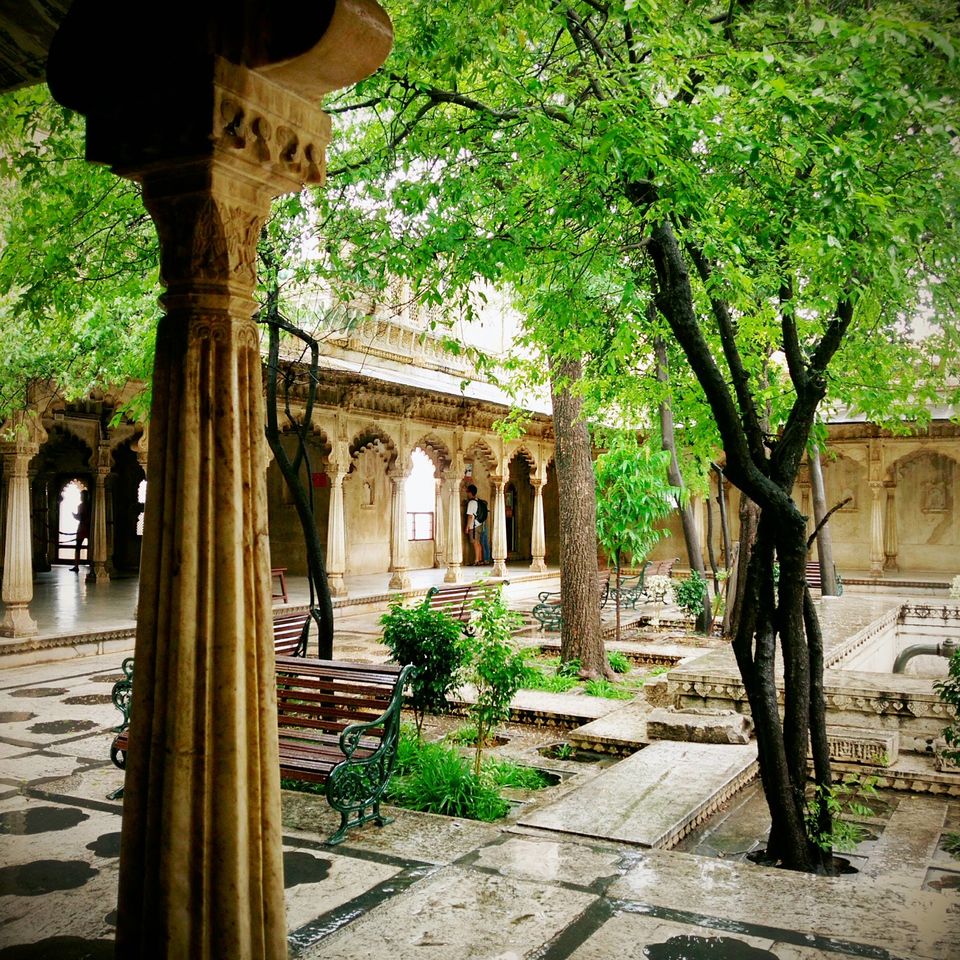 After your tryst with history, rest your mind and legs with a picturesque boat ride in the Pichola lake. Lake Pichola is an artificial lake and the boat ride will provide you many scenic views of the city. The lakeside is lined with many havelis, the most important one here will be Bagore ki Haveli. The boat ride will also have a small stopover at the Jagmandir palace. It's a 17th century monument and it provided refuge to prince Shahjahan. One sight that will be hard to miss will be the glittering Lake Palace in the middle of the lake which is now a luxury heritage property under Taj Palace and Resorts. This famous palace was also picturised in the 1985 James Bond film 'Octopussy'!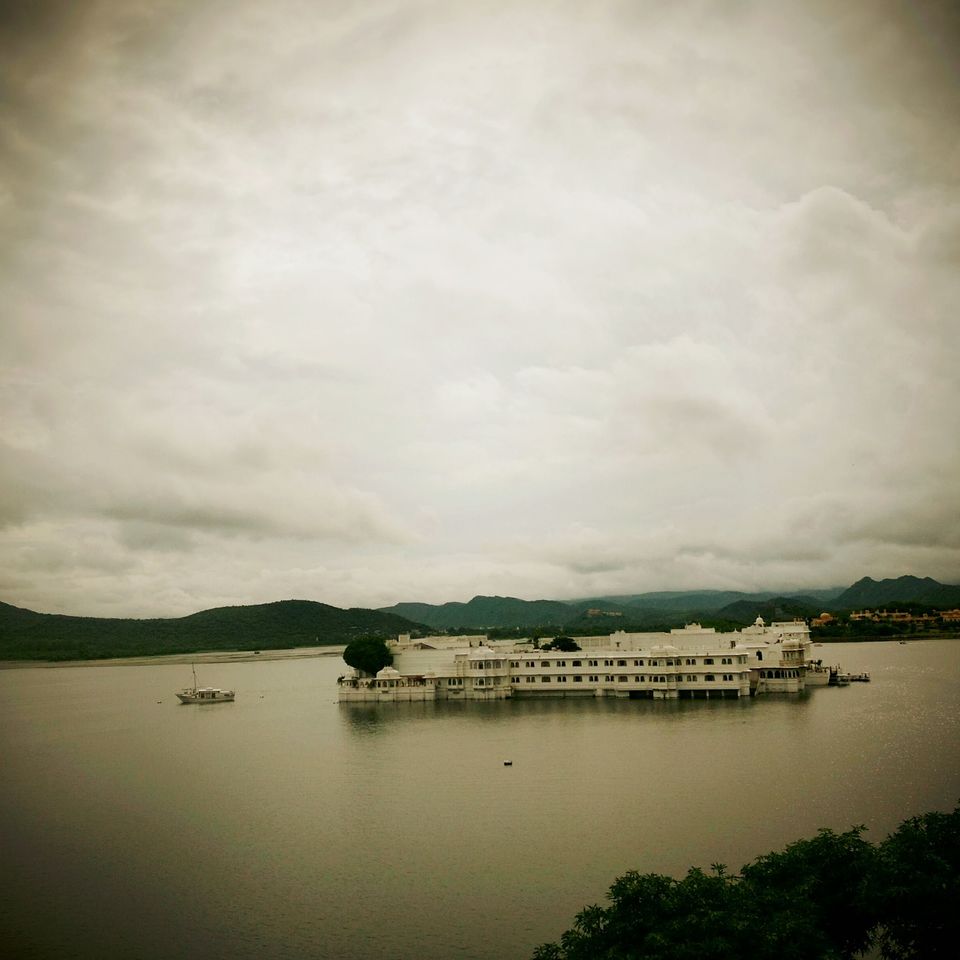 Other attractions not to be missed are Fatehsagar lake, Sajjangarh palace, Saheliyon ki Baori, Jagdish temple and Shri Manshapurna Karni Mata Temple. The latter has a facility of ropeway and provides a stunning aerial view of Udaipur.
I must admit that I am a big foodie and one reason to pick Udaipur was to savor the rich, royal Rajasthani cuisine! If you are a non – vegetarian don't leave the city without relishing the spicy laal maas, jungli maas, banjara gosht with bajre ki roti. Vegetarians, dont be disappointed, as there is Dal batti churma, Rajasthani kadi, gatta curry and Ker sangri for you. Satisfy your sweet cravings with ghewar, Mal pua or Mawa kachori. A restaurant named Natraj on city station road provides an unlimited Rajasthani and Gujarati thali for just Rs. 200. A note here please visit this restaurant only on empty stomach.
For your family and friends back home take a piece of Rajasthan in the form of Lehriya, Bandhani or the silver jewelry. The markets have clothes in a riot of colors. There are few shops selling camel leather accessories also. It's advisable to buy from street shops as it gives you a scope of bargaining.
Though it was only me and my sister, we never felt awkward or uncomfortable travelling in the city. We could explore it on our own entirely. Udaipur is a very tourist friendly city and we found it women friendly as well. We mostly relied on auto rickshaws for longer travel and preferred walking for shorter distances. Taxis, cars and rickshaws are easily available in the city and people are very genuine and helpful.
After Udaipur, I have travelled to Jaipur and next I am travelling to Kumbhalgarh and Ranakpur. The succession to it ideally should be Pushkar. After doing the city tours of Rajasthan, I want to feel the real rustic Rajasthan with its local flavour, and that's why the iconic Pushkar mela and also evidently I am smitten by the beauty of Rajasthan.