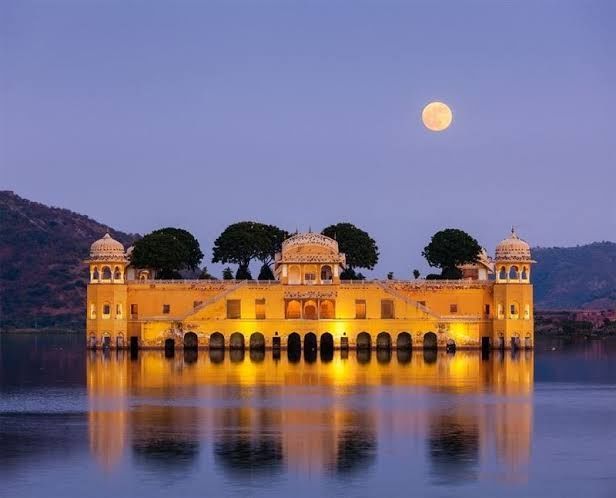 In life of college or bachelor the only phase of looking beyond d walls of classroom and explore new thing , new places around d world comes when the holidays arrive ....everyone is in hurry to go home some are becoming sad while thinking about what they will do in these holidays I'm also one of them sad , upset , waiting for college reopening ...and a day comes
29 DECEMBER 2018
Eventually me and my family thought to not waste time in roaming around here and there and plan for a weekend trip to jaipur .
Unfortunately at night we are in hurry doing packing , minds are stuck towards jaipur .. no idea , no planning ... just looking and imagining how we'll enjoy and make our new year special .
30 DECEMBER 2018
Great early morning just different from all other morning full of excitement , enthusiasm etc. As well as no plans made by us so we started road trip in our own car to jaipur as well as some of our relatives also join us ..long journey but full of fun and as per month of December we are sweating in hot climate of jaipur ..... still finally reached jaipur at 1:30 PM....unfortunately very much hungry so we make small groups kids with me are going out for street food and parents wish to get food in restraint . So after all food and eating different food are donethen we all meet here at AMBER FORT and watch so great architecture , art and culture items .
After this whole things we seen SEESH MAHAL in AMBER FORT and attended many cultural events and due to no idea of city google maps helped us very much
Every time we were like ok google tell us this , tell us that .............😂😂
So its really freaky experience now the day ends with great food at CHOKHI DHANI
such a great food and about 13 dishes to eat in a single plate including sweat too .🍭🍝🍜🍛🥗😂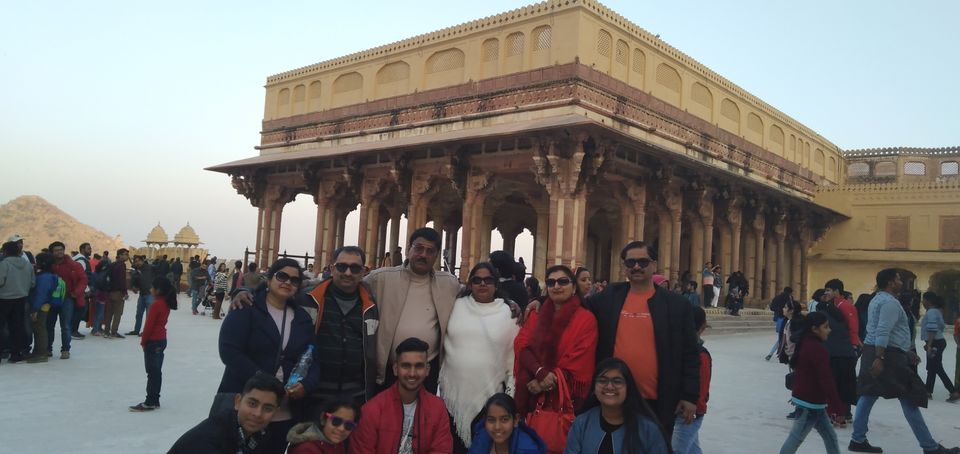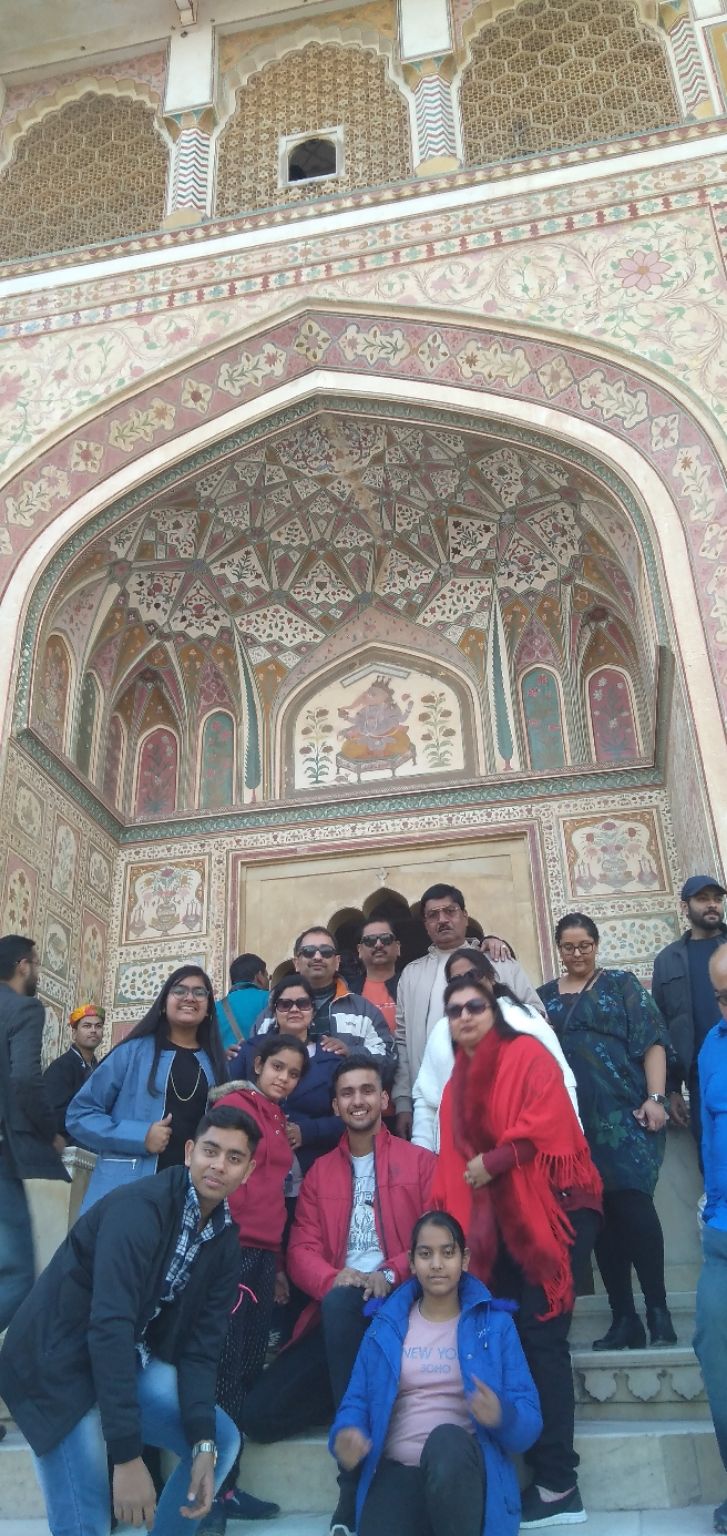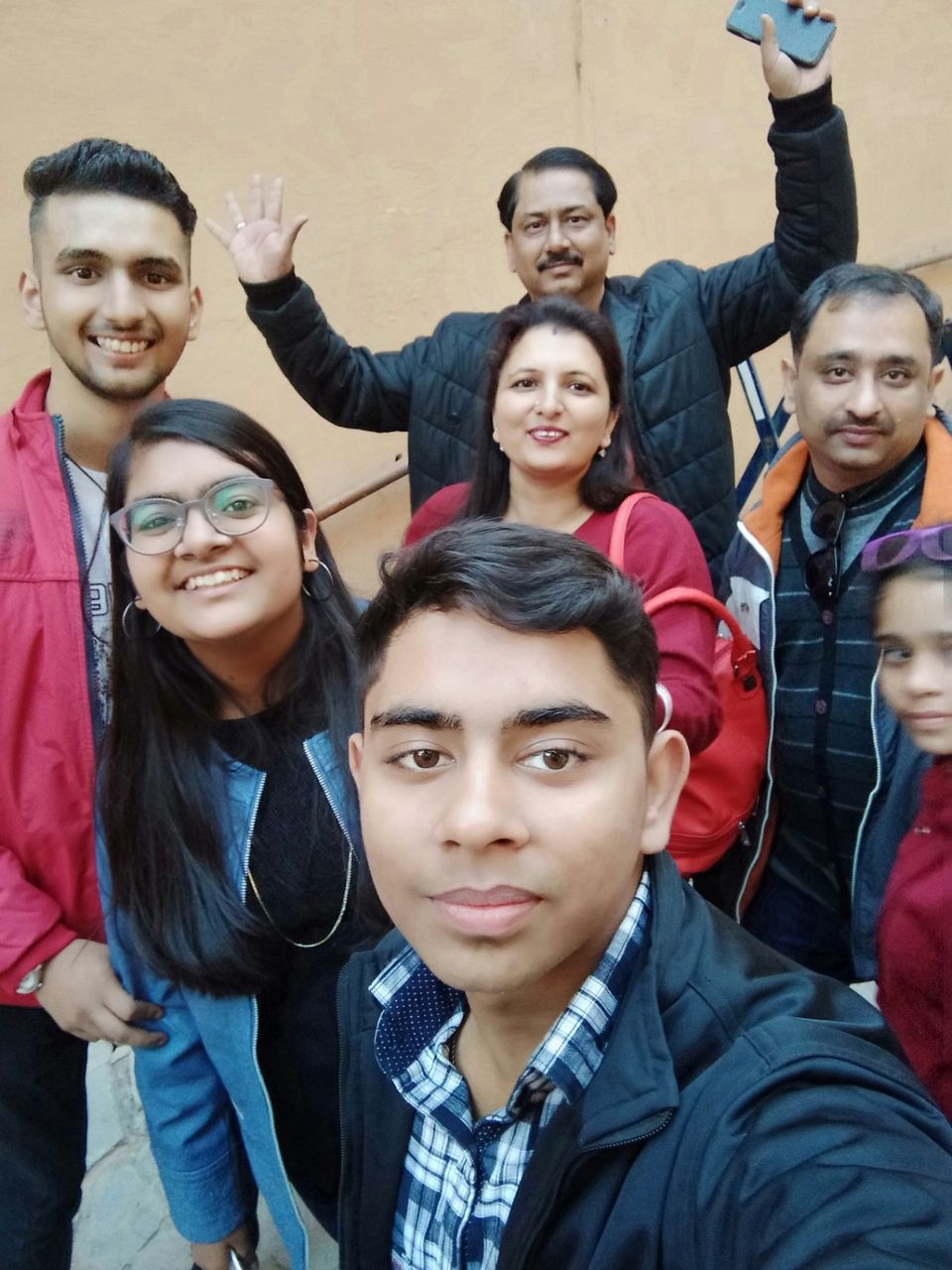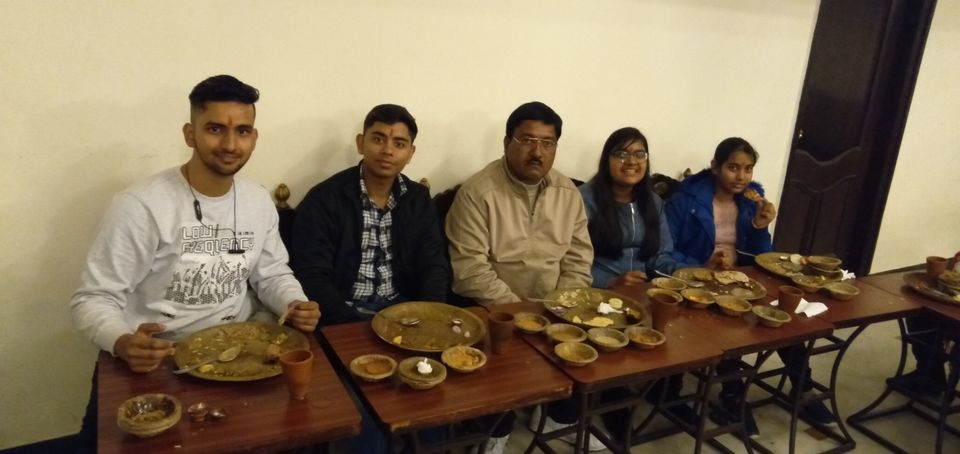 And in last ending our second day with a sleep in car as well as in hotel as per not planned so we got hotel room near AMBER FORT and due to new year eve and holidays more traffic in city so we take 2 hr to reach hotel so we slept in car also .
31 DECEMBER 2018
Last day of d year , last day of our trip , more enjoyment , more excitment, more party plans made in dreams at night on bed ......full fun day .
So for today we have no plans so we decided to be divided again in 2 groups again and while reaching market it will be our choise what type of breakfast we want to eat ... .so as per my food i wish to have 4-5 glasses of lassi first of all as it was traditional lassi .🥛🥛🥤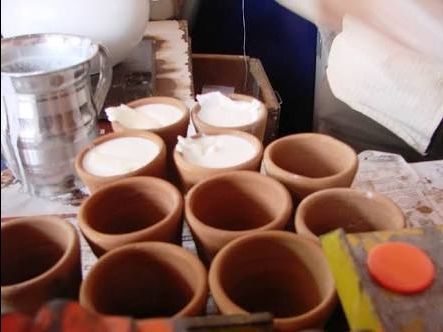 After having breakfast we went to JANTAR MANTAR place where all measures and birth certificate at old time are made according to sun and moon which is out of knowledge but still we have gone there the most beautiful thing i liked there was nescafe (coffee cafe) as per tiredness level of mine i needed coffee to through my fatigue out of the body and bring some energy from that surrounding inside me ..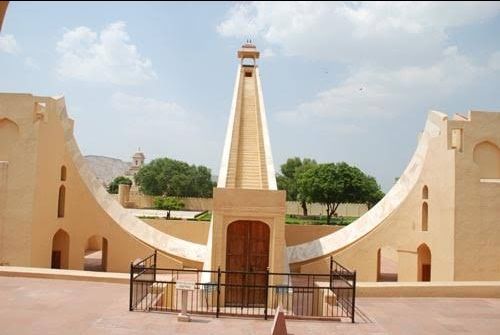 After visiting JANTAR MANTAR we spend our day in market viewing different coloured shares, bangles , colourful sweat items , colourful shops , meet different people who had opened there shops since 1943, eaten some more crispy street foods and all the way with thirstyness carrying many empty water bottles in hand .......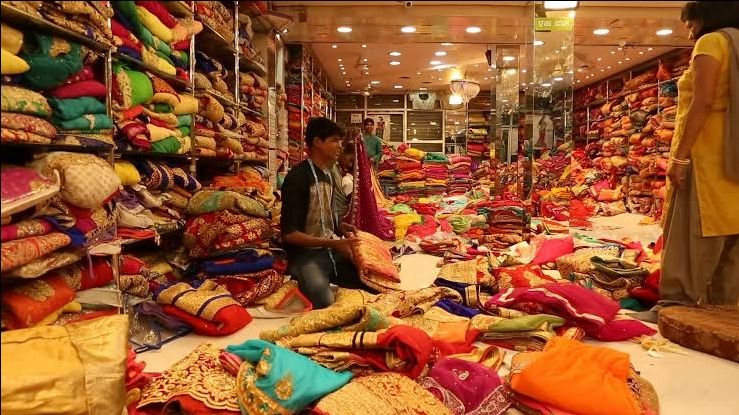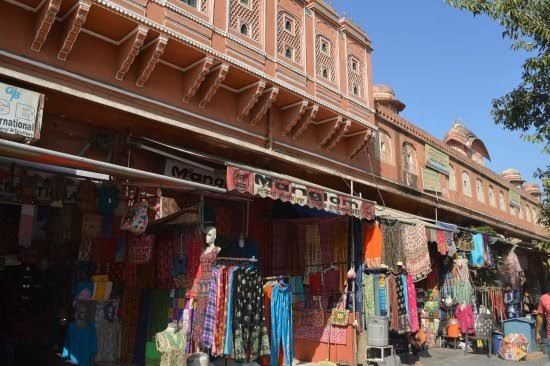 After this while not wasting our time we went to a museum know by name as CITY PALACE having different display items of different kings and there brides at that time along with there heavily weighted gold plated clothes and swords and hidden weapons for brides too .
It was great experience to visit that place and seen there are so many things through which we are still hidden off from our minds and from our eyes too........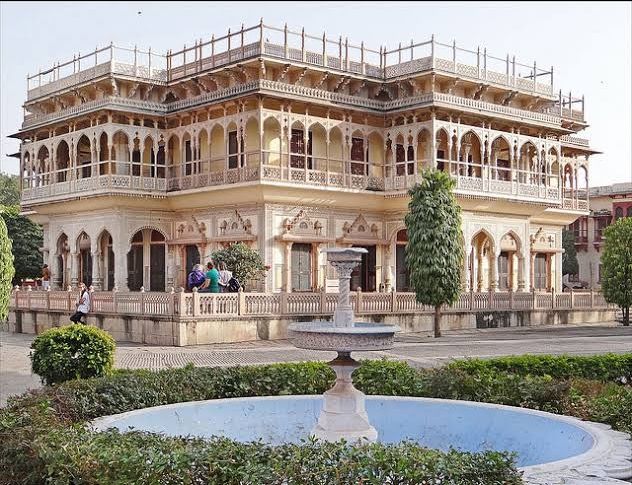 in evening our journey ends by collecting different food items from market for party at night as per new year plan and in last at night after disco party with lots of music , food , dance and cultural events around us and bottoms up with cork open of shampein at 12 and celebrating new year at night in hotel wishing the year which is gone by giving us such great movement's we cant forget and wishing the year coming bring so, many great movements that our diaries gets filled up and we not gonna end while writting on the margins of it .