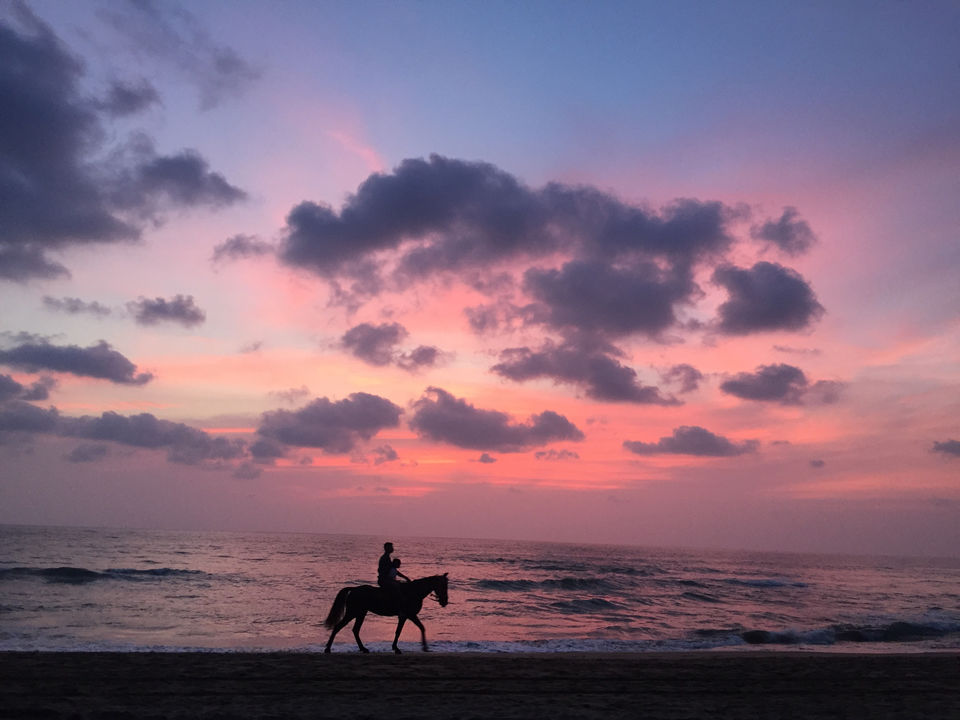 Probably one of the best beach i got to visit in Goa.
Situated in the southern part of Canacona region, Goa, it is approximately half an hour from Palolem beach.
Cola beach is very secluded and there aren't many options for stay. But these are the exact reasons why this place is an offbeat destination!
The best way to reach here is to hire a scooty from Palolem. You also have an option of taking a bus or an auto. No vehicle will directly take you to the beach. First you have to reach the Cola plateau and from there it is a 5 min hike to the beach.
You can directly reach the Cola plateau by scooty or auto. But if you take the bus, get down at the Cola bus stop and walk for atleast 15-20 mins to reach the plateau (and then the 5 min hike to beach).
Path from bus stop to the plateau will be a kaccha-rasta! (My rick driver asserted that peacocks can be spotted here)
Reaching here is quite tiresome and time taking but it will be worth your time and effort! And to wash away your tiring.. there is a lagoon! Yess! A Sweet water bay and a beach, side-by-side!
Seeing this place will make you realize how beautiful destinations are and the journey difficult but worthwile❤️
PS: this was my first solo trip!