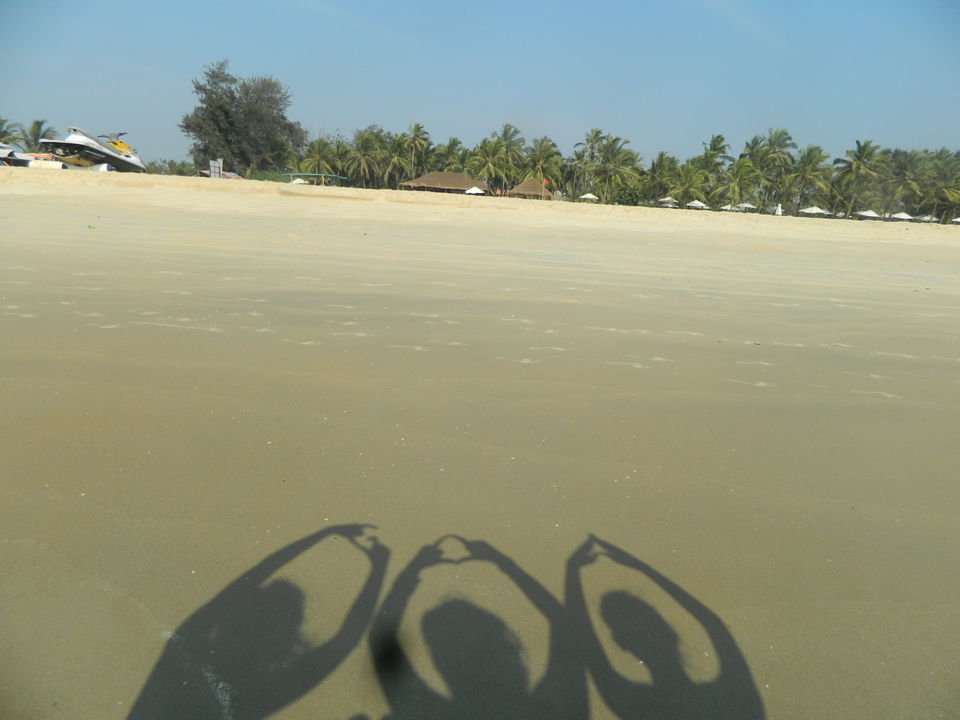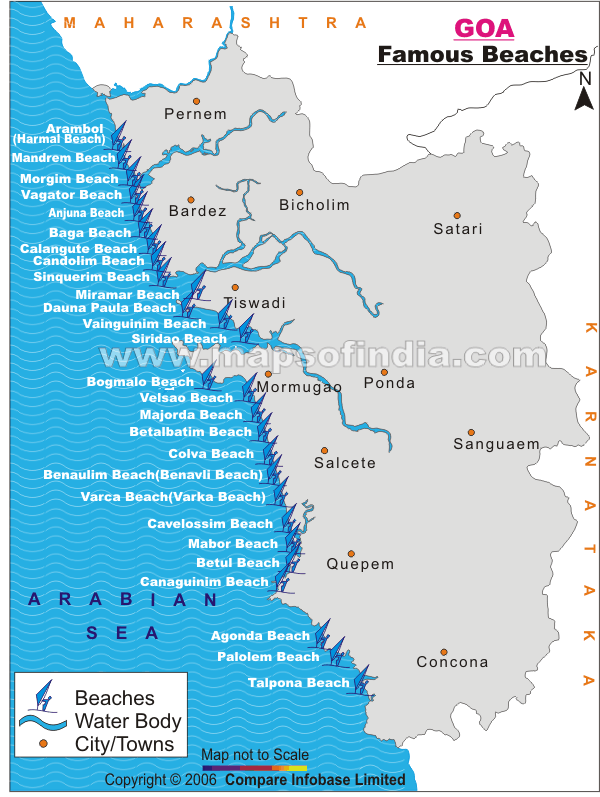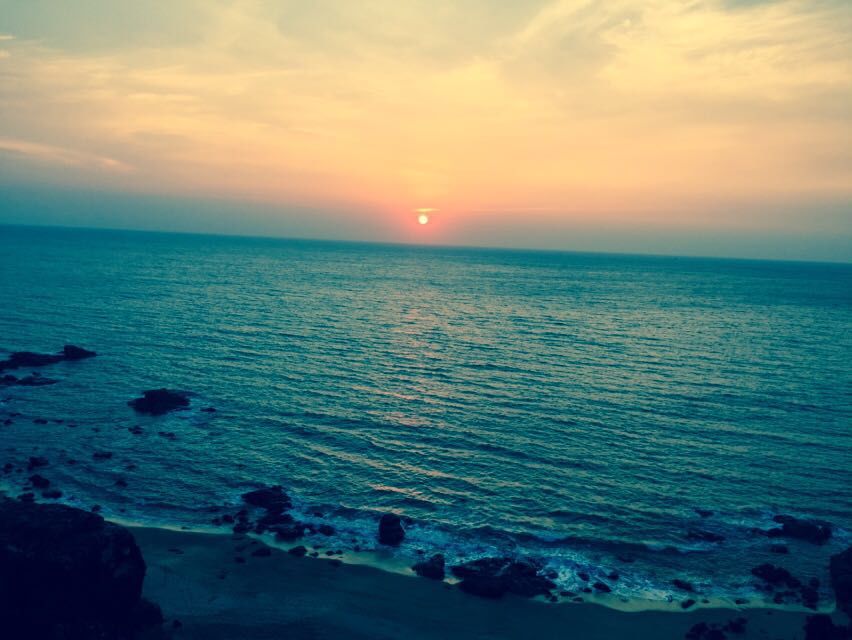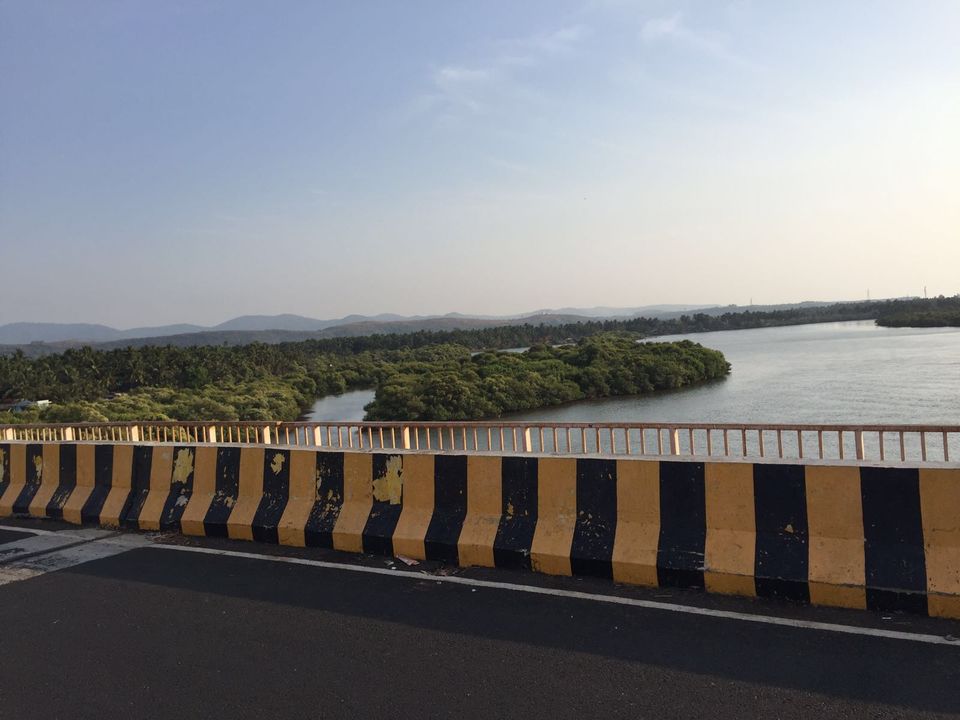 What is the First thing that comes to your mind when you hear the word "GOA" ?
Beaches, Parties ,Palm trees, Beach Shacks, Sea food ,Booze and what not. I am sorry if you are not a beach person but you must have guessed now that I love beaches.
So, this was my second trip to Goa and unlike the first one I wanted to relax on the beach without the anxiety of covering as many places I could. For this only purpose, I chose South Goa, which is mostly less crowded. Me with my 3 more besties decided a girls trip to Goa in the last week of February.
Planning:
If you are traveling from far ,it's always better to book a flight ticket which in return gives more time to spend in Goa. You should book the flight tickets 2 months before the actual date. If then too you are finding the tickets expensive then you can take an alternative like book the flight ticket to a near by place from Goa and from there book a ticket via bus/train to Goa. So, I choose the latter one. I booked the flight tickets from Delhi to Mumbai and planned to go Goa with one of my friends via train (Mumbai CST to Margao ).We also got our hotel (Round cube) booked at Palolem beach. We were charged 4000 for 3 days and 2 nights after applying some coupon on makemytrip which is actually quite a decent price.
Traveling (Delhi to Goa , Margao to Palolem) :
I reached Mumbai and then took a train to Goa (Margaon Station) with my friend in the night. My two more friends joined us directly at Margao from Pune. We all reached to Margaon in the morning by around 10 A.M. then we took a bus from Margao to Palolem which is about 30 km , it took us around 1.5 hrs to reach there. There is one another alternative too to reach Palolem from Margao which is via self rented scooty/bike/car from Margao. There are actually many advantages of this alternative , the roads are good so, you will enjoy driving , also there are many beautiful beaches in between the way,so, you can just start exploring the beaches from there only. We did n't do this because we all got a big bag with us so, it would have been difficult for us to carry all the bags on scooty.
First Day :(Agonda and Patnem Beach)
We reached Palolem by 12:30 in the afternoon. We checked in to the hotel and got freshened up by 2 p.m. , then we rented 2 Scooties from the nearby shop( tip: do bargain there ). Then, we had our lunch from a restaurant and got our petrol tanks filled. After that we headed for the Agonda Beach which was just 9 km so, it took around 20 mins to reach there, you don't need to worry about the route as the locals are quite helpful there.
We spent around 3-4 hrs there and then we headed for Patnem which was 10 km away ( took us around 25 mins ). Patnem beach was really very well amazingly maintained , I mean the shacks were beautifully decorated. One special shack drew my attention it had small huts with a table and chairs inside it. You can just sit there and enjoy the sun set at it vest. We saw the sun set and came back to Palolem beach.
Night at Palolem
After that we freshened up and then headed to the Palolem beach for the dinner. There are lots and lots of options there if you like seafood but if you are a vegetarian like me then please keep your expectations a little low. But why to worry, if you like boozing, you are actually at a right place. So, if you want to go by my suggestion, then choose a restaurant-bar with sitting arrangements facing the ocean, it's a total bliss, just imagine the view and relaxing sound of the ocean waves in the front of your dinner table. We had our dinner and then we walked at the beach for at least two hour or so then, we returned to our hotel which was just half a km away from the beach.
Day 2 (Cavelossim and Cola Beach)
Next day, we started at around 9 , had our breakfast at a small shop( called tapri in hindi). Then, we headed for Cavelossim beach, which was quite far, around 30-35 km(took us around 1.5 hrs) . But , the route in between was totally mesmerizing, you are going love it. You can just take a sun chair and sun bath there for hours, it's so much relaxing.
After that, in the evening we headed for Cola beach which was around 12-13 km from the beach we were on. But yes, the route to Cola beach was really rough/unmade and shady. So, you have to be a little careful. Also, the Cola beach is not actually a beach , means there are no shops , shacks there, it's just a hill near the beach . But, believe me, it was really worth visiting there, I was spellbound by the sunset view. You have to visit there once, if you are in South Goa.
Then, we returned to Palolem and we got ready to spend the whole night at the beach. Like earlier we chose a restaurant having sitting arrangement facing the Ocean. Next, we had dinner and stayed there till the high tides touched our feets while we were sitting on our respective chairs. Then, we were just roaming around on the beach with our feets in the water on the beach shore. You will find so many people from different parts of the world there, you can just strike a conversation with them and you will have a totally different experience. There is one Restaurant bar which remains open for 24 hrs on the Palolem beach, so, if you want you can stay awake whole night and enjoy there like we did.
Next day, we slept till 10 and then just took a walk around on the beach and came back to get ready for going back. There is a bus in every half an hour to Madgaon, so, you don't need to worry about the buses.
We had a small and crisp trip but you want you can explore many more beaches , but do not forget to enjoy in the hurry of covering everything,just feel the beauty of the place wherever you go.
Tips:
If you want to buy any kinda stuff in Goa , do bargain , it actually works there.
If you planning to go by flights , do book the tickets in advance .
Prefer to take the hotels near beach, it's safe if you get drunk , you don't have to drive.
Be sweet to the locals, they are going to help you a lot.
More Beautiful Beaches in South Goa to cover: Colva, Majorda, Palolem, Cavelossim
Club in South Goa: Try Leapard Valley
South beaches of Goa are pretty silent as there is no much crowd there like in North Goa, you will mostly find tourists there. If you are a hard core party person, then you should go to North Goa instead but yes, if you like to feel the silence of the Ocean, South Goa is your place.