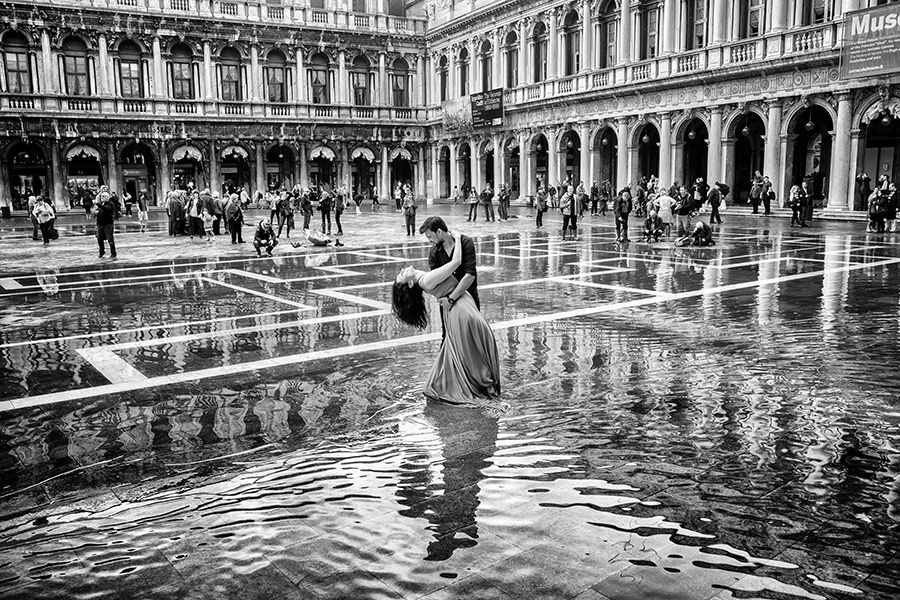 The city of canals, Venice has been flooded, being hit by the second worst high tides in its history. The mayor has declared a state of disaster, as the city witnesses the worst floods in last 50 years with water soaring as high as 1.87 metres, just short of the record 1.94 metres recorded in 1966. According to reports, several historic landmarks and monuments, including St Mark's Cathedral and the Ducal Palace have been affected.
In other developments, on Tuesday, the Veneto council hall got flooded just after two minutes after the regional council's majority right-wing parties; the League, Brothers of Italy and Forza Italia, rejected a bill suggesting amendments on climate change, proposed by the centre-left Democratic party. Pictures from the instance have been going viral on the internet, ever since.
According to a Facebook post by Andrea Zanoni, the Democratic party's deputy chairman of the council's environment committee, the amendments that were rejected requested for funding for replacement of diesel buses with less polluting options, renewable energy sources, reducing plastic impact as well as scrapping of stoves.
Arrangements for tourists
City officials have installed high platforms for tourists who are still eager to explore the city. Hotels are also making arrangements to ensure their guests are safe by providing disposable rain boots and shifting rooms to higher floors as the water level rises.
Some tourist attractions, including Ducal Palace and the Museo Archeologico Nazionale di Venezia are still open. The Ducal Palace, just off St. Mark's Square, tweeted that it's "open today, despite the exceptional tide," and advised visitors to use the raised walkways leading to its entrance.
One person lost life
A local man from Pellestrina reportedly died overnight after he was struck by lightning while using an electric water pump. Much of Italy received torrential rains in recent days, causing the widespread flooding. If forecasts are to be believed, the next few days will remain the same as the city is expected to witness more rains, which, in turn, can lead to more flooding.
Climate change is the culprit?
"The situation is dramatic," Brugnaro tweeted. "We ask the government to help us. The cost will be high. This is the result of climate change." He added: "A high tide of 187 centimetres is going to leave an indelible wound." He also warned of severe damage and said he would ask the government to declare a state of emergency so that funds could be freed to address the damage.
Share your travel experiences with global travellers. Write about it here on Tripoto and earn Tripoto Credits!
Watch travel stories come to life with Tripoto on Youtube!