With non-stop rain in Himalayas during the months of monsoon, the level of Ganga has crossed danger levels at many places including Varanasi. The Ghats are not accessible, no more boating in Ganga and even the cremation grounds are flooded.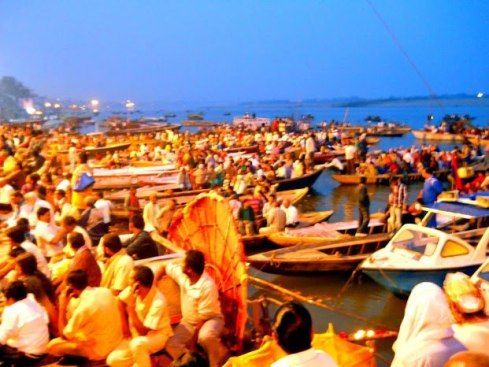 What's Happening
Water level of River Ganga rose more than two metres in the few days, that caused flooding in Varanasi. Multiple teams of National Disaster Response Force (NDRF) have been deployed to tackle any emergency situation in the affected areas. Boating has been banned in Ganga, in fact most of the ghats in Varanasi are now disconnected from the rest of the city. The Sheetla Temple and Ratneshwar Mahadev Temple are submerged and cremation on the banks is not happening. More than 20 persons have been killed in rain-related incidents, including wall collapses, house cave-ins and lightening.
Relief material is being sent using boats to the effected people, a lot of migration is going on from the banks of the rivers to the camps established by government.
Warning for tourists
If you have a trip planned for Varanasi this week, you must postpone it. Almost all the ghats are disconnected and some of the temples are flooded as well. Although the weather seems to be clearing now and you can travel to Varanasi in the first long weekend of October if you want.
Monsoon has been hitting hard this year, click to read all about the situation in Kerala and Nagaland.