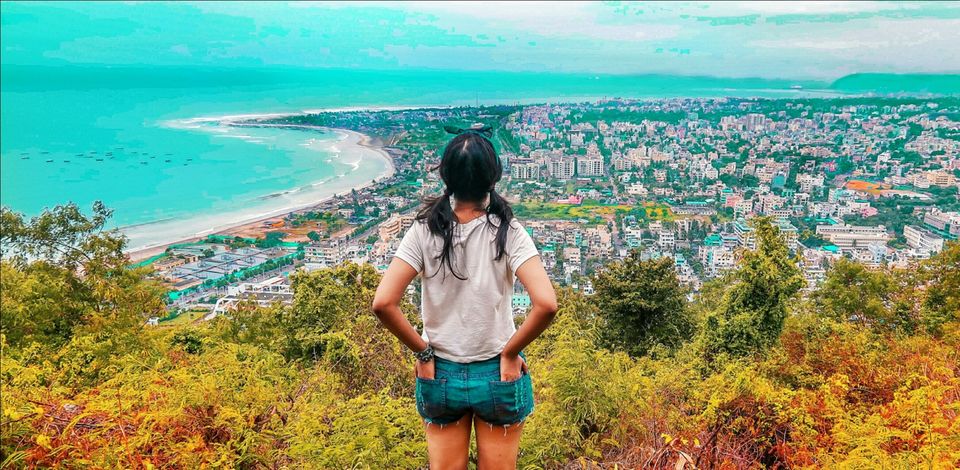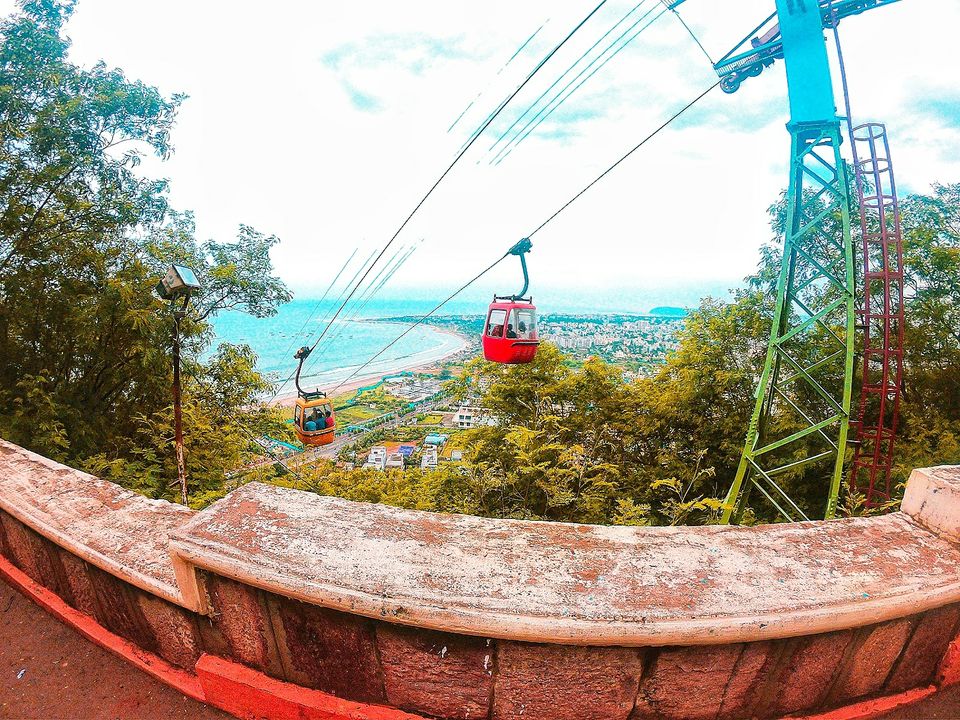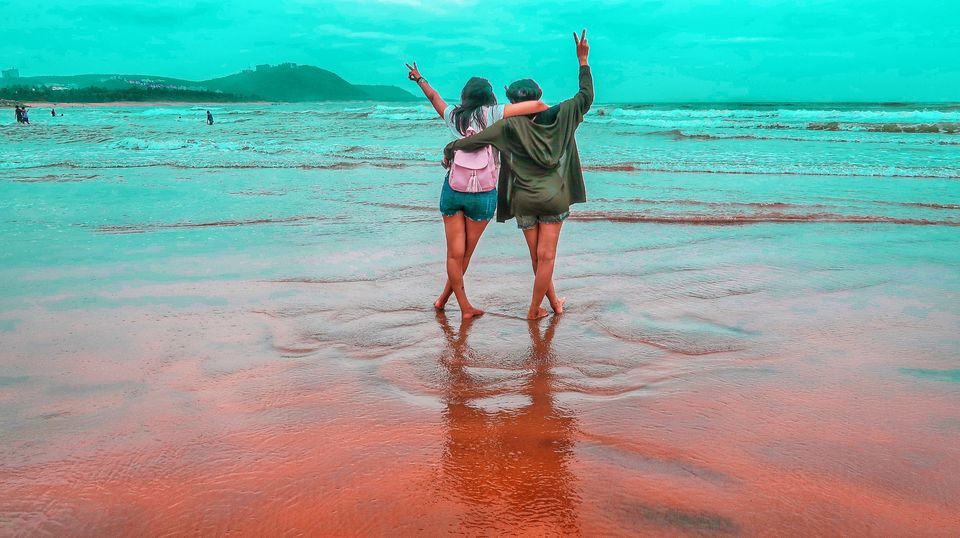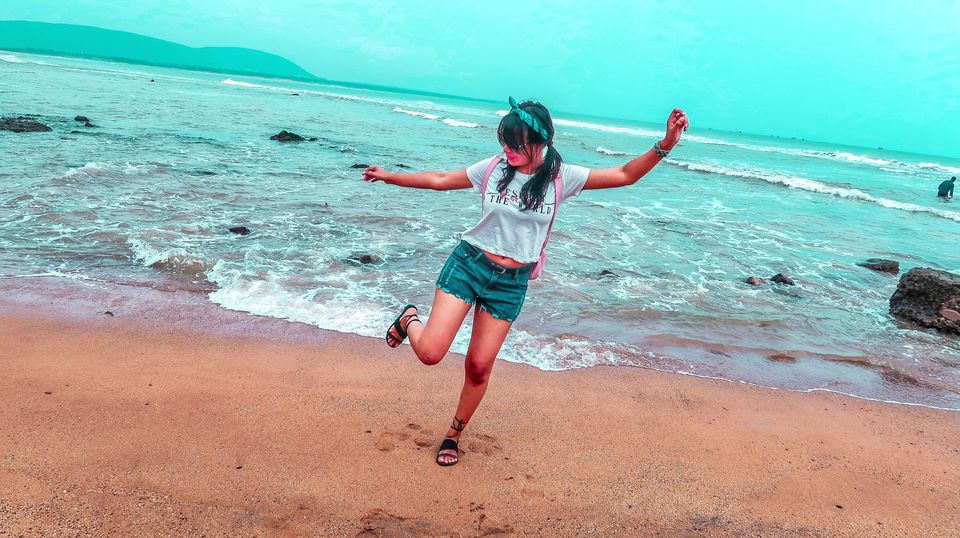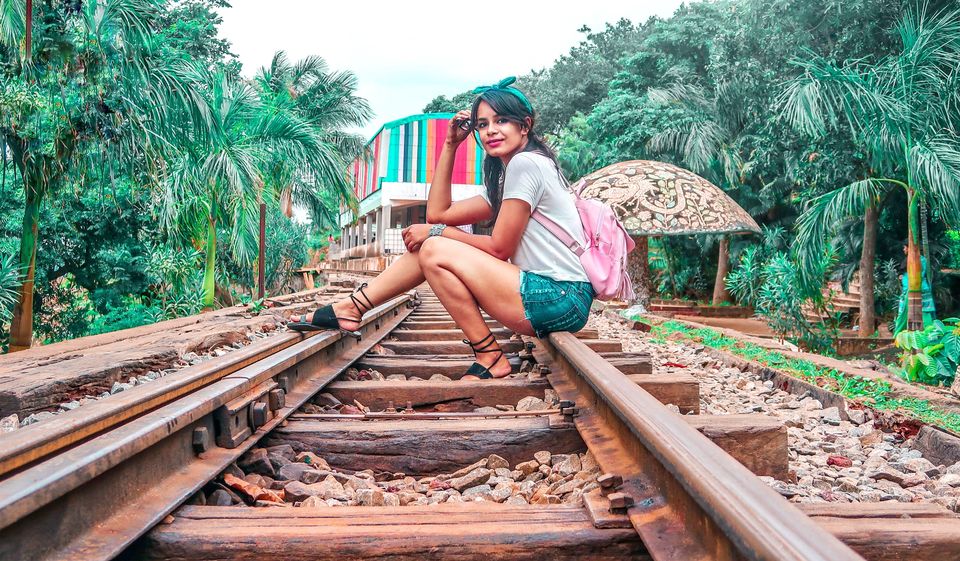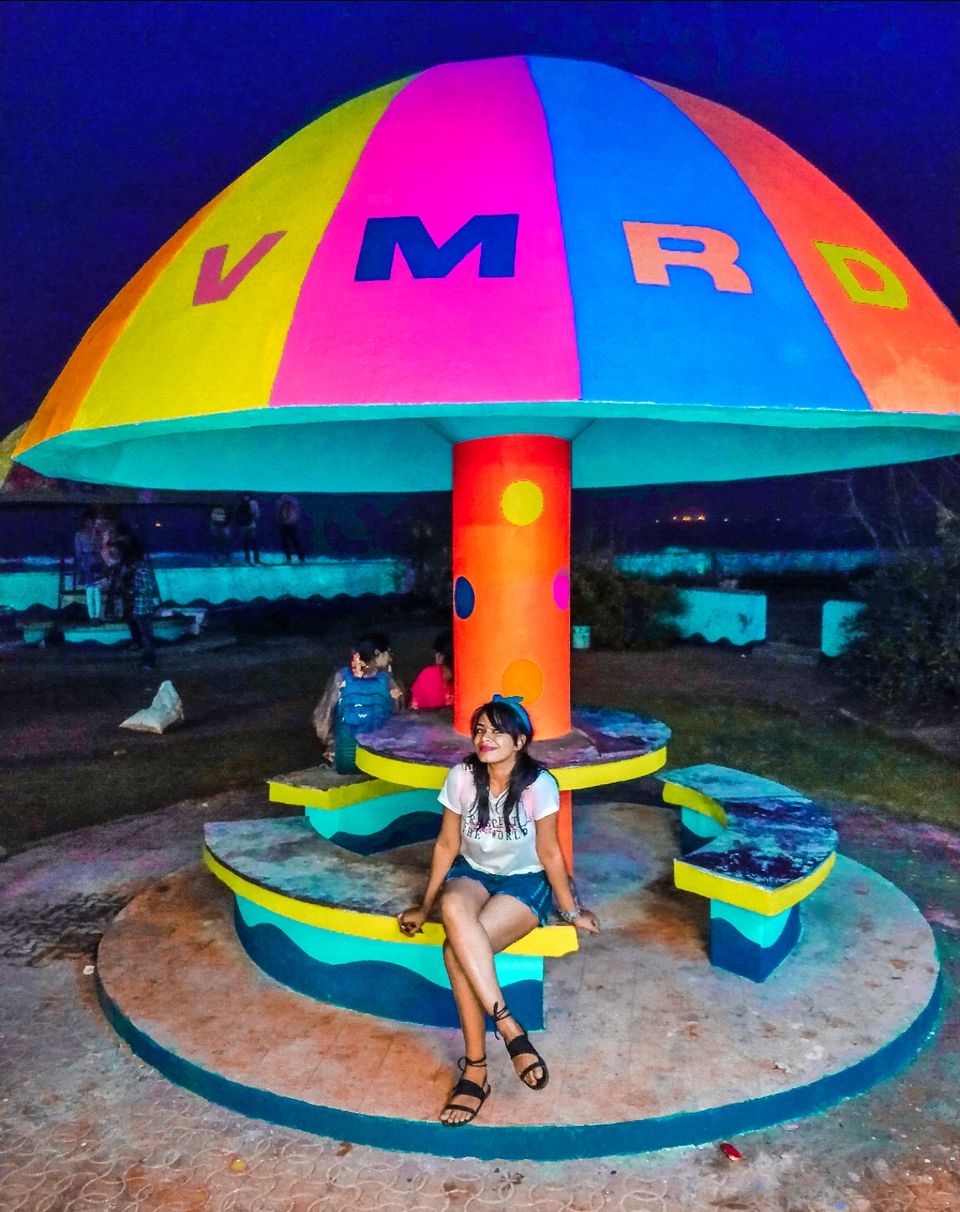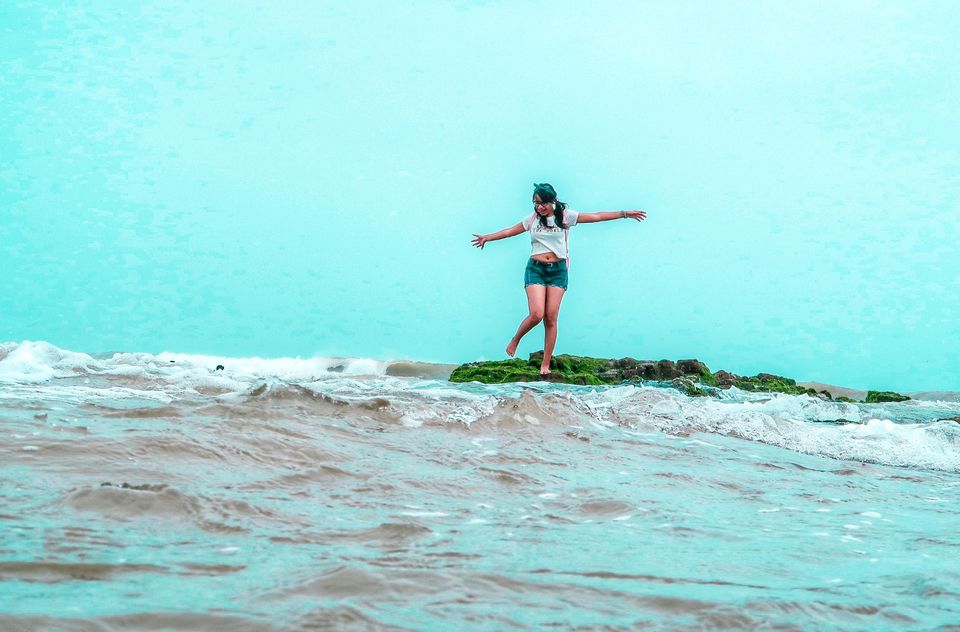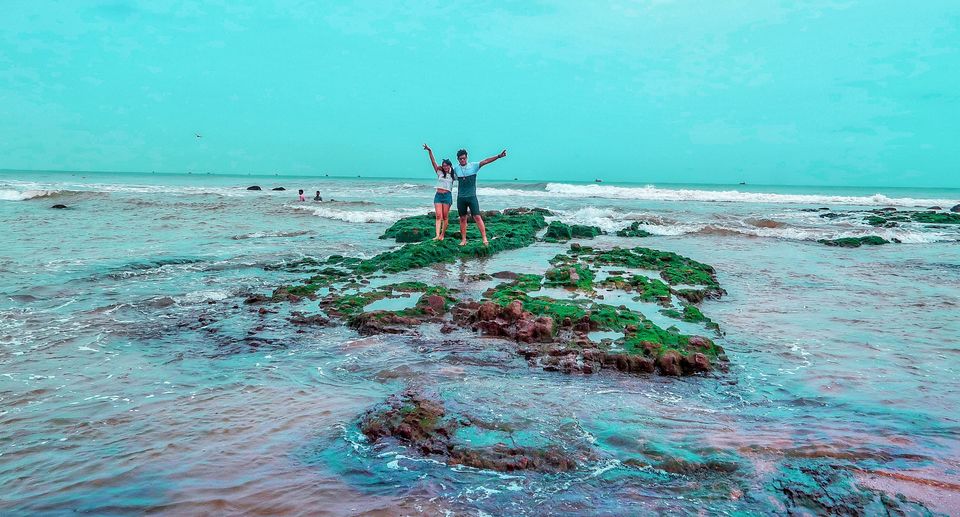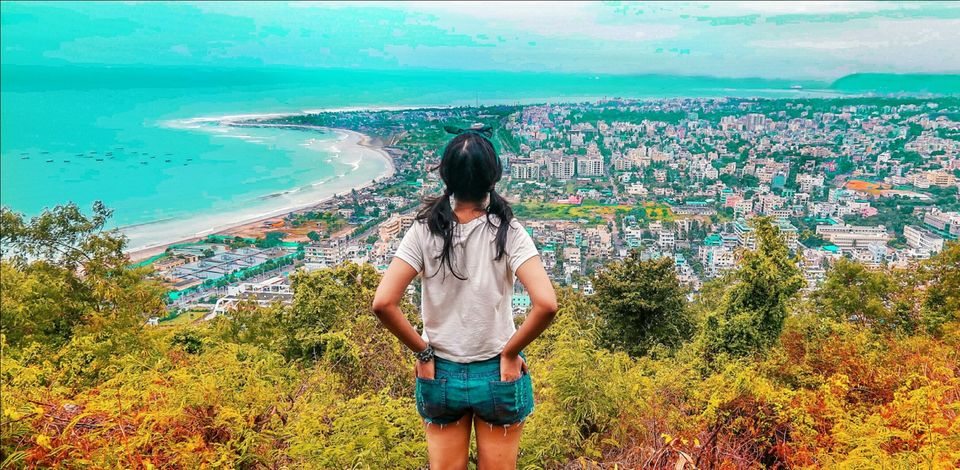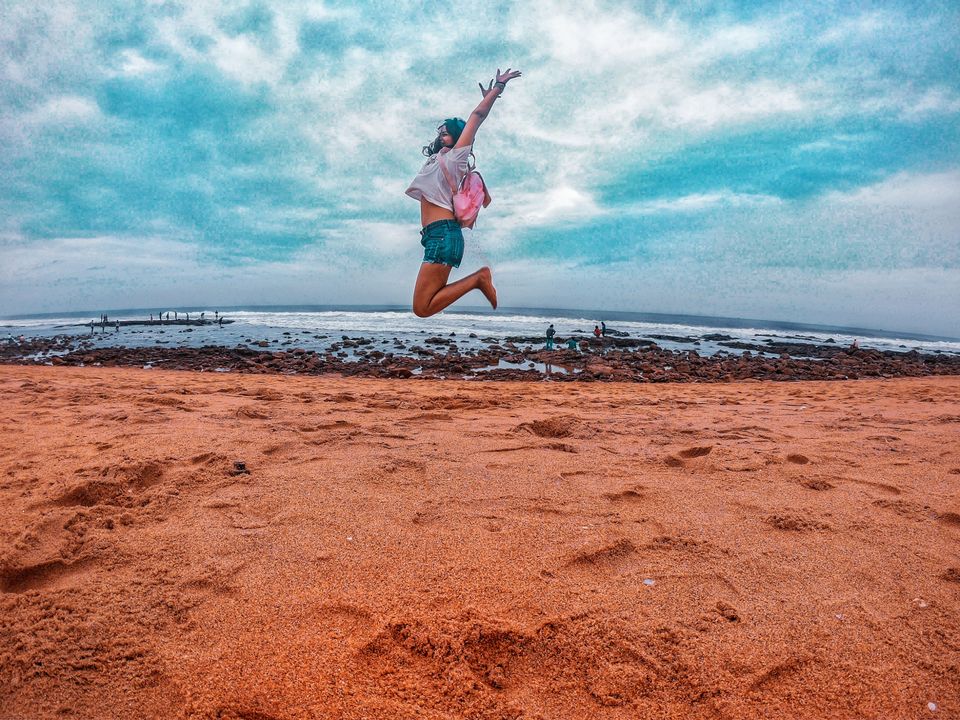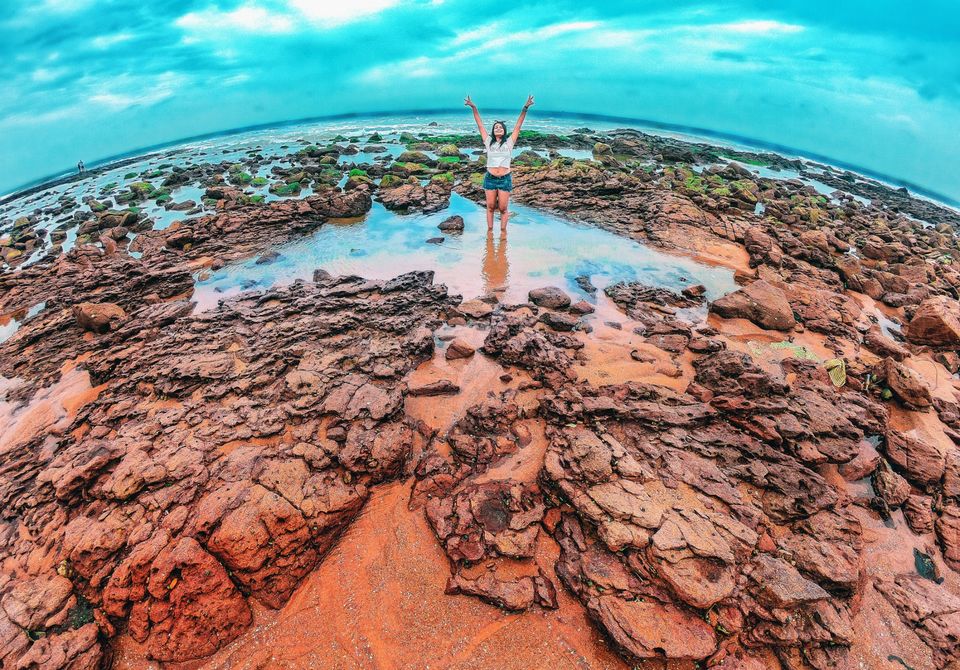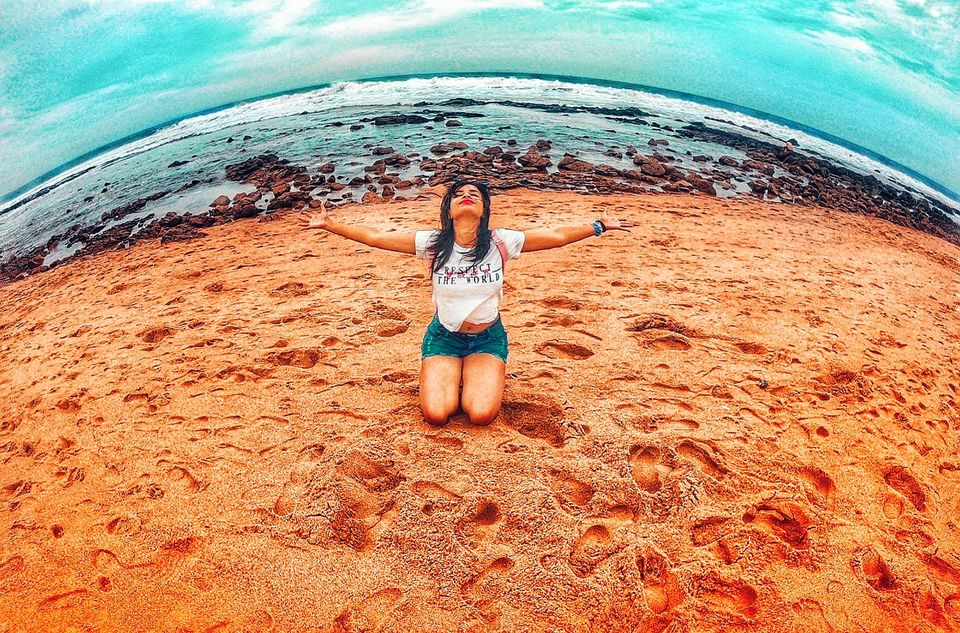 Love Vizag: Let's explore the city of destiny
Just imagine! you are enjoying your leisure time amidst the beautiful rocks and witnessing an exquisite sunset. what would you think of doing next? taking a picture right? you search for it in your pocket and realize it's not there. Did you get a mini heart attack?
Did I get a heartbreak?: The beginning of a new destination
Yes, I cut all my shopping expenses to buy that dream phone of mine and now I have lost it. I cried my eyes out as if I had a breakup. I was downhearted and missed my phone every second. So that's when I decided I need a break to lighten up my mood.
That night my friend Pallavi came to my home to console me. I randomly asked her let's go somewhere ..are you free tomorrow? she gave me some vague look because it was so impromptu and said" I want to", but wait! let me check with my office schedule. That moment I realized how corporate world kicks your asses even on weekends.after talking to her few colleagues, she said yes!
And that's how VIZAG happened. We immediately booked four sleeper seats in orange bus travels for the next day.
TIP- Always plan and book your tickets in advance for an affordable and hassle-free trip. But impromptu trips also have their own taste.
Vizag- One of the Cleanest city in India?
Vizag(also Vishakhapatnam) which lies in between the Eastern Ghats and the coast of Bay of Bengal is the second largest city of Andhra Pradesh and the third cleanest city in India.
You may get practical patriotic feelings as you enter the city as it is the administrative headquarters of Eastern Naval Command of the Indian Navy.
It is a beautiful city famous for its clean beaches and home to the oldest shipyard and harbor on the East coast of India.
Ok, to let you know who other two joined me andPallavi were –Avinash and my little sister Pushpa.
As you know I shrug over everything thing and hop on the cloud nine when I am traveling. It gives me an encouragement to never stop in life and keep your spirits high as the sky.
We boarded the bus and took our respective seats. We slept soon to save our energy for the next day.
Because it was a one day trip so needed to cover as much as we could.
Next morning I woke up to the full-throated voice of the bus conductor asking us to get down as that was the last stop. I with half opening eyes undraped the tiny curtains of my seat to look outside.
I stretched my stiff muscle arms and we all got down from the bus. we gave a thought to book a lodge and get freshen up as we did not book any hotel in advance out of spontaneity.
We took an auto towards Ramakrishna beacharea in search of the same. It's always a different plus breathtaking when you spot the sea from a distant. you suddenly realize how round is our Earth.
I write some of the awesome travel stories. Read it out here in my Blog.
I have salt in my veins and sand in my heart!
Then we collected ourselves at a hotel near theRK beach. Booked one for 1400 rs per night. Rk beach ( as simplified by the locals) which is 15 km from Vizag is basically a joggers beach..you can come here early morning to witness the spectacular sunrise or just soothe yourself in the tranquilness of the sea.
Bheemli beach
TIP- Prefer booking hotel rooms in advance, because you do not get lodges here according to your time preference.you, have to book per night strictly. But plus point you get hotel rooms anytime and for throwaway prices.
For us, room per night was a waste because we had our bus scheduled at 8 o clock in the evening. Also, we booked an Innova for the city tour for just 2000 rs.
TIP- It's very logical to book a taxi for city sightseeing. They have a Menu card for this..You can select and add itineraries according to yourself. Its quite feasible and convenient rather than booking ola and uber or auto.
we quickly had shower one by one and got out of the hotel with all swag back of us.
There you can find a lot of itsy bitsy restaurants and tiffin centers offering luscious local Andhra bites.
Dutch village in Vizag?
We had our breakfast and headed to the Bheemli beach which is 25kms from Vizag basks and settles on the coastal Dutch village of Bheemunipatnam.
The beach is beautiful and will excite you to take pictures but it makes me sad as I saw the villagers using the sea as dump yard and even for their excretion process making the beautiful beach an ash heap.
But don't worry. As you move ahead, you can find real Bheemli beach exclusive for the tourists.
The black sand beach in Vizag?
It is one of the most peaceful and serenebeaches in Vizag. So you don't have an unnecessary crowd to photobomb your pictures which is a plus point.
The tiny yet picturesque rocks in the beach look so significant and charismatic on its own. But be careful while stepping on the rocks as they are very slippery and at times can become perilous when waves splash on you.
Anyway Its always so delightful to relish your moments when you have the sea, as well as friends by your side. You, can get inside the sea, splash and swash your friends, make castles, swim which definitely will make you free and exuberant.
TIP- I would not suggest taking a dip or dive at this beach as the maintenance is not so great.
We took a few pictures and moved to Thotlakonda which is near Bheemli beach in theBheemunipatnam village. It is a Buddhistmonastery situated on a hill 420ft above sea level.
Thotlakonda is a Telugu word which is derived from the rocks that are cut from the sea water also known as cisterns. It was built within the influence of Kalinga which proved to be a source of propagation of Buddhism to Asia and Sri-Lanka.
It is said that while excavation, Budha footprints, Roman silver coins, and mini stupas were found. And today it is a habitation of over 100 monks.
As you go up the hill(Ticket is 30rs) you can spot some magnificent ancient sculptures and a Budha statue that are 2000 years old.
Thotlakonda
Phenomenal view of the Sea and City from the Top?
And guess what the top of the hill offers? An incredible view of the giant sea(Bay of Bengal) coast and the city.
So calm and placid, this place gives real gratification to your soul.you can let yourself lost in this wonder of nature and enjoy the waves splashing the shore from the top.
Vew from Thotlakonda
As we were totally living the surreal fantasy there, it suddenly started drizzling, and we had to rush from there.
Then we proceeded to Rushikonda beach. The ride(drive) to the beach was such beer and skittles. Favorite music in the car, enjoying the fresh breeze was some of what we cheered.
But we were hungry by then. We stopped at a restaurant near the beach and had Biryani. The food quality was not that great but the ambiance kept us allured.
And we were all geared up to witness another glorious beach. Wait let me tell you this was a beach was like no other. Puddles inside the tiny rocks there did make me visualize any movie scene. So clean and pristine, also you will find less crowd in this beauty.
The beach surely looks like a merry-making thing. You can see vendors selling colorful wind spinners and toys, some selling every possible yummy street food and coconut water.
Best water sports to be offered, in the city?
Also, let me tell you that this is the only beach home to few water adventures sports offered by Ap tourism which is one of the main attractions of this beach.
Rushikonda beach
Those are Jet ski (one person) for 300rs, Banana boat ride, Zorbing introduced by Ocean Wave.
5 crore has been sanctioned by the Government for this project. You can opt for any of them according to your preference, budget and time.
As we did not have enough time, we could not enjoy the water sports. Also, this is a good beach to take a dive in as it looks quite clean but aware of the strong current in the sea.
TIP- Do carry a pair of clothes in handy as the sea can be tempting any time.
look for the dolphin,s nose -a natural rock structure carved by mother nature on one side of the beach which will force you to slip into the world of imagination.
The beach is a mammoth so there is a lot to explore if you want to spend a whole day there.
Best tourist spot in the city?
View of Rushikonda beach and Dolphin,s nose from VUDA Kailasgiri
In whole, it was a pleasant and jollity experience…Next, we took zigzag roads to Vuda Kailasgiri which was a hilltop near Rushikonda beach… Awarded as the Best Tourist spot in 2003 by the Government of Andhra Pradesh,this park was developed by Vishakhapatnam Urban Development Authority(VUDA).
The park is famous for the huge 40 feet divine and exquisite Shiva and Parvati sculptures made up of white marble.
South India's first toy train?
This is a plastic-free park and very much clean which also offers horse riding, baby toy train ride and cable car ride for 40, 110 and 100 rs respectively.you can also find lip-smacking snacks and tiny shopping stalls of every kind there.
But you know what captivated my soul was a viewpoint 568ft above the sea level where I found myself lost to nature. It was breathtaking and out of the world if you ask me. Our happiness knew no bound. We could see the mountain, sea(Rushikonda) and the city at once.what else one would need in an evening?
Next, we were all very thrilled and elevated to take the cable car ride.
The 10 min cable car ride overlooks the city from the top which looks staggering. We were all super happy and having a great time hooting and jumping in the ride like monkeys.
You can also go for the baby Toy Train which is a 15 mins ride appropriate for infants as well as adults, which will go around the periphery of the hill. Just get yourself some chips or snacks and lay back on your seat and enjoy the enchanting view of nature while relaxing…
TIP- Do not litter.
Then our next destination was the INS Kurusura Submarine Museum which is situated in the Ramakrishna Mission beach…
Patriotism is the virtue of the vicious!
Before talking about this, I want you to brace yourself to get some goosebumps.
There is a huge submarine, and by huge I mean totally alike Titanic stood there by the coast of Ramakrishna to provide you with all the knowledge and respect for Indian Navy.
Take a ticket (40rs) and wait for your chance to move inside the Submarine. The staffs there are so cooperative, they will explain you every bit inside the Submarine in whichever language you are comfortable in.
Kurusura was a Kalvari-class and India's fifth Submarine who served 31 years of her life.
DID YOU KNOW? She also participated in the patrol missions in the Indo-Pakistan war in 1971 which makes us proud of her.
To my revelation, as you enter the Submarine, you can see that the whole body of Submarine was full of huge pipes and wires and engines of all the universe, making the space very suffocating.
You can see the escape compartment as you move forward, a little bay for the helmsman(who stirs a ship or a Submarine), a tiny dining hall, a petite washroom, a cramped sleeping room of 2 bunker beds.
I wonder how the life of our naval officers would be because what I saw was beyond my imagination.
Thought of the Day-We all complaint in our everyday life and are not happy with what we have, even I do. But after visiting the museum it put me in a thought that what kind of sacrificing, laborious and most important uncertain life they lead just to make sure we people are safe and secure.
I would strongly recommend you to pay a visit to the museum if you are a True Indian.
As we came out of the Museum, it was dark. We all were in mind-numbing deep thoughts, so we explored the museum further and contented to see the waves of the sea splashing the boundary wall of the museum.
I can't express how beautiful the sea looked on the full moon night and the blue sky.
I don't know why but it left me and filled my soul with all ecstasy. We all ran to the boundary and stood on the wall and braced our self to get all wet as a huge wave swashed all of us and we all were pushed Aback. It was a moment of my life.
Now that we were all drenched we had to go to the room and also we had our bus in next 1 hour. We quickly got to the rooms, had a shower and grabbed some food for our journey.
we boarded the bus with happy faces and reached our Origins.
So that was it for Vizag blog…Stay tuned for an Epic trip blog coming soon…
Thank you,
Till then,
#love
#wanderuffles
Tagged #goibibo, #gopro #travelblog #travel #travellvizag, #makemytrip, #trivago