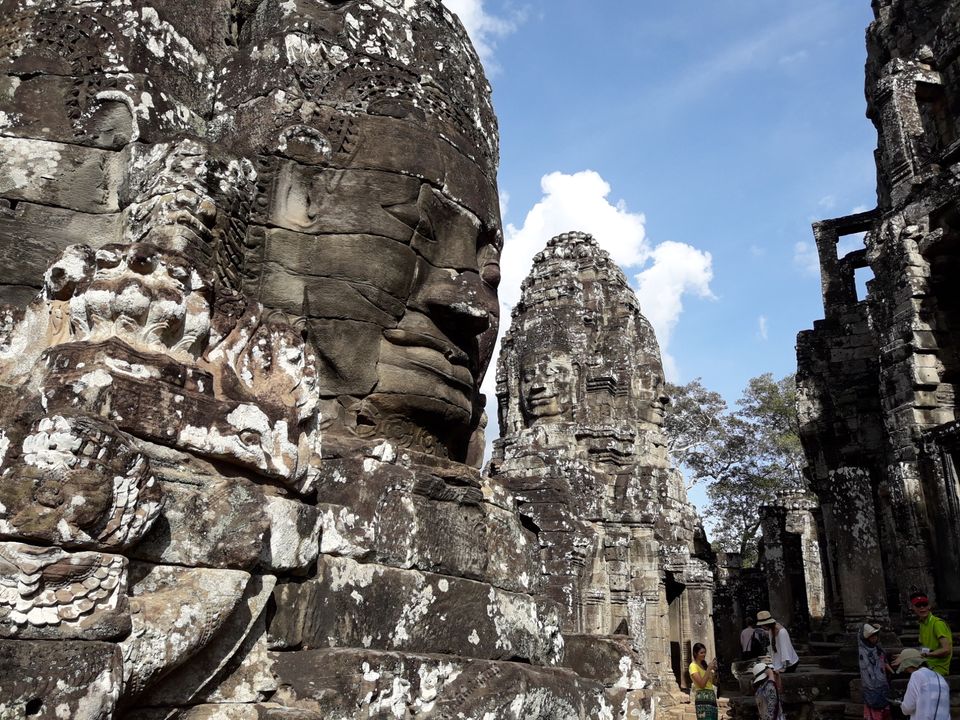 You love travelling but are tight on budget no issues, my experience will help you plan a trip under 30k to these South East Asian destinations. Though I had a one and a half month trip, I will try to help you plan for a 7 days trip.
Kolkata to Bangkok round trip: 5250INR (flight)
Bangkok to Siam reap: 1650 INR (flight)
Seam reap to Ho Chi Minh: 2300 (bus)
Ho Chi Minh to Kolkata: 7400 INR (flight)
Total: around 17000 INR
Visa
Thailand: visa free on arrival
Cambodia: 2500 INR visa on arrival
Vietnam: 1800 INR evisa
Total: 4300INR
Accomodation:
Bangkok: hostels from 250 INR X 3 days 750
Siem reap: hostels from 150 INR X 3 days 450
Ho Chi Minh: hostels from 200 INR X 3 days 600
Total 1550 INR
BANGKOK:
Transportation: metro/ ferry
Places to see: The Grand Palace, Wat Arun, floating market, China town, wat pho, chao phraya river, chatuchak market, Khao San road, Soi cowboy, mbk center, golden Buddha, sealife
Bangkok is a beautiful city and I am in love with this city.
Be smart and use google map to find the cheapest mode of transportation.
In South East Asia they have grab taxi like Uber in India. If alone you can use grab bike as well. It's cheap.
Just explore the street food you will love them, it's cheap and tasty 😊
Siem reap: this city is famous for Angkor wat, largest Hindu temple in the world.
Transportation: tuktuk 800-900 per day
You will require at least 2 days for inner and outer circle tour.
Places to see: Angkor wat, Ta phorm temple, Bayon, Angkor thom, Banteay srei, preach khan, nean pean, pub street, night market
Don't miss the cheap alcohol at the pub street and enjoy cheap massage as well.
Ho Chi Minh city:
Transportation: grab bike
Places to see: Binh tay market, cu chi tunnels, War remnants museum, cao dai temple, jade emperor padoda, reunification palace, central post office, Notre dame cathedral
Be wary of the traffic bikes are everywhere 😋
Rest of the money can be used for your food, tickets and transportation.
It will not only be good experience, light on your pocket but will also give you good backpacking experience .
You don't have to be rich to travel, you need to be smart and accommodating and you can conquer the world 😉😆