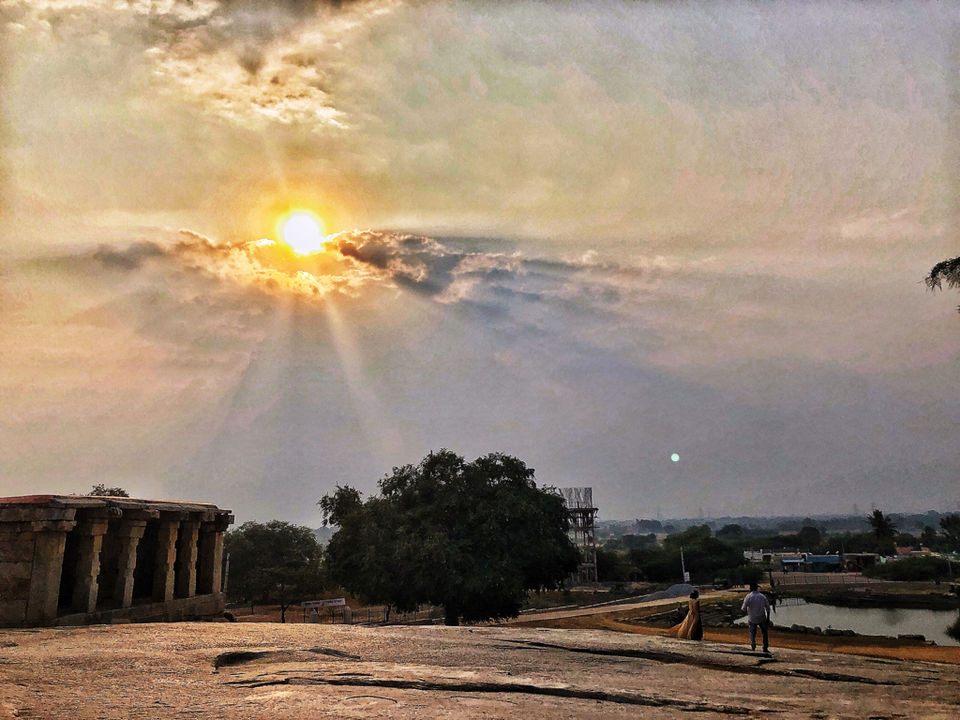 If you are in Banglore on weekends and if you have Saturday-Sunday off here is something nearby Banglore you can visit in a day. Basically its one day return trip- It's Lepakshi temple
If you owns a bike the most quick and comfortable rode you ca have to lepakshi temple. As roads are really smooth and comfortable ride it assures.
If you are low in budget and alone in Banglore the beat way to reach Lepakshi temple is by governments buses. Majestic bus stand is main bus depot of Banglore where you can get bus easily. You don't need to start early in morning, I have personally have catch the bus at around 10am. So basically its 3 hr long bus journey and will cost you around 100-120 by bus. Lepakshi temple is in Andrapradesh state and some people know it as Veer Bhadra temple. So while asking you can ask lepakshi or veer bhadra temple.
There are two route one goes from inside of andrapradesh i.e via Hindupur where you can getdown at hindupur stop and walking few km you can catch bus or sharing auto which takes 20 buks for lepakshi. and another goes via highway, one can get down at banglore checkpost, catch bus from checkpost to lepakshi.
So its cost you around 500 in total.
About lepakshi you can google it, as it can give you more information than me. Lepakshi temple is built in entire stone. The carvings are eye catching. Depiction of all the mythological story in carvings. On the backside of temple you can see beautiful sunset. The last bus from hindupur is at 6.30pm around as told by local. Or you can catch bus from checkpost.
Whenever you are in Banglore just make you time to visit this place. It also listed in nation geography traveller magazine must visit place in andrapradesh.