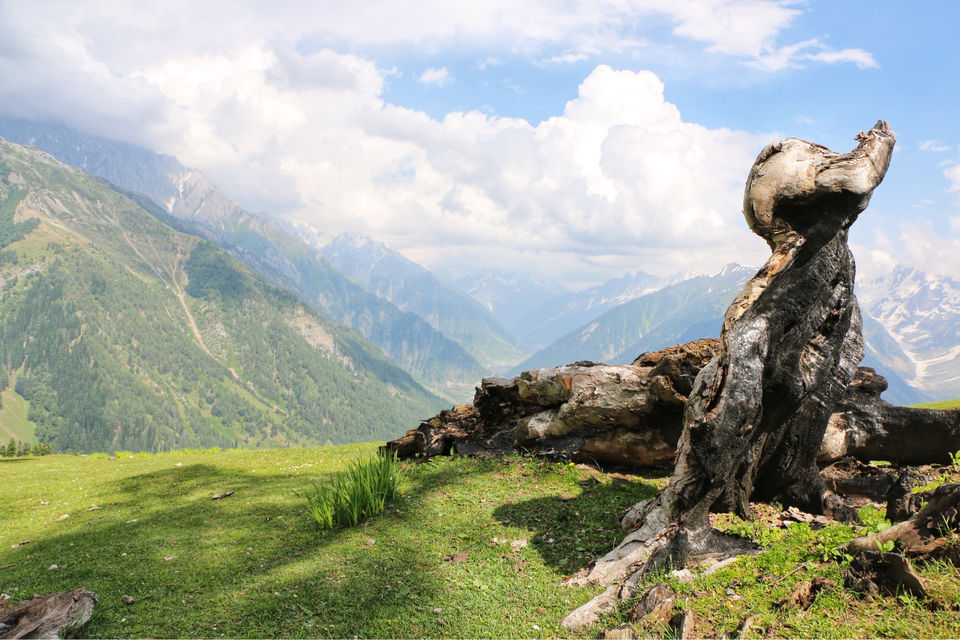 So when I clicked this picture on Table Top Sonmarg we all had different visions of what the tree looked like..
We had one say it looks like a 'man relaxing and sitting' one said looks like a'Duck' and one said looks like a 'Seal with his nose up', the funniest was looks like a mongoose I don't know how.. Well just comes to show that different people see different things; different minds different outlook..
It's the same with life too every person thinks different hence you cannot judge whose right or wrong it's just ones perception..
So what do you see? Whatever you see, lemme know so I could also try n visualize what you see..
Have to say though, just that one tree on that hill bought a different composition to the picture all together..Just adds charm to the entire picture..
Sometimes it's the unusual things that being out the best in somethings.