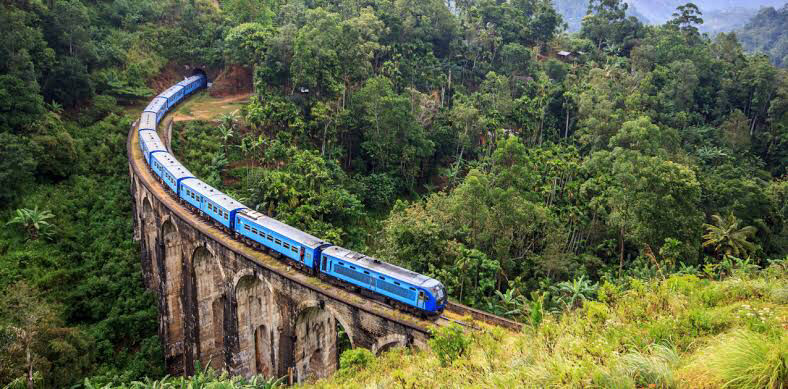 Sri Lanka was always on my list and finally i got a chance to put all my research to test with this trip! As much did i try to stick to the itinerary i also altered plans according to the locals after i reached there.
A beautiful place, with generous people!
We took an early morning flight to Sri Lanka via Chennai and reached the airport, got a customised plan close to my itinerary drafted from a travel company. It got easy and accessible to places by booking a cab for the whole trip (approximately for a 10 thousand Sri Lankan rupees) From the airport the journey started towards the first destination 'Sigiriya'
On the way we stopped at Pinnawala which is famous for it's elephant orphanages. It could cost you a minimum of 1500 to 3000 LKR for a tour inside the orphanage depending on what you choose to do.
We got to learn many new things about elephants and their evolution. We also got a chance to bathe them. This place was worth the time!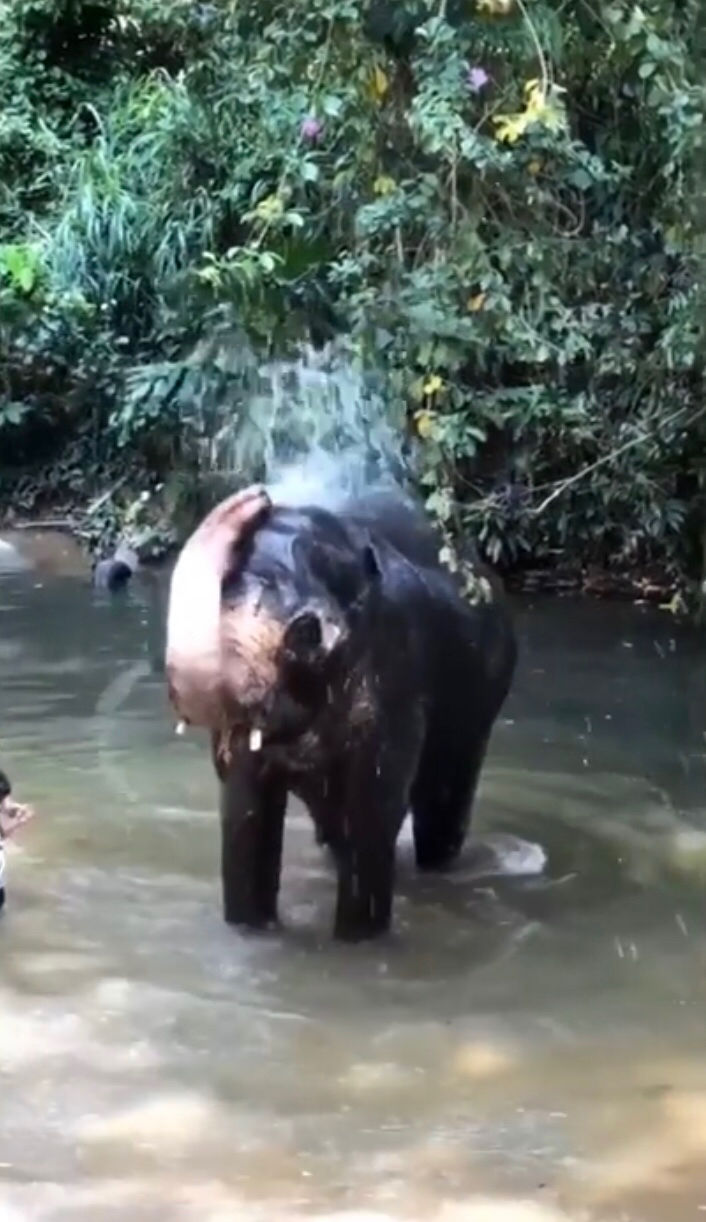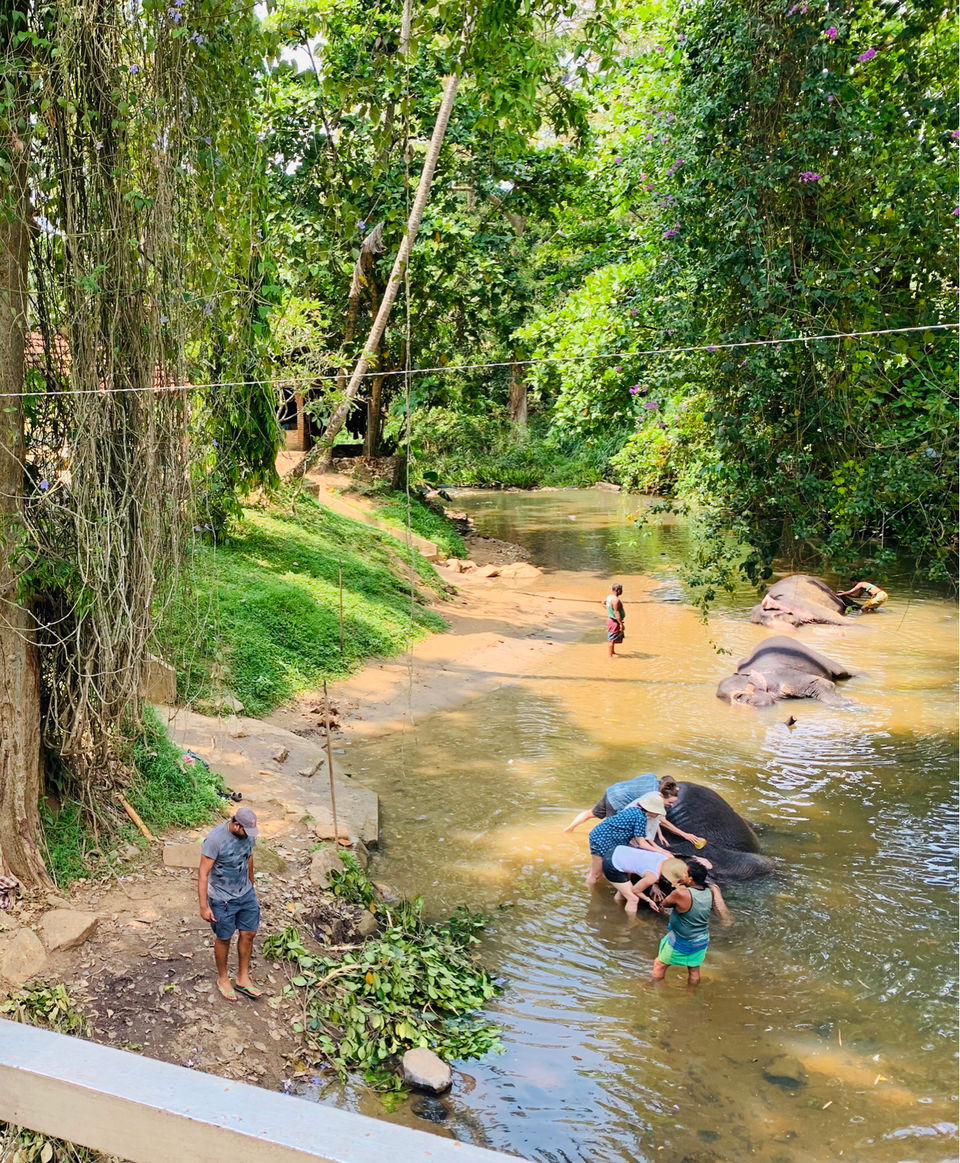 Then again into the cab and by evening we reached Sigiriya. This is a small place which mainly has the forest cover and is still developing. That evening was for a good dinner and rest after a long day! We had booked a cottage and the host was really humble and warm. The next day we decided to do some quick sight-seeing in and around Sigiriya and move ahead to Nuwara Eliya.
But before, we had a quick glimpse of the great Sigiriya rock which is said to be the kingdom of king Kashyapa. You can climb up the rock and win a great view which can take around 2 hours.
We decided to catch just a glimpse and move for the next on the way 'Dambulla'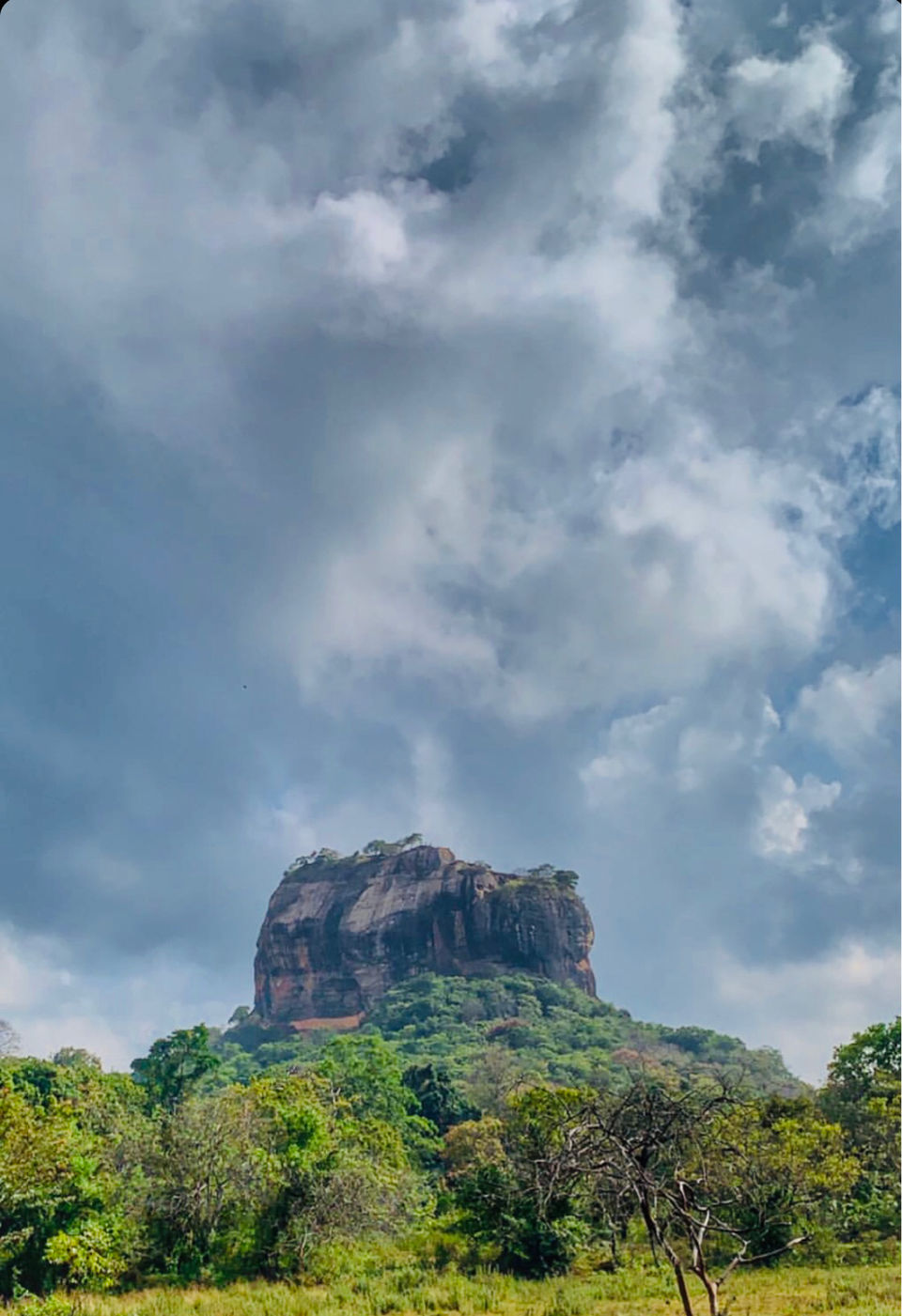 Dambulla, a town where we only stopped by to see the Golden Temple - which is a also a world heritage site. Till now i have loved every bit of Sri Lanka, even if it is just day two!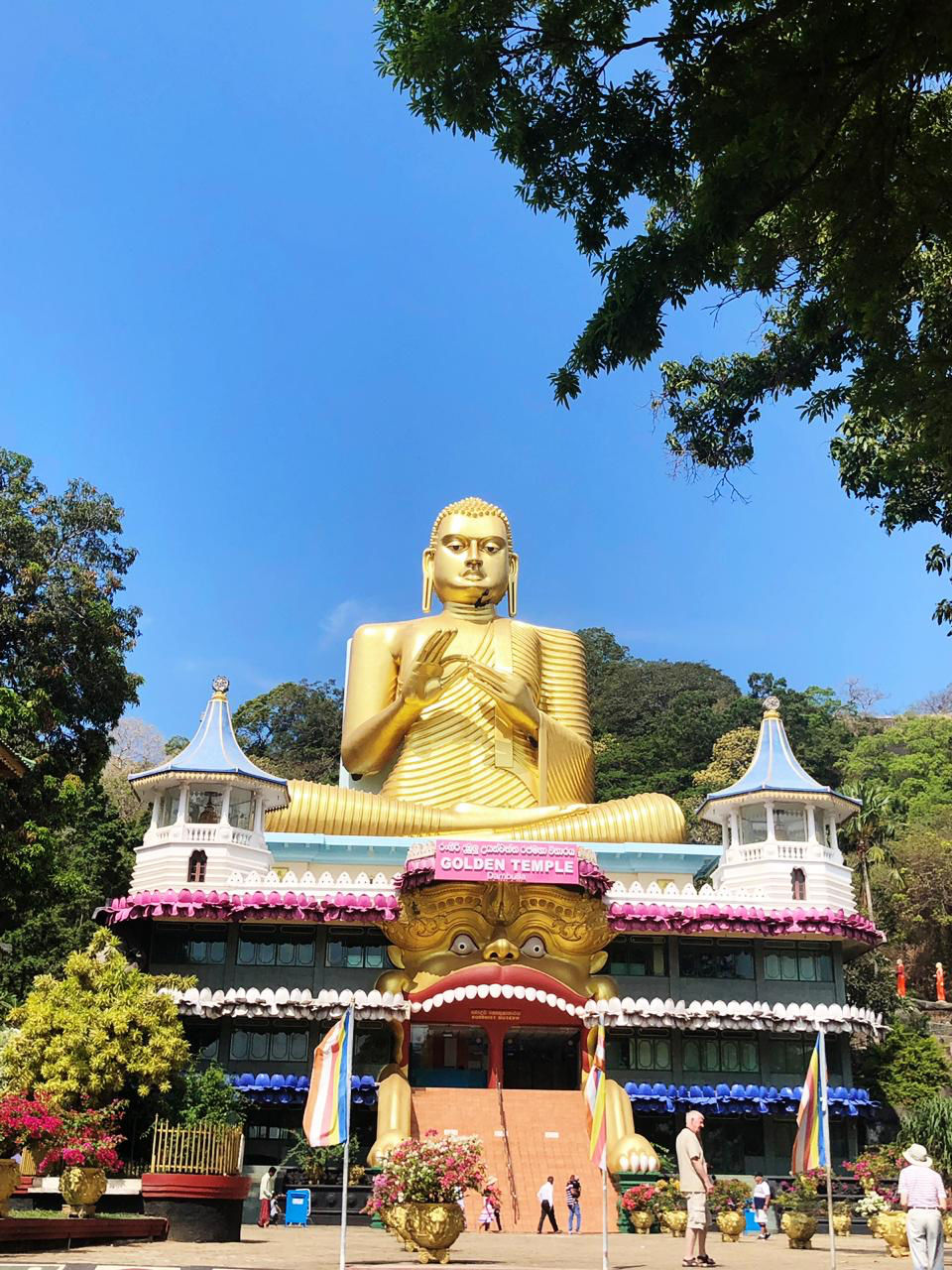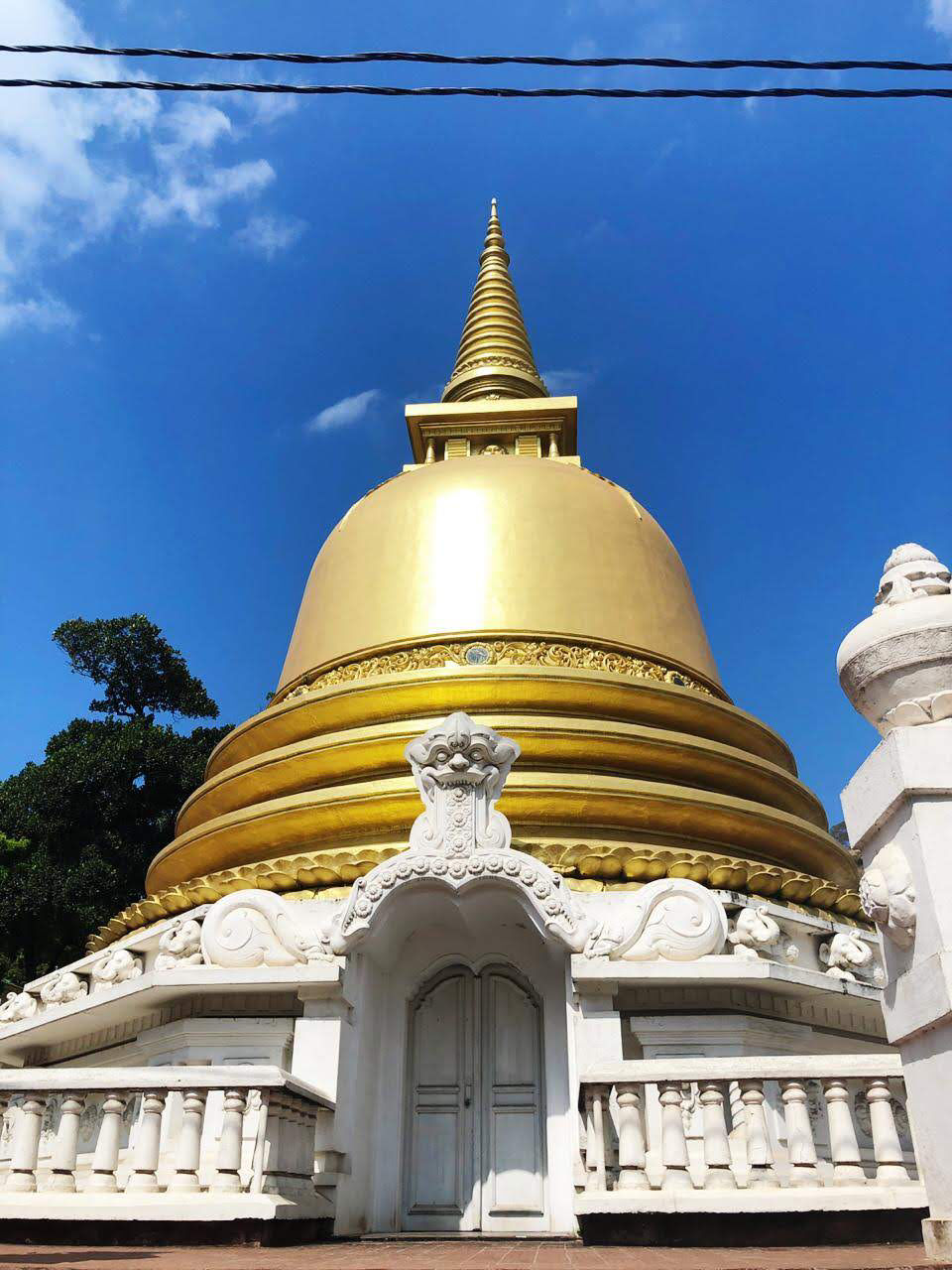 And yes! Finally it was time for Kandy! A city situated on the plateau and surrounded by mountains, giving you a view of the serene Bogambara Lake. Fresh air everywhere and a chill weather. What else do you need? After a stroll around the city we visited the Tooth Temple which is spread wide in the area. Stunning architecture! How beautiful it looked!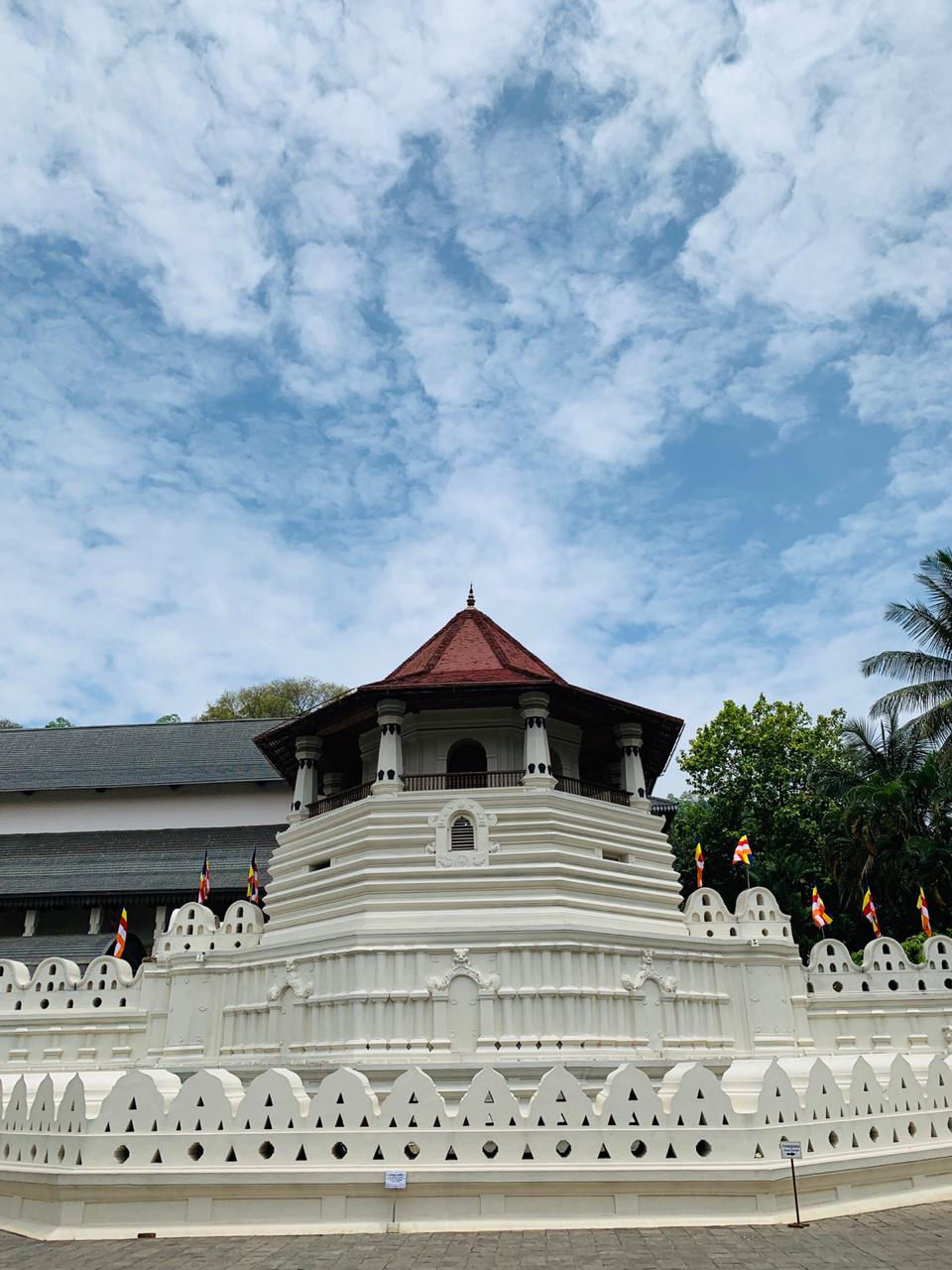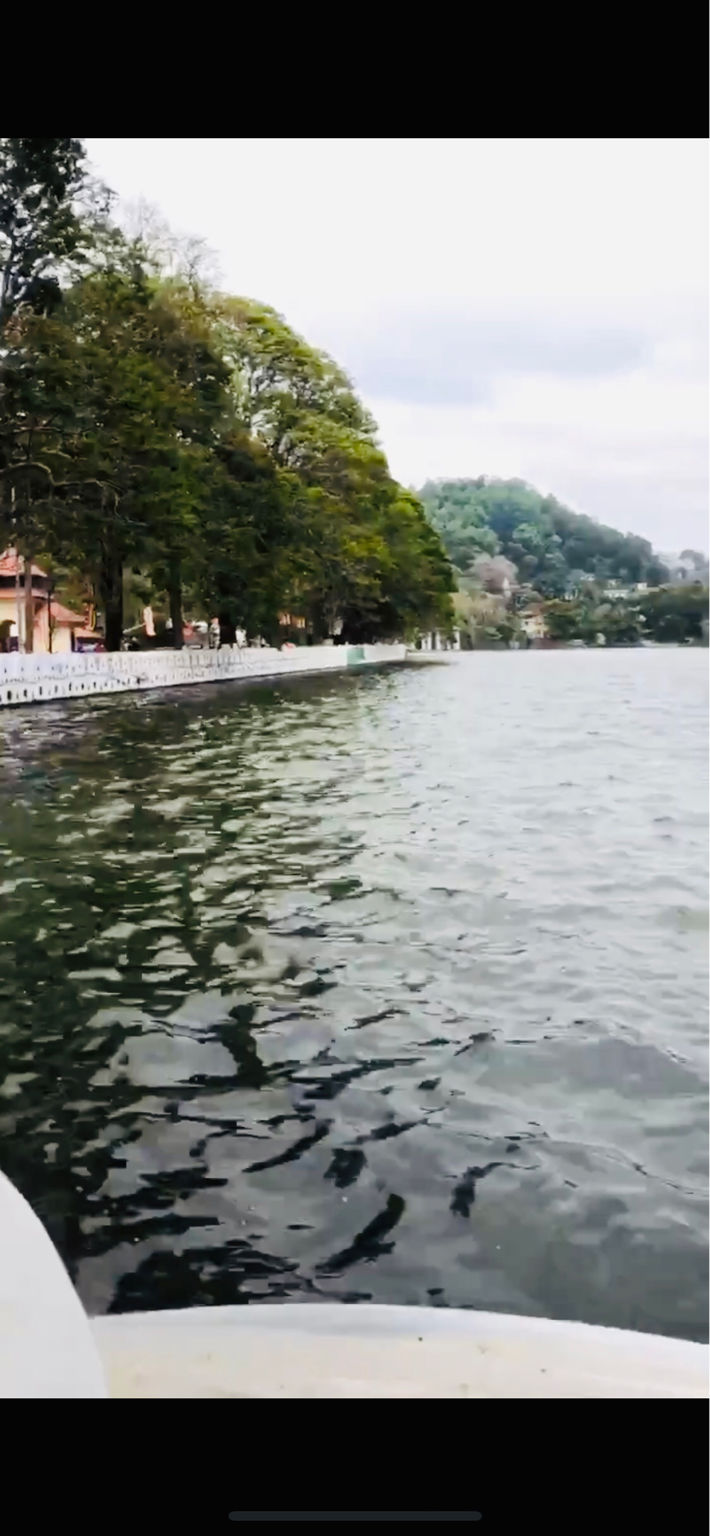 One last stop before reaching Nuwara Eliya was by a sight point of the Central Province. Amazed by the beauty of nature, lush green surroundings, waterfalls, chill breeze! I must say a place not to miss!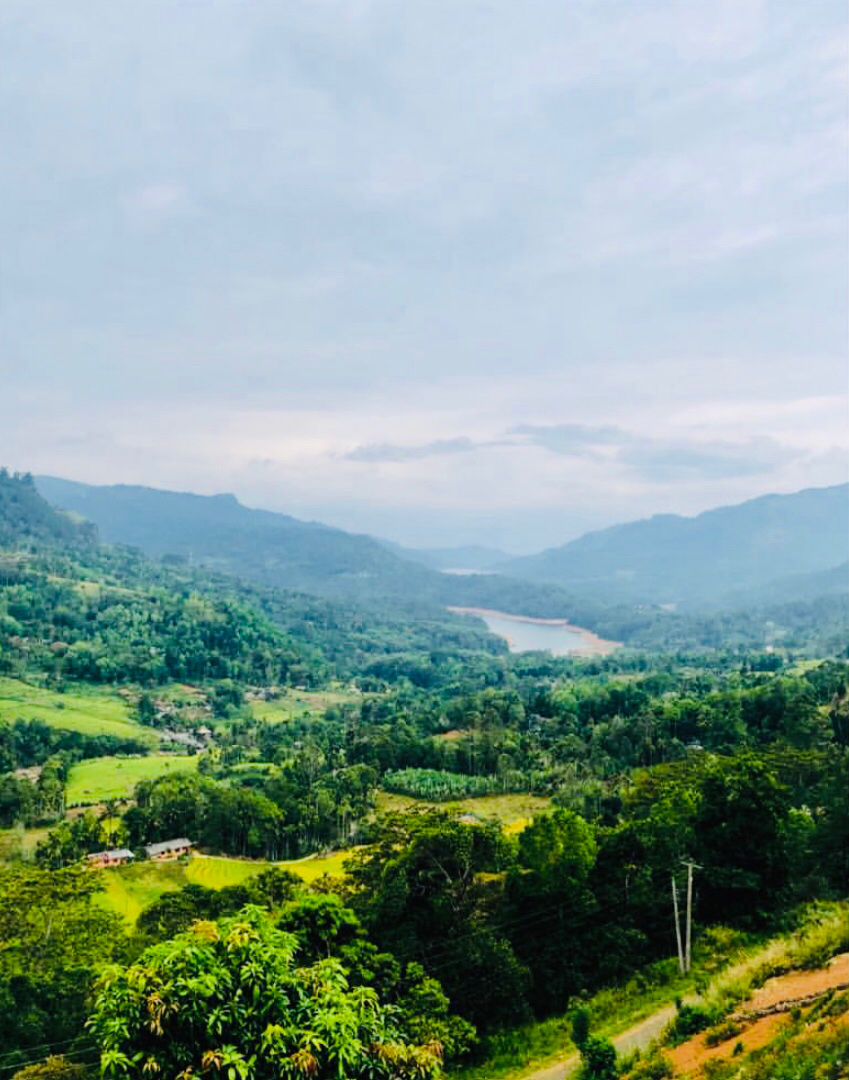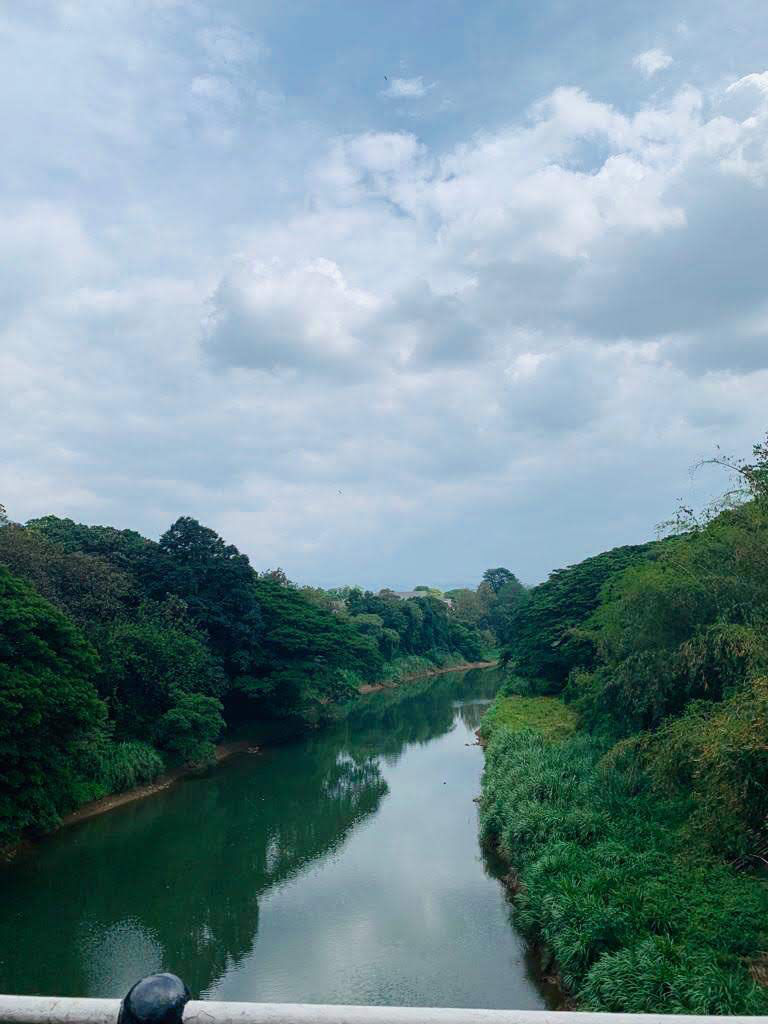 It was late evening and we reached Nuwara Eliya. To come here was for a special reason of my bucket list! And i am glad i could complete it! So the plan was to catch the famous train from here to Ella and enjoy the journey! Being on a vacation mood we missed our morning train which fetched us a chance to drool over the lovely tea plantations here. Beauty o beauty!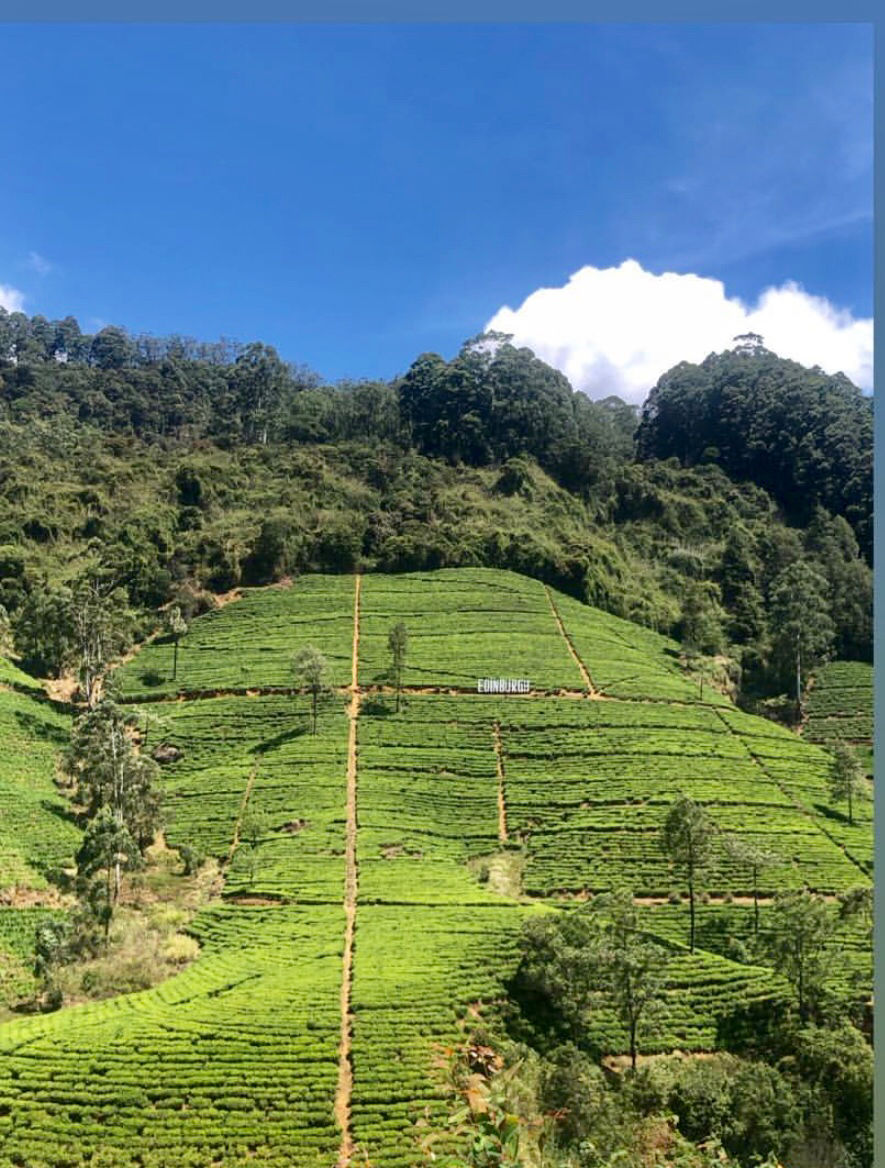 I was already in love with Sri Lanka and the next thing i had been craving for made me nothing but crazy! Yes, the train journey to Ella! It is worth a million dollars! Fortunately i got to stand in the door since the seats were already full and the train packed. In this case yes it was fortunate! The weather was just perfect - drizzles and fog and a little sunshine. Three hours of the journey never felt so short! I enjoyed every bit! It felt like i could stand there forever with a tranquil gaze! Nothing but picturesque!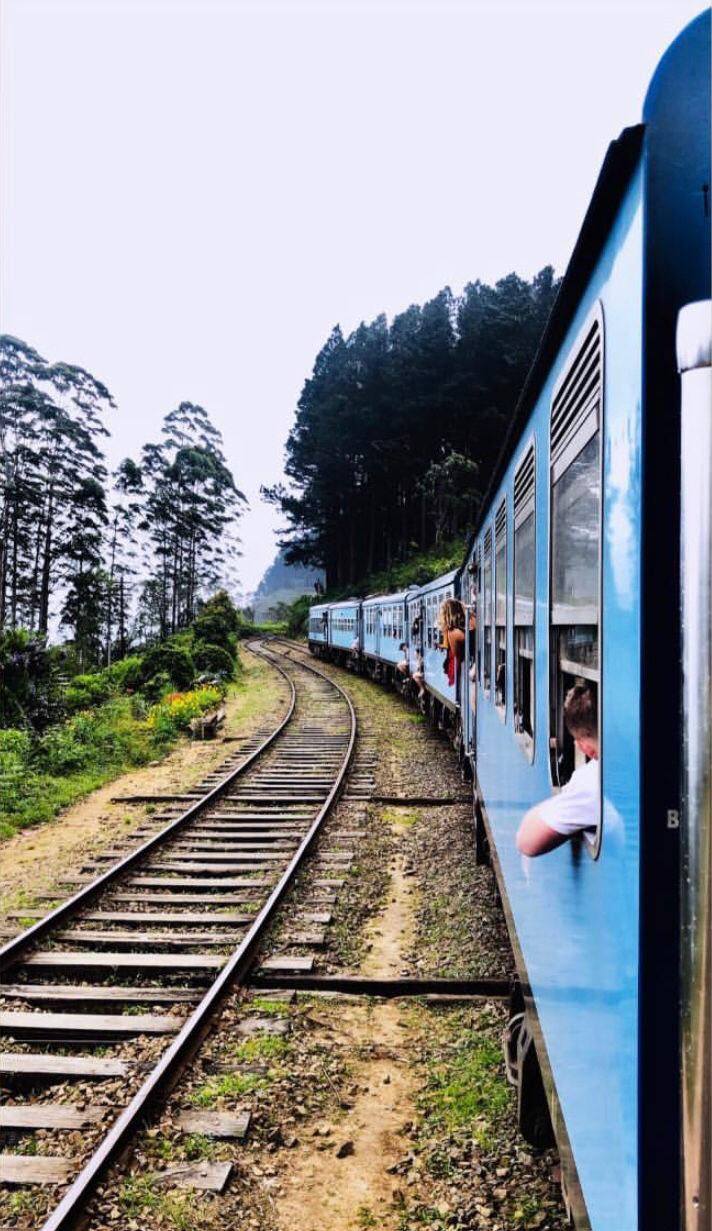 I bet that after this ride you'll want to explore more and that's what happened we went to see the very famous Nine Arch Bridge, but it wasn't that easy since you have to trek a few kilometres with all the heavy rain. Again, it is worth it!!
Sri Lanka made me fall for it every moment!
Just a bit ahead of the Nine Arch, we saw the Ravana Falls.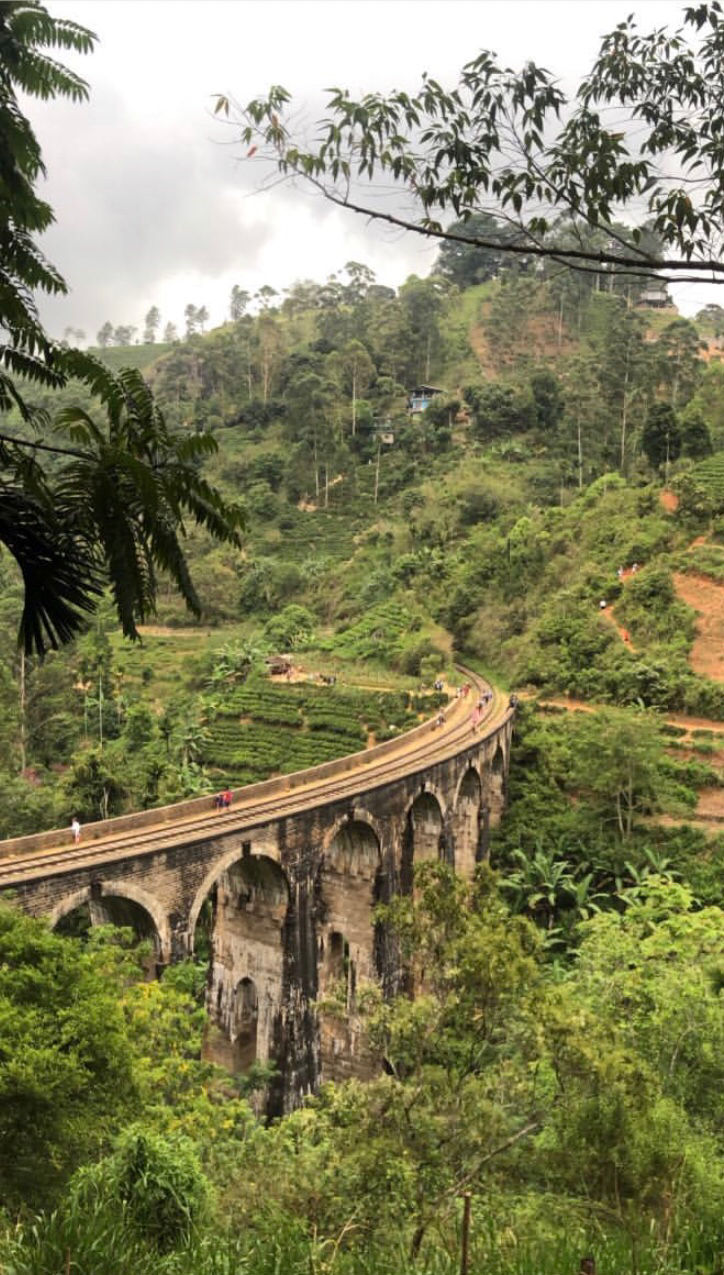 We then saw a post office, really adorable! Built by the Portugese during their rule. It actually looked liked a house from the story books. Beside this was a race course where you can also go for horse rides.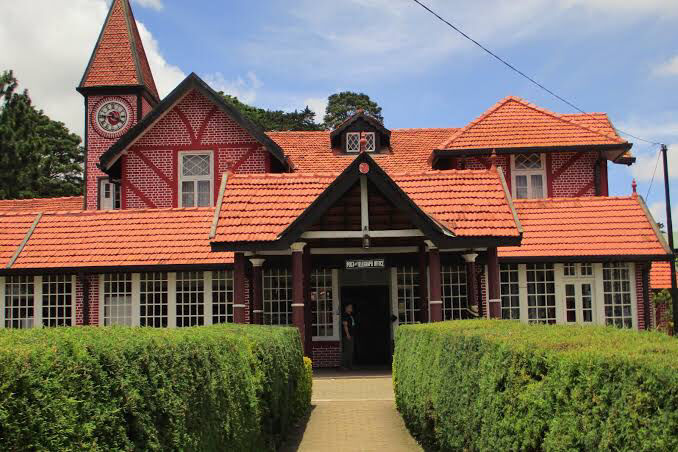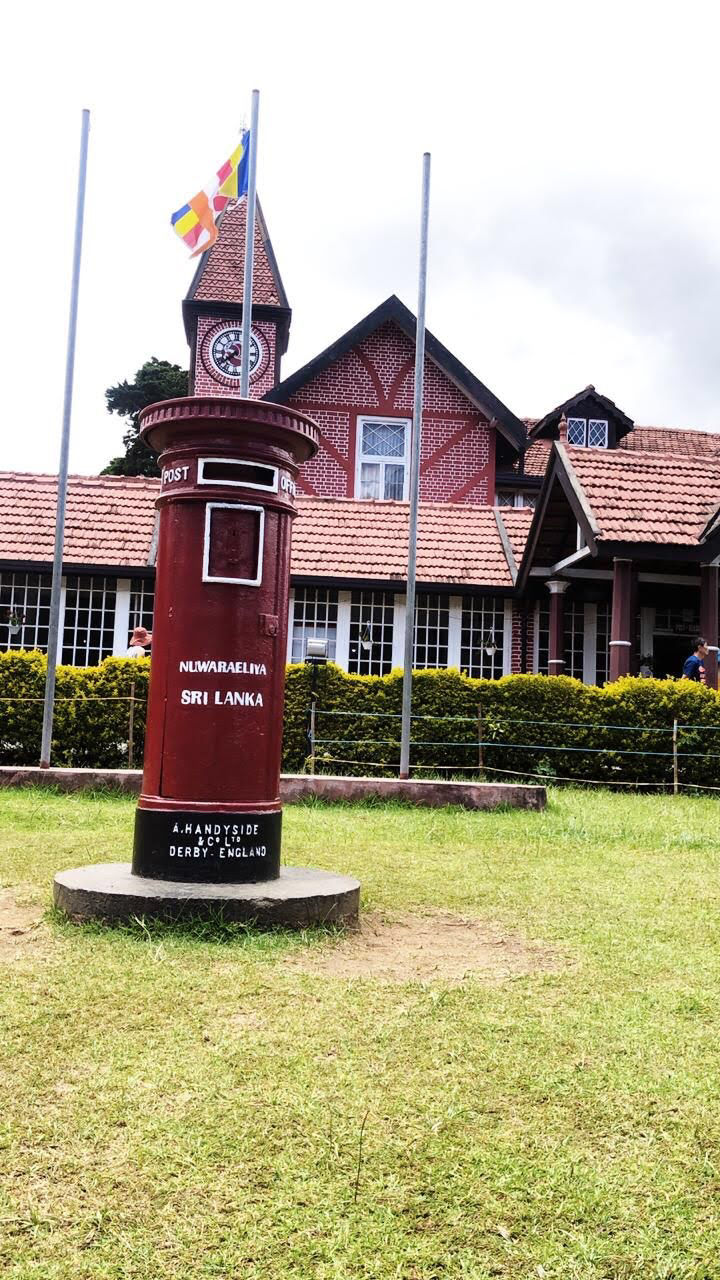 Now, our next stop - Mirissa, a town on the south coast. Some time for the beach life! Waking up in Mirissa with a beach just in front of you and a mouth watering breakfast served with fresh fruits was like dream! Ofcourse then it was a salt in the hair morning! Also managed to find the famous coconut tree hill - undoubtedly blown! After Mirissa, we made a quick check-in to Bentota as well, mostly famous for water sports and enjoyed a few.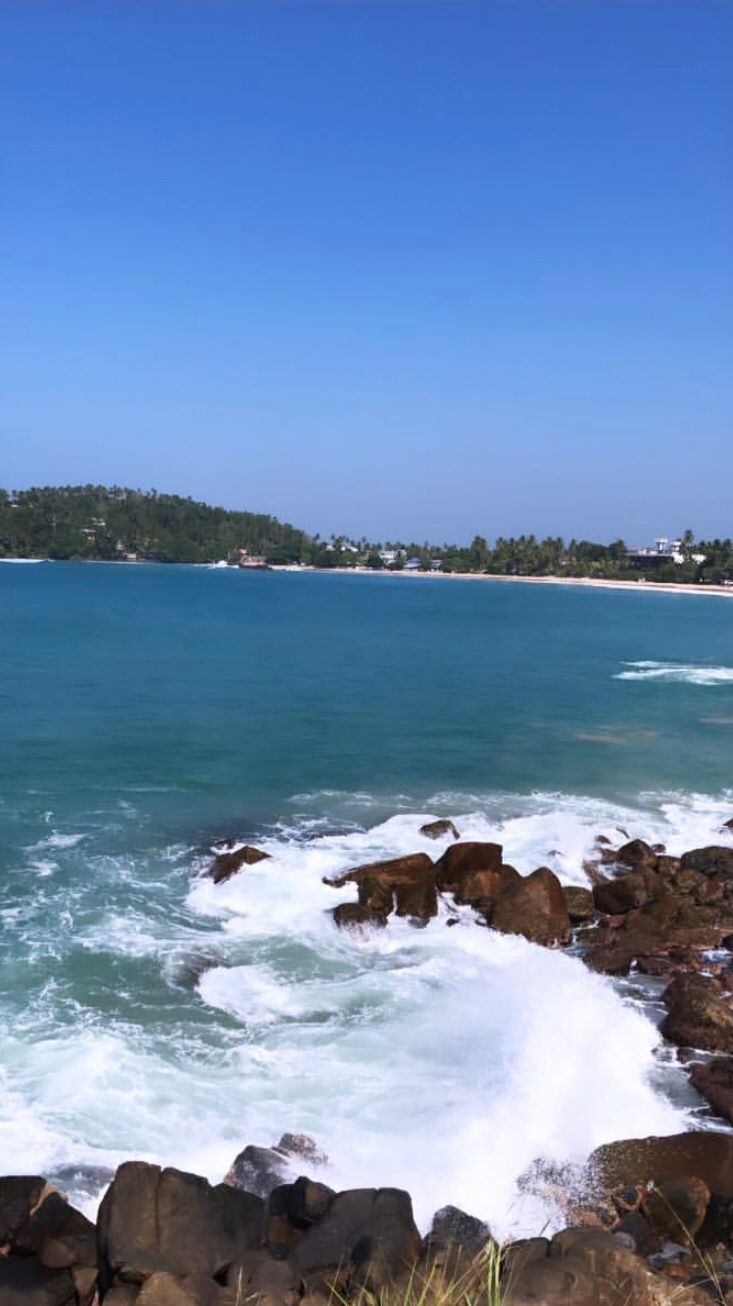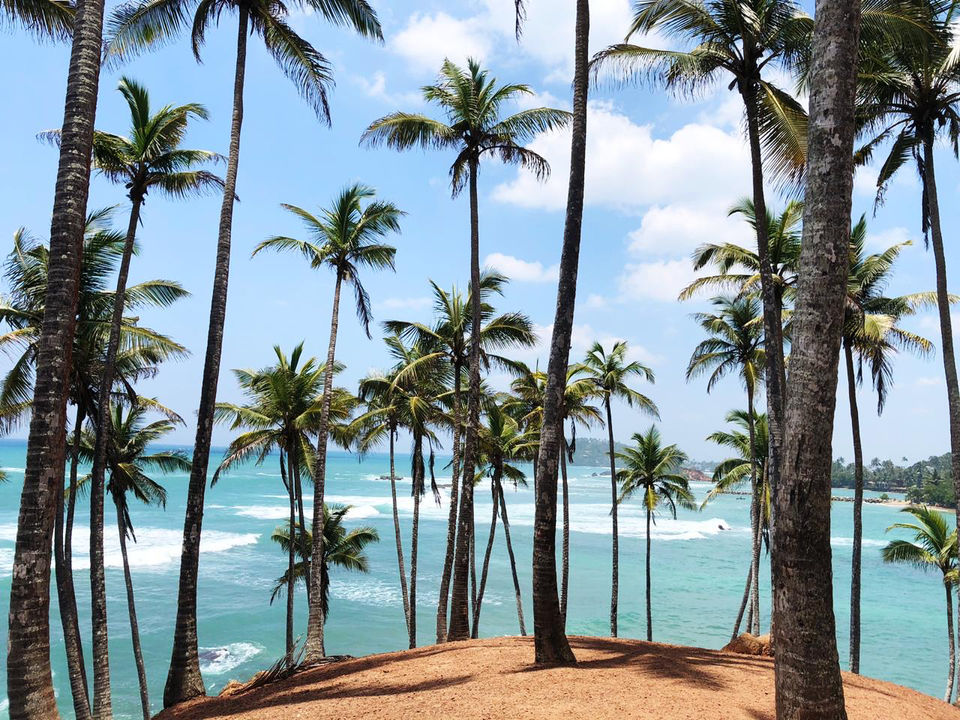 Being the last day and my heart already weeping we drove to Galle. This city developed along the coast allowed us for some relaxed time to just walk in and around the Galle fort and street shop. We also went on to see the Galle Clock Tower. Inside the fort, it is like you are walking down the streets of an Italian city.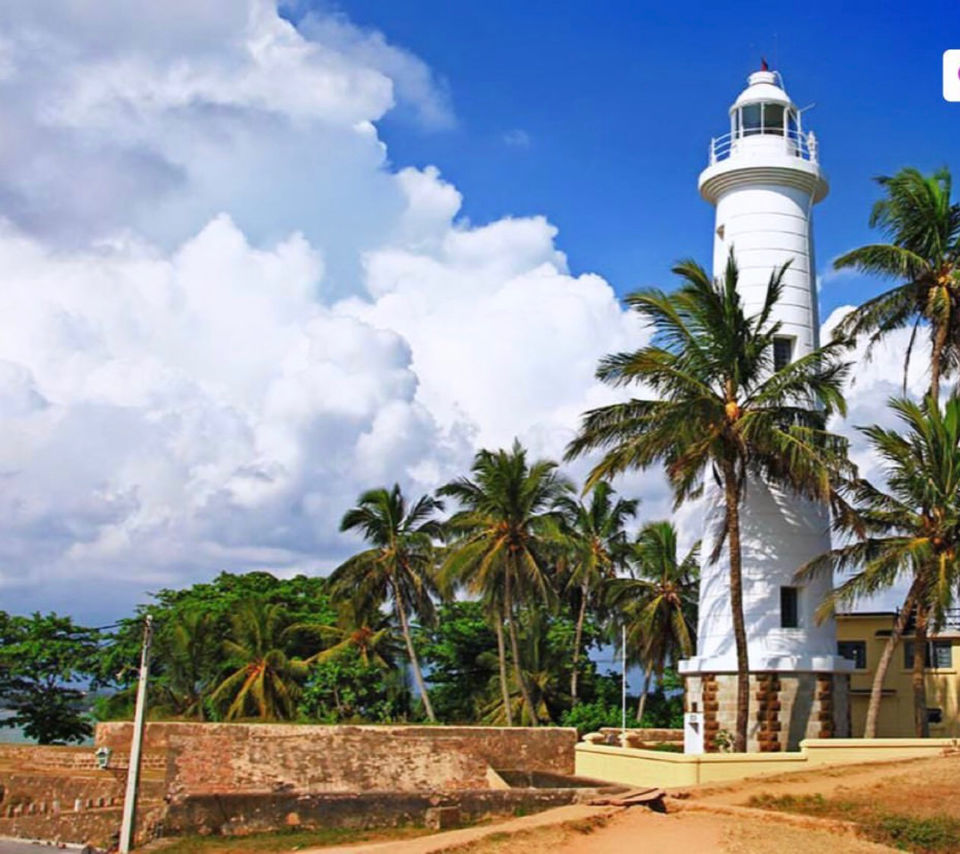 At the end before we reach the airport we went to Colombo and i see a complete different picture than what i had been seeing for past three days! A whole developed city! Sri Lanka has surprised me all the days! At night it looks beautiful with the city lights! Here, we saw the city centre, the shopping centre, the Gangaramaya temple and the Jami-Ul-Alfar Mosque. All of these looked extraordinary under the night sky. A city with a great vibe!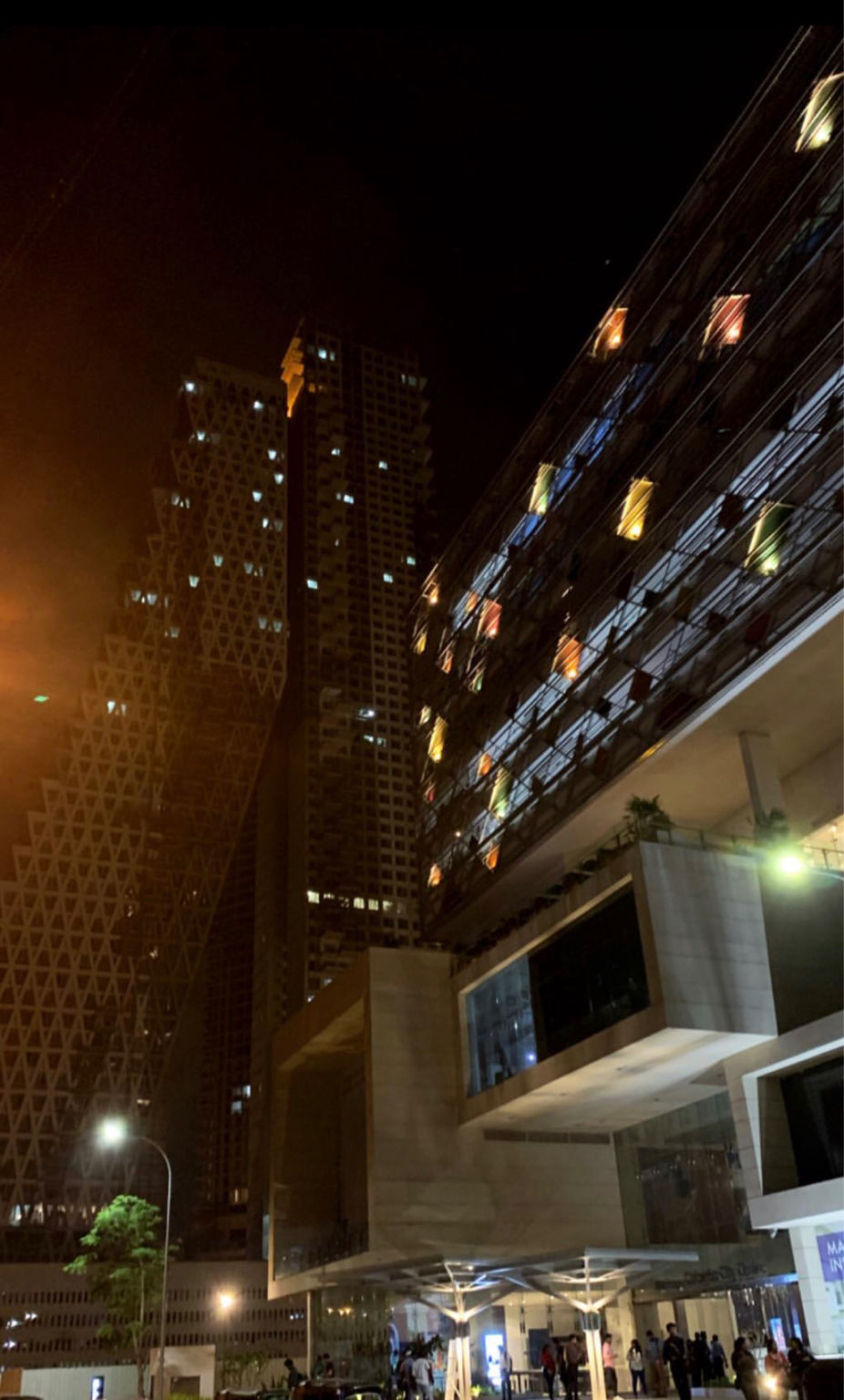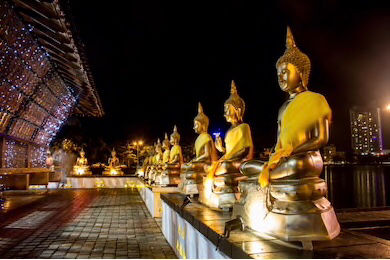 To put Sri Lanka together i would say this little country has everything in it - a town wrapped in a forest and also on a hill, a city developing along the beach and one completely developed , all the seasons and most importantly wonderful people! Though this was just a one fourth of the country. Everything just in it's own place following it's own story each day!