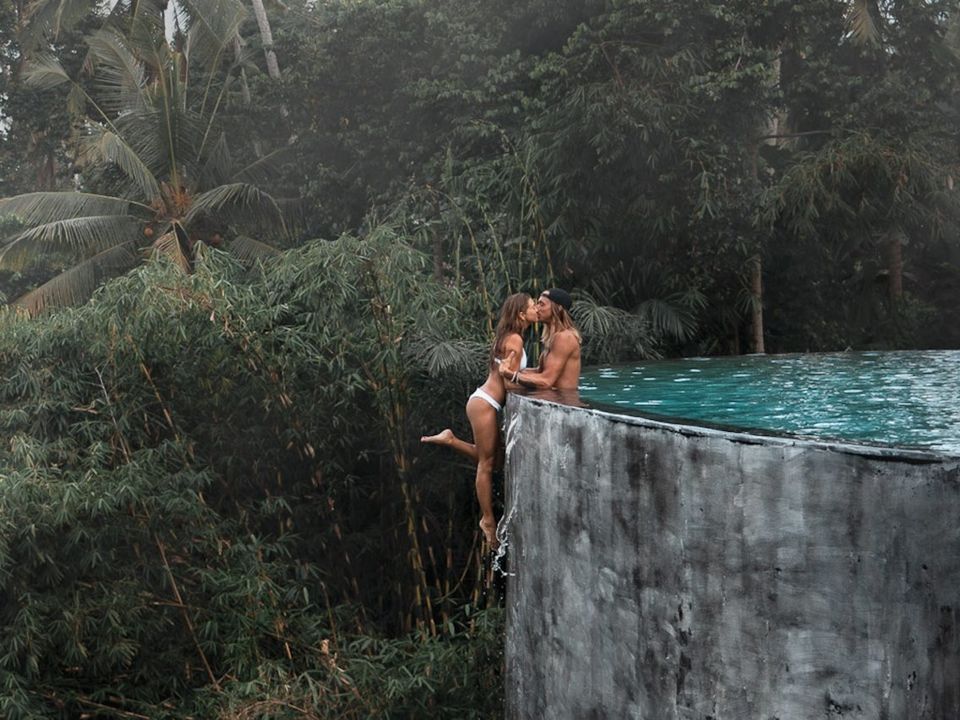 Internet was left wide-eyed after an American travel influencer couple, Kelly Castille and Kody Workman, posted a picture of them captured in a terrifying pose. The jaw-dropping photo featured Kelly hanging off the edge of an infinity pool.
In the photo, Kelly can be seen being held up by Kody as they kiss. The photograph has more than 2o,000 likes on Instagram already.
Many of their followers were left perplexed after seeing the post. While some were scared, others were in awe of the beauty of the picture.
Many followers questioned them about the risk involved in creating the pose, and the couple was quick to assure them.
Kody told INSIDER that they have an understanding about their bodies and they know their limits too. More importantly, he explained that their faith in each other made them go ahead with this. Responding to concerns about the risk involved, they revealed that there was another pool below.
The Picture was taken with a Sony a7 III, tripod and intervalometer.
The couple met over a year ago and they've been travelling together ever since.
Have an interesting travel story to share? Write about it here to share your experiences with the Tripoto community.