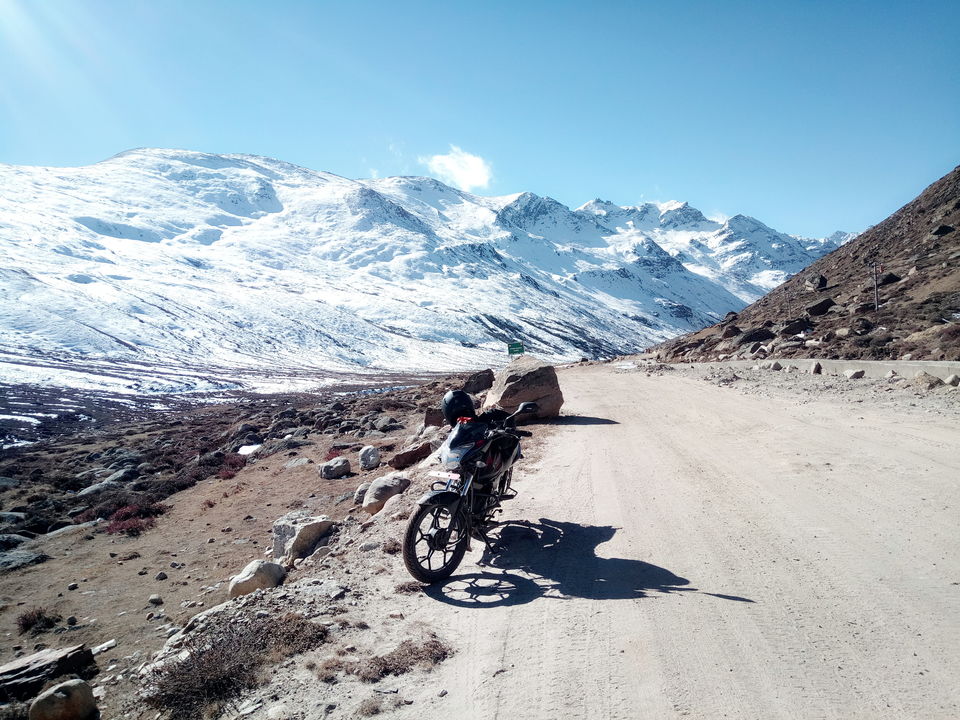 Year 2020. The year of lockdown and virus. It hit the life of the people in the whole world really hard. But still, amidst this global pandemic i was hoping that may be some day during the year end the pandemic will be in control and i can go on a trip.
As i expected, lockdown was no longer in effect in maximum states during the year end and tourism business restarted and hotels reopened.
But still travelling in public transport was a big no. So i decided for a bike trip.
Last trip i did was to Kanyakumari in February just before the pandemic hit. So i was desperate for a break. So i planned for a road trip to sikkim during the winters and started to plan accordingly.
Glacial lakes, snowy peaks, high altitude, endless pastures, numerous waterfalls, peaceful monasteries and towns, scenic landscapes and challenging drives throughout some of the most challenging conditions. Sikkim was a whole package in itself. One can imagine the excitement and adventure.
So without any 2nd thought as soon as my leave was approved, i started my journey on my bike.
>Day 1
26th Nov 2020
Distance-345 kms
Jharsuguda to Raipur
Today there was an all india strike. So i was not sure whether or not to start my trip. But i planned my trip on bike so i took the chance and started the journey from my hometown Jharsuguda (Odisha).
My trip itinerary was for around one week so i had extra days with me so i decided to go to Raipur(Chhattisgarh),visit my sister's home for 2-3 days. So after a long 7 hours ride i reached there by 4 pm.
Stayed there for 3 days, explored Raipur, visited some interesting places like jungle safari, purkhouti muktangan etc.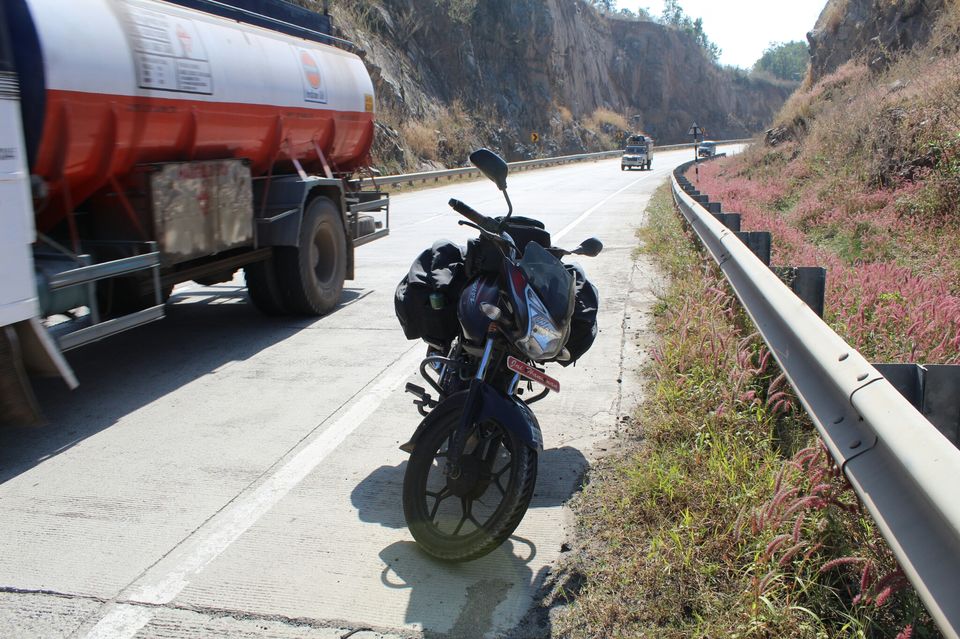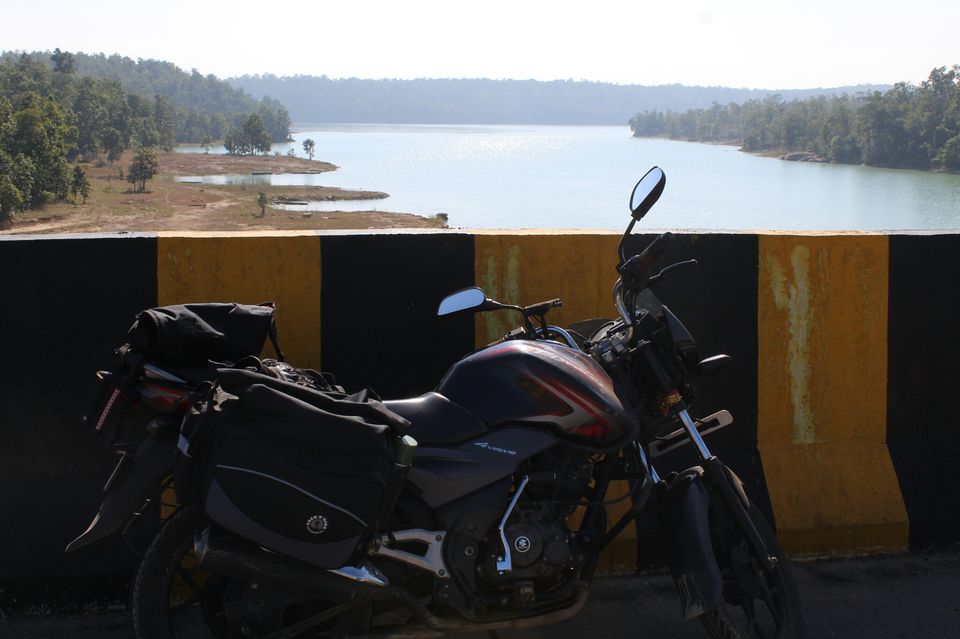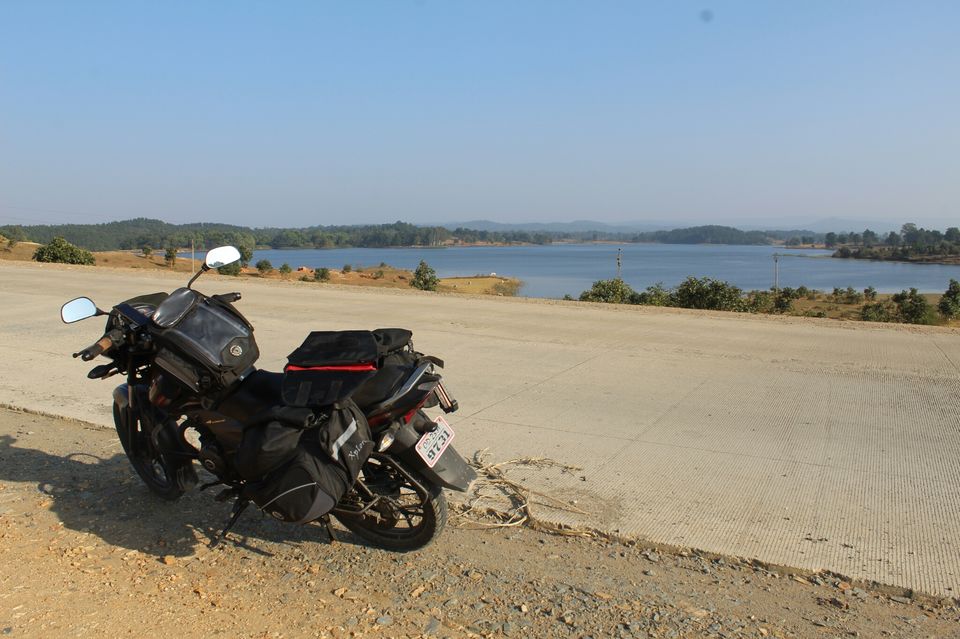 >Day 4
29th November
Distance-460kms
Raipur to Balrampur
After spending 3 days in Raipur, i restarted my journey to sikkim. For today i didn't plan any destination. Just decided to ride till sunset. After a long ride of around 12 hrs i reached a small town named Balrampur im Chhattisgarh. Rented a room in a small lpdge and took some rest. Stay- Adarsh lodge 350/- per day.
>Day 5
30th Nov
Balrampur to Darbhanga
Distance-470 kms
Last day i planned to ride till sunset and tried to cover as much distance as possible but i realized that it was a mistake. After sunset on my way i didn't found any town or city, even a single village. I rode through forest for at least more than an hour in the dark. I was a bit scared, road conditions were also bad. So learning from my past mistake today i planned to ride till Darbhanga(Bihar). Not much to tell, started my ride early morning, did not took many breaks, reached Darbhanga at around 7 pm. Stayed at Hotel Rama residency 600/- per day
>Day 6
1st Dec
Darbhanga to Gangtok
465 kms
Another 465 kms were left for Gangtok. So i planned to reach there before dark. I started early, didn't take much break. Road conditions in Bihar were excellent, mainly highways. I crossed Bihar, West Bengal md reached Sikkim border within 2 pm. Gangtok was another 100 kms and these 100 kms were going to be real challenge. The mountains, curves, hair pin bends, steeps started. I had some difficulties with by 125 cc bike but somehow i reached Gangtok at 5pm.
I was little bit tired today. Last 3 4 hrs were too much challenging but still the excitement of riding on the mountains after a long 17 months was amazing. Last i visited Himalayas was when i did my ladakh tour on bike.
After reaching Gangtok, immediately searched for a hotel, as i was too much exhausted, completed dinner and rested as next day going to be another challenging one.
Stay at- Hotel pratigya residency
1200/- per day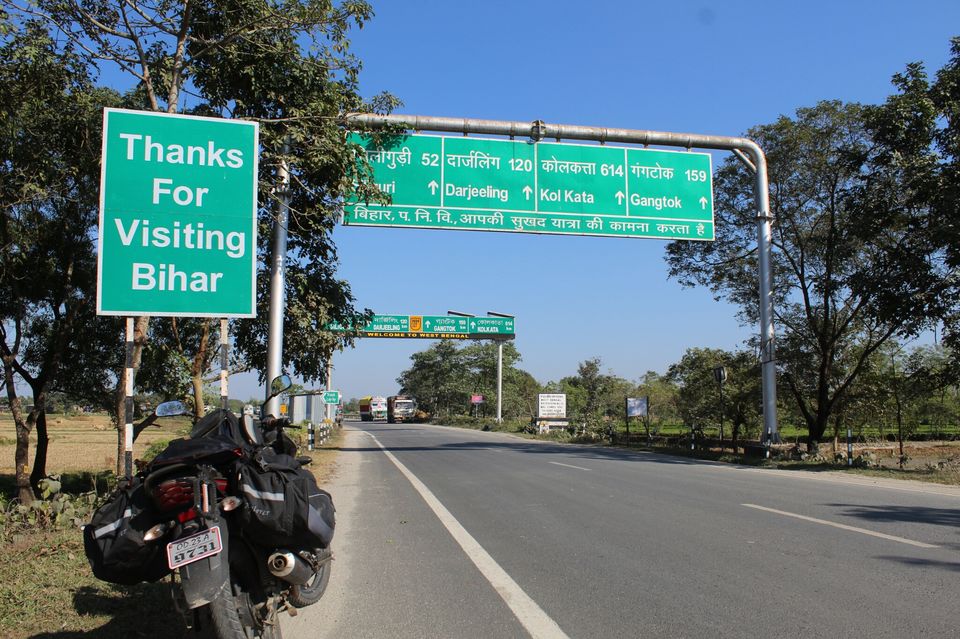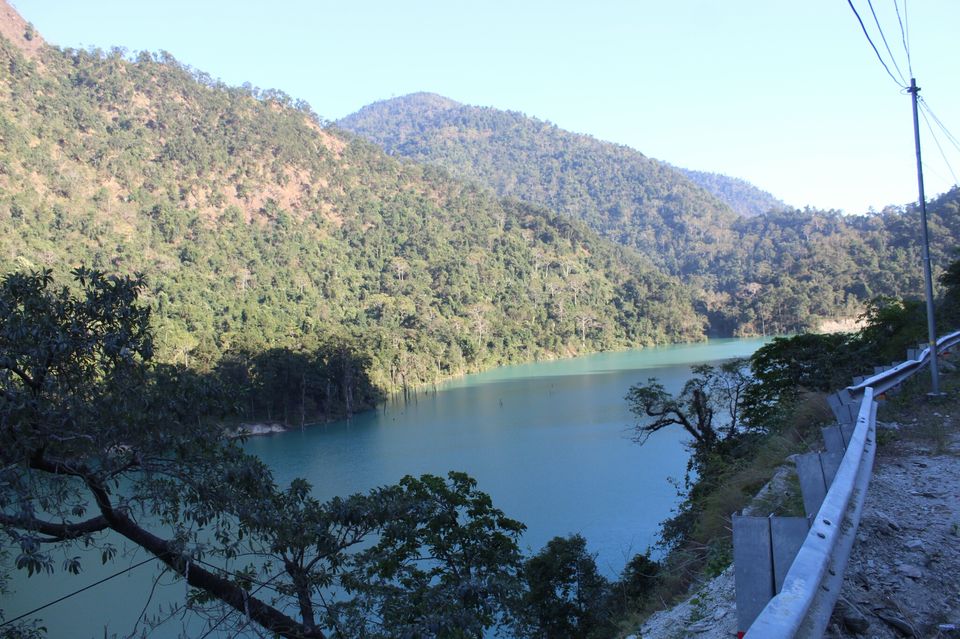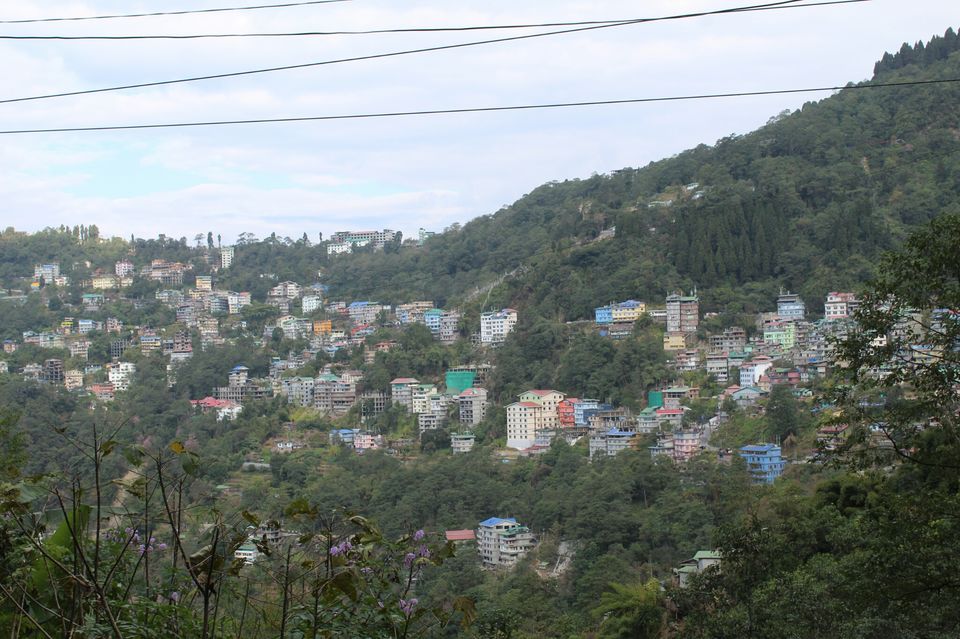 >Day 7
2nd December
Gangtok to Lachen
140 kms
Next morning, i took my permits from am agent,which cost 1000 rs. I started my journey to Lachen (north sikkim). Gangtok to Lachen distance was only 140 kms but the road conditions was worse and extremely challenging. Lachen is a small village and is a perfect place to halt your journey between Gangtok and Gurudongmar lake. Road to Lachen is full of natural beauty. Trees, forests, high waterfalls, make the ride too much scenic and beautiful. But as i stated, roads were really in bad condition, covering only 140 kms took around 6 hrs. Reached my hotel at around 4pm. Weather conditions in Lachen were too much harsh. After sunset the temperature went below zero degree. Locals said there was a heavy snowfall the day before so i was really excited to explore Lachen the next day. Stay at- Bayul inn 1244/- per day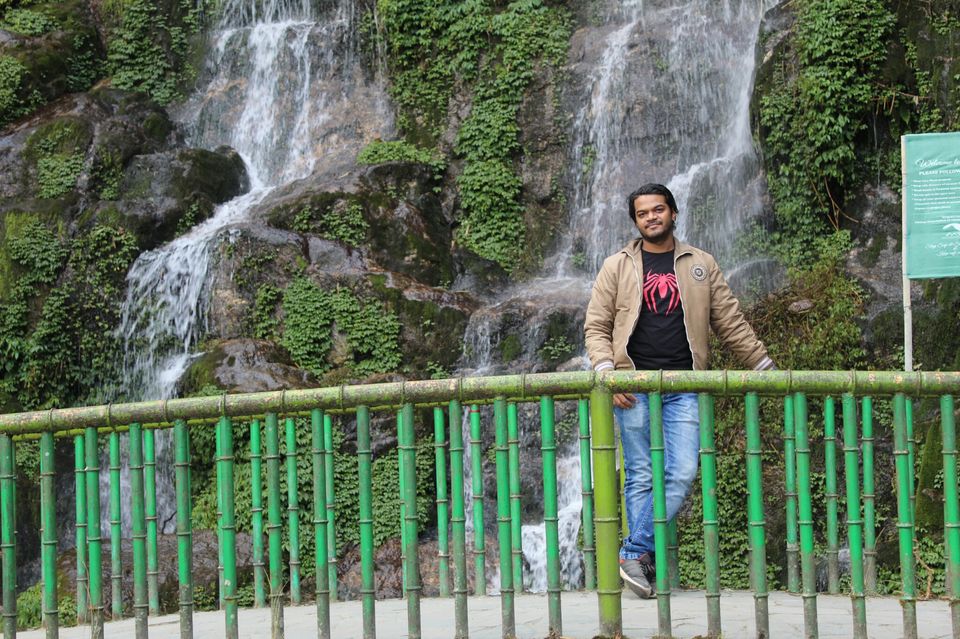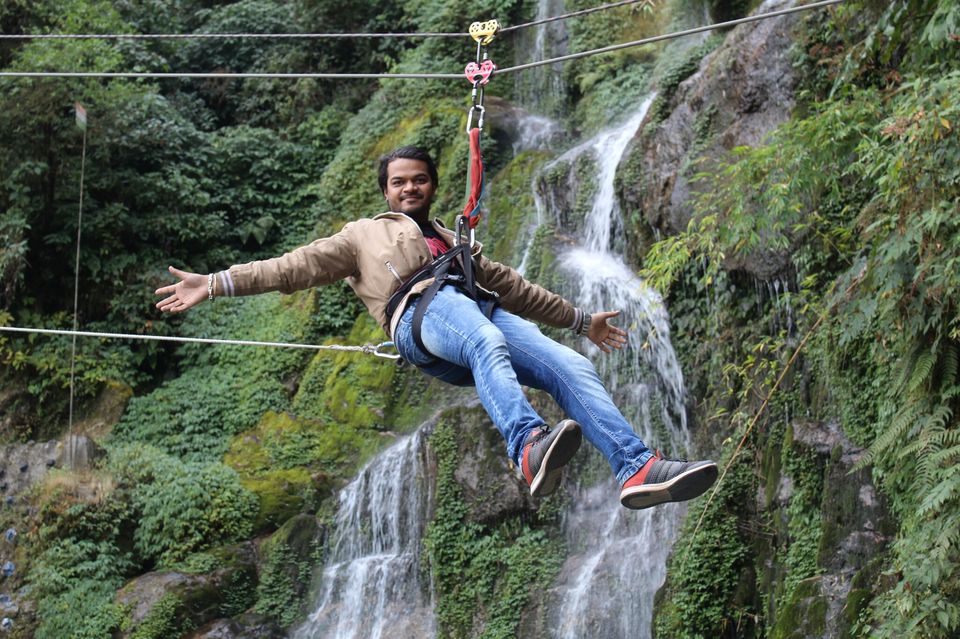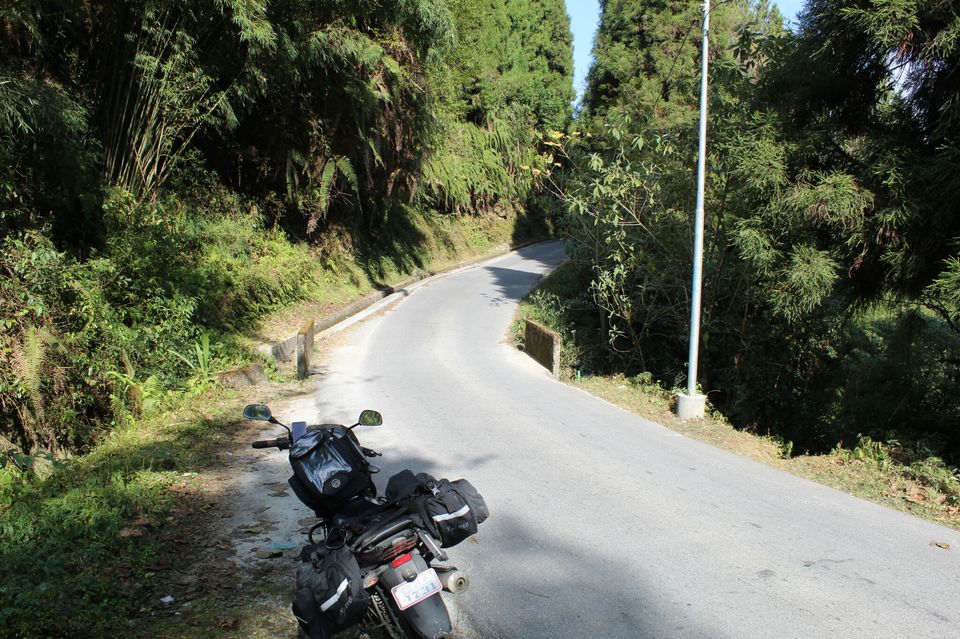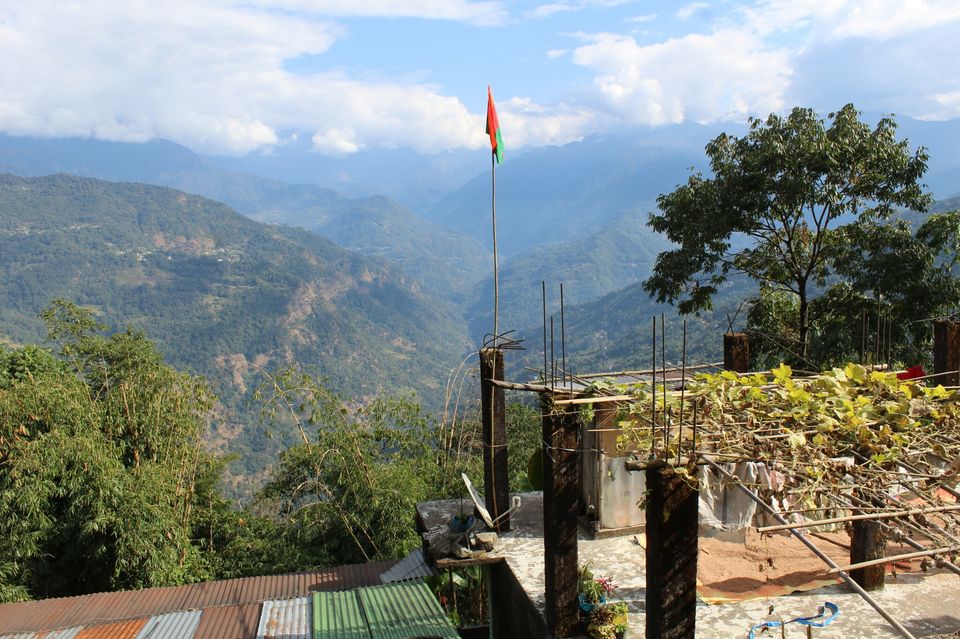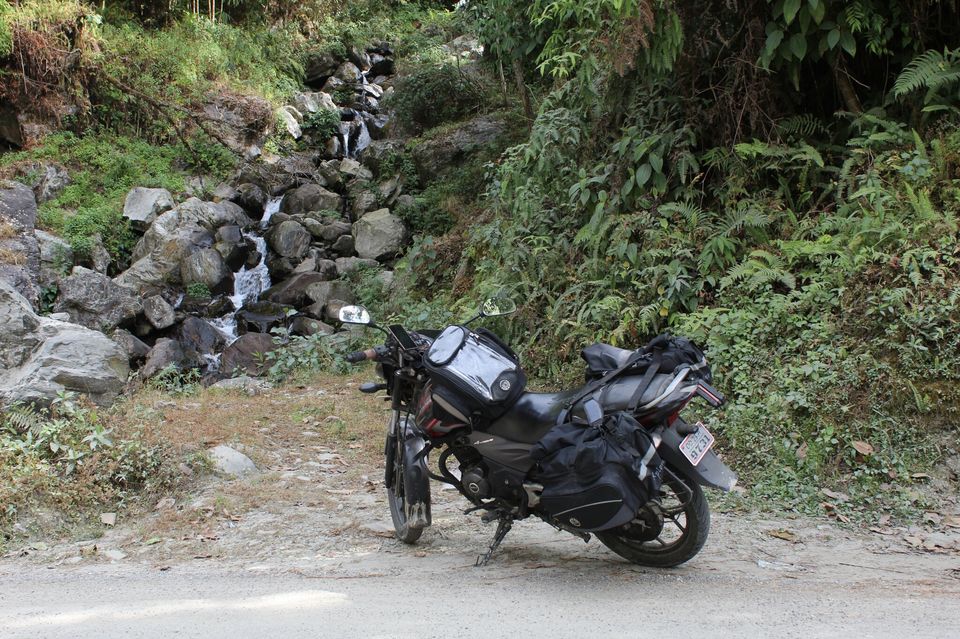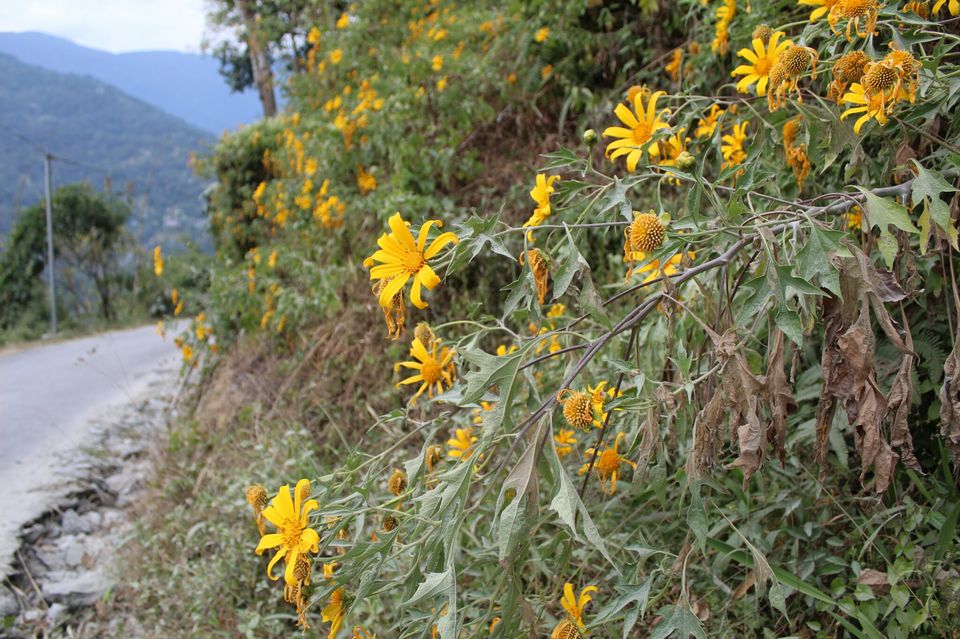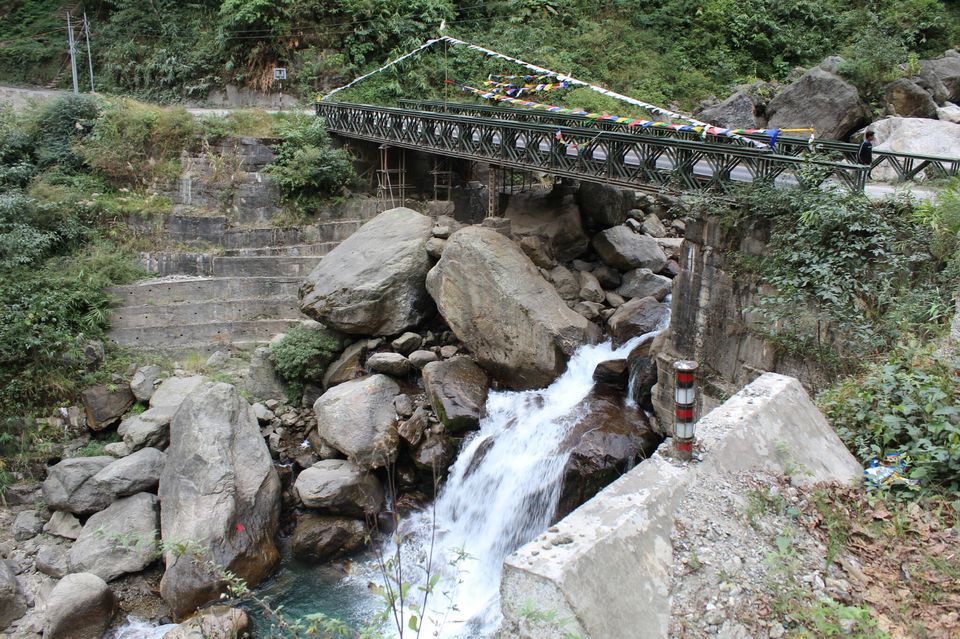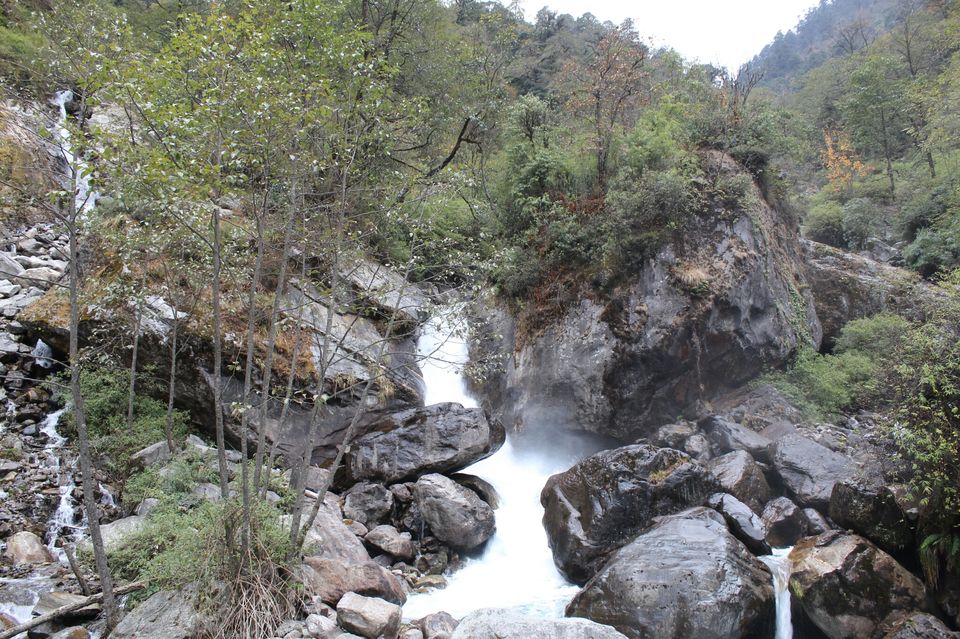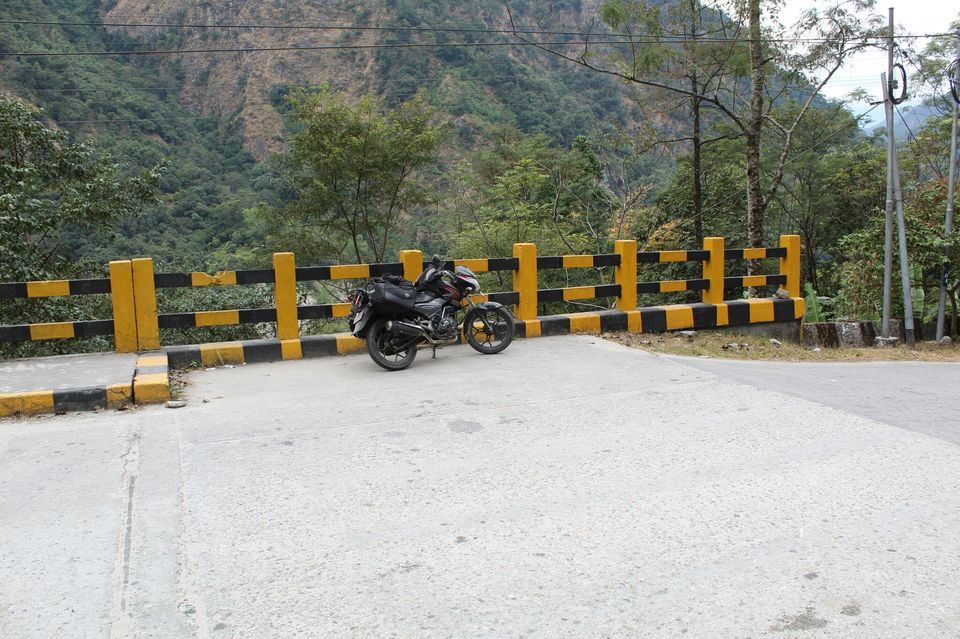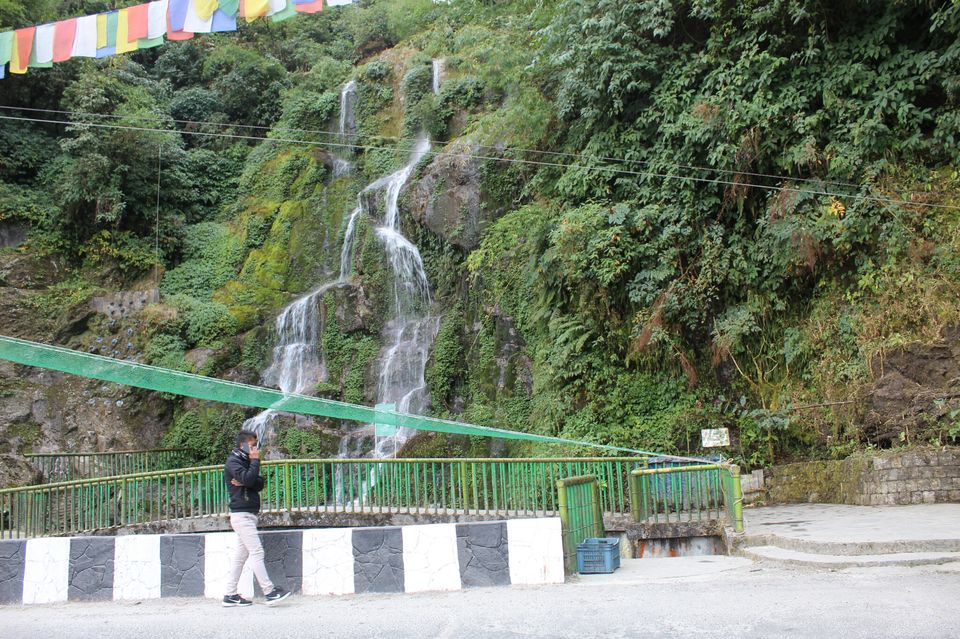 >Day 8
3rd December
Gurudongmar lake
Today was going to be the highlight of my trip. Gurudongmar lake is one highest lake in the world. But one has reach there before 12noon as the weather conditions there become extreme after 12. So i started early from my hotel as u need to reach the checkpost before 10 am if you are visiting gurudongmar.
Journey from Lachen to gurudongmar took around 4 hrs. It was only 60 kms from Lachen but majority of the roads were offroading. They were just pebbles and gravels. As the area experienced heavy snowfall the day before some places on the road were also covered with ice.
But the view, the mountains, the blue sky, the snowy peaks, semi frozen rivers, the glaciers made the whole ride from Lachen to gurudongmar really amazing and beautiful.
The temperature there was freezing, and the chiiling winds made the condition even worse.
I stayed there for more than 30 minutes, built the prayer stones,but at such high altitudes you should not stay there for more than 15 minutes due to lack of oxygen.
I felt little bit dizzy, the temperature and the wind were freezing. I did a mistake by removing my helmet and winter cap, exposed to the chilling wind for too long. My hands were completely frozen.
So i decided to return to my hotel immediately. Without taking any break i returned to my hotel at around 3pm, completed my lunch and took some rest.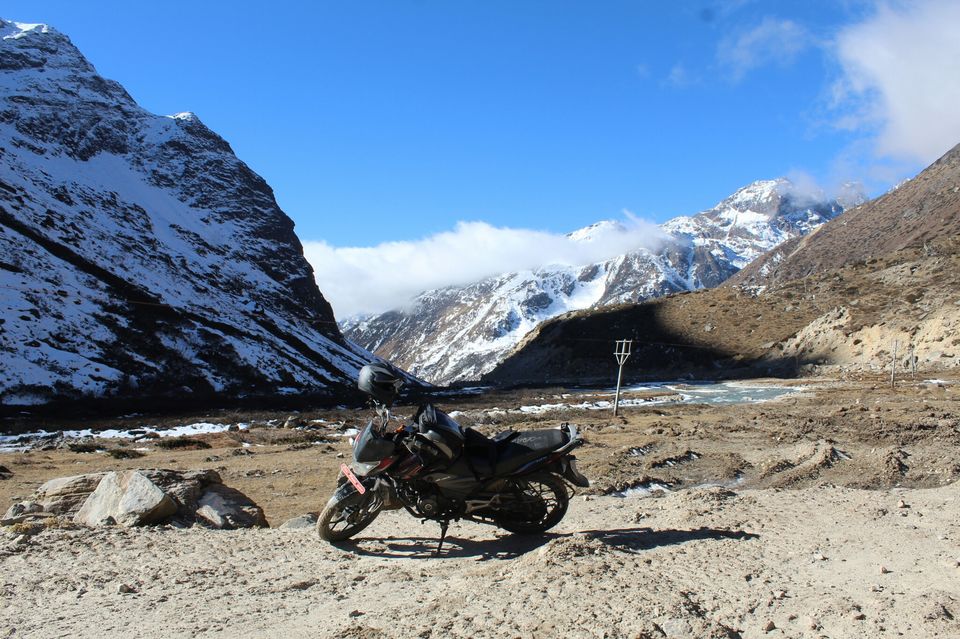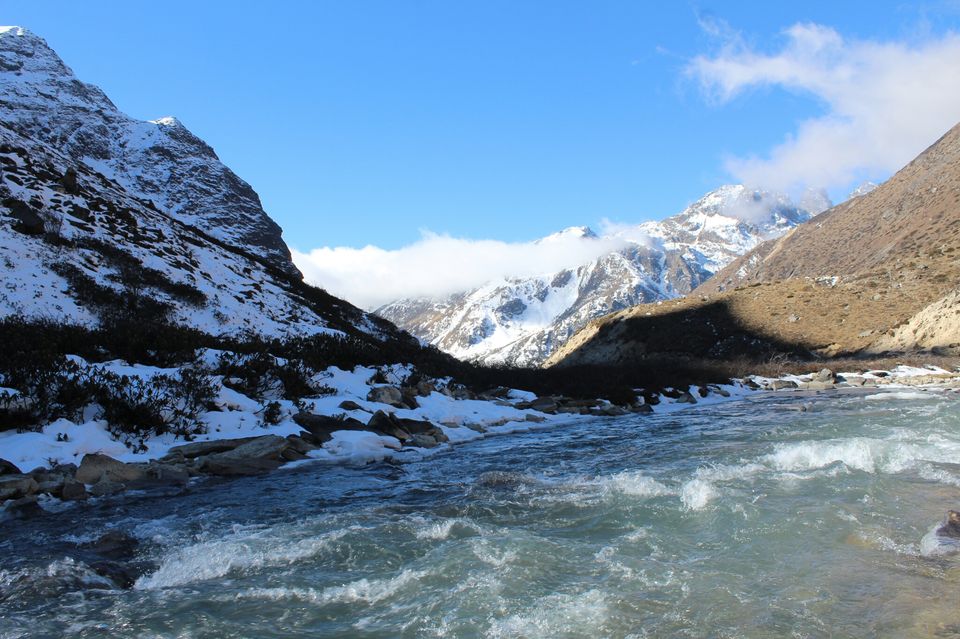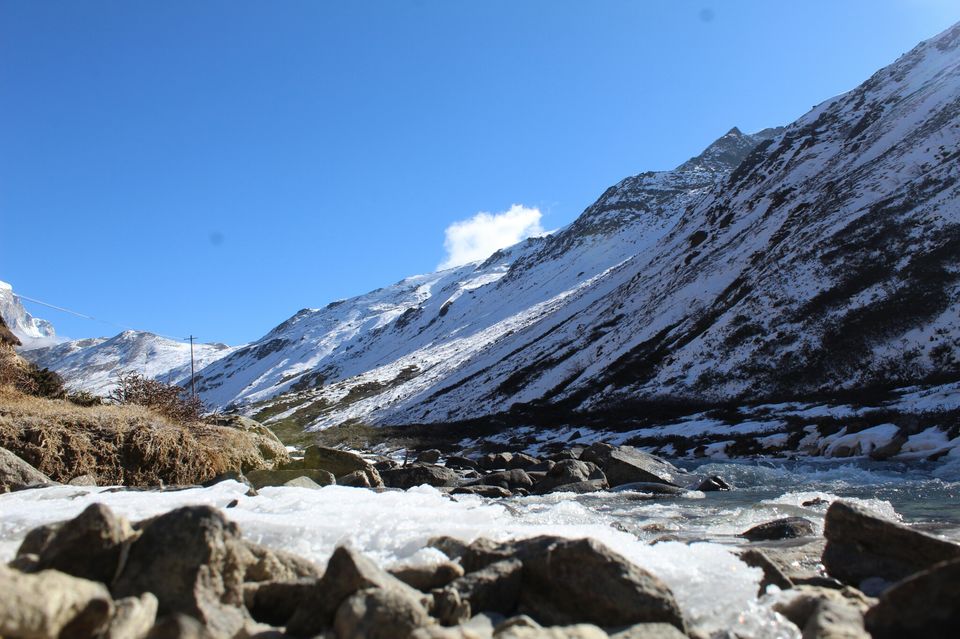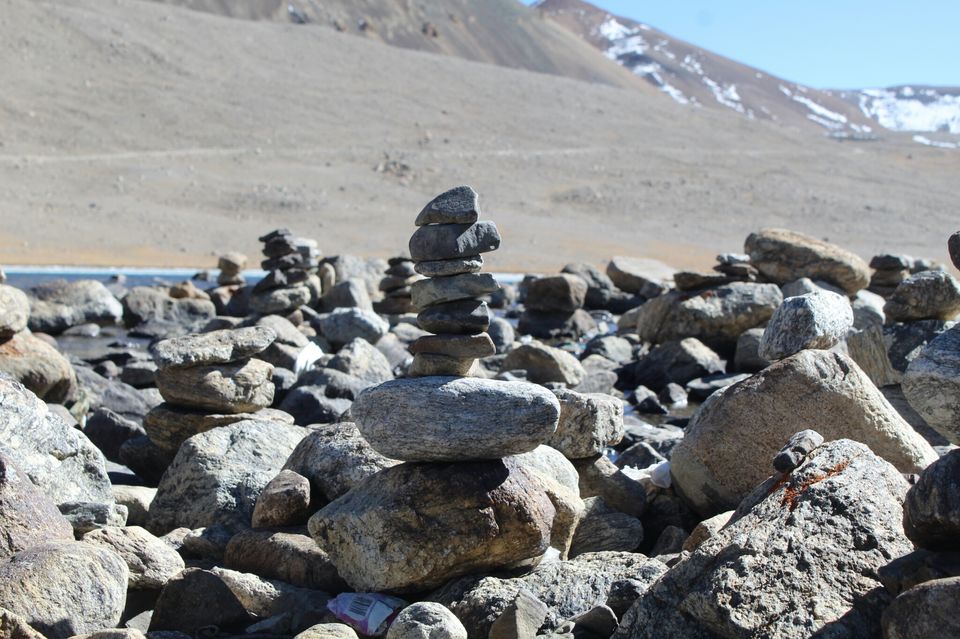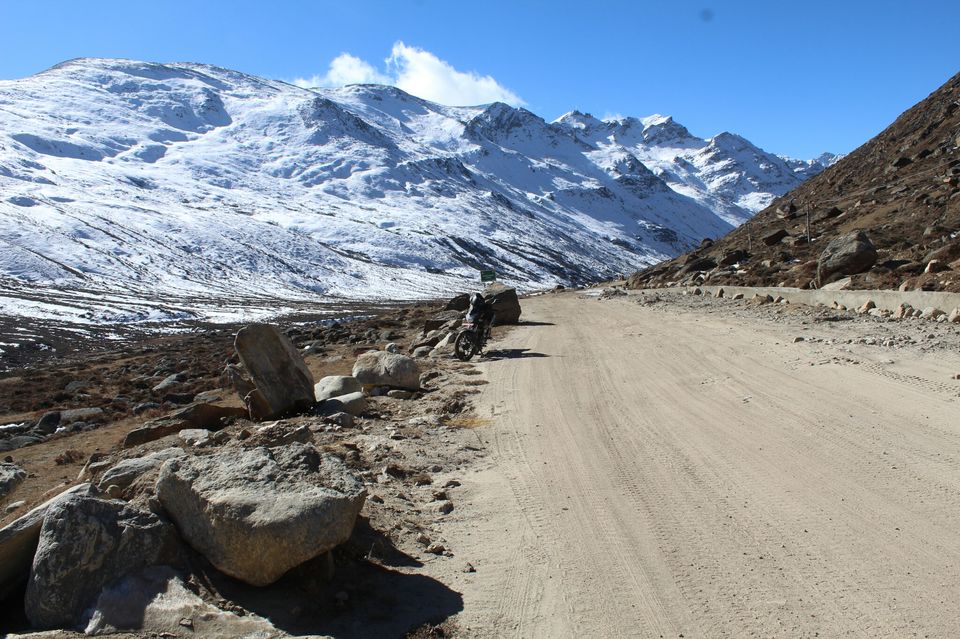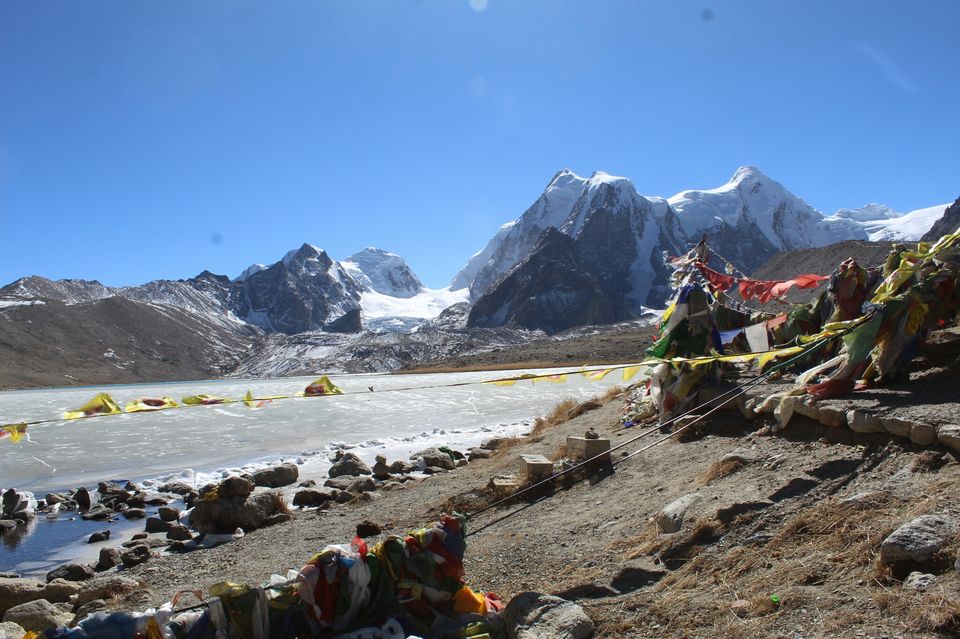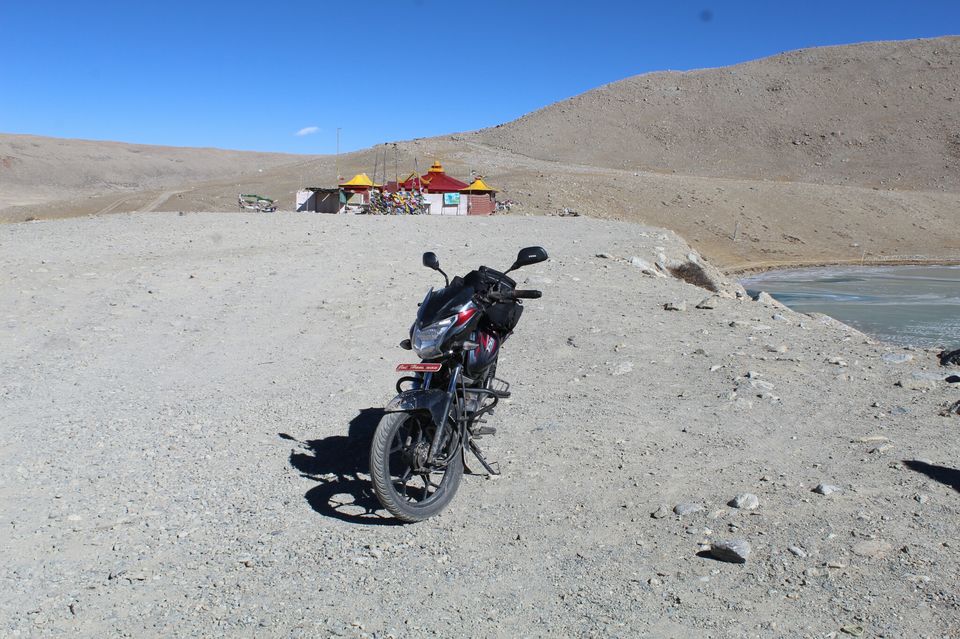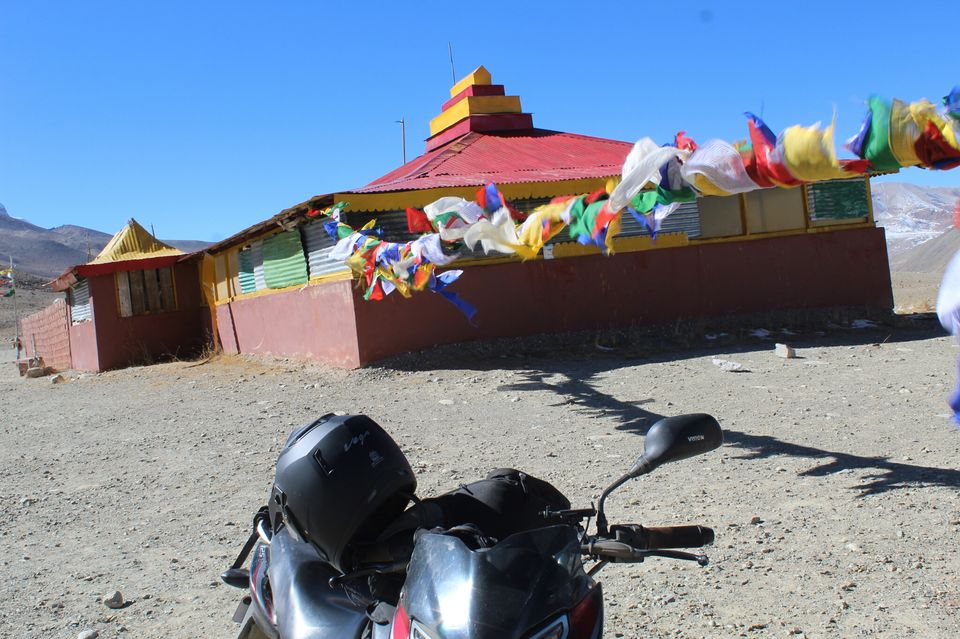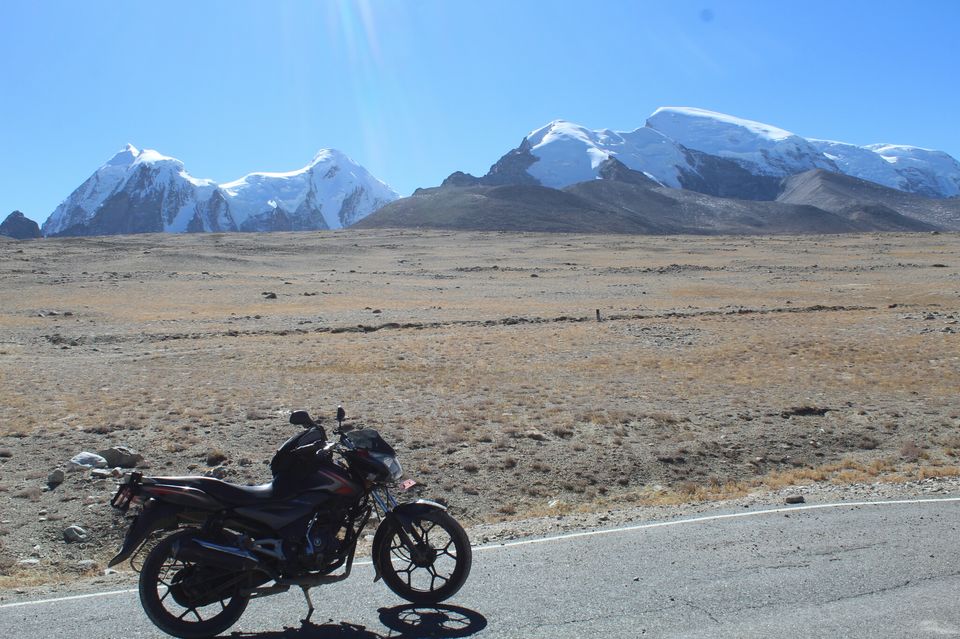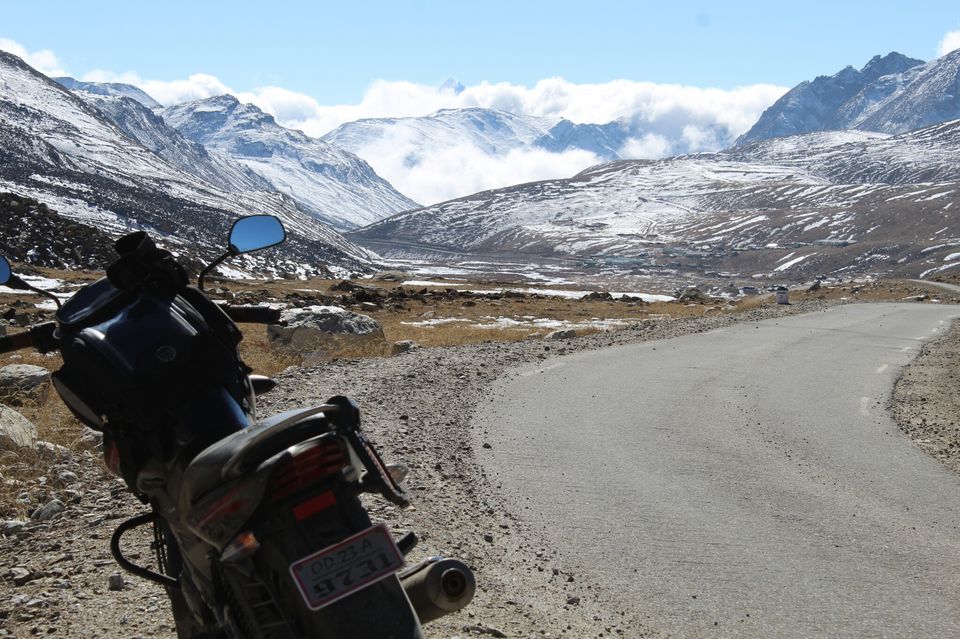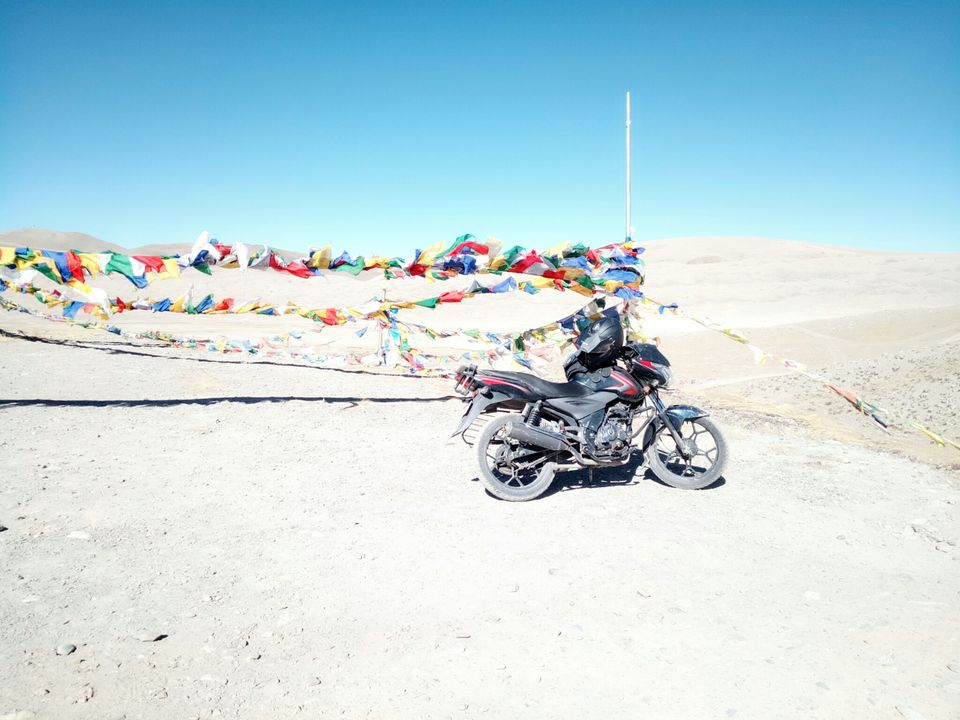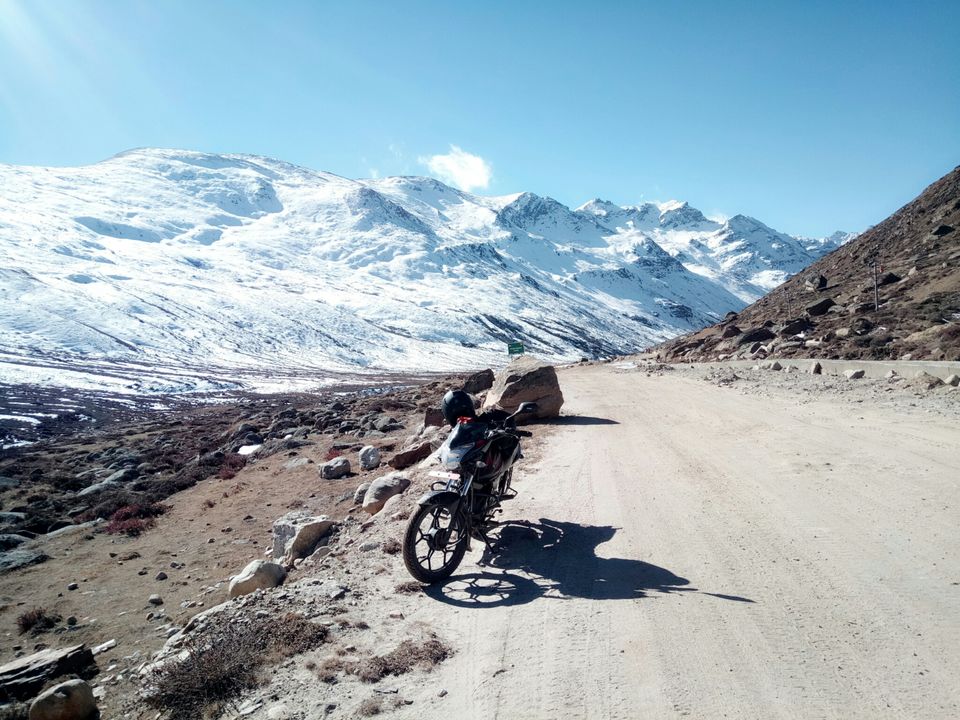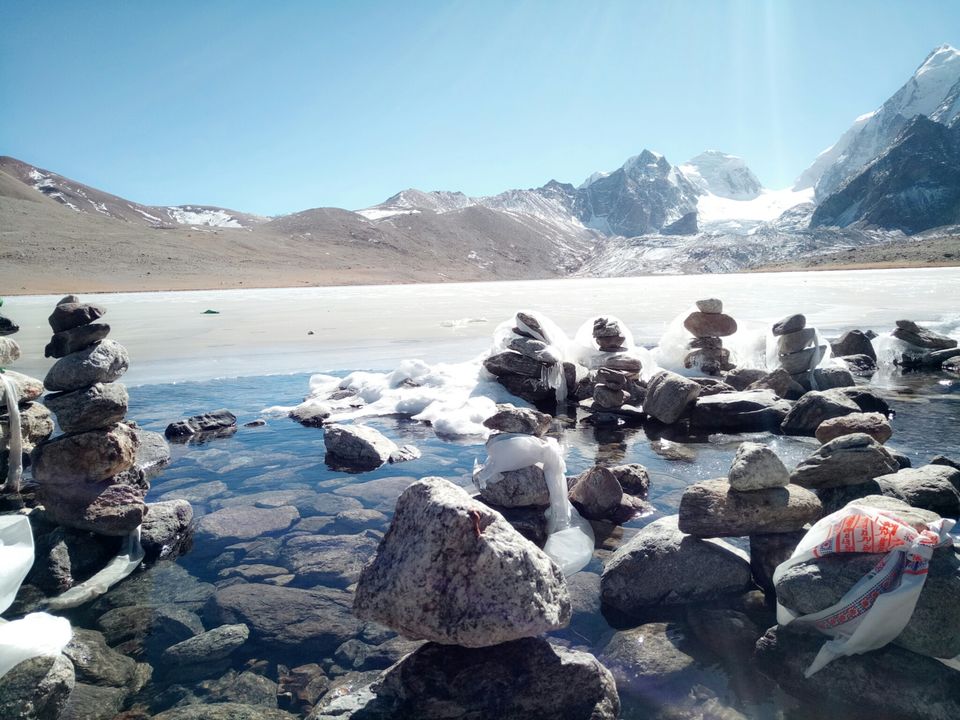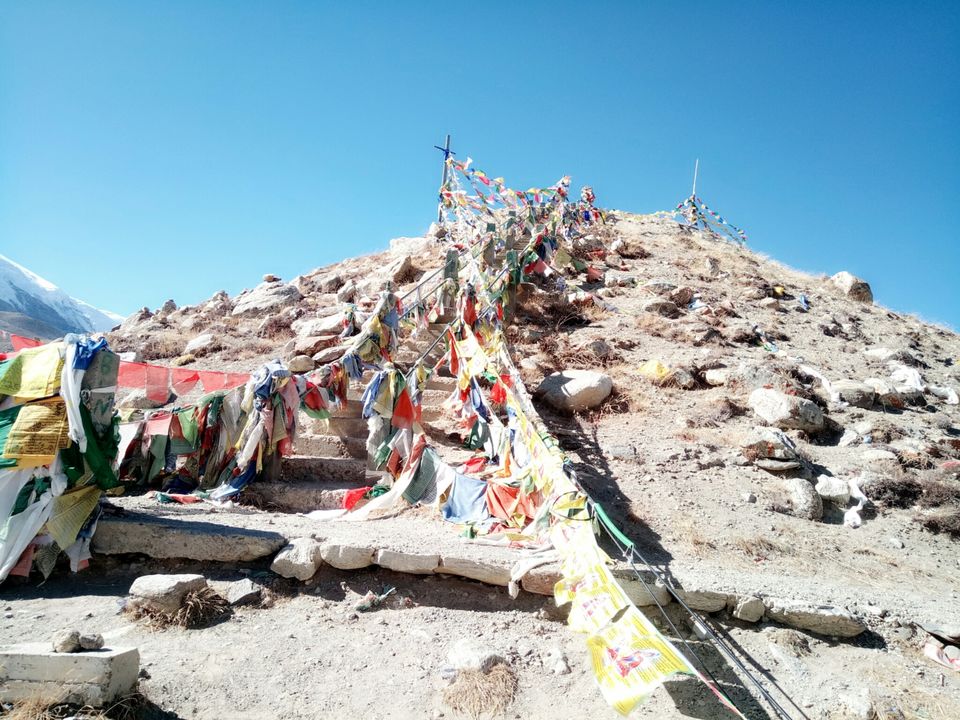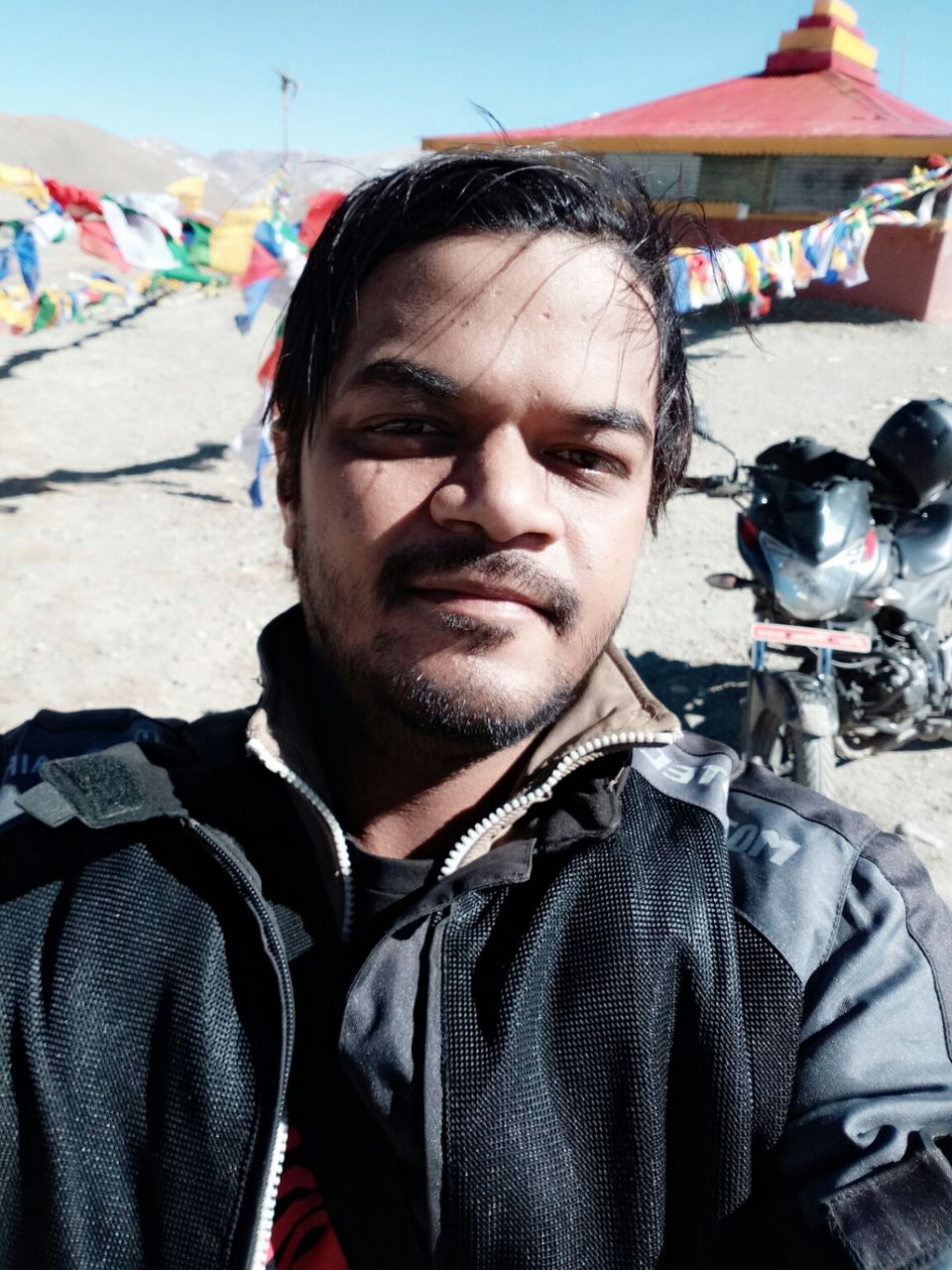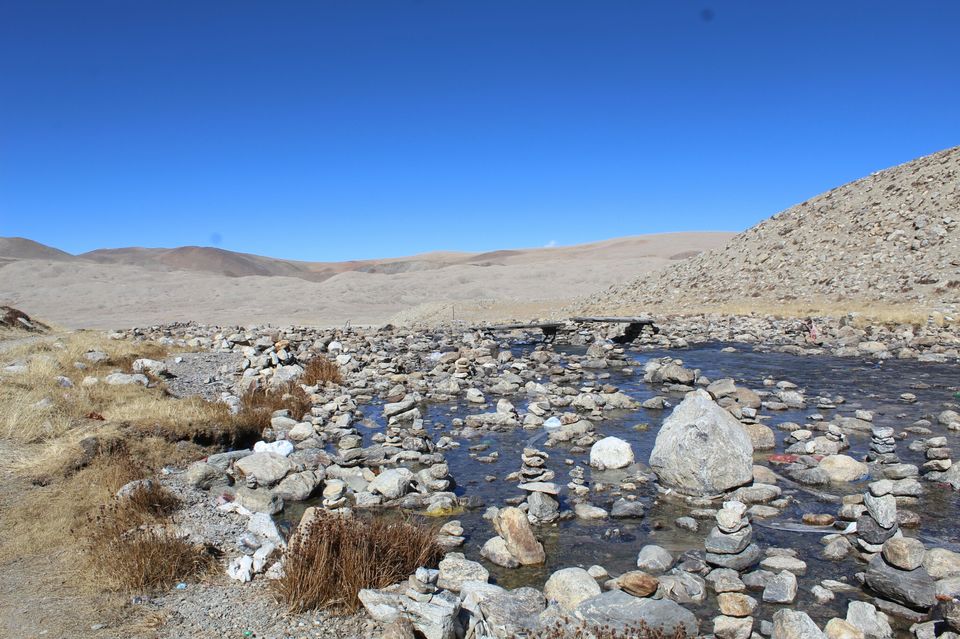 >Day 9
4th December
Lachen to Lachung
50 kms
Today i faced the only problem during my trip and it was a big one.
I did online booking for a hotel at Lachung which was only 50 kms from Lachen. So i planned to reach there by 10 am, check-in into the hotel, keep my luggage and then visit Yumthang valley and zero point.
But while on my way just 10kms away from Lachen, my bike got punctured in the middle of nowhere. The whole area was a dense forest, a completely deserted place with not a single human nearby. I just stood there for 10 minutes and decided to push my bike and thought may be i could meet someone on the way.
Luckily after just 2 kms i found some locals and asked them for help. The nearest town, where i can get my tyre fixed was 40 kms from there. So with their help i rented a vehicle took my tyre tube and got it fixed. The whole process took me around 6-7 hrs. The local people were good and helped me a lot. Finally i got my bike fixed and i reached my hotel at Lachung at around 5 pm. It was already dark by the time I checked in. So i disheartedly cancelled my plans for Yumthang valley and zero point and thought may be next time.
Stay at - Hotel royal delight
1030/- per day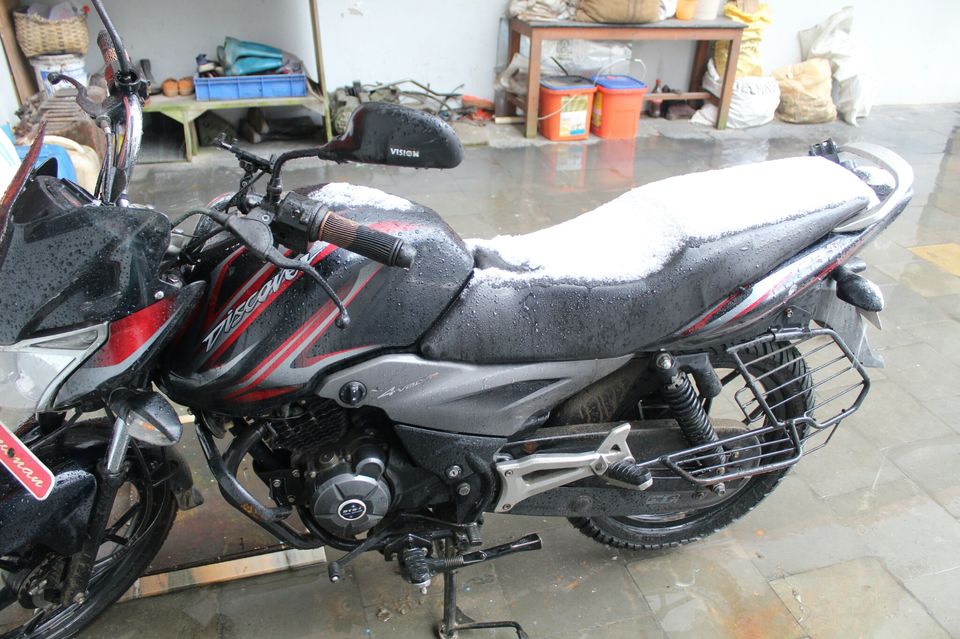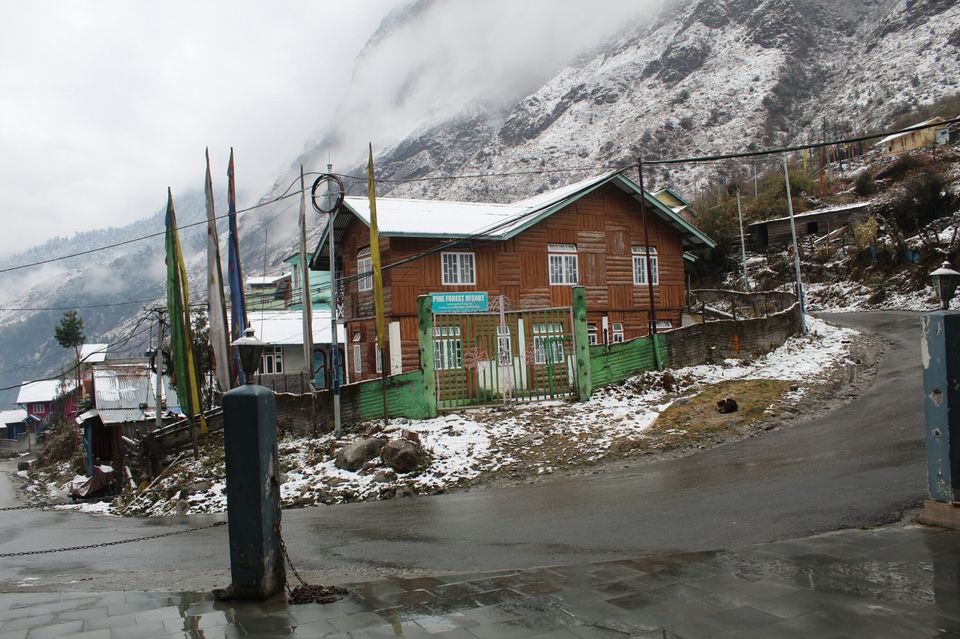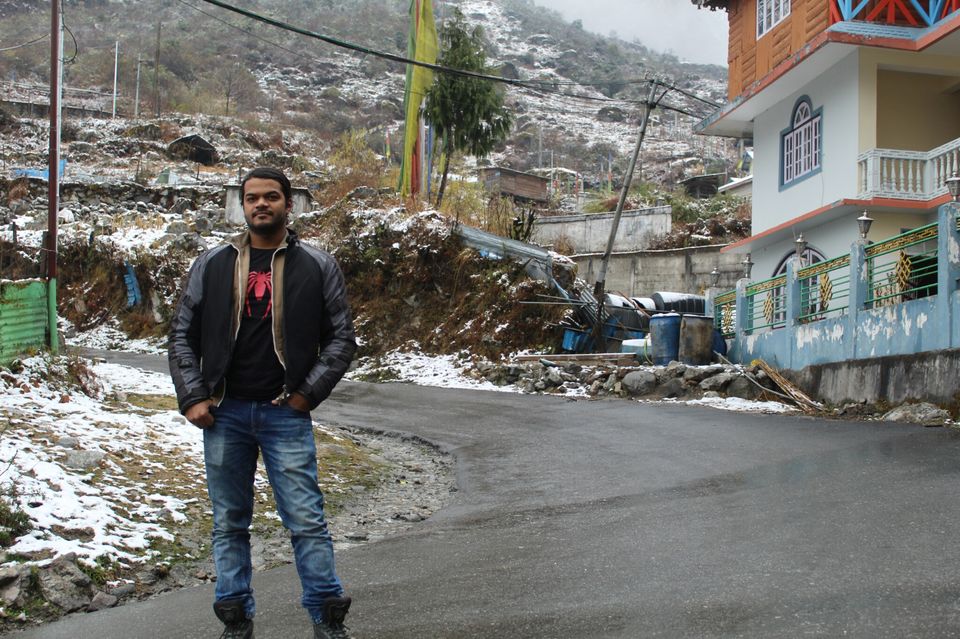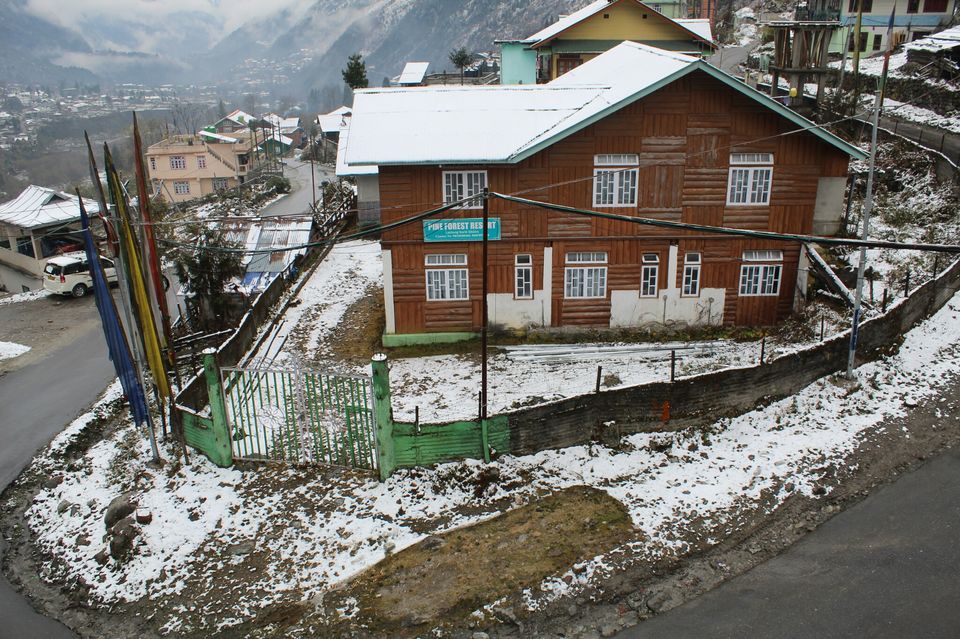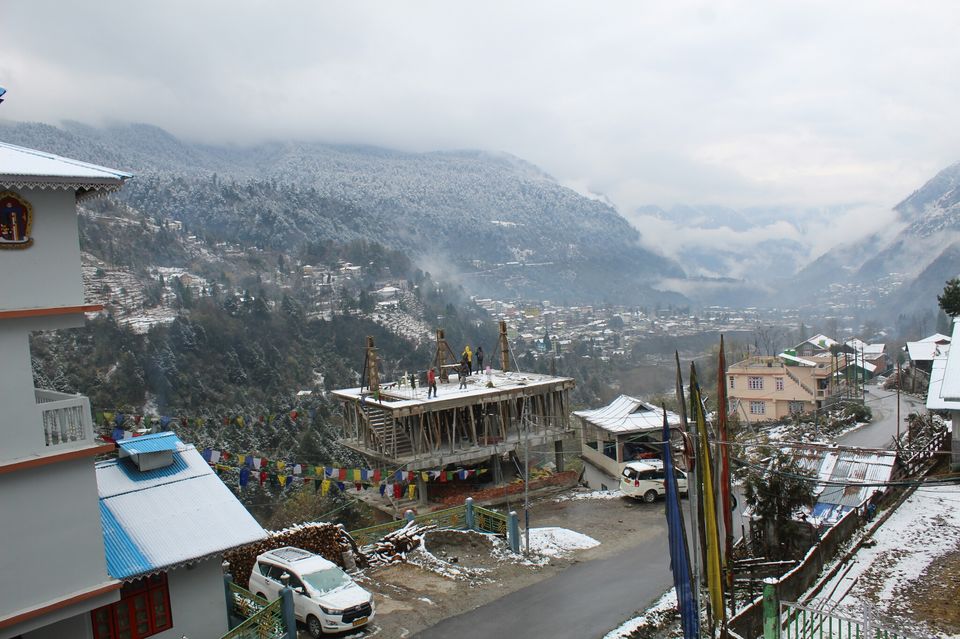 >Day 10
5th December
Lachung to Gangtok
120 kms
Next morning, after a good sleep i opened the door, i was fully mesmerized by the view outside. In the night, there was heavy snowfall and the whole area was covered with snow. The view was amazing. My bike parked outside the hotel was covered in snow.
The beautiful view totally refreshed me.
After completing my breakfast, i started for Gangtok. The way to Gangtok from Lachung was very beautiful and scenic. It was full of greenery and huge waterfalls.
I reached Gangtok at 3 pm, checked in to my hotel and took some rest.
It was my last day at Sikkim today so at evening i did some shopping at the mall road.
Stay at- Hotel Himalaya
550/- per day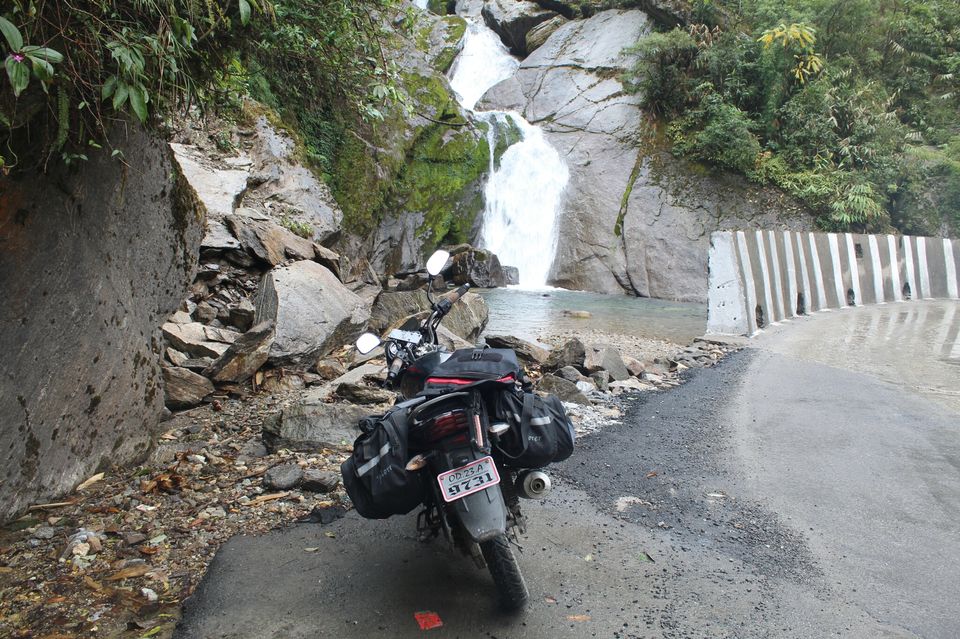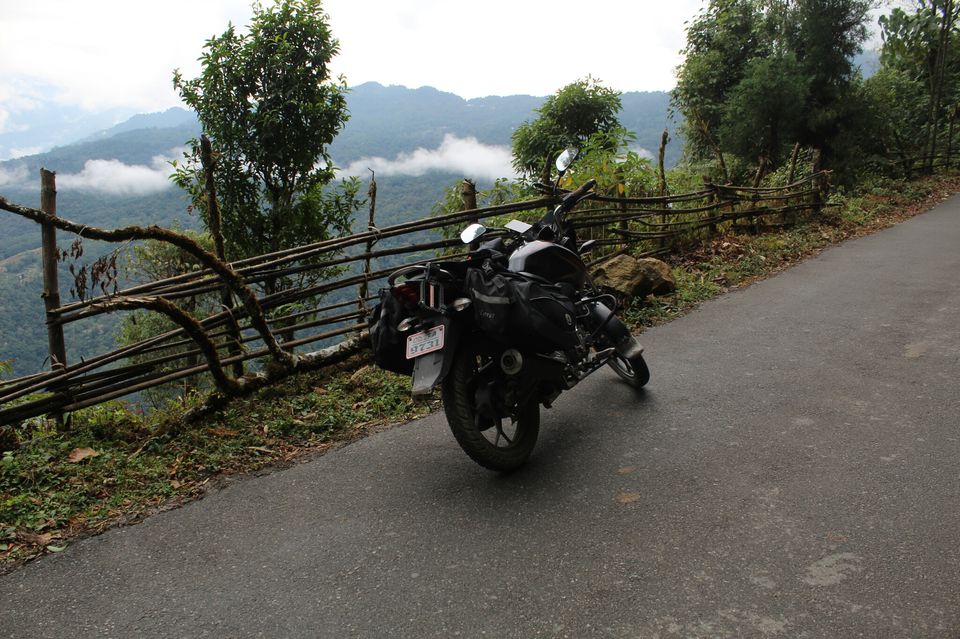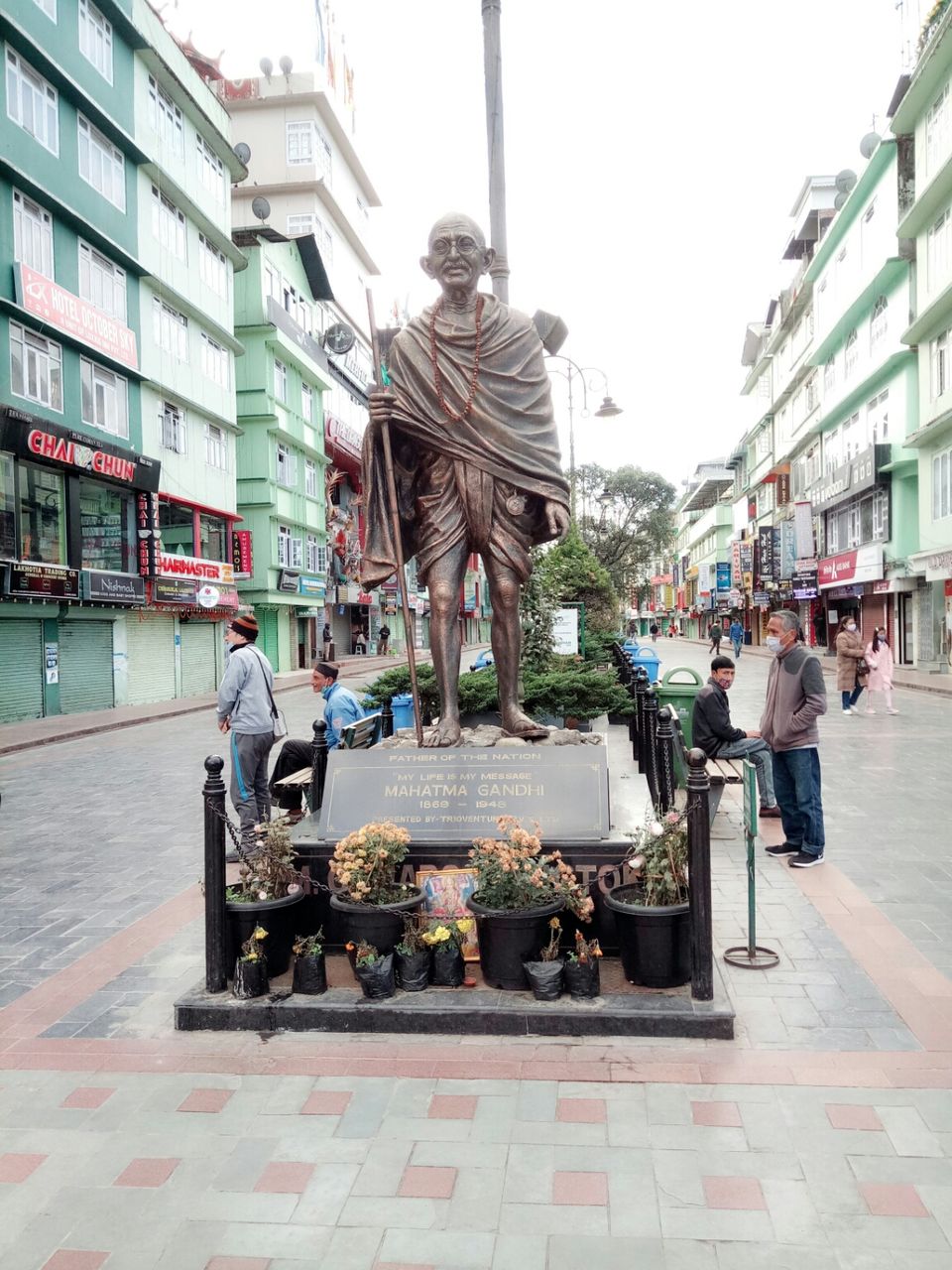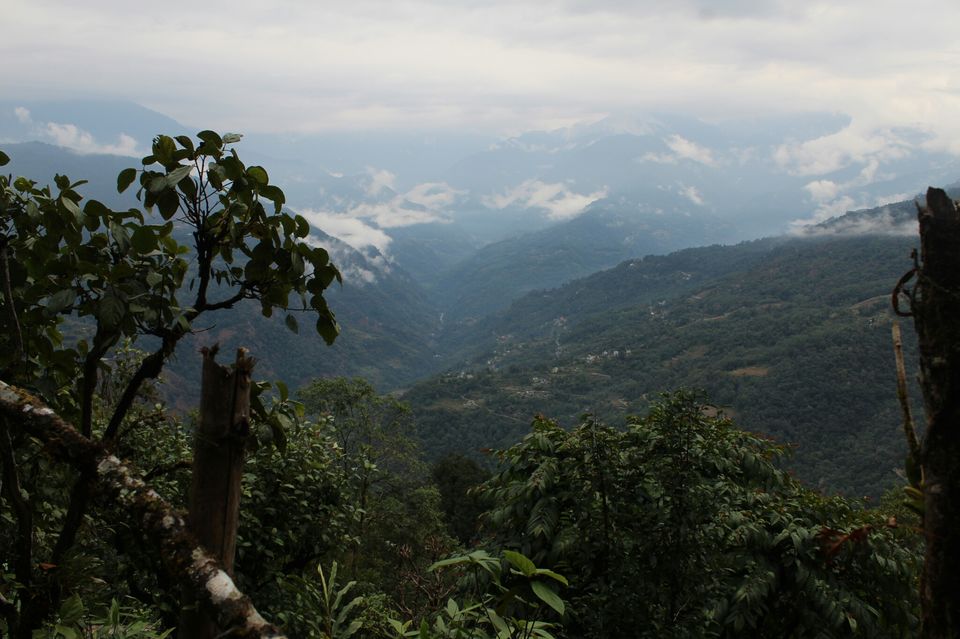 >Day 11
5th December
Today i was going to start my return trip to my hometown, Jharsuguda. It was around 1100 kms from Gangtok according to Google maps. So i started early morning. The whole trip was amazing. The views of the mountains, snow, waterfalls, forests. The whole trip was a full package in its own. It contained happiness, excitement, adventure with some problem off course. But was also a bit tiring. The roads here were really challenging as compared to Ladakh. It really tested me hard. I was a bit exhausted. So the return trip took me 3 days. I started on 6th and reached my home on 8th December at 11 am. In between i halted at Bhagalpur(Bihar) and Konbir(Jharkhand). In Bhagalpur, i stayed at at Hotel sheesh mahal which was quite cheap. I got a room at only 300/- and at Konbir i had to stay at a road side dhaba as there was no hotel nearby anywhere.
So overall the trip was very challenging. But you will never know the experience and adventure unless you try it. In this journey, i experienced almost all kinds of situations, with a little difficulties.
I rode in snow, rode in extreme cold temperatures, rode during the night through forests, got some bike trouble, met with the locals, rode some of the most challenging roads and much more.
But i reached home safe and sound with lots of beautiful memories.
So then, till the next ride. 😊