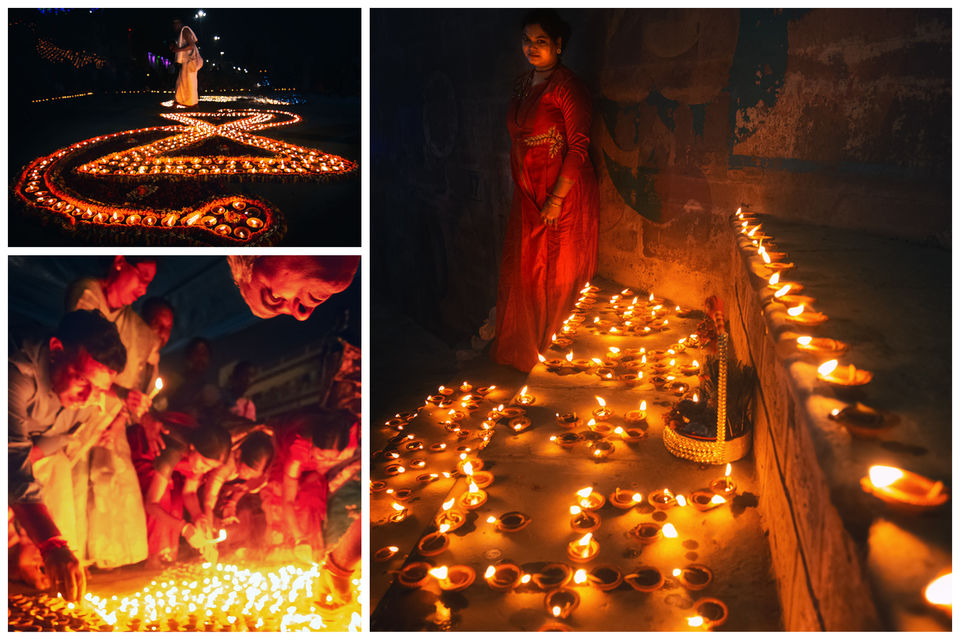 While the entire India celebrates Diwali, Varanasi - the oldest city in India, has a specific festival called 'Dev Deepavali'. Dev Deepavali has nothing to do with Deepavali, except the very obvious involvement of 'deep' or lighting lamps.
While this is a festival where thousands of devotees and enthusiasts turn up at Varanasi every year, I am looking back at my last year's experience with this beautiful festival through a few favourite images that I clicked.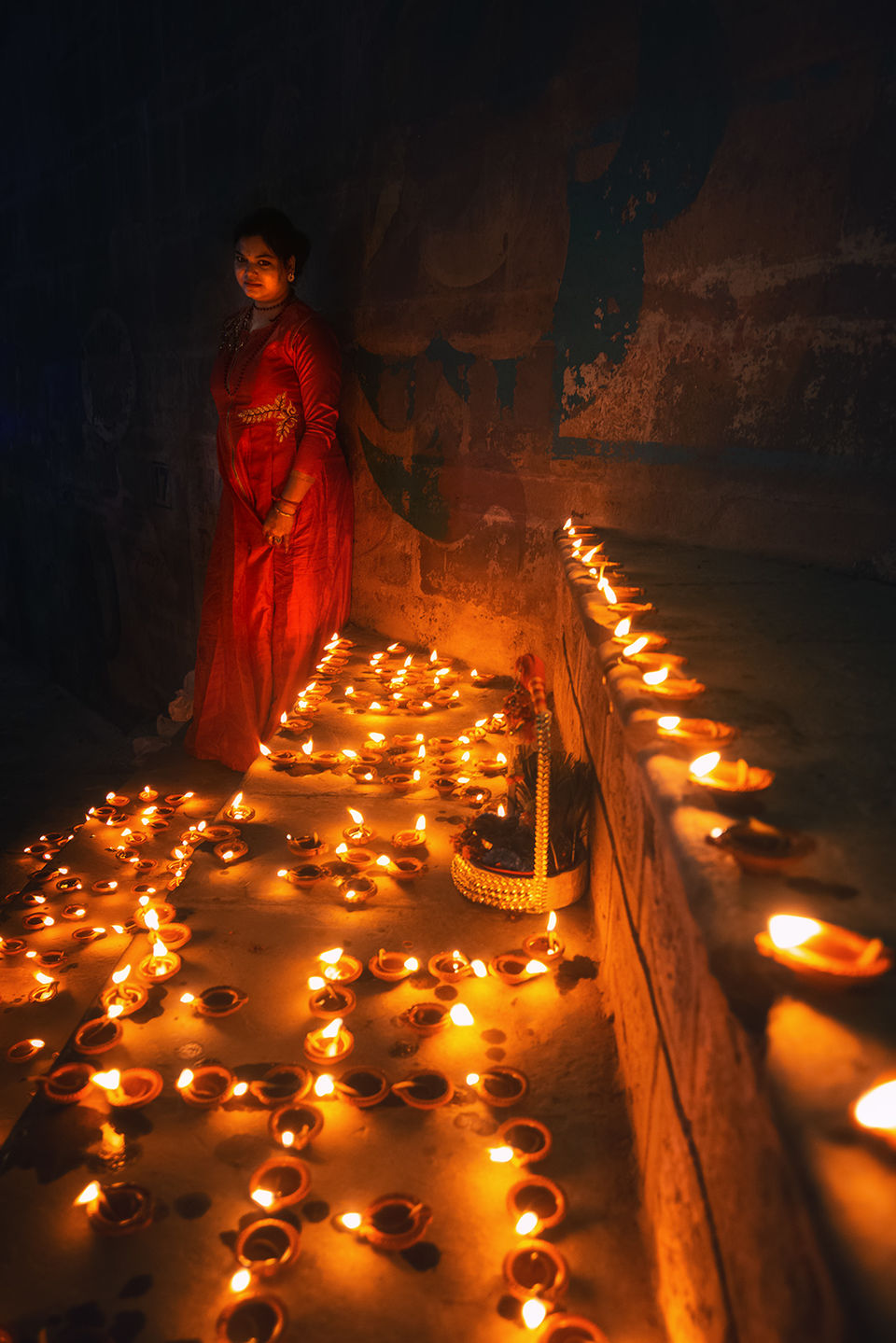 As legends have it, Dev Deepavali is celebrated to mark the victory of lord Shiva over the demon Tripurasur. This comes 15 days after Diwali, and on the full moon night in the month of Kartika.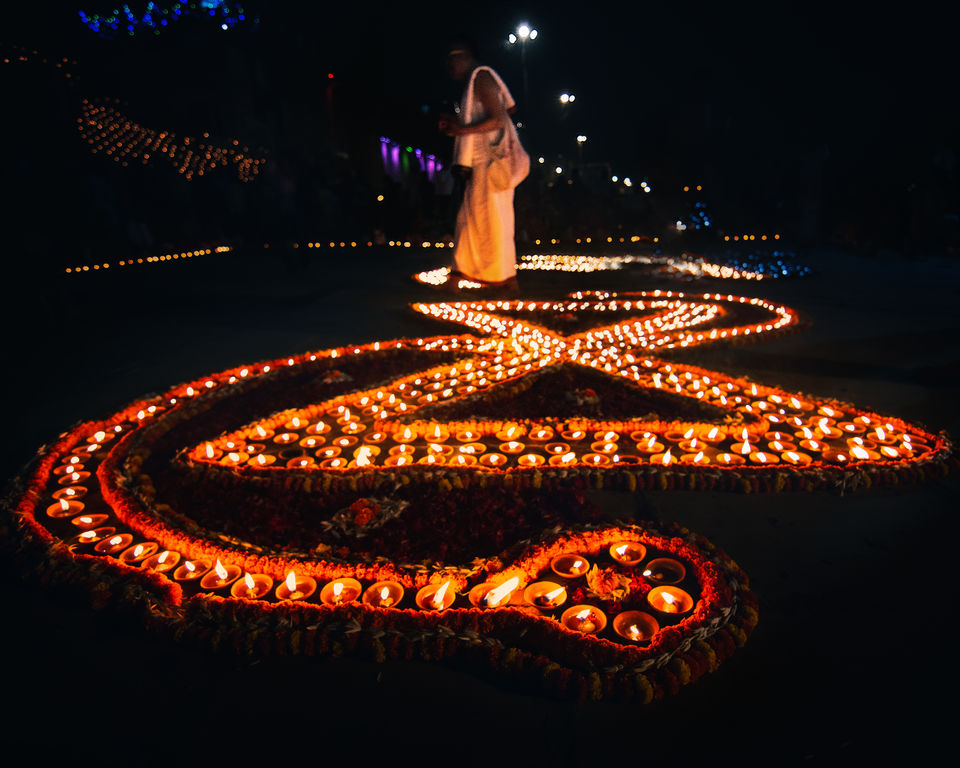 All the stairs and ghats of Varanasi have these lamps lit, and the ceremony is known as 'Deepadan'. Imagine the ghats of Varanasi by the Ganges, twinkling at night, kilometres after kilometres - it is an ethereal sight to behold.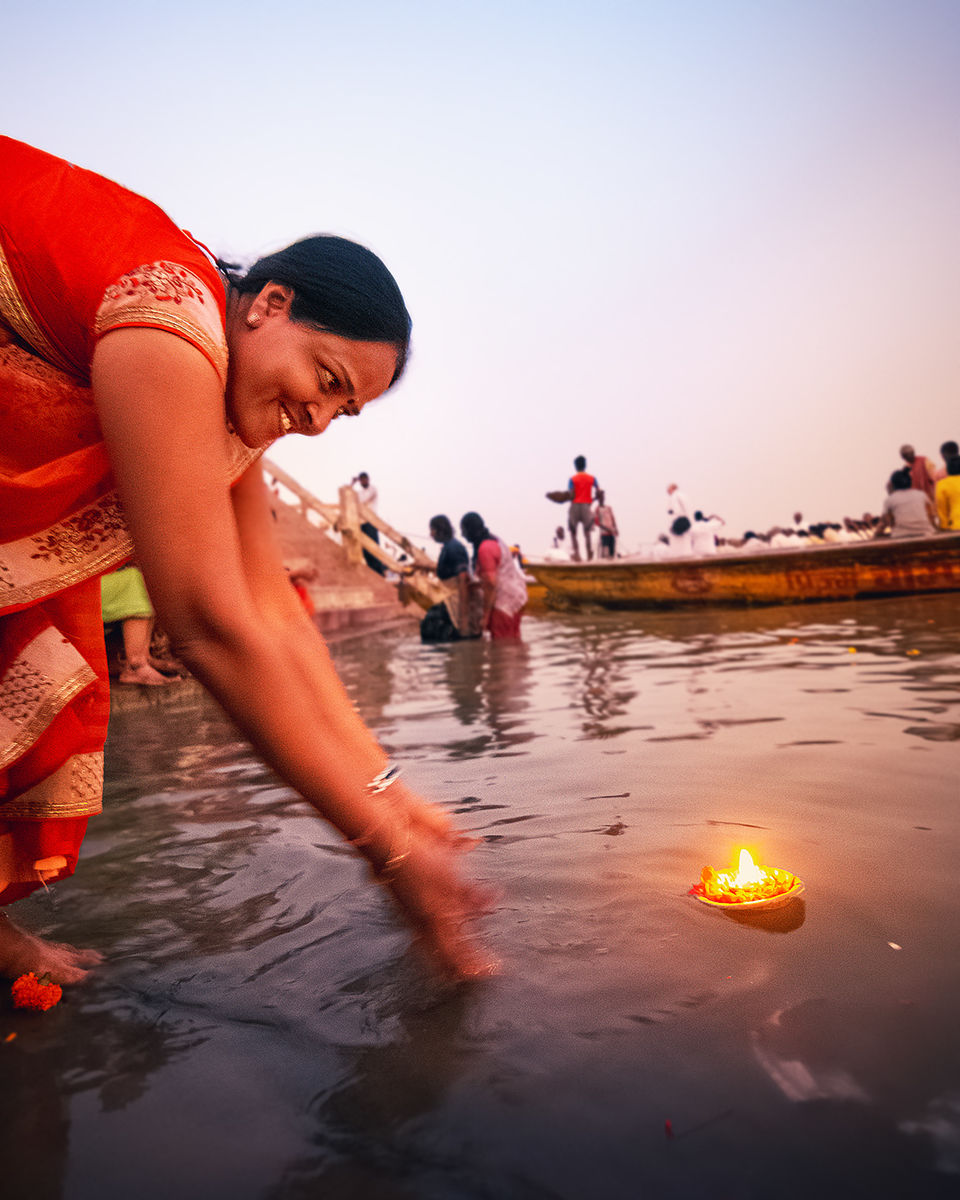 Devotees take a dip in Ganga to offer prayers with flowers and lamps. Right after sunset, the diyas are lit by thousands of people.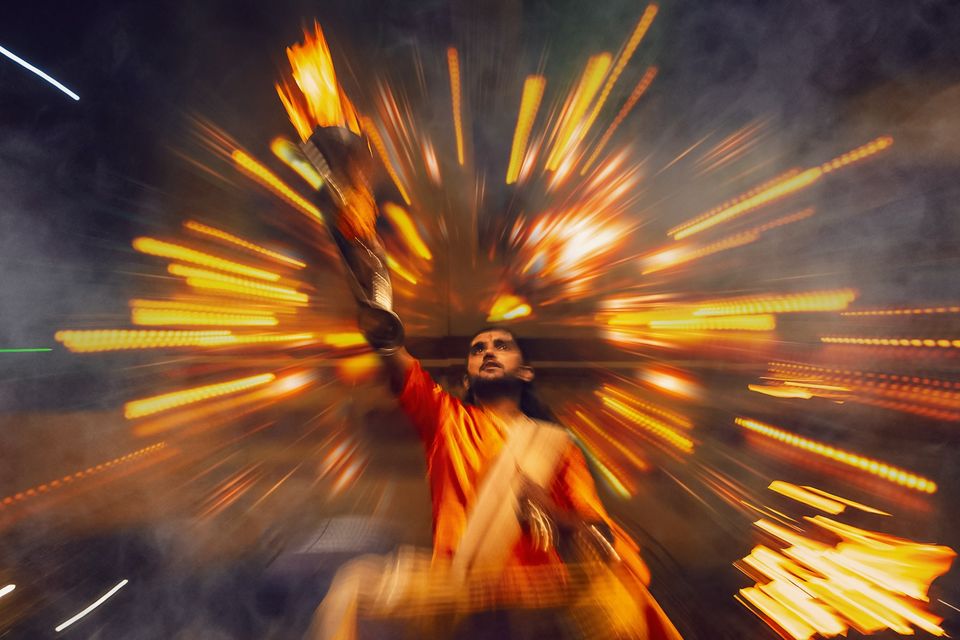 The 'Arati' involving lamps, songs and the priests at the temples by the river, is a must to experience. Irrespective of what faith you have, this is a festival that gives you a peek into the tradition and history of India.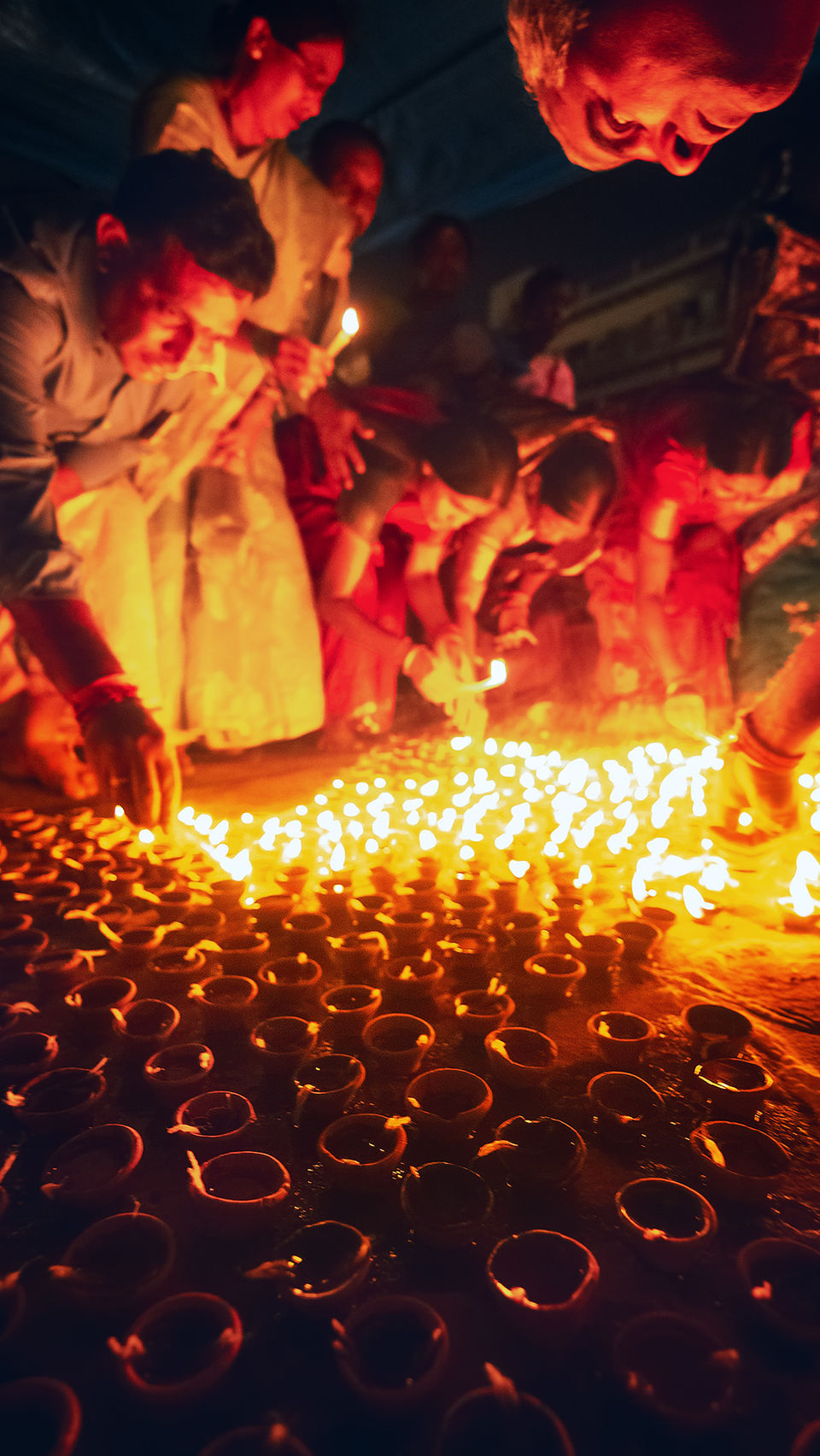 Apart from the religious angle, on this day, Varanasi also gets adorned in its narrow lanes across. The whole city looks like illuminated throughout the night.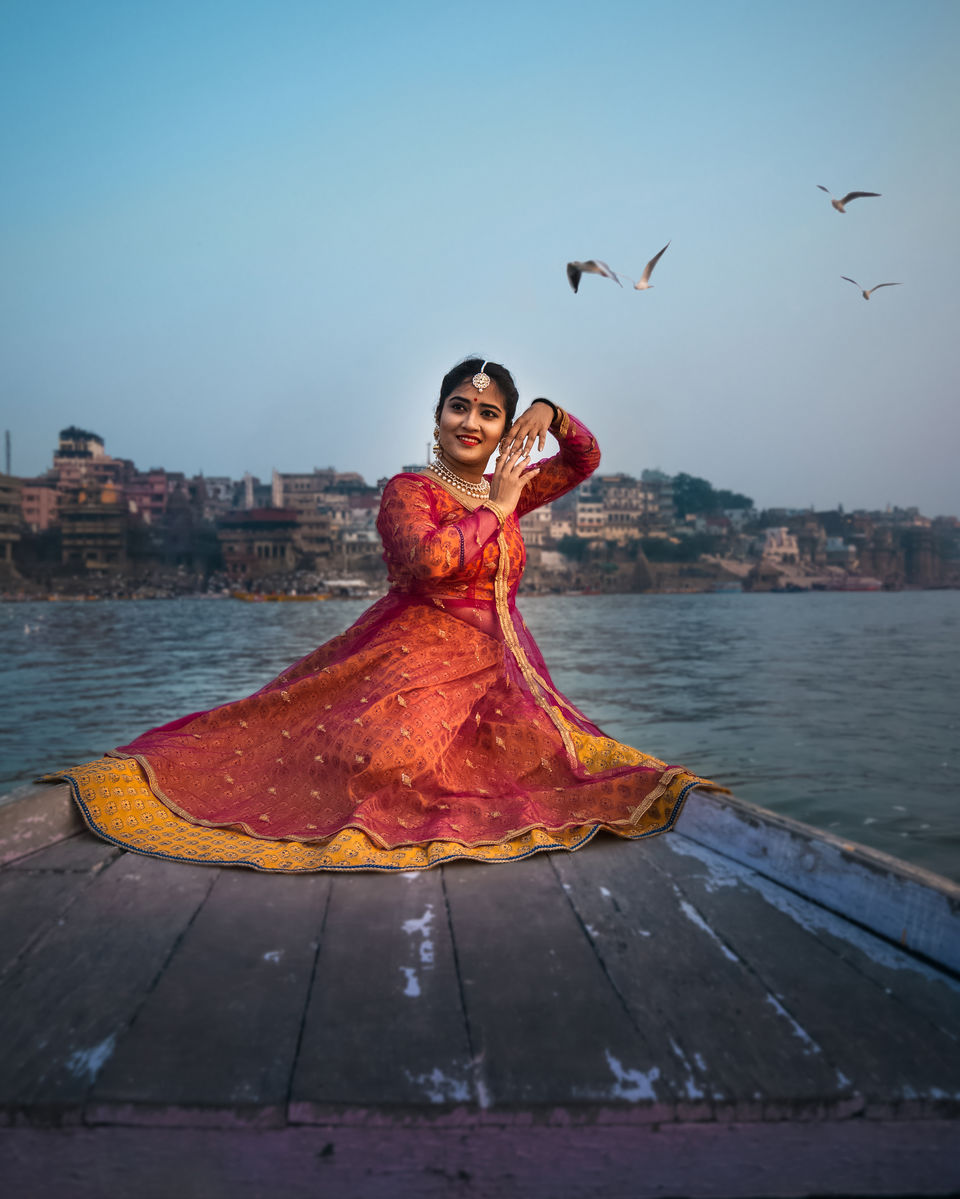 While the entire day goes by experiencing the arrangements for Deepavali and then witnessing the same, next early morning, a boat ride in the Ganges, must be done to complete your Varanasi experience.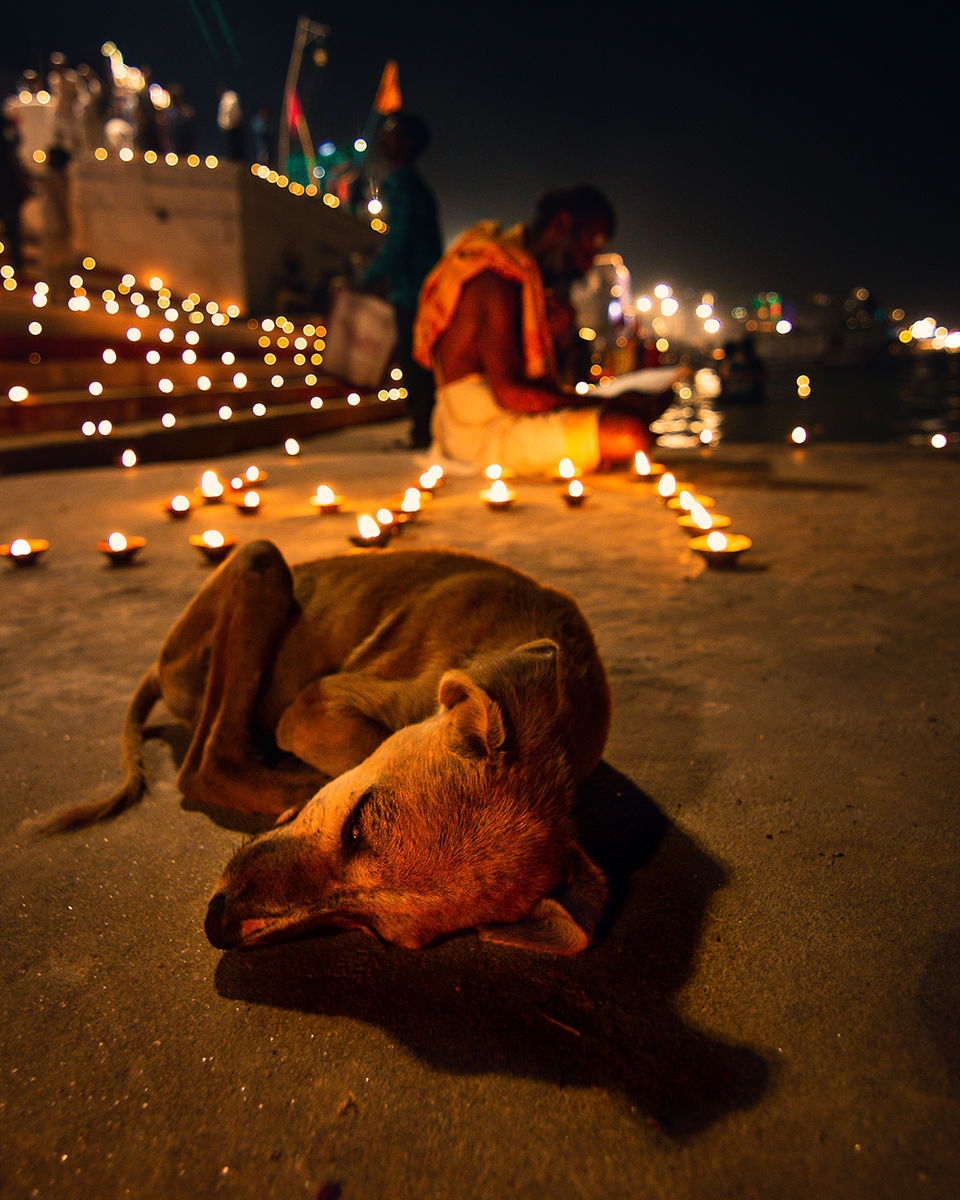 While walking on the ghats, you will also come across the famous 'Varanasi' sadhus who gather there to offer their prayers.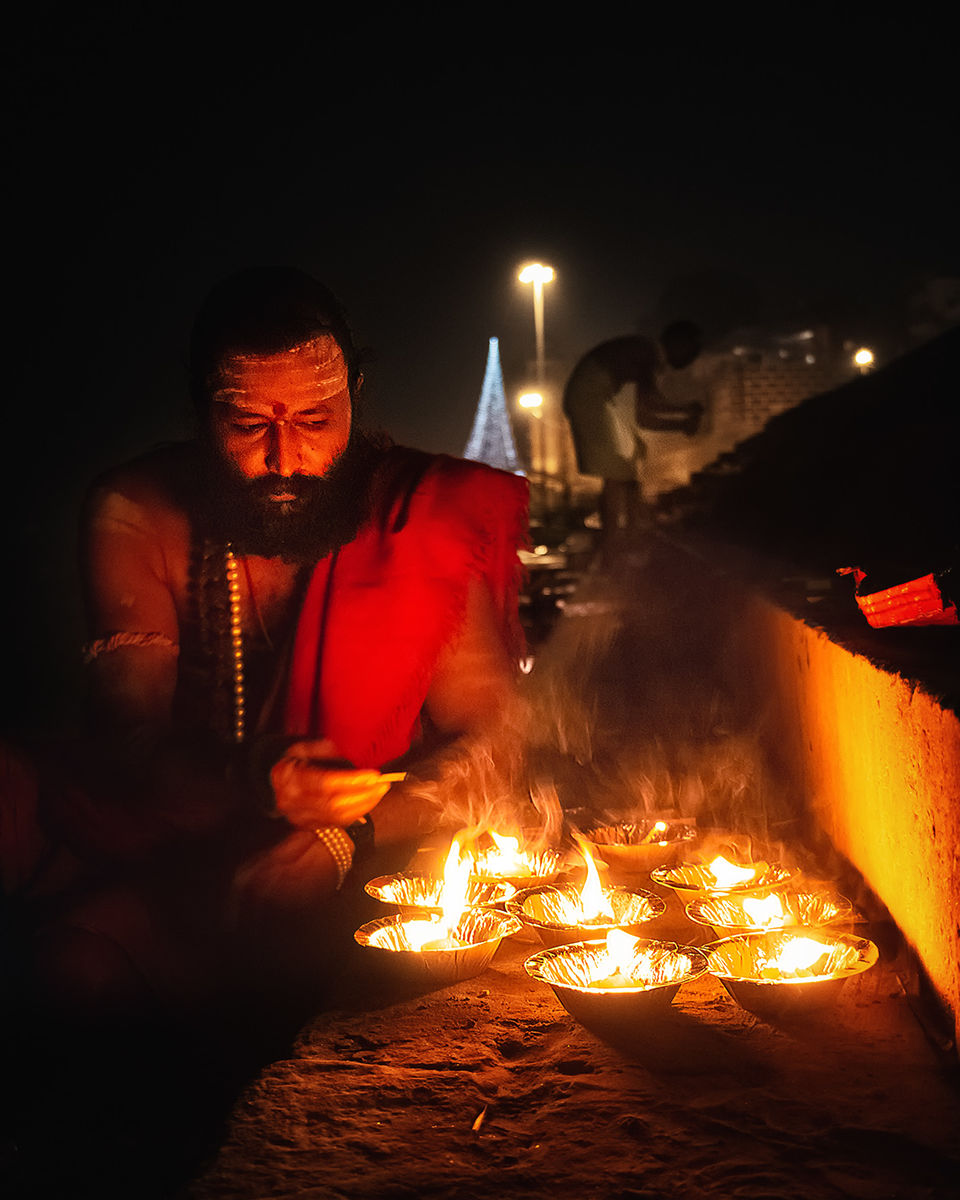 Also, do not forget to end your day with 'Lassi' and 'Jalebi' from local shops. The taste of these edibles are of a different class in this ancient city.
How to get there?
Varanasi is connected by flight with all major cities in India. Lal Bahadur Shashtri Airport is 26 km away from Varanasi, and a cab can be booked from the airport.
Trains from all over India also reach the Varanasi Railway Station.
Pro Tip
Dev Deepavali is a highly awaited festival for travellers of all kinds. The accommodations get full well in advance. You can book hostels, budget guest houses or luxury heritage stays in Varanasi. But do book at least 3 months in advance if you want to get there during this amazing festival. I stayed at Hostel LaVie, and it was a quite an equipped clean hostel with wifi and food.
Have you heard of Dev Deepavali before? Do let me know in the comment section, if you would like to ask any specific questions about this festival.
For more stories and photos from other parts of India and the world, you can check out my Instagram handle here.
Keep going places
Rids