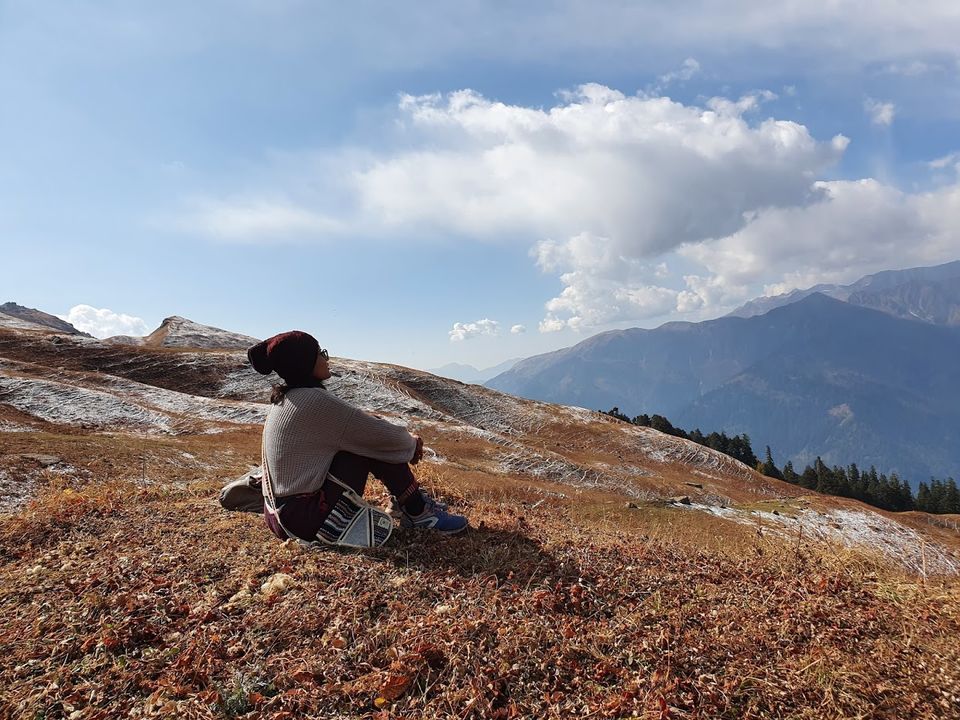 Today was a long day. We woke up early in the morning, around 6 am. Base camp to Brighu Lake is around 8 hrs of trek. So we had to leave by 7am so that we could reach the top by 3pm, and come back before dark. But due to some unavoidable circumstances, we left by 8:30 am.
There were no arrangements to take a bath, as it's so cold up there at this time of the year that even brushing your teeth with that water is an achievement. We had a heavy breakfast so we could have enough energy to climb up, have lunch at Brighu Lake, and descend back to the base camp. It rained and snowed a lot last night, so it's not gonna be an easy one. Yet, off to Brighu!
Ascend Up!
Brighu Lake is a secluded trek, there's no motorable road, electricity, or network connectivity on the way. Even the food and other arrangements are done through wild horses. So definitely, the trail is beautiful.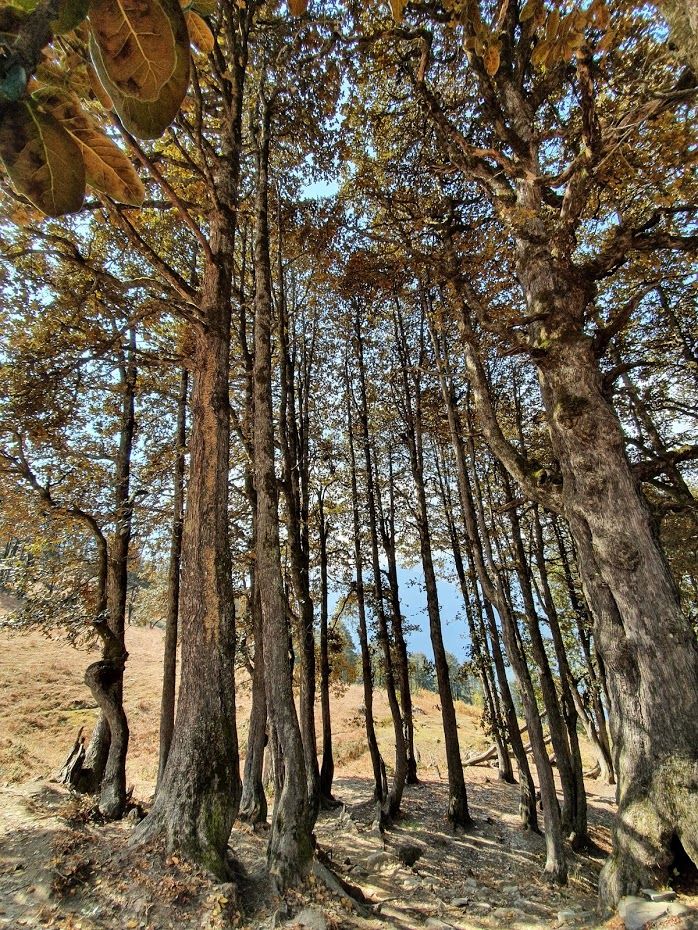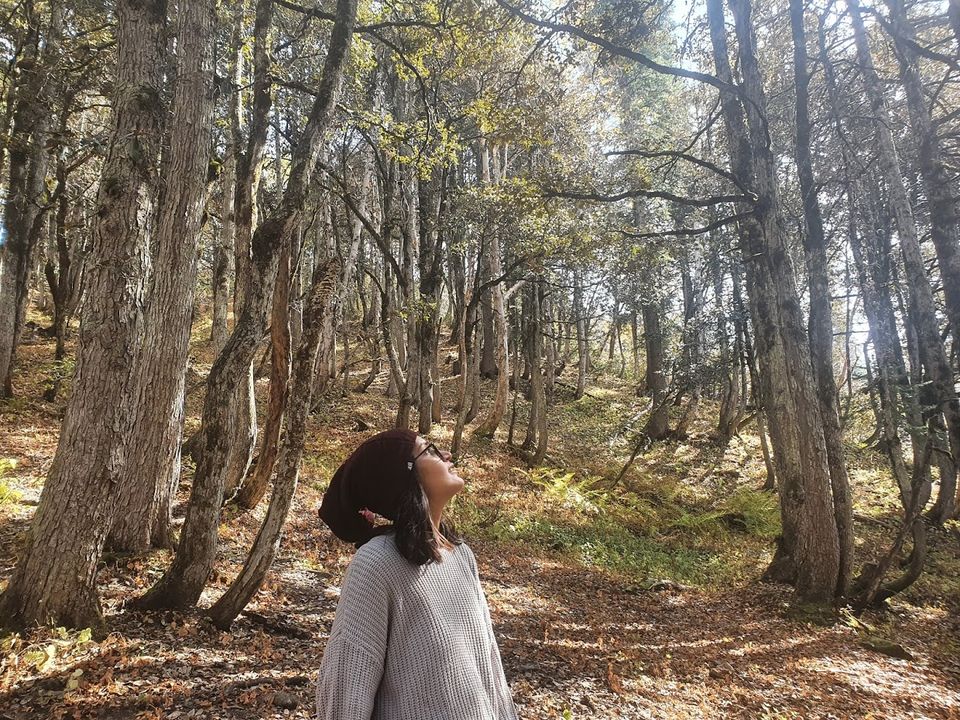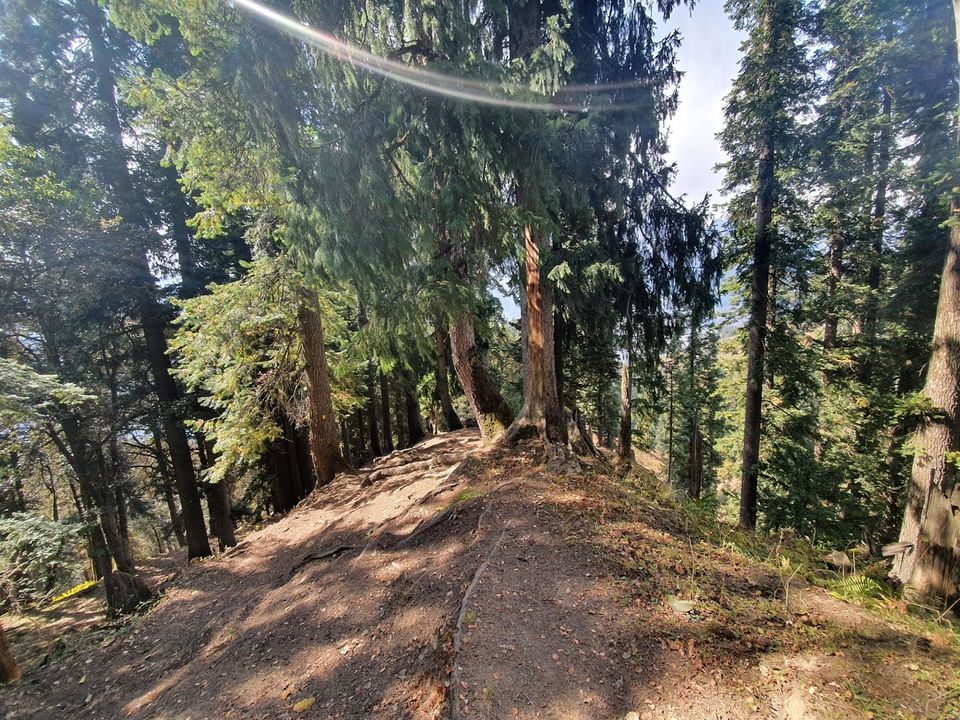 Just 1 hour into the trek and we started to encounter long snowy patches. Out of 8 of us, 3 of us didn't have trekking shoes. 2 of us were climbing in our running shoes, since yesterday was Sunday and we couldn't rent trekking shoes from Manali.
Till the snowy patches were comparatively flat, walking on them was still manageable. But once we passed the treeline, the snow patches started to become really steep. And when you're wearing running shoes, you can feel that they're providing minimal traction. I started to slip a lot on the steep snow, guide bhaiya had to literally drag us through the snow because we didn't have any grip.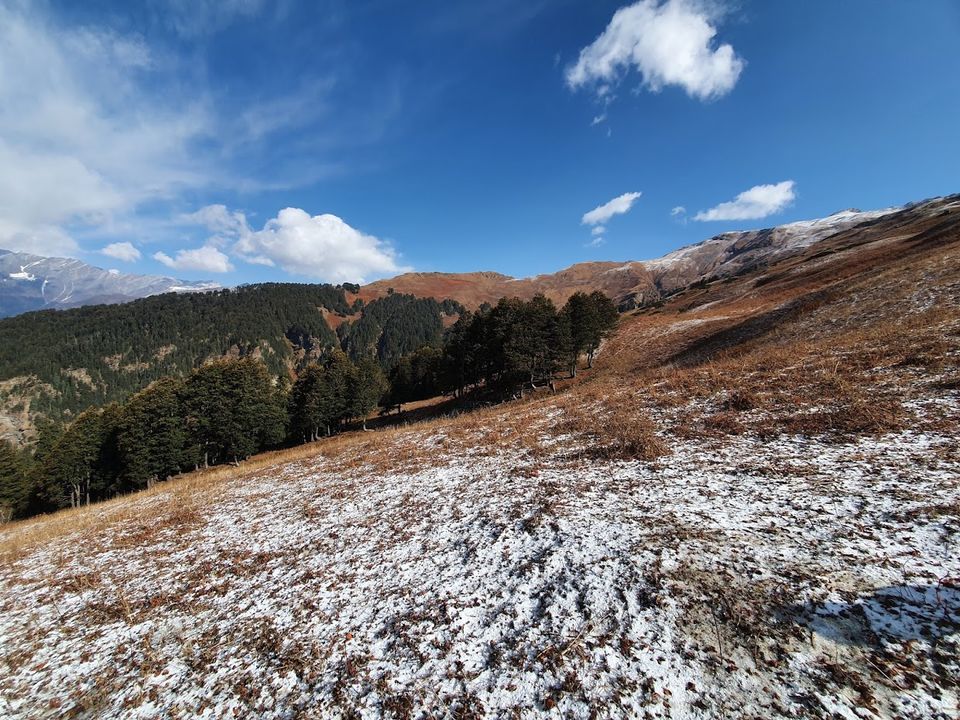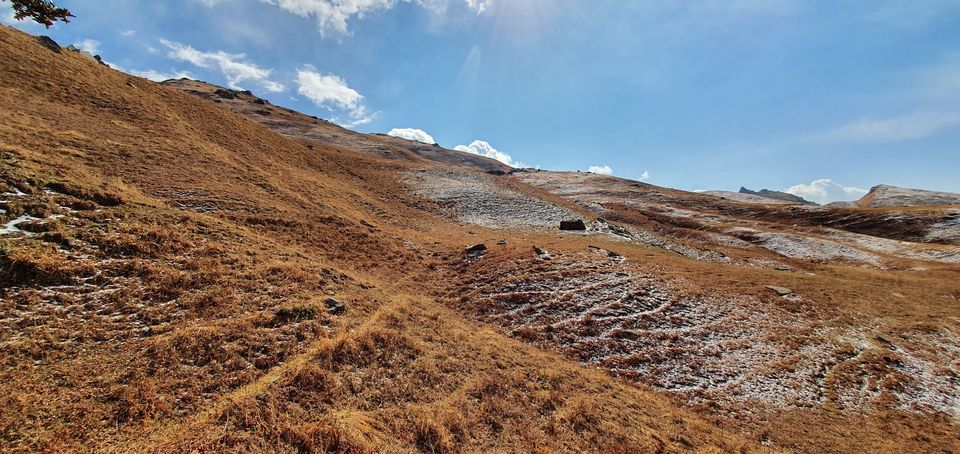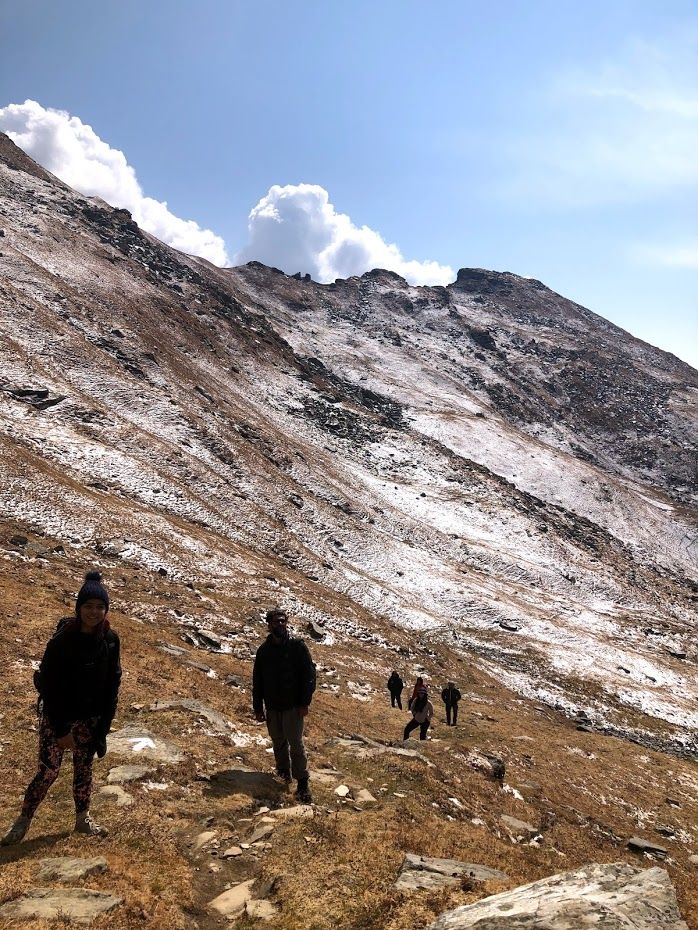 We could still have continued the trek, but then we had already started late so we also had a time constraint. And we could clearly see that we were slowing the whole group down. So we decided it was the best for us to return back. After completing 40% of the final stretch to Brighu, 2 of us decided to return back with one of the guides.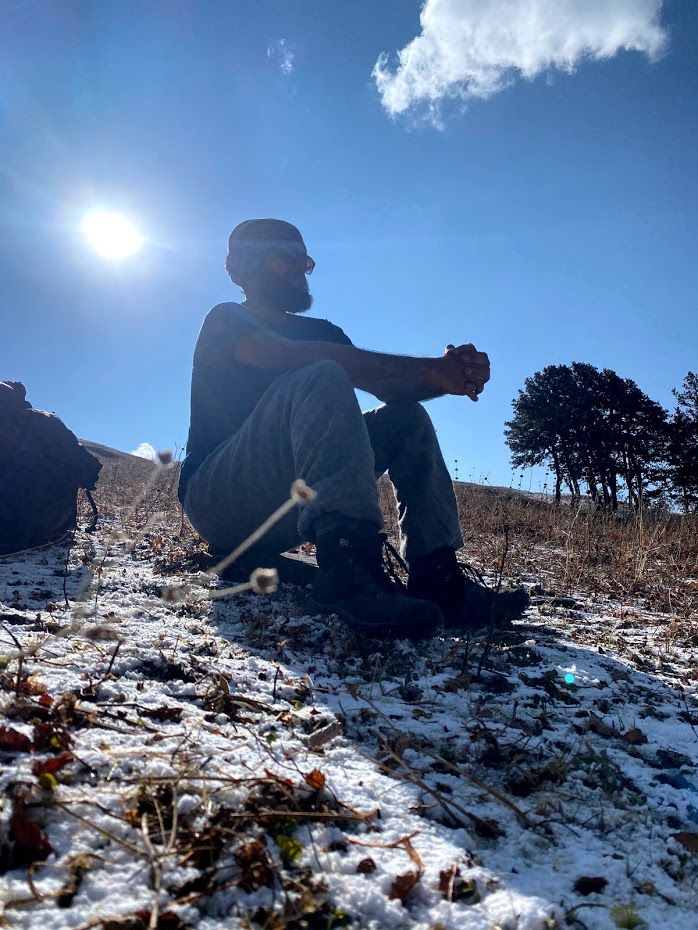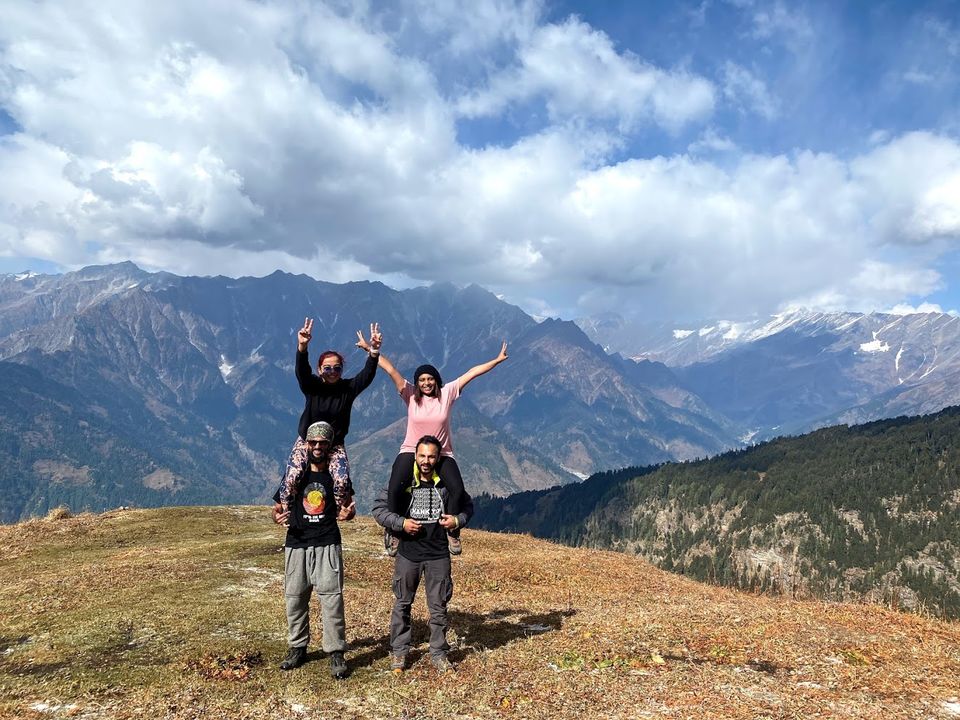 Finally, 4 out 8 people were able to reach Brighu Lake. And for those of us who reached till the top, they got to see this view.
The Descend
Now we had a lot of time on our hands. So we sat there, above the treeline, soaking in the scenes that we hastily passed by earlier. We took some pictures, had our lunch, and descended back to the base camp.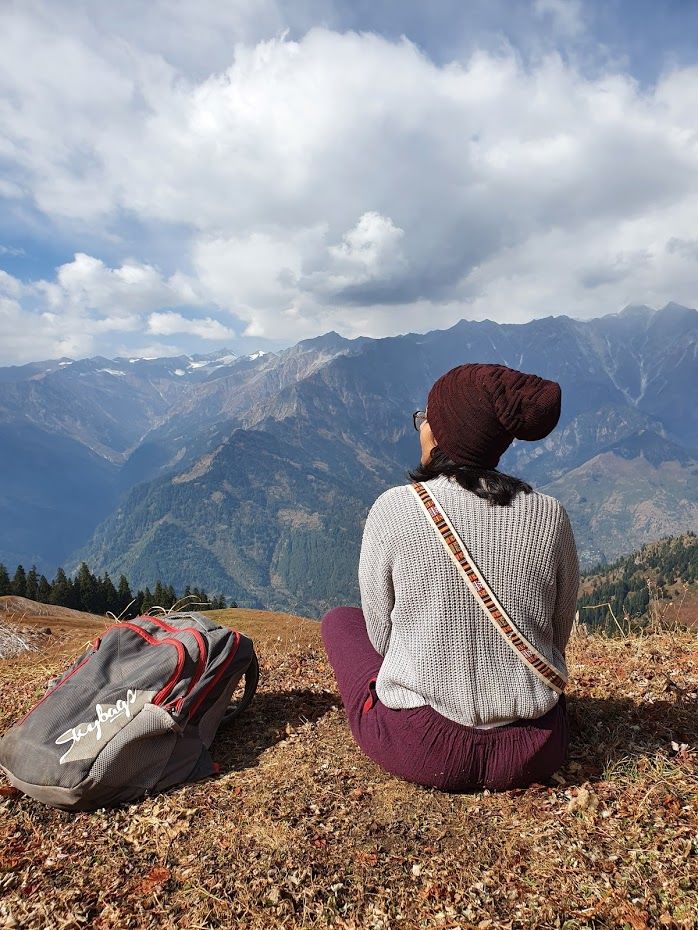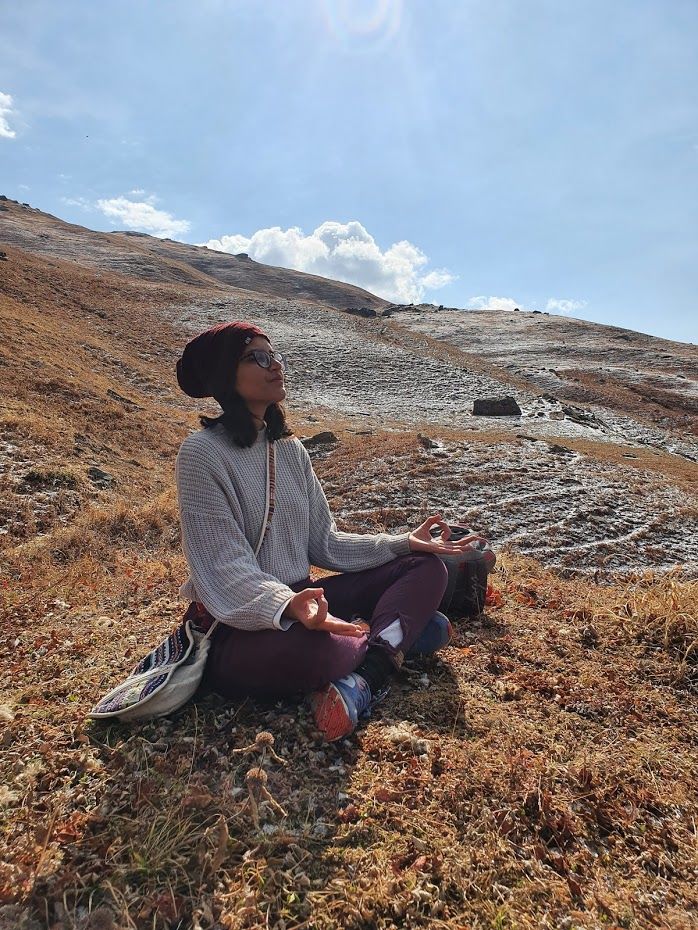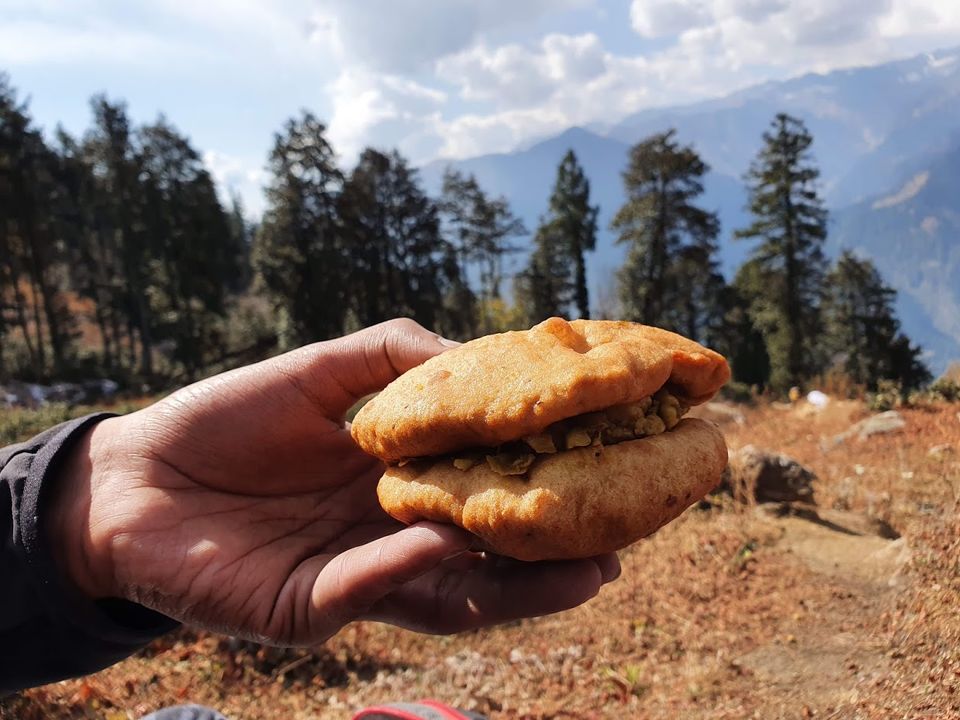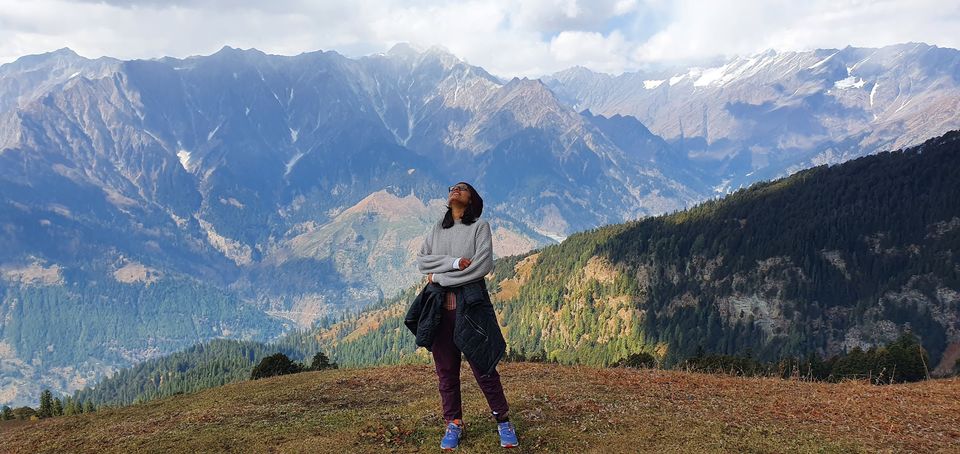 Few insights on this trek:
1. It's a moderate difficulty trek, and is not easy for beginners. It's really steep too, you gain over 5480 ft., and also descend back in the short span of 2 days. Increase your stamina and have proper gears for the trek.
2. Do not forget to buy trekking shoes for this trek, as it can snow anytime on the mountains. Also, do it with trusted guides or adventure camps.
3. The best time to visit this trek is from May to September, the other times you can find a lot of snow that can make the trek a lot more difficult.
Musings
I might have dragged myself and slowed other people down, but the mountains have taught me to be compassionate towards everyone who's with me on them. The decision of returning back from halfway without reaching the peak was painful, but I felt this from the bottom of my heart that there's no shame in surrendering to this mountain right now. There would be numerous peaks that I'd climb in the future, but there's just one soul who'll remember how it once surrendered to a summit to be more stronger, more wiser, more mightier than it once was.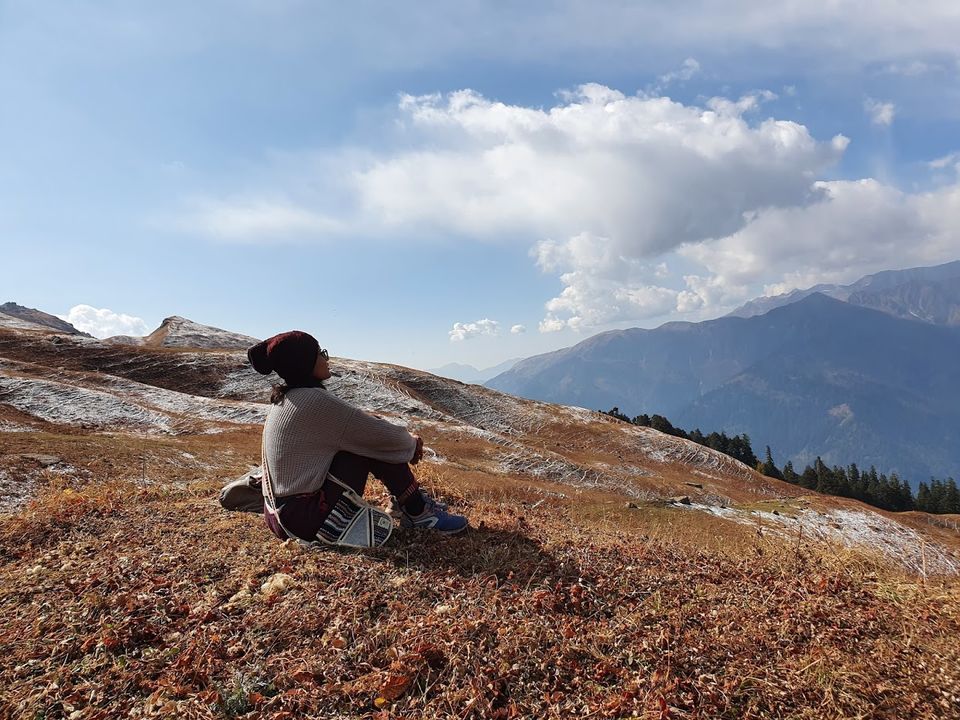 This is an article in my series 'Workation 2020', which is a 16-Day post-lockdown trip to Himachal. Follow me to live the whole experience along. Check out the posts and story highlights of this trip on Instagram at my handle @divyagolyan!