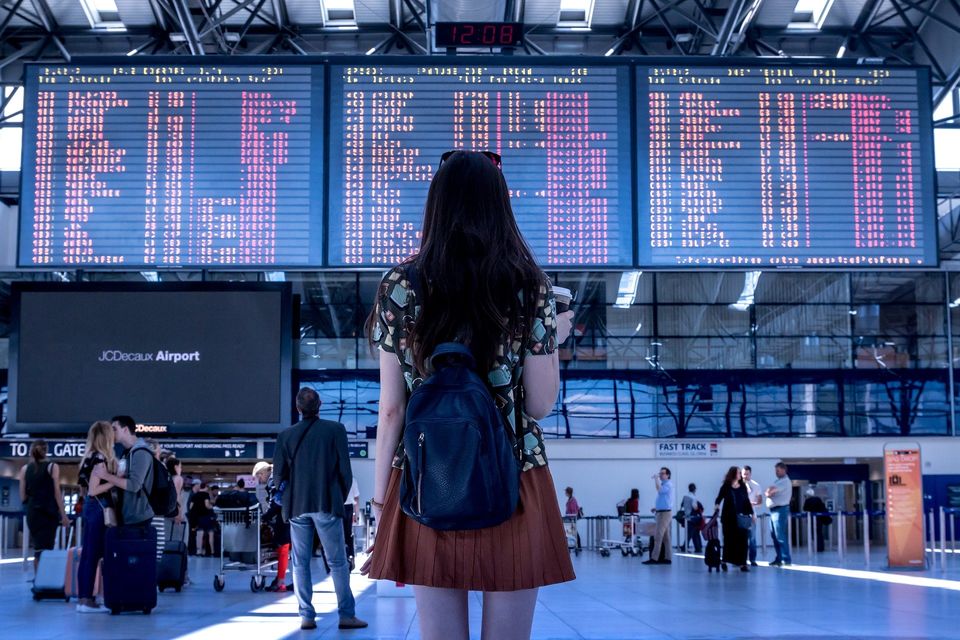 There are two categories of "bad" dates for travel: holidays in your country and holidays in the country where you are going. Sometimes they match.
When there are many days off in a row, the desire to travel is quite logical. But if you didn't dream of your life if you went to Japan for sakura blossoms or to Rio at the carnival, you should think ten times whether to go where everyone went. After all, even the best event agency will not be able to gather as many people in one place.
Here are dates and places to avoid.
The 14th of February. Paris and Venice
Do you want to pay exorbitant prices for tickets and lodging, stand in endless lines in a cafe and wait half a day to get to the Eiffel Tower? Ok, head to Paris. To spoil your holiday, the best city on February 14 is not found. All lovers of the world consider it obligatory to be on this day in "the most romantic city in the world." And no one is stopped by crowds of people, or a sky-high price tag.
The second city full of people at this time is Venice. In addition to celebrating Valentine's Day in early February, tourists begin to gather at the annual Venice Carnival, which lasts almost the entire month. Standard attributes of any carnival: wild prices, lack of hotel rooms and crowds. For comparison: prices for two nights in a double room in February start from 14 000 rubles, in March - from 7100 rubles.
Alternative
To stay home. Turn on your head: February 14th is celebrated almost all over the world, so there will still be a stir. Want something unusual? Do together something that is always running out of time. Plan your trip, after all. And you can go later - save a lot of time and nerves. The same Paris is good at any time of the year, but I want to have a good time together not only on holidays.
February 23 and March 8. St. Petersburg, Sochi, Minvody
Short holidays are the time of active trips within the country. To relatives, friends and just somewhere where you can quickly get to and relatively inexpensive rest. By the end of winter, the sun is noticeably lacking, so often the choice falls on the place where it is. The most popular "home" destinations are St. Petersburg, Moscow Region, the cities of the Golden Ring and the Krasnodar Territory.
In 2020, both holidays fell on Sunday with a traditional weekend on Monday. So, we are waiting for a shortage of tickets and kilometer traffic jams in large cities on Friday the day before and on Monday evening.
Alternative
If you really want to go somewhere, you can try to take a few extra days off and go abroad. Then you don't have to leave on Friday and return on Monday.
Vietnam, the Dominican Republic, Morocco, the countries of Southern Europe are quite suitable. In the Dominican Republic and Vietnam, it is just the "dry" season, that is, you will not have to hide from the rains. At the same time, our compatriots have not yet really discovered these areas.
In southern Europe and northern Africa, it is already warm enough and still not too hot - a great time for walking and thorough warming up in the sun after winter. Yes, at the airport there may be a slight stir among the same smart tourists, but still not many people will be able to rest longer than the three days prescribed by law. In these countries themselves, no one celebrates anything, so everything will be there as usual in terms of prices and free space.
By the way, in March, Russians traditionally go to Turkey, the UAE and Thailand. Dangle on a mustache and take tickets the other way.
The May holidays. Turkey, Greece, Cyprus
That's where the real fun begins. May is probably the most festive holidays in Russia after the New Year. This year's official weekend will be impressively long - see for yourself ! Traditionally, everyone who can take May 6, 7, 8 on vacation and combine the days will try to go somewhere.
In early May, the first trips to the seas will start closer: to Turkey, Greece, Spain, and Cyprus. The beach season is just beginning, prices are not as high as they will be in summer, so you can imagine how many compatriots will go to popular destinations. By the way, the water at the beginning of the season is usually still poorly warmed up after winter, and the price, although lower than the summer one, is still growing due to considerable demand. At the same time, housing prices abroad do not rise, because these days there are no holidays and weekends. But if you buy a tour from Russia, just wait for the extra charge. For example, the same ticket Moscow - Paphos (Cyprus) for S7 on May 1 costs 19,472 rubles, and on May 11 and after - 9257 rubles. But it is better to specify the price , if you are going to capture the official weekend from May 1 to 5 or 9 to 11 May.
In general, if you want to go to the sea not in high season, the best time is autumn until about the end of October, depending on the country. The water is warm, prices are falling, the wave of tourists, too.
Alternative
If it is possible not to leave work for the weekend, but to take these vacation days at another time, try to do so. In this case, you can flexibly plan your vacation. Is it necessary to leave for May? Choose unpopular directions.
Suitable: Japan - on the island of Hokkaido still have time to catch sakura blossoms, Central and Northern Europe, Australia, New Zealand. At this time it is warm, but not hot, it will be comfortable to walk. In Australia and New Zealand, in general, it is a warm winter, the flow of tourists is declining, and visas are issued faster.
We remind you that outside of Russia May holidays are ordinary weekdays. A large number of weekends in a row will come in handy for a long flight. May is a good time for hiking in the Crimea, but you need to get tickets now.
New Year. Thailand
Seriously, no. There is another good time for this country and other great places to celebrate the New Year: Italy, Spain, Portugal, and the same Cyprus! The sun, the sea, although a little cool, but the street is warm.
If you really want to swim, be puzzled by tickets and visas in advance and rush to Australia or New Zealand. If you take tickets for six months to a year, then you can get to Australian Sydney or Melbourne for 35 500–42 500 rubles, to New Zealand Wellington or Christchurch - for 56 400 rubles. The closer to December, the more expensive the tickets: the price can double, but even in the fall you can still catch a profitable option.
As for Thailand , this year, it seems, Phuket generally became a branch of Russia on the New Year and broke all records for Russian tourists. Locals are guided instantly: the price tag is inflated several times, the people are dark, and you probably need to reserve a table in a cafe for a month.
Alternative
In general, people inside the country will also move, go somewhere on New Year's and Christmas. It is good that the date of Christmas here does not coincide with many countries. Where Catholic Christmas is, you can go after January 1st. Rome, Vienna, Budapest, Berlin, London, Lisbon are wonderful atmospheric cities for such a trip. Holiday decorations will not be removed yet, New Year's fairs will remain in operation, but the chaos will subside a little.
If you plan to fly on vacation between December 20 and January 1, you need to buy tickets in about six months because of the price.
Local holidays
We usually know our holidays and the situation with tickets and prices in Russia at this time. But festivities in other countries, especially those that are unknown to the whole world, can be difficult to track. As a result, you can very badly get to triple rates and wonder why you can't find normal housing. Events in the city, if they are not interesting to you, are always an unjustified overpayment and annoying crowds of people.
What can you accidentally catch
March 17th, St. Patrick's Day in Ireland: Patron Saint of Ireland Day and, it seems, Irish favorite holiday. In addition to Ireland, it is widely celebrated in the UK, Canada, USA, Argentina, Australia and New Zealand.
March 9-10, Holi festival of colors in India: it usually attracts a lot of people.
June 25 - July 4, International Jazz Festival in Montreal (Canada): held annually for over 30 years and gathers all jazz fans.
July 4, Independence Day in the United States: parades, fireworks, endless crowds of locals on the streets across the country. As if you decided on May 9 to take a walk in the vicinity of Red Square.
November 26 , Thanksgiving in the United States: at this time, almost everyone spends time with their families, so some of the establishments are likely to be locked.
February 18-24, Fashion Week in Milan: the whole of Italy is on the ears, everyone is running somewhere, drinking somewhere and taking pictures of someone.
April 23 - May 23, Ramadan in Muslim countries: it is very difficult to find alcohol, many bans, unsafe conditions for tourists on the last day of Uraza Bairam fasting in some countries.
September 19 - October 4, Oktoberfest in Germany: if you are not an ardent fan of beer and festivals, then there will be little joy from noisy fun companies and lack of free places in hotels.
In addition, it is worth paying attention to large-scale sporting events, football championships or races, concerts of popular musicians or film festivals.
Sometimes even completely ordinary things can affect the quality of a trip. For example, the fact that in August the traditional holiday season begins in August. Because of this, prices are rising in local hotels, you can't get crowded on the beaches, and many small establishments are closed, because their owners themselves go on vacation.