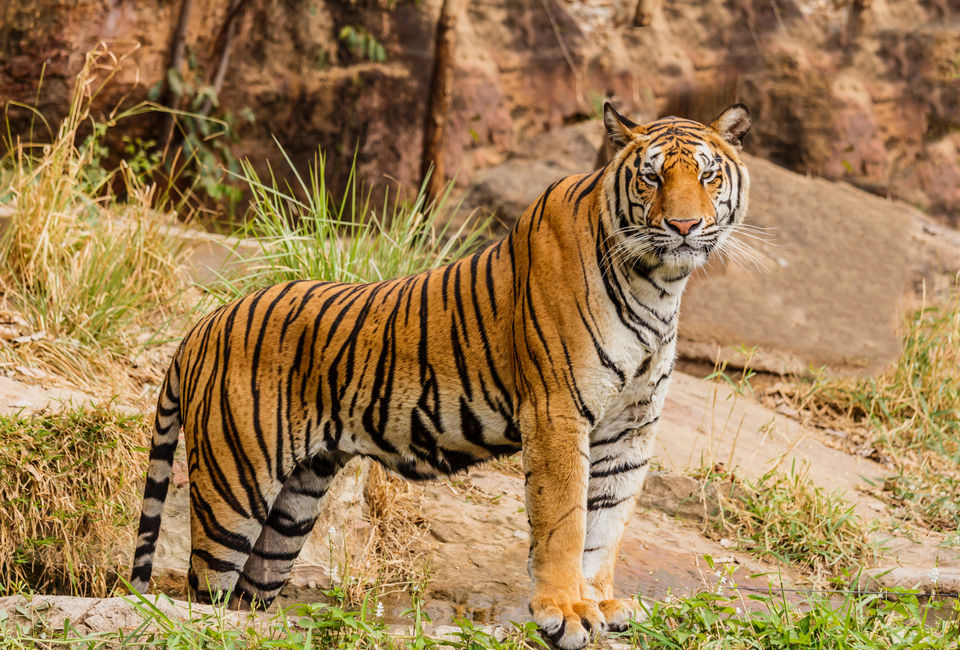 Sun-kissed beaches, the susegad lifestyle and never-ending parties—these are usually the first things that come to any average person's mind when they hear the name Goa. India's very own party capital is all about living the good life. However, there's much more to the state than cheap beer because, believe it or not, Goa is as much a wildlife haven as it is a party destination.
Located along the eastern borders of Goa, Bhagwan Mahaveer Sanctuary is easily Goa's best kept secret. The sanctuary, which also holds the distinction of being the largest wildlife preserve in the state, is spread over an area of 240 square kilometres and also encompasses the area of Mollem National Park, which is spread over 107 square kilometres.
Why travel to Bhagwan Mahaveer Sanctuary and Mollem National Park
1. Take a jungle safari through dense forests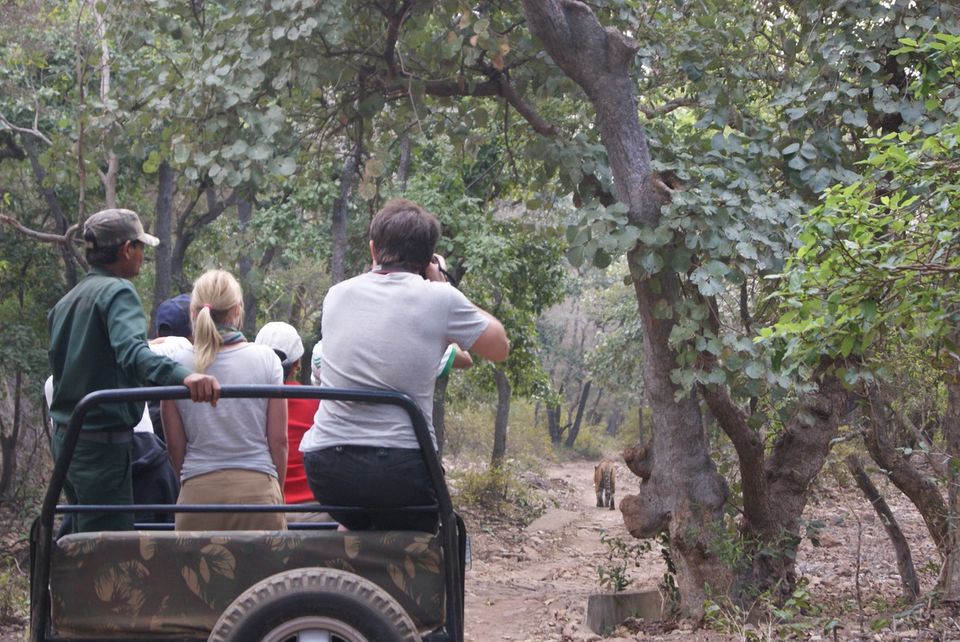 The dual wildlife havens of Bhagwan Mahaveer Sanctuary and Mollem National Park are absolute heavens for nature lovers owing to an expansive variety of flora and fauna. All of you have to do is pay an entry fee for your private vehicle and you're good to go! The area covered by the sanctuary is densely forested and contains pristine vegetation known as West Coast tropical evergreen forests, West Coast semi-evergreen forests and moist deciduous forests. These forests house several species of herbivorous animals including sambar, spotted deer, wild boar and barking deer. On the other hand, carnivores such as tiger, leopard cat, panther, jungle cat and toddy cat are also spotted here frequently.
2. Witness the gorgeous Dudhsagar Falls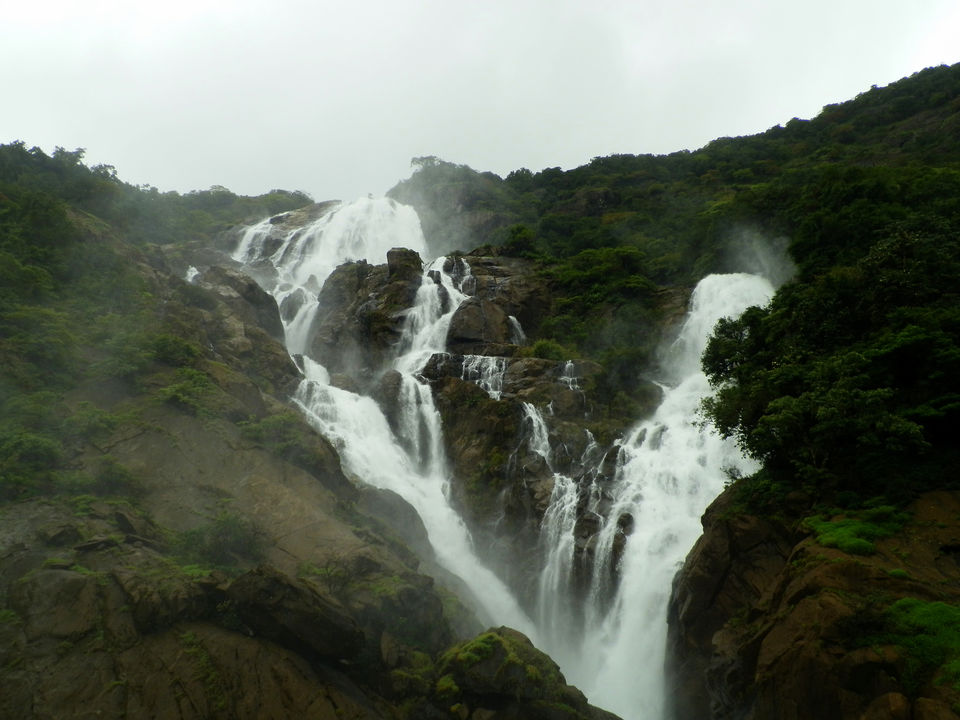 Located on Mandovi River, Dudhsagar Falls are the fourth tallest falls in the country and the tallest in Goa. The massive falls located within the park premises are a popular tourist spot. Though Dudhsagar Falls are at their prime during the monsoons when the river is gushing with water, the gorgeous falls make for a must visit spot all year round. One can either take a strenuous trek all the way up to the falls or hike a ride in shared jeeps. While the ride up can get quite bumpy, the beauty and grandeur of this natural wonder will make make up for it all.
3. Spend some time at the unique Devil's Canyon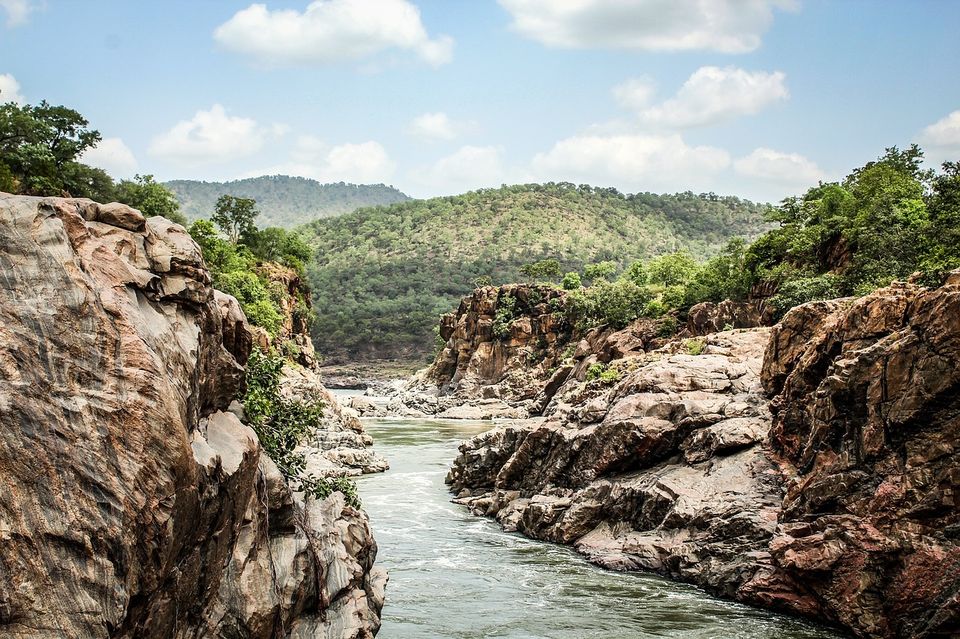 Another popular attraction within the park premises, Devil's Canyon is a unique picturesque river gorge where the river flows with such great force that it cuts the solid rocks into two. Also known as 'Devcharacho kond' in Konkani, the offbeat attraction is a treat for adventure seekers. Staying true to its name, the stretch leading to Devil's Canyon is quite tricky and challenging and it is advisable to be equipped properly before you hike to the gorge.
4. Go exotic bird spotting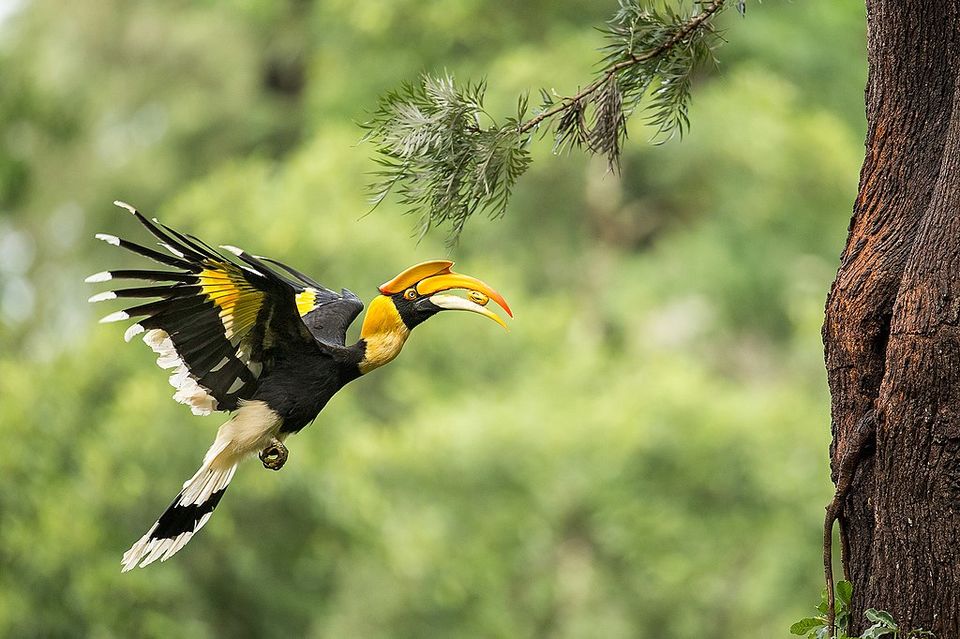 The expansive wildlife of Bhagwan Mahaveer Sanctuary and Mollem National Park also includes more than a 120 varieties of exotic birds of which the ruby-throated yellow bulbul, is the most common. Grab a pair of binoculars, hike through the unexplored trails of the sanctuary to witness exotic birds such as emerald dove, fairy bluebird, greater Indian hornbill, Indian black woodpecker, three-toed kingfisher and Sri Lanka frogmouth, amongst others.
5. Take the road less taken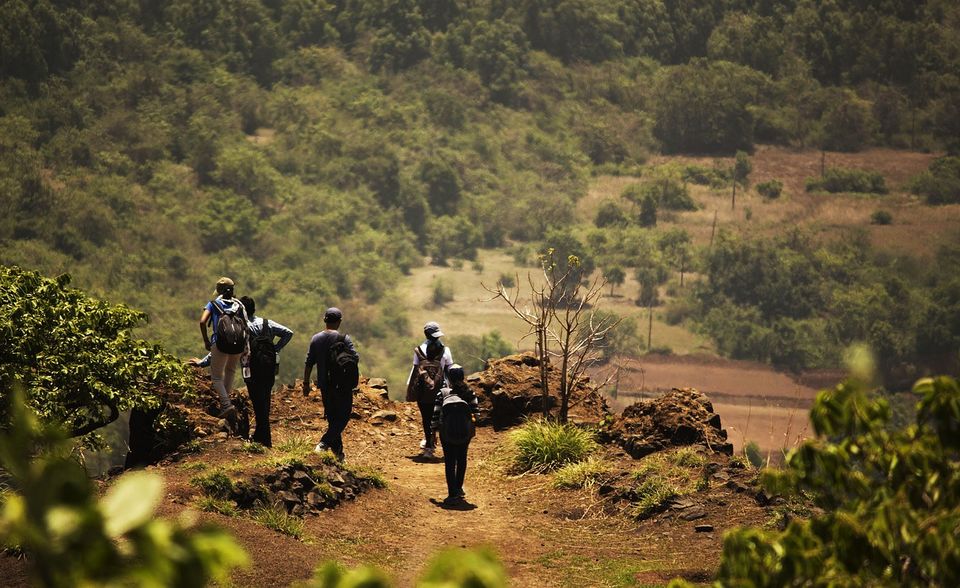 While safaris are a quick way to explore the vast lands of the sanctuary, the best and most in-depth way to do the same is on foot. While there are several trek and hike routes one can take through the park, two of them are the extremely popular—the first one being a 2.5-km-long trail from the Tambdi Surla Temple area to a small waterfall and the other is a 5-km-long trek that starts at Mollem Park gate and ends at Kachond, where there is the 14th century Mahadeva temple. In case you're worried about getting lost, you can also hire a local guide who will guide you on your trek while also telling you about the flora and fauna en route.
Cuisines on offer
Goa is a sea food lover's paradise, to say the least. The state's vibrant culture eventually finds its way into its food which comprises of a playful mix of flavours. Goa's proximity to the sea ensures there's never a shortage of fresh catch and sea food makes for staple diet in a traditional Goan home. Apart from that, rice, pork, coconut and kokam also make for key ingredients in Goa's food which is an interesting blend of Konkani and Portuguese flavours. Here are some of the best spots you should visit to explore Goa's flavours at their best:
When to go
The best time to visit Bhagwan Mahaveer Sanctuary and Mollem National Park is between the months of November and February when temperatures are moderate. Apart from witnessing the wildlife in all its glory, you'll also be able to indulge in water sports, which are open to tourists during this period. The temperatures in winters hover between 20-30 degree Celsius.
Getting there
Here's how you can reach Bhagwan Mahaveer Sanctuary and Mollem National Park from New Delhi:
By Air: A direct flight from New Delhi to Goa will cost you approximately ₹4,000. Once you get down at the airport, hire a local cab which will get you to the wildlife sanctuary in about two hours (65 km).
By Train: If you're someone who believes in experiencing the journey before getting to the destination, catch a train from New Delhi to get to Goa in 24-30 hours (depending on the train you pick). The sanctuary is about an hour and half's drive from Madgaon railway station (45 km).
Getting around
Getting around in Goa is extremely cheap and convenient. Carry your driving license and you can rent a two-wheeler for as low as ₹200 for a day. Cars are also easily available on rent throughout the state.
Accommodation
Since the Mollem region is one of Goa's hidden gems, there aren't many hotels and resorts in the vicinity. However, here a couple of options you can consider for a decent stay within half an hour's drive from the sanctuary:
A stay for two here will cost you about ₹1,500 per night (no meals included).
A stay for two will cost you approximately ₹2,500 per night (breakfast included).
For m0re stay options, you will have to head to Colva, a popular beach in South Goa and the nearest major beach to the sanctuary. Here are some of our best picks if you plan to put up in Colva which is located 50km from the sanctuary, a distance that can be covered in an hour and forty-five minutes.
A stay for two will cost you about ₹8,000 per night (breakfast included).
A stay for two at the beach resort will cost you approximately ₹6,000 per night (breakfast included).
You can get a double accommodation at this comfortable homestay for about ₹3,000 per night (no meals included).
What are your most memorable experiences of the wild? Write in here and share your experiences with the Tripoto community.